1. Let your light shine before others that they may see your good deeds and glorify your father in heaven -Matthew 5:16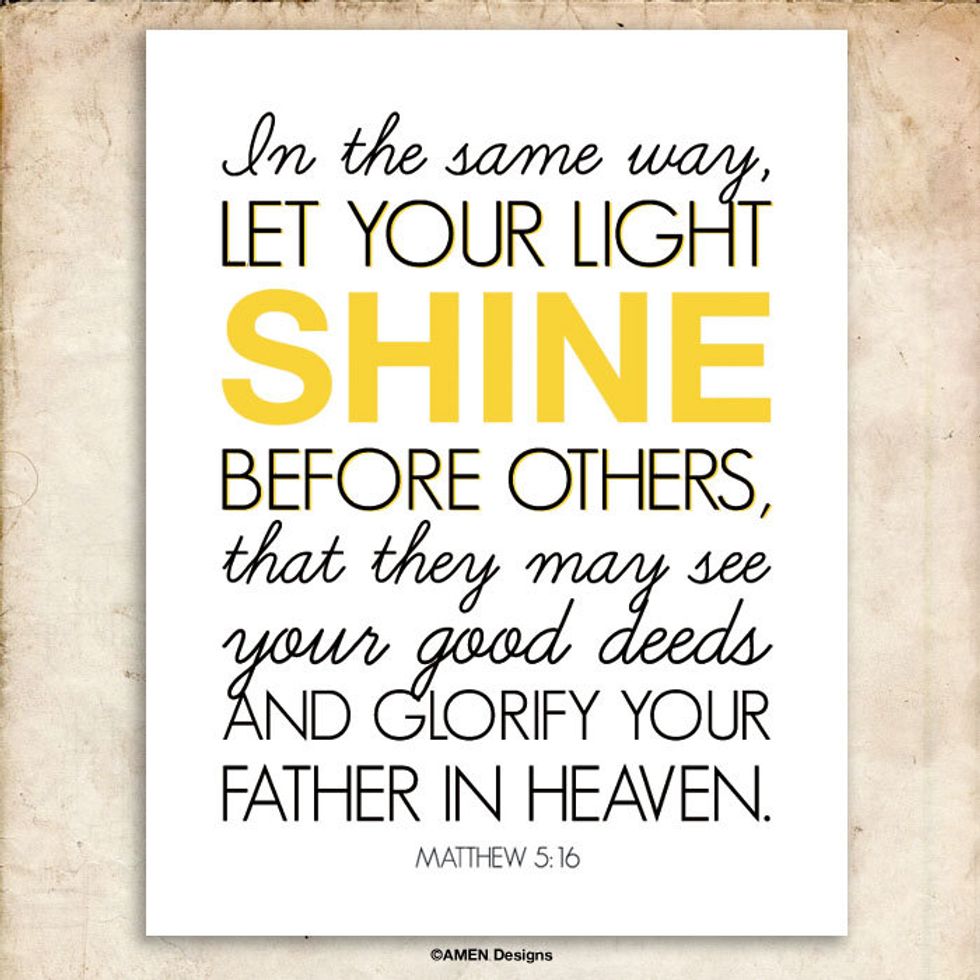 Being yourself and doing what you do best is the most important thing that you can do.
2. Enjoy the journey as much as the destination -Marshall Sylver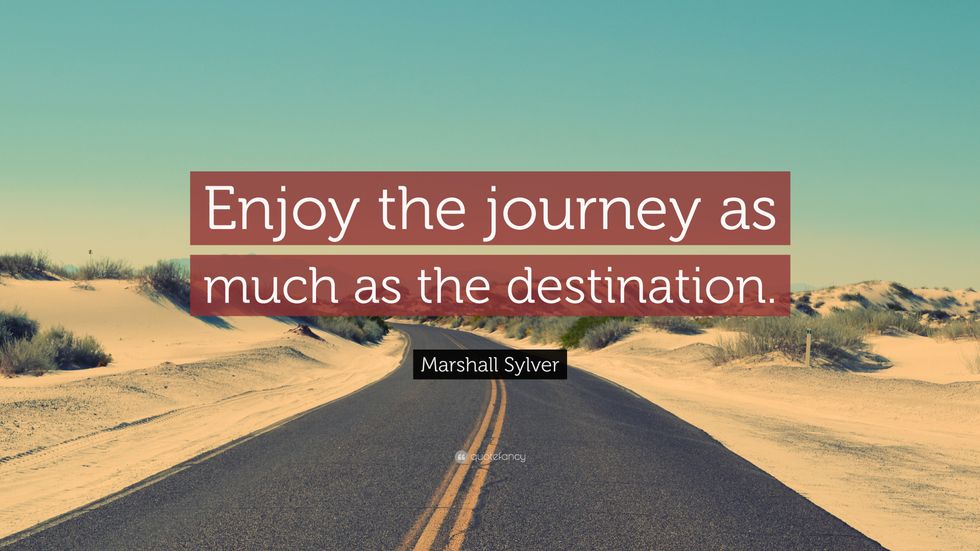 Many people are too quick to rush to their goal, society and myself included a need to learn how to enjoy the ride as well as push to our goals.
3. This too shall pass... -Unknown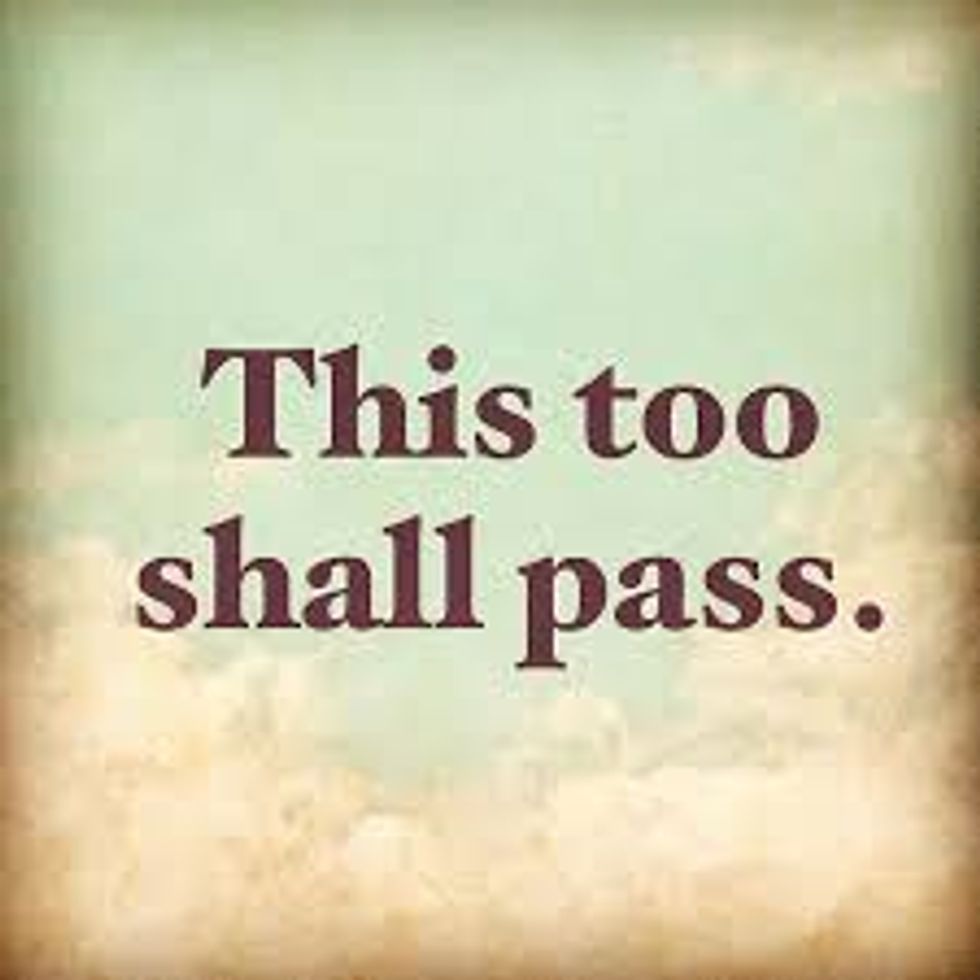 Time heals all wounds and this feeling will not last forever.
4. I believe that everything happens for a reason. People change so that you can learn to let go, things go wrong so that you appreciate them when they're right, you believe lies so you eventually learn to trust no one but yourself, and sometimes good things fall apart so better things can fall together. -Marilyn Monroe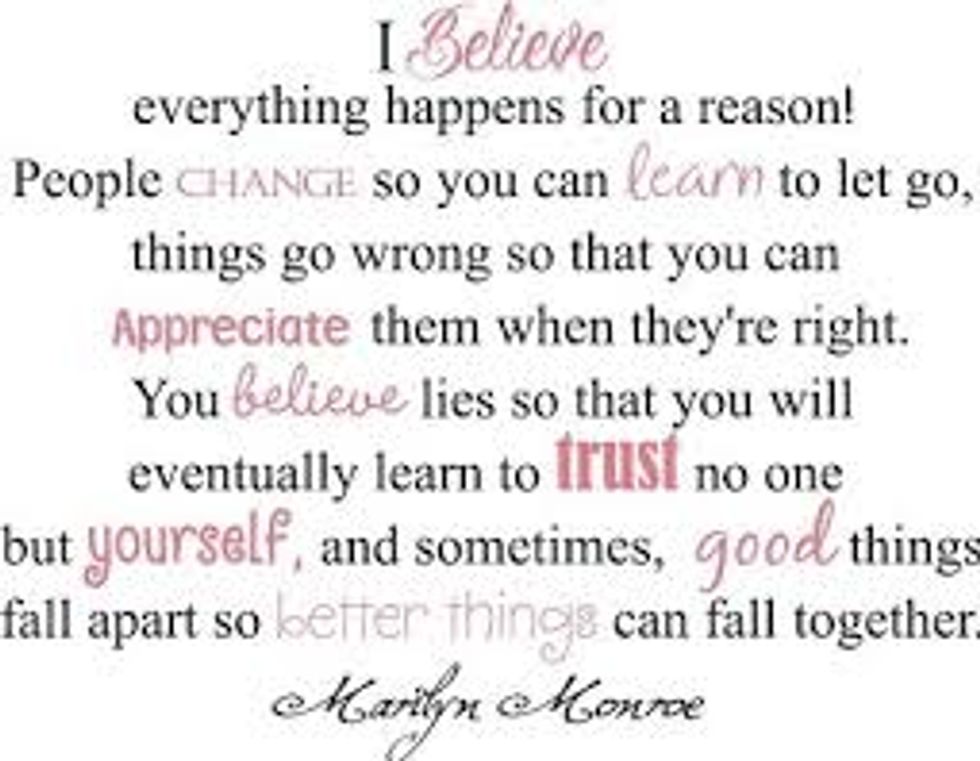 Everything does indeed happen for a reason, that bad test grade you got although not the best case scenario, is a lesson.
5. It's not whether you get knocked down, its whether you get up -Vince Lombardi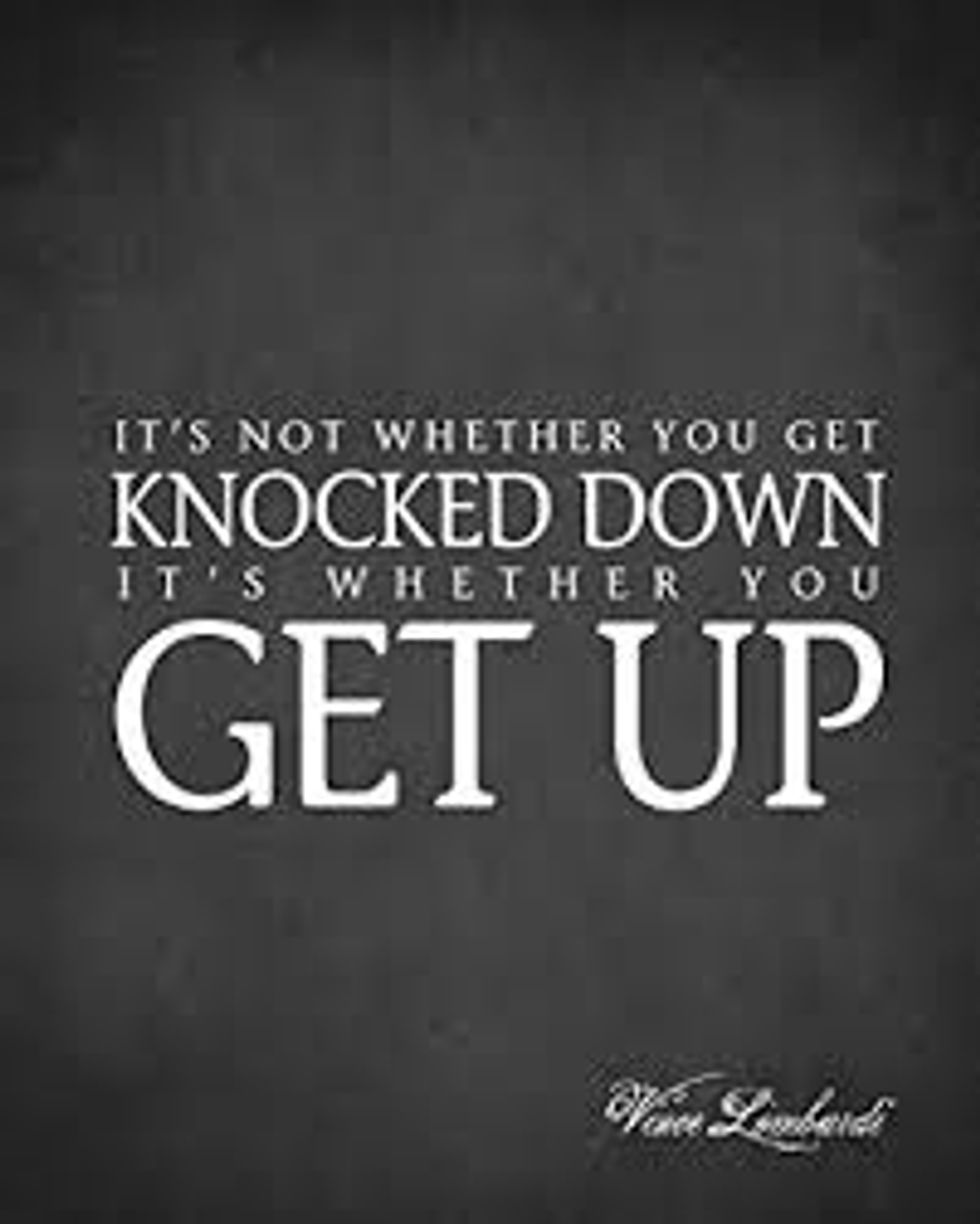 No one goes undefeated in life, everyone is going to get knocked down one time or another but what matters is how you react to the defeat.
6. We cant help everyone, but everyone can help someone- Ronald Reagan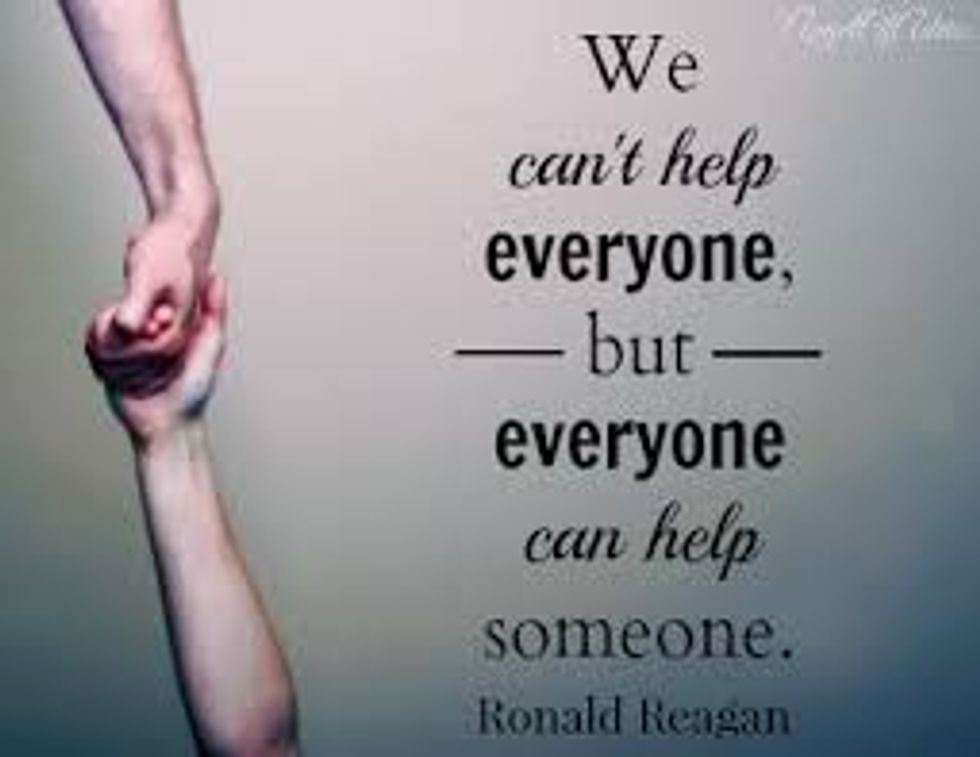 Although one person does not have the ability to help everyone, if everyone helped one person that would cover just about everybody.