The ponytail hairstyle is an easy go-to for whenever you're in a rush... but that doesn't mean they have to be boring! Here are 6 easy hacks you can try for yourself to make a statement with your pony!
1) Propped with bobby-pins

For this look: Insert two bobby-pins securely underneath your elastic and then flip the hair in the ponytail over top to create a high pony look with more height and bounce
2) Inverted ponytail
For this look: Pull hair into loose ponytail. Separate hair above the elastic and pull the pony through the hole. You can wear this look to the side as well as to the back.
3) Hair around elastic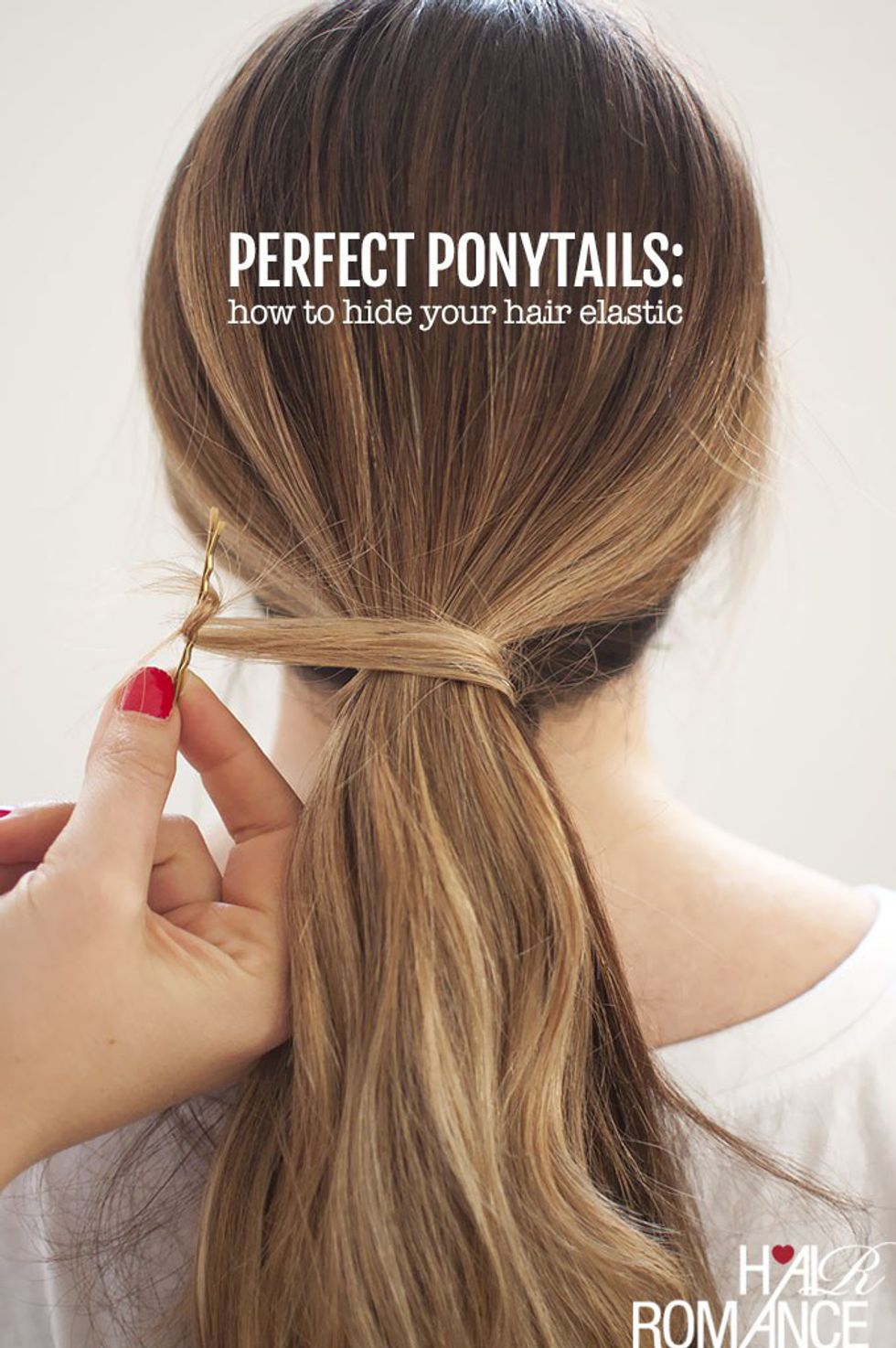 For this look: Form the ponytail where ever you would like (low or high). Then take a small strand up to the elastic and wrap it around until it is concealed. Secure in place with a bobby-pin.
4) Twisted sides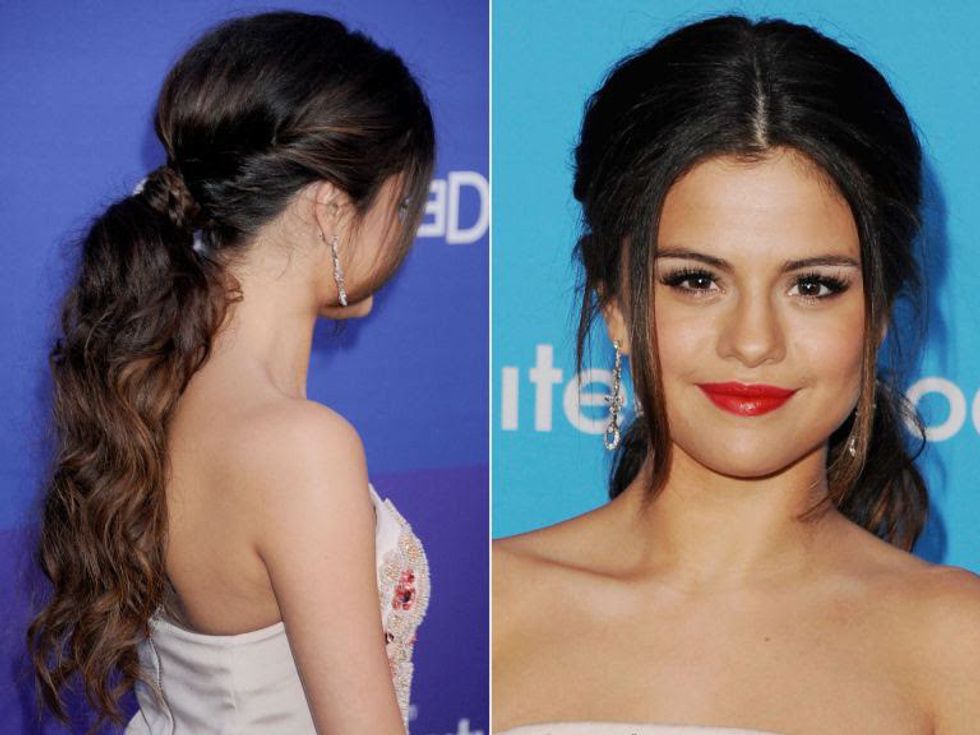 For this look: Take two low sections from the bottom of each side and twist back to the back of the head. Pull the rest of the hair back and secure it all together with an elastic.
5) Teased crown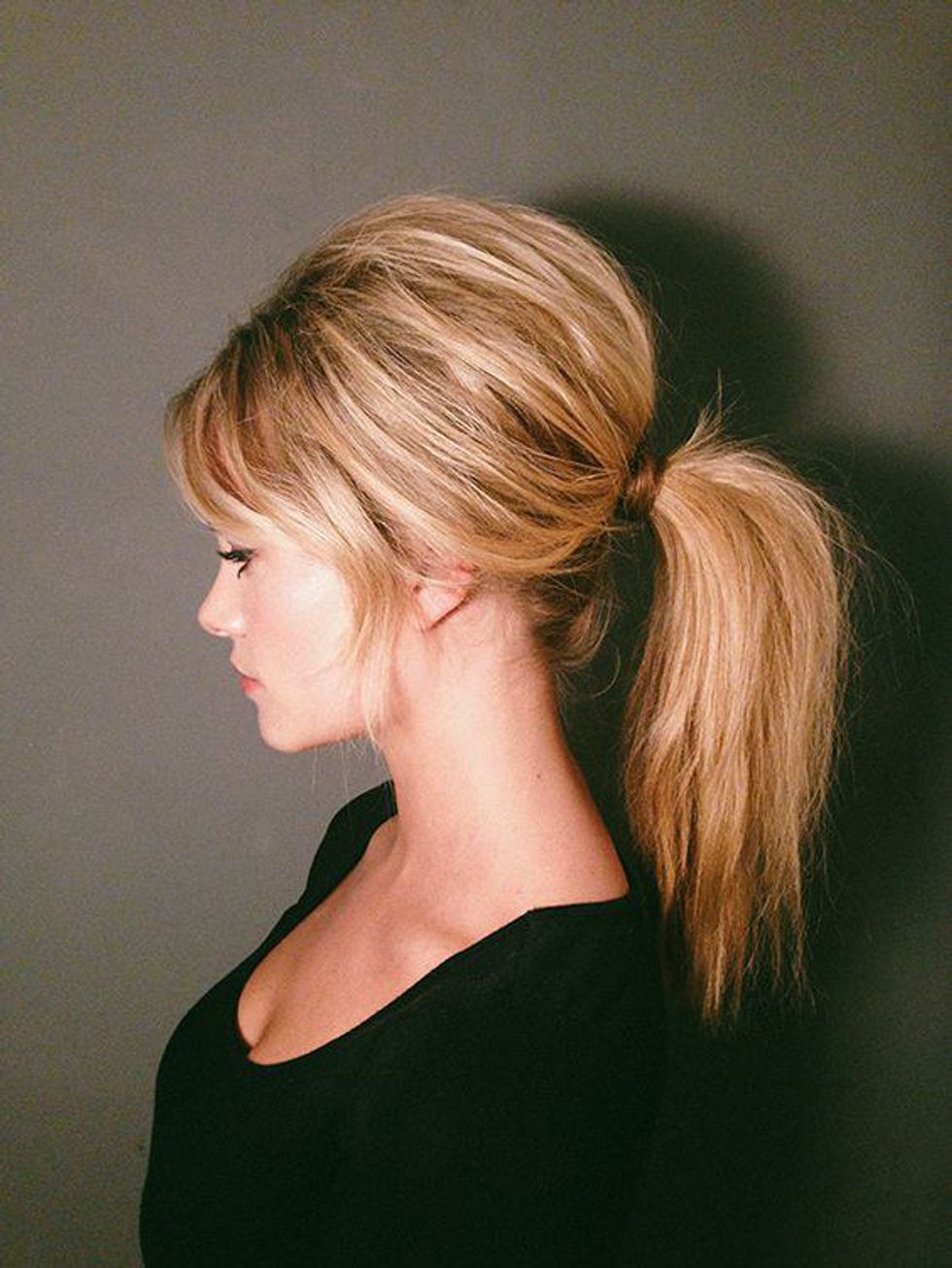 For this look: Take an upper section of your crown and tease to your desire height. Then carefully collect the remaining hair and pull back to secure with an elastic.
6) Two ponytails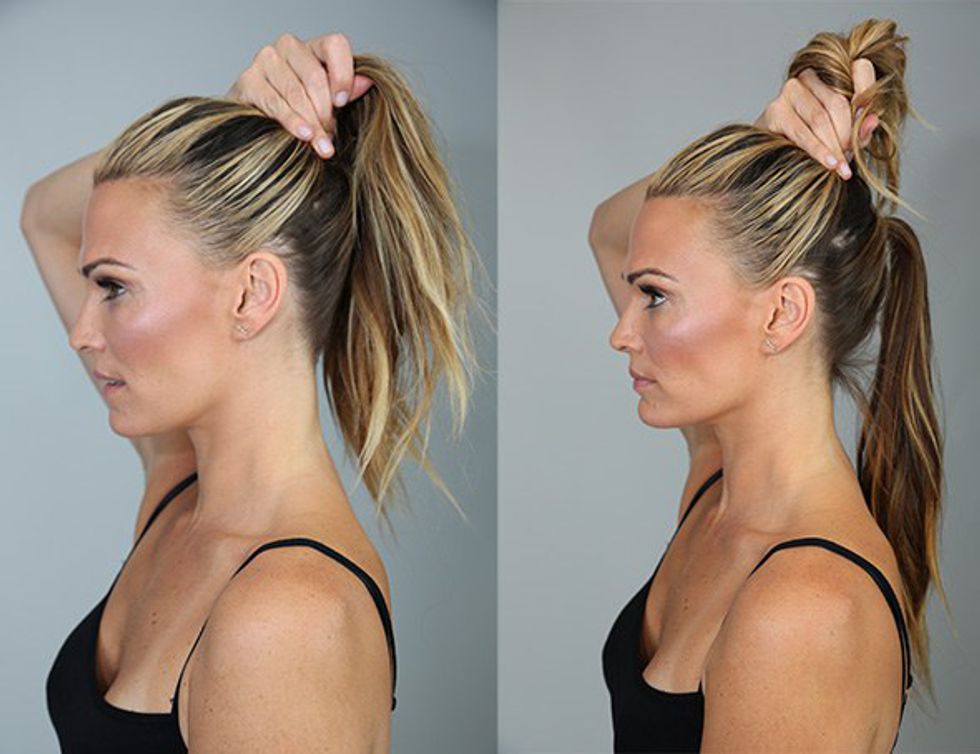 For this look: Create easy length in your pony by using two ponytails. First, take the bottom half of your hair and secure into an elastic at the back middle of your head. Then, take the remaining top portion and secure into an elastic above the first ponytail. This will cover the first ponytail and give the illusion of one long, voluminous ponytail.