Somewhere along the line, a bunch of millennials developed this odd obsession with one of the most unique fruits (and yes, I said fruit)-- an Avocado. Don't be fooled, I am most definitely in that category myself. I am a true lover of avocados. I'm not sure what has started this phase but I honestly do not see an end in sight! Here are 5 reasons why avocados are the absolute BEST:
1. They're A Healthy Snack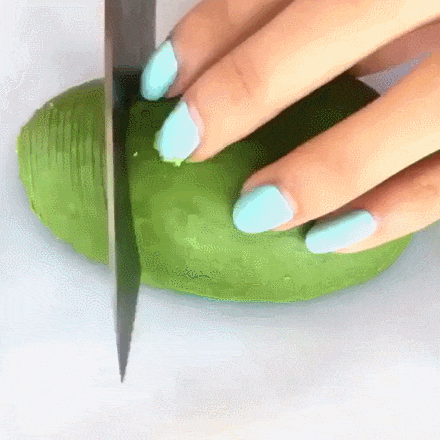 Avocados are considered to be the healthiest fruit. They are FULL of omega 3 fatty acids (the good kind of fat!!) These fats have been found to help lower cholesterol as well as improve heart health. They are also packed with protein. Avocados contain approximately 4 grams more than any other typical fruit. They even contain more potassium than bananas! Since they are low in sugar, they are useful in helping regulate blood sugar as well as act as an anti-inflammatory agent. Who wouldn't want to reap all of the amazing benefits just from eating an avocado?!

2. They're SO Versatile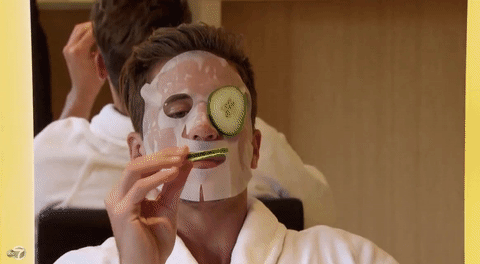 Avocados can literally be eaten at any time of the day. Craving it for breakfast? Egg and avocado toast is there for you. Needing it around lunchtime? Throw it in a salad for some extra fiber. Really wanting to have some for dinner? Avocado pasta is a thing and it's absolutely amazing. Not only can one eat it for any meal, it is used for beautifying purposes too!! (ladies, pay attention here.) Avocado face masks. You might think this is totally crazy, but avocados contain Vitamins C & E which help keep your skin nourished and glowing. Seriously, need I go on?
3. They Add Color To Any Meal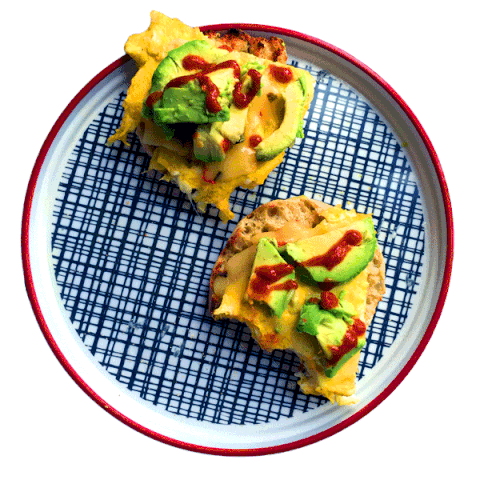 Avocados are pretty because of the vibrant color they have. This makes eating them even more appealing!! They add the perfect amount of pizazz to any dish. If you're thinking something looks dull and rather unappetizing, try adding a little bit of avocado-- it'll brighten right up!!
4. They're YUMMY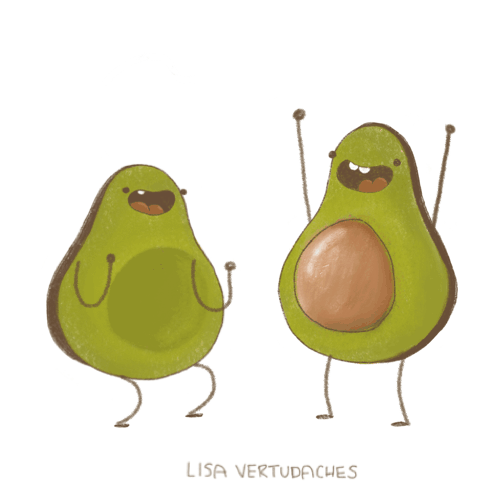 O.K. so obviously normally the way it goes is that the foods that are actually good for you taste... not so good. I am happy to share that this IS NOT the case here. Avocados have such a distinct flavor to them that requires no additives. This means that eating it plain is totally acceptable and encouraged in order to truly appreciate how delicious this fruit really is. The obsession would have to be nonexistent if they didn't taste good, right??
5. GUAC!!!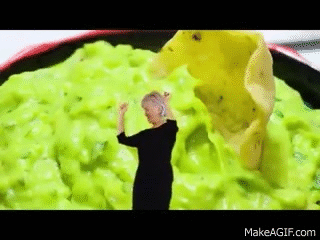 Do I have to go any further? Guacamole has one main ingredient that it wouldn't be the same without-- avocado. It is by far the best dip and is devoured by people everywhere. There have even been studies done regarding the consumption of guacamole. It has been found that on average, 53.5 million lbs of guac are eaten each year on Super Bowl Sunday (enough to cover a football field more than 20 ft thick!!) All of America consumes guac, so there has to be something to it.
If you currently don't have any avocados, I highly suggest you go out and buy some!! What are you waiting for?!