I was always a fan of HBO's "Girls." I began watching it a few years ago when it was still airing new episodes. Lena Dunham's dramedy about post-college life was always fascinating to me. I recently convinced a few of my friends to watch it, and they're hooked. As I've been rewatching it, I realize that everyone has a reason to watch "Girls." Here are a few reasons why you should:
1.) It has great, witty dialogue
From the first episode, you'll find yourself feeling everything. You'll laugh, you'll cry, you'll cringe. It feels real and each character has a distinct voice, even if they seem outrageous. As I've been rewatching it, I still find myself thoroughly engrossed in the scenes. Dunham's writing is clever, entertaining, and unlike anything else on television.
2.) It has characters you wouldn't typically see on TV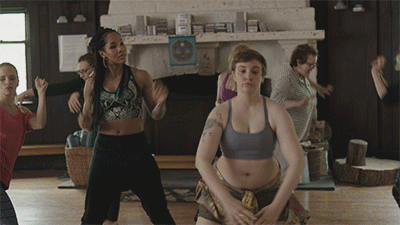 HBO
Lena Dunham knew from the beginning that she wanted to do something different. She cast herself as the main character of Hannah Horvath, because she knew people wouldn't expect a woman with a body like hers to be playing a character like that. She's confident, sexual, and puts herself out there. Her on-again-off-again boyfriend Adam Sackler is certainly not traditionally handsome, but charming all the same. Many people are ready to criticize the cast; they'll say Lena Dunham is too fat, Allison Williams is too skinny, Jemima Kirke is too stereotypically bohemian, that Adam Driver is too strange. But this is what makes them unique, what makes the characters seem real and represent the audience.
3.) The amazing guest stars
HBO
This show has had some of the best actors, both as main characters and guest stars. Main players include Allison Williams (Get Out and Adam Driver (Star Wars: The Force Awakens & Star Wars: The Last Jedi). Cameos include Amy Schumer, Patti LuPone, Chris O'Dowd, Bobby Moynihan, Zachary Quinto, Jenny Slate, Andrew Rannells, Daisy Eagen, Carol Kane, Patrick Wilson, Aidy Bryant, Donald Glover - the list goes on and on. It's kind of amazing when you think about it.
4.) It's easy to binge
The episodes are all only about a half-hour to 40 minutes. With short episodes and about 10 per season, it moves fast. The show ended in 2016 with six seasons, so watching the entire thing in a week is totally doable.
5.) Women are front-and-center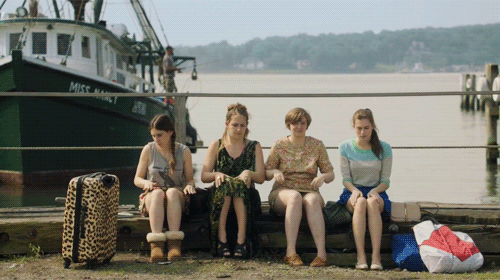 HBO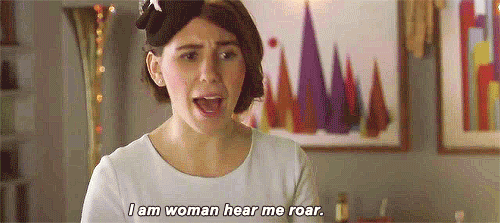 HBO
As the show's title suggests, the main characters are female. It makes sense. But Girls goes beyond being about girls. The show is created, directed, written, and produced by Lena Dunham (who also stars in the leading role). Much of the creative team is made of women, and female characters are the central focus of the show. It is about female friendship, romantic relationships, careers, successes, failures, and everything else that most other television shows tackle. Dunham is unafraid to put everything out there. She shows women at their best and worst. The sex may be awkward, the character's clothes may look weird, their problems may seem trivial, but that's life. It really is a slice-of-life kind of show, all mainly centered around women.
Basically, as I've been on a "Girls" rewatch, I've realized why I loved this show in the first place. It may not be for everyone, but it's at least worth a shot. So if you have HBO Go, HBO Now, or Amazon Prime, give it a try!
(P.S., only the first two seasons are free on Amazon Prime. All seasons are on HBO).