We all have been waiting a long time for Leonardo DiCaprio's name to be called while we eat popcorn on the couch watching the Academy Awards. Over the years it has gotten harder to accept the tragedy that is Leonardo not yet winning an Oscar, but that time may be over. His new movie, "The Revenant," could be the movie we have all been waiting for. The movie that will win Leonardo the Oscar he deserves.
1. Leonardo grew a beard for six months before shooting this movie.
For months, the world was wondering why the heck the once beautiful Leonardo looked like he lost his razor, but it was soon discovered that Leo was just readying himself for a role. His dedication to his role as Hugh Glass in "The Revenant" seems a little overboard when he looked like this for months before the shooting of his recent movie: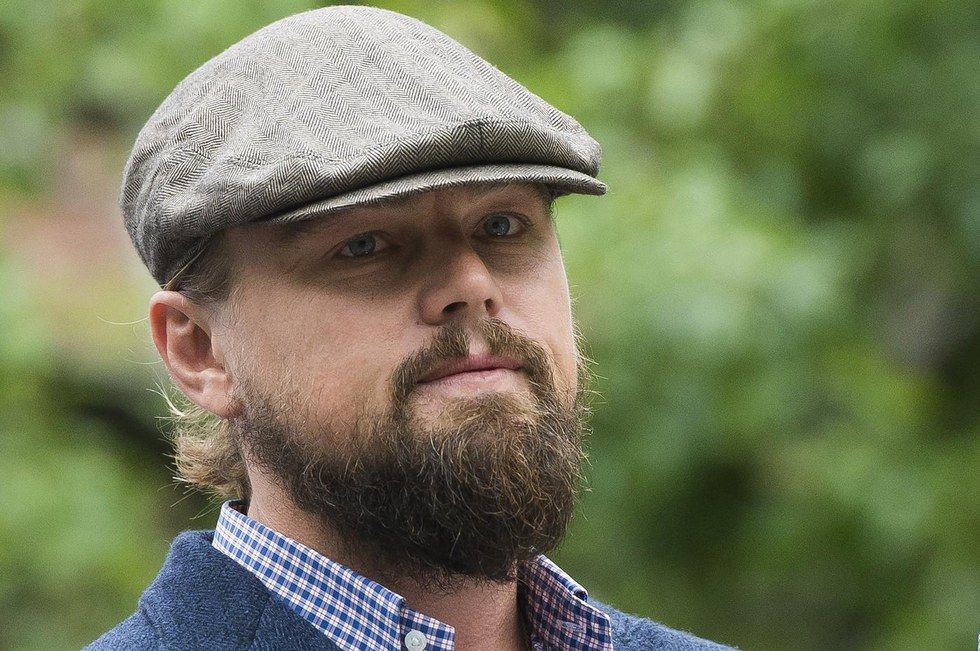 We may be able to forgive him though as Leo walks to the stage as dapper as ever to accept his soon to be Oscar win.
2. Leo spent an hour of the movie almost dead but still had the best acting of his career.
Without giving too many details away, let's just say that Leo gets to play the role as an almost dead person through almost an hour of the movie. He grunts, groans, and even spits quite a bit of blood. But you know what? It's believable, and that is why this for-longed scene strengthens Leo's upcoming Oscar win.
3. Leo ate a bison liver for one of his scenes. And then slept in a horses carcass for another.
Leonardo might have been dedicated before with growing his beard, but nothing is as dedicated -- and gross -- as this reason. Yes, Leonardo ate real, raw bison liver for one of the scenes in the movie. Leo even describes it in detail in an interview. If that is not a good enough reason for him to deserve the Oscar then I am not sure what would be. Maybe the scene where he climbs into a dead horses carcass. Yes, you heard me, a dead carcass! Leo, I applaud you. I would never do that even if I got paid million's of dollars.
4. Leo's range of emotions are not only real but believable.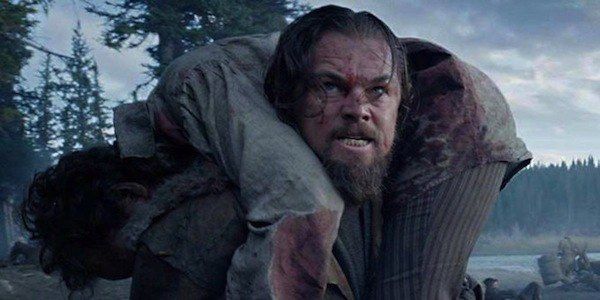 Throughout the movie, Leonardo is able to go through many different emotional stages. From frustration to happiness to disgust, Leo is able to get the audience to believe everything he is portraying. This isn't the first movie he's done that in either. Leo is known for his ability to drag an audience through emotional scenes. And Leonardo does not disappoint with this movie either. "The Revenant" is a different type of emotional roller coaster.
5. It just freaking about time he wins, right?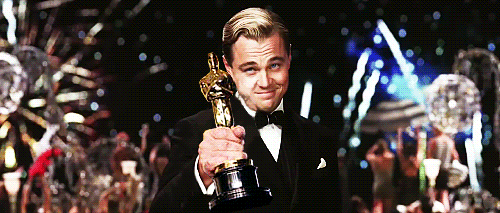 After Leonardo's devastating Oscar loss as his role in "The Wolf of Wall Street," it is about time he finally wins the Oscar. Although many believe that his portrayal of Jordan Belfort was his best, it seems as though Leo has come back strong with Hugh Glass. Maybe even strong enough to finally win that Oscar.