It's Fall, y'all!!! Yes, sorry, I had to. (For all you southerners).
Hello September, hello football season, hello sweater weather, hello beautiful trees, hello seasonal Starbucks drinks, hello bonfires, hello s'mores, and goodbye mosquitos!!!
If fall isn't your favorite season then please tell me it's at least winter. Summer is great, too and so is spring, but there's nothing like the fall. Or autumn, for those of you who call it autumn.
"It's autumn y'all" just doesn't have that ring to it.
Anyways, here are my top 5 reasons fall should be your favorite season:
1. Pumpkin Spice Lattes (or PSL's as many girls like to call them).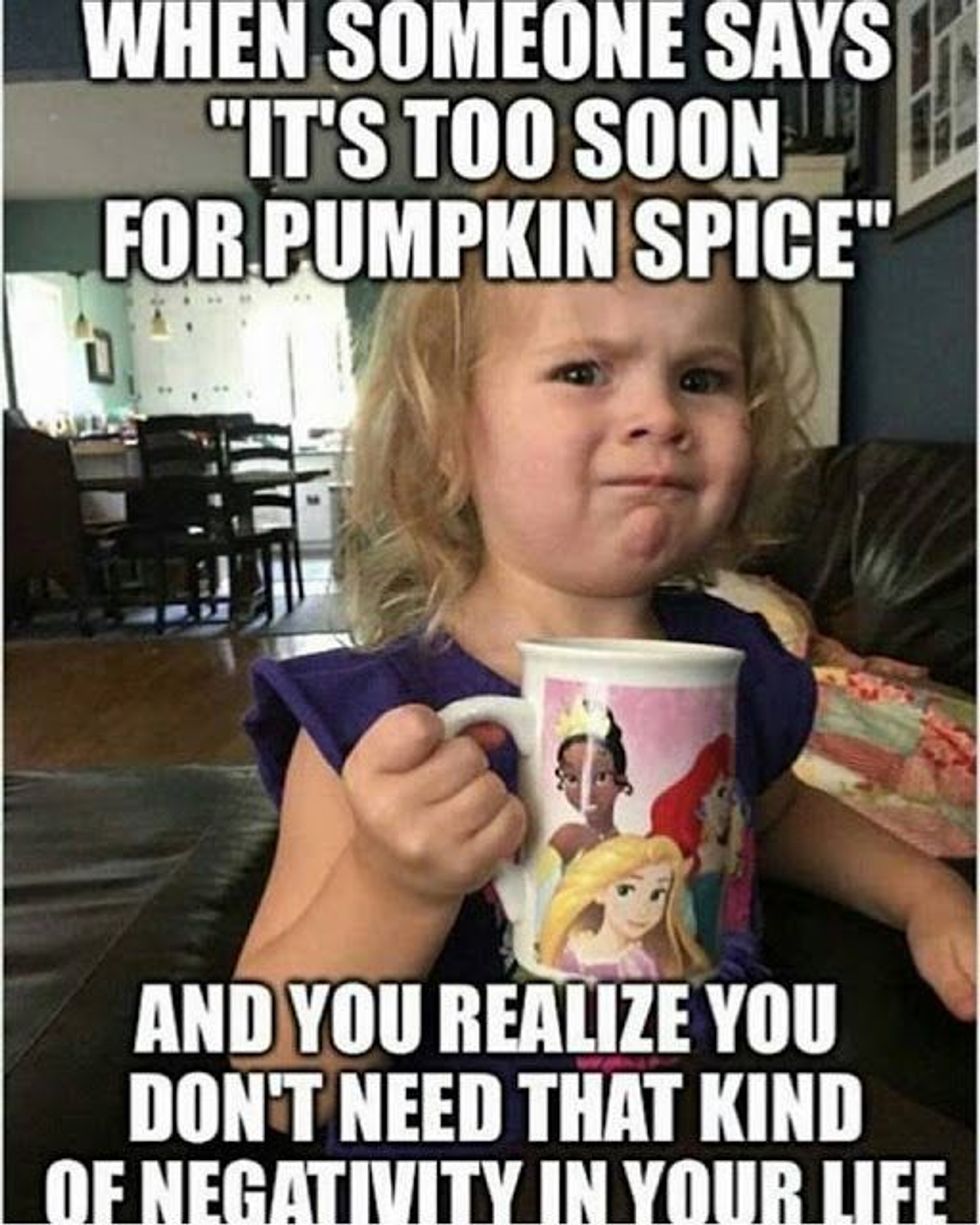 For all you Starbucks lovers out there, you know it's the best day when you walk in and the menu has changed to a deep, rustic orange. You know that only means one thing, seasonal drinks! My personal favorite: the pumpkin spice latte. It's like Christmas in a cup, besides that and the peppermint mocha.
2. Football Season (duh).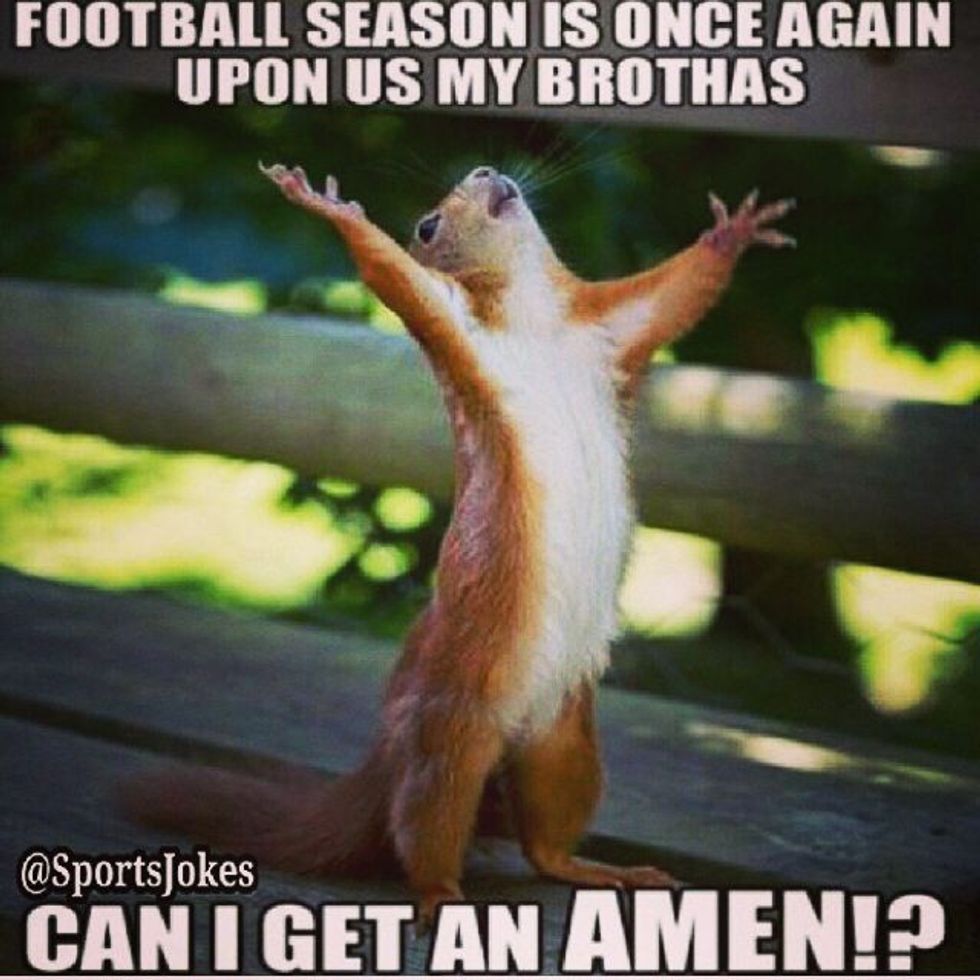 For all you football lovers out there, fall is undoubtedly your favorite season. Saturday means game day, and game days are the best days. I love it because my family always got together and cooked and laughed and watched the games together. Sports bring people together, but I also know a two or thing about the beautiful game.
3. Sweater Weather (the best time to wear a striped sweater...)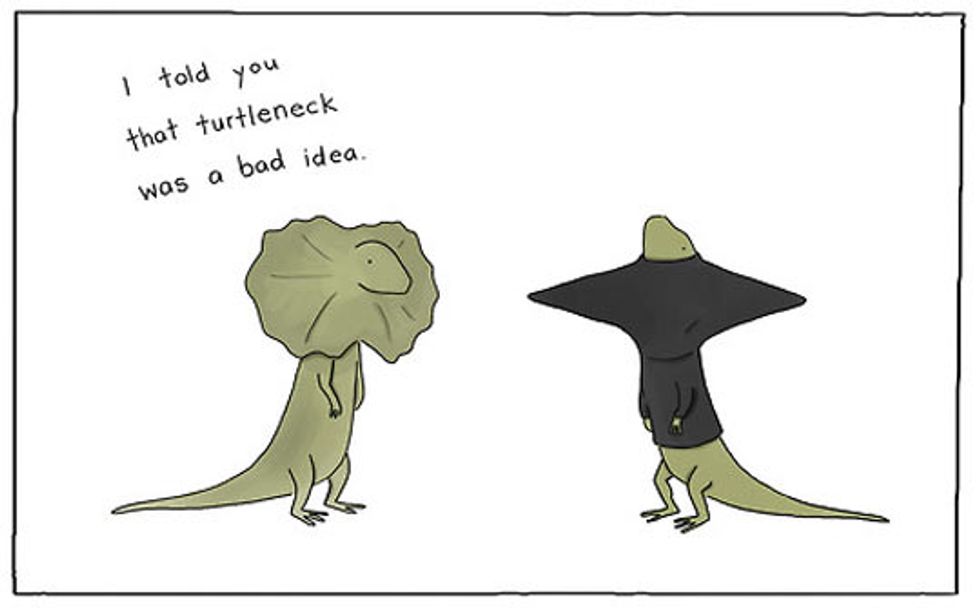 Go look up pictures of animals in sweaters, right now, it's the cutest thing ever. Take my word for it. Also, this picture made laugh so I had to put it. Back to sweater weather, such a great feeling to wear a cozy sweater. It's like wearing a blanket, or a fashionable snuggy.
4. Boots, Scarves, and Socks (yes please).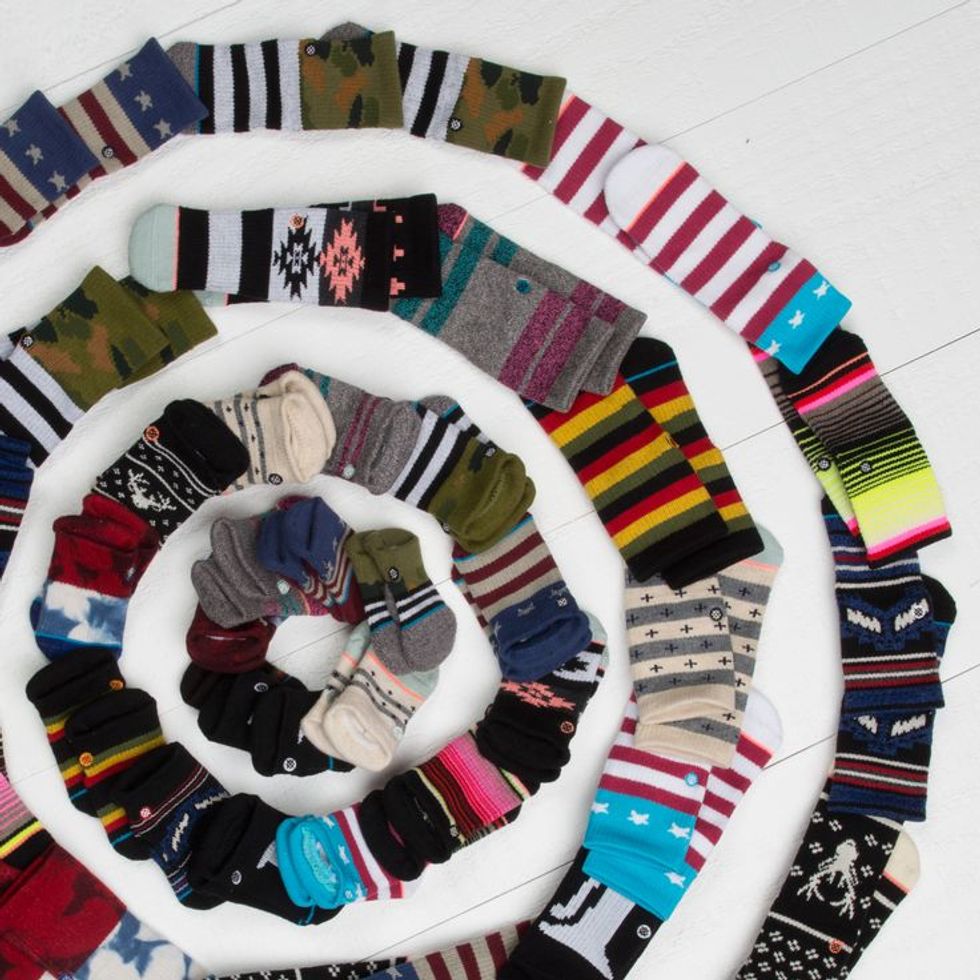 It's so easy to dress for colder weather. Annnnnddd no shave November is very much a thing. It is actually socially acceptable to wear scarves and boots now! For me, I wear socks inside year round because I get cold easily, but cute socks are all the rage now. I just bought myself a pair of Harry Potter socks that have the Gryffindor tie. So, if you like to be trendy, invest in some cute socks this year.
5. Trees, Pumpkins, and Sunflowers (the beautiful colors of fall).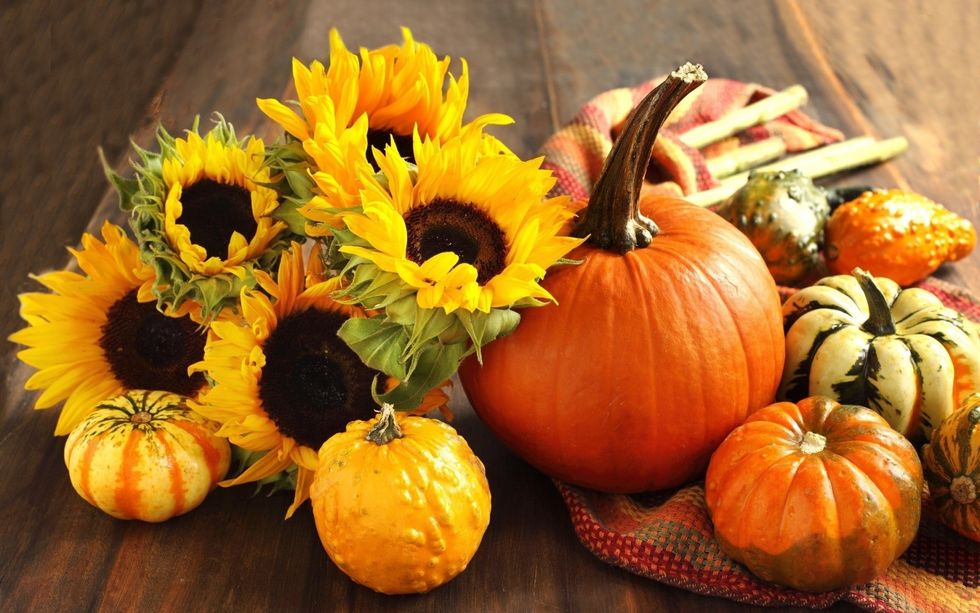 Sunsets are also in fall colors, but we get the privilege of seeing them year round! Fall colors are the prettiest colors, sunflowers are the prettiest flowers, and pumpkins (who doesn't love pumpkins?). Also, baby pumpkins (or anything miniature). Pumpkins also mean pumpkin pie and Thanksgiving is coming. Which should be your second favorite seasons, hands down.