I love LUSH. I'm a LUSH junkie, and I've been a fan long enough to know some great products outside of just the well-known bath bombs. They're a cruelty-free company with short ingredient lists with things I can mainly recognize, which always makes me feel better. They have products and sizes for all budgets too! Here are 5 of my must LUSH recommendations: (P.S. bonus: All of the products listed are under $15!)
1. "Whoosh" Shower Jellys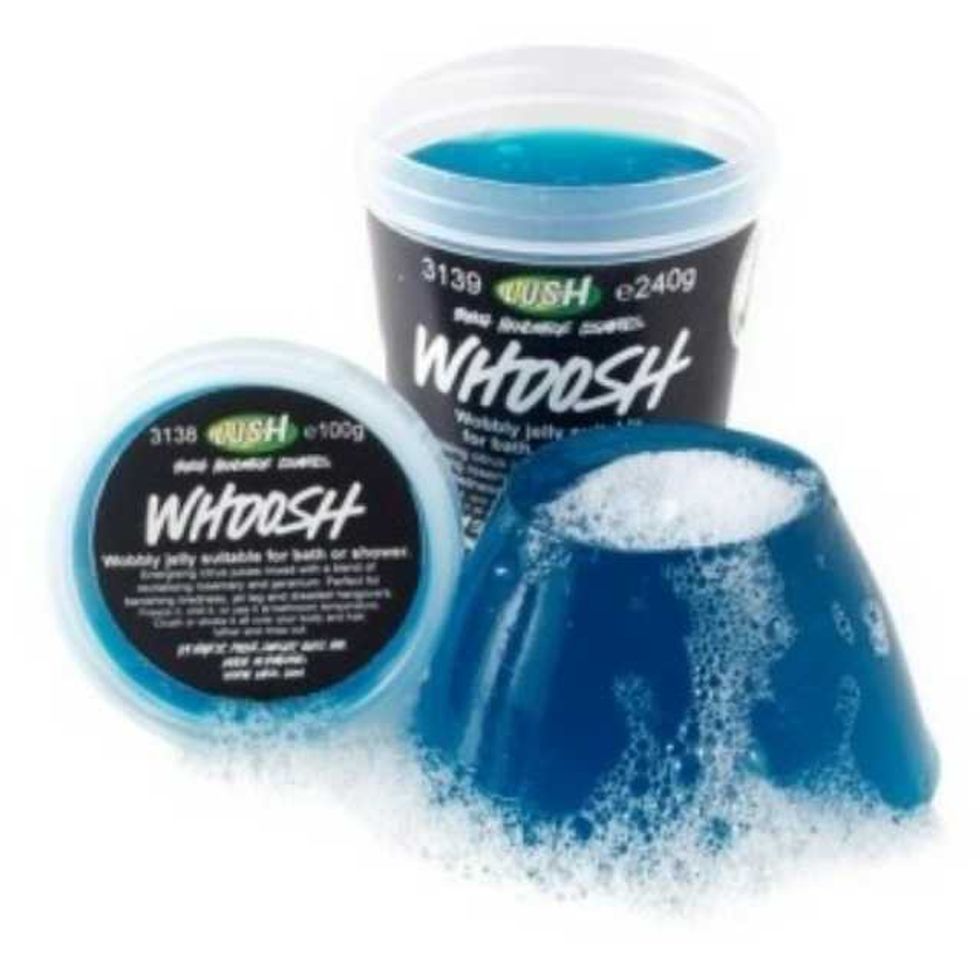 Shower jellies are so interesting and strange in the most fun way possible. They're basically soap in a jelly form, and they suds up wonderfully. The little jar usually lasts me a while because you only need a little bit to suds up your loofah! This one smells lemony and fresh.
2. "Tea Tree Water"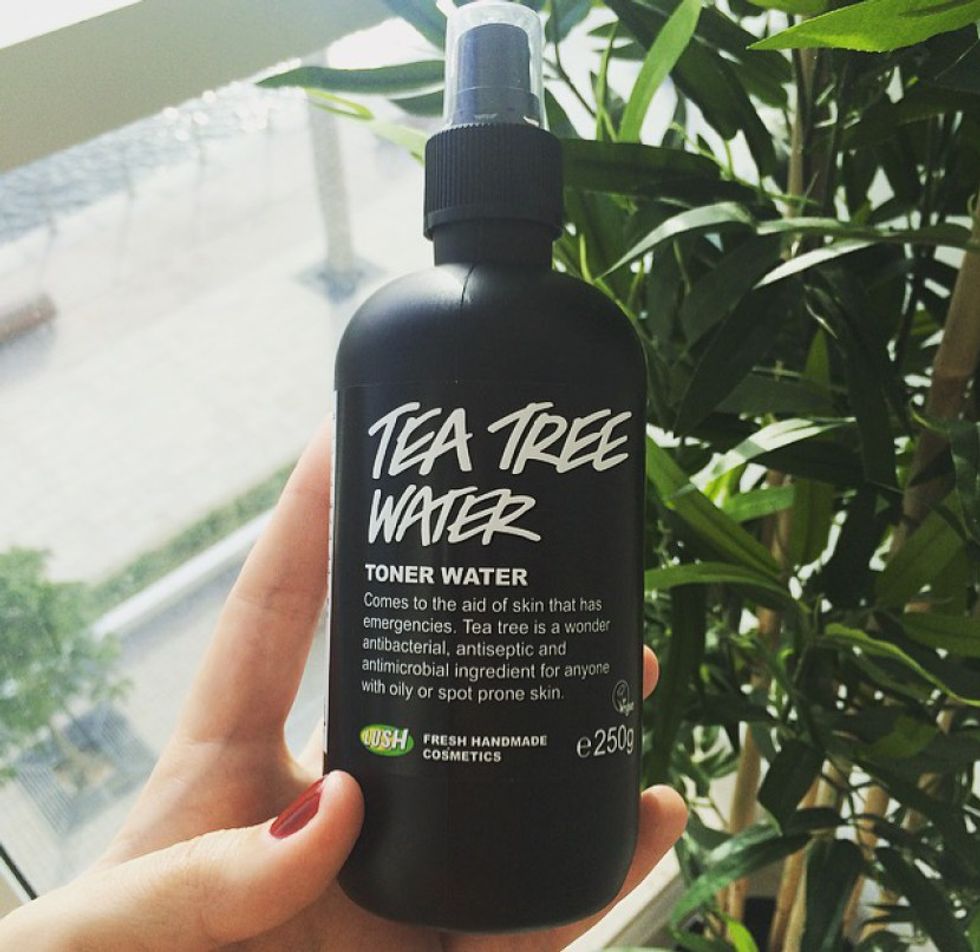 This is one of my holy-grail toners. I have mixed feelings about toners from other skincare lines because I hear mixed things from different experts on how much damage vs. good they actually do, but I do feel like I need a little extra refresher after I cleanse, especially in the summer months. This is the best, and I never feel weird about using it, and it doesn't make my face feel tight and dry. It's super refreshing, and there's only 6 ingredients in it. The small battle lasts me months at a time. I even spray it on my pillow sometimes before bed.
3. Shampoo Bars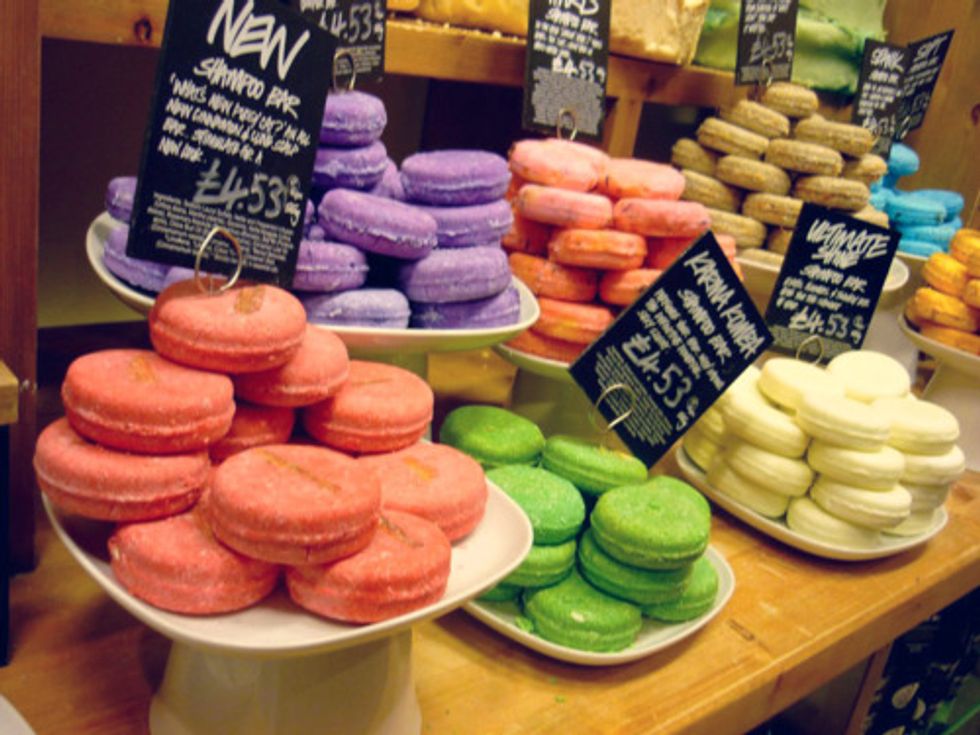 I'm not going to list a specific one here because every kind I've tried, I've loved. They have a pretty big variety of them now. When I first started using them a few years ago, there weren't as many options, but now there are different options for different types of hair needs. They're waste free, and they last months worth of washes. Most of them are only about $12--a cheaper alternative to their bottled shampoos! Tip: don't leave it in the shower when you're done using it because the excess water and heat will slowly waste it by melting/washing it away. Keep it in a little dish if you absolutely want to store it in your shower.
4. "Miles of Smiles" Toothy Tabs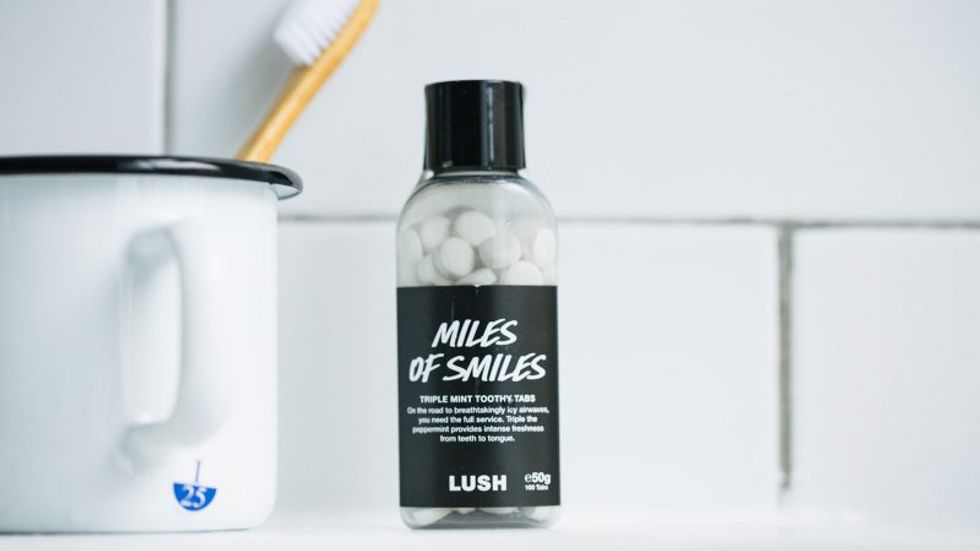 These are another unique and fun product. They're basically an alternative to tooth paste. You bite one of the tabs a few times and then brush your teeth as normal.
5. "Mint Julips" Lip Scrub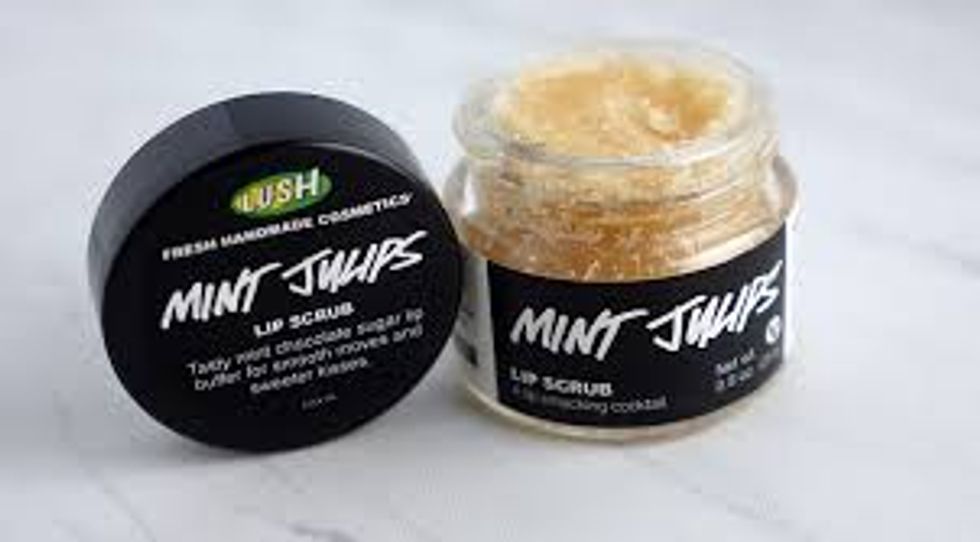 I've tried a few of the lip scrub flavors and this is the best! It doesn't have as much of an artificial taste as the others like "bubblegum", for instance. Mint Julips is a mix of a light minty flavor with a chocolatey undertone. The lip scrubs are another LUSH product that last forever. One jar will seriously last you forever because it's not meant to be used everyday. I use mine about once a week, sometimes less. It does a good job of exfoliating, but it is real sugar so it is a bit rough and does the job in one use, so it doesn't need to be an everyday thing.
One last side night: pay attention to the packaging because 5 empty containers will usually get you a free fresh face mask! Just look for the recycling logo on your products.