It's no secret that Disney food is wayyy better than real-life food. Just thinking about it right now has made me hungry! Disney is also home to some amazing restaurants in the many parks around the globe, it's four cruise ships, and their world class resort hotels. Today, I am going to be sharing with you some of my dream Disney restaurants that I would love to see added to the parks.
1. Haunted Mansion Themed

OK, this would be so cool. I mean, the cast members who work n the ride are already called "Ghost Hosts" so this would be a great idea for a fun restaurant. Guests could sit in the same "Doom-Buggies" that are featured in the ride, and Disney chefs could have a ton of fun playing with liquid nitrogen to mimic smoke. I also know the perfect place for it to go... in the space where the Country Bear Jamboree is! CBJ either needs a major update or just to go and this Haunted Mansion theme restaurant would be AMAZING in its place.
2. Tiana's Palace

The Disney Wonder Cruise Ship is already home to a New Orleans/Princess Tiana inspired restaurant and I think that Disney should open a second location in the parks somewhere. They could theme it perfectly around the New Orleans Square in Disneyland California and it would be a giant party! Some of the highlights from the cruise line version are a live jazz band, beignets, Louis the Frog, and all the fun decorations. This would be awesome!
3. The Snuggly Duckling

"Tangled" deserves more stuff in the Walt Disney parks. The "Tangled" float of Festival of Fantasy is one of the cutest and the most fun, so a Rapunzel themed restaurant would be amazing. This is also one of the franchises that Disney Cruise Line is working on bringing to the Disney Magic, however, it would fit right into one of the Disney parks. Imagine how fun dining at the Snuggly Duckling bar would be!
4. La Ratatouille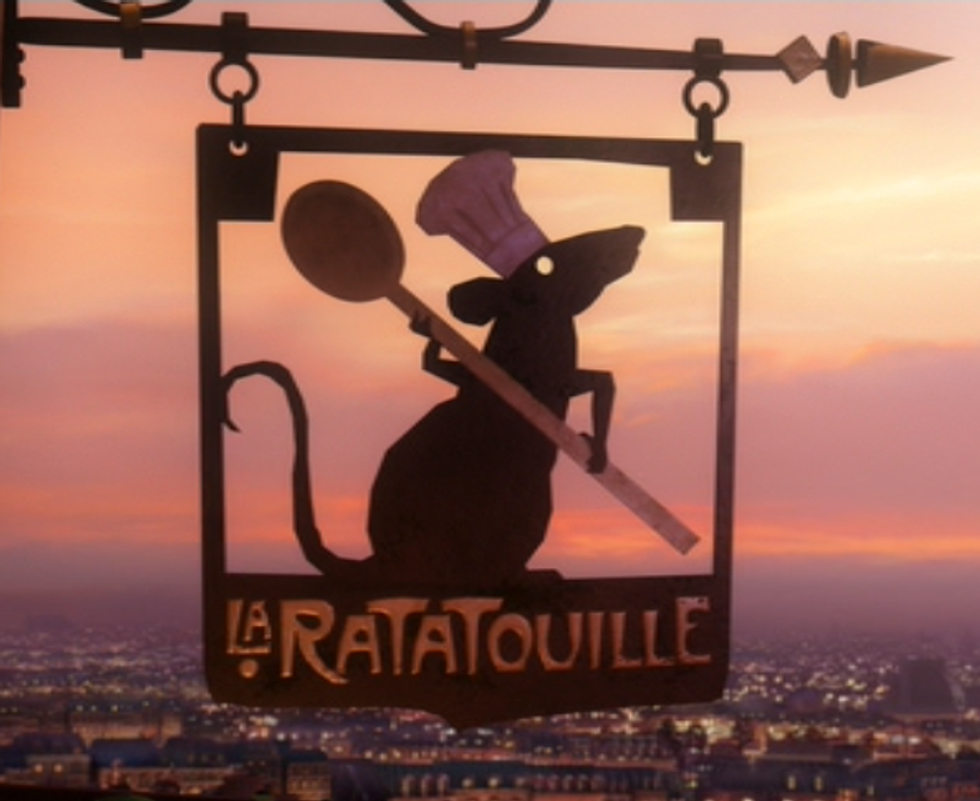 I could totally see this restaurant somewhere in Epcot or Hollywood Studios! Hollywood Studios is adding a ton of new things in the coming months like Toy Story land, Star Wars land, and the replacement for the Great Movie Ride, so what's a new restaurant going to change? This could be so amazing as an upscale dining place and they could be so creative with it!
5. Mr. Slushy Franchise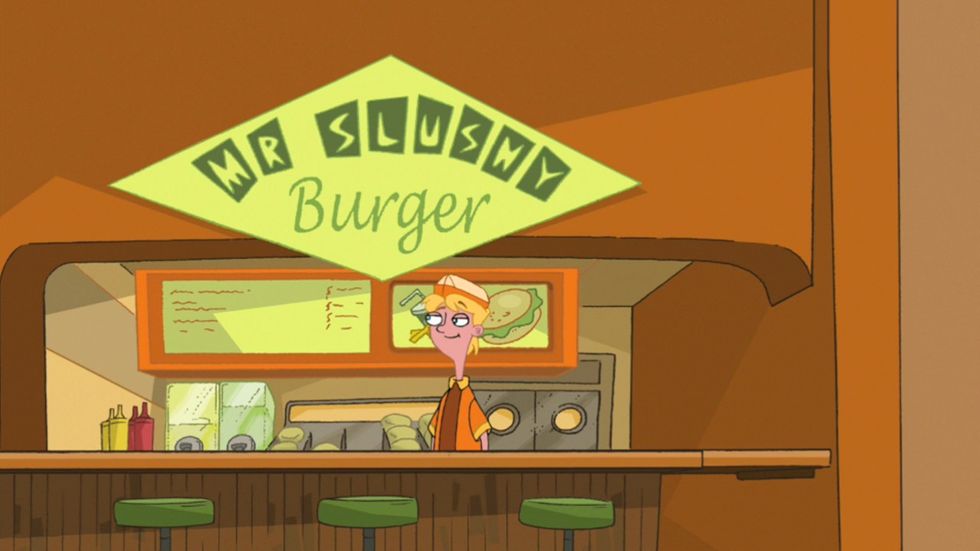 "Phineas and Ferb" may have little involvement in the parks right now, but just think about how cool of a quick service dining place this would be! The mascot, Slushy the Clown, may be a little creepy, but they could totally do so many awesome characters meet-and-greets around there! I say, yes!