It's no surprise that some of the biggest trends right now have to do with makeup. Seriously, are you really going to try to pretend you haven't watched the video of the girl contouring her butt on Facebook? (Sidenote: how and why has it gotten to this point?) Or how about the videos of MannyMUA winging his eyeliner so sharp he could probably cut someone? Now, I'm nothing close to wealthy. In fact, I work two jobs to afford attending college and my minimally exciting lifestyle. BUT, for the sake of trying to stay somewhat relevant, over the past 6 months I splurged and signed up to receive five inexpensive beauty boxes to see what was really popular in the cosmetic world. And for the sake of your attempts at relevancy, you should probably check these out too:
1. Target Beauty Box- $7/month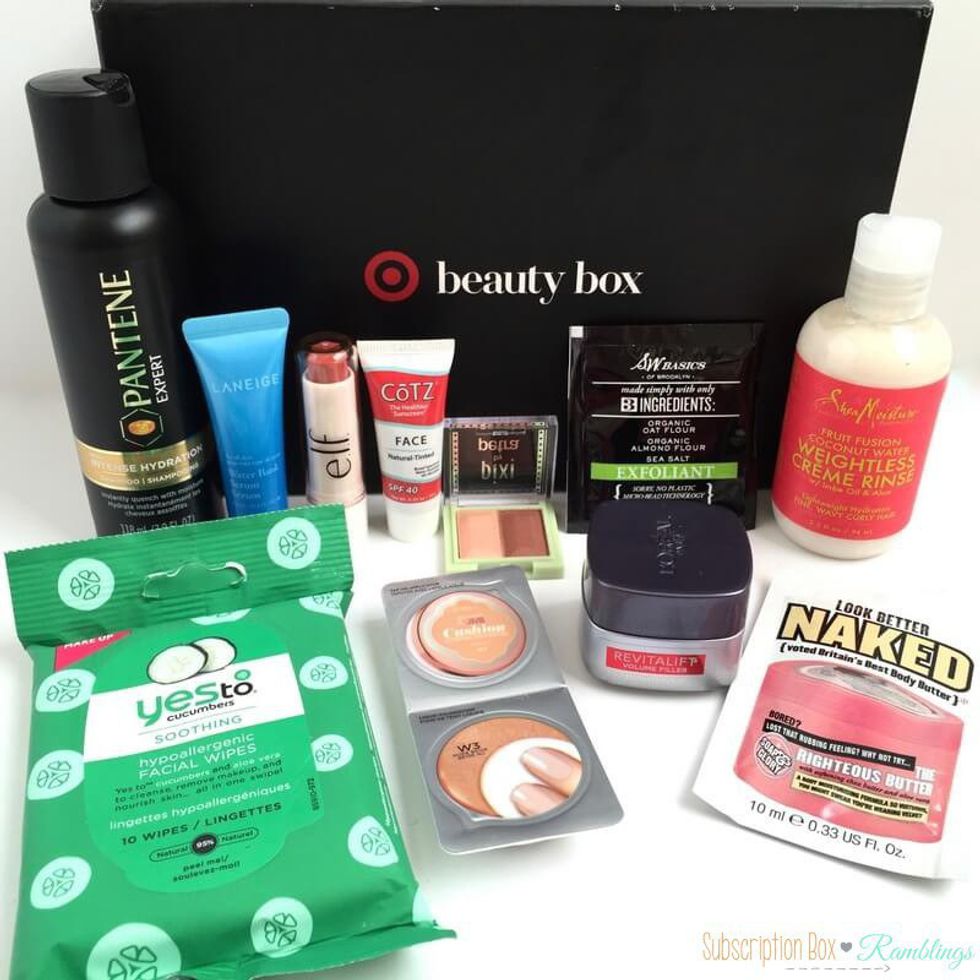 Going live on the third of every month, the Target beauty box CONSISTENTLY sells out (this month the box sold out on 10/5) and never disappoints. Each box contains samples of new and popular hair/beauty/personal hygiene products you can pick up at your local drugstore, and comes with a description card of the contents as well as a Target coupon good for $3 off a beauty purchase of $15 or more. This month's box contained Maybelline Volum' Express The Falsies Push Up Drama Mascara ($7.49), Derma E Hydrating Day Crème with Hyaluronic Acid ($20.99), and Jergens Wet Skin Moisturizer ($6.19), along with a few other hot grabs. Interested? Check it out here!
2. IPSY- $10/month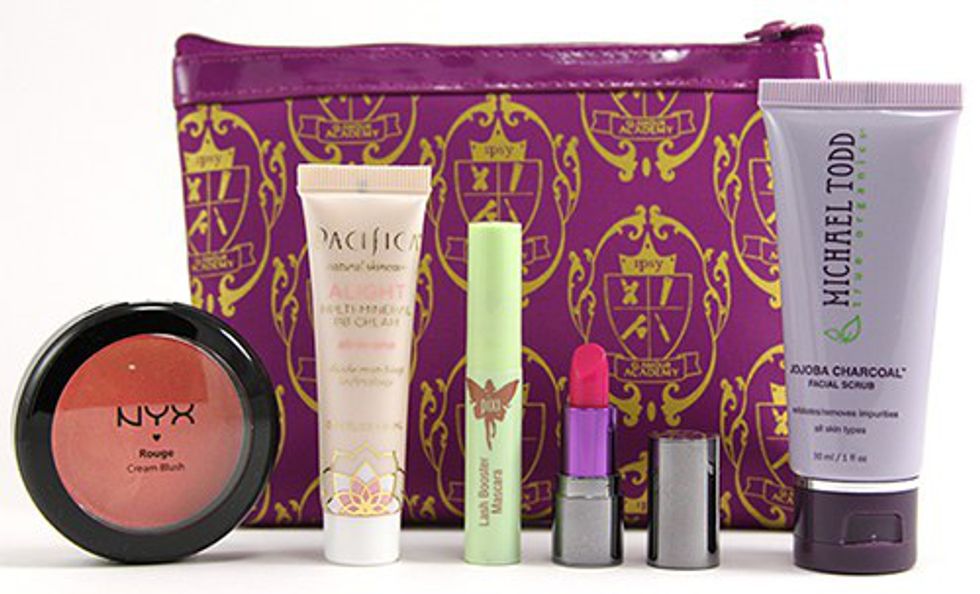 Ipsy sends subscribers a monthly "Glam Bag" full of cosmetics and beauty accessories after you take a "beauty quiz" to determine your likes/dislikes, makeup preferences, etc. Each bag will contain 4-6 full sized and deluxe sample sized products from hot new cosmetics brands.
So not only are the products awesome, but you get a cute makeup bag as well...and who can have too many makeup bags? Like, you can use those for anything and everything. some of my favorite items I've received from Ipsy are the Kat Von D Tattoo Liner ($20.00), Urban Decay All Nighter Setting Spray ($30.00), and Buxom Full-On Lip Polish ($20.00). Want in on these steals? Click here for more info.
3. Birchbox- $10/month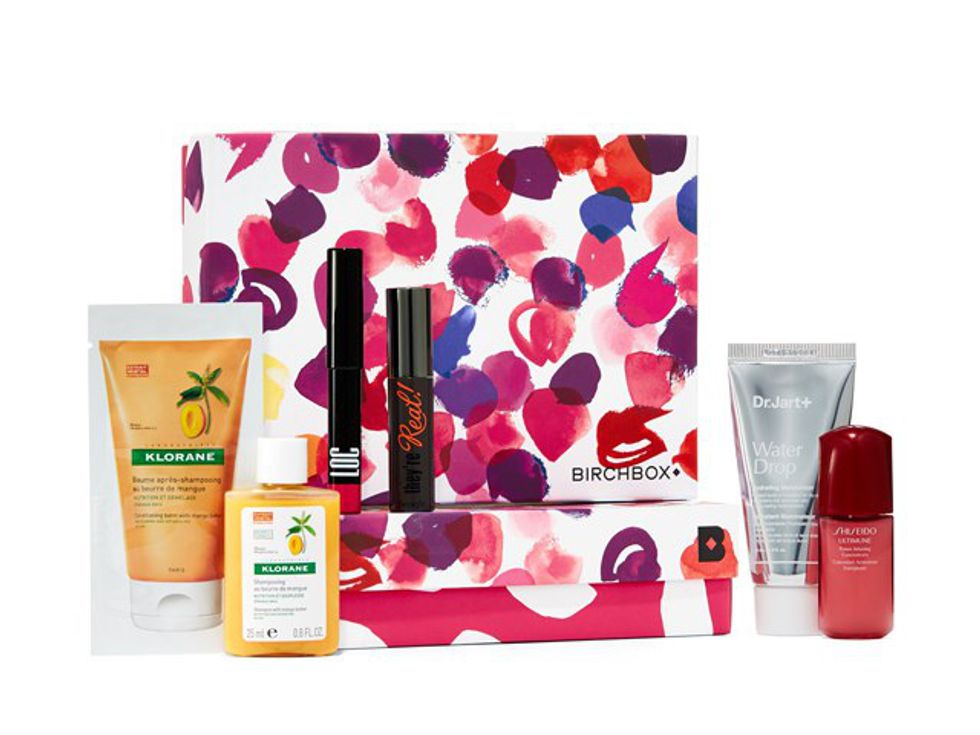 Ipsy's rival, Birchbox, is another monthly subscription beauty box that sends out samples of high-end items ranging from beauty to hair care to nail polish. Usually arriving in home mid-month, it's hard not to look online to see whats coming in your box-- I'm not joking when I say it's "all the rage". Carrying brands like Nars and Stila, Birchbox is great for sending fairly sized samples, giving you well enough of a product to actually try it out. If you're wanting to see what was in this month's box, click here!

4. Walmart Beauty Box- $5/quarter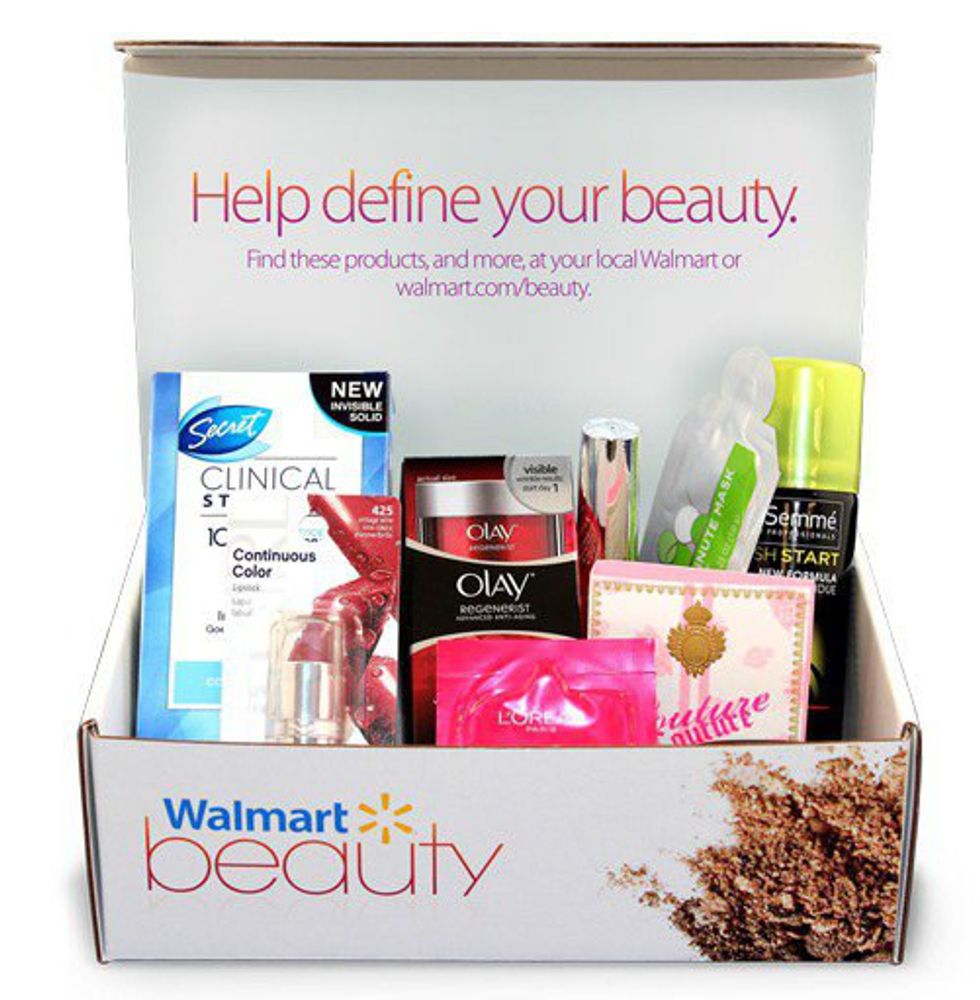 Walmart puts out a box very similar to Target, with the exception of monthly boxes- as it delivers seasonally. In it, you could find drugstore cosmetic brands, new beauty products Walmart is selling, and some here-and-there samples of classics. This season's box contained Cetaphil Moisturizing Cream for Dry Sensitive Skin ($10.99), Batiste Dry Shampoo
($5.69), and a sample of the Clean & Clear Deep Action 60 Second Shower Mask ($4.99), among many other items.
To order one for yourself (because who can't afford $5 a season?), head
here
for more info!
5. Allure- $15/month
Allure is consistent for providing some of the best high demand products to their subscribers. Often times in beauty boxes, you will find that the companies repeat specific products and it tends to get a little boring. Allure has a really good reputation for stuffing their boxes full of the hottest, newest products on the market. Click
here
to save $5 on your first month's box at checkout!
There you have it! Five of the best, most affordable beauty boxes in the game. Happy unboxing!