OK, so obviously there are thousands of sad albums. I can't really pick all of the best ones in my tiny five album long list, so here are a few of my favorites, including a few honorable mentions I thought were worth throwing in.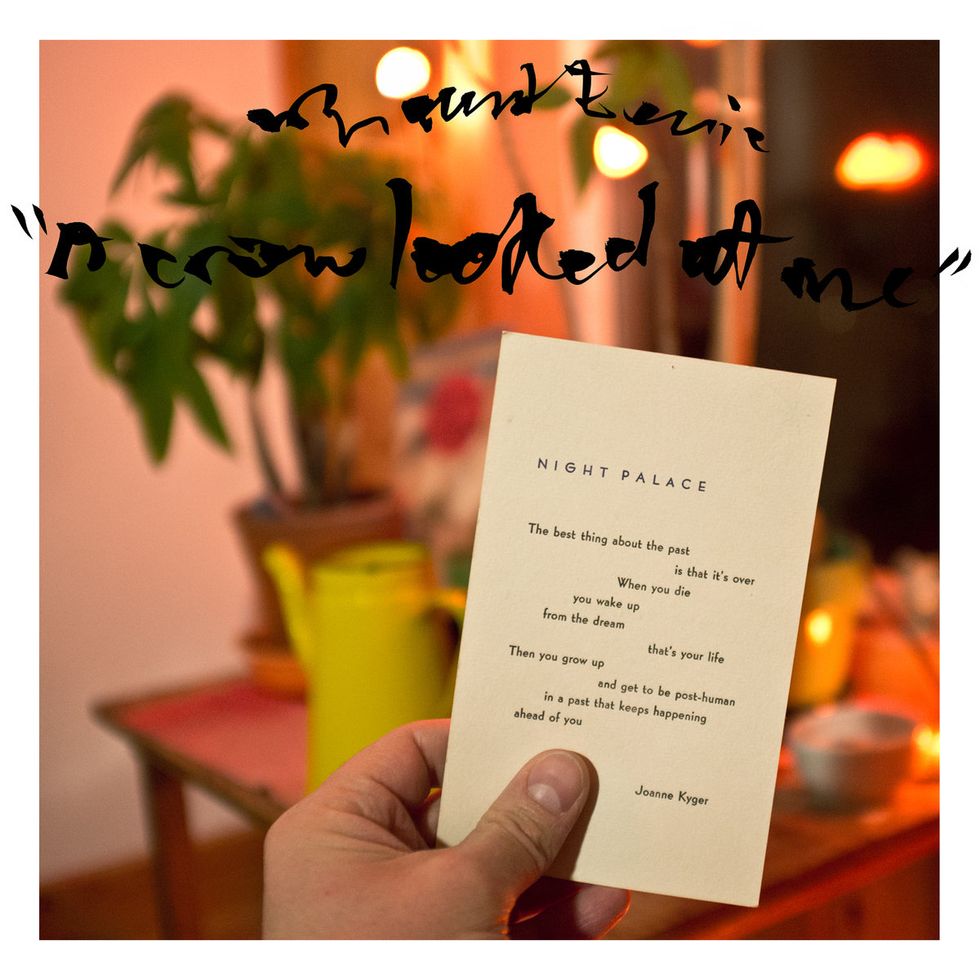 1. A Crow Looked at Me
Taking the number one spot on this list is Mount Eerie's "A Crow Looked at Me." Honestly this is the most heart wrenching thing I've ever listened to. It's hardly even an album and is almost more like an audio book. Mount Eerie is a project created by the man behind The Microphones, Phil Elverum. The album was written about Phil's struggle with the passing of his late wife, Geneviève Castrée, who lost her battle with cancer in early July 2016. She passed shortly after giving birth to their child. The heart-breaking album was released a mere eight months later, when Elverum is still very much grieving over his lost love.
The album opens with the sobering track, "Death is Real," which really hits hard with graphic descriptions of the sense of loss and emptiness Phil feels. No other album could really be on top of this list, as no other really captures loss of a loved one in quite the same manner. It's both devastating and beautiful, and had me crying on the bus when I was listening to it.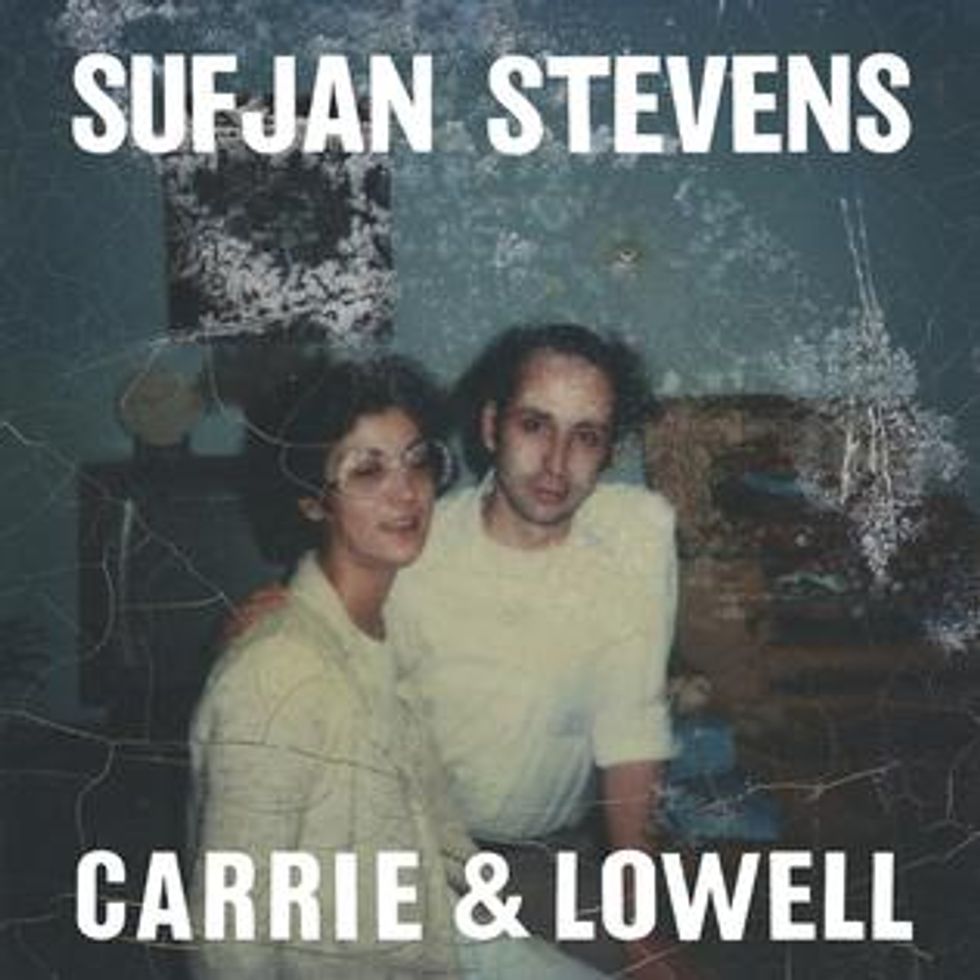 2. Carrie & Lowell
Second place goes to Michigan's own, Sufjan Stevens. The album is titled after his mother and step-father. His mother (Carrie) suffered from bi-polar disorder and substance abuse, and passed away in 2012 from stomach cancer. The love Sufjan had for his mother is fabulously encapsulated in this album of marvelously crafted songs and wholesome lyrics. The song, "Fourth of July," really hits home, as it talks about all the ways Stevens wishes he could try to bring back his mother who has just died on her hospital bed.
"What could I have said to raise you from the dead? Oh, could I be the sky on the fourth of July?"
The tenderness of the song is conveyed by how soft Sufjan seems to be playing and singing, almost as if he's trying not to disturb her slumber. I knew I had to put a Sufjan album somewhere on this list, and the themes of loss and death on "Carrie and Lowell" just seemed to fit.

3. Either/Or
It would be impossible to not have Elliott Smith somewhere on this list. Several of his albums deserve to be here. However, I decided to pick "Either/Or" because it was the first Elliott Smith album I had the pleasure of experiencing. It's also probably my favorite. On "Either/Or," Smith captures a variety of melancholic feelings, from the opener, "Speed Trials," right up to the final track "Say Yes". He takes you on an emotional roller coaster that you don't want to get off. His gentle, almost whispering, voice and soft guitar plucking really immerse you and help Smith tell his story. This album is absolutely perfect, and if it doesn't bring you a wave of feelings, I don't know what would.

4. Twin Fantasy

Here's an album that really made me feel. It's by Car Seat Headrest. This is the album I listen to when my head isn't on right. Will Toledo perfectly captures the struggle of teenage struggles with anxiety, depression, and love. The murky vocals and lo-fi feel really add to the overall holistic experience you get when listening to this album. The album's rambling lyrics also help add to the overall atmosphere of this song, especially on the twelve minute epic, "Beach Life-In-Death." This album makes the list, as it is definitely one of my personal favorites to listen to when I'm feeling down.

5. Hospice

Hospice is a collection of a bunch of songs tackling illness and death. It's a staple sad album that makes almost every sad album list out there -- and I'm not going to break the mold. The lyrics give you numerous shades of emotion, from the desperate despair of "Kettering" to the almost uplifting and joyous, "Bear". "Wake," a haunting song, is what made it for me. The ghostly vocals at the opening of the song are followed by whispering lyrics that really enhance the album's ambiance and hit me hard. This album is undeniably devastating from beginning to end, and makes you feel those sad, depressing emotions you want to feel.
Honorable Mentions

There are plenty of fantastic albums that didn't make this list, so here are a few I figured were worth mentioning.
Pornography - The Cure

From a Basement on the Hill - Elliott Smith
Sprained Ankle - Julien Baker
Can't Maintain - AJJ
Deathconsciousness - Have A Nice Life