When we say the word "politician," positive images of world leaders are not conjured up in our heads. Instead, we imagine lying wolves in suits who are only out for their best interests. But are we surprised when we find out that a political leader either has lied or is currently lying? Deception has been a strategic tool in politics ever since governments were formed and lying is a part of the human condition. In this article, we will look at some interesting facts about lying in politics.
1. Democratic governments lie more than dictatorships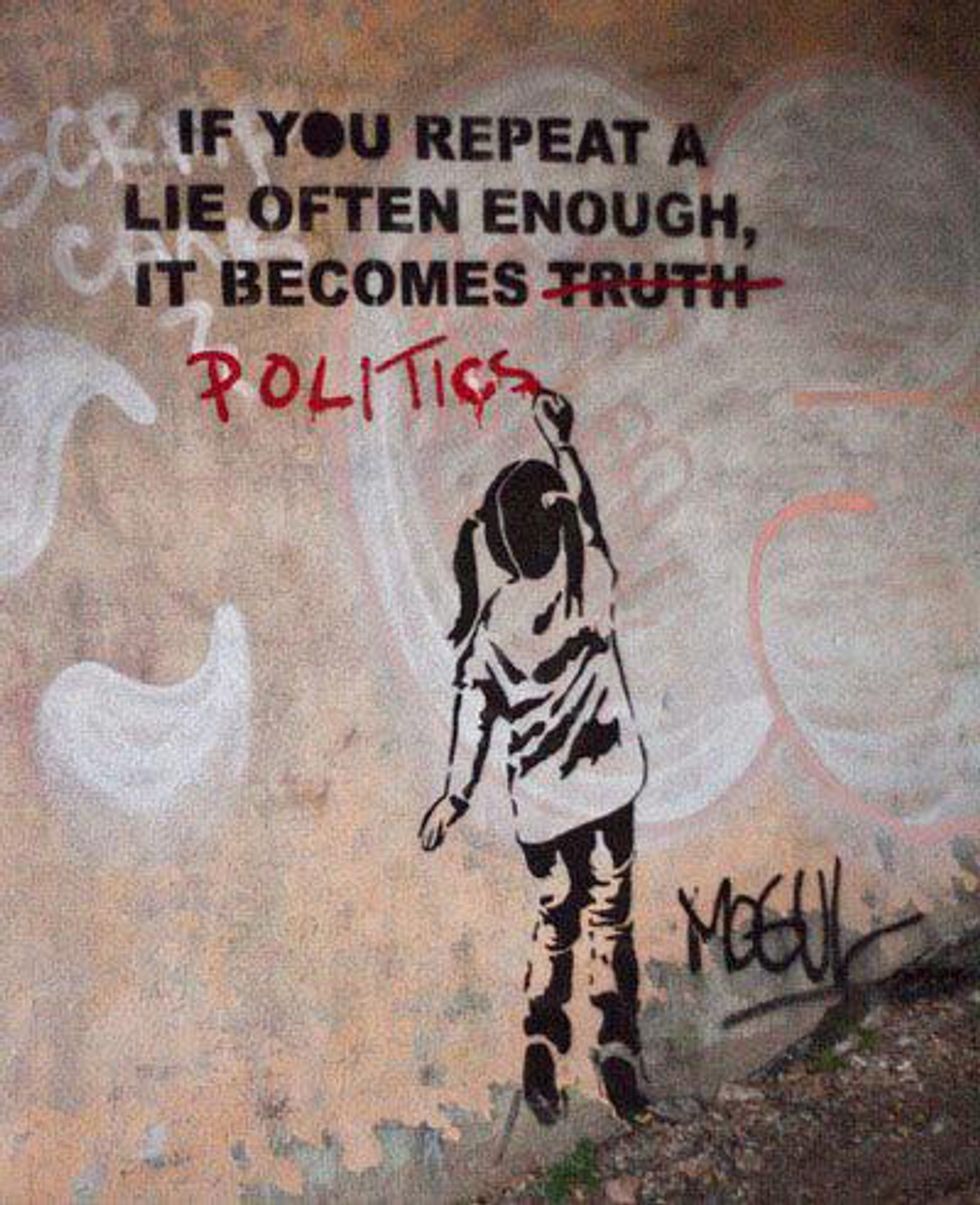 Yes, it is true! Democratic countries rely on deception more than dictatorships because they need public opinion on their side. In democratic institutions, the people decide the country's global policies through voting and legislature passed by representatives. Ultimately, the people decide. In order to get people following the right agenda, leaders will rely on deception to sway public opinion towards issues like war or economics. On the contrary, in authoritarian dictatorships, leaders do not need public opinion to shape their country's policies, because the government acts independently of the people, hence the little need to lie.
2. Political leaders lie more to their people, than to each other


Contrary to popular belief, world leaders are more likely to lie to their own people more, than lie to each other. The reason behind this is because if leaders were to lie to each other it would damage the global relationships between their countries. Global politics is like a chess game, countries need to be on good terms with certain other countries in order to gain influence in a specific region. If a world leader were to tarnish that relationship, it would sever ties with a potential ally. But, this does not mean leaders trust each other. Because of the distrust between certain countries, most leaders don't feel the need to lie. Consider the relationship between President Obama and President Putin. Both leaders have a distrust of the other's policies, but they feel there is no need for them to lie to each other to appear like they adore each other, because there is no trust. They would much rather deceive their own people who have democratic power, than deceive another leader.
3. A lie will be ignored if the policy was a success
If a political leader lies about a certain policy and the policy turns out to be a success, the public will generally ignore the lie. One great example of this is when President Roosevelt lied to American public in order to gain more support for entering World War II. Prior to the bombing of Pearl Harbor in 1942, Roosevelt was seeking reelection in 1940. He had promised to keep America "out of Europe's War" and relied on the tales of anti-interventionism. But after being elected into office, Roosevelt's Administration began a series of steps involving sanctions against the Japanese government and even skirmishes between German submarines in the Atlantic. The fact is that Roosevelt lied to the American people to keep them out of war while the U.S. government was involved in actions leading up to war. It wasn't until the bombing of Pearl Harbor that thrusted American to the beaches of the Pacific and the towns of Europe. His lies though, were overlooked because his policy of war was a success (the Allies won the war). On the contrary, when a leader's policy fails, the public will have a negative reaction to the lies. Consider the 2003 Invasion of Iraq where President Bush lied about Iraq's nuclear weapons programs and Saddam Hussein's involvement with Al-Qaeda. Since no weapons were found and Saddam was actually against Islamic extremism, Bush's policy was seen as failed and was blamed for lying to Americans.
It is important to realize that lying is a part of the human condition and is seen as a tool that many leaders use in order to run countries. Some lies protect the country from internal or external harm, while others are used for political gains. It is important to remember that there is no oversight on how countries are ran, it is only the leaders who are responsible for what and where a country goes. They lie in order to look out for their own country's interests, even if it means getting involved in a war or proposing a radical economic reform. Lying is never good, but sometimes the truth behind politics is even worse.