Tired of hearing about Ibotta? Me too. When it comes to saving money (usually for travel), I always look for the quickest and easiest ways to be rewarded. It's hard to get much easier than taking some quick pictures of your receipts, right? Ibotta serves its purpose, but it always took me far too much time to search for offers, and I didn't like having to earn $20 to cash out. I decided to test out some alternatives, and these three came out on top as far as earning the most with the least effort.
Snap a picture of your grocery receipt in the app and it will assign your points based on what you bought (no need to search for offers!) Redeem the points for gift cards to Amazon, Sephora, Best Buy, Regal, Fandango, Xbox, Athleta, Banana Republic, Old Navy, Bed Bath & Beyond, and more. No need to add offers before shopping; the app is smart enough to recognize based on your picture of the receipt.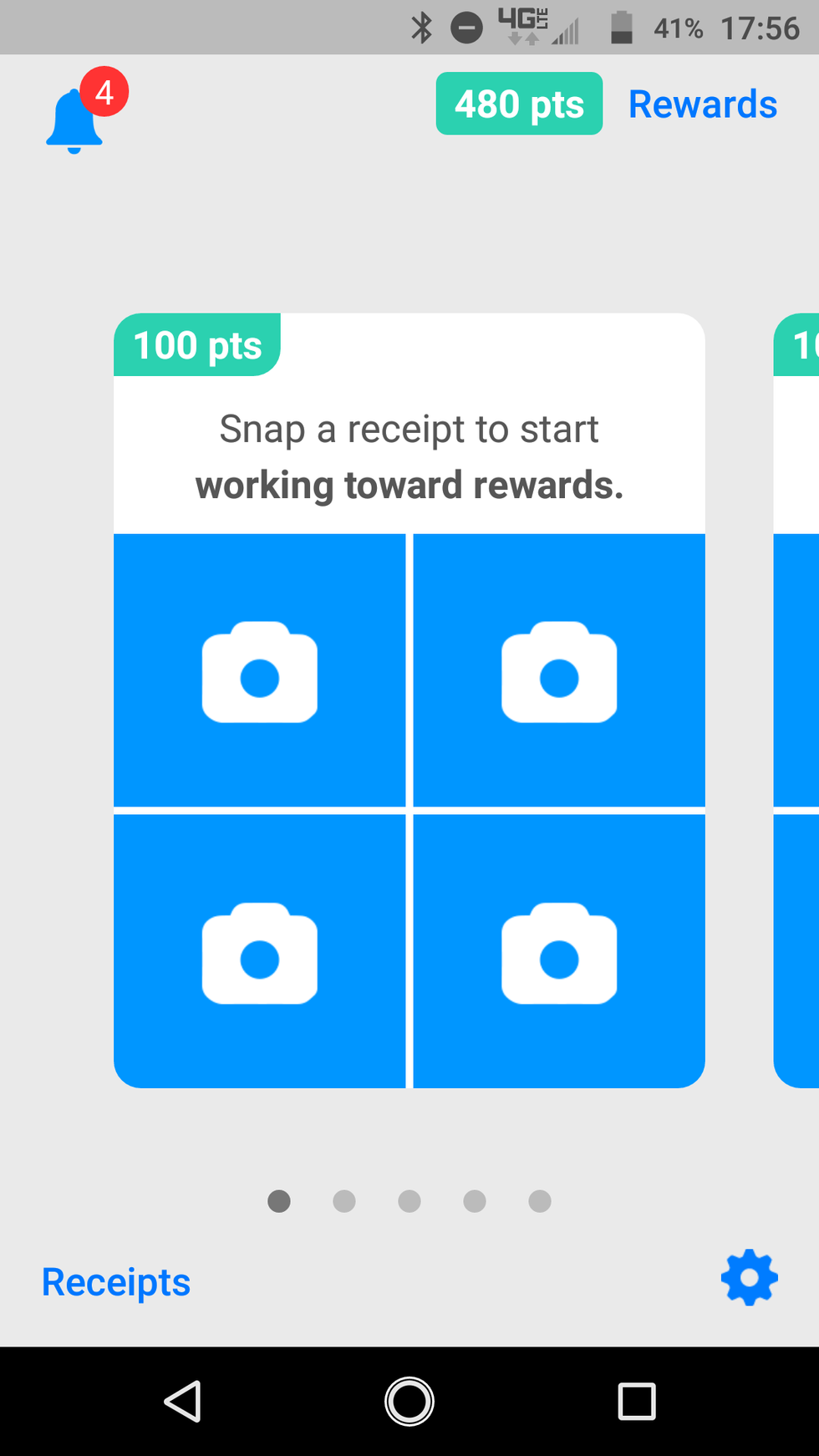 Snap a picture of ANY receipt (doesn't have to be from a grocery store) and once you fill up 4 boxes, you will earn 100 points. I like that this app has a wide range of redemption levels – you don't have to bank a huge amount of points to redeem them. I've redeemed a bunch of Amazon gift cards from this one already. This also has an option to automatically credit you for any e-receipts you receive if you enter your email address.

This one also accepts receipts from any store. The rewards involve coins which you earn from receipts, taking surveys, and winning their slots game. The goal is to feed the Receipt Hog each week to earn more rewards. As you can see, the graphics are amusing.

What are your favorite apps for saving money?
Emily