The first Monday in May may not mean much to the average person, but to many, it is the grandest fashion event of the entire year: the Met Gala. The annual gala, formally known as the Costume Institute Gala, takes place at the Metropolitan Museum of Art in New York City and kicks off the grand opening of the Costume Institute's annual fashion exhibit. It is renowned for its glamour, elaborate themes, and charitable efforts. In 2012, a whopping $9 million was raised, while in 2015, $12 million was raised for the Costume Institute.
Since 1995, fashion icon and Vogue editor-in-chief Anna Wintour has chaired the event with public figures as co-chairs. Over the years, Gianni and Donatella Versace, Karl Lagerfeld, Beyoncé, and Taylor Swift have served as chairs for the anticipated event. For the 2018 gala, Amal Clooney and Rihanna served as Wintour's co-chairs.
The theme for the 2018 fashion exhibit and Met Gala is Heavenly Bodies: Fashion and the Catholic Imagination, which masterfully captures the essence and grandiosity of the Catholic religion, despite surrounding controversies labeling it as blasphemy. The theme was accepted by the Vatican, which loaned 50 garments and accessories to showcase in the exhibit.
The President and CEO of the Met, Daniel H. Weiss, states that the theme presents the "historic relationship between fashion, art, and religion inspiring one another and resulting in some of the most innovative creations in the history of fashion."
The biggest names in music, film, fashion, television, and art come together every year for cocktails, dinner, and an exclusive viewing of the exhibit. In fact, the gala is so selective that it's invite-only and the cost of one ticket is $30,000. If one is fortunate enough to attend the Met Gala, it is safe to say that they should show up in an extravagant outfit that fits the theme of the exhibit. These 26 figures did not take the term "heavenly bodies" lightly as they served us with some of the best looks of the evening.
1. Lily Collins in Givenchy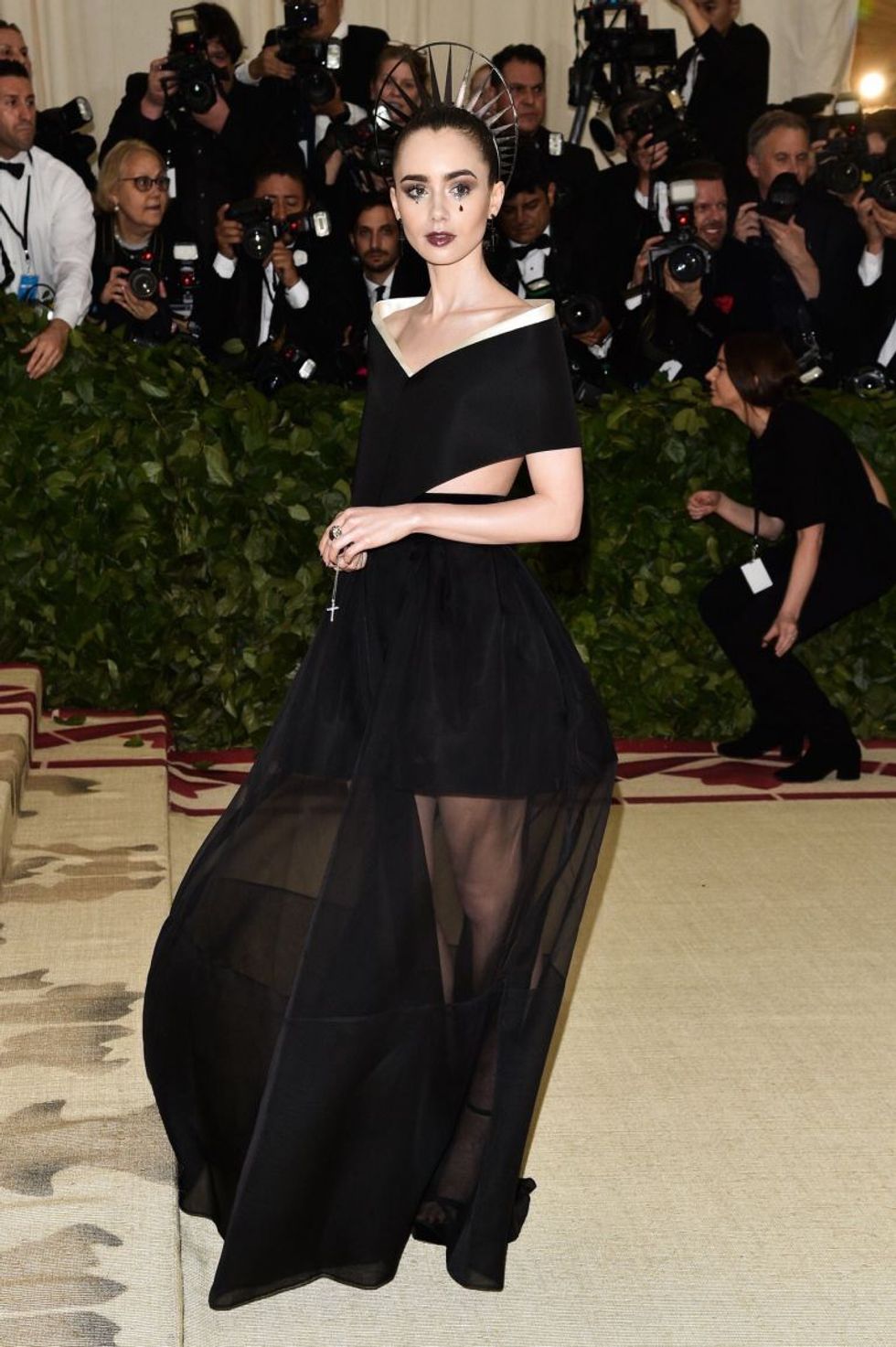 2. Rihanna in Maison Margiela by John Galliano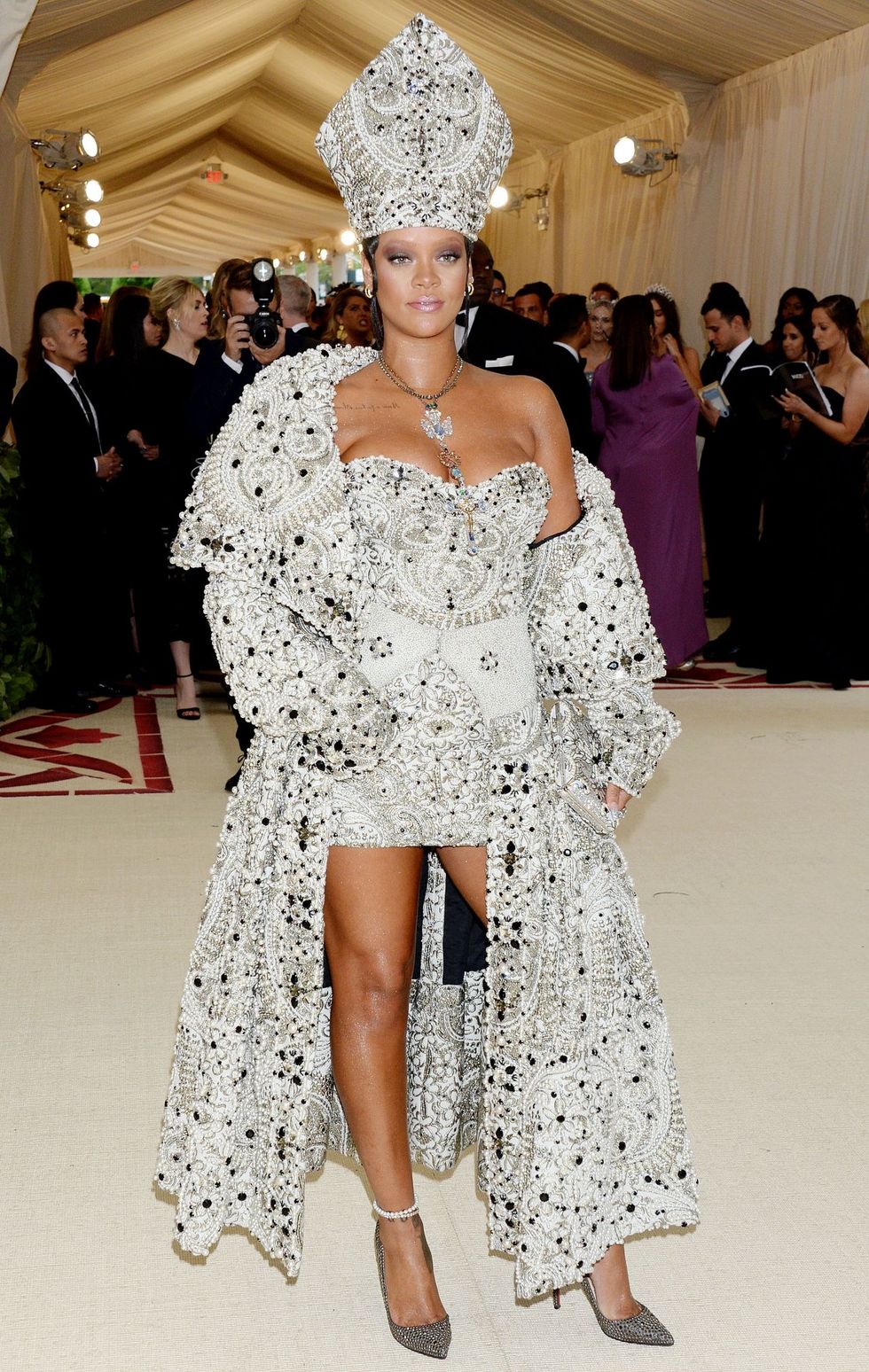 3. Jared Leto, Lana Del Rey, and Alessandro Michele in Gucci

4. Nick Jonas in Dolce & Gabbana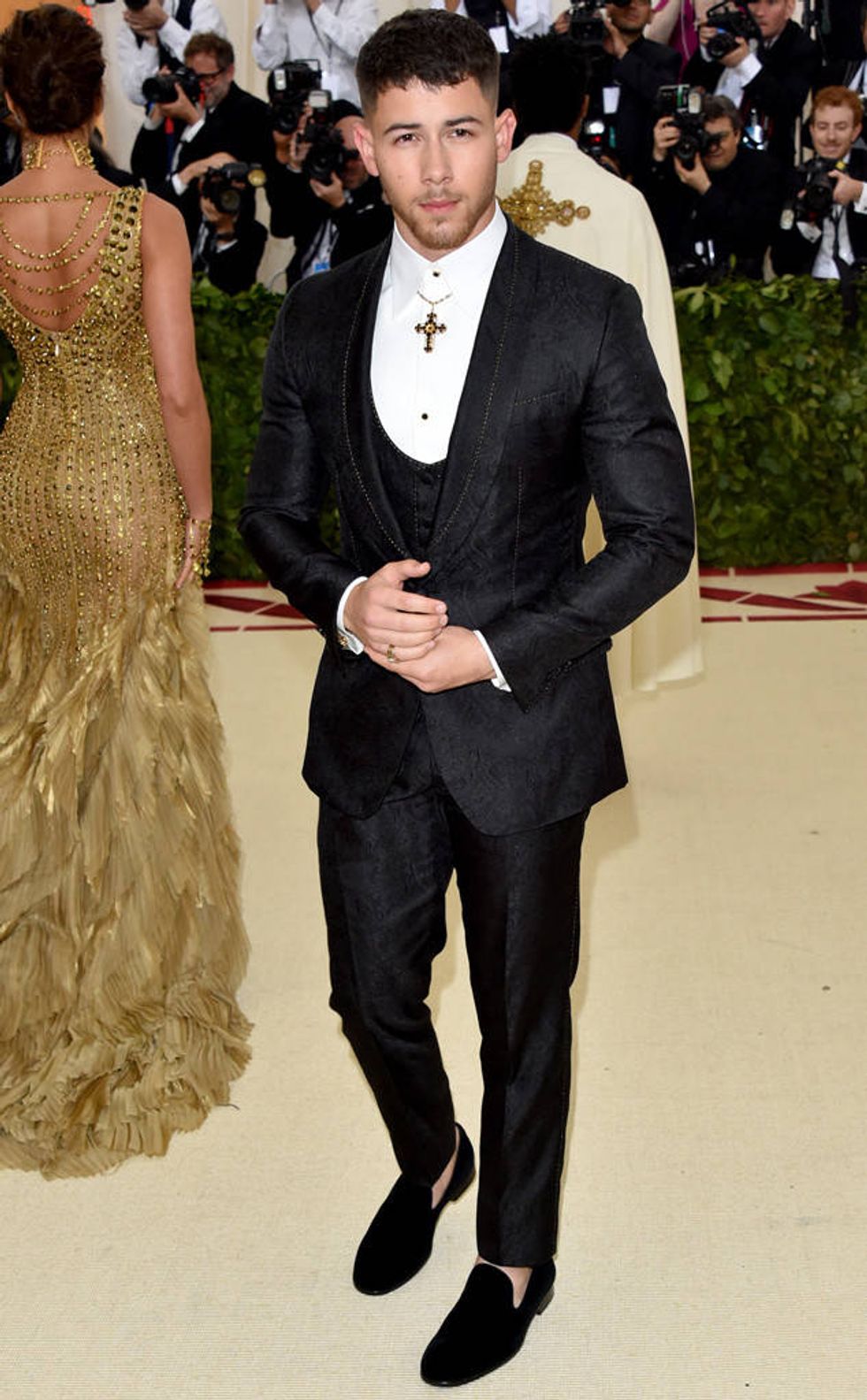 5. Jasmine Sanders in H&M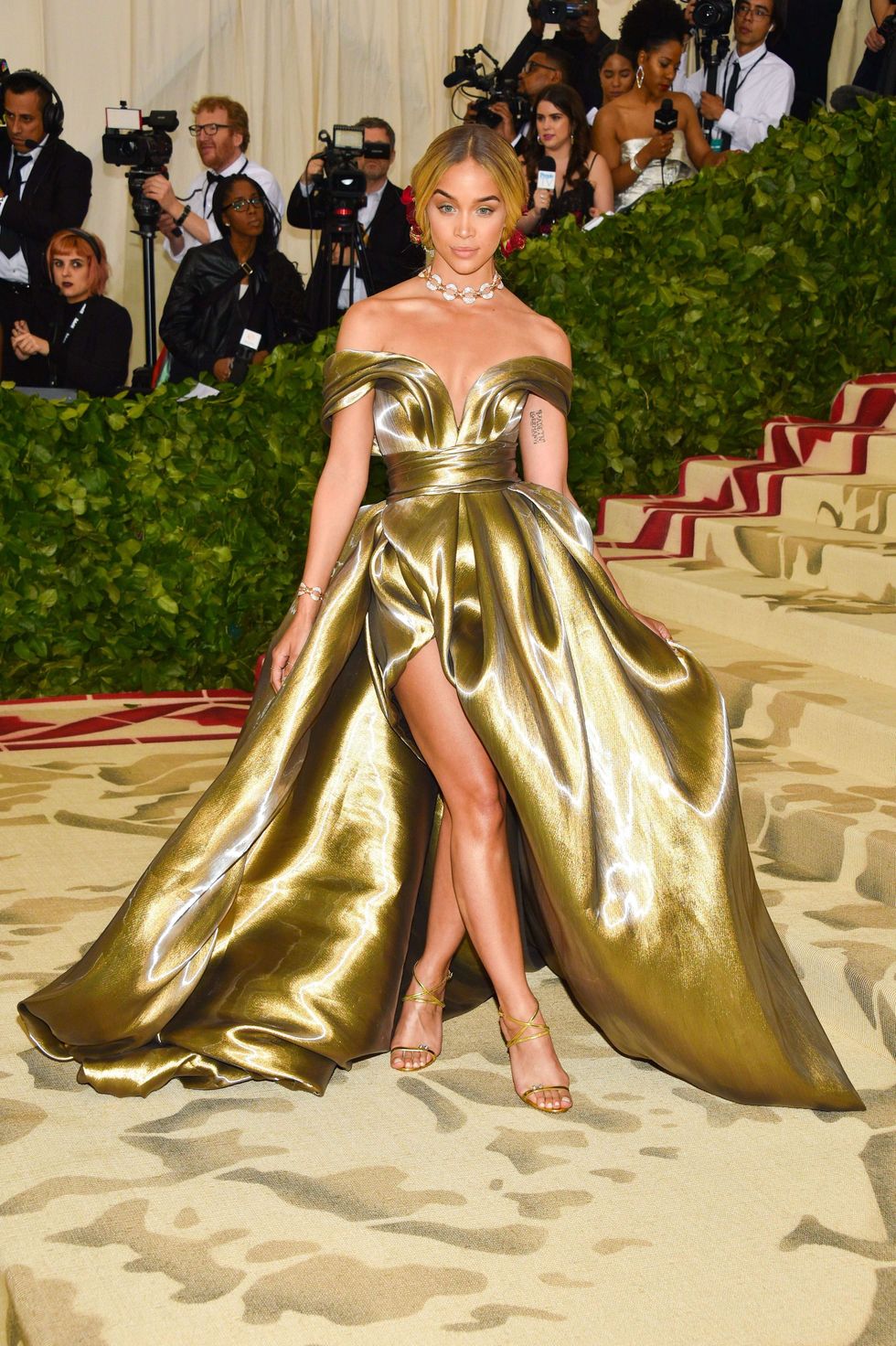 6. Zendaya in Versace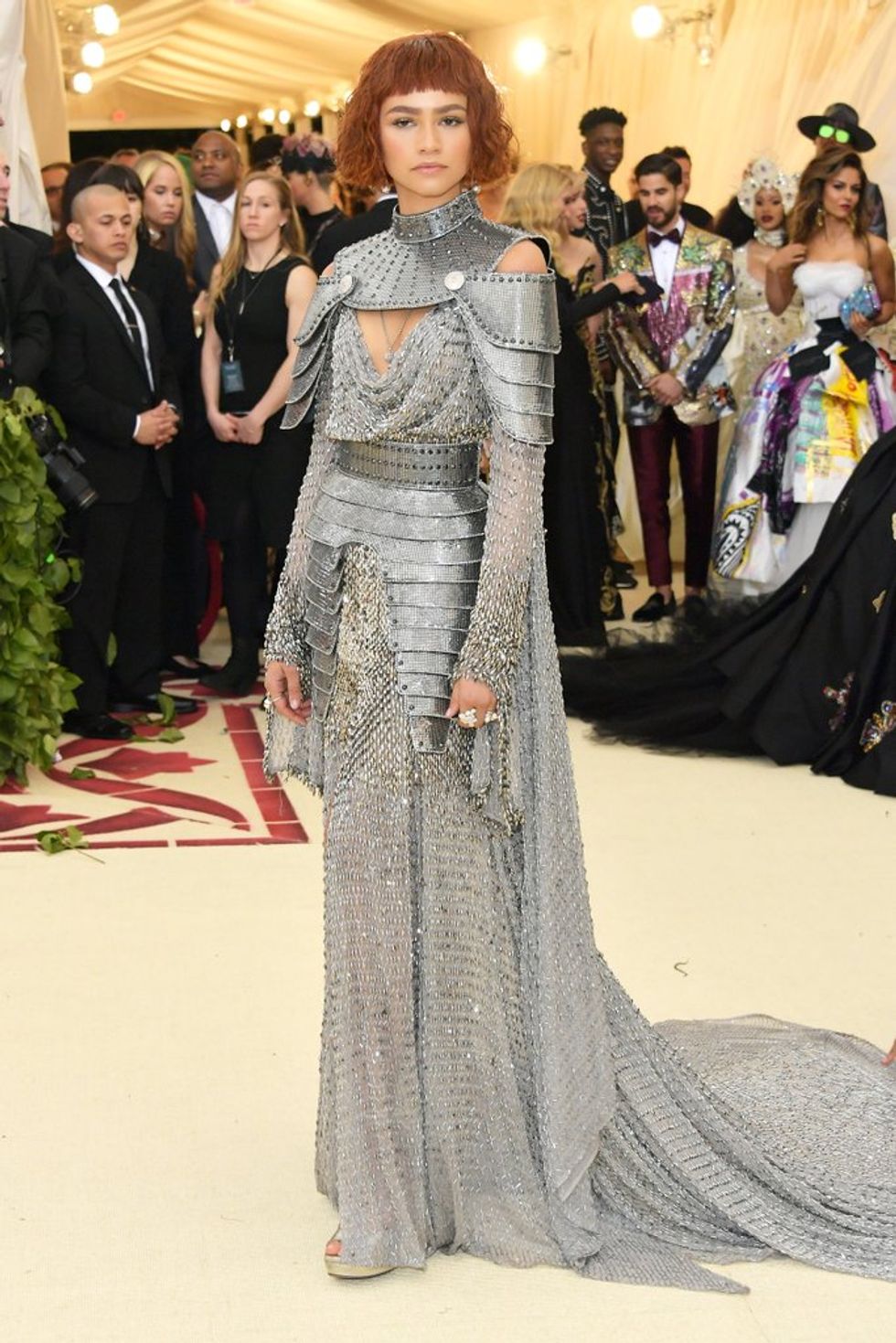 7. Donald Glover in Gucci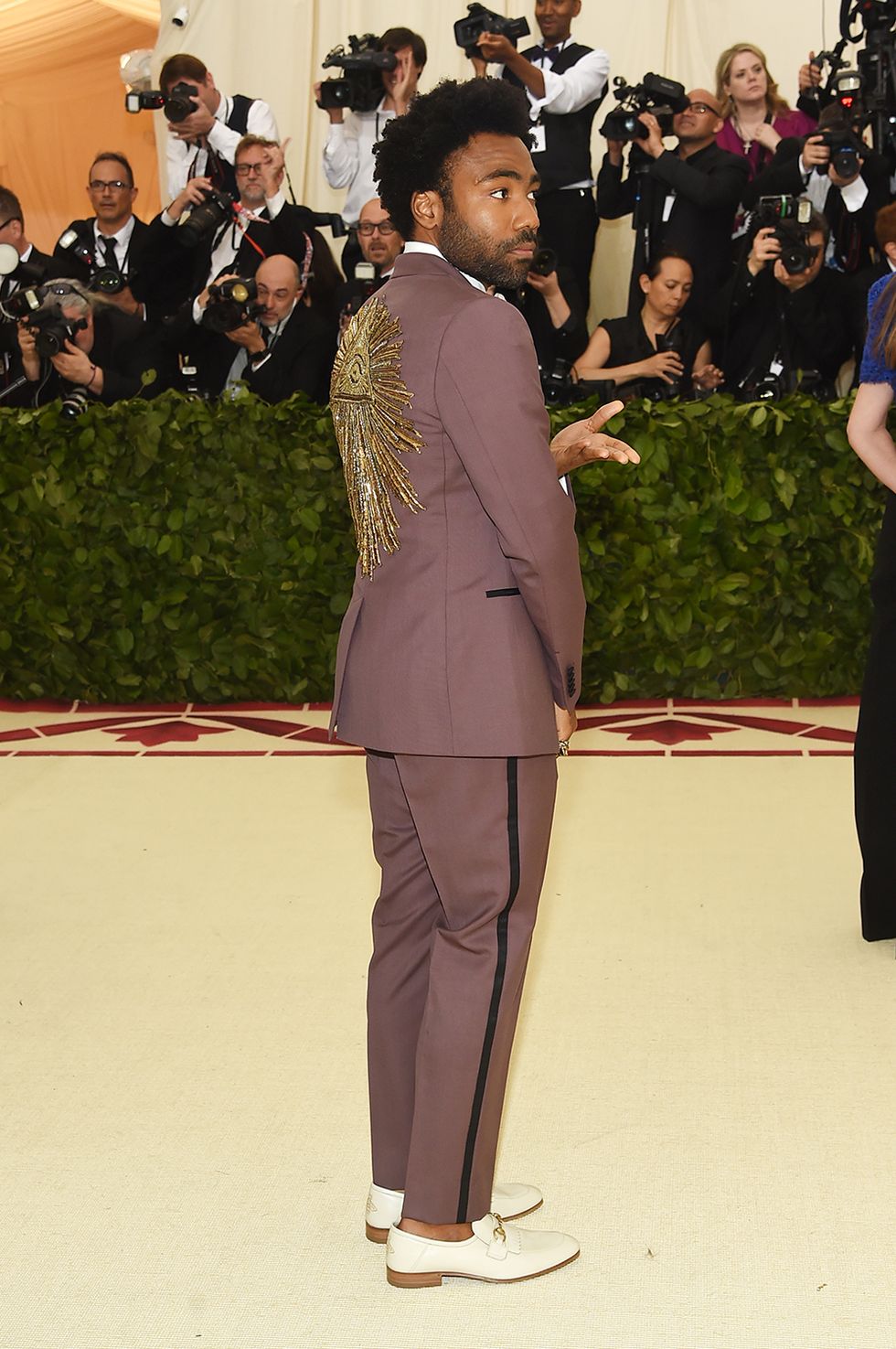 8. Jennifer Lopez in Balmain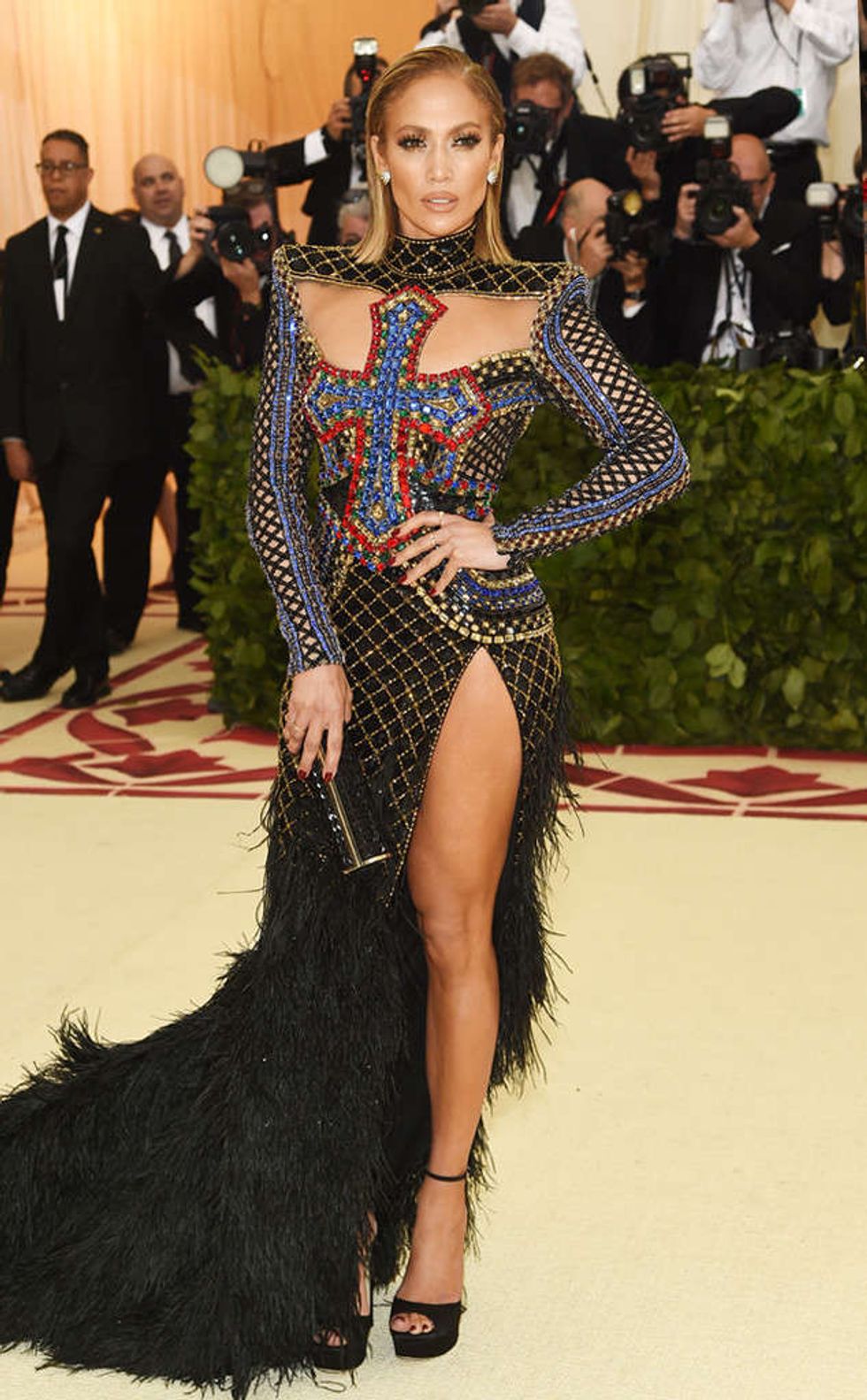 9. Priyanka Chopra in Ralph Lauren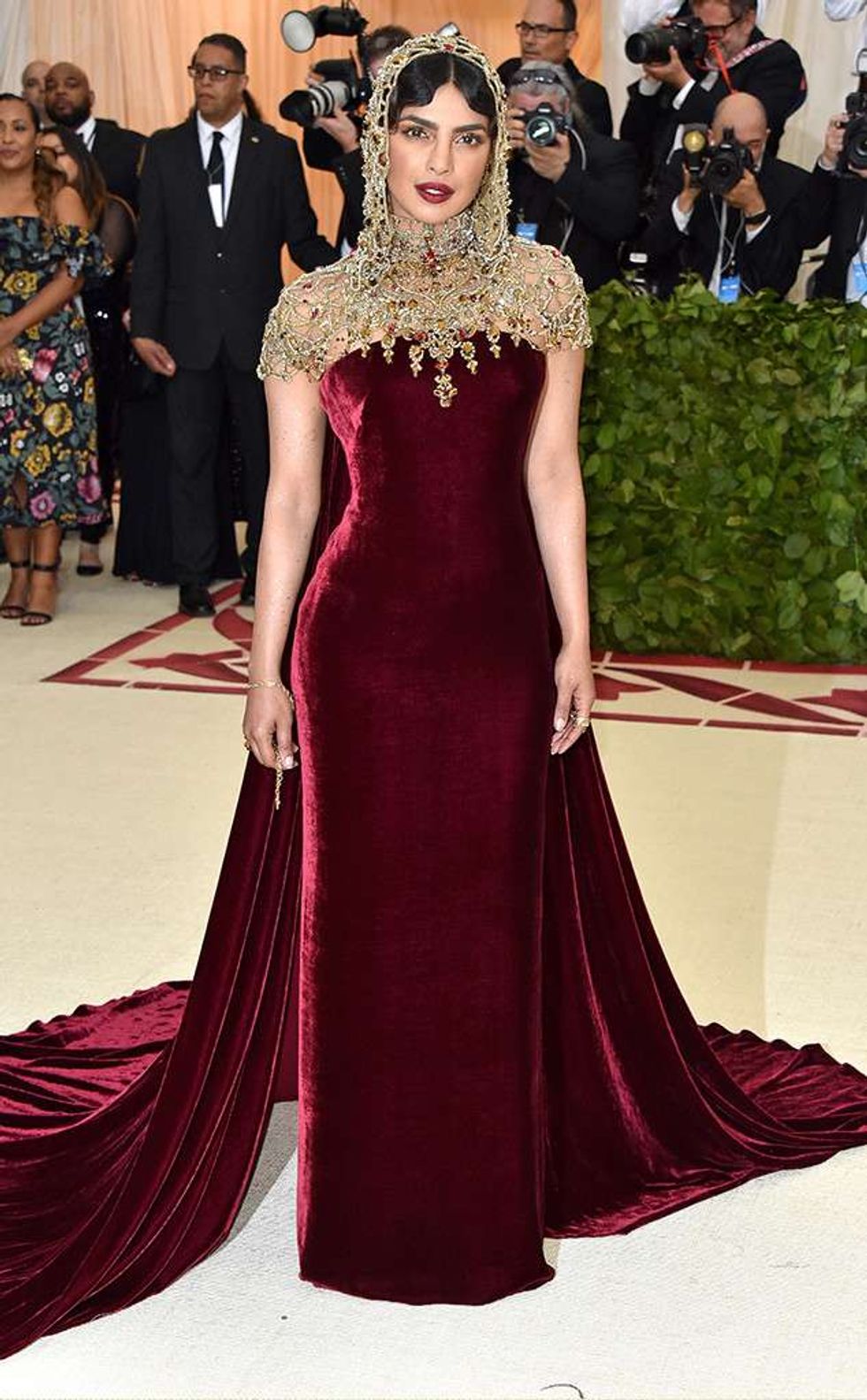 10. Chadwick Boseman in Versace


11. Rosie Huntington-Whiteley in Ralph Lauren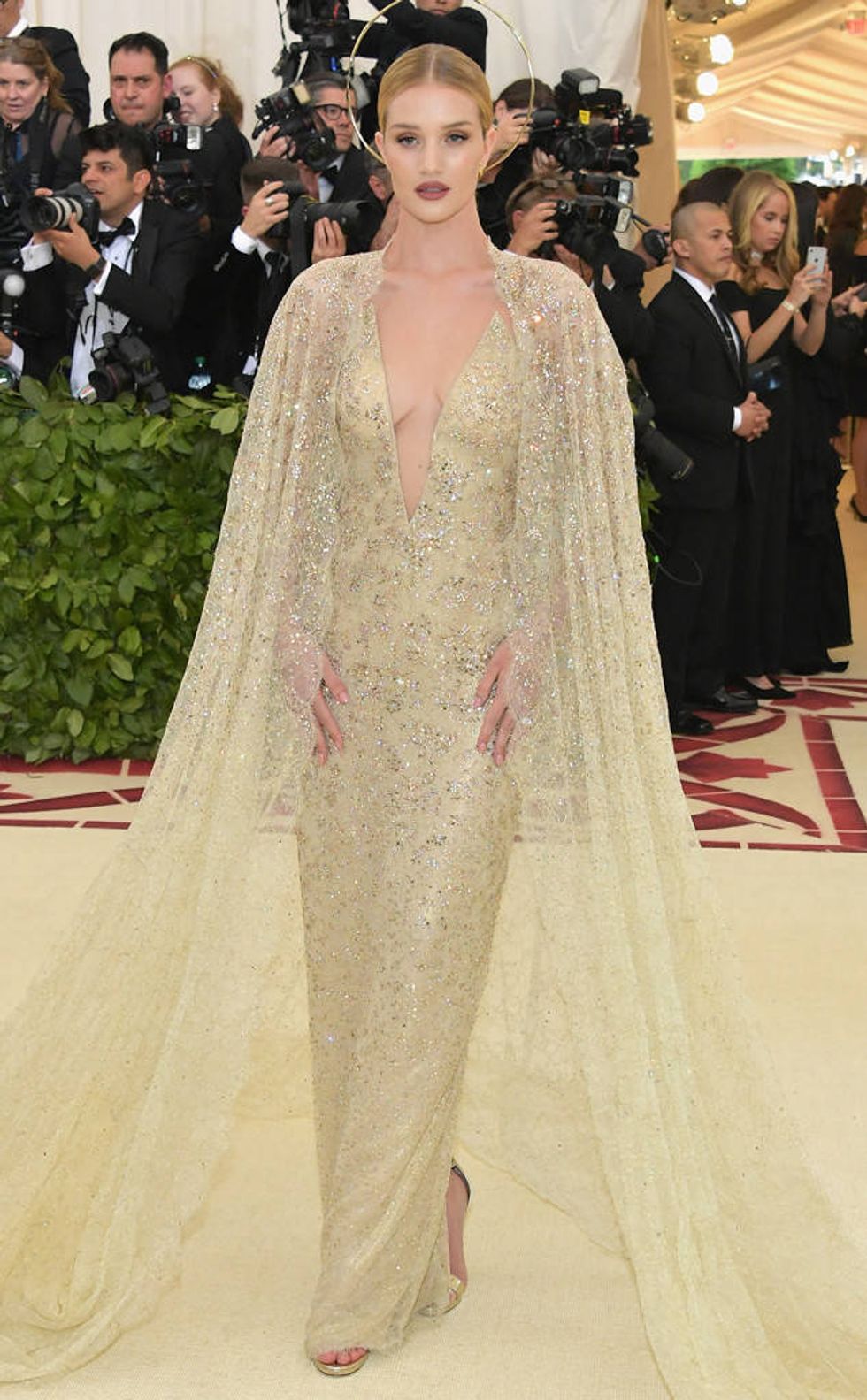 12. SZA in Versace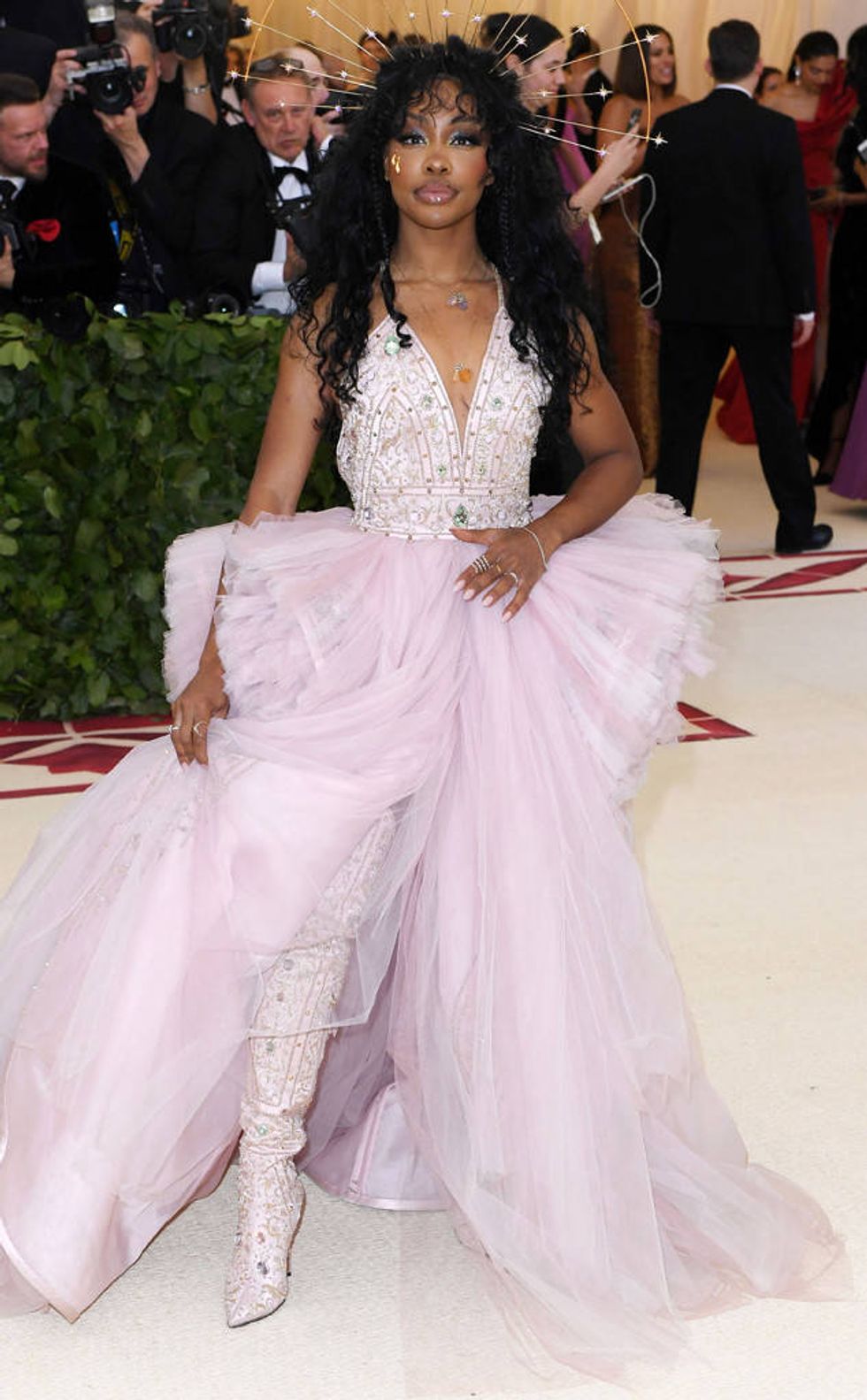 13. Donatella Versace in Versace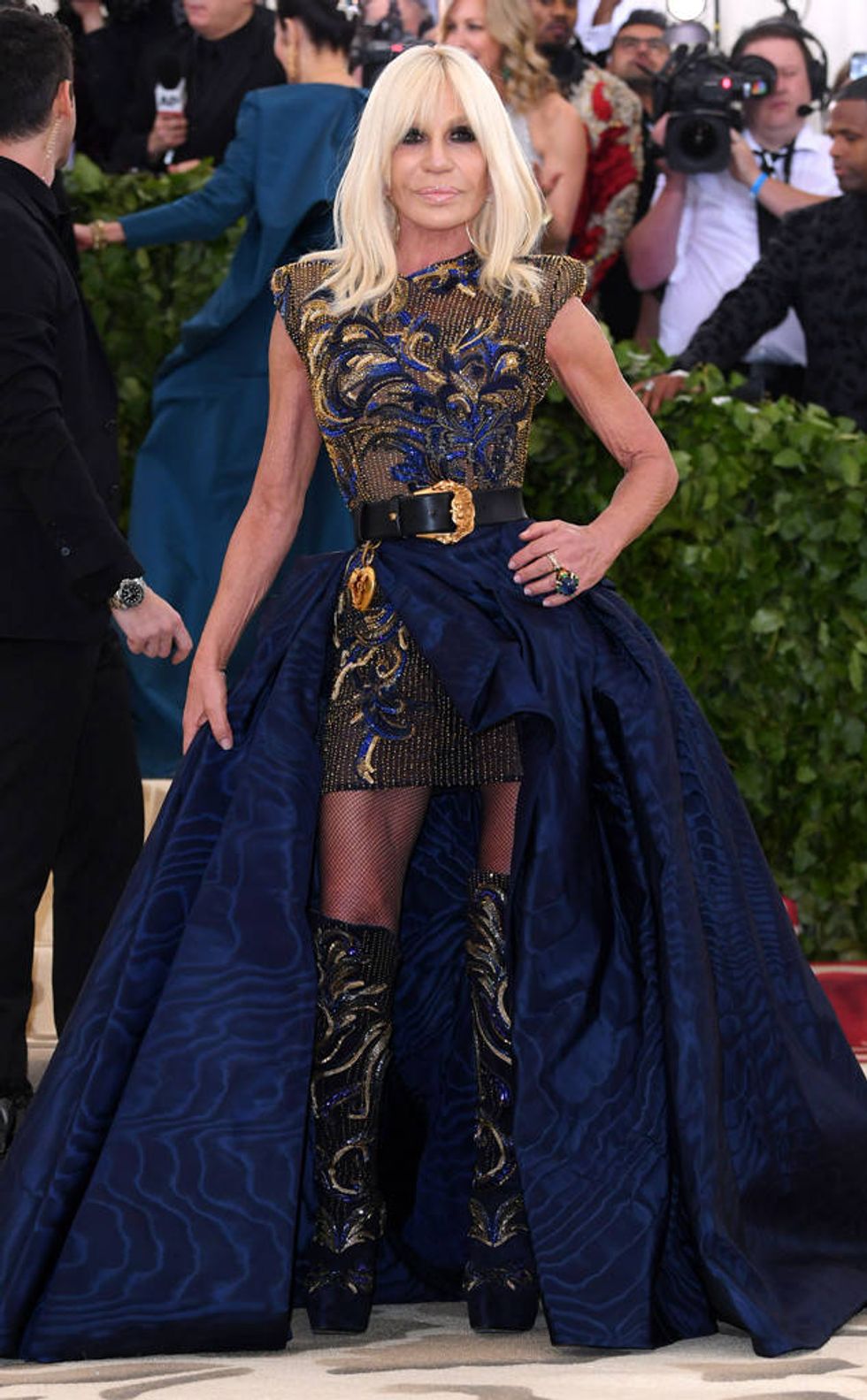 14. Miley Cyrus in Stella McCartney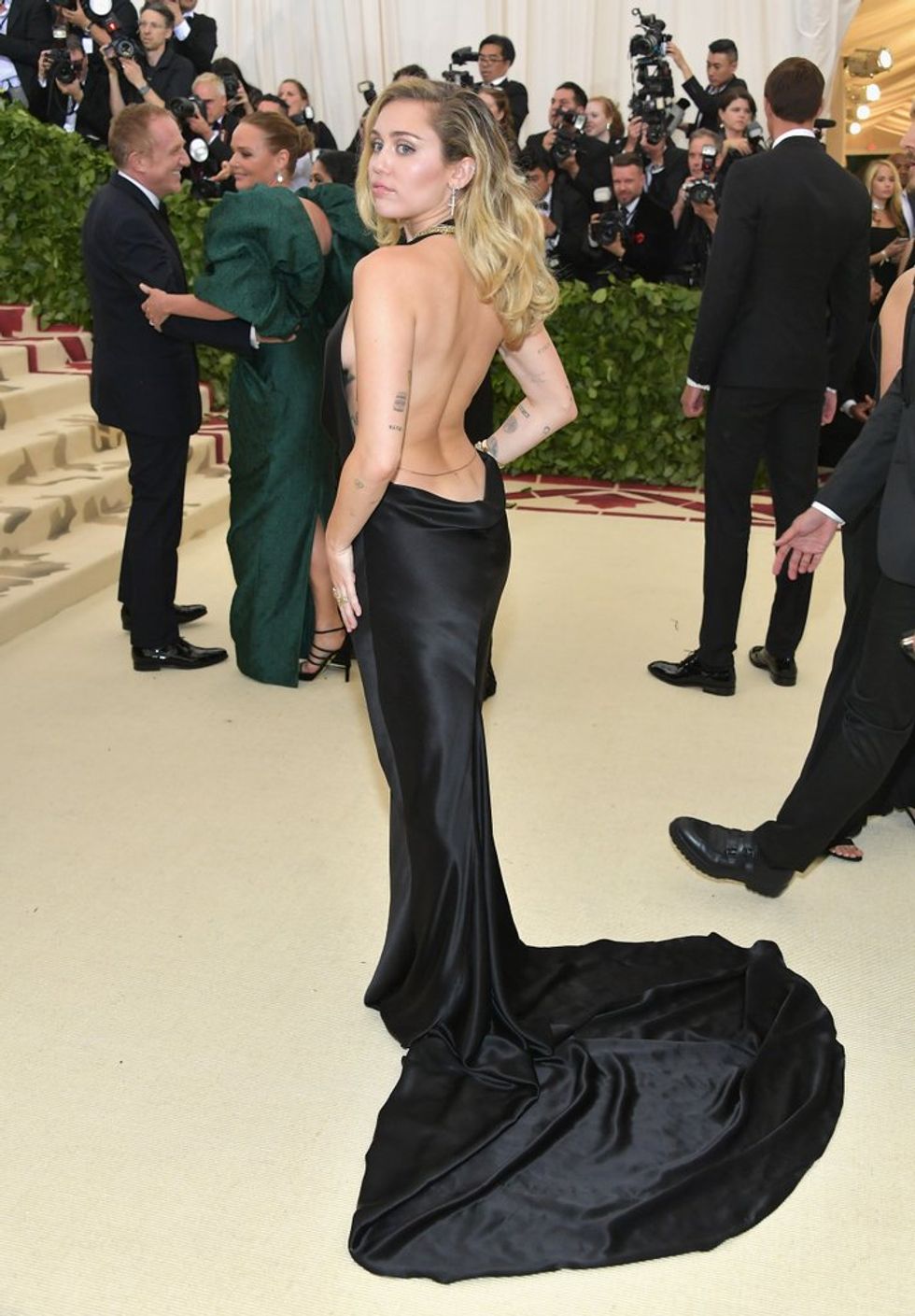 15. Bella Hadid in Gareth Pugh x Chrome Hearts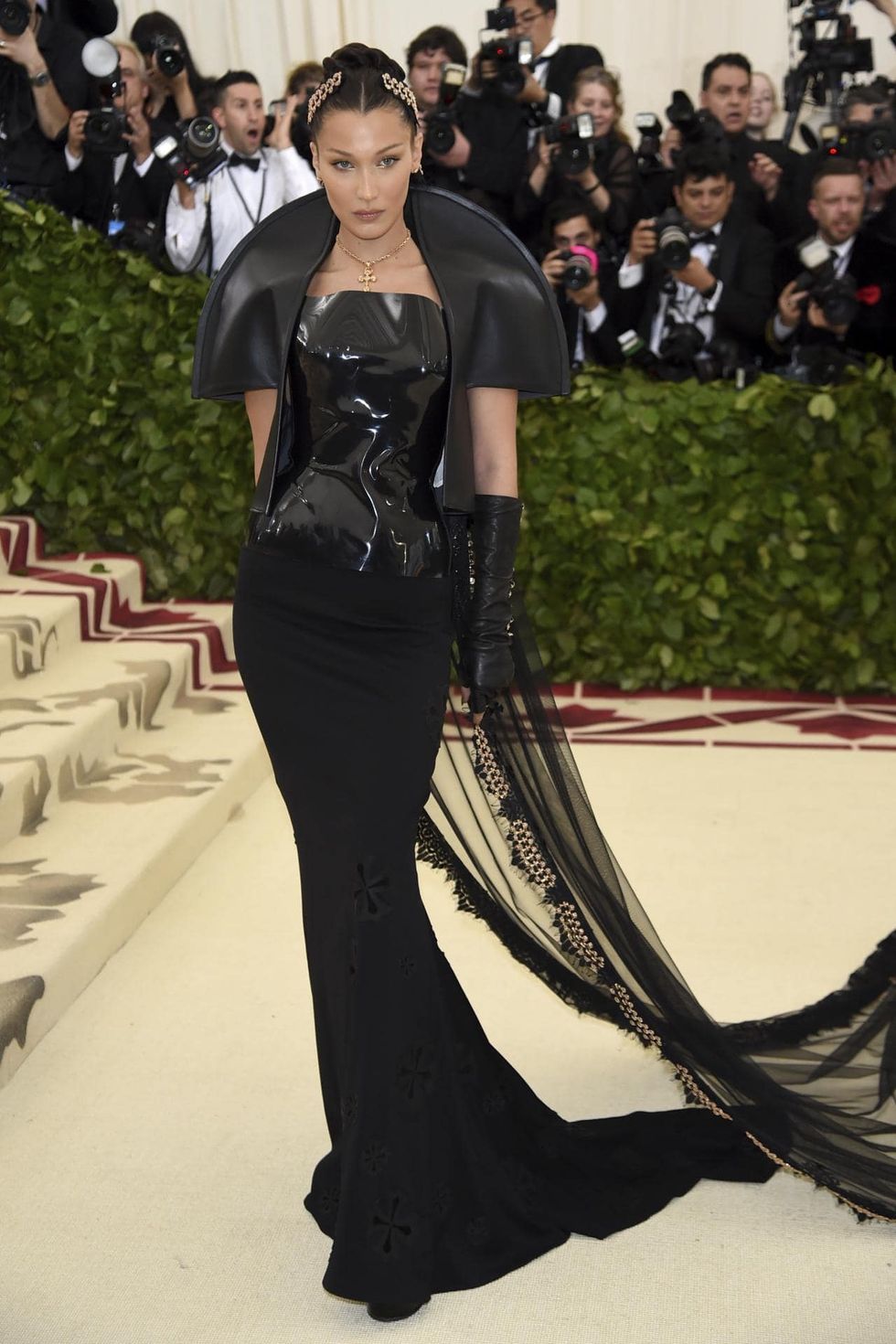 16. Emilia Clarke in Dolce & Gabbana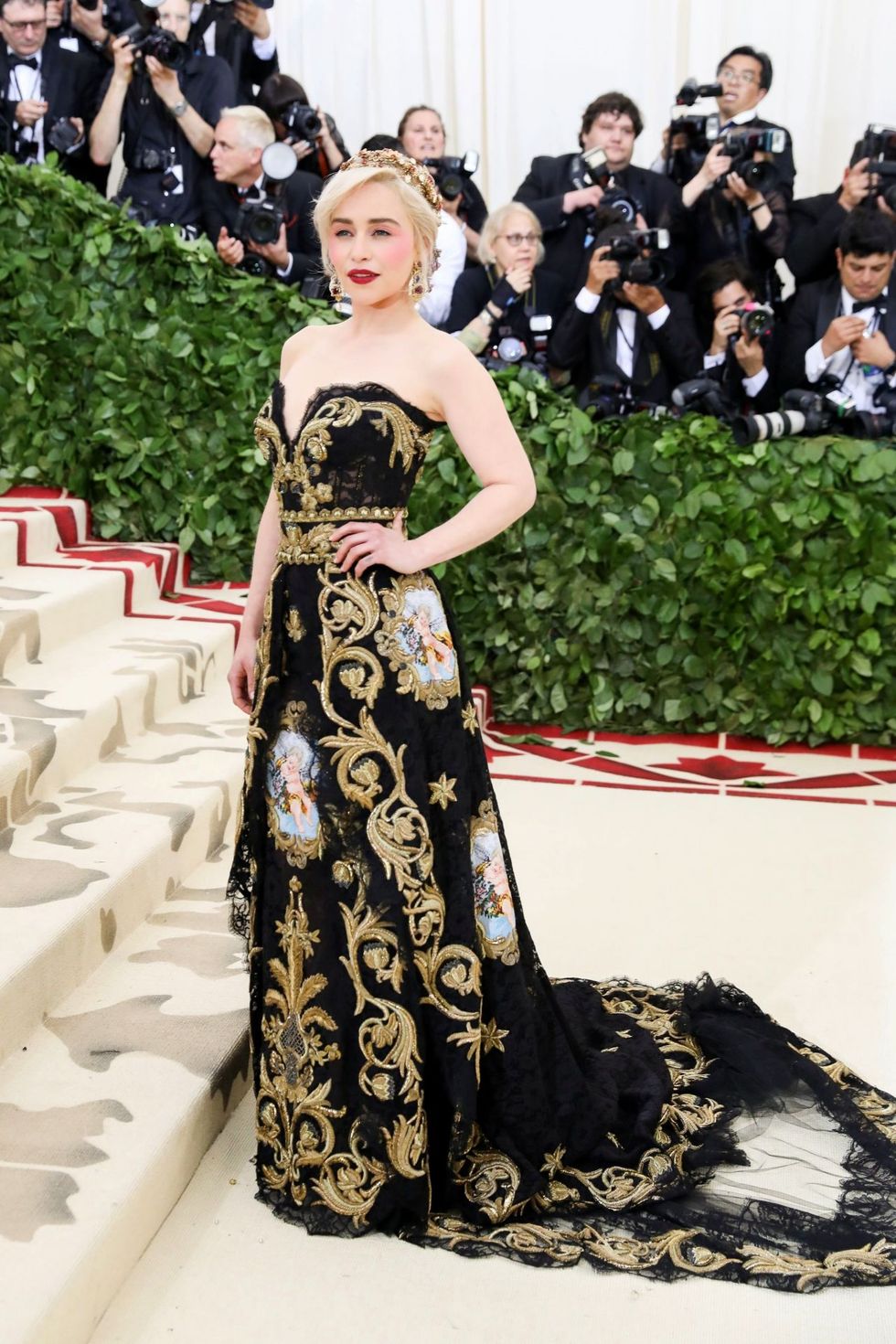 17. Kim Kardashian West in Versace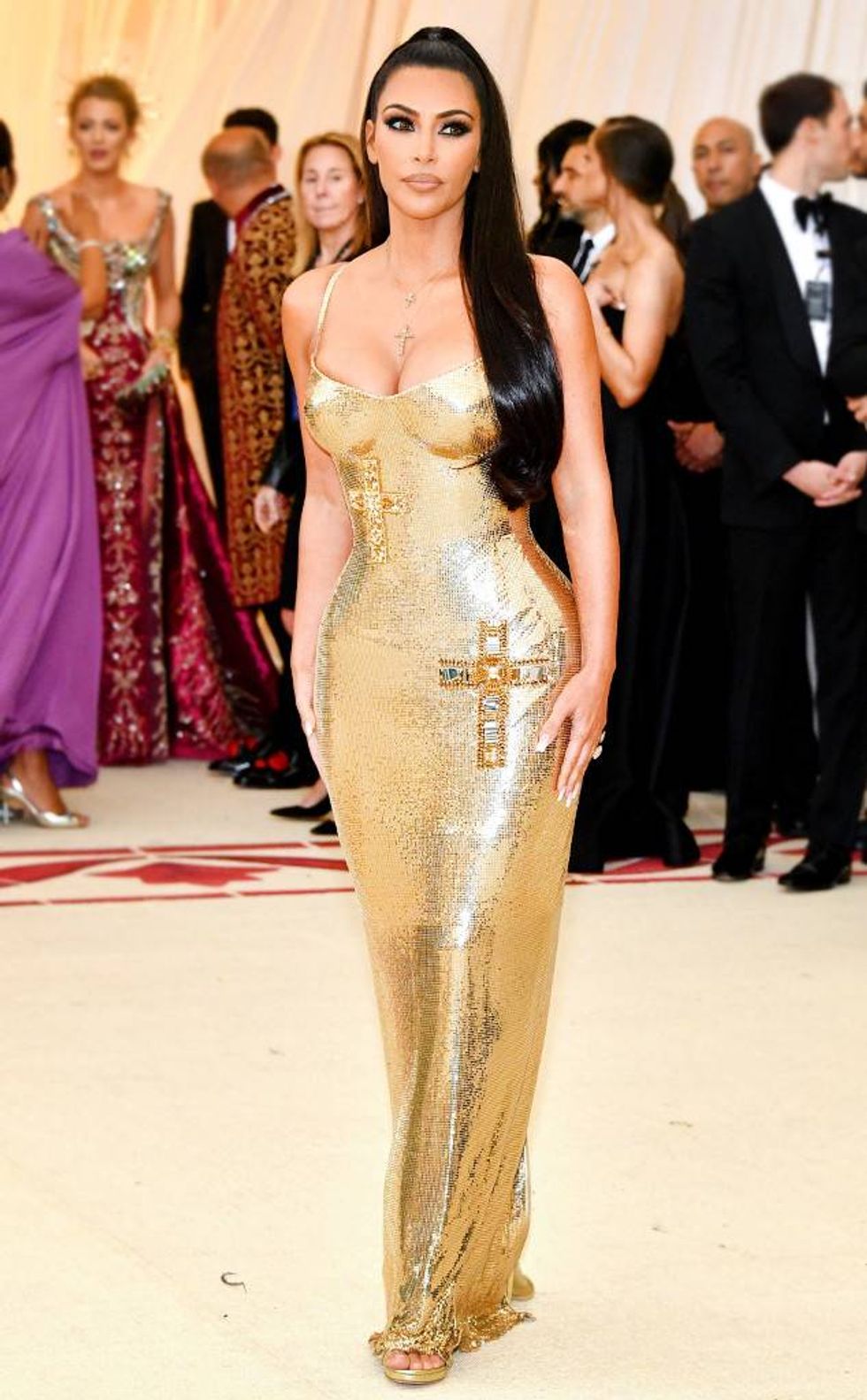 18. Darren Criss in Dolce & Gabbana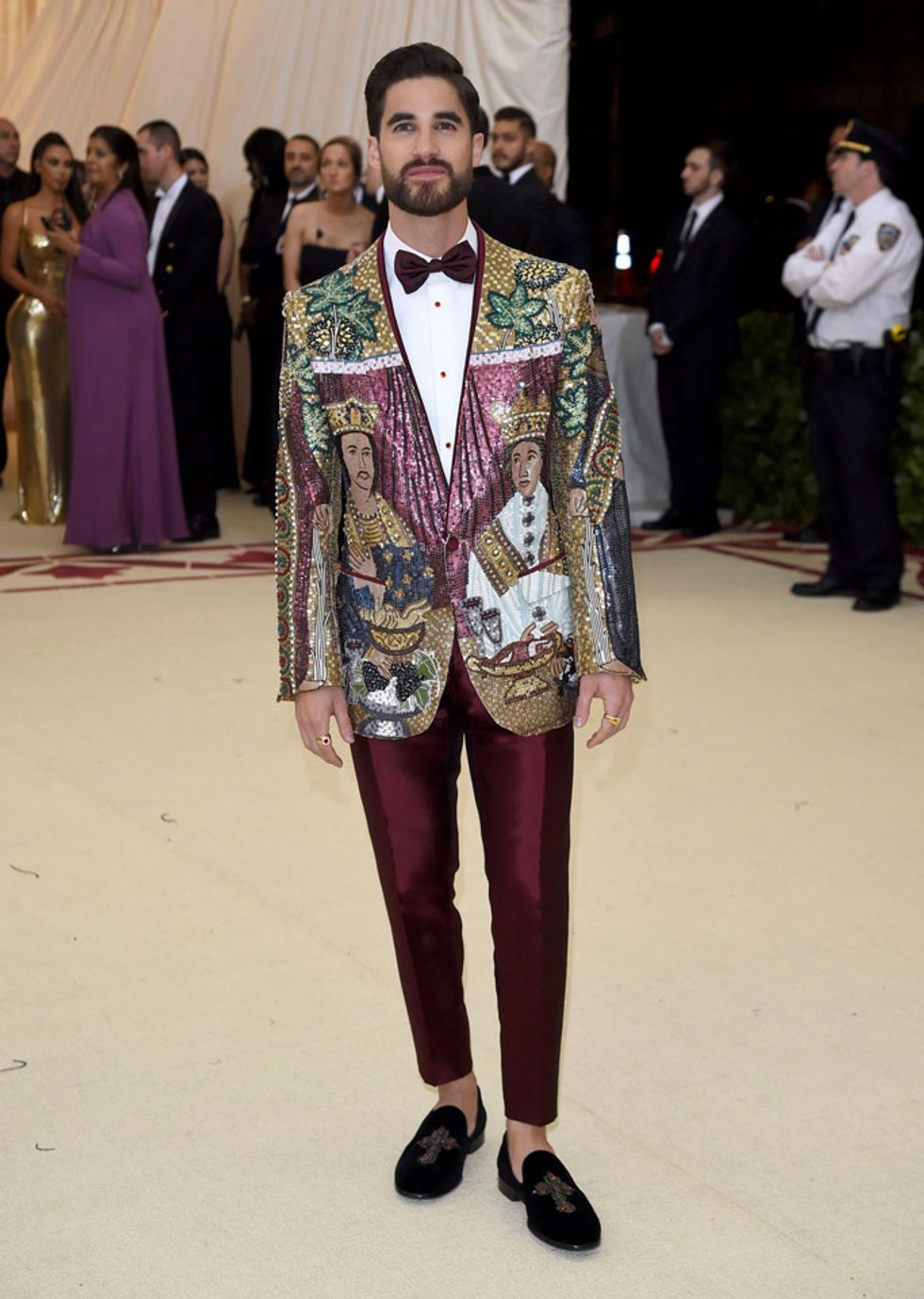 19. Solange Knowles in Iris van Herpen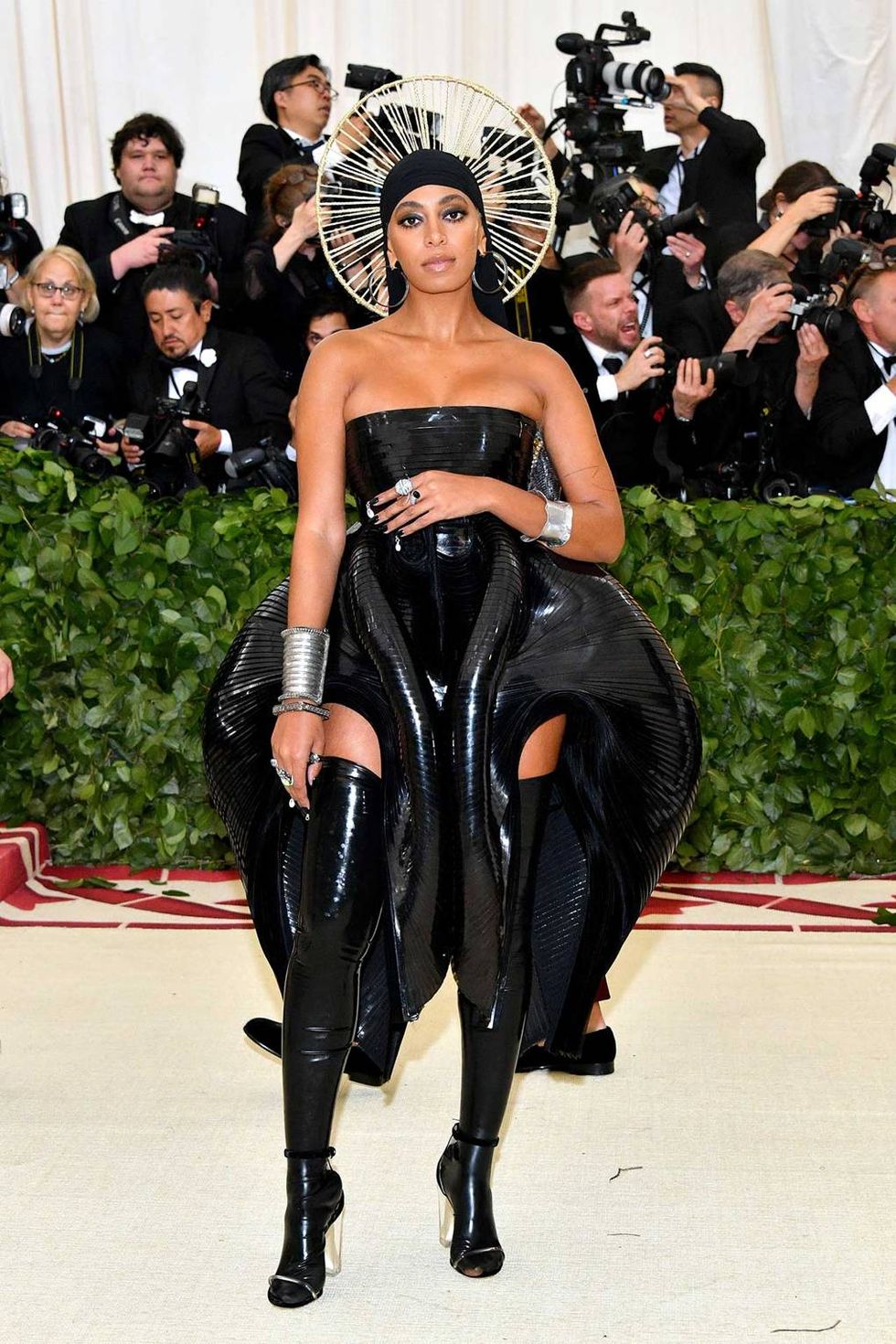 20. Ariana Grande in Vera Wang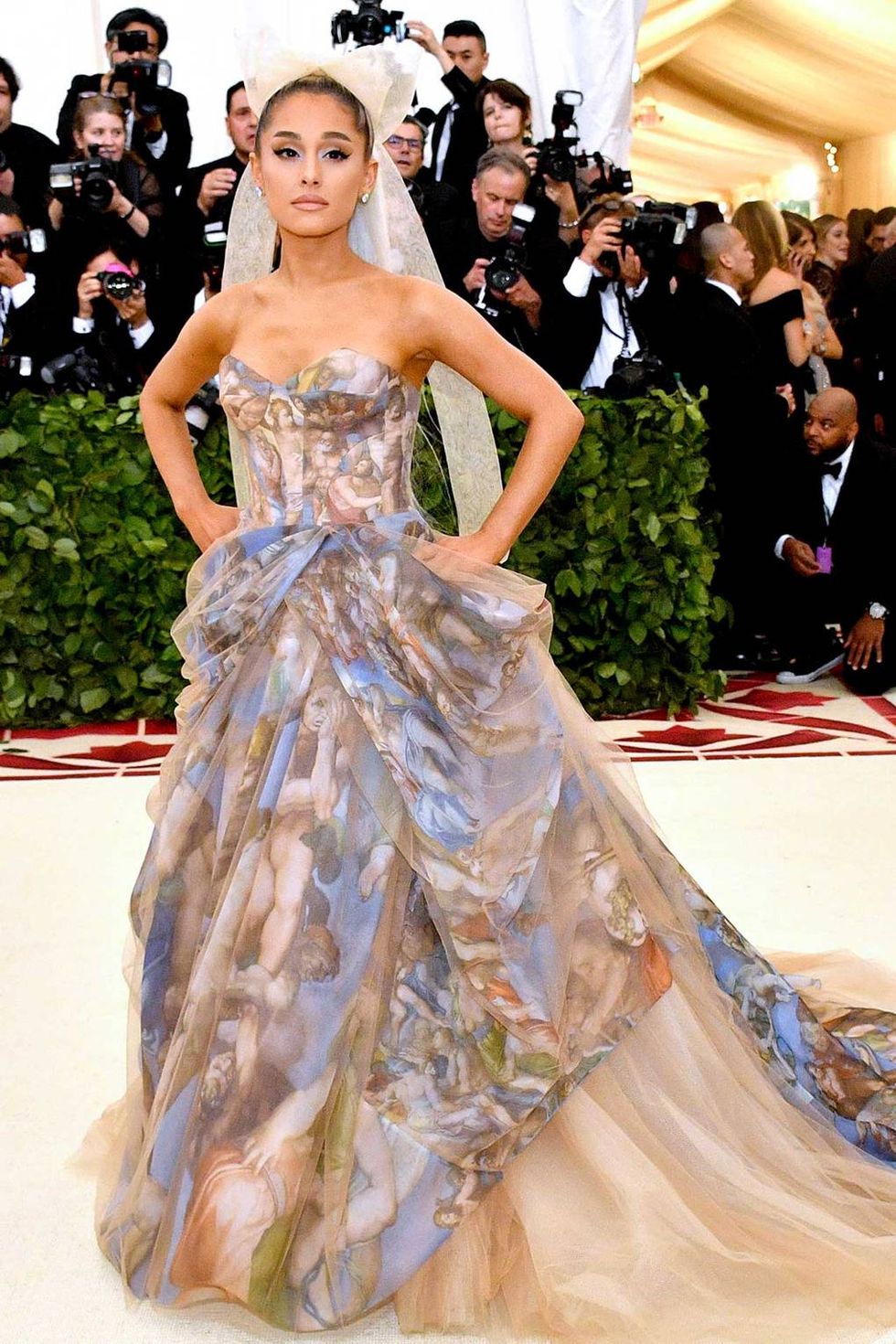 21. Nicki Minaj in Oscar de la Renta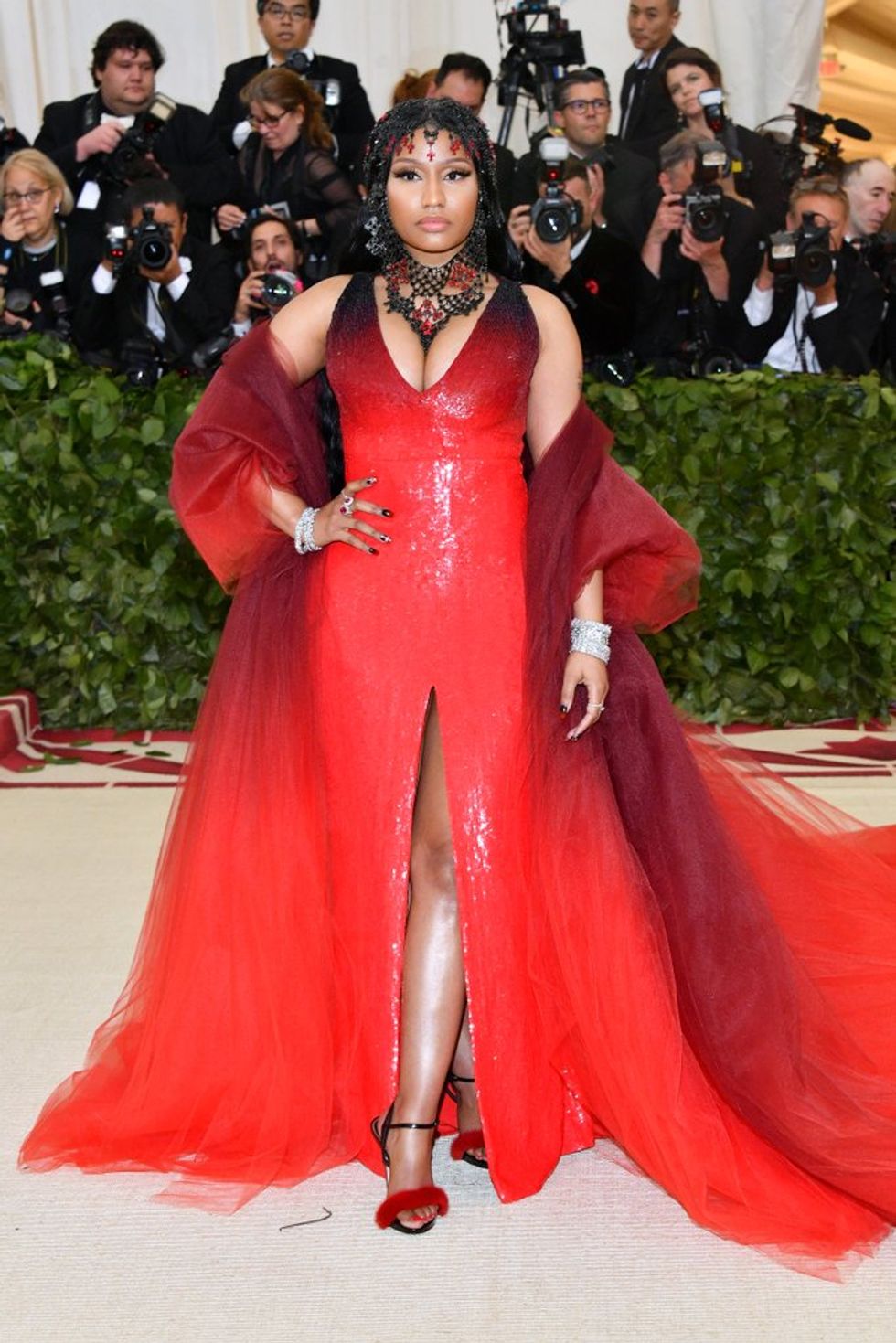 22. Troye Sivan in Valentino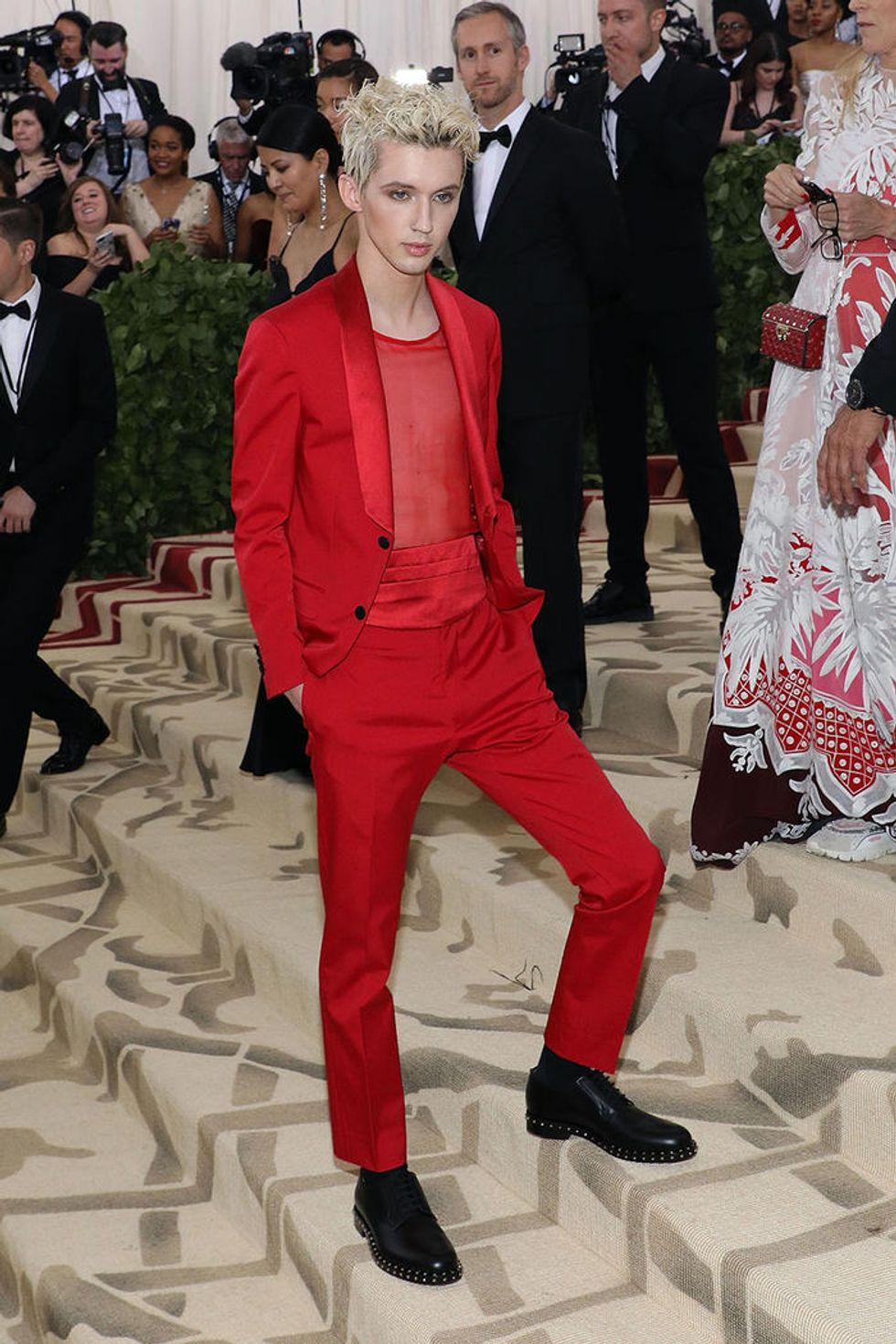 23. Cardi B in Moschino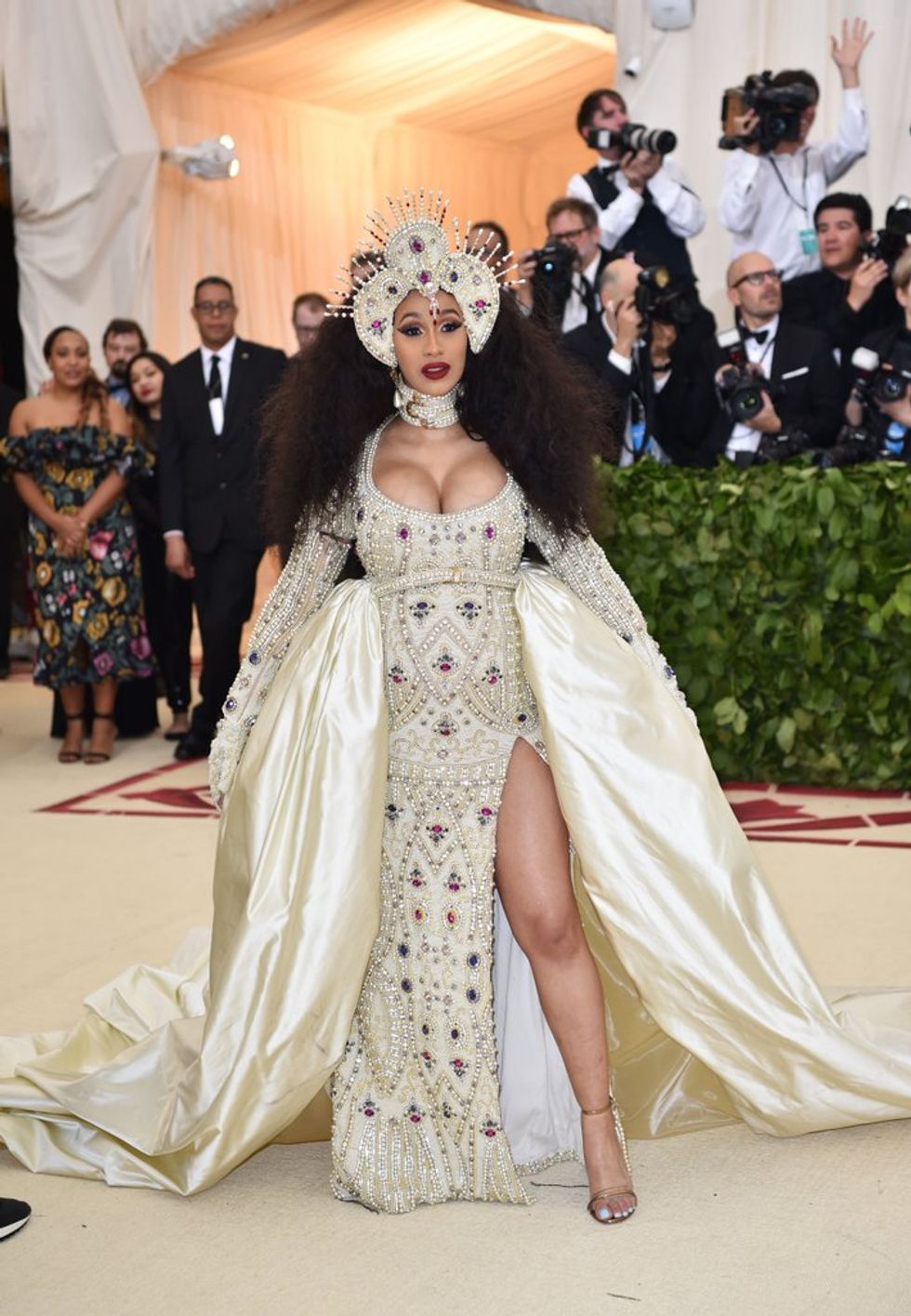 24. Sarah Jessica Parker in Dolce & Gabbana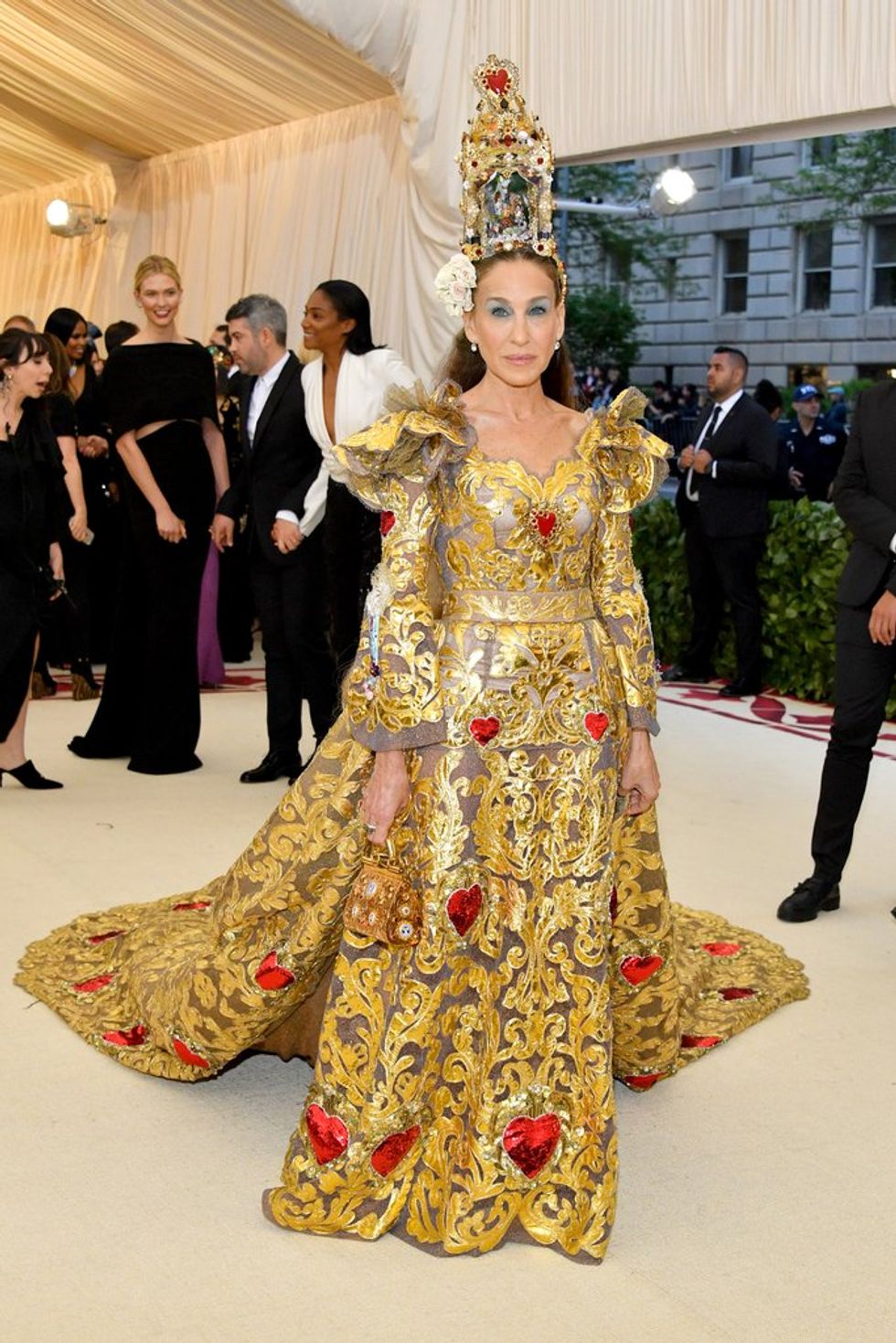 25. Michael B. Jordan in Off-White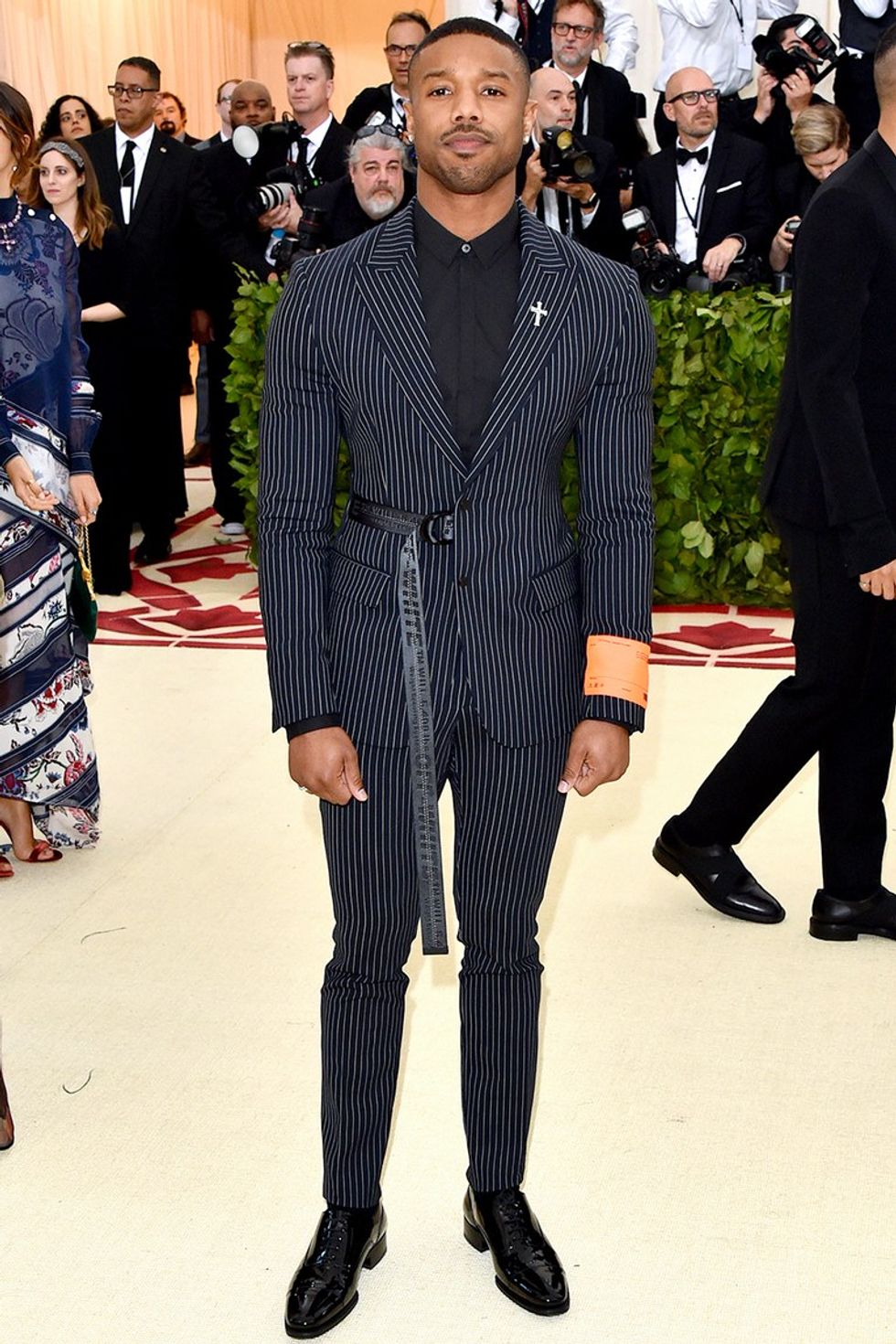 26. Blake Lively in Versace