We've officially reached the month cluttered with fresh starts and overly-enthusiastic resolutions. Before we completely put 2019 in the rearview, let's maybe consider using some of the high points of the year as a catalyst for new goals!
I gathered together most of the 2019 movies, both from theaters and Netflix, that I saw this year and gave two recommendations of young adult books that everyone should definitely check out because they rock!!
"Booksmart"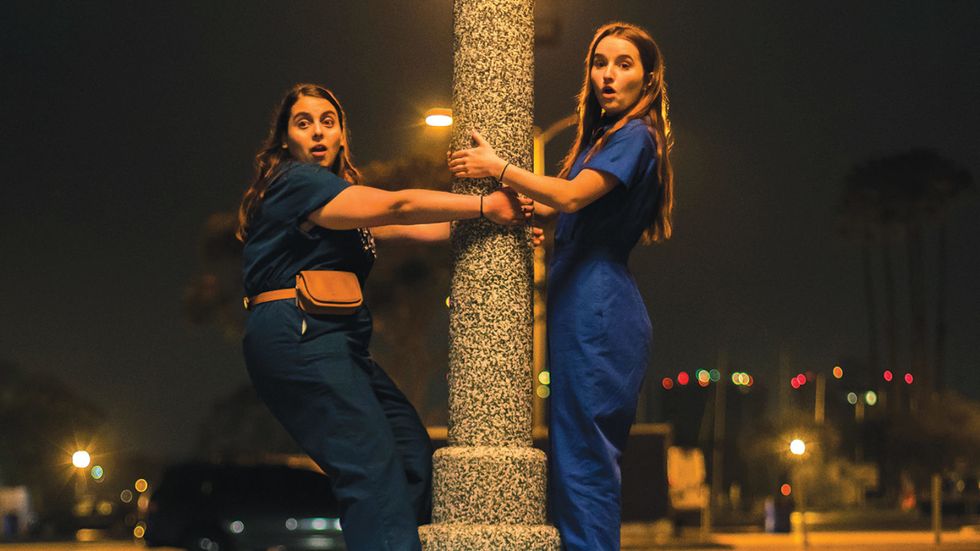 Probably one of the funniest movies I've ever seen, "Booksmart" was a must-see for me from the first trailer and is a unique addition to the coming-of-age genre about two high-achieving best friends living it up on their last day of high school.
Recommendations: "We Regret to Inform You" by Ariel Kaplan- This is a super witty story about a high-achieving senior in high school who thinks that someone sabotaged her college applications when she doesn't even get into her safety schools, so she gets to the bottom of it with the help of a cast of interesting characters.
"Rayne & Delilah's Midnite Matinee" by Jeff Zentner- There's really nothing else like this hilarious story of two best friends who host a horror movie show on a public access channel and have to grapple with issues of family, love, and their futures after high school.
"Knives Out"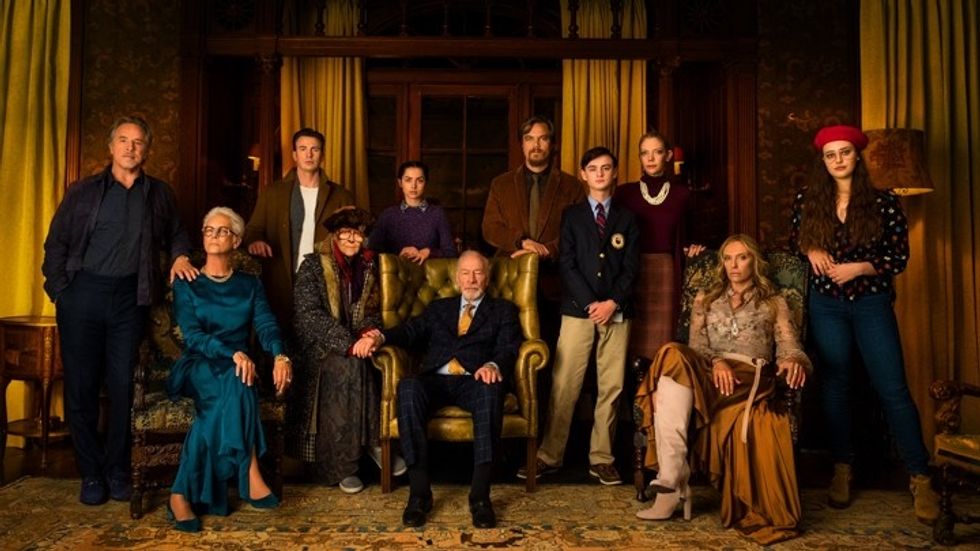 https://twitter.com/leonardmaltin/status/1205175577302327297/photo/1
I harassed my whole family into going to see "Knives Out," and I don't regret it for one second, not just because I got to watched my forever celebrity crush, Chris Evans. When the patriarch of the family mysteriously dies after his birthday, a renowned private detective is hired to grapple with the case and the ensemble of characters, who each had something to gain from the major death.
Recommendations: "One of Us is Lying" by Karen M. McManus- A group of high schoolers from different walks of life are forced together in one classroom and when one of them ends up dead, fingers are pointed and accusations are flying. The sequel is coming out soon too.
"In the Hall with the Knife" by Diana Peterfreund: With each main character modeled after an infamous Clue character, this twisty tale has you going from perspective to perspective as you try to figure out who killed the dean of their boarding school during a natural disaster.
"Five Feet Apart"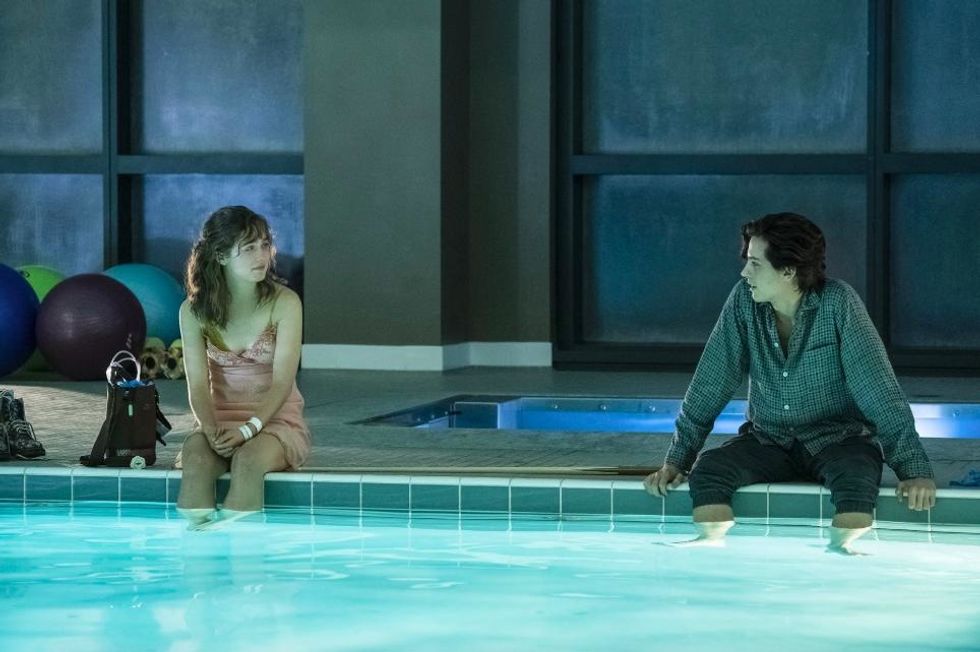 https://twitter.com/BritandCo/status/1108768458265841664/photo/1
Don't ever try watching this movie on a plane or any public place, because it's hard to hold back the waterworks. "Five Feet Apart" is the story of two Cystic Fibrosis patients who develop a budding romance against the tough restrictions of their disease and no contact. It also is a book too!
Recommendations: "Side Effects May Vary" by Julie Murphy- this heartfelt and humorous story chronicles the aftermath of a teen cancer patient once her disease is gone and how it affects her relationships with those around her.
"Love and First Sight" by Josh Sundquist- This tale makes me thankful for fully having 5 senses, because it's about a boy, blind from birth, going back to a normal school and eventually getting an experimental procedure that gives him sight but forces him to relearn how he understands the world around him. Throw in a developing relationship with a girl in his class who struggles with bullying due to her appearance, and you have a very sweet story indeed.
"Spiderman: Far From Home"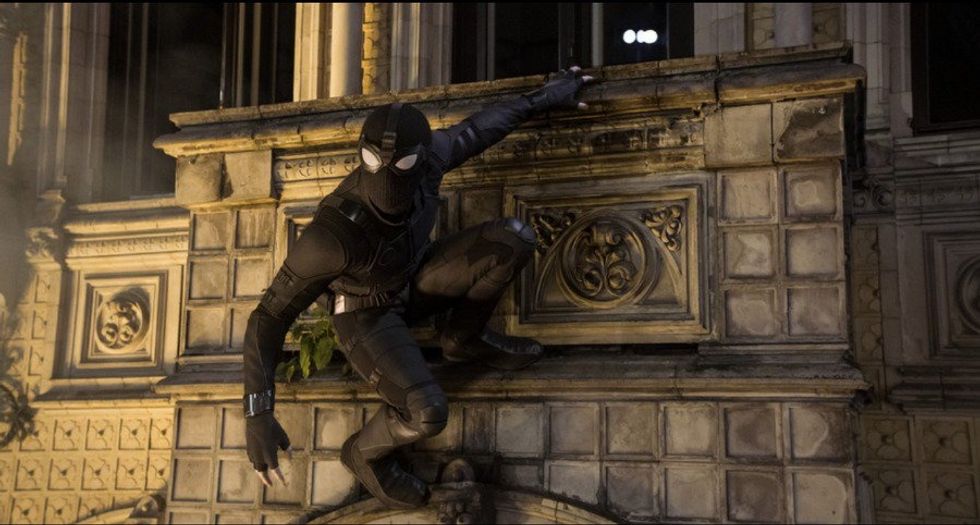 https://twitter.com/ErikDavis/status/1125512645442826240/photo/1
I've gone to see both Marvel Spiderman movies for past birthdays, and this last one didn't disappoint. "Spiderman: Far From Home" takes our friendly neighborhood Spiderman and all his web-slinging heroics overseas, when Peter and gang go to Europe for a class trip, where he faces new evil and copes with the death of a loved one (I'm not going to say who... but I think you know who I'm talking about).
Recommendations: "You Owe Me a Murder" by Eileen Cook- This story takes all the adventure of traveling through London and adds in a thrilling murder during a study abroad trip with a group of teens.
"Love & Gelato" by Jenna Evans Welch: A Rom-Com with an Italian backdrop that also deals with the loss of a loved one. Not to mention there will surely be mention of gelato at least once, of course.
"Rocketman"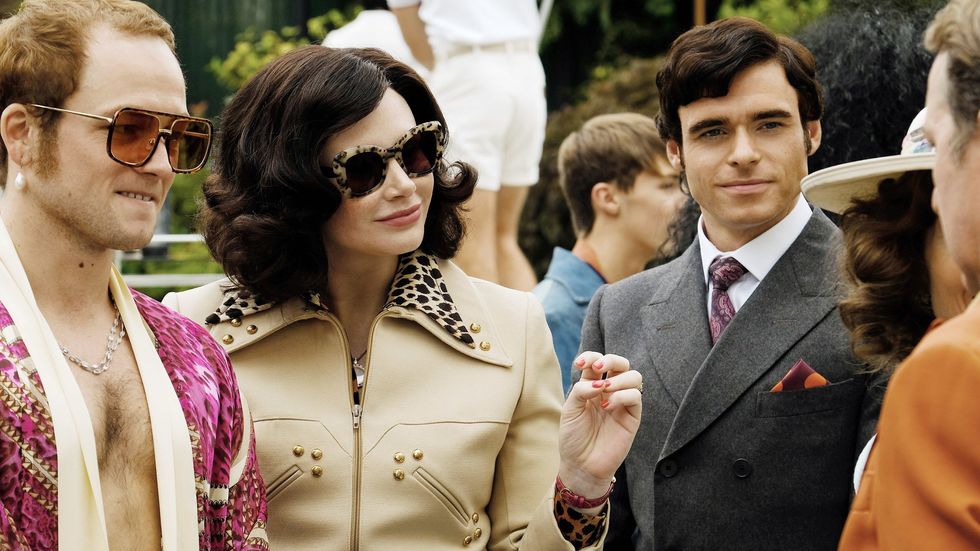 https://twitter.com/TroikaTalent/status/1204052434286456833/photo/1
Rocketman has you dancing from start to finish and makes even the coldest hearts fans of this daring singer. It chronicles the life of Elton John from childhood up until the pressures of stardom gets to him. Spoiler alert: He's still standing though. P.S. If you don't get that reference, we can't be friends.
Recommendations: "Permanent Record" by Mary H. K. Choi- Boy meets girl. Girl ends up being a popstar sensation. Boy gets swept up into her world and sees the struggles of the lifestyle of show business. The end.
"You'd Be Mine" by Erin Hahn: One of the best romances I've read in a while, this story is about two young country stars touring together and falling in love but of course, stardom comes with a price. Ugh, it's so adorable.
"Captain Marvel"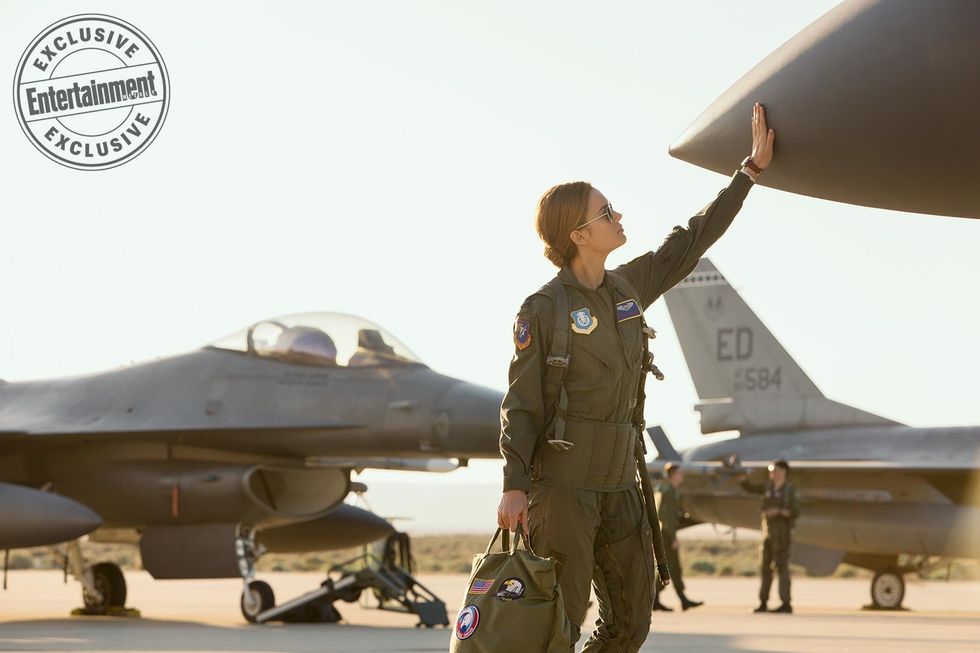 https://twitter.com/captainmarvel/status/1101206291106553856/photo/3
Girls everywhere rejoiced at the tale of this badass heroine in "Captain Marvel." Carol Danvers kicks alien booty and takes names in Marvel's first female-led superhero movie that makes everyone want to go higher, further, faster.
Recommendations: "The Babysitter's Coven" by Kate M. Williams- This great Halloween read introduces you to some ordinary girls who find out that they've been tasked to protect kids from evil and can do magic, no big deal.
"The Shadow & Bone Trilogy" by Leigh Bardugo- In this magical-filled series which will soon be coming to our Netflix screens, we meet a girl who discovers her immense powers and learns to fight the darkness in the world around her and even the people around her, along with a whole cast of firece and magical characters.
"Shazam"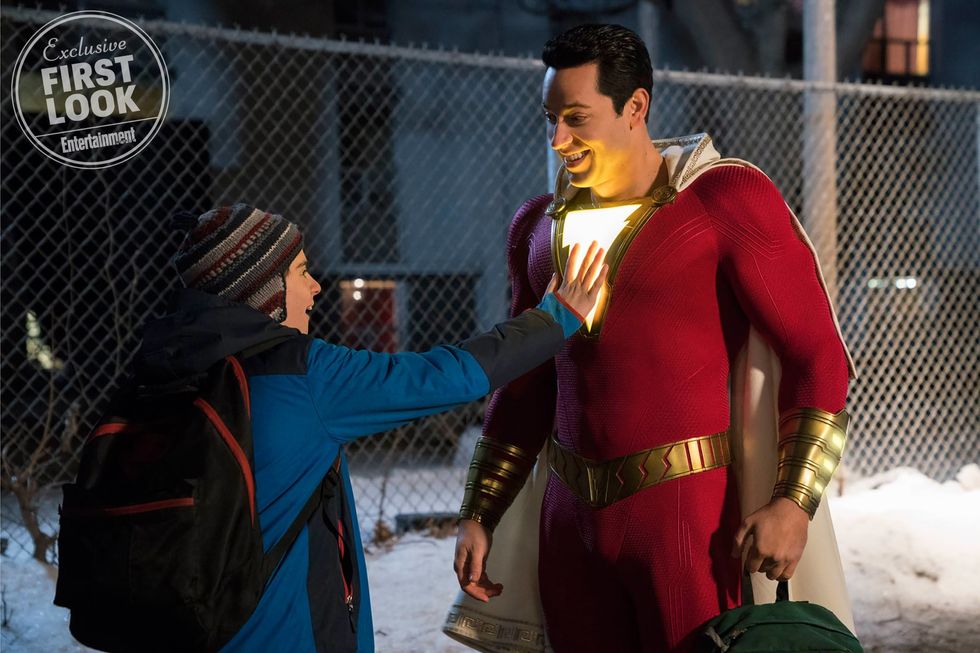 https://twitter.com/ManaByte/status/1018948234239094785/photo/1
"Shazam" puts a lighthearted spin on the superhero genre, with the tale of a fostered teen coming into enormous power with just the utterance of one word and then having to fight a big, bad villain.
Recommendations: "Renegades" series by Marissa Meyer- This trilogy is chalked full of superheroes with super unique powers and really interesting and complex storylines, plus there's a romance entwined in it all, so you know I'm on board.
"Arc of a Scythe" series by Neal Shusterman- Now these stories aren't exactly about superheroes, but they are about two teens chosen to become instruments of society that have to kill people to maintain order. That's a lot of responsibility for a couple of young people, plus some people are abusing their power, so maybe there are some heroics involved after all.
"Last Christmas"

https://twitter.com/lastchristmas/header_photo
This movie is sure to get George Michael/WHAM!'s greatest hits stuck in your head. "Last Christmas" is a refreshing holiday Rom-Com about completely opposite strangers meeting and falling in love, but there's a super, huge plot twist of the magical variety that goes along with the movie's namesake.
Recommendations: "The Wicked Deep" by Shea Ernshaw- This book really draws you in and captures your attention with the story of a haunting and devastating tradition in a seaside town and sweeping romance that also has a plot twist that you wouldn't expect.
"The Afterlife of Holly Chase" by Cynthia Hand- I obviously couldn't have a Christmas movie on this list without giving a Christmas suggestion which is this modern twist on A Christmas Carol about a teenage girl. It's not to disappoint.
"The Lion King"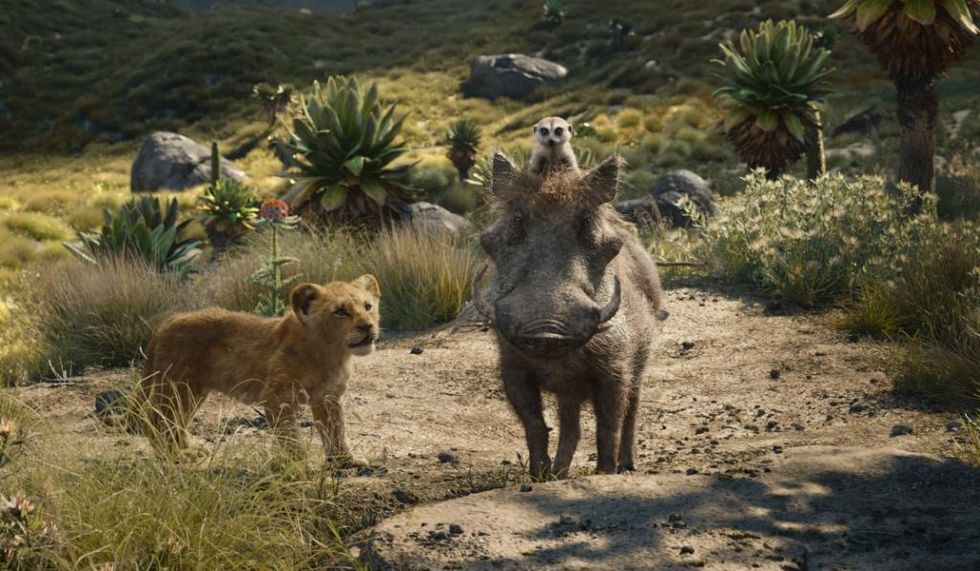 https://twitter.com/disneylionking/status/1189210286609391617/photo/1
We all know how this story goes... The new version of "The Lion King" used breathtaking, new technology to update a beloved Disney classic about a pride of lions and a very grumpy uncle who crashes the party and ruins Simba's life. Ok, boomer.
Recommendations: "The Red Queen" series by Victoria Aveyard- This collection of stories is all about messed up family dynamics in a royal family. The main character discovers powers that she shouldn't have and gets thrusted into that wild aforementioned family and all the politics of a rising revolution. Plus, there's plenty of romance, including a pretty, narly love triangle, so yeah.
"4 Dead Queens" by Astrid Scholte- This is a refreshing new take on the fantasy genre in that it also weaves in the thrilling aspects of a murder mystery. Just like Lion King and the series listed directly above, this royal family is full of complications and secrets. No lions though.
"Aladdin"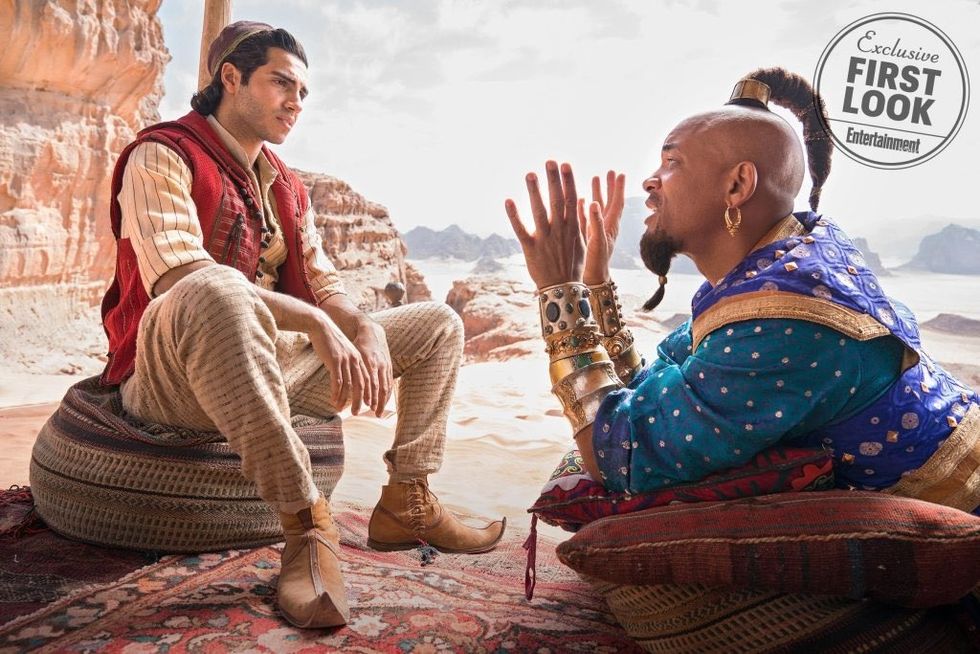 https://twitter.com/Complex/status/1075391985983389696/photo/2
"Aladdin" has been my favorite Disney movie for *Genie voice* 10,000 years. This new spin on the classic just tweaks a few things while staying very true to the original story.
Recommendations: "The Lunar Chronicles" by Marissa Meyer- Instead of a fresh take on one fairytale classic, this series offers one on four different fairytales, making them futuristic and intertwined and honestly the best thing ever.
"Alice in Zombieland" series by Gena Showalter- This is a very dark twist on the tale of Alice in Wonderland that'd we've all heard before. It's modern, mature, and involves a lot of kicking zombie booty.
"Isn't It Romantic?"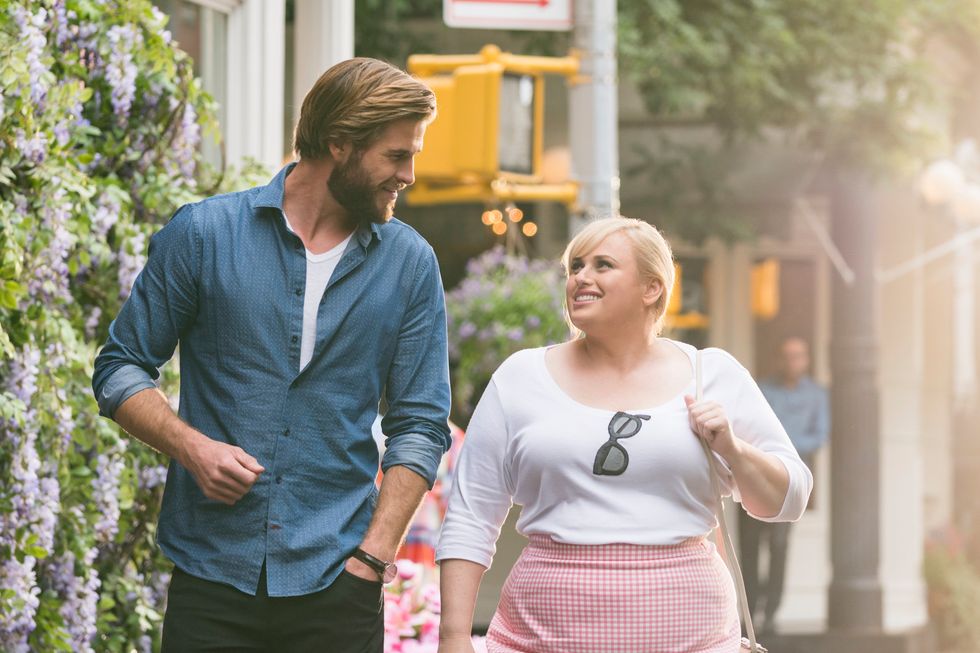 https://twitter.com/isntitromantic/status/1179803300025241601/photo/1
"Isn't It Romantic?" takes all the common tropes of a Rom-Com, puts them in a blender, and mixes them up into this glorious film. A woman hits her head and wakes up in a perfect world similar to what we would see in all our favorite romantic classics. Shoutout to my fellow Nebraska native, Adam Devine, who graces the screen in this movie.
Recommendations: "Puddin'" by Julie Murphy- Having Rebel Wilson star in a Rom-Com takes another step forward in the genre, which is often plagued with very skinny leads. This book, which is the companion to everyone's favorite Netflix flick Dumplin', focuses on a plus-sized lead and also features pitch-perfect humor to go along with.
"Pretty in Punxatawney" by Laurie Boyle Crompton- This modern take on the film Groundhog's Day has our protagonist reliving her first day at a new high school over and over again. It takes a lot of knowledge from classic Rom-Coms to make it a very fun read.
"Late Night"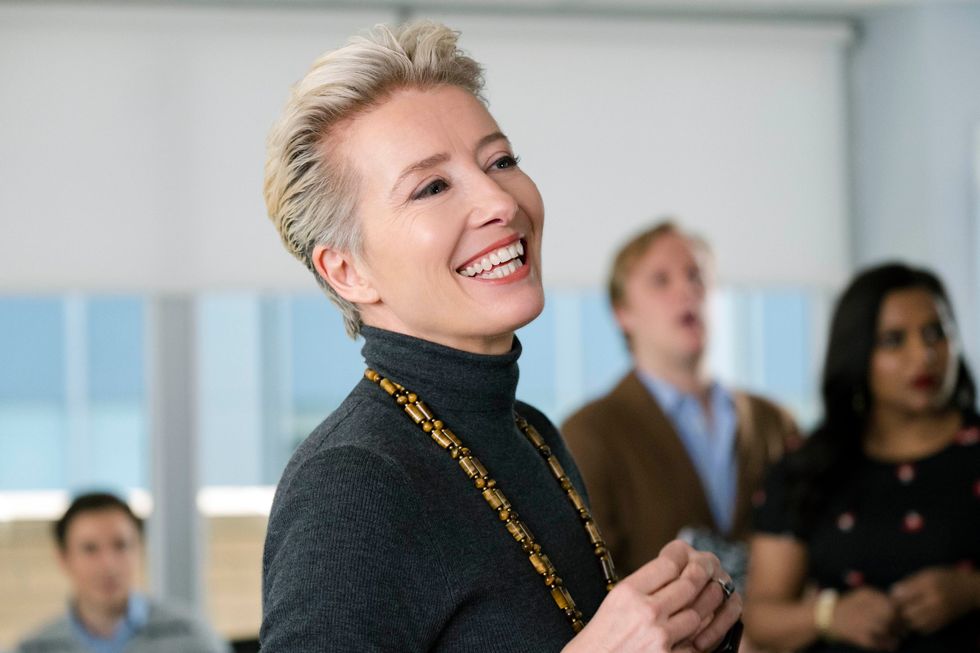 https://twitter.com/ArcLightCinemas/status/1138900284749602816/photo/1
As a girl who dreams of being a big name in writing one day, "Late Night" was a very exciting film for me. Mindy Kaling and Emma Thompson is the dynamic duo that 2019 needed in a film about strong females in the writers' room and on late-night television, shattering the glass ceiling in a profession that is unevenly male.
Recommendations: "Screen Queens" by Lorie Goldstein- This book exemplifies that the future is female in a tale about three drastically different girls working together to try to win at an app-making competition where they must deal with toxic masculinity, strained family dynamics, and the presence of social media.
"Stay Sweet" by Siobhan Vivian- This book has you craving summertime in the middle of winter with the tale of Meade Creamery that has been a female-led ice cream place for decades until the original founder dies and passes it onto her nephew who tries to come in and change things. It highlights the power of female friendships, but of course, there's also romance mixed in too.
"Murder Mystery"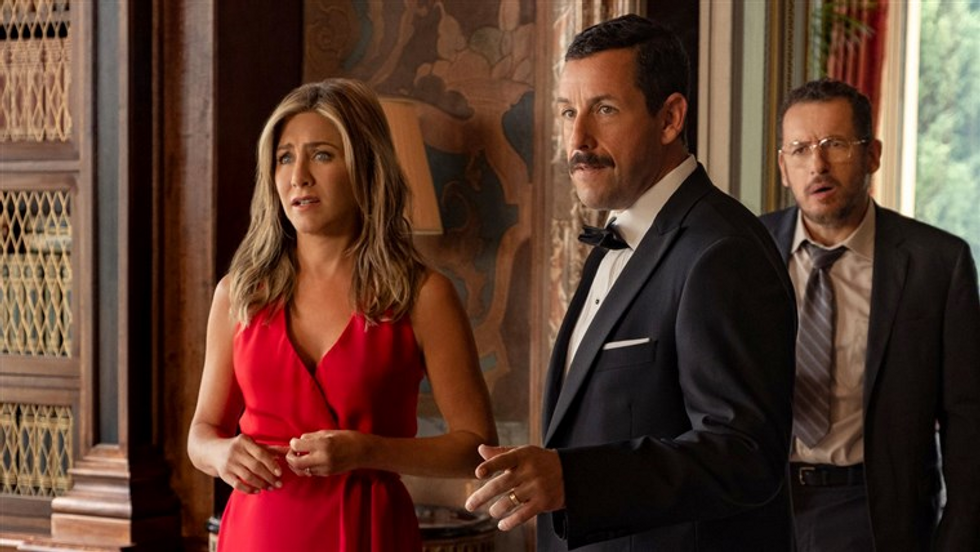 https://twitter.com/getFANDOM/status/1182759415897718784/photo/1
Just like another movie on this list, "Murder Mystery" weaves a thrilling whodunnit about the killing of a patriarch amongst an eccentric cast of characters. However, this Netflix film relies more on humor and the fact that someone is trying to frame the only two Americans aboard the yacht that the murder happened on.
Recommendations: "Truly Devious" series by Maureen Johnson- This mystery series focuses on a new girl at a boarding school trying to figure out a decades-old kidnapping and murder while new mysteries are unfolding on campus in present day.
"Charlotte Holmes" series by Brittany Cavallaro- This is a modern spin on the Sherlock Holmes books of long ago. Pairing Holmes and Watson together while they attend boarding school (I'm sensing a theme in all these mystery books), these books take them on adventures both within the school and out in the world while also dealing with more serious issues like drug addiction.
"Always Be My Maybe"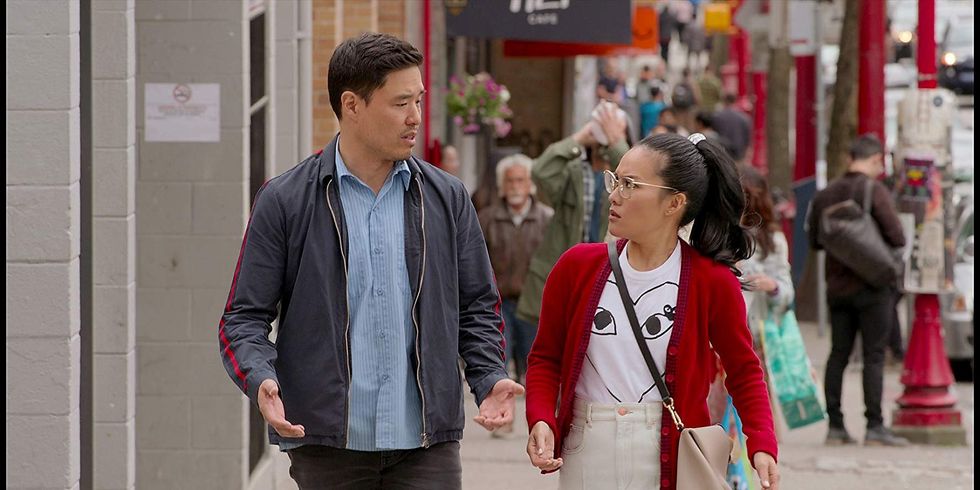 Netflix
Rom-Coms have been primarily two white leads for a very long time, until a slew of new diverse ones broke the mold in 2018 & 2019. Netflix continued to strike Rom-Com gold when they released "Always Be My Maybe" which features two Asian-American leads. Their lives have been connected since childhood, but they drifted apart after high school, and now one is very successful and famous while the other is not. They still fall in love though because of course.
Recommendations: "When Dimple Met Rishi" by Sandhya Menon- This author absolutely rocks with creating Rom-Coms and especially diverse ones! Two Indian-American leads being pushed together by their parents and eventually by their own feelings; it's a very charming tale.
"Emergency Contact" by Mary H. K. Choi- This book pairs together an interracial couple, as one half is Asian-American in this cute story about love while in college and highlights on issues that all young adults face like anxiety and the overwhelmingness of the future.
"Someone Great"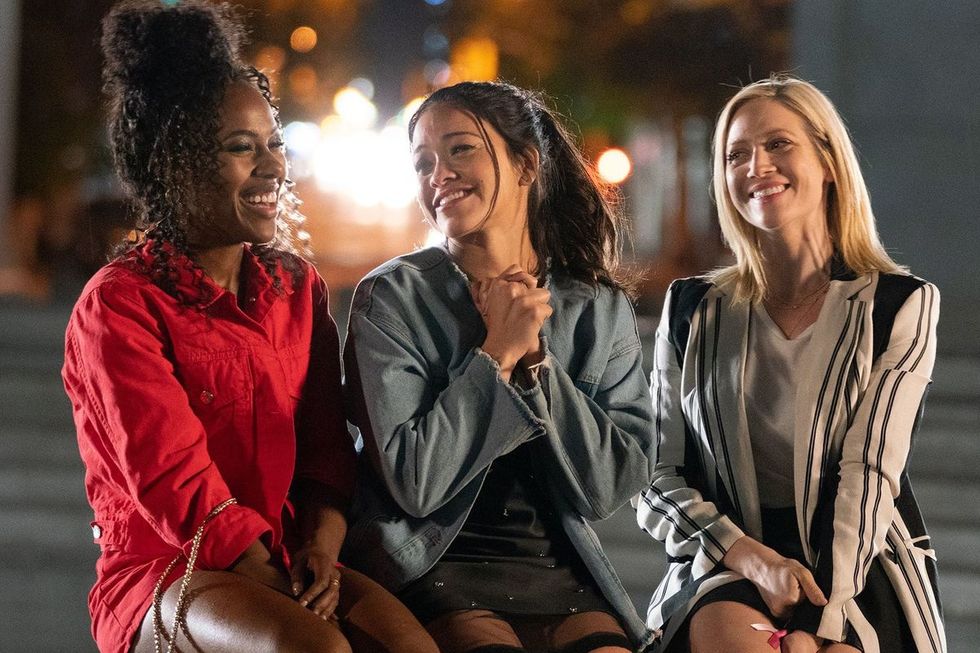 Netflix
The movie that launched Lizzo's Truth Hurts into 2019 was "Someone Great.
This Netflix flick focuses on 3 best friends that all are at different stages of their love lives. The main theme throughout is very much self-love and self-actualization, which means doing things for your life even if it ends up not being what you expected or leads to the loss of those you love.
Recommendations: "If I'm Being Honest" by Emily Wibberley & Austin Siegemund-Broka- This reimagining of Shakespeare's Taming of the Shrew shows our female protagonist shedding her harsh personality to try to impress a boy but turns into her learning to help others around her.
In the process, she learns a lot about herself and becomes friends with a whole new group of people that she would never have wanted to be seen within her old life.
"Field Notes on Love" by Jennifer E. Smith- This Rom-Com takes us on a train ride across the country as extenuating circumstances lead to two complete strangers journeying together and creating a film about love along the way.
Our female protagonist who had just been rejected by the film school of her dreams goes on a journey of self-discovery about her future, whereas our male grapples with his own life issues about family and college too.