Murakami is one of the most beloved contemporary authors of this century. All of his books, especially this one, are raved about. I was so excited to read this one when I found it in a cute bookshop next to where I worked. Having just finished it, I have to ask: why the fuck was it so long?
I will not exaggerate when I say that I was struggling to finish this book. Normally, I don't take this long (around 3-4 months) to finish a great book, especially when it's summer and I have unlimited time, but I'm talking about great books. 1Q84, in my opinion, is NOT a great book.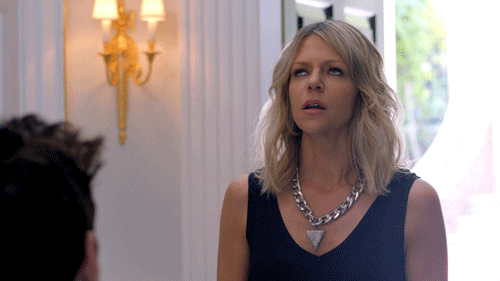 Giphy
Here's my little book review in terms of the themes/motifs/ideas that I was actually either really confused about and/or was irritated about.
There you have it. My rant about Murakami's 1Q84 novel. I'm sure there's a lot of people who enjoyed it, which is great, but to me, it lacked depth and certainty in its characters and plotline. I felt as though things were stagnant when it was actually accelerating and that the author was trying to focus on a lot of things at once. The book's narrative was rich but when it came to the characters' thoughts and actions, it felt like the beginning of Albert Camus's The Stranger. It was very choppy and not comprehensive (in terms of the long term storyline). If I didn't have the entire 1000+ page book, I probably wouldn't have bothered to finish it until the very end.
But don't let my review scare you from enjoying it. It's just one opinion out of the many.