We all have those days when all we can be bothered to put on is a pair of jeans/leggings/shorts and a t-shirt. So here are some ways to look like you're just a tiny bit more put together, while still wearing a t-shirt and leggings.
1. Tie your shirt
This can give you a bit more shape than you would just wearing a baggy t-shirt, or it can add some visual interest. And, if worn a certain way, it can add some sexiness (think crop top level sexiness).
2. Tuck in (or half tuck) your shirt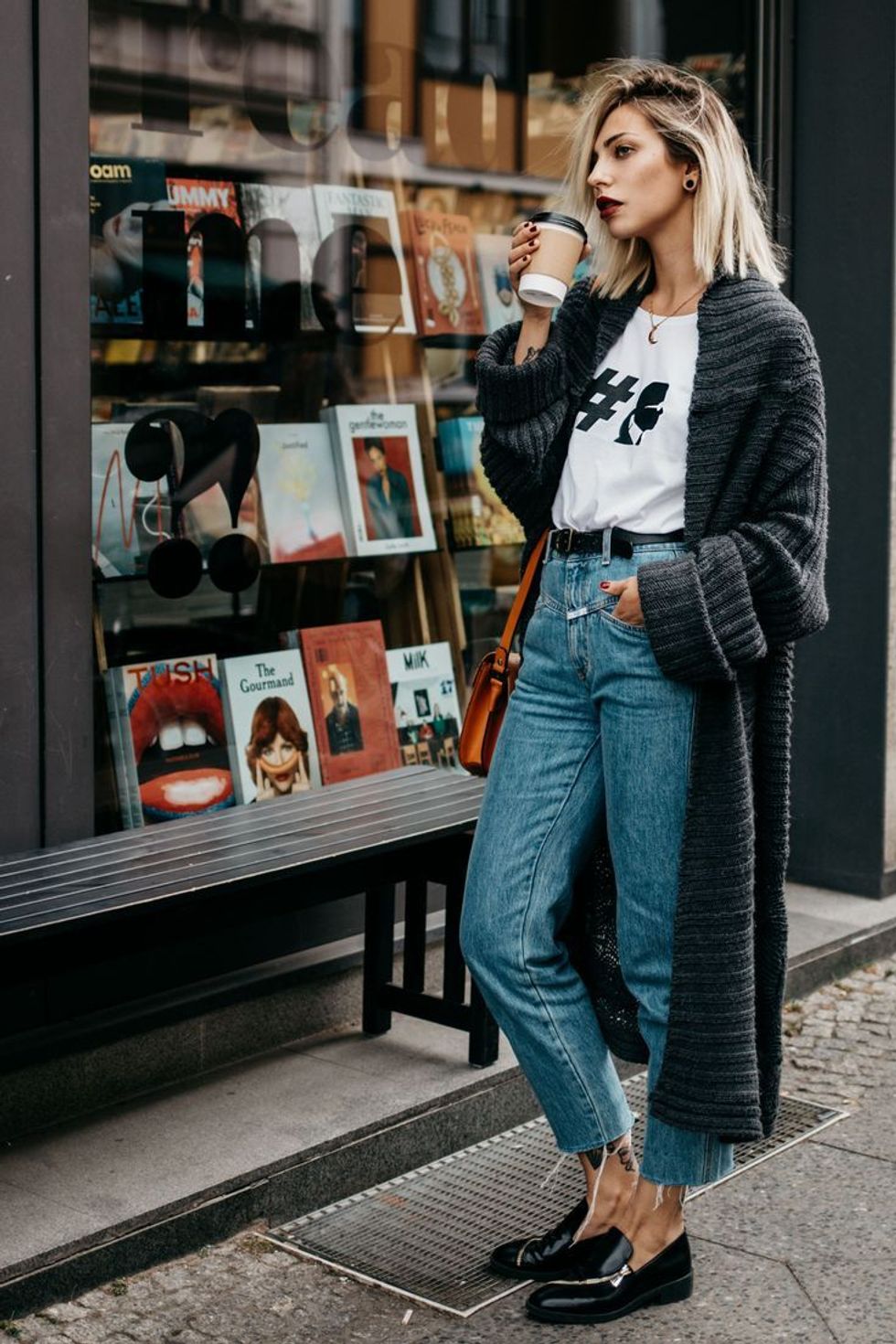 Again, this can give you a bit more shape and can help to elongate your legs.
3. Cuff your jeans (or leggings)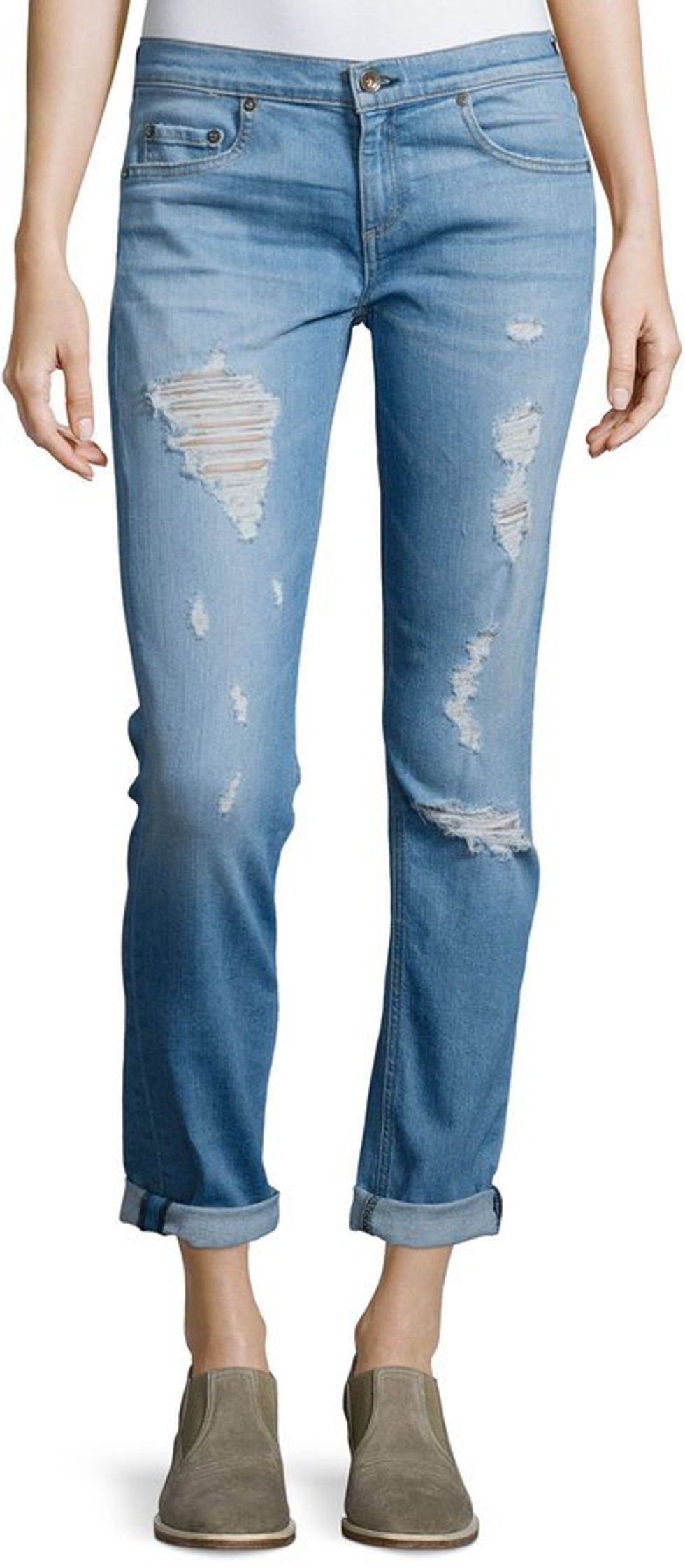 I'm already cuffing my jeans/pants all the time due to lack of height and long legs, however I also think it adds some interest to your look, and can add an accent to your cool shoes or socks.
4. Wear hoops/earrings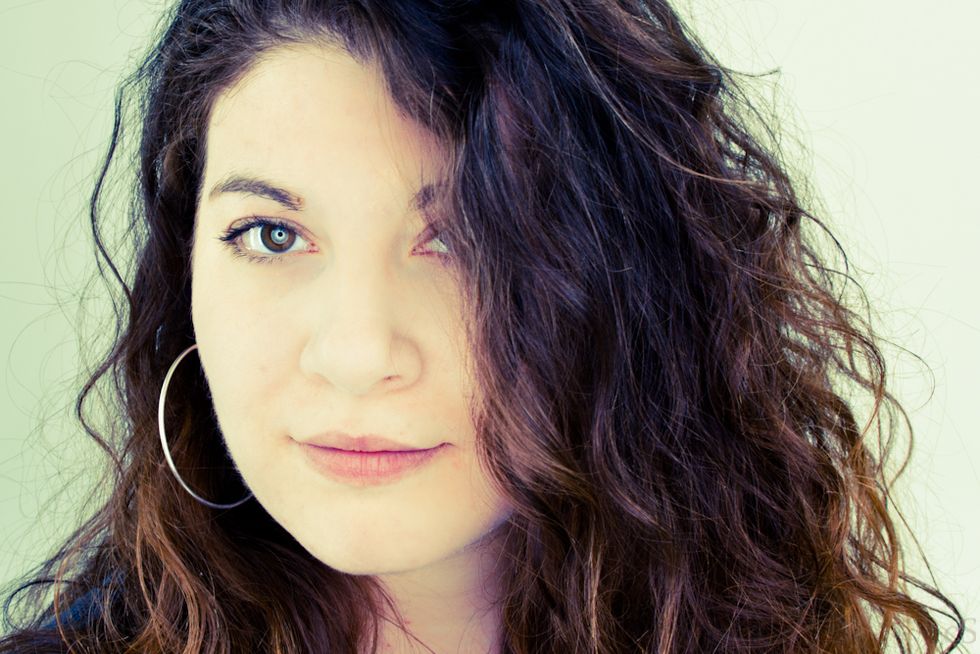 There's something that just says, "wow, they have their s#!& together" about a good pair of hoops. ... or is that just me?
5. Add a statement necklace/bracelet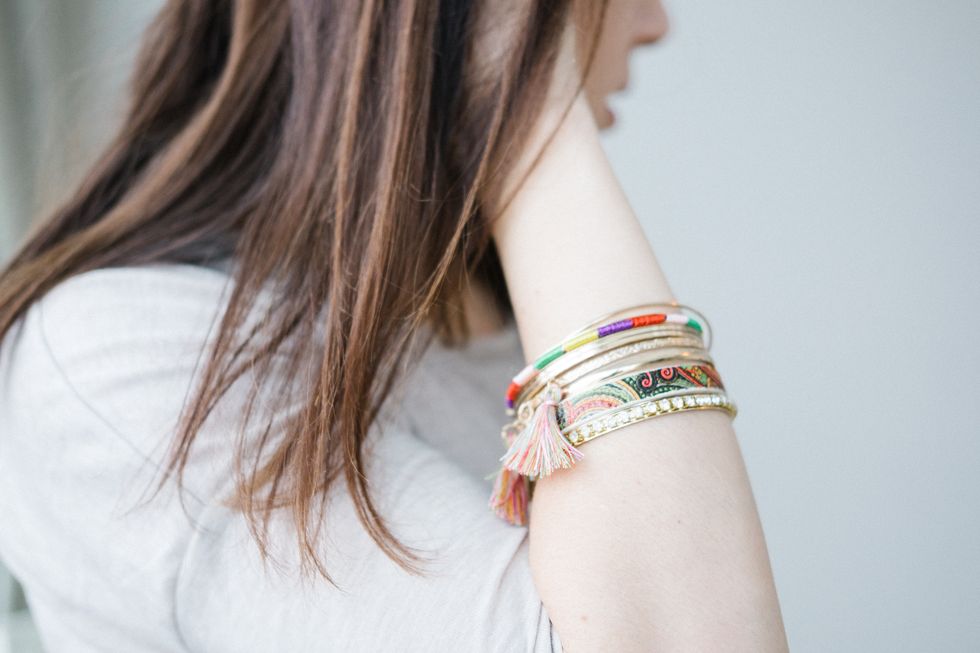 Visual interest, people, I'm telling you. And it looks like you had time in the morning to think about your accessories and which ones would go with your outfit, even if you literally only own the one statement piece that just happens to be neutral enough to go with everything. You look so much more put together with accessories in general.
6. Put on a scarf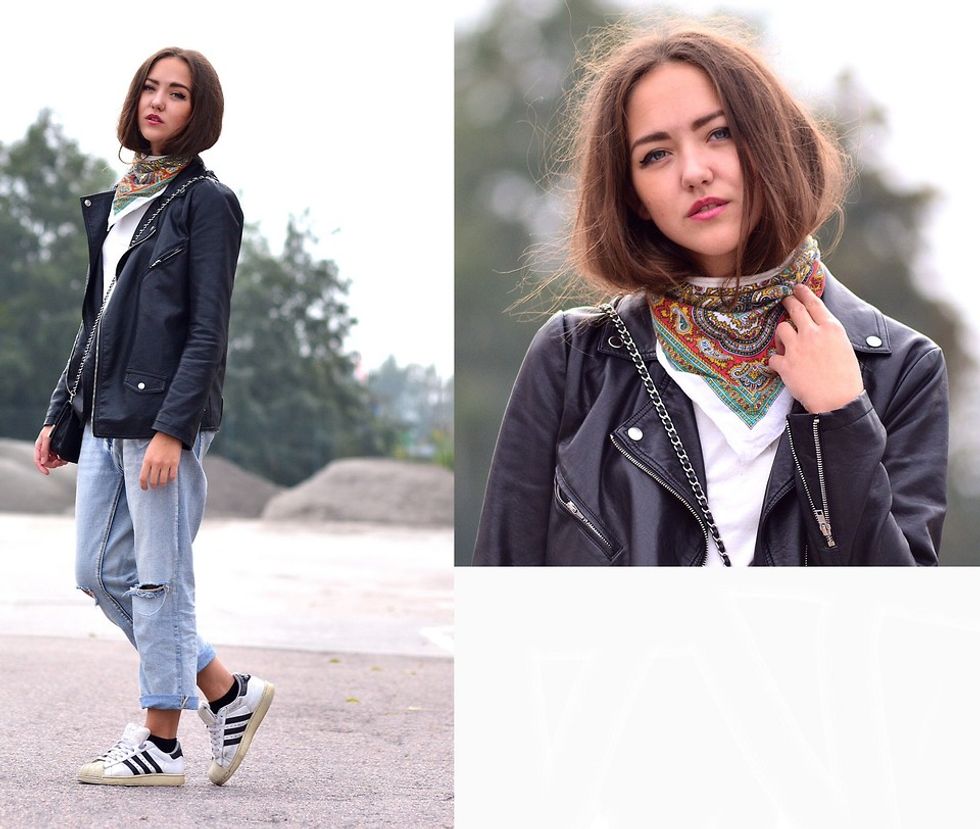 This is not only sensible if you live somewhere that gets a bit chilly, but also they make so many cute scarves nowadays. It's super easy to just wrap one around your neck before you run out the door.
7. Wear a bralette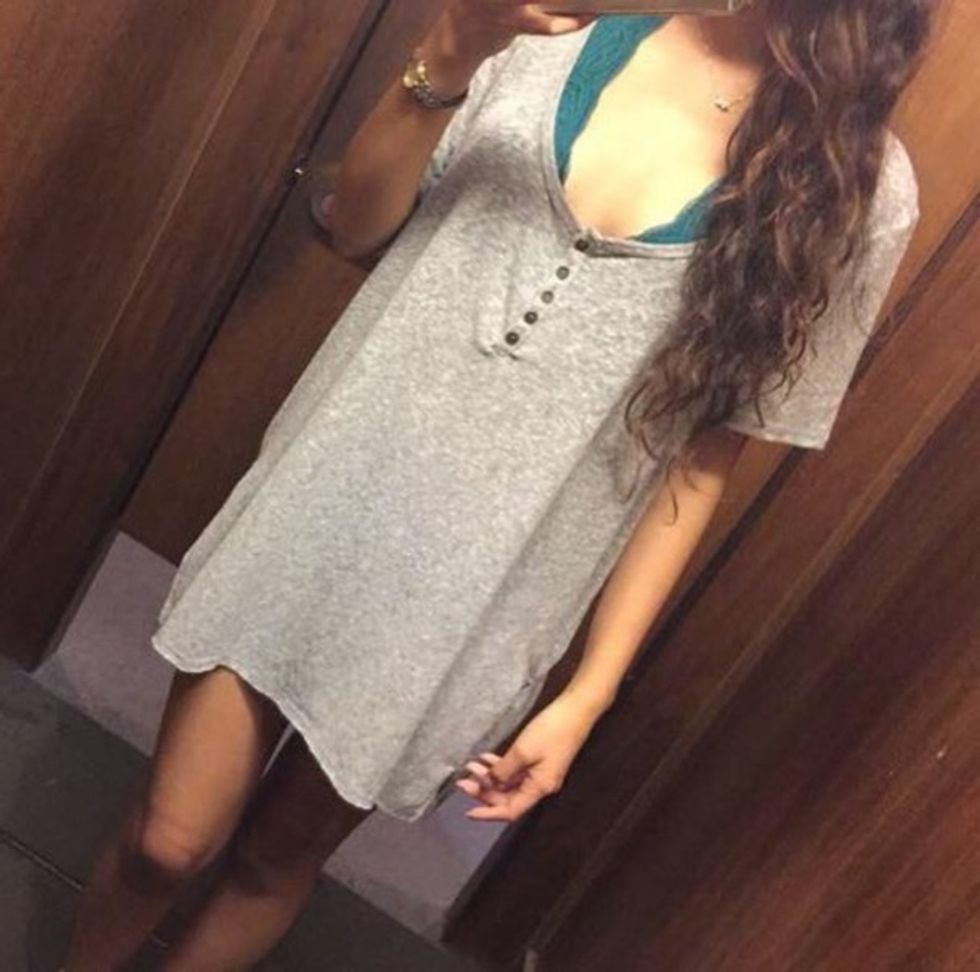 Bralette are such a cool way to not only be comfy (no underwire, hello) but also look a little bit more dainty, sexy, and, again, put together. That tiny bit of strappy fabric or lacy edge can take a boring old t-shirt and make it trendy.
8. Swipe on a coat of lipstick
Lipstick can take an everyday makeup look of concealer and mascara to a whole new level. Whether it's a basic nude or a fiery red, lipstick makes you look like you're in charge of your mornings. (Meaning you had enough time to put on that extra product that most people tend to ignore)
9. Slip your feet into some fun socks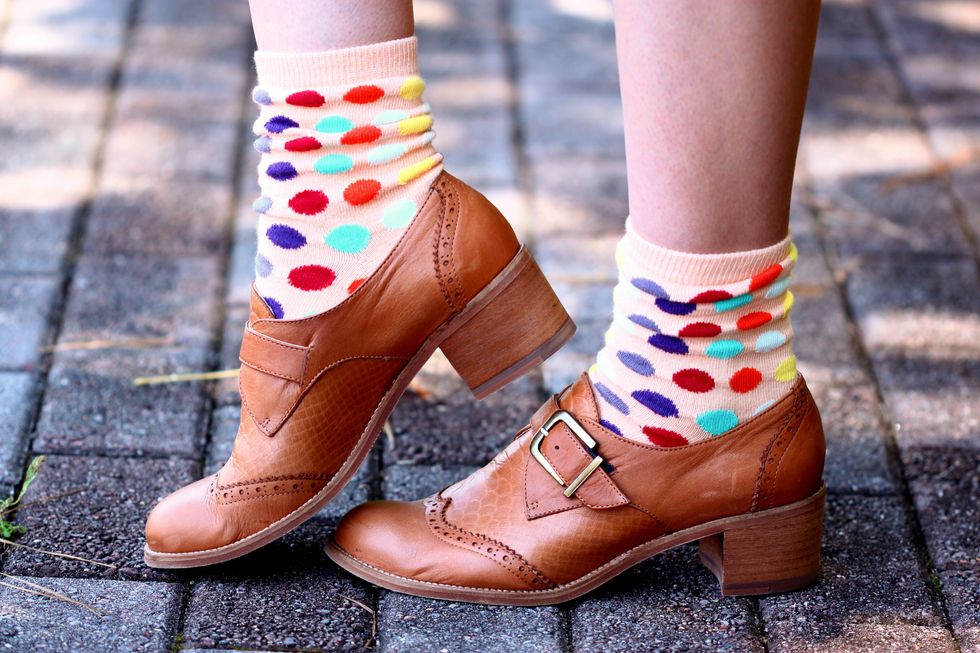 Fun socks are a whimsical way to show off your personal style without straying too far out of the t-shirt and jeans comfort zone. You'd be surprised how many compliments you will get on a pair of socks (especially if you cuff your jeans enough to let people see them).
10. Put on a belt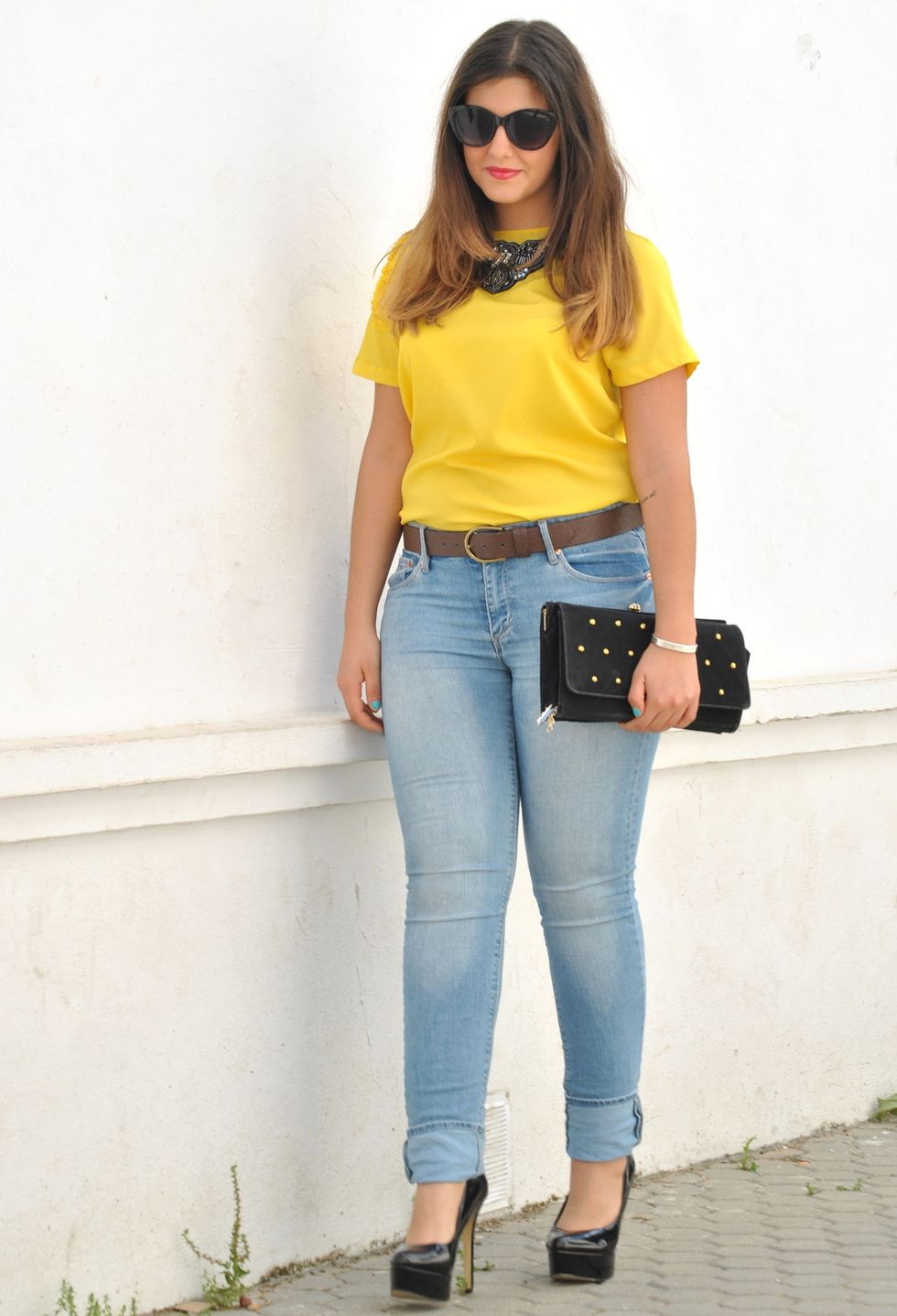 Belts are a thing that make you look like you're an adult who knows that not all pants are going to fit properly. But also, if you're tying your shirt or tucking it in, people will get to see it and be like, "Ooh, I see your tiny sliver of vegan leather holding up your pants, girl. Work it!" (No one would ever actually say this, but we can pretend)
11. Wear a hat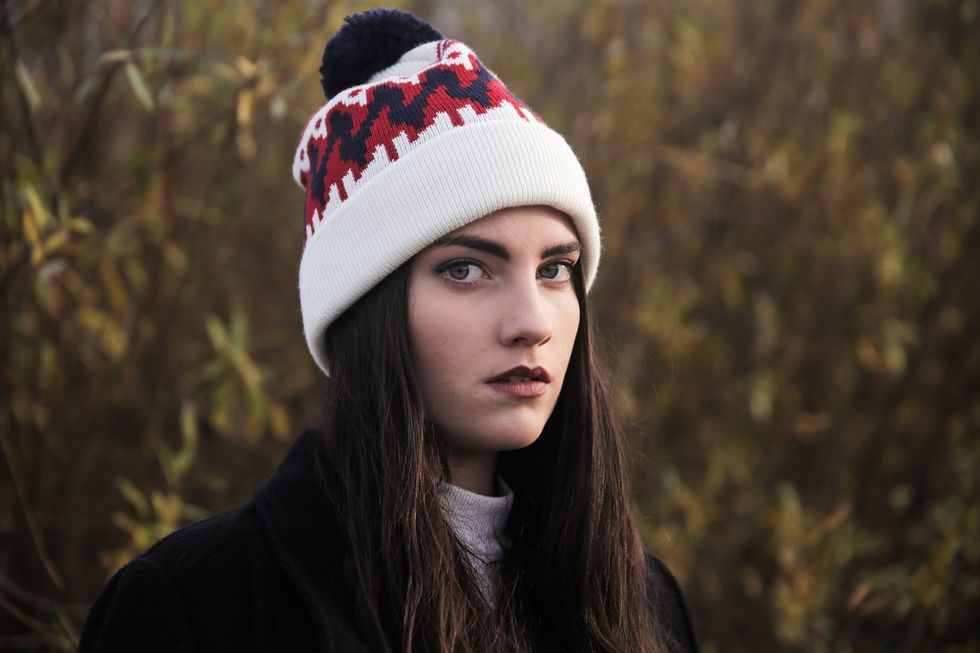 Baseball hats, beanies, bowler hats, fedoras, top hats. What a cute way to say you're having a bad hair day, your ears are cold, or that you have a funky sense of style. Or all three.
12. Slip on some shades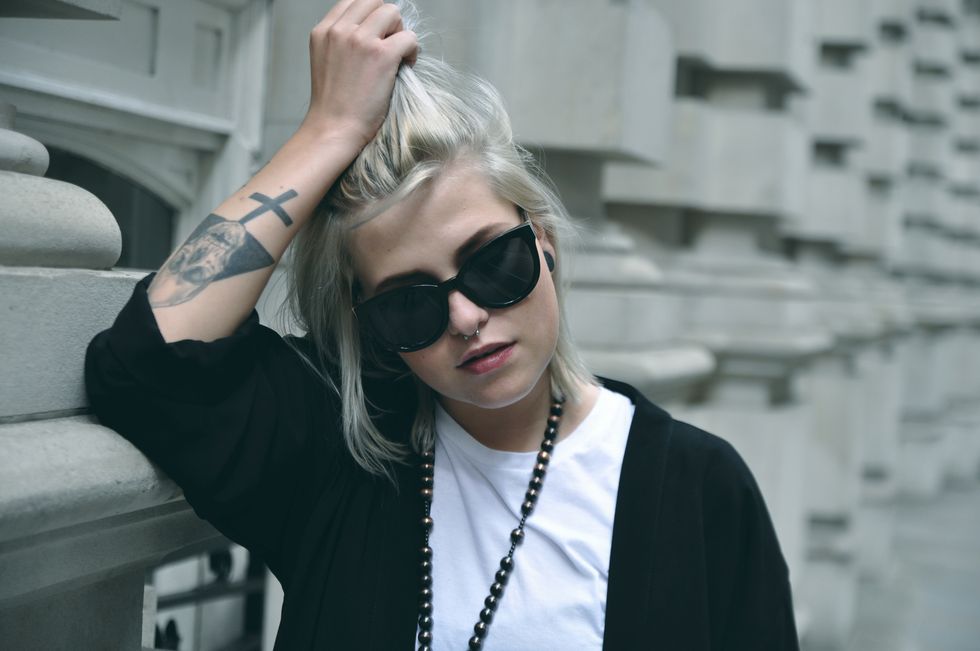 Not even to wear them, necessarily. Just pop some sunnies on your head, holding back your hair, and you automatically look chic and glam. Or, if it's reasonably sunny out, wear them as they're intended. Either way, you look a lot cooler wearing sunglasses. It's a fact.
13. Layer up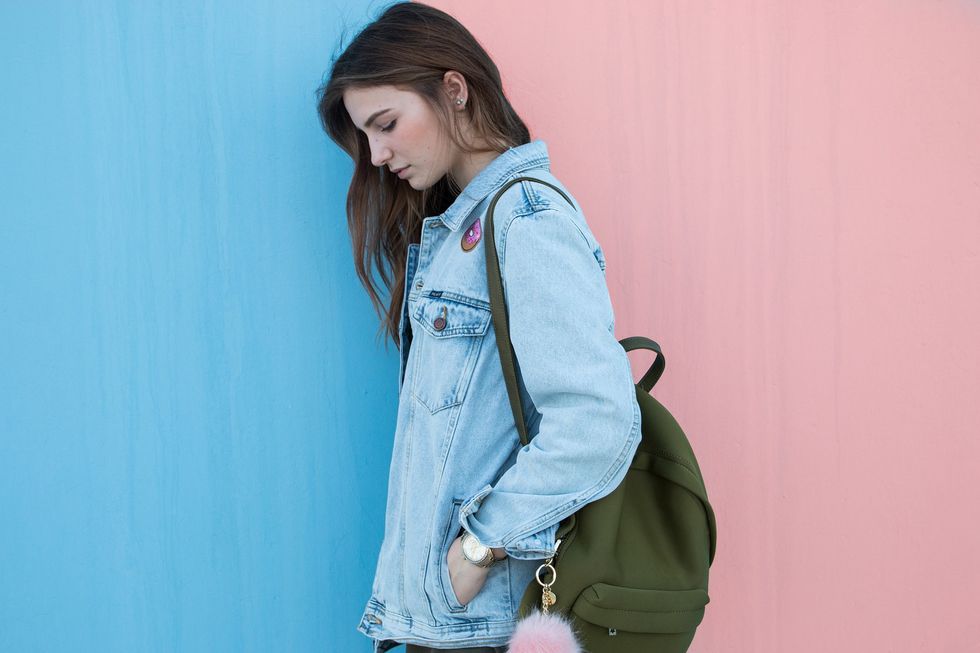 Put on a jean jacket over your t-shirt, or wear a button down underneath. Now you're a little bit warmer, and you have more style points. Win win.
14. Roll your sleeves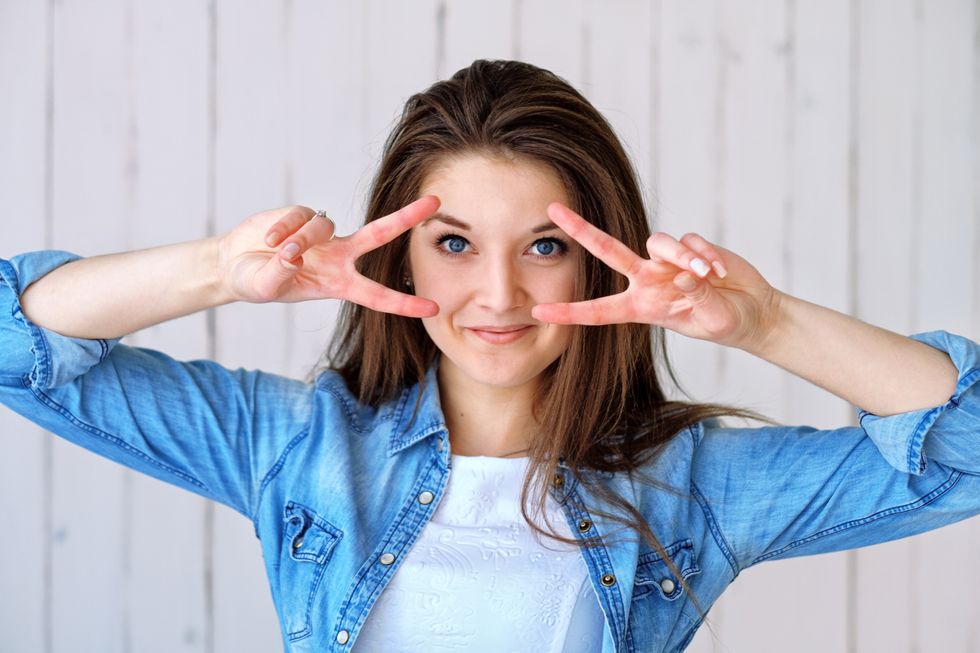 Roll up those long sleeves to show off your statement bracelets, am I right? (Show off your forearms, too) Or to add a bit of a rocker-vibe on your short sleeves.
15. Rock all the bandanas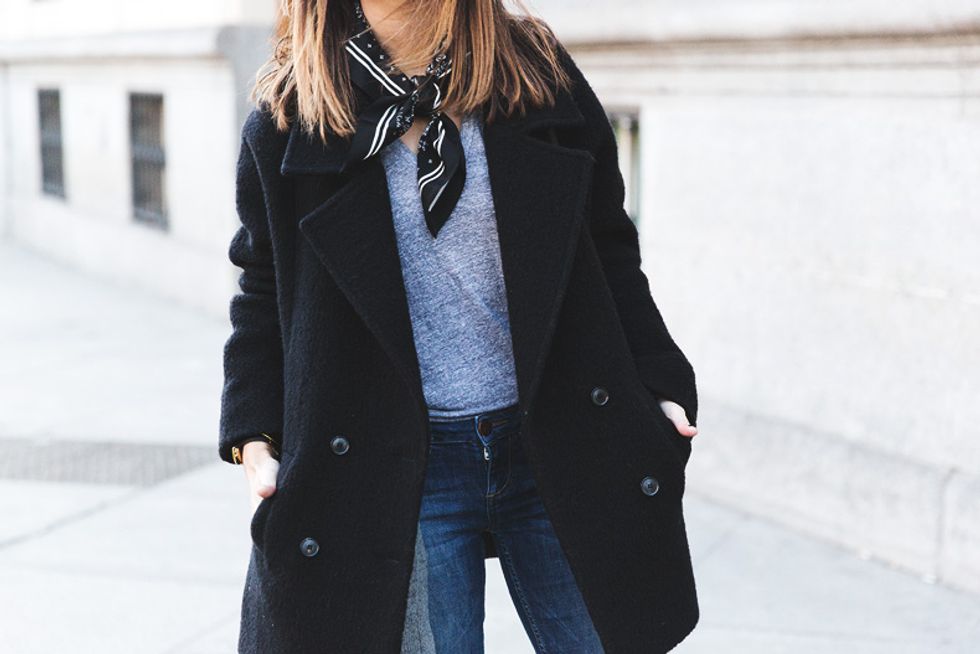 Bandanas are so versatile. They can be worn as bracelets, scarves, headbands, and face masks (like when you're in a dusty place and you don't want to breathe in the dust, you wrap it around your face). They can be a perfect pop of color while also making you look cowboy or rocker stylish (depending on how you wear it).