Admit it: You can't help but follow cute dogs on Instagram. They're a welcome distraction from the depressing world that we live in. No matter if you are truly a dog person, or if you're a bona fide cat person, animals on Instagram are the best. I will admit that I am a dog person who follows animals more than I do humans, which probably says more about me than it does about animals. That being said, here are 15 things that I've noticed that every dog owner does on Instagram.
1. Make/repost dog memes.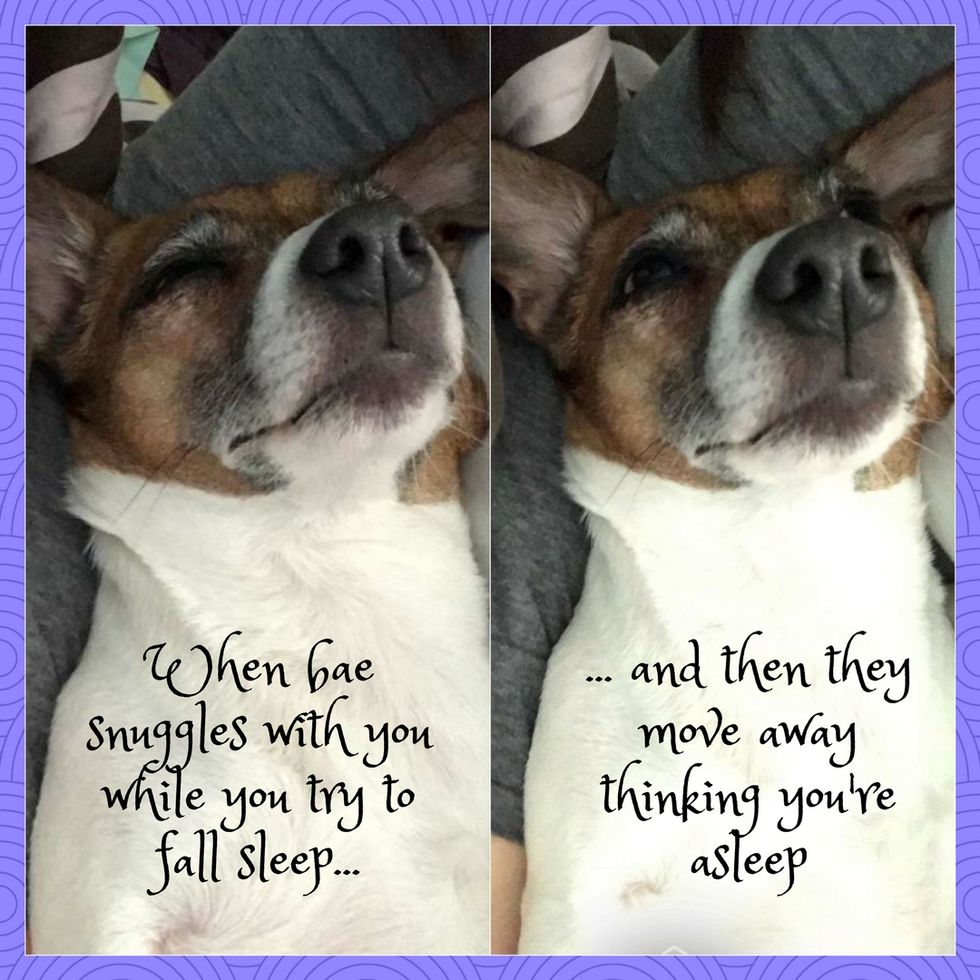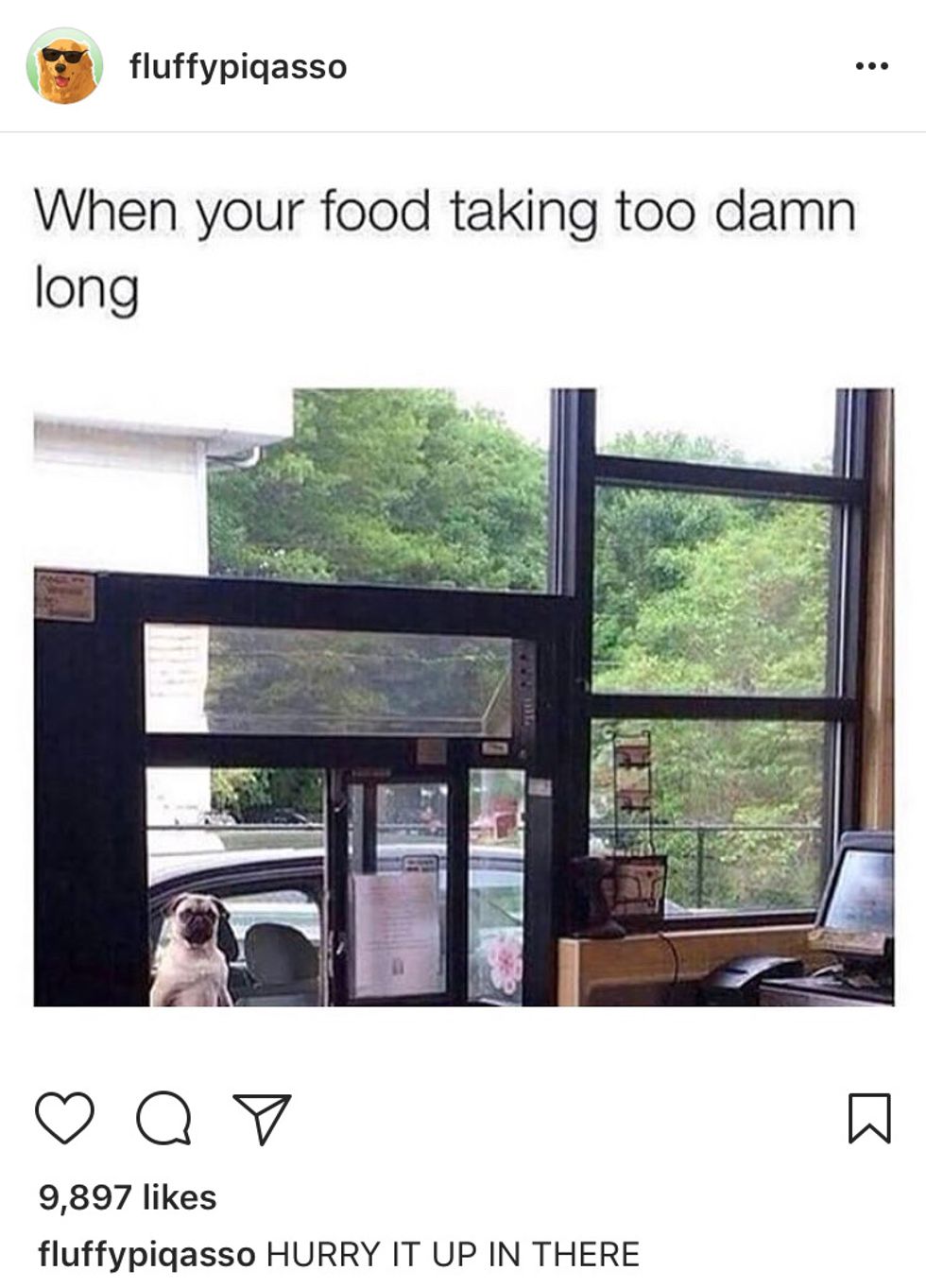 Like come on guys, memes are the greatest and dogs are man's best friend, what's more perfect than that?

Insta Dog Accounts: @bella_goobz (top) @fluffypiqasso (bottom)
2. Make their dogs wear ridiculous clothes and pose for the camera.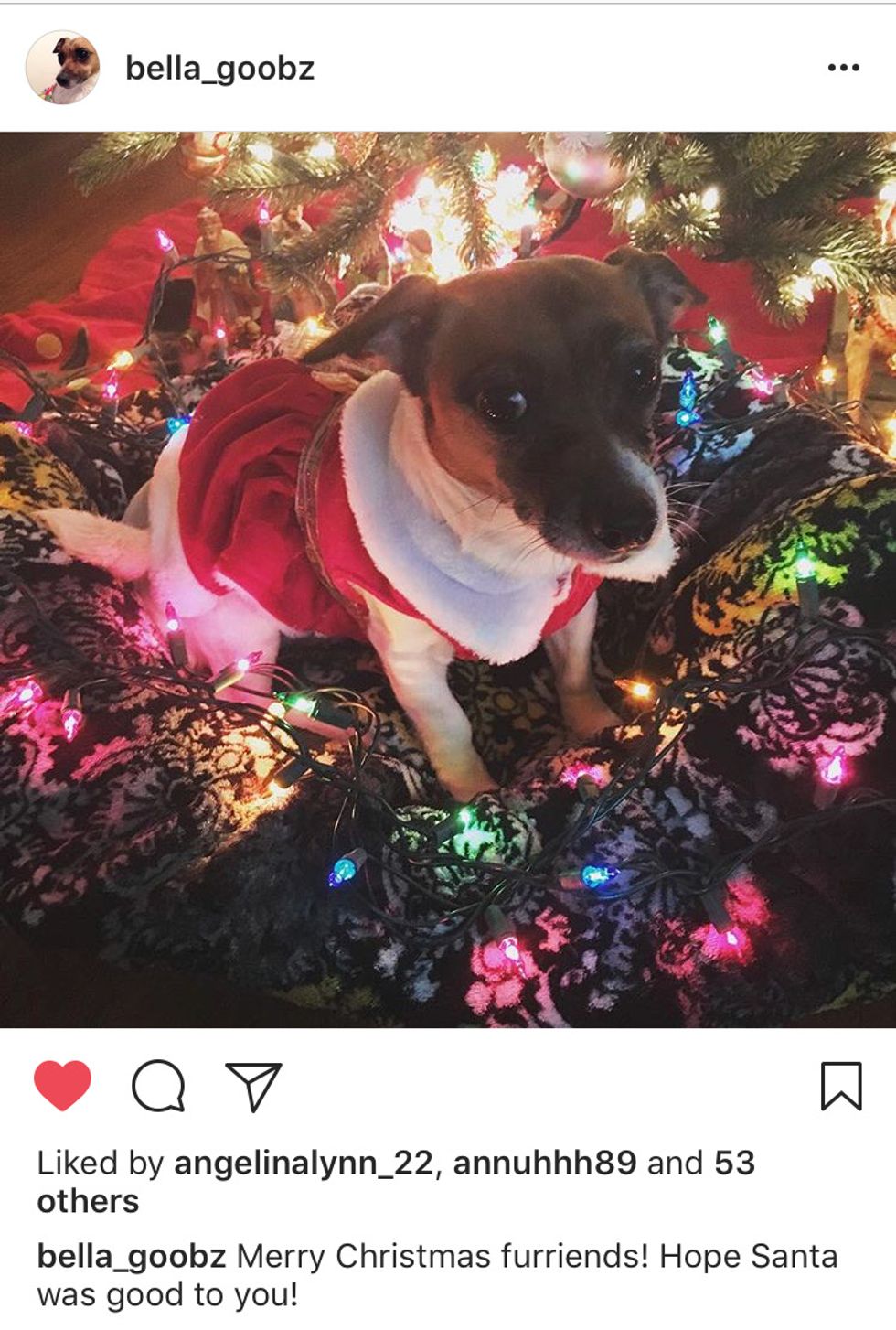 Let's face it, making dogs wear clothes is entertaining (shoes is even funnier). And hey, we gotta get those required holiday photos, am I right?

Insta Dog Account: @bella_goobzInsta Dog Account: @bella_goobz
3. Write witty captions.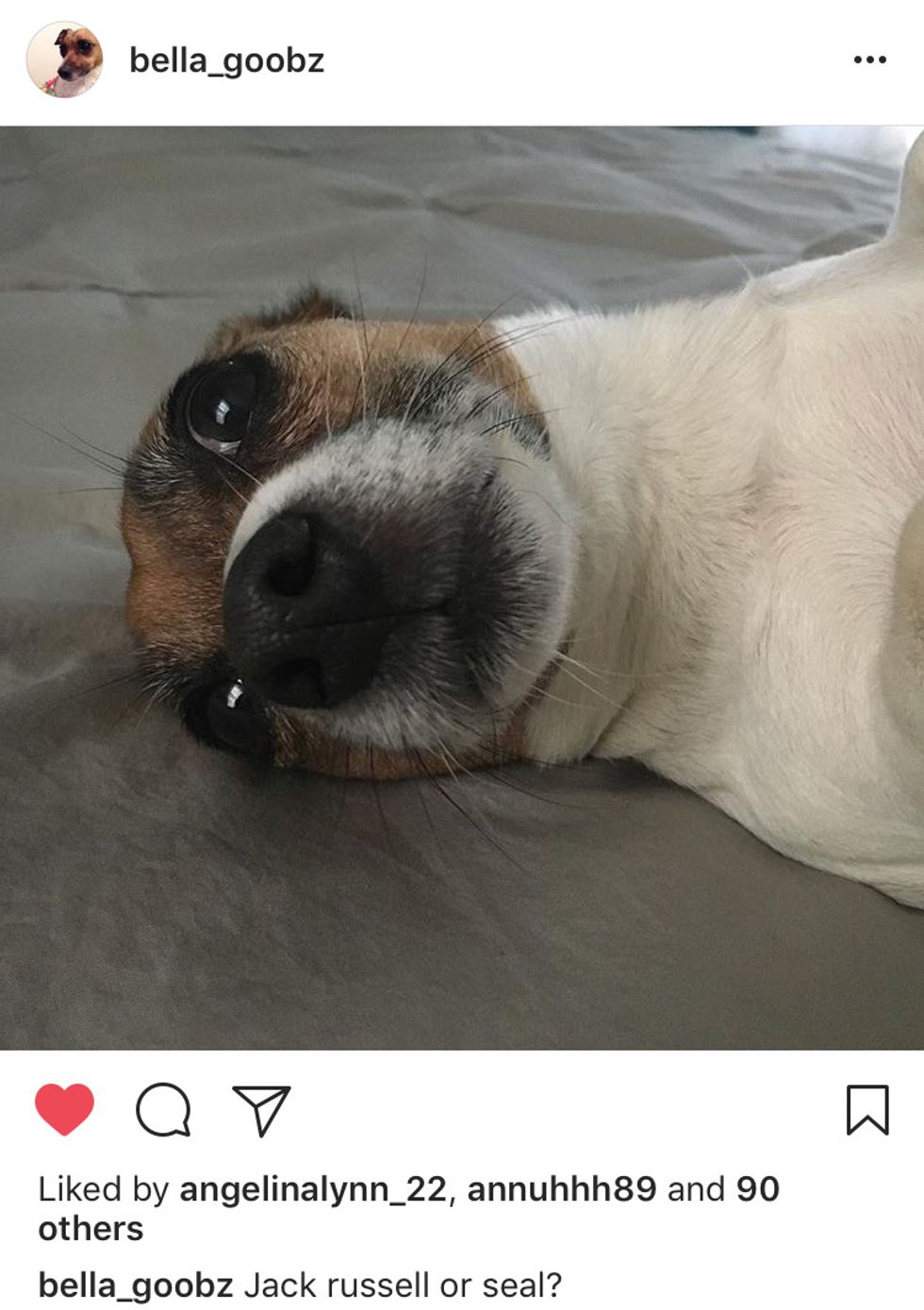 Something even as simple as this one below can be an amusing sidetrack from you scrolling past the fifteenth photo in a row posted by your great aunt Linda (we get it Linda, you redecorated the house!).

Insta Dog Account: @bella_goobz
4. Post adorable throwback/flashback puppy photos.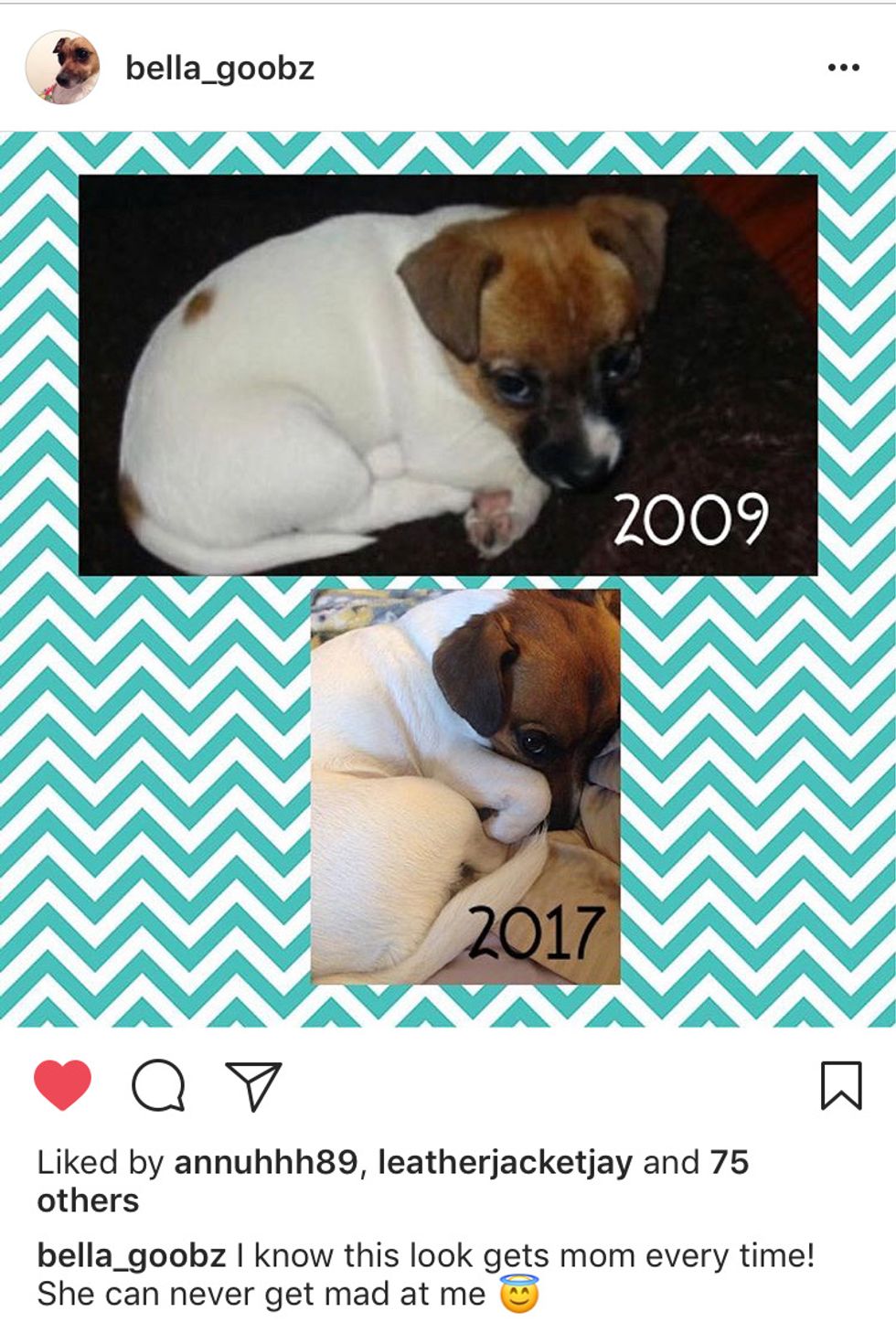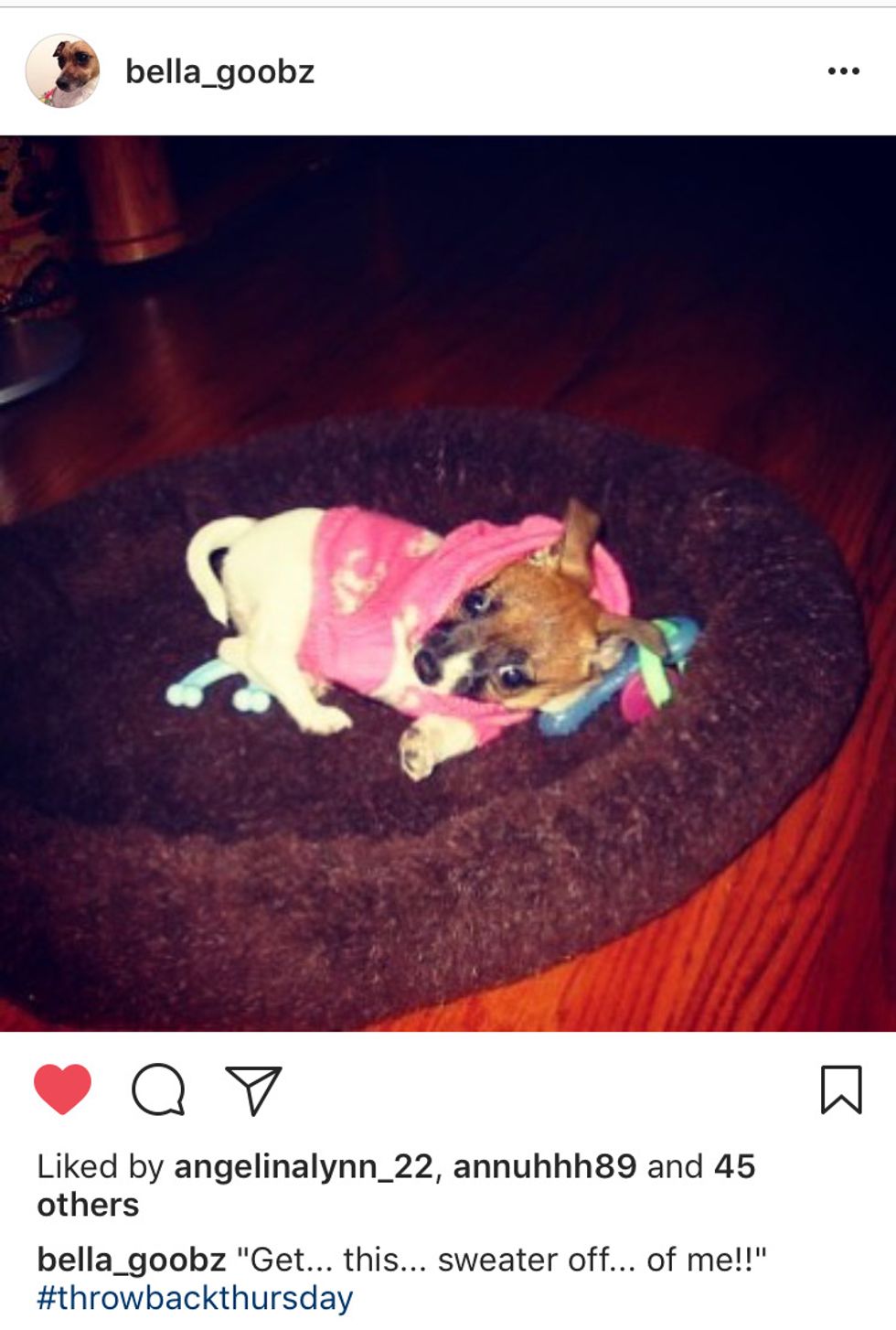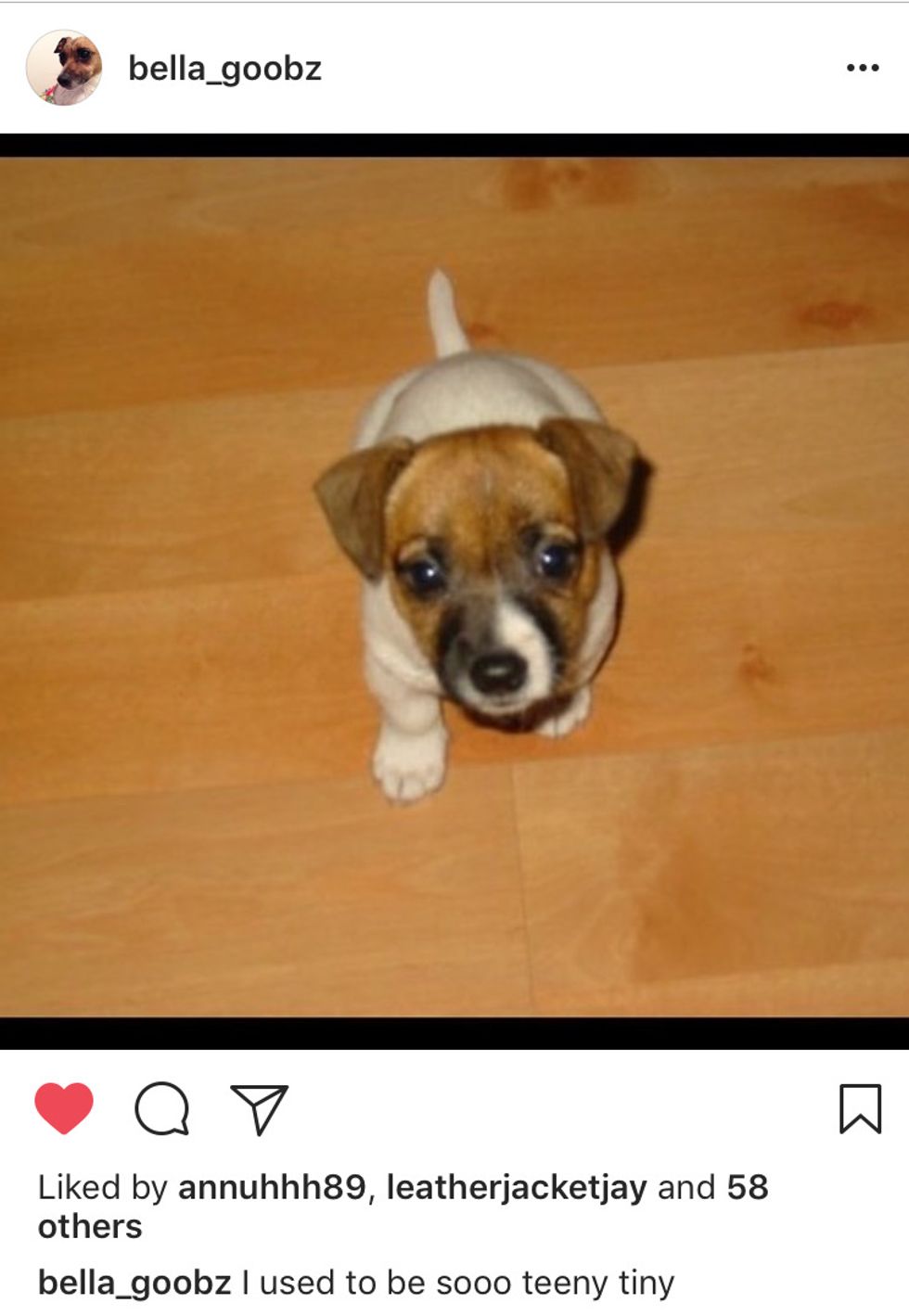 I mean...!!!

Insta Dog Account: @bella_goobz
5. Post pics of their dogs with their chew toys (before they get utterly destroyed).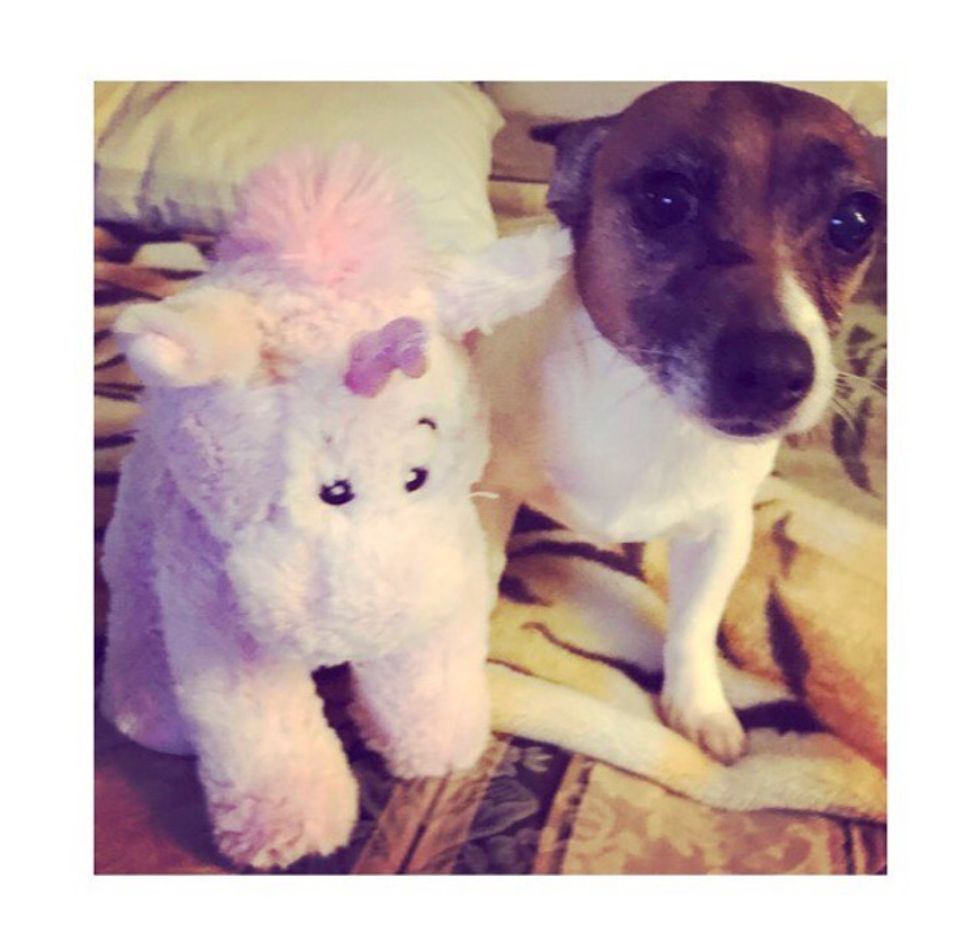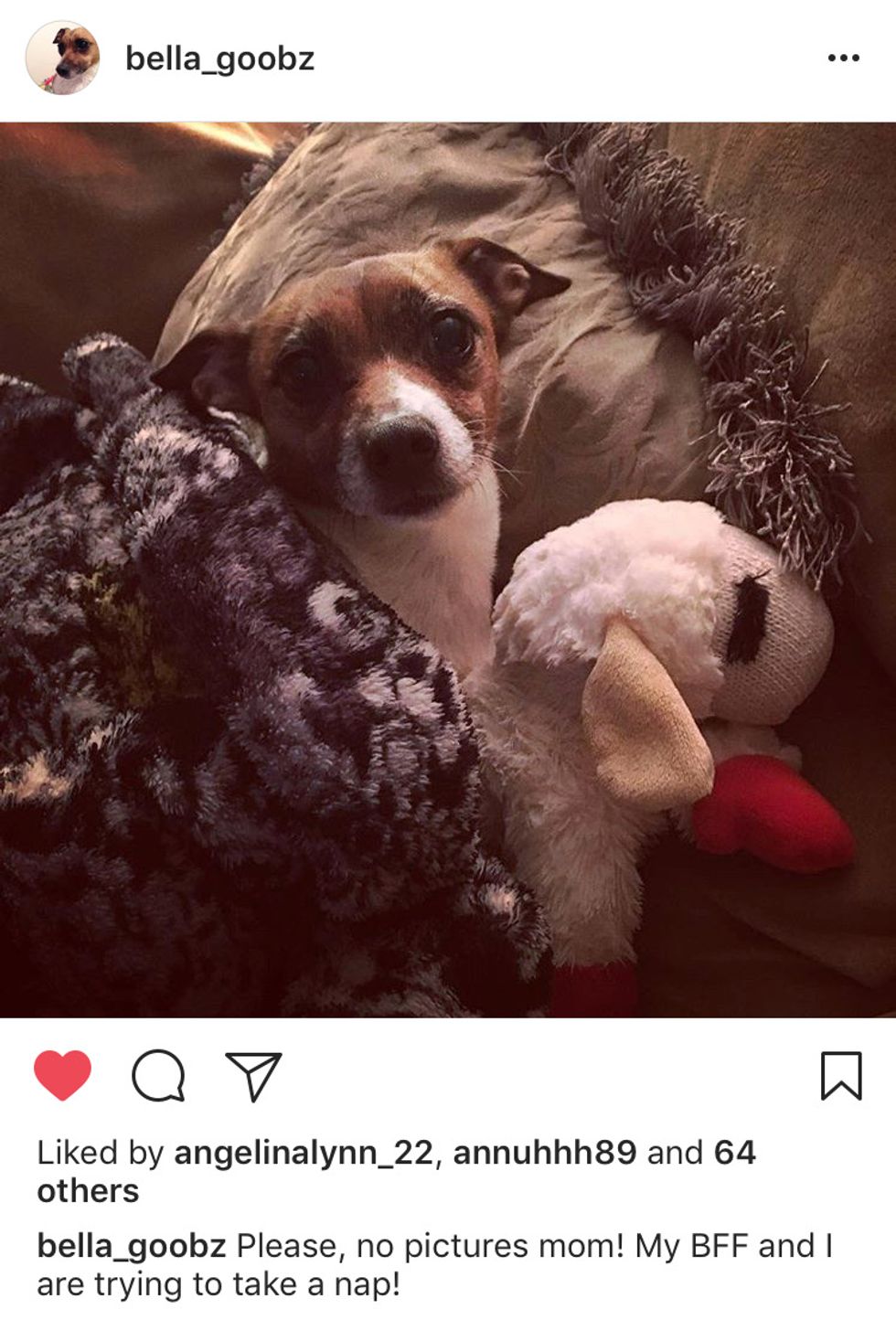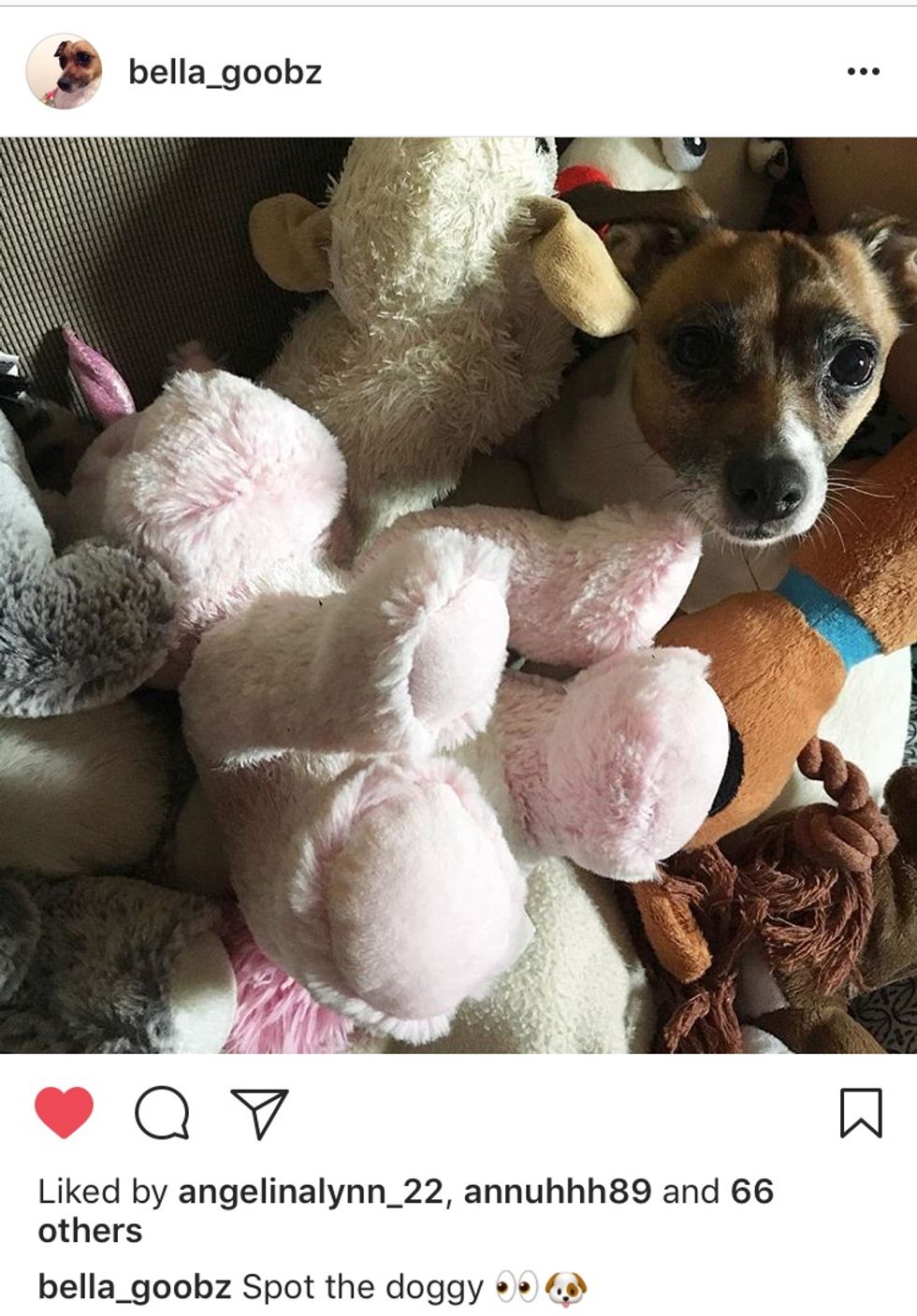 Dogs may be man's best friend, but hey, we can't exclude dog's best friend either.
Insta Dog Account:
@bella_goobz
6. Get them zoomie moments on Boomerangs or slow mo/ fast mo videos.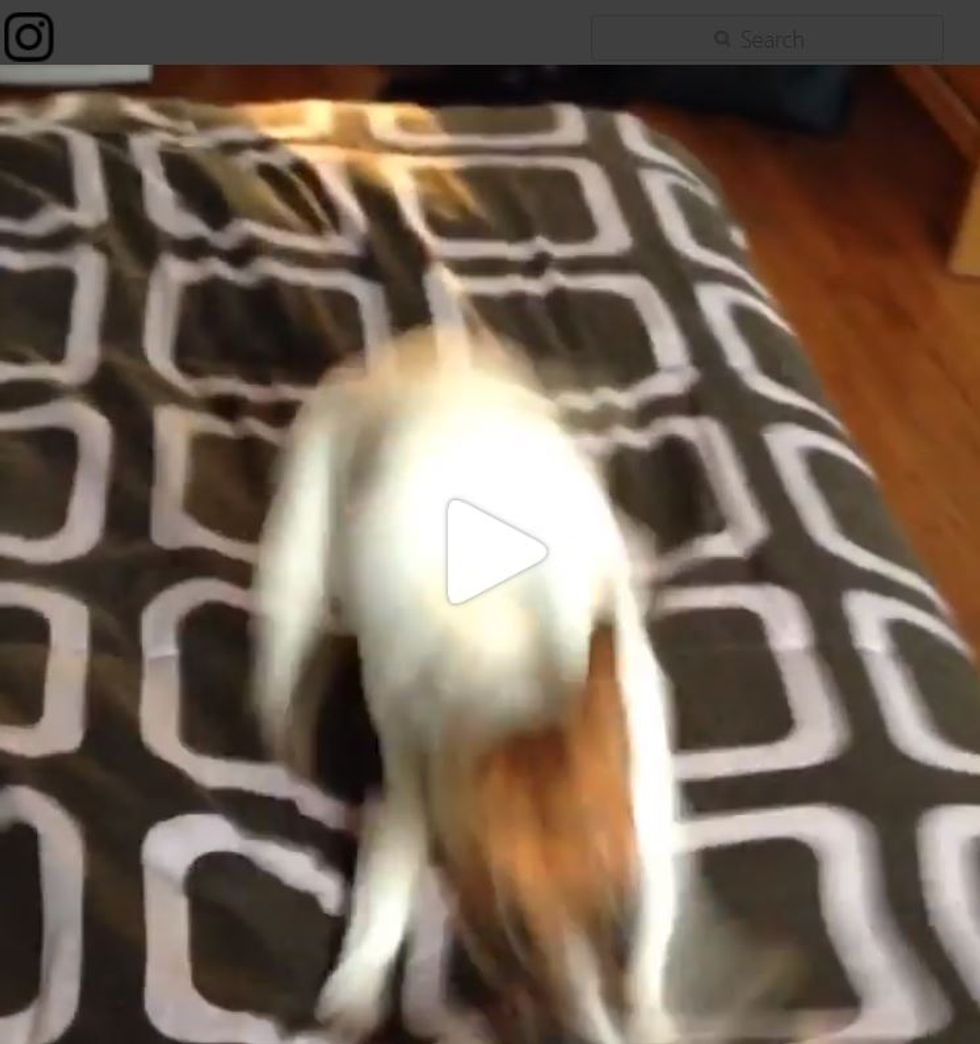 Insta Dog Account:
@bella_goobz
7. Make a bazillion hashtags for every post
Because let's face it, we want our dogs to be noticed by everyone!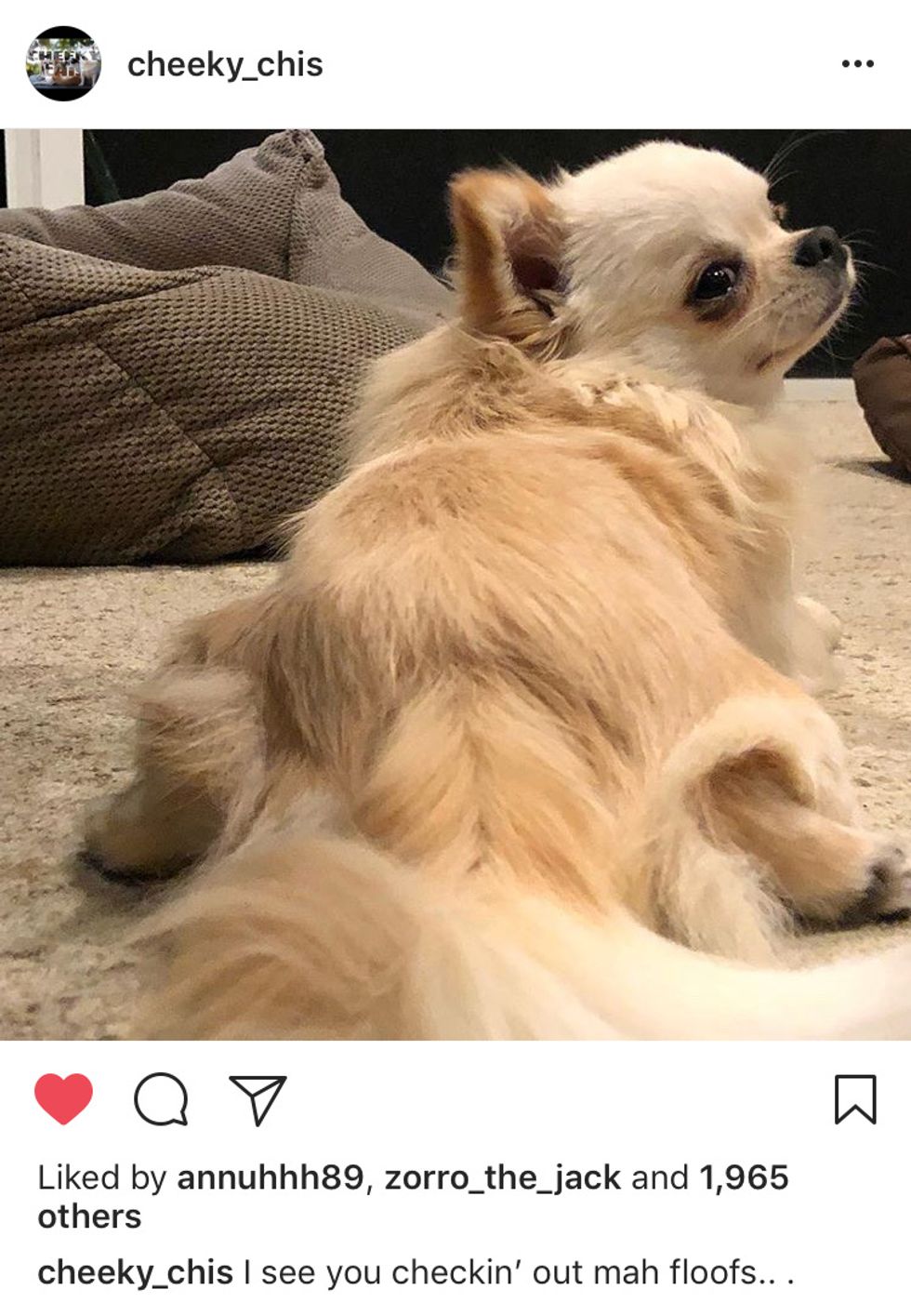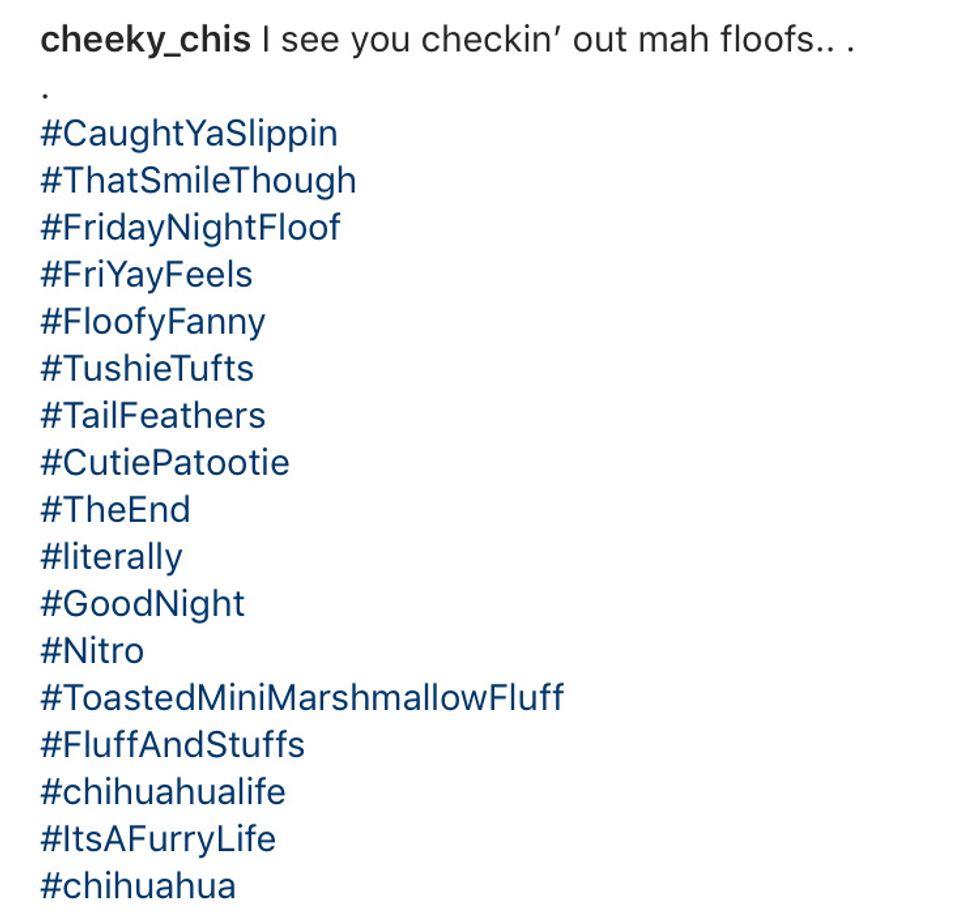 Ah, zoomies. What an exciting ball of energetic time... (Click on the image below if you've never experienced/seen dog zoomies before. Trust me, it's freaking adorable.)
Insta Dog Account:
@cheeky_chis
8. Tag dog community Instagrams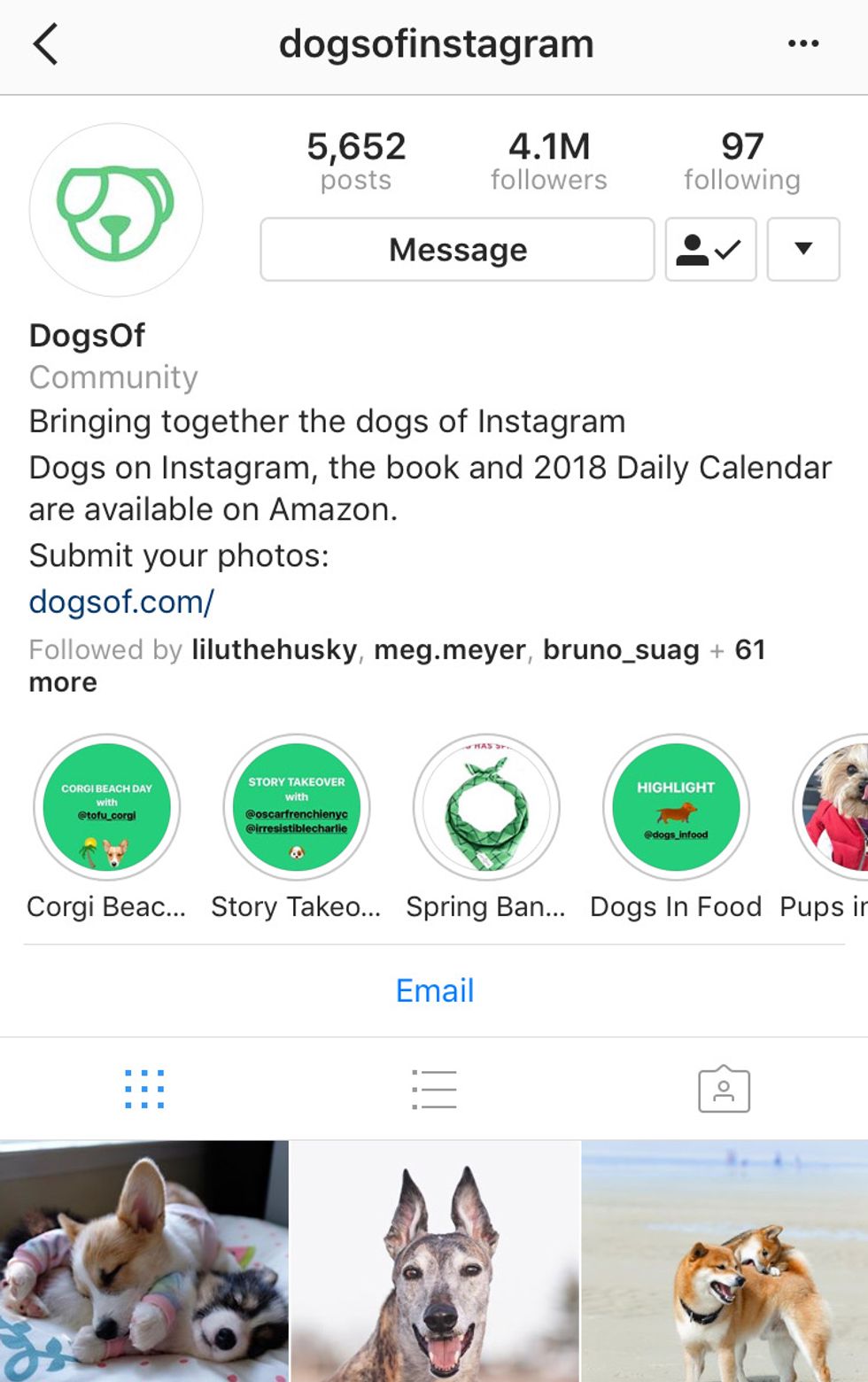 Legit, same reason as #7 above.

Insta Dog Account: @dogsofinstagram
9. Buy dog-centric apparel, mugs, accessories, etc. and post all this crap on Insta.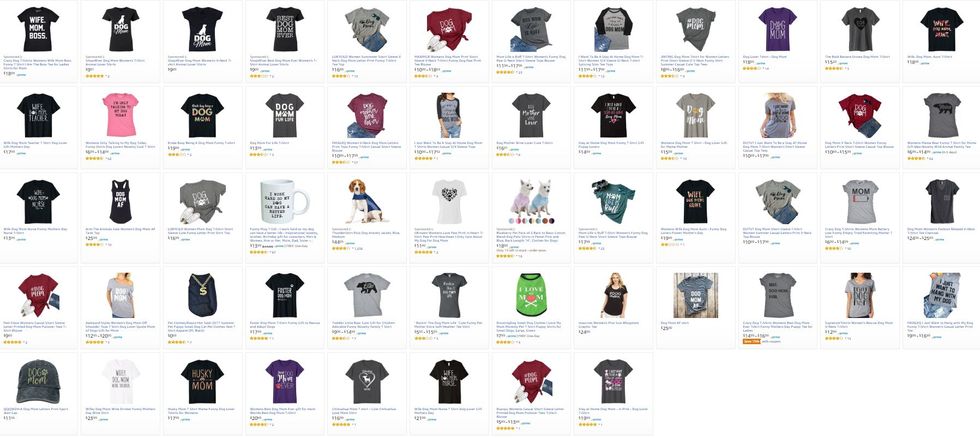 If you bought a "Dog Mom" shirt and didn't post a selfie of yourself wearing it on Insta, are you really even a dog mom? Yeah, didn't think so. (Pssssst: Amazon has a TON of dog mom shirts... just saying.)

10. Make all of their friends, cousins, exes, bosses, distant grandmother three times removed follow their dog's Instagram.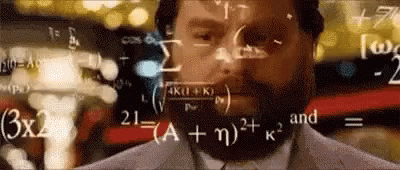 Gotta rack up them followers somehow!

11. Dog owners throw birthday parties for their dogs.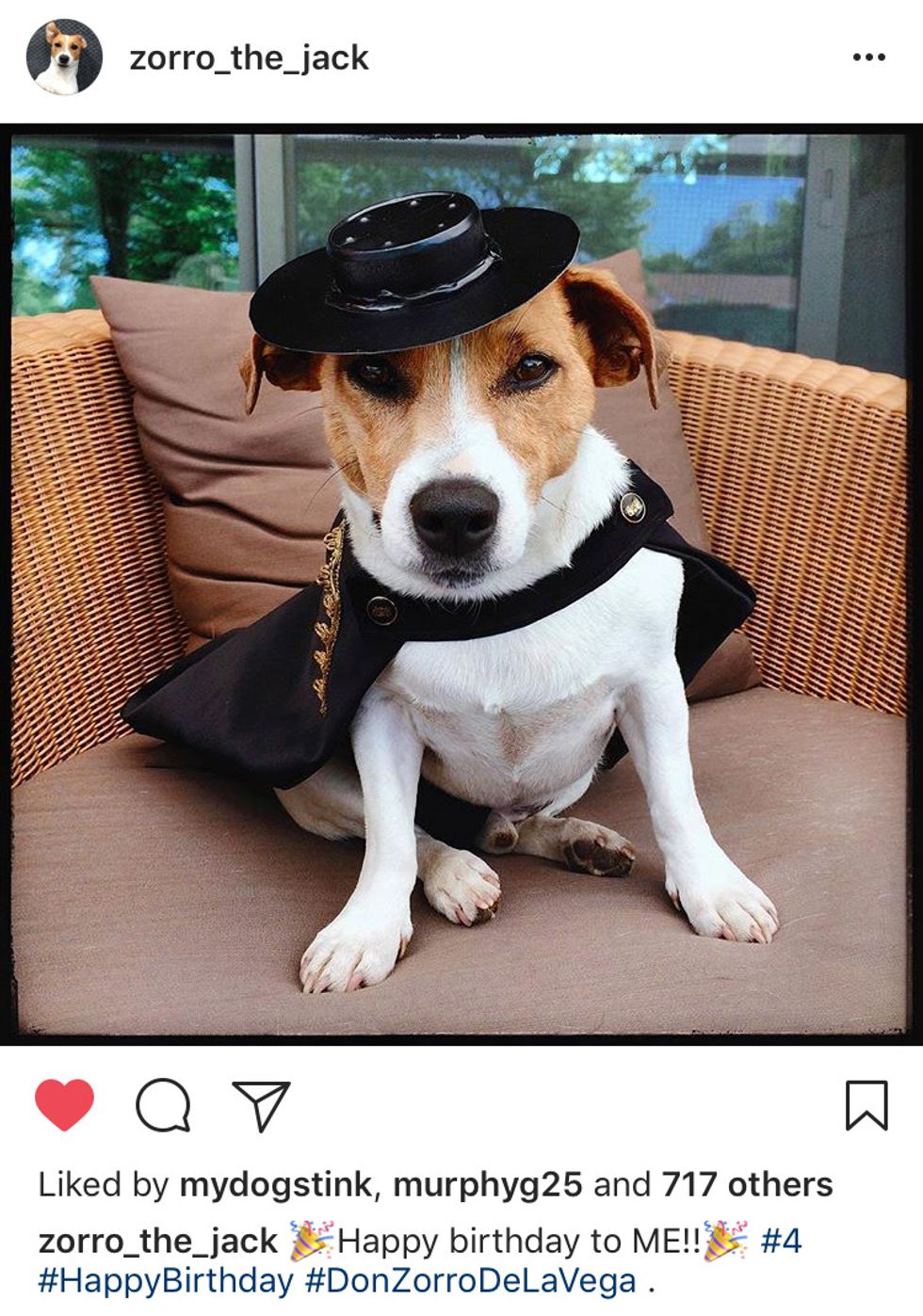 Okayyyyy, yeah if you do this, you're basically the definition of extra. But hey, dogs are basically humans, so they deserve to celebrate their additionally seven years of living every year.

Insta Dog Account: @zorro_the_jack
12. Have meet and greets for their followers.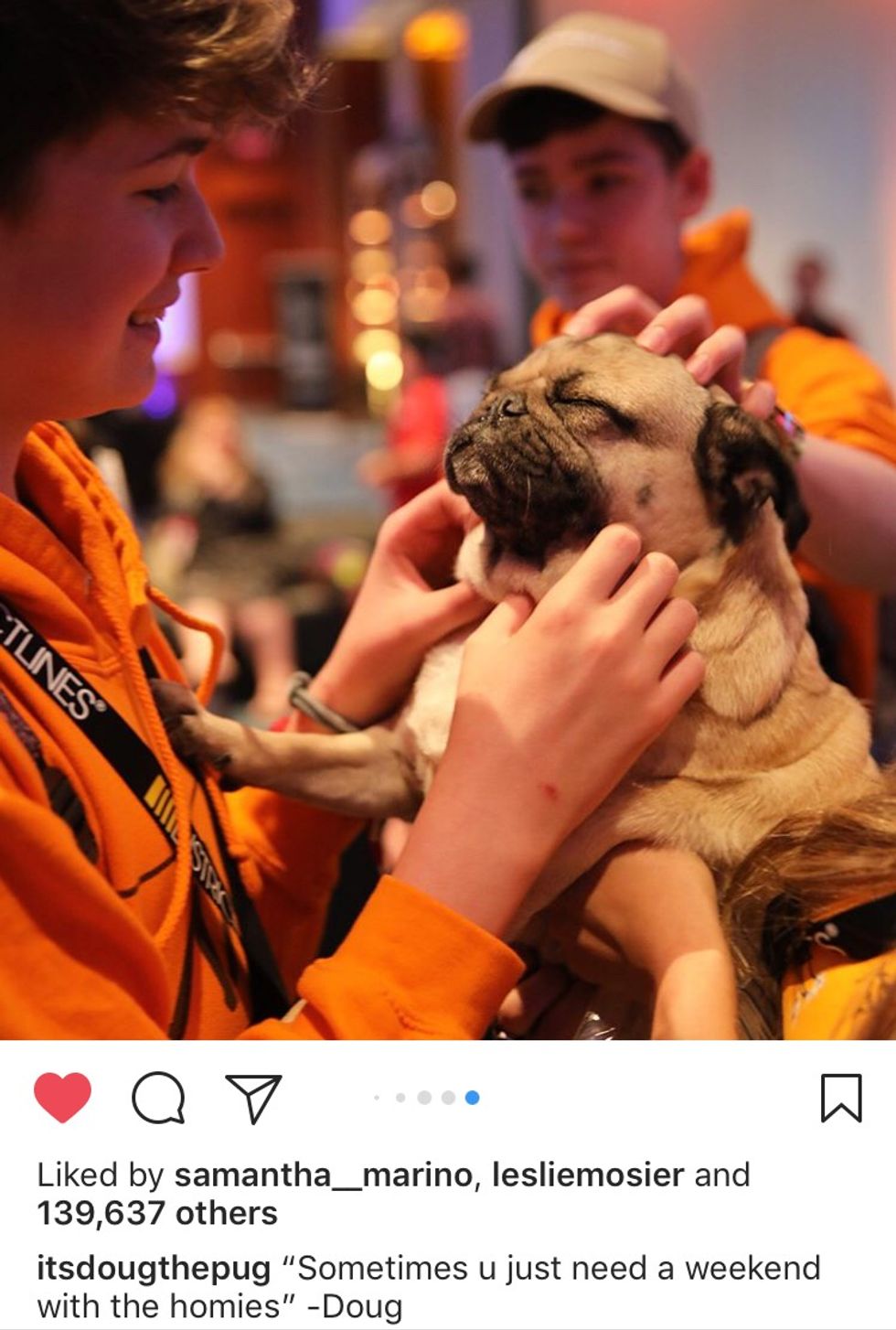 This is obviously only if your dog is like Insta famous and has millions or at least thousands of followers. (I personally would love to meet Doug the Pug. HMU Doug!)

Insta Dog Account: @itsdougthepug
13. Have their dogs pose with celebs (if they're lucky).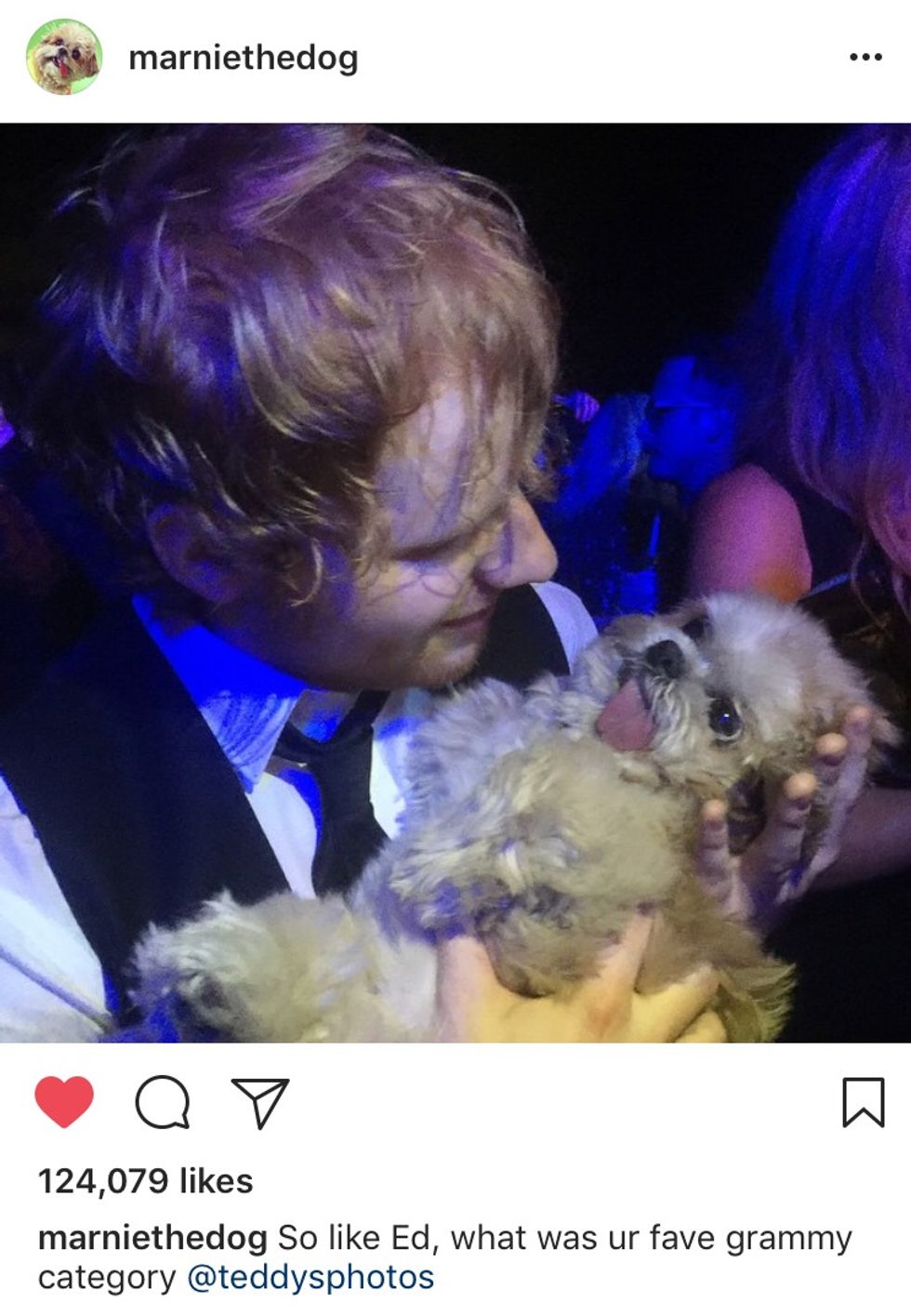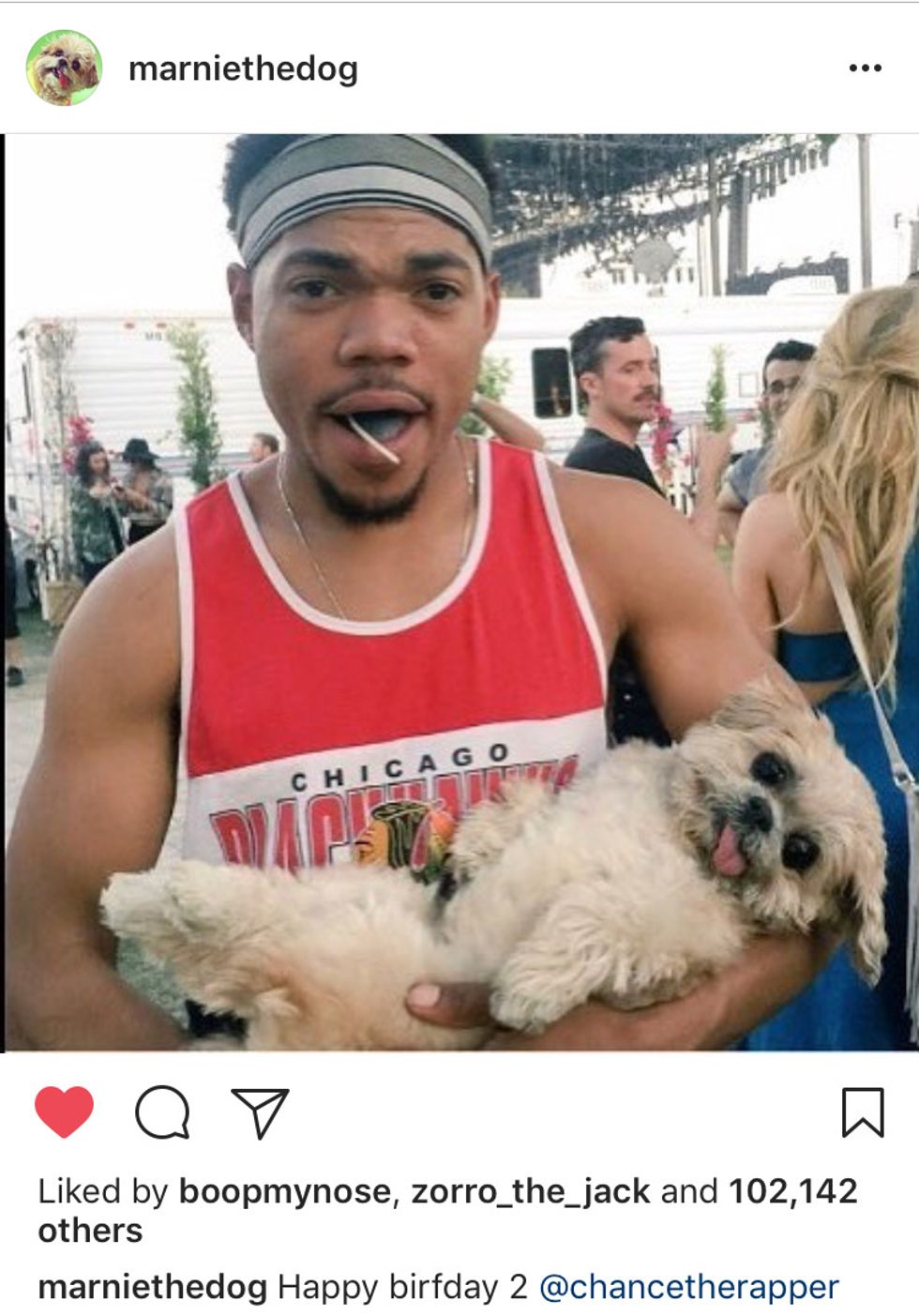 Dude, @marniethedog is the luckiest dog ever. I discovered Marnie after she posed with Ed Sheeran, and recently she was photographed with the likes of Kelly Ripa, Taylor Swift, Larry King, Chance the Rapper and more! Like what?
Insta Dog Account:
@marniethedog
14. Write captions as if the dog is speaking/saying it.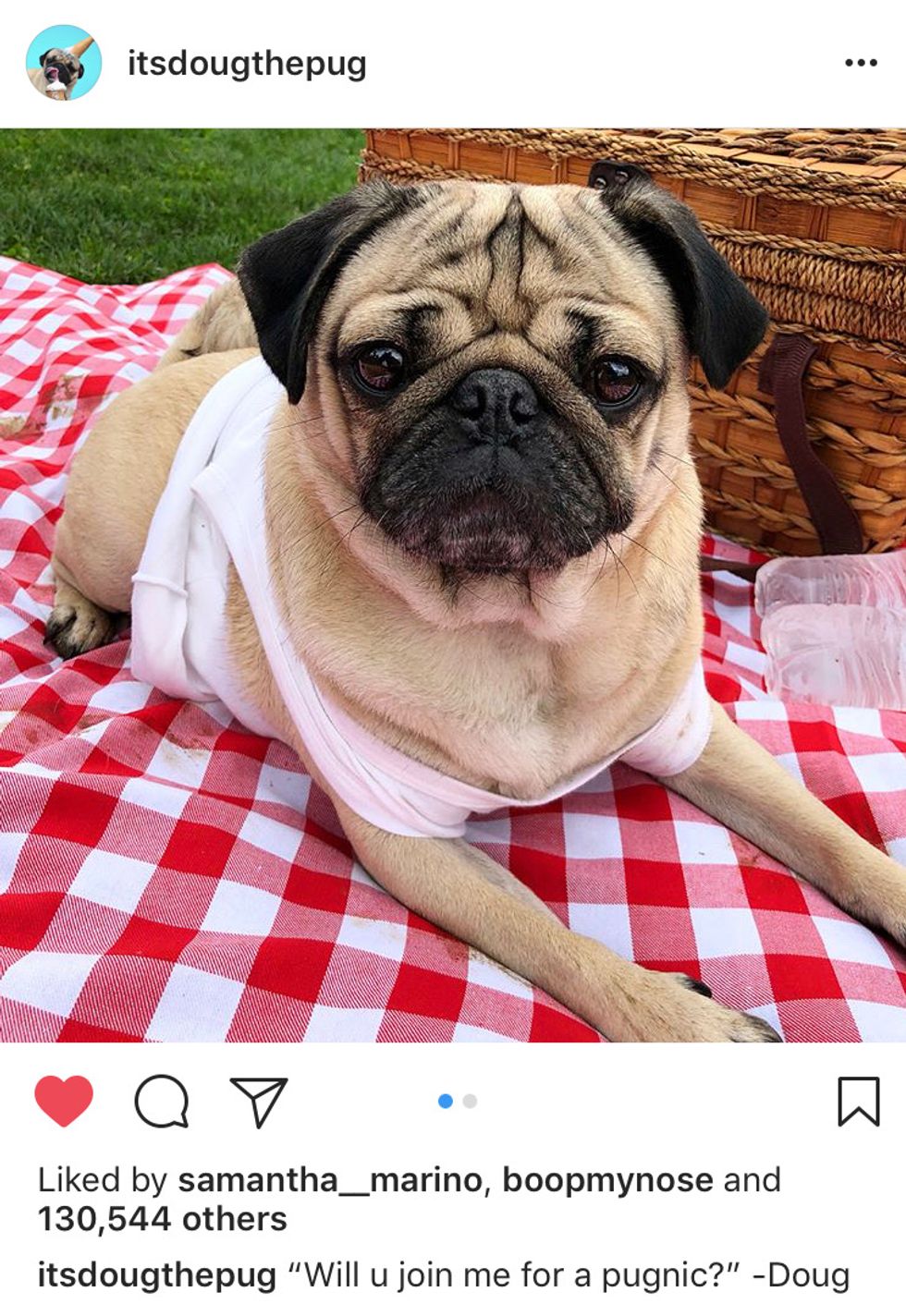 Clearly, this is simply a tactic to make dogs seem as if they're human, but hey, works for me.
Insta Dog Account:
@itsdougthepug
15. And obviously, make an Instagram for their dog.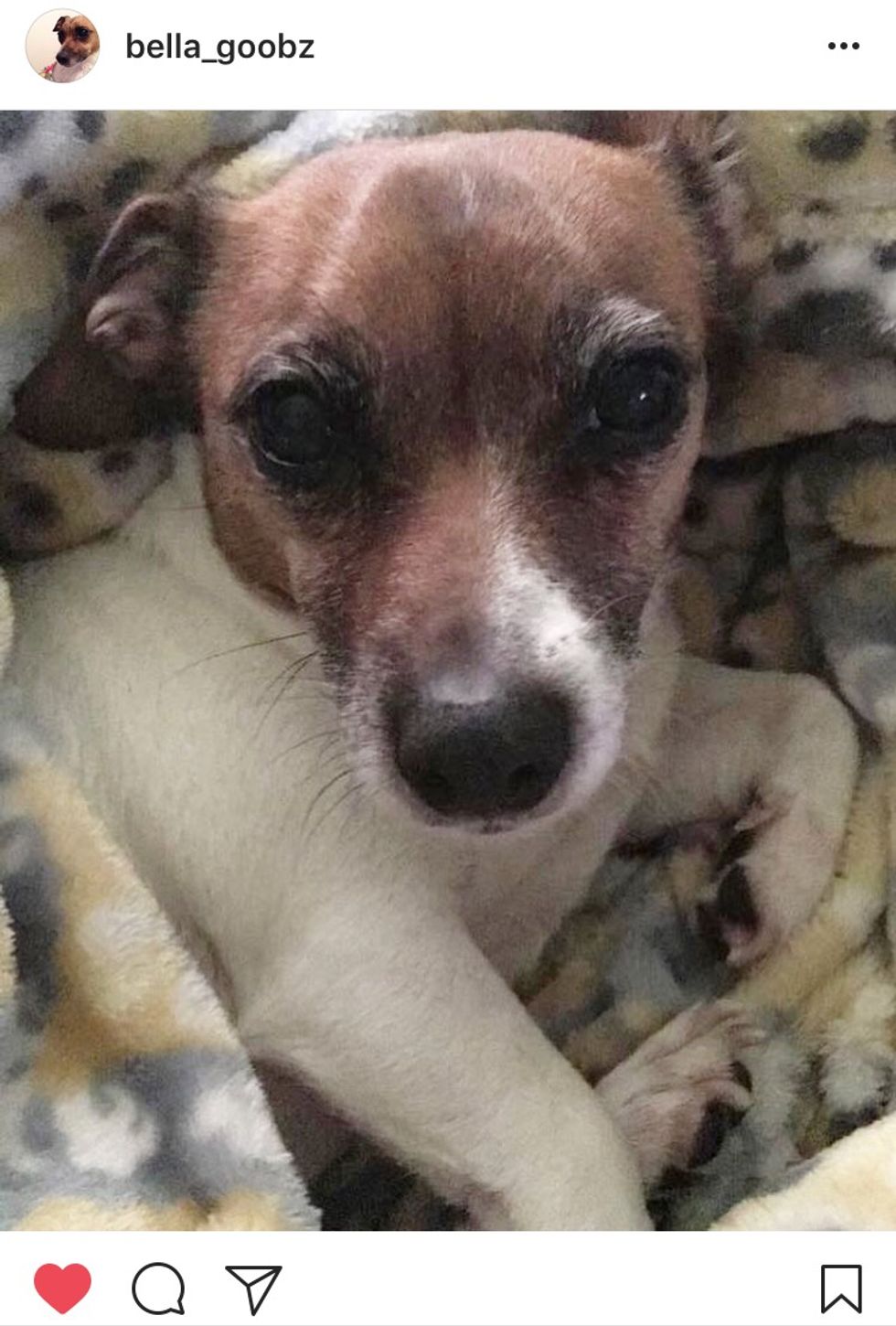 Because.... just 'cause. No other reason than to just show the world how awesome your dog(s) are in your life.
Insta Dog Account: @bella_goobz

And also, shameless plug in: Special thank you to @bella_goobz [my family dog, go follow her!] and @annuhhh89 for letting me use a bazillion photos of my adorable dog for this dog-centric article :)