It's finally summer!! Which means we have a lot of hot and humid days ahead of us.
When these hot days come you know you want nothing more than to just lay out by a pool, at the beach, or in your backyard. When you're laying out there's nothing better than listening to music or reading a book while you just relax. If you read there's nothing better than reading some contemporary about summer love. Here are some great reads that are PERFECT for summer.
1. Roomies By Christina Lauren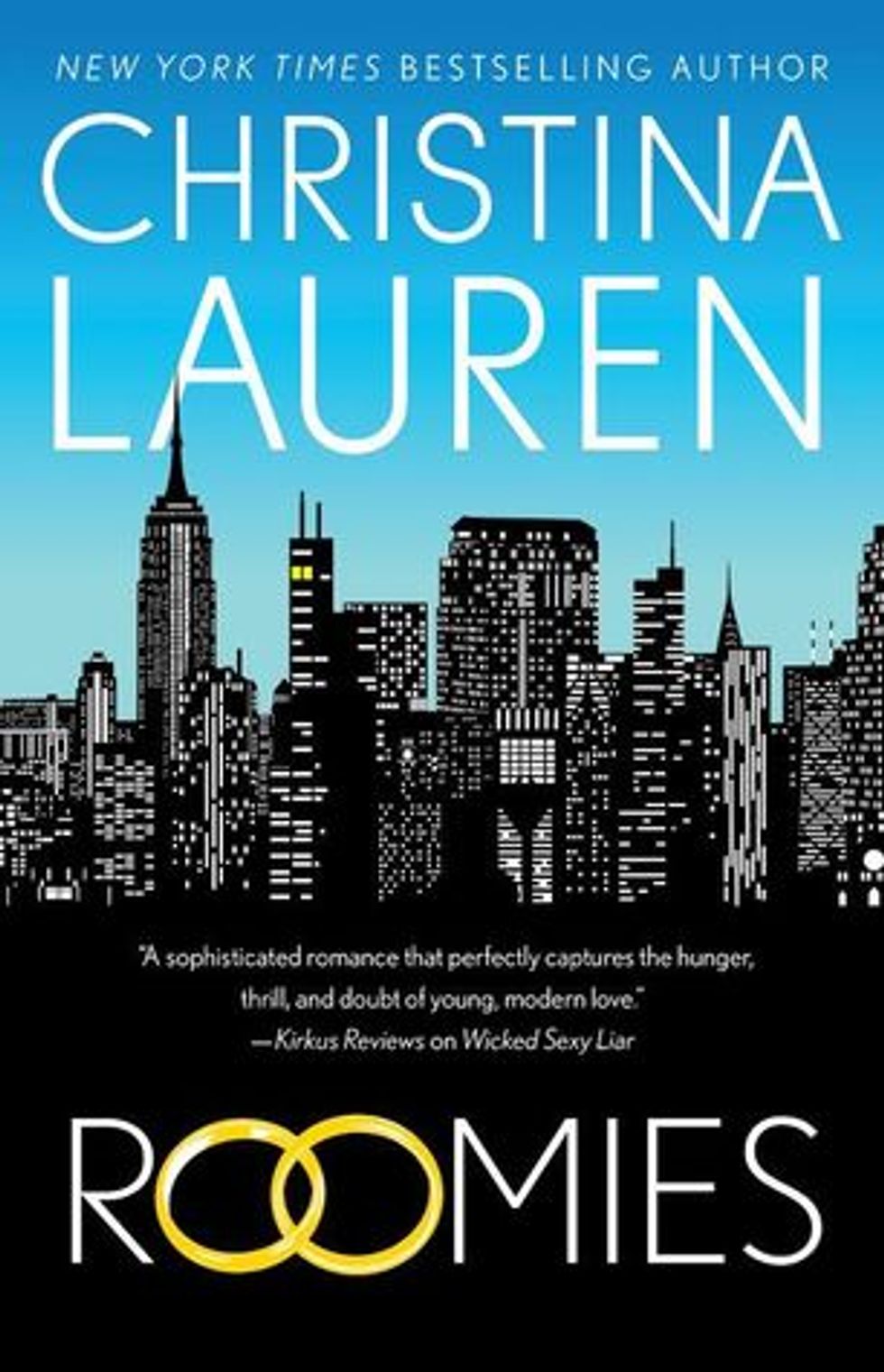 This is a love story based on a woman named Holland who's uncle got famous off of a huge hit musical.
Basically, they're like Lin Manuel Miranda with his fame from Hamilton in this novel. However, they run into a huge problem when their best violinist quits. When this happens Holland jumps in to help and gets the street musician she's been crushing on, Calvin Mcloughlin, an audition in order to repay him for saving her life.
Holland, however, finds out a secret that Calvin has: he's in the country illegally with his student visa having expired years ago. Seeing that her uncle needs Calvin as much as he needs him, she makes an impulsive decision: she decides to marry Calvin.
The premise makes it the perfect contemporary for a poolside read as you get sucked into this whirlwind of a story and will not want to leave without finishing it.
2. Once and For All by Sarah Dessen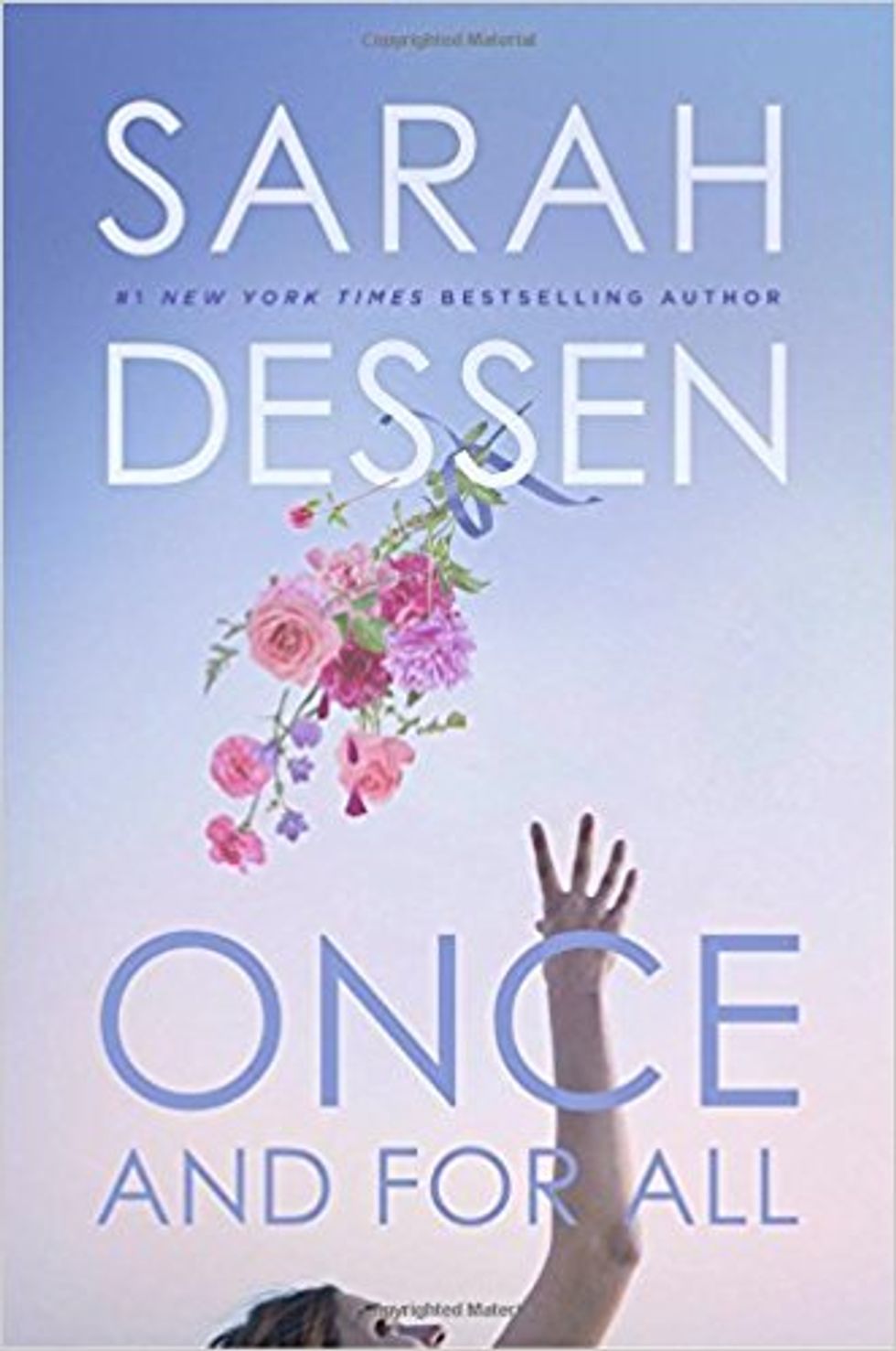 Louna is the daughter of a famous wedding planner who is cynical about love, especially since her first love ended in tragedy. But when Louna meets typical player Ambrose she holds him at arm's length. Despite this Ambrose isn't ready to give up now that he's met the only girl he really wants.
This summary makes you want to attend a summer wedding and meet the guy or gal of your dreams.
3. The Unexpected Everything by Morgan Matson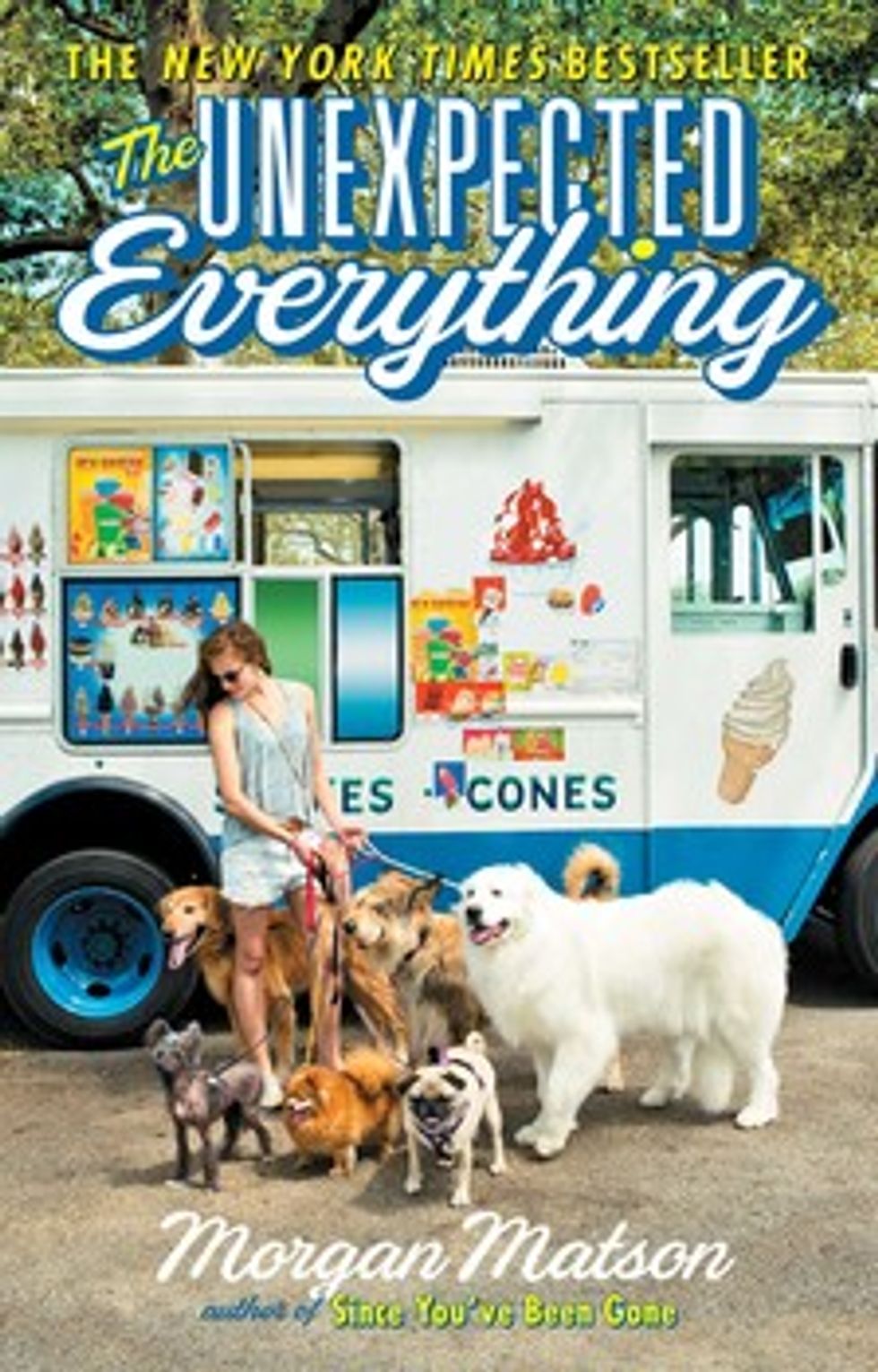 Andie has her life all planned out. That is until her dad's political scandal costs her a summer pre-med internship. This lands her and her Dad under the same roof for the first time in years and has Andie working as a dog walker, doing a scavenger hunt with her dad, and possibly falling for a cute guy named Clark.
Morgan Matson is one of the few queens of contemporary so it's no surprise that she makes this list with her most recent novel. However, she does FINALLY have a new novel coming out in June titled Save The Date, so you bet I'm going to buy it as soon as it hits shelves.
4. Leah on the Offbeat by Becky Abertalli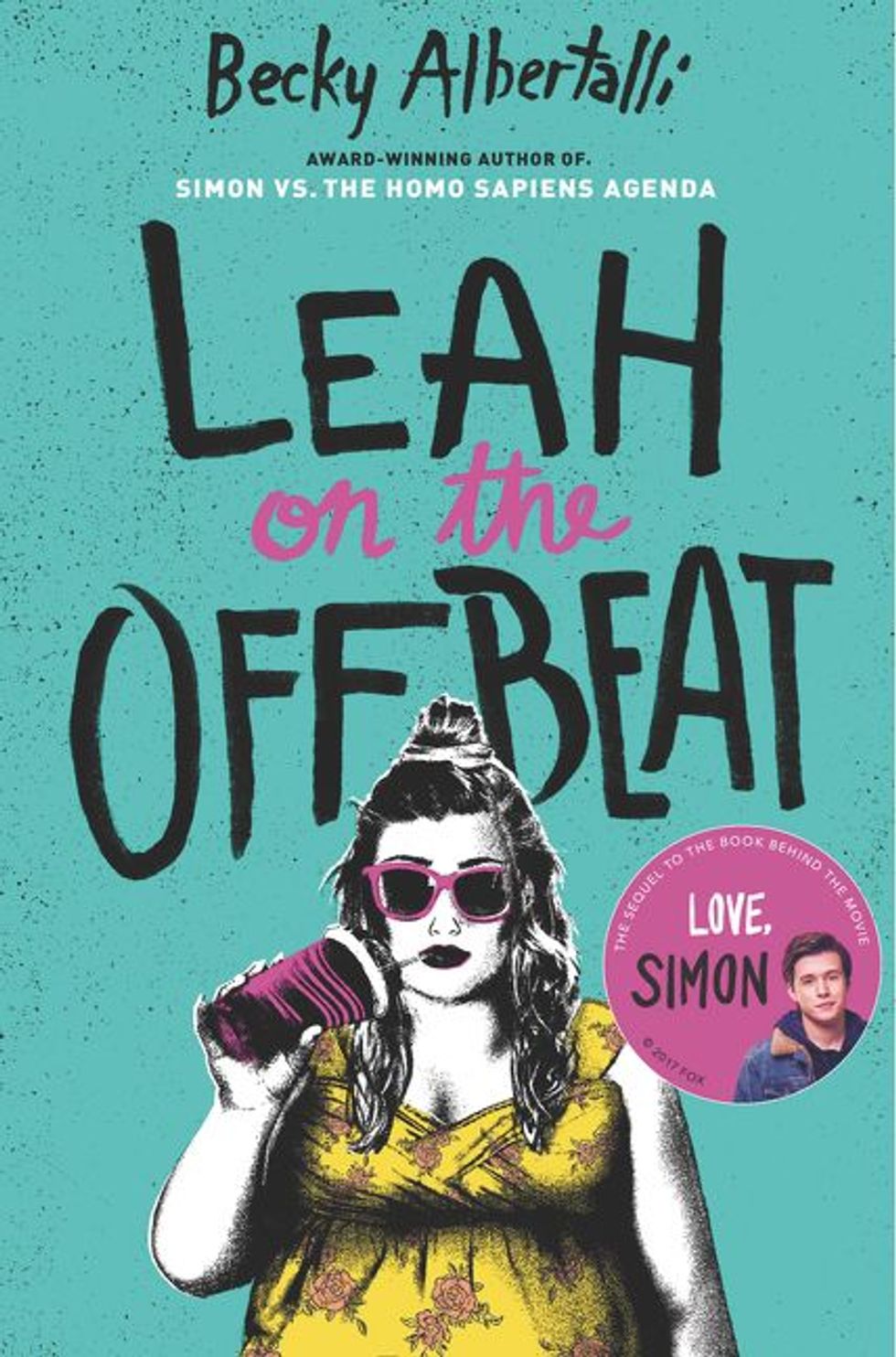 Leah Burke is Simon Spear's best friend whom you meet in the first novel Simon vs The Homosapien's Agenda. Leah's mom knows she's bisexual, but she hasn't mustered the courage to tell her friends, not even Simon who's openly gay. So, she really doesn't know what to do when her solid friend group starts to fracture.
I saw the film Love, Simon, which is based on the first novel, and I absolutely loved it. I have not thor this one yet, but I trust my friends who are raving about both books and I cannot wait to pick these up eventually!
5. A Darker Shade Of Magic by V.E. Schwab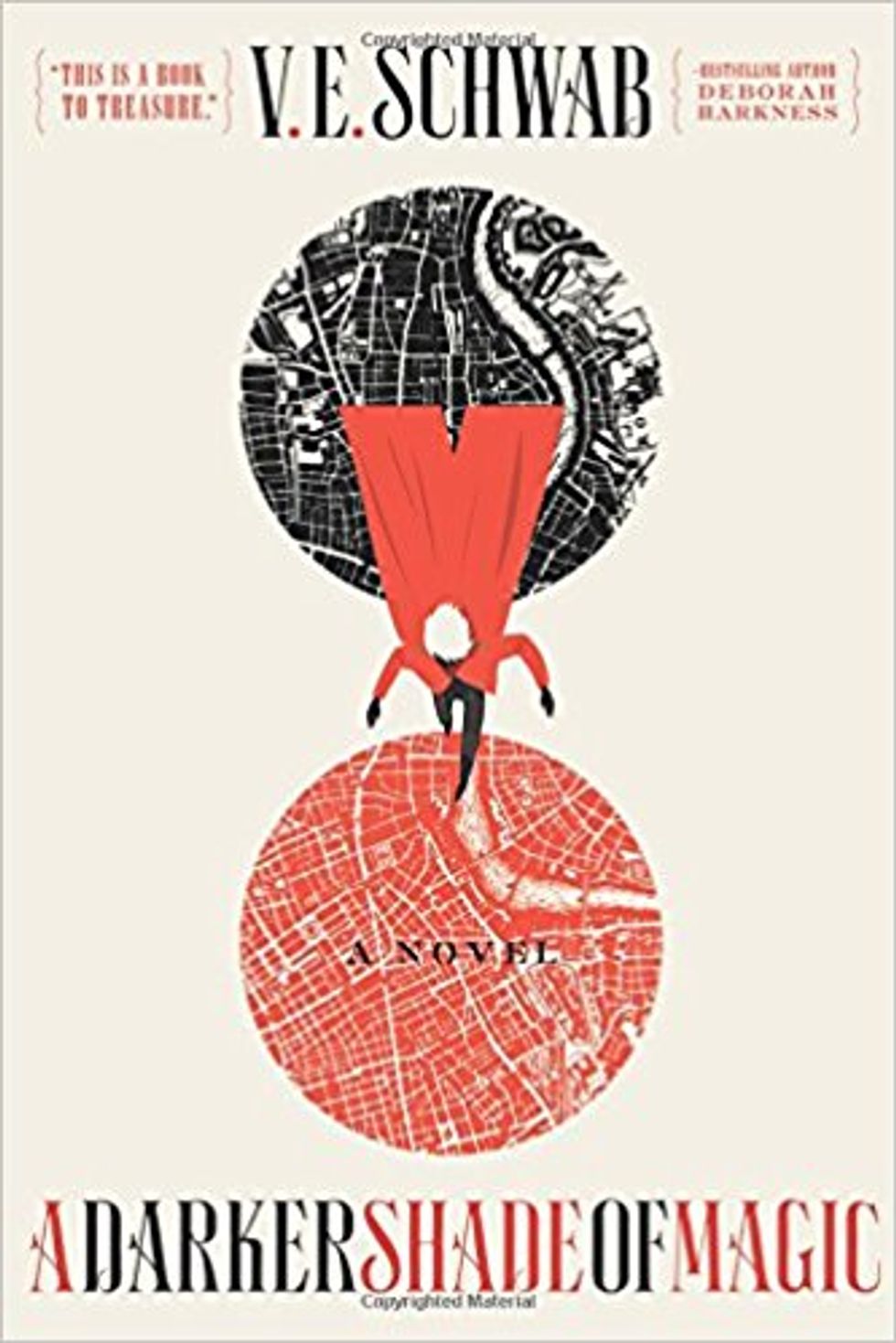 Kell is one of the last of the Antari. That is magicians with a rare ability to travel between parallel Londons: Red, Grey, White, and previously, Black. Raised in Red London, Kell serves as an ambassador, traveling between the worlds.
Unofficially, Kell is a smuggler, bringing people things they would never see otherwise from the different worlds. It's a dangerous hobby with dangerous consequences which Kell experiences first hand. After an exchange doesn't go as planned, Kell escapes to Grey London and runs into Delilah Bard.
First, she robs him and then she saves him from a deadly enemy and finally forces him to take her on a proper adventure. Now, risky magic is around them, and betrayal lurks in every corner. To save all the worlds, they must first stay alive.
Obviously, this one isn't a contemporary, but it's another one of those page-turners which makes it a great lazy day read. It sucks you in right from the beginning and reads almost like a time travel novel. You won't want to put this down and you'll want to pick up the next book in the trilogy as soon as you finish it.
6. The Night Circus By Erin Morgenstern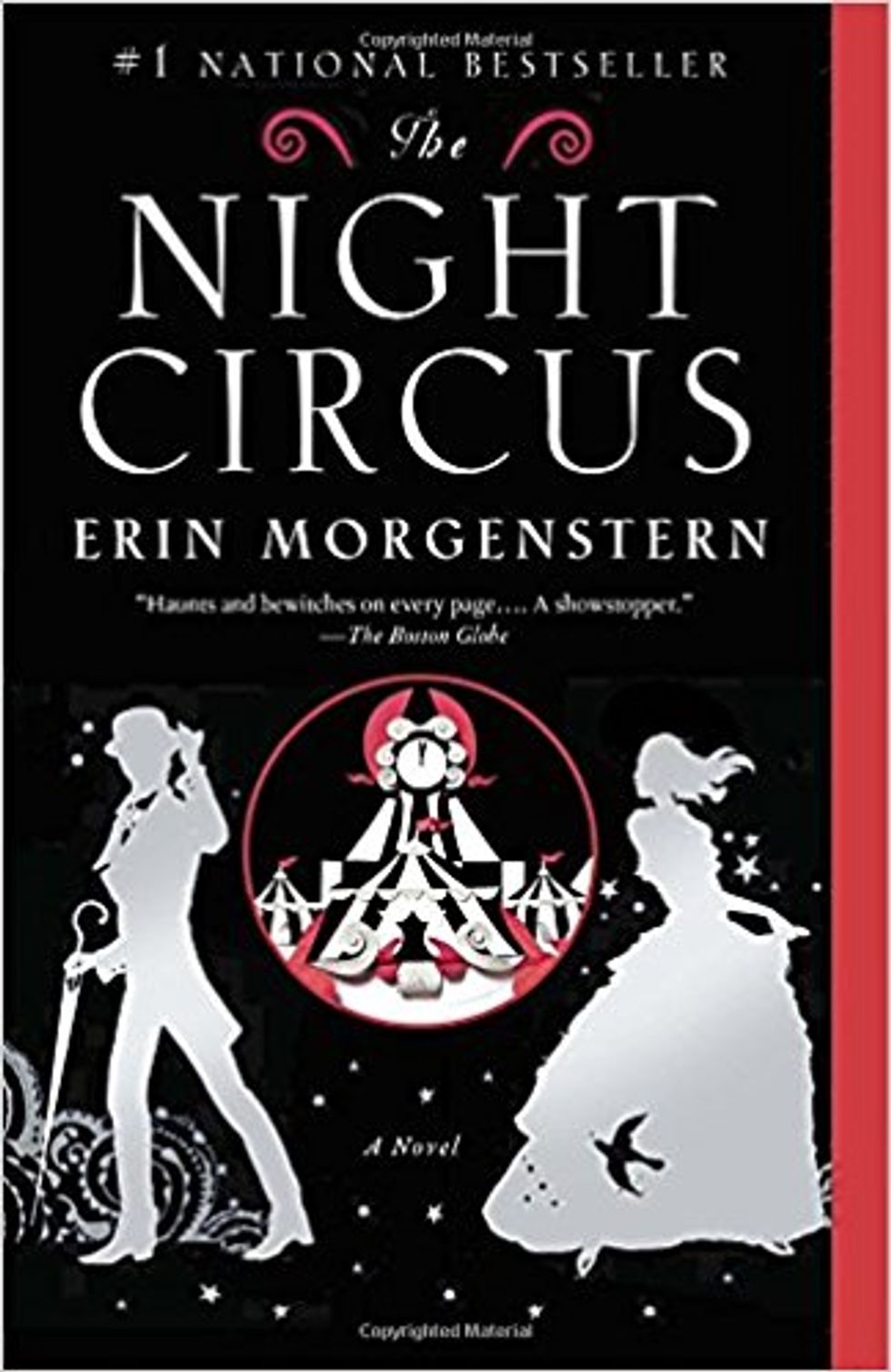 Le Cirque des Rêves is a circus only open at night that arrives in towns without any warning preceding it. Behind the scenes, there is a fierce competition underway, a duel more specifically, between two young magicians, Celia and Marco.
They have been trained since their childhood explicitly for this purpose. However, they do not know that it's a game where only one of them can be left standing in the end. Despite this, Celia and Marco fall headfirst into love. However, even with this love, the game must be played out and the fates of everyone involved hang in the balance.
This is another great read that will have you falling in love with the storyline and the writing. This is more a fantasy story combined with some true love, but you will love every second of it. The opening definitely hooks you.
7. The Kissing Booth by Beth Reekles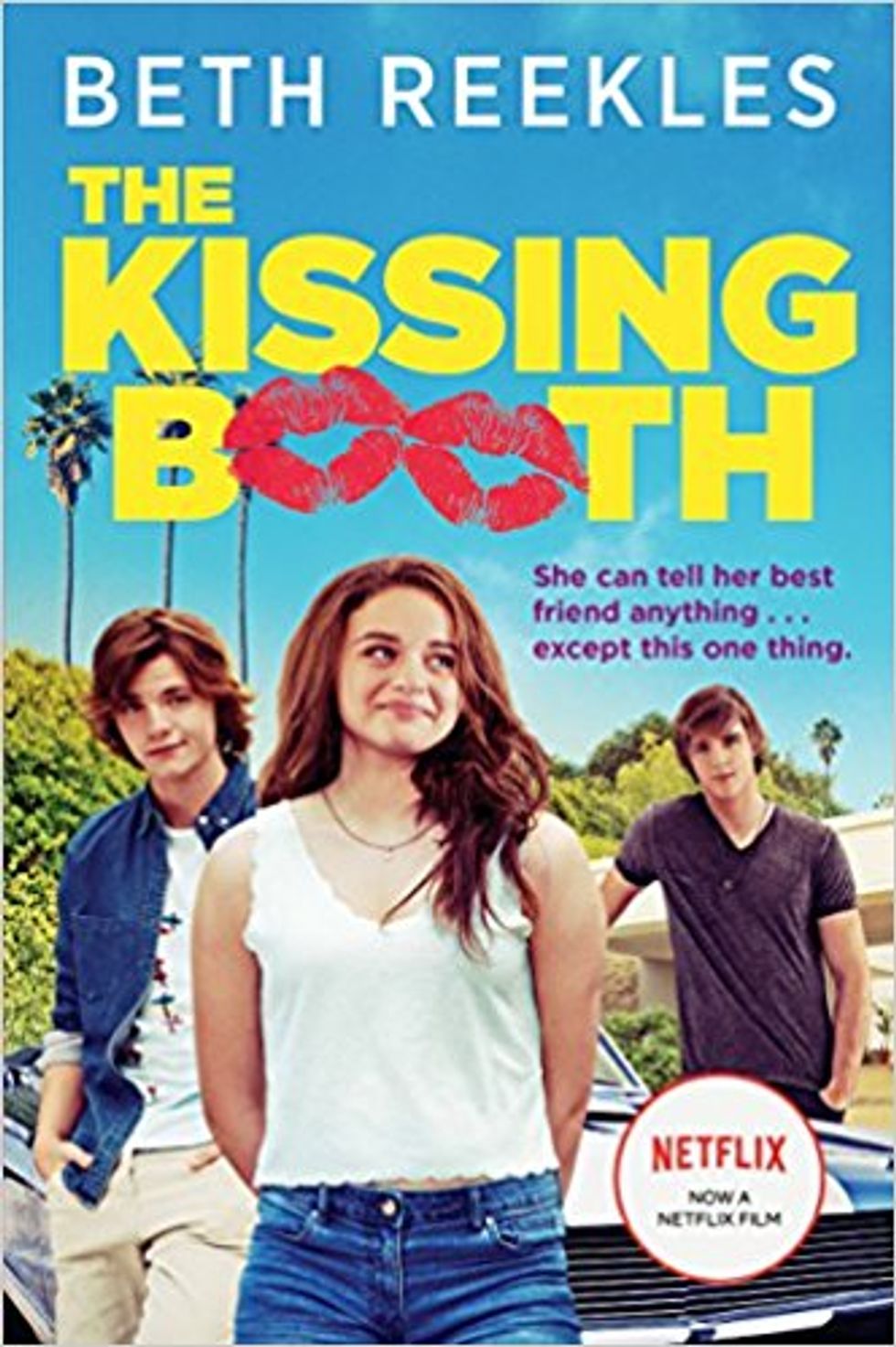 This is typical girl falls in love with best friend's brother novel. Elle Evans and Lee Flynn have been best friends since birth.
Born on the same day, at the same time, and their moms are best friends. However, when Lee and Elle decide to run a kissing booth at the school carnival for their dance club, Elle ends up kissing Lee's popular and total player older brother Noah. Elle's head tells her to stay away because she and Lee have strict rules about not dating family members within their friendship, but her heart wants him. Will Elle and Noah have their own happily ever after?
This is now a film on Netflix starring Joey King and Joel Courtney and Elle and Lee respectively, and I have to say it is fantastic! It really makes me intrigued to read the book and see what it's about!
8. Anne of Green Gables by L.M. Montgomery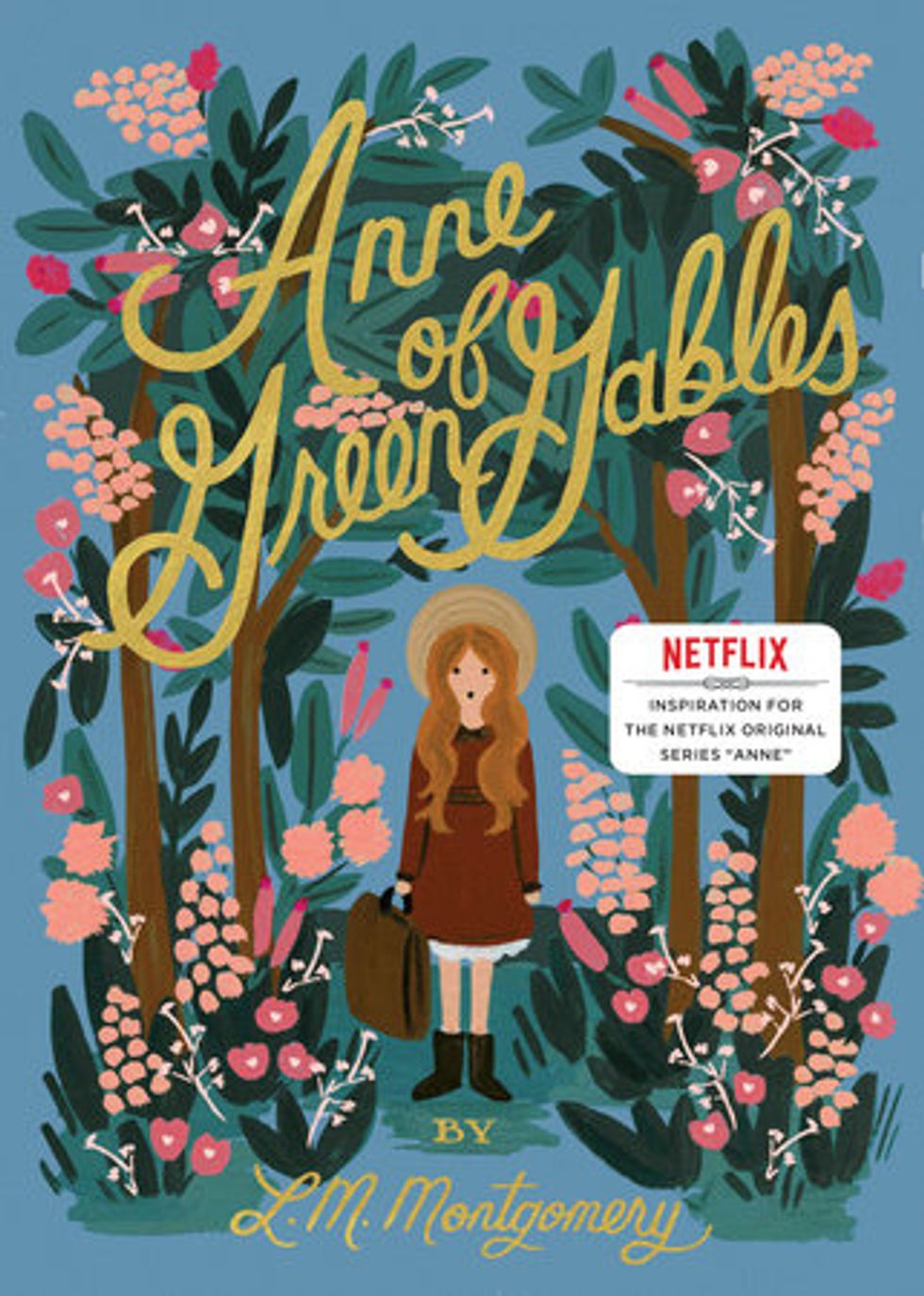 Anne Shirley begins her adventures in Green Gables, a farm outside of Avonlea on Prince Edward Island, thanks to the Cuthberts who sent word to the orphanage she was at to adopt. When Anne realizes they wanted to adopt a boy instead, she tries to win them, and the reader over.
This has book has quite a few adaptations to it now including the Netflix series Anne. I highly recommend this book. You'll fall in love with Anne and all the characters that surround her in the story. If you like Gilmore Girls you will see a lot of similarities between Anne and fun loving Lorelai Gilmore.
9. Peter and Wendy by J.M. Barrie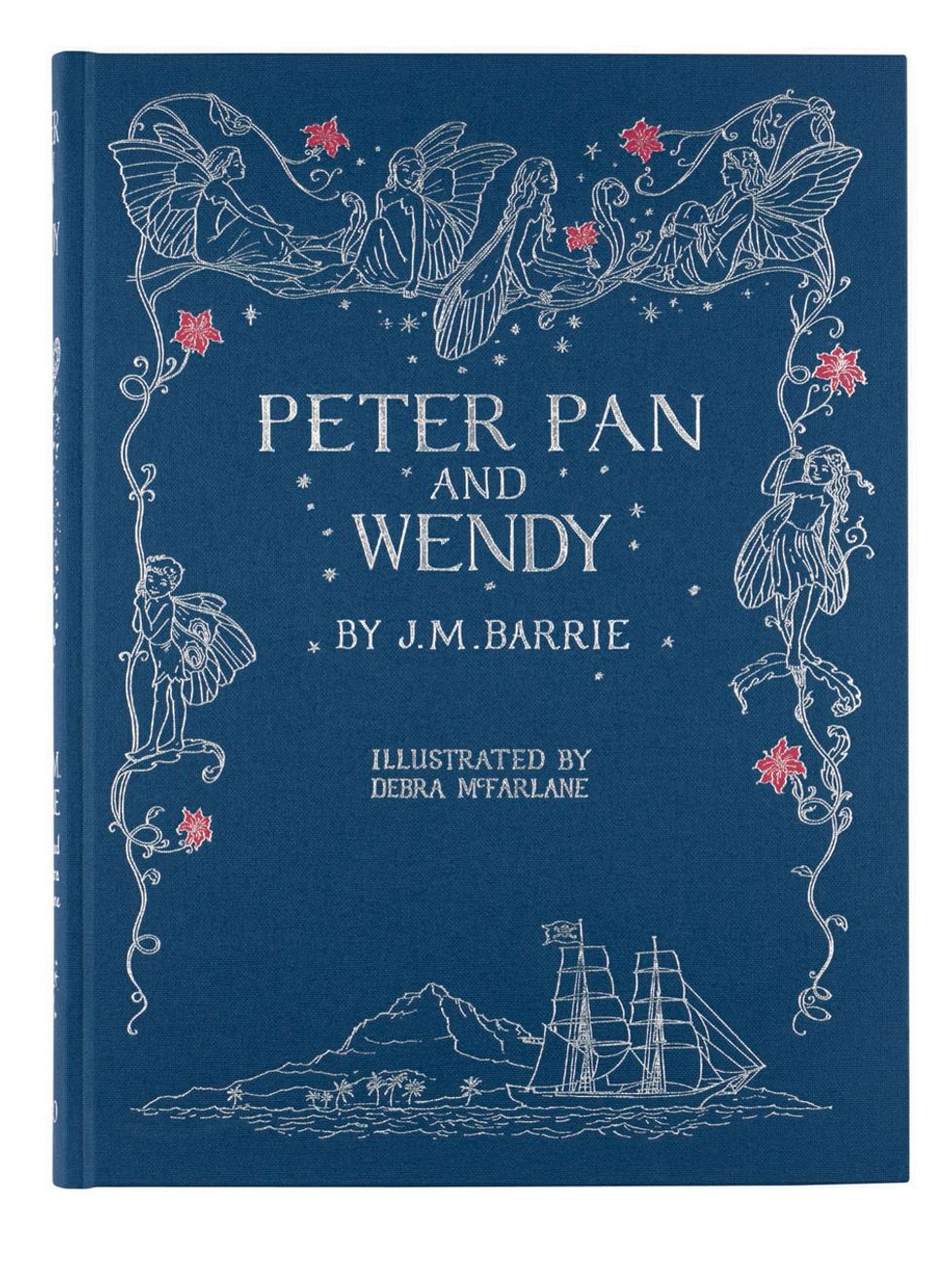 Everyone knows the classic story of Peter Pan from the 1953 Disney Film, but nobody knows the story of Peter Pan from J.M. Barrie's classic novel Peter and Wendy. It is based on his play from 1904 titled Peter Pan and was published after the play in 1911.
It is a story filled with pirates, mermaids, fairies, and elements of fantastical imagination. Peter's adventures with the Darling children capture what it means to be a child in the Edwardian Era (post-Victorian Era), and rebellion against the role adulthood plays in conventional society.
I was very skeptical at first before jumping into this novel because both the classic 1953 Disney film and the 2003 Universal version hold a special place in my heart as Peter Pan was, by far, my first childhood crush.
However, despite the tidbits of a creepier Peter Pan, I absolutely LOVED this novel. I had to read it for my Literature for Children class this semester and I absolutely adored it. My cover did, unfortunately, rip though. So, I hope to buy a fancier edition when I get the chance! The novel is also EXTREMELY similar to the 2003 film starring Jeremy Sumpter.
It even takes many lines directly from the novel! It's a children's classic but that doesn't mean it's necessarily meant for children! As a young adult and Disney lover, I really enjoyed this novel. It's a quick read though, so make sure you have another book nearby when picking this one up!
10. By the Book by Julia Sonneborn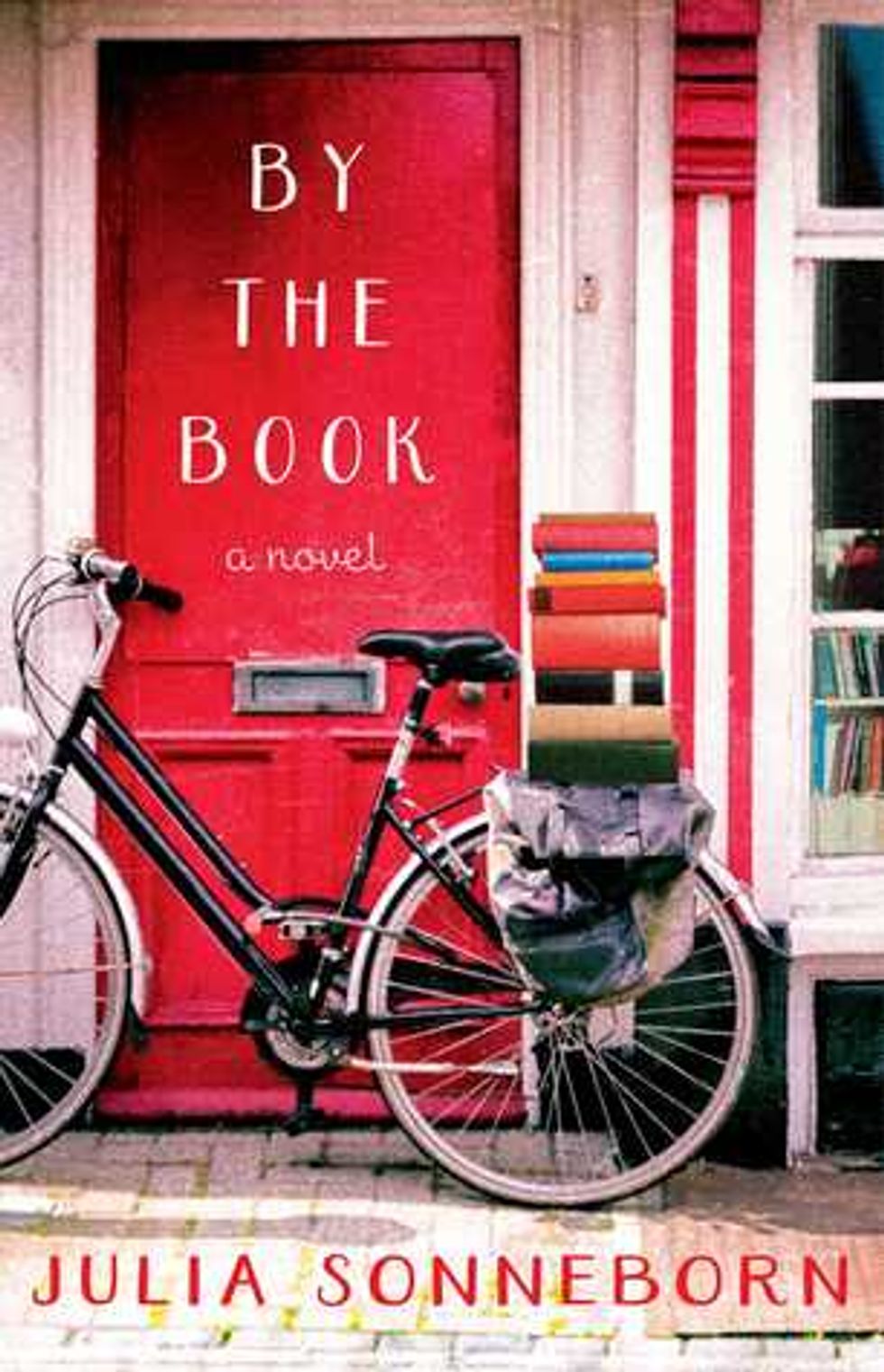 This book is pitched as a retelling of Jane Austen's Persuasion. An English professor, Anne Corey, is struggling for tenure at the college she teaches at. All she needs to do is score a book deal, a promotion, and then she's in.
But then, Adam Martinez, her ex-fiancé, and first love ends up as the college's new president and her boss. She should be able to keep herself distracted, but she has a new romance starting to bloom with the college's hot writer-in-residence.
However, no matter where she looks, Adam, is always there. He's smart and sexy, so, of course, her feelings buried long ago start to resurface. Anne wonders if she might just be able to get a second chance at love with Adam.
Okay, just from the premise of this book it makes me want to pick it up. I have never read Jane Austen, I am ashamed to say, but this book sounds like the perfect read for a sunny summer day. I hope to pick this one up when I'm hanging at the beach or poolside this summer, because, as an English major, it seems to good to pass up on.
11. My Oxford Year by Julia Whelan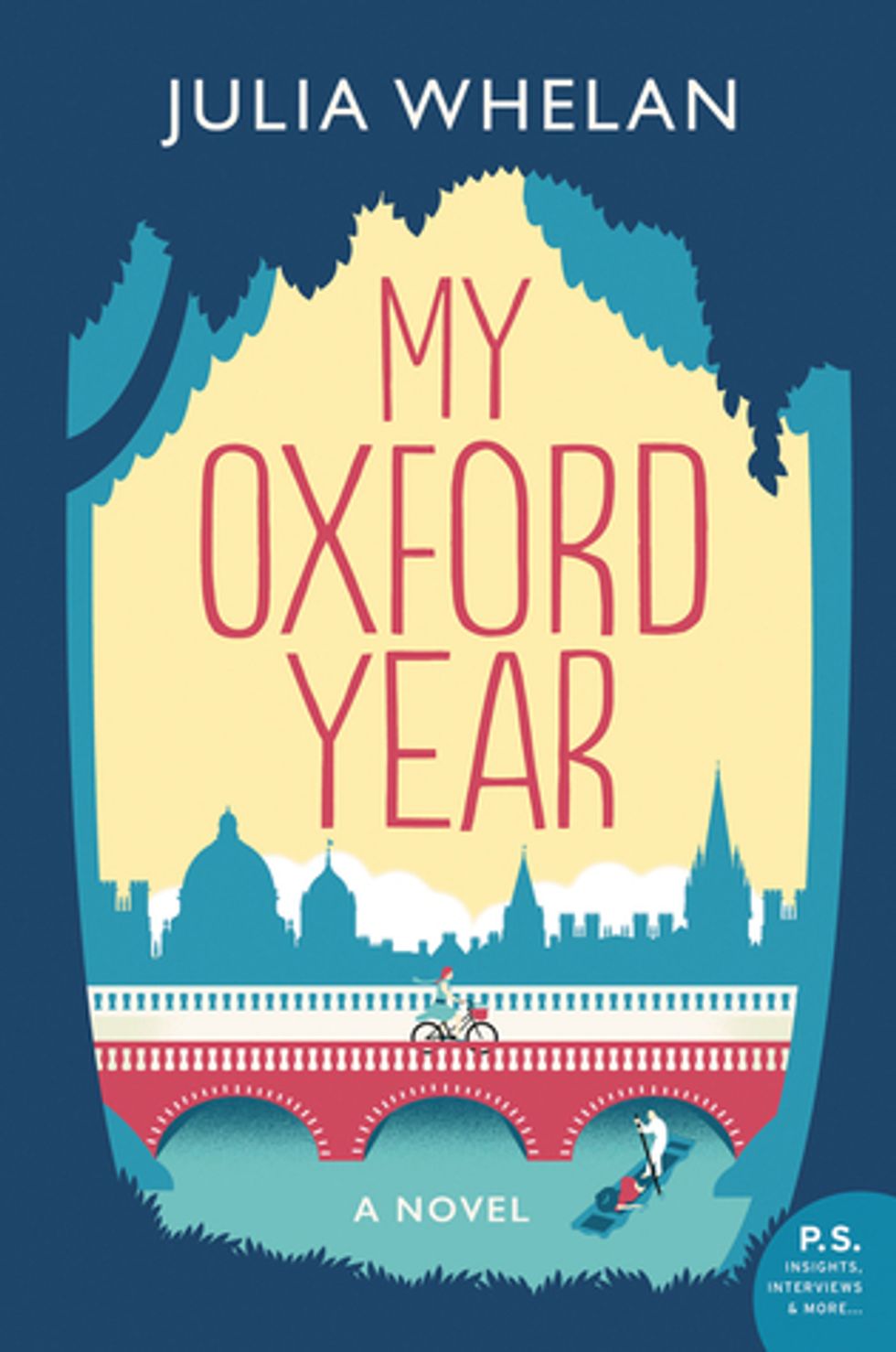 Ella Duran is an American who has always had the dream to study at Oxford since she was 13. Now 24 she finally made it to England on a Rhodes Scholarship where she's offered a position in a rising political star's presidential campaign.
She goes with the promise that she'll be working remotely and will return to D.C. after her year in Oxford, she's free to enjoy the experience, However, when a local is too quick with his car one day he ruins her shirt and her first day there. This man turns out to be her English Literature professor, Jamie Davenport.
However, when a late night drink connection turns into much more than just a casual fling between the two when Ella discovers that Jamie has a life-changing secret.
I am very uncertain about this one as I do not approve of a professor-student relationship when a student is still taking their class. However, the main character is also 24 so she is a little bit older than a typical college student would be. I don't know if I will pick this up but the synopsis is very intriguing and I may just pick it up to see what it all entails.
12. The Light We Lost by Jill Santopolo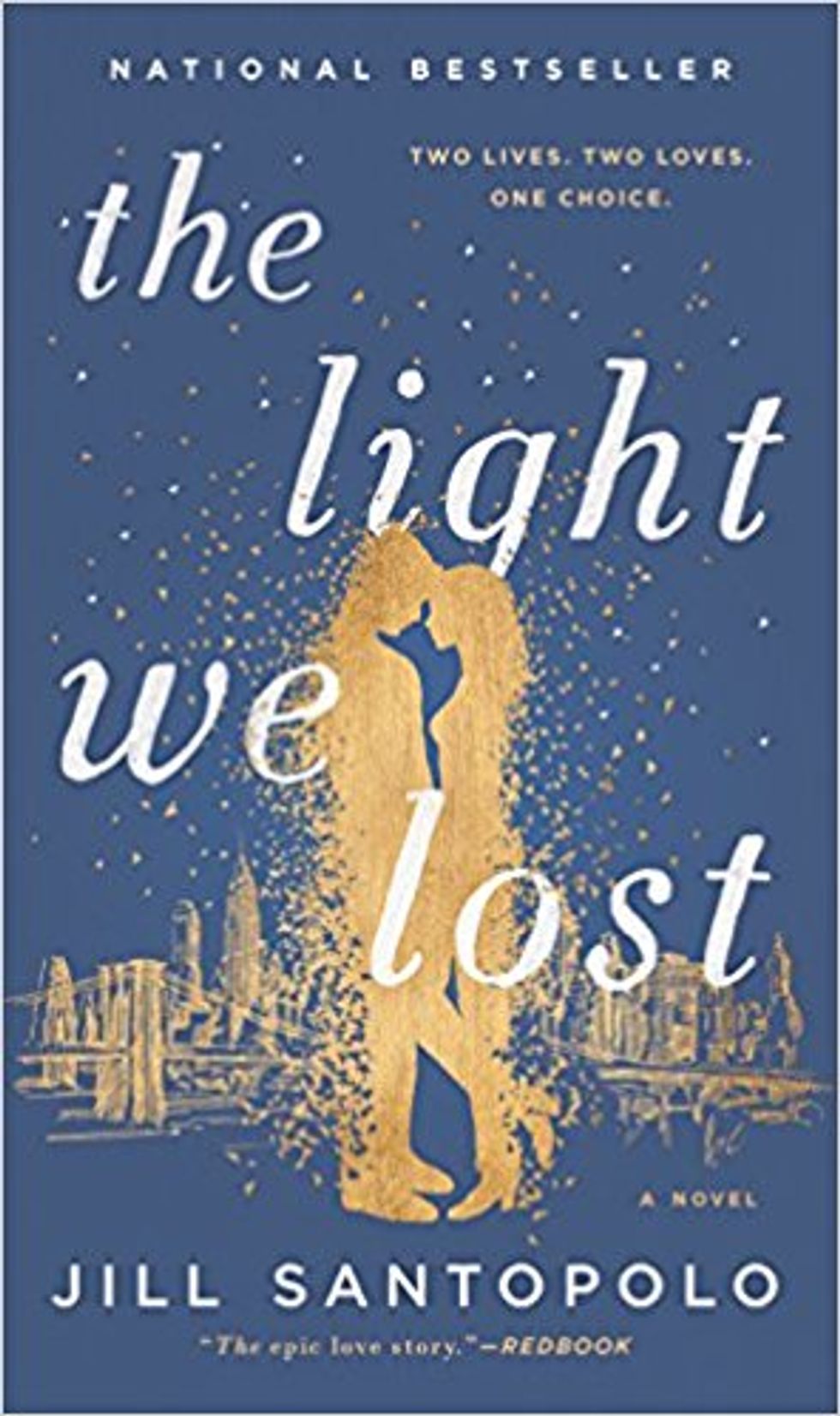 This romance novel follows Lucy and Gabe as they meet as seniors at Columbia University which changes their lives forever.
Together they decide they want their lives to matter and when they meet up a year later it seems like fate –– maybe they will find their life's meaning to each other. However, then Gabe becomes a photojournalist in the Middle East and Lucy pursues a career in New York they are separated once again. The journey takes them continents and countries apart but never out of each other's hearts.
This novel was actually picked up for a feature film by Southpaw Entertainment with the author writing the screenplay. This novel sounds very intriguing and seems to have a deeper meaning than just a romance between two people. I was very intrigued by the premise and I think a good romance story always makes a great summer read!
13. The Summer I Met Jack by Michelle Gable
This a story based on a romance between former president John F. Kennedy and Alicia Corning Clark and the child they might have had together.
This is based on Alicia's real life as J. Edgar Hoover insists she was paid to keep quiet by the Kennedys. She wasn't paid to keep quiet about her romance however, she was paid to keep quiet about the child her and Jack may have had.
The premise is this: In 1950 a young polish refugee arrives in Hyannisport, Massachusetts to be a maid for one of the wealthiest families in America. Alicia is of course dazzled by Jack, the oldest son, and a rising politician. They are soon engaged, but Jack's father forbids the marriage. As a result, Alice trades that life for Hollywood and then Rome.
She ends up dating famous actors and athletes all while staying close to Jack. A decade later, on the eve of Jack's inauguration as the thirty-fifth president of the United Staes, the two confront what they mean to each other.
I love my share of historical fiction and this sounds like the perfect mix of romance and historical fiction. It also sounds really intriguing as this is a story I have never heard of nor learned about before. I will definitely add this to my summer reading list and my potential beach reads when it comes out on May 29th.
If you love to read, this list is perfect for you, as you start of your summer, make sure to pick up one of these intriguing reads!