Rome has some of the most spectacular ancient architecture you will ever see. The Eternal City is full of ruins and art and romance. Before traveling to Rome there are things you need to know about what to pack, what to do, and what to avoid.
1. Technology
Rome is still evolving. Most places aren't up to date on credit card systems. You will usually have to pay with Euros or meet a certain price minimum with your purchase if you want to use a credit card. Make sure you always have Euros on you just incase your credit card isn't accepted. Also, many places do not have wifi yet. The city is ancient, and a lot of Italy's population doesn't use the internet on a daily basis like Americans do. Even still, you should be enjoying the adventure rather than sticking your nose in your phone.


2. Trevi Fountain
Like right out of the Lizzie McGuire Movie. The best time to go is early in the morning in order to beat the other tourists from photobombing your candid moments as you toss your coins into the fountain. Don't sit on the ledge of the fountain or the police will reprimand you.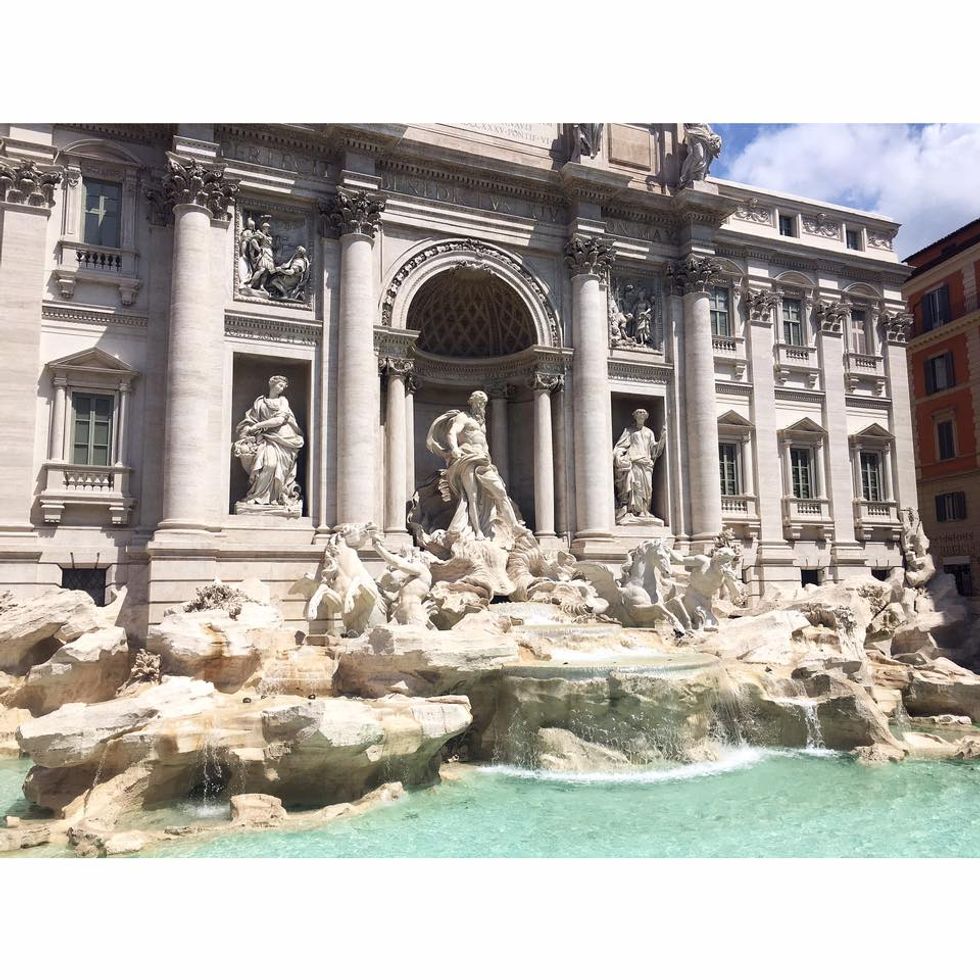 3. Learn Italian Phrases
Italians, just like the French, appreciate efforts to speak their language in their country. Ciao (Hello/Goodbye) and Grazie (Thank You), Non capisco (I don't understand), Inglese (English) are good examples. Learning these will go along way.
4. Gelato
Delicious, especially on a hot summer day. There are tons of Gelato stands, trucks, and cafes in Rome. Everyone has their favorite Gelato location, test them all out (well, not all of them because there are SO many). I personally like the Gelato truck that sits on Aventine Hill by the secret key hole.
5. Pizza
The pizza in Italy is not the same as the pizza in the US. It is a thin and more crunchy than savory. If I were to travel to Rome again, I would skip the pizza altogether.
6. Breakfast
You won't find very many places with an American type breakfast in Rome. Italians, like many other European countries, have cappuccinos or espresso and a pastry. If you are in the need of a larger, more fulfilling breakfast, there is a place by the Trevi Fountain with the breakfast deals listed in the window.
7. Water
There are fountains all over the city, and I'm not just talking about the monument fountains. There are drinking fountains scattered throughout. Make sure you bring a water bottle that you can refill, it'll save you money on buying water bottles (and also limit the amount of trash).
8. Aventine Hill
There is a small park situated at the top of the cobblestone drive with stone pine trees and scenic views of the city. A few yards past the park is a church. Allocated by the church are a set of doors. These doors lead to a secret key hole. This key hole has views of the dome of St. Peter's Basilica through a garden. Absolutely magical and best of all, free!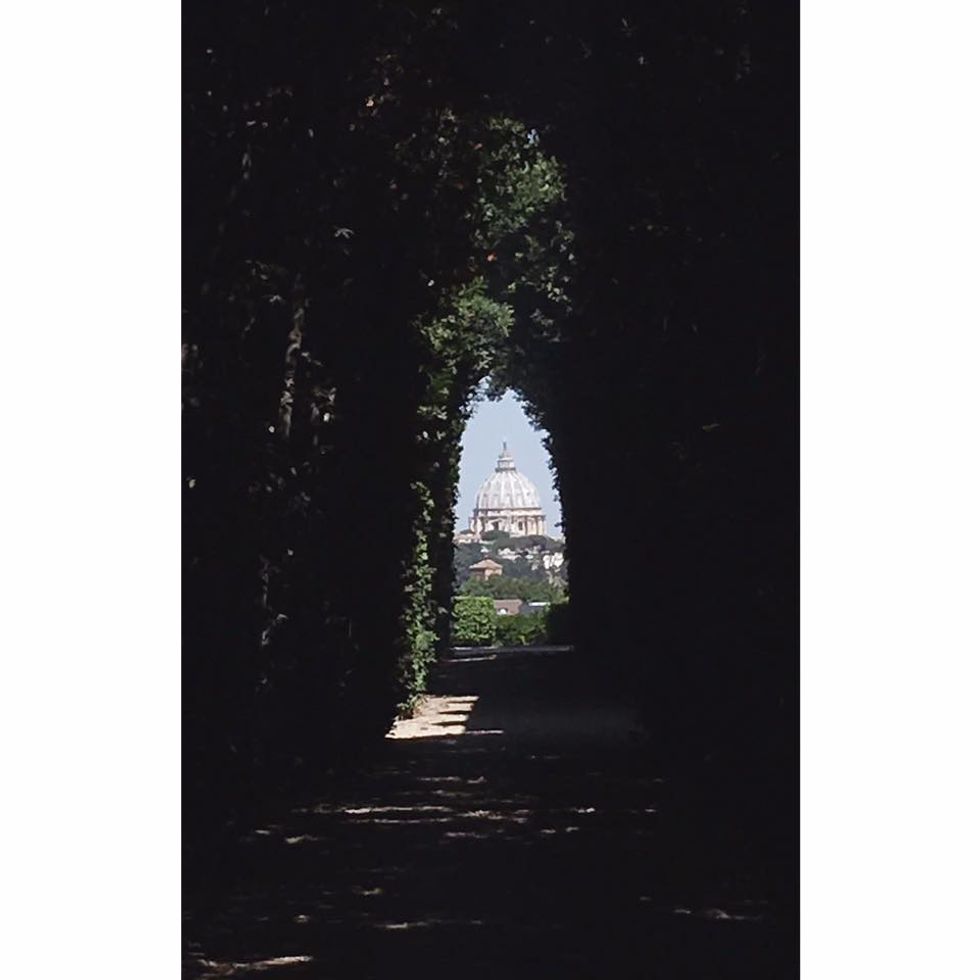 9. Toilet Paper
The toilet paper in Rome public restrooms is not the best for your bum. They are rough and sandpaper-like. If you have a ply-preference, I suggest you BYO-TP (bring your own toilet paper). I brought wipes... they also came in handy for cleaning sticky hands from melted Gelato.
10. Train System
The transportation system in Italy is known for its high-speed trains. In my experience, the trains were constantly late. Stations aren't filled with the most friendly/helpful people either. It can be amazing, however, having the ability to connect to several cities in Italy and be there within a couple hours for a decent price. Make sure you reserve your seat (reservations open up 120 days before departure), validate your ticket, and beware of strict conductors.
11. A Religious city, deteriorating
When I first arrived in Rome, I was taken aback by the amount of trash and graffiti that filled the streets and sidewalks. I wouldn't necessarily blame it on the tourists, either. Granted, I stayed in a non-touristy part of Rome, where locals lived and inhabited the streets and parks nearby. It seemed to be a very low-income area. Animals weren't cleaned up after, the smell of garbage filled the air. I thought that the religious city that preserves its ancient ruins and is home to the Vatican, would be marvelous and clean despite the thousands of tourists each day. I was disgusted and in shock, disappointed in what I anticipated. There were beautiful locations in Rome, in the wealthier areas around the Villa Borghese.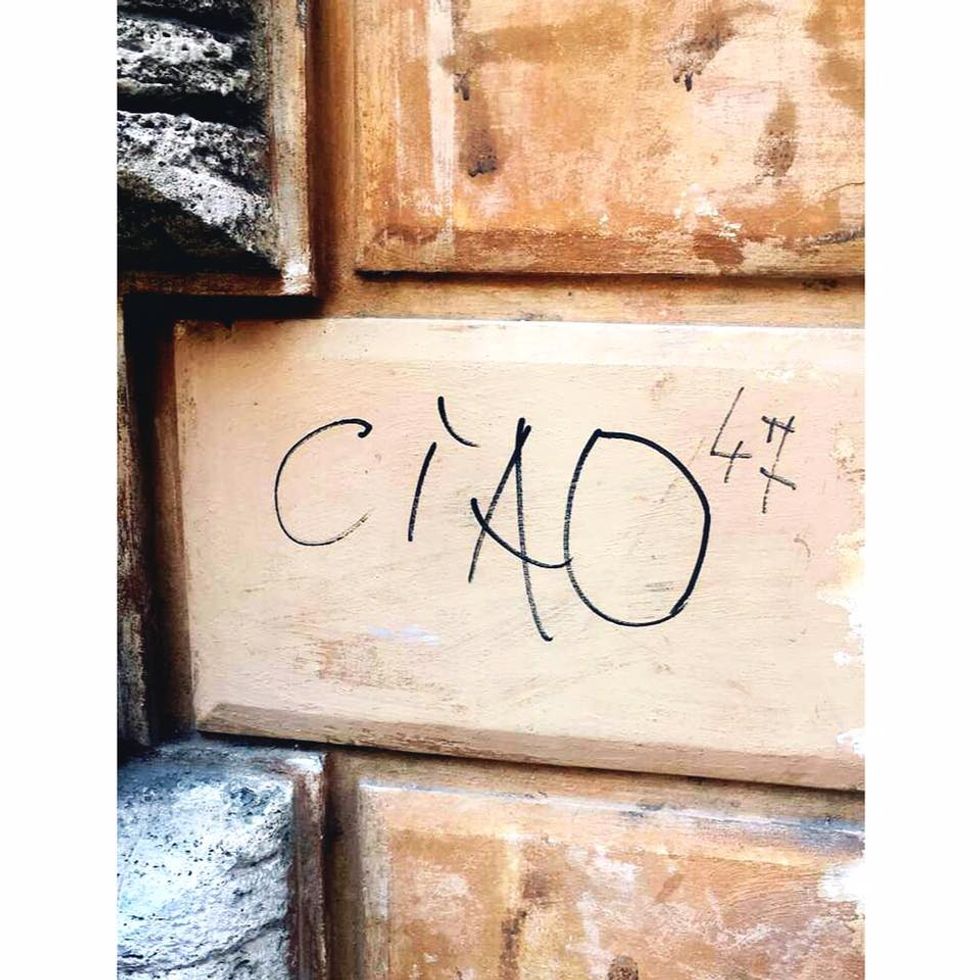 12. Slow Pace
When visiting Italy, it's not a race. I went during a heatwave in July and it was unbearable. I wanted to speed through everything just to get out of the heat.Go to Rome when the weather is nice and comfortable to spend all day outside in, not too hot. Don't try to see every attraction or monument right away. Take your time. The historical city has so much to offer, you will want to experience every single part of it.