The biggest conversations surrounding gender equality in Hollywood have always focused on sexual harassment, unequal pay, and a huge lack of female directors. All three of those topics were highlighted at this year's 75th Golden Globes through many scripted, and unscripted, moments.
1. That Oprah Winfrey speech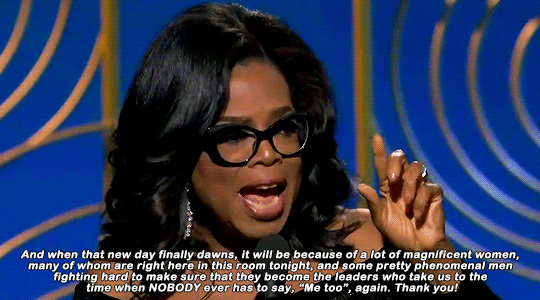 When you get three standing ovations and bring half the room to tears… you know you've just made a speech that will go down in history. People will be studying this speech in college classes. This speech needs to be played on repeat for the rest of the year.
Oprah Winfrey for President 2020.
You can read the full speech here.
2. Natalie Portman following up that speech and presenting the Best Director award.
"And here are the ALL-MALE nominees."
Well, we know that wasn't scripted. She set the room on fire. My hero.
Her comment was almost immediately validated with a win for "Ladybird". Let's talk about the fact that Greta Gerwig's film won Best Picture (comedy or musical), but she wasn't nominated for Best Director. That's highly unusual and would pretty much never happen to a male director.
No one's saying that Guillermo Del Toro didn't deserve to win. He's a minority, and it was a huge win for him. But the other four nominees were all white men.
There's a HUGE lack of female directors in the film industry. Surprisingly, non-white male directors get more recognition than you'd think. Ang Lee, Alfonso Cuaron, Alejandro González Iñárritu, Steve McQueen, and Barry Jenkins have all gotten directorial nominations/awards within the past few years. Alejandro González Iñárritu got back to back wins. There's something highly peculiar about a movie winning Best Picture (and an acting award), but its female director not even getting a nomination.
And on the note of directorial snubs, Patty Jenkins was another obvious one.
3. #WhyWeWearBlack and #TimesUp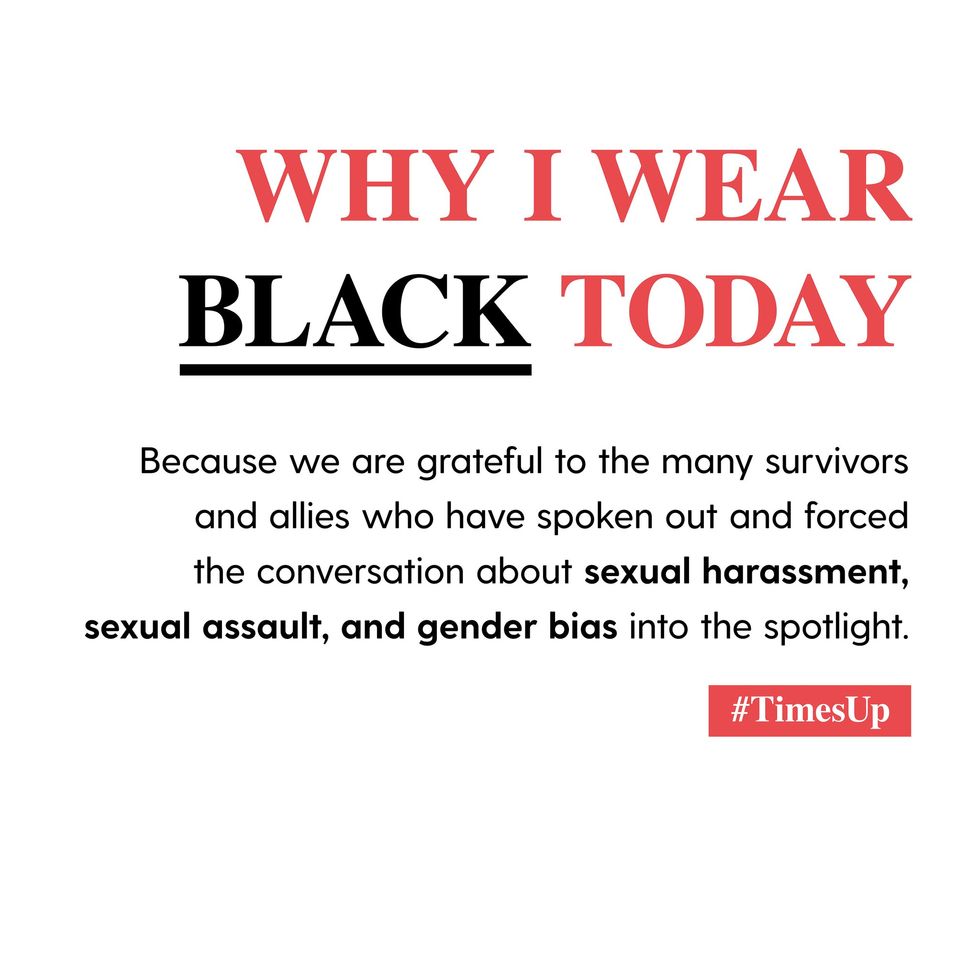 A huge deal. As is all the men wearing "Times Up" pins.
Every media outlet will be talking about this, and that's exactly what we need.
4. The King and Queen of Westeros presenting an award together.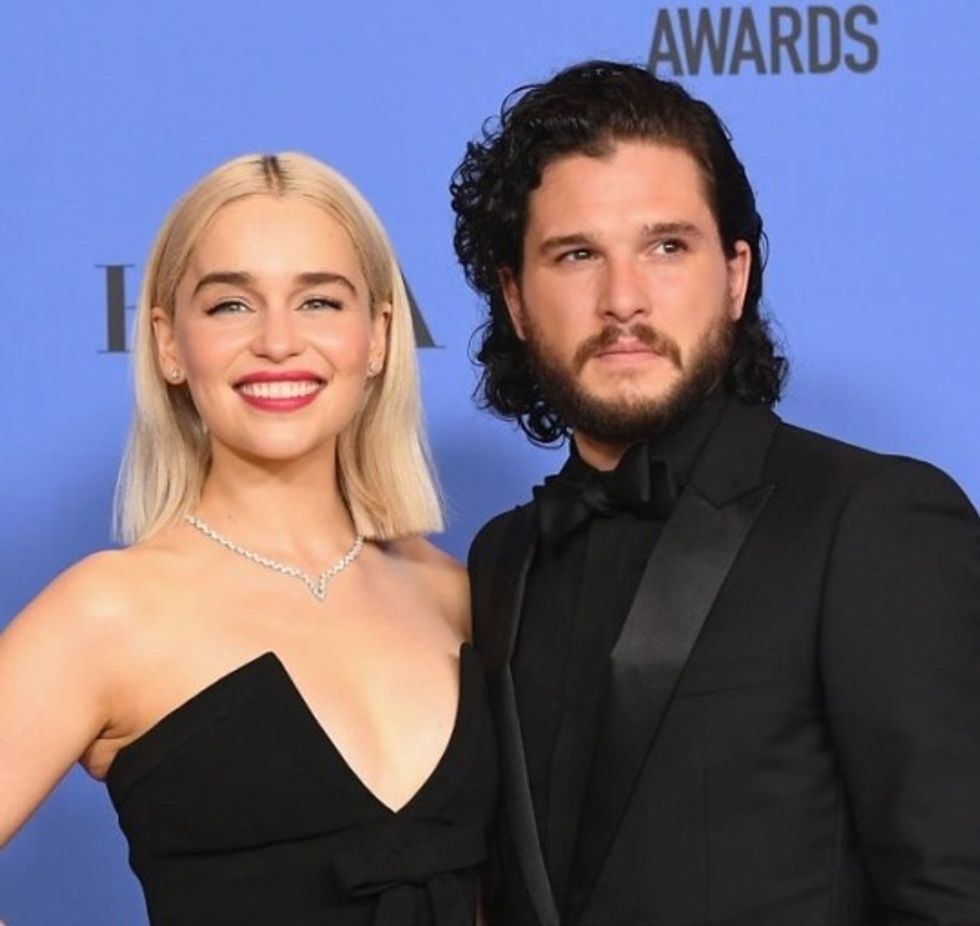 5. Hermione Granger and Cedric Diggory presenting an award together.
6. Show host, Seth Meyers stating that Weinstein will be the first person in history to be booed during an in memoriam.
Though, should he even get to be in one? Can we just agree to erase him from the future of film (much like he did when ruining the careers of so many actresses).
7. Guillermo Del Toro telling them to stop the "get off the stage" music because he's been waiting for over 25 years.
8. "The Handmaid's Tale" racking up the awards.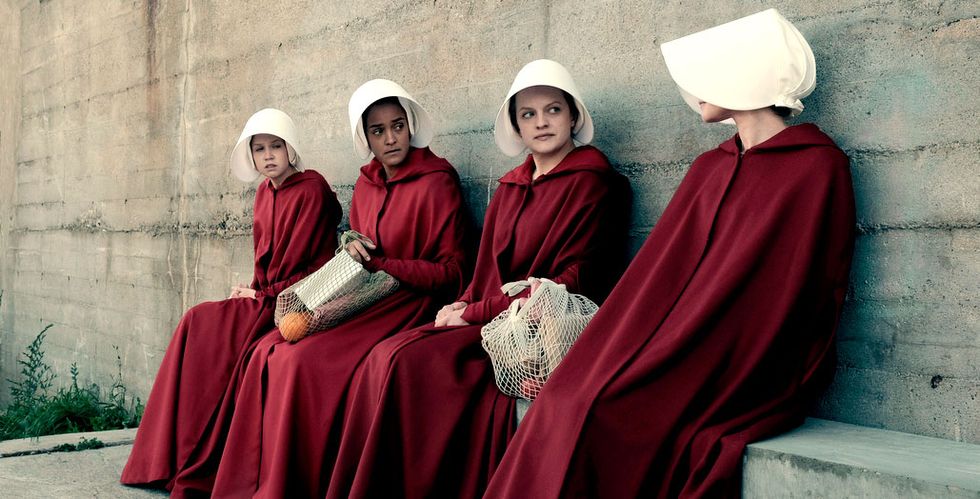 9. "Big Little Lies" racking up the awards.
10. Ladybird racking up the awards.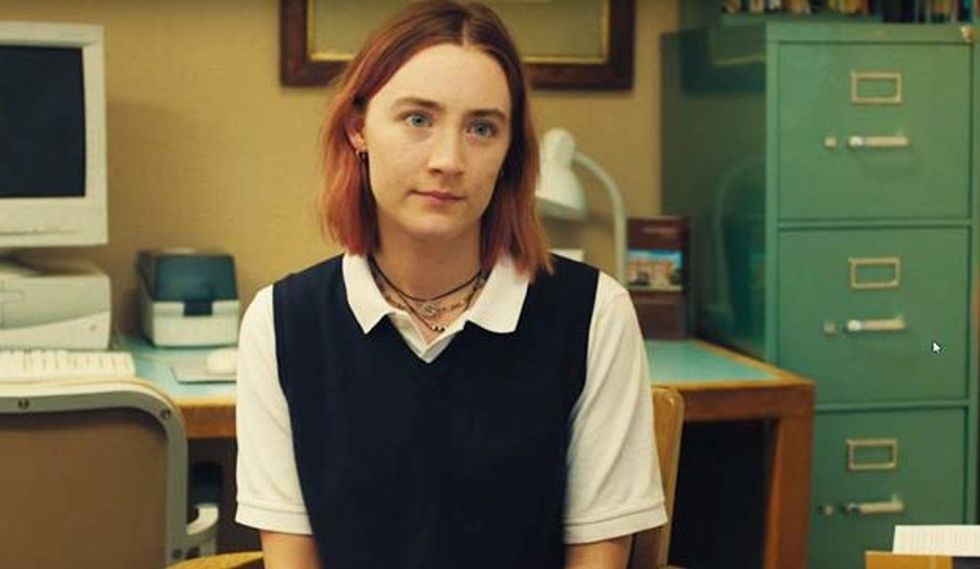 All of the above are pieces of film and television focused on women and their stories. It's so relevant and beautiful to see them celebrated
11. Elisabeth Moss reading a piece from Margaret Atwood during her acceptance speech.
"We no longer live in the blank white spaces at the edge of print. We no longer live in the gaps between the stories. We are the story in print. We are writing the story ourselves."
12. Barbra Streisand calling out the Globes for being the only woman to ever win Best Director… in the 1980s.
This was after Natalie Portman's comment, and I'm certain this was unscripted as well.

The only thing the night was missing? "Wonder Woman" being nominated. Maybe if they hadn't snubbed Patty Jenkins (and Greta Gerwig), we wouldn't have had an all-male Best Director category. Luckily, the Globes are just the beginning of award season. People tend to use these nominations and winners as a barometer for Oscar predictions. Hopefully, The Academy was watching and taking notes. Voting for the Oscars opened on January 5th and will run until January 12th. The nominations will be publicly announced on January 26th. Here's to more female directors being nominated and "Wonder Woman" getting some well-deserved nods.