With Halloween quickly approaching, I've decided to make a comprehensive list of the 11 most scariest movies as deemed by yours truly. So go and make that popcorn and crack open that soda and make sure to have some chloraseptic on hand because you might end up with a somewhat sore throat.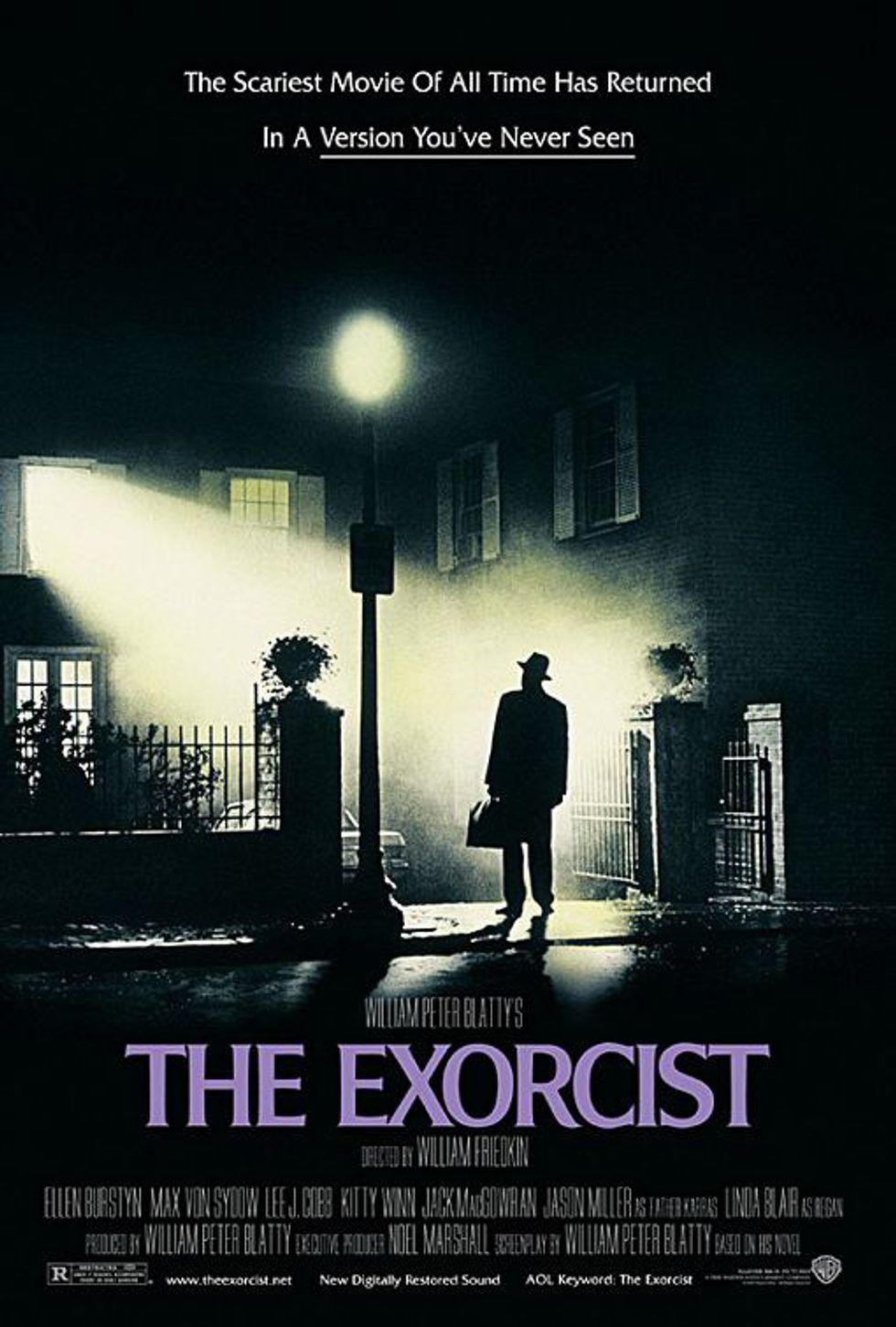 11. "The Exorcist" (1973).
You know its scary when its a movie that I REFUSE to watch. I mean REFUSE at all costs--even haunted houses with the "Exorcist" theme, I stay away from. If you come at me with a DVD of this movie, expect me to start splashing you with Holy Water and screaming "THE POWER OF CHRIST COMPELS YOU!". If you want to know about this movie, ask your parents. They've all seen it.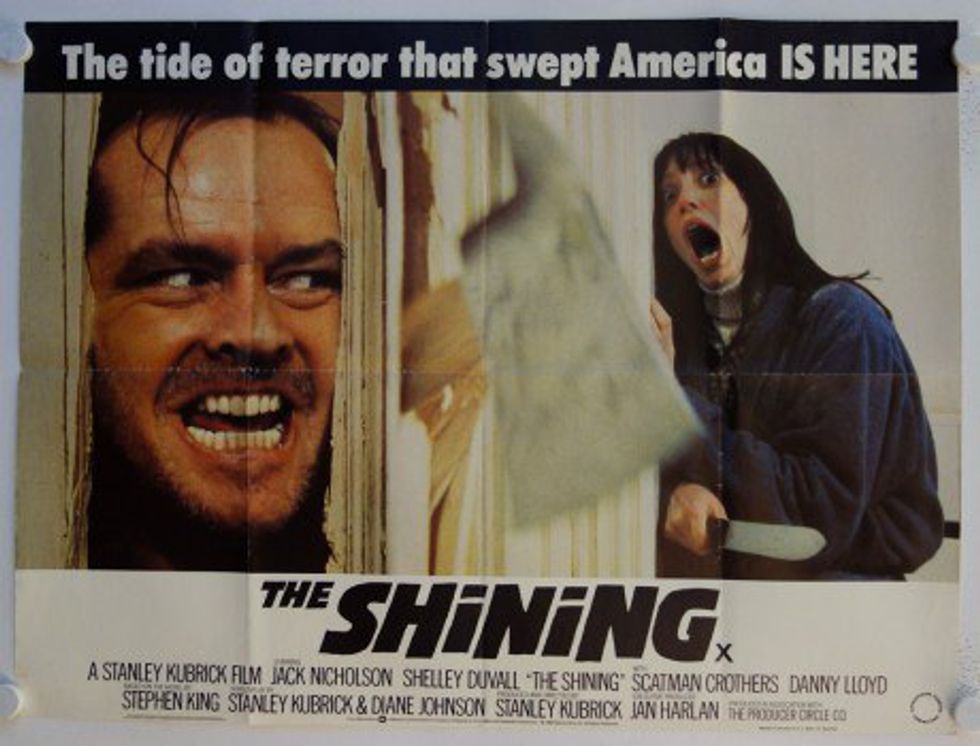 10. "The Shining" (1980)
One of my all time favorite scary movies! Jack Nicholson going stir crazy at The Stanley Hotel in the middle of a snow storm, off peak season is how we all feel on a snow day..except his happens to be extended. I'm sure if you saw someone sitting in the middle of the main lobby, looking out the window and sitting at their desk with their typewriter and all that they wrote was "all work and no play makes Johnny a dull boy", I'm sure that would freak you out. He goes as far as chasing his wife (played by Shelley Duvall) and son with a hatchet and breaks a portion of the door off and then says the most iconic line in Horror movie history "HERE'S JOHNNY!!" and if a little boy who comes across twin sisters in matching dresses and holding hands and him saying Redrum doesn't freak you out, I don't know what will. Fun Fact: Thirty Seconds To Mars based their music video for their song "The Kill" (off their second album) off of this movie. Highly recommend checking it out.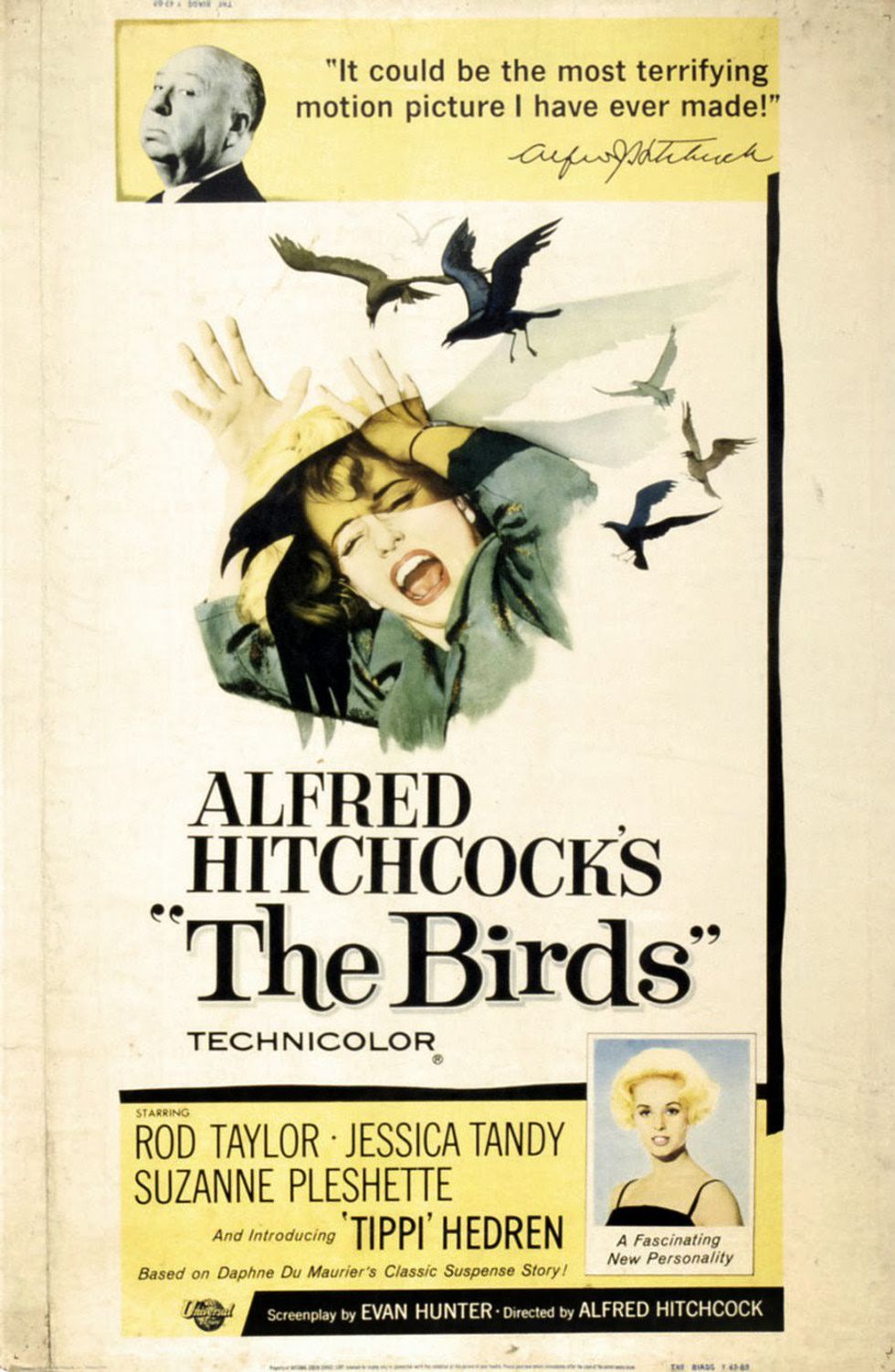 9. "The Birds" (1963)

One of the most iconic movies ever, this movie was staring Tippi Hedren (actress Melanie Griffith's mother) and basically she meets Mitch Brenner (Rod Taylor) in a San Fran. pet store and decides to follow him home (#stalker). On her little trip, she brings with her a gift of two lovebirds who then strike up a birdie romance but eventually start attacking Mitch's children at a birthday party and it all goes down hill from there. I swear it really is scary but it's not over the top scary that you find now a days. It's simple scary with minimal special effects of the 60s.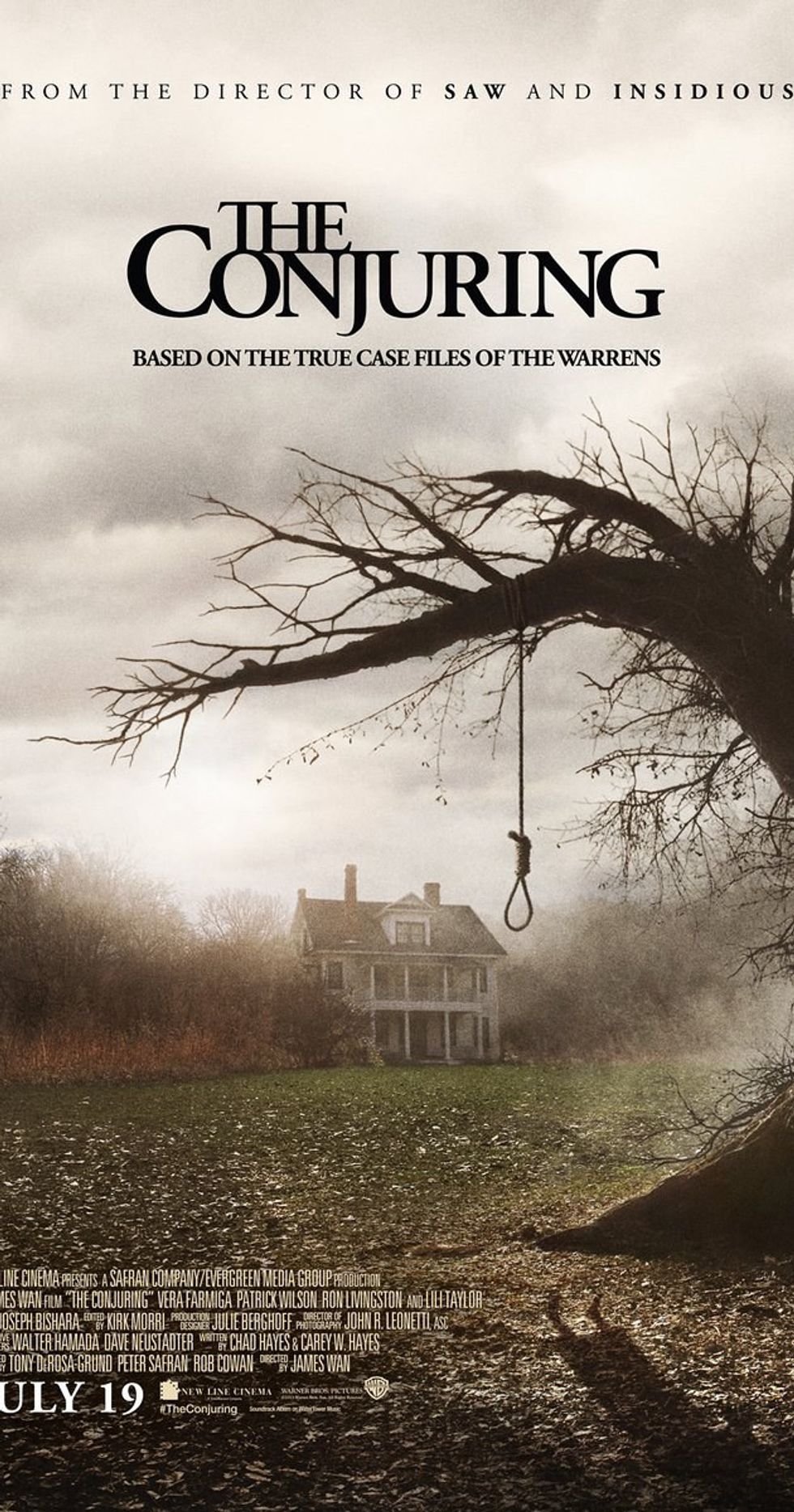 8. "The Conjuring" & "The Conjuring 2" (2013 & 2016 respectively)

Based on Lorraine and Ed Warren's life (both are highly respected in the paranormal world), they both embark on a trip to the home of Carolyn and Roger Perron (Lilli Taylor and Ron Livingson), who with their five daughters, live in a farmhouse where a paranormal presence has decided to make itself known. Another movie that I REFUSE to watch because it is just too scary. You know its scary when during the preview of the movies, the movie studio hired a priest to go to each showing and do a blessing before and after the screening of the movie. PR gimmic? sure, but a damn good one at that.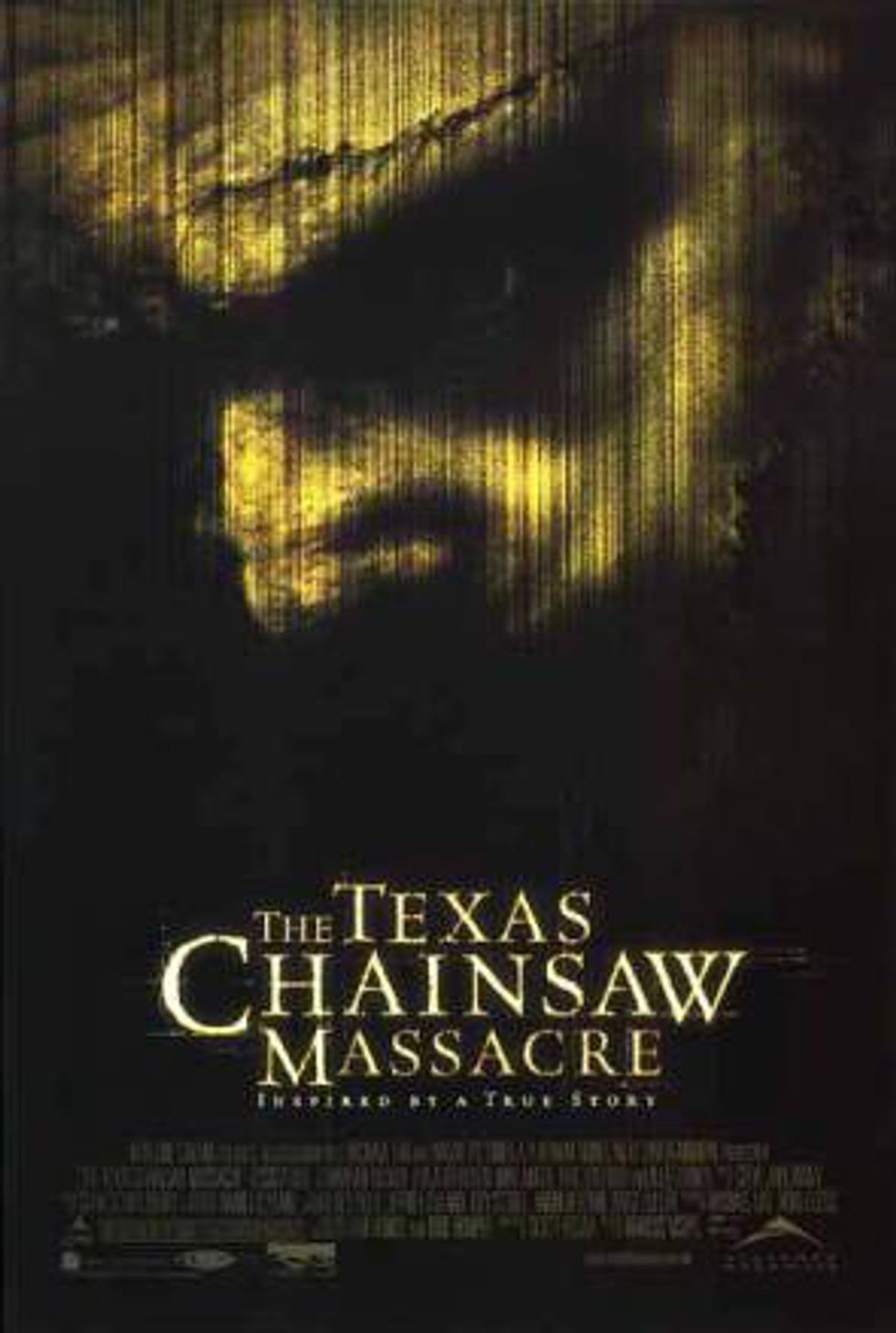 7. "The Texas Chainsaw Massacre" (original 1973; has since been remade several times)

Another movie that I REFUSE to watch. It's actually based off true events and yes, there was an actual Leatherface. And can I just say that Gunner Hansen was phenomenal in the original--#justsaying. So watch it for a good scream.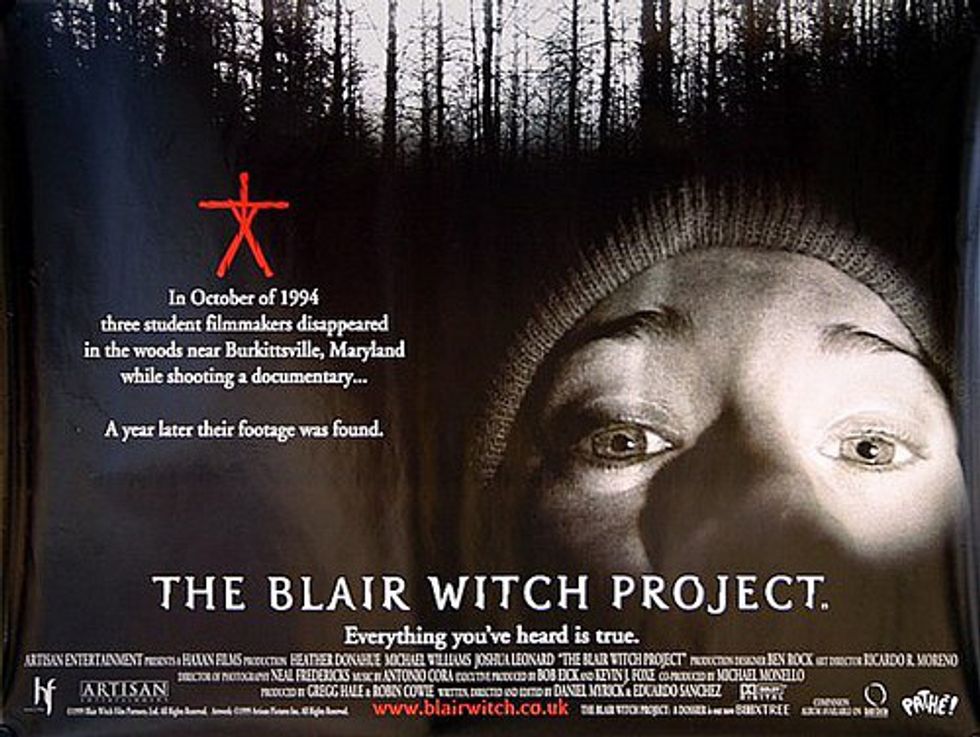 6. "The Blair Witch Project" (1999)
I really struggled with putting this on my list, only because it's supposed to be "based on a true story" but also has "real footage" and it made everyone believe it was real--i mean everyone. I kind of feel lied to in a way? But anyway, the whole premise of this movie is that "Three student filmmakers disappeared in the woods near Burkittsville, Maryland while shooting a documentary. A year later their footage was found"--along with "MISSING PERSONS" posters. I was 11 years old when this movie came out and convinced my mom (don't ask me how) to rent it from Blockbuster Video (hello there #tbt!) and once I popped it in the VCR, I didn't even make it past the first 10 minutes. It soon went back to Blockbuster and that's the last time I saw it. But that's just me and I've since upgraded my tastes in horror.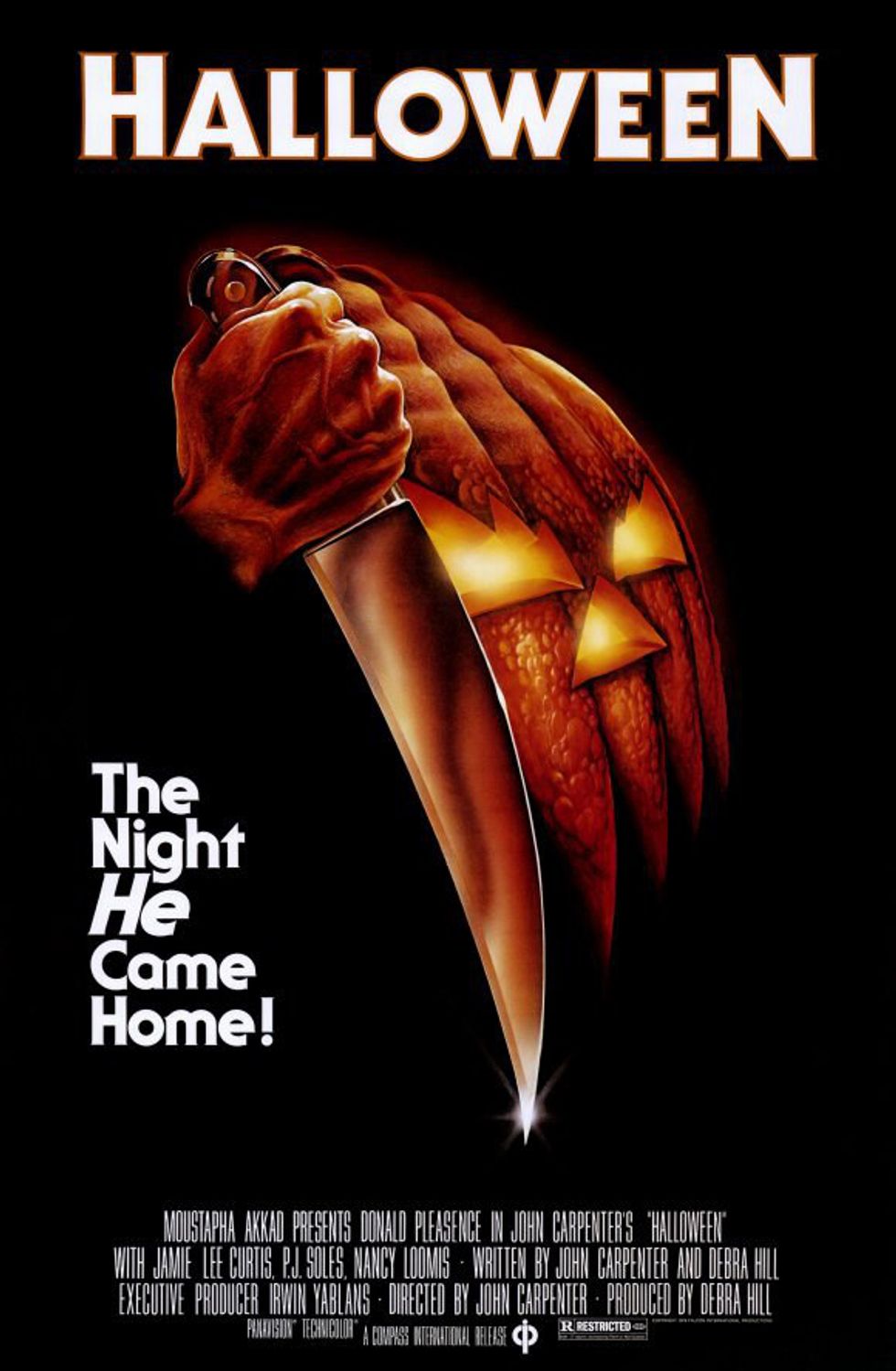 5. "Halloween" (1978+)

Yet another movie that I REFUSE to watch. But we all know it's about Michael Myers and that's the end of that.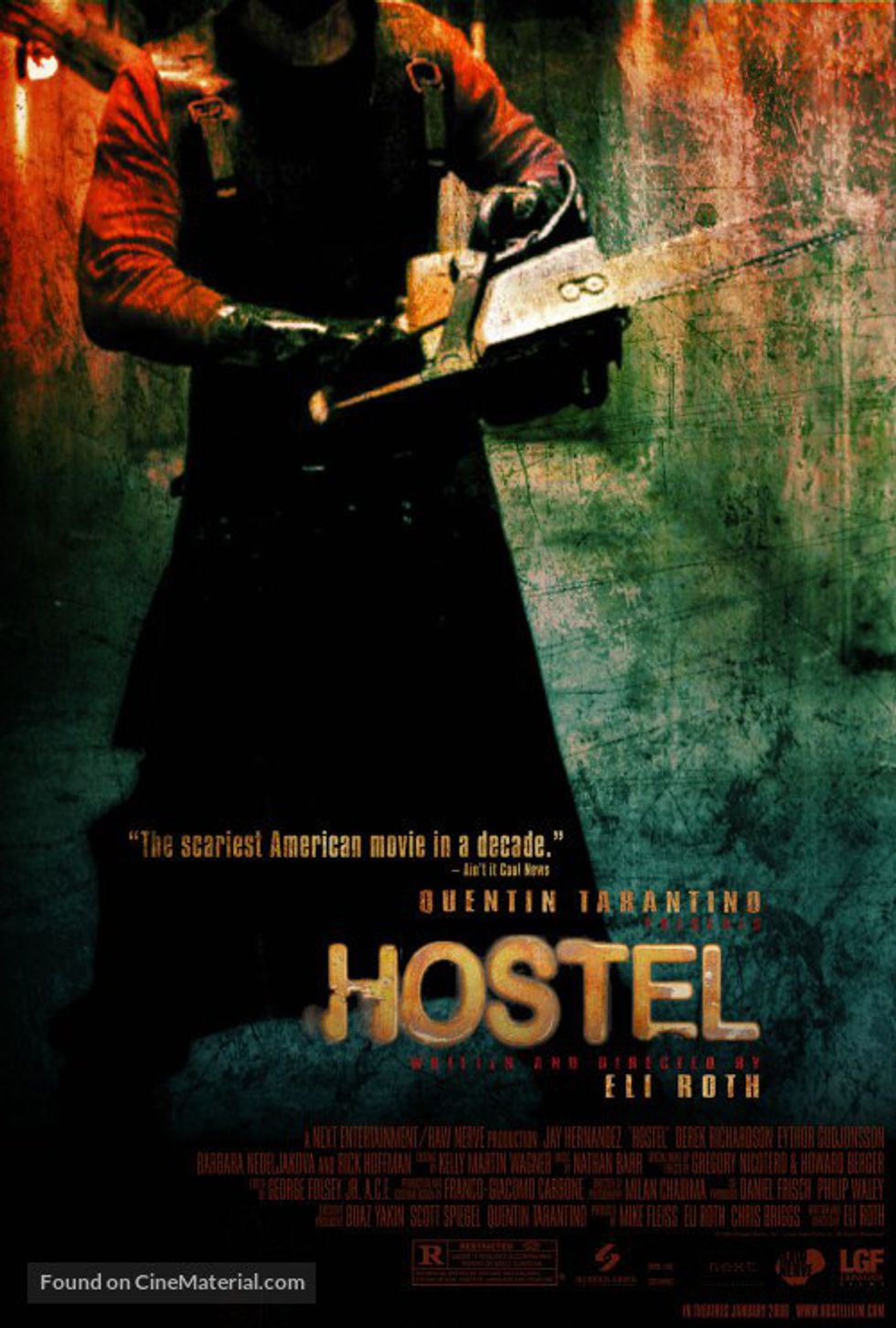 4. Hostel I, II & III (2005, 2007 & 2011 respectively)

The first time I saw Hostel, I threw up in one scene. I basically saw the movie with a friend of mine because we were reading articles online that each movie showing playing Hostel, theaters would have ambulances lining up outside because every person that saw the movie, ended up sick. This movie has everything you could want; sex, drugs, traveling, ultra violence, smut and Quentin Tarantino! Yes, I'm a sick person when it comes to scary movies but the gore in this movie is so real, its awesome. Three backpackers traveling to Amsterdam where they got locked out of their hostel. They're invited back to a mans house, who tells them about this hostel in eastern Europe where the women are hot and love American men. It's literally a story line "to die for". (Hold all applause please. I'll be here all night)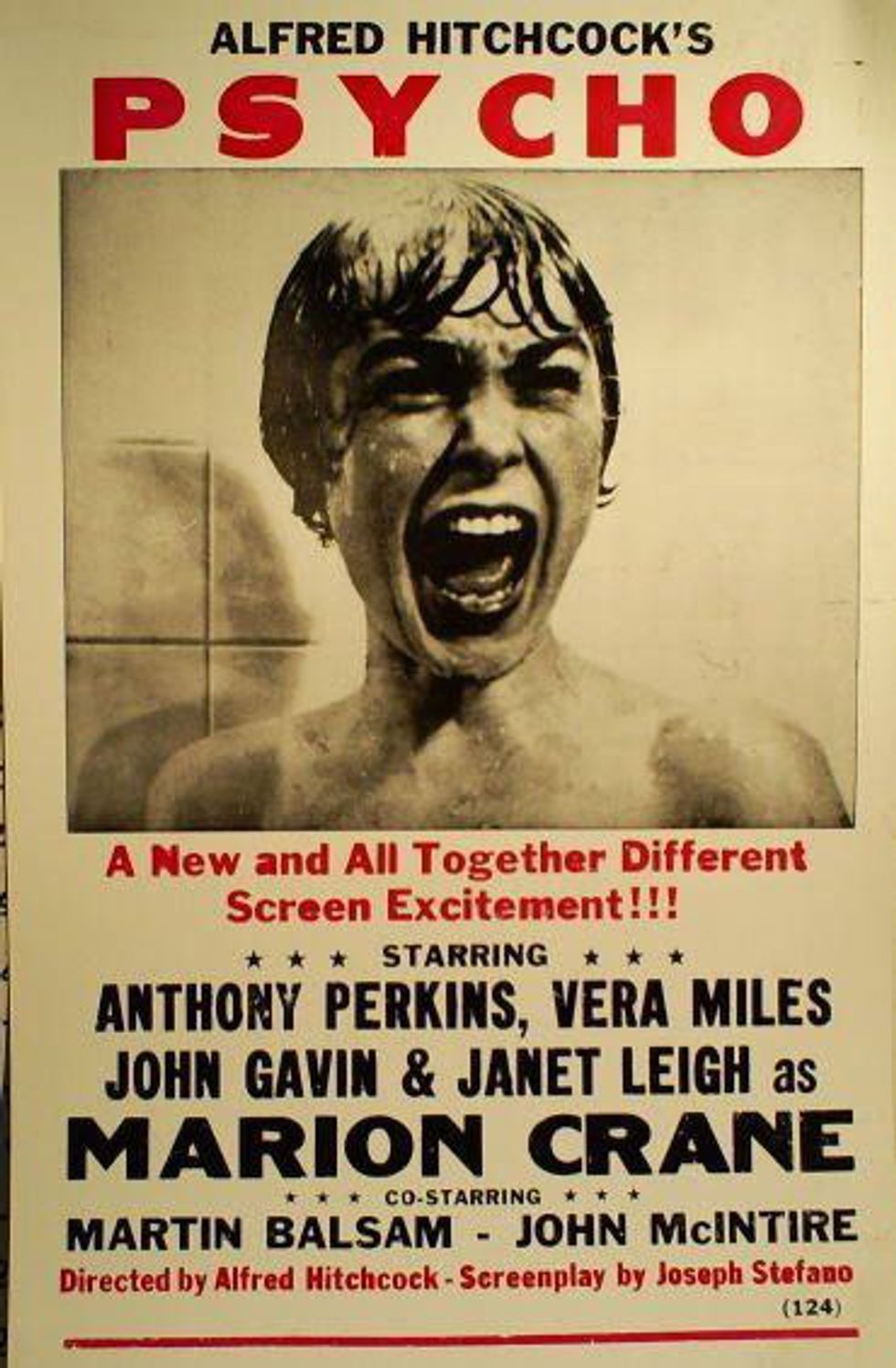 3. "Psycho" (1960)

Another Hitchcock classic and one of my favorites, office secretary Marion Crane is on the run after stealing $40,000.00 from her job so she can run away with her boyfriend. She's then overcome with exhaustion from the rainstorm outside, and while she's traveling on the back roads away to stay away from the cops, she stops at a rundown motel, called Bates Motel, where she meets friendly owner Normal Bates, who's a man with an obsession for taxidermy and a difficult relationship with his mother.
It's all black and white and the blood is chocolate sauce and it's the perfect movie if you're looking to get an old fashioned scaring.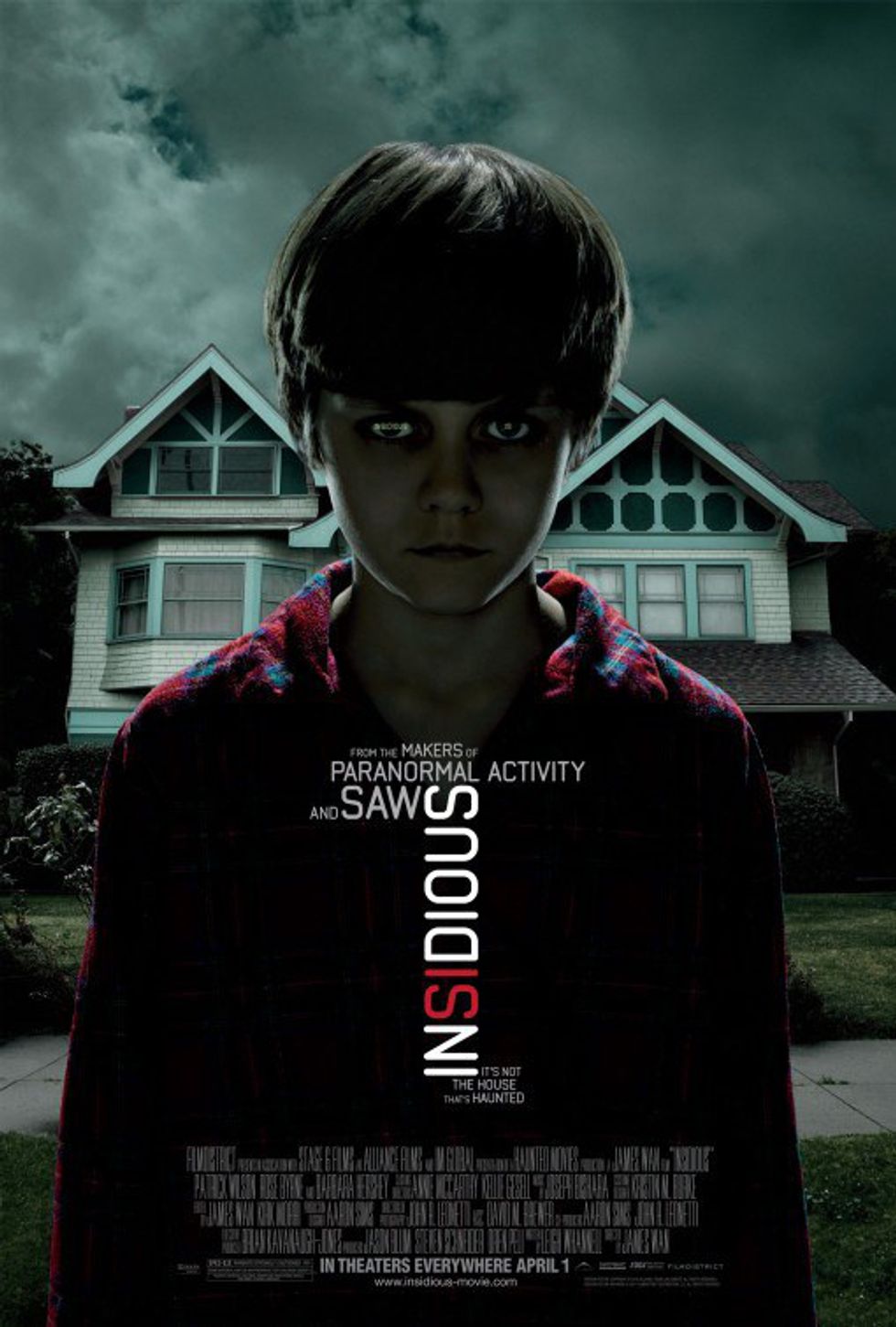 2. "Insidious" (2010+)

There's literally not much for me to say about "Insidious" 1-3..all I know is that it's crap your pants scary and yet another movie that I REFUSE to watch. Go ahead, watch it for yourself.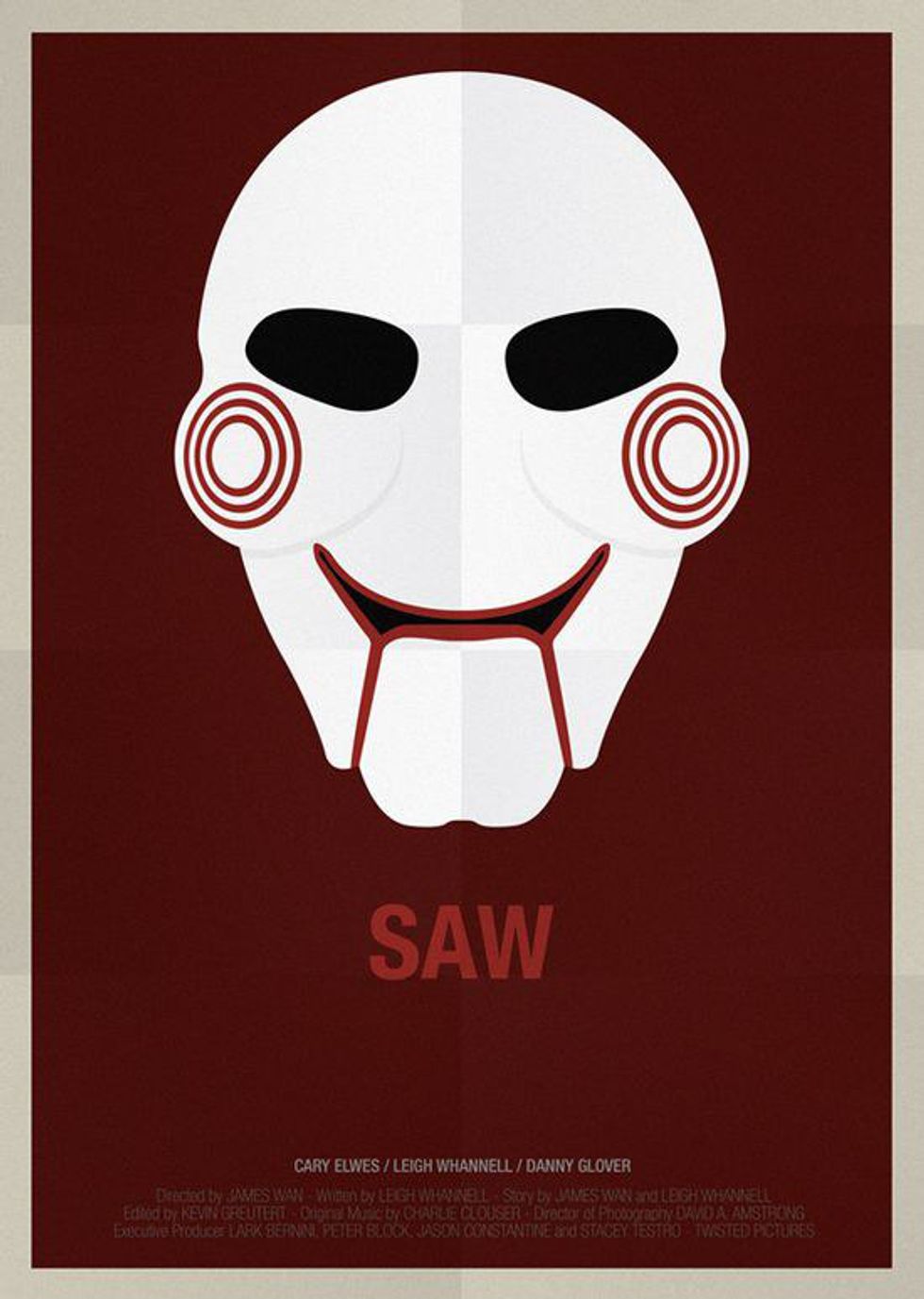 1. "SAW" 1-8 (2004+)

"Do you want to play a game?" NOT REALLY BUT I WILL GLADLY SIT THROUGH A MARATHON OF ALL 8 SAW MOVIES! True story, I did. I sat through 1-6 and freaking loved it! Its so graphic and really messed up but it has a powerful message behind it. What would you sacrafice to save a life? That is exactly what the movie asks you and it's amazing. Plus the original score by Charlie Clouser will literally make your hair stand on end.