Welcome back
Sign in to comment to your favorite stories, participate in your community and interact with your friends
LOG IN WITH FACEBOOK
Report this Content
This article has not been reviewed by Odyssey HQ and solely reflects the ideas and opinions of the creator.
Subscribe to our
Newsletter
Featured
The Girlfriend's Guide to College
227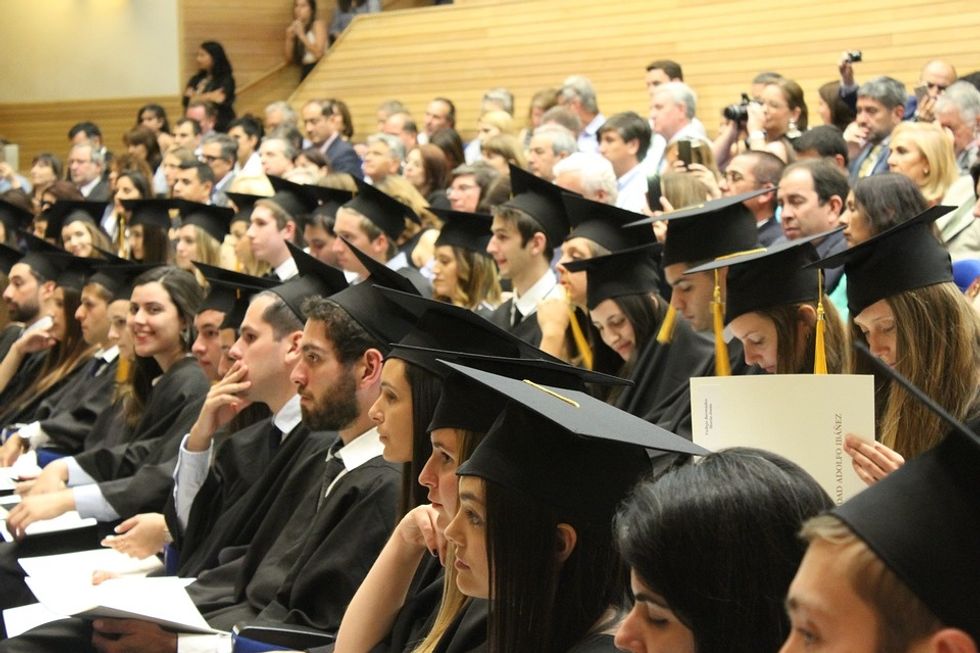 https://pixabay.com/photos/college-students-diploma-graduate-3990783/
Up until last week, I always had a major. I was an international business major, finance major, psych major on the pre-medicine track… and now (finally) I am exactly where I should have been when I started college: undecided. I think there is too much pressure as a high school student to have a designated path about what you want to study, be when you 'grow up' and essentially spend the rest of your life doing. As an 18-year-old, I really feel like I tried to pin myself down to a major so that I had a set path to follow and something to look towards. This is probably very conventional and I know tons of people at school who have their minds made up about what they want to study.
Even though I am super organized, in my experience, it is ok not to have a set path. It definitely sounds nice to say that you are studying to be a doctor, accountant, nurse, teacher, etc. from the minute that you step onto campus… but life happens. Up until last week, I was a psych major on the pre-med track. It was so relieving to say that I was going to be a doctor and I was making myself proud. But, as I said earlier, the classes I was taking just weren't interesting to me. I was not enjoying biology or chemistry. I was not happy. I think in order to say what you do like, you have to first identify the topics that you are not interested in. In this way, I really feel that everything happens for a reason. In this case, I think we enroll in specific courses for a reason and we have general requirements from our schools. I understand the general education requirements now and I appreciate the fact that they exist.
After rethinking my major again and having a really scared feeling that I do not like my major or classes I am taking, I changed around my schedule and received some guidance instead of just jumping into courses that seem to follow my major. Now, though I am still technically a psychology major, I am happily taking my general requirements for the College of Arts and Sciences and feel so relived.
On that note, I truly believe that everything happens for a reason. It is important to take a step back and let life take its course. I am loving my somewhat less stressful schedule right now because I get to have the ability to take more time to study to do well in of my courses, work, enjoy campus, stay organized and actually be involved in the clubs that you signed up for.
For all of those who are undecided at the moment, my advice to you is that it is ok. It is ok not to have an undesignated path right now. Take time to figure things out and they say that everything else will come.
Keep Reading...
Show less
Adulting
Finding who you are in your 20s
832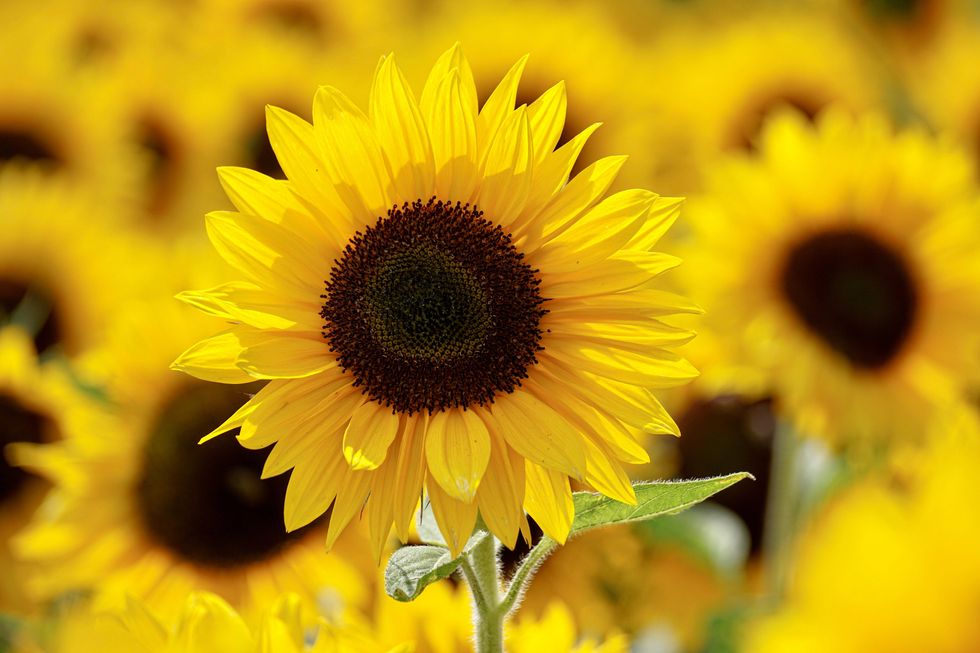 https://www.pexels.com/photo/shallow-focus-photography-of-yellow-sunflower-field-under-sunny-sky-1169084/
I am 25 years old and just now learning who I am. When I separated from my husband I was terrified of what would follow. I did not know who I was outside of a relationship, nor did I know how to be on my own. It was scary, and I was so lost. I spent months discovering who I was, and what I wanted to be. I am still searching as I believe we never truly know who we are even when we "grow up". I came to the realization that I had been hiding a part of myself for my entire life. Coming out was not easy, growing up in the church made it scary, and hard. I was told growing up that being anything but straight was such a sin, and that i would spent my life in hell because of it. I came out to my parents when I was 25 years old. I picked up the phone and called my mom, and uttered the words "I'm queer" through tears. I knew my parents would be supportive, but that didn't make it any easier for me to vulnerable and raw. Since then, I have slowly started being more authentic in who I am, and not hide parts of me just because of people's shitty opinions.

At 25 i feel more like myself than I ever have. I have learned to use my voice, and speak up for myself. I have learned to hold to my boundaries, and that the word "No" is a complete sentence. I have taken a step back from my people pleasing and have learned to say no, when I am to drained to offer assistance anymore. Self care is something I have preached about my whole life, but never really practiced. Don't get me wrong, I would spend days off in bed, watching my favorite tv shows, but i wouldn't do things that poured back into me, so I was constantly feeling drained. I have learned that it's okay to do things that make you happy, that fill you with joy, and love, and wonderment. It's okay to have days where you don't want to do anything, because you woke up that morning, you took a breath and decided to keep going. As humans we tend to only show the good parts of what is going on in our lives, and leave out the messy. but you know what, life is messy. NO ONES and i mean NO ONES life is as perfect at they portray it to be. I spent most of my life looking at pictures of the "perfect" people on social media, and feeling behind in my life. I would constantly think "how will i ever catch up?" I have learned life is not a race, you can do things at your own speed because your only competition is you. You are the only person you have to compete again, and that way of thinking has damn near saved my life.
Life is messy, but that's what can make it fun.
Keep Reading...
Show less
Adulting
Ask your best friend these basic questions to see just how well they know you.
39676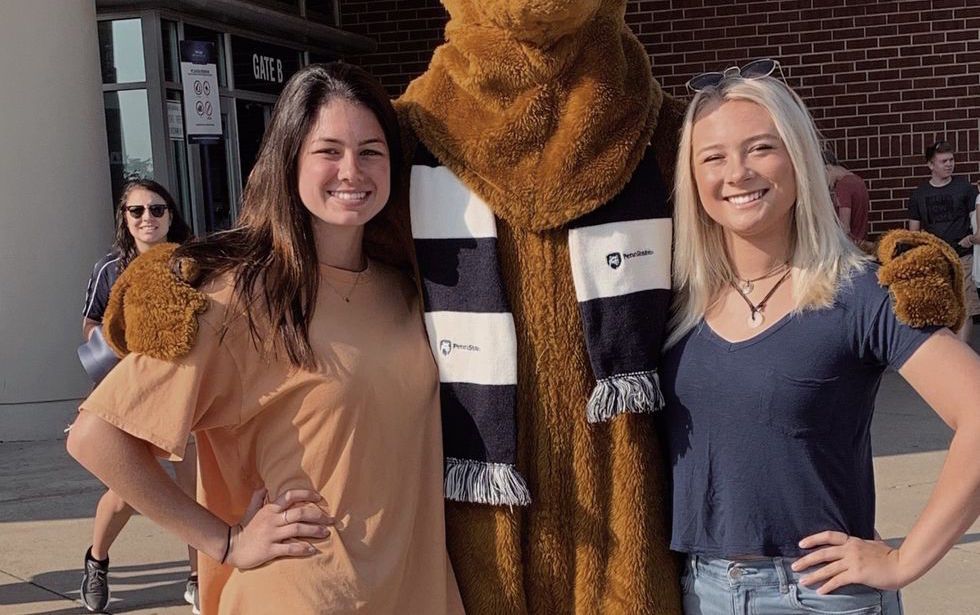 My best friend has been in my life since we were 3 years old, now that we are adults now, I'd like to ask her these questions to see how well she knows me.
1. What's my favorite type of food?
Japanese Food
Wrong: Mexican Food
2. What's one food I hate?
Tomato
Correct
3. What's my favorite restaurant?
Chipotle
Wrong: Panera Bread
4. What's my favorite movie?
Hocus Pocus
Correct
5. Where was I born?
Saint Mary's Hospital
Correct
6. Who is my absolute best friend?
"Me duh"
Correct
7. What's my favorite thing about you?
"everything"
Correct
8. What is my dream job?
Director
Correct
9. What's my favorite color?
Orange
Correct
10. What's one thing I'm really bad at?
Driving
Correct :(
11. What's one thing I'm really good at?
Writing essays
Correct
12. What would you say is my greatest weakness?
Saving money
Correct
13. What would you say is my greatest strength?
Spending money
Correct
14. Who am I closest to in my family?
My parents
Correct
15. How did I get my name?
"They just said it"
Wrong: They based my name selection on my hair color
16. Who is my role model?
Billie Eilish
Wrong: my cousin Kristina
17. Who is my biggest supporter?
My parents
Correct
18. What is my biggest regret?
Watching a scary movie too young
Correct
19. What is my greatest fear?
Possession
Correct
20. What is my biggest insecurity?
small lips
Correct
Keep Reading...
Show less
Featured
I survive a day alone in NYC.
10011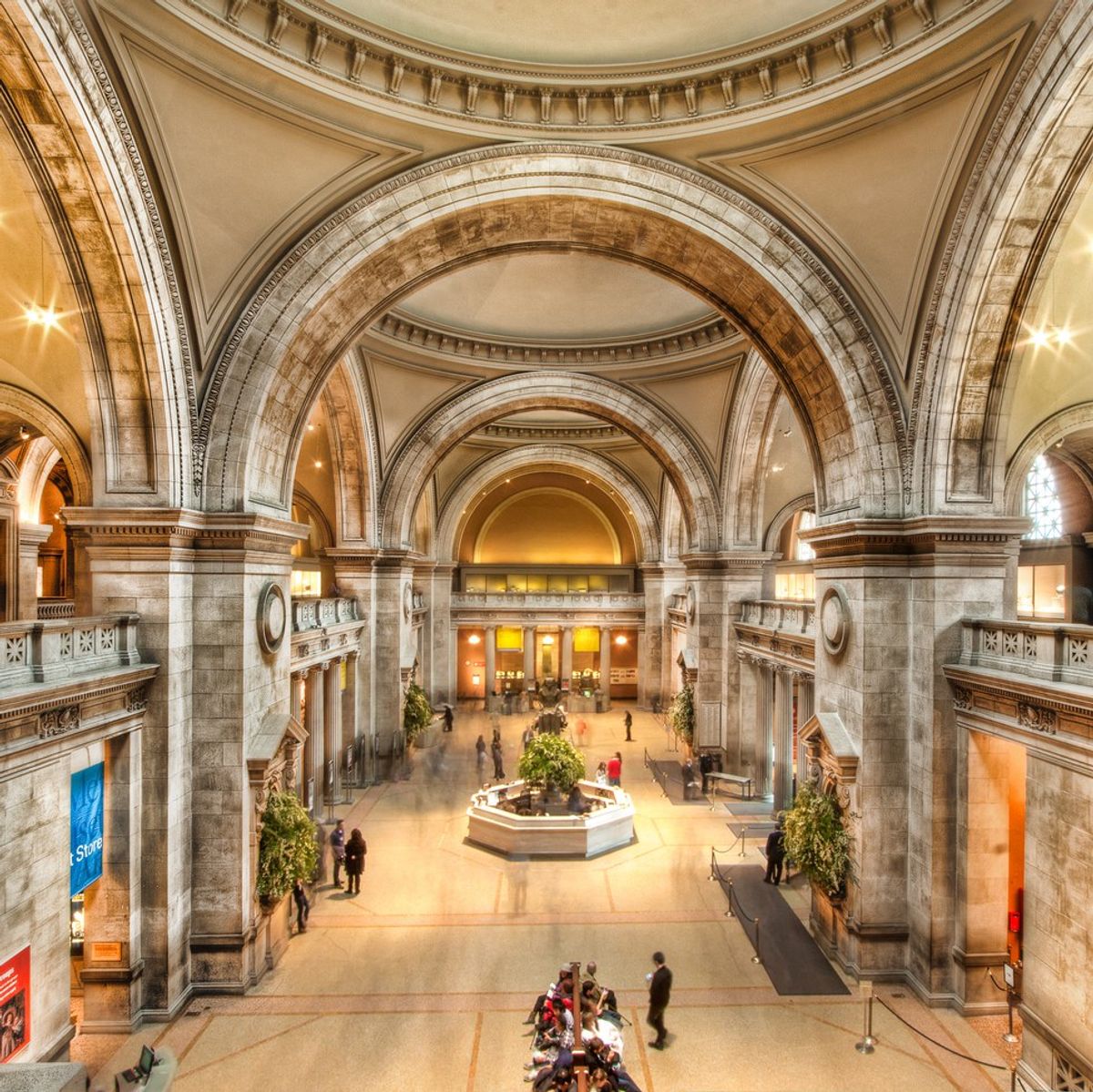 Wikimedia Commons
It was six in the evening. I was sitting in the courtyard of a Renaissance-era Italian villa, glancing around at the statues, most notably one of a boy removing a thorn from his foot. Despite the supposedly relaxing setting, I was incredibly anxious. My phone was at less than 5 percent battery, and once it died I would be completely disconnected from my family and peers, alone in one of the largest art museums in the country.
Last weekend, as a perk of being a honors student here at Loyola, the entire freshman honors class set out at seven in the morning to New York City and the Metropolitan Museum of Art. I felt fairly confident about the whole thing; I had packed all I needed, and made plans with some friends from my Messina group the week before.
On the bus I asked if they were planning on staying in the museum all day like I was. I wanted to get as much as I could out of one of the most prestigious museums in the world. I was honestly quite surprised when they had made plans to see" Les Miserables." To be fair, it was last minute on their part as well, and I accept some of the blame by not following up on our initial conversation. I wasn't upset at them. I figured I was okay as long as I didn't leave the museum.
After improvising some lunch, I headed over to the Greek and Roman wing to take a tour guided by our Messina teachers. Afterwards, I meandered through the museum, having the time of my life, pondering the wide variety of art on display. After getting some dinner at the basement cafeteria, I noticed my phone battery was running low. It was 4:30 in the afternoon, and was not supposed to head back to the bus until 6:30. Now, as grown adults, the bus would not wait for us -- it left exactly at seven. I'm serious. The itinerary even gave numbers for the train station.
I was a little nervous at that point. My phone was my only clock and only connection to my Messina group, parents, and the rest of the world. If I stopped taking pictures and texting, the battery would last until I was on the bus and could text my mom I was safe. However, after a round of souvenir buying and coming clean to my mom, who thought my friends -- or at least my teachers -- had been with me the entire day, my phone was dying. And then I was there, sitting on one of the few benches I could find (my feet were killing me) and trying to stay calm.
Thankfully for my nerves, one of my last few texts was from my Messina group, a majority of which were meeting on the stairs. As we congregated, I tried to text my mom, only to have my phone die in my hands. I was nerve-wracked at that point, afraid I would be left alone to die in the city. I stayed with the crowd of students as we wandered through the streets of the city, and eventually onto the bus.
The first thing I did when I got back was text my mom I was okay, after my phone got some juice. The day had been good. It may have been nice to have someone else with me, but I took care of myself, like the independent adult the rest of the world considers me to be. It'll probably be a while before I consider myself such.
Keep Reading...
Show less
Student Life
Getting back into the school groove when you just can't seem to let go of summer.
11210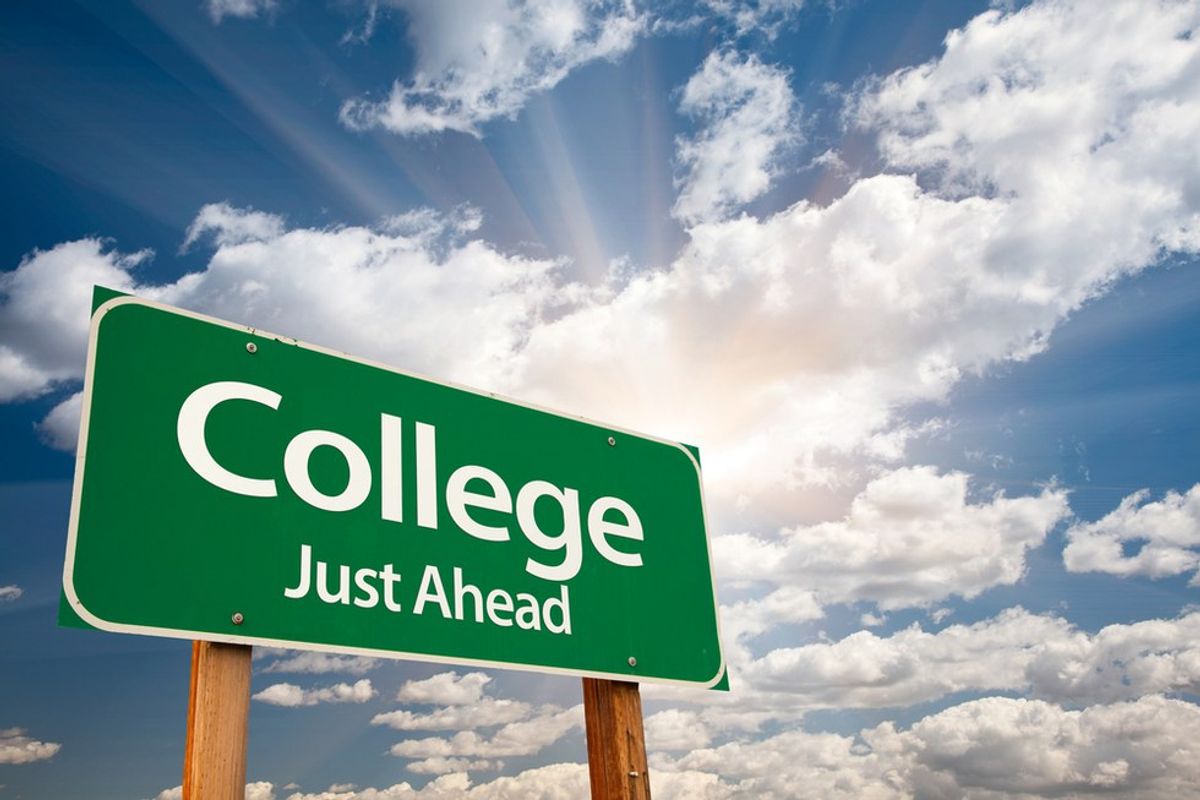 Beyond The States
With fall classes just beginning, many of us find ourselves struck with summer withdrawals. Especially for those who refrained from taking courses over the summer, it can be quite difficult to get back in the swing of things. Fortunately, there are various ways to help make the transition back to college as smooth as possible.
Get Organized
By now, instructors are posting their syllabi and laying out the direction of their respective courses. One of the most helpful things to do is invest in a day planner and write in all important due dates, test dates, and other relevant information so that everything is easily accessible in one spot. Alternatively, keeping a Google calendar updated with all of this information makes the calendar easily accessible from virtually anywhere with an internet connection on a computer, tablet, or smartphone.
Another way to ensure success is to make a list of all the supplies necessary for the start of the school year and hit the last minute back-to-school sales. As college students, we are always looking for ways to save: time, money, energy. Planning out the essentials for the coming year and doing some quick research to find the best deals makes starting the fall semester much easier. Most importantly, don't be bashful; ask about discounts for college students. Sometimes, even the most unexpected things come at a less expensive price for college students.
Get Healthy
No doubt much of the summer was spent partying, eating, and probably getting very little sleep. Now that school is back in session, it is time to get things in check once again. A healthy body fuels a healthy mind. Eating right and exercising regularly help manage stress, increase attention span and ability to focus, and overall leave the body feeling good. It is important schedule in time to exercise each week, as staying active increases blood flow to the brain, aiding in many of its functions including memory and information processing. It is also important to make sure to get enough sleep. Seven to eight hours per night is ideal for students, especially those taking a rigorous course load.
Take Time For Yourself
Although school, work, and social events often crowd any college student's schedule, it is important to designate a few hours of "me time" each week. Whether lying in bed reading a book or watching Netflix, or taking a dip in the pool or an afternoon trip to the beach, making time for yourself is important during the school year. It helps manage stress and prevent the feeling of being overwhelmed and never having time to relax. College life is all about planning, and if you take action, avoiding procrastination, and stay ahead of the game, the school year should be much more manageable.
Keep Reading...
Show less
Subscribe to Our Newsletter