Nothing is better than taking flight for an adventure. Whether you are reuniting with your long distance best friends, your boyfriend who lives far far away, or maybe you're visiting your cousin out in Cali. Where ever your traveling to, indescribable exhilaration fills your bones. Exploration awaits, but first the plane ride. Flying alone for the first time can be scary, but don't worry–once you've done it more than ten times, it becomes second nature. Before you hop on your plane, here's ten thoughts you've probably had at the airport.
1. Packing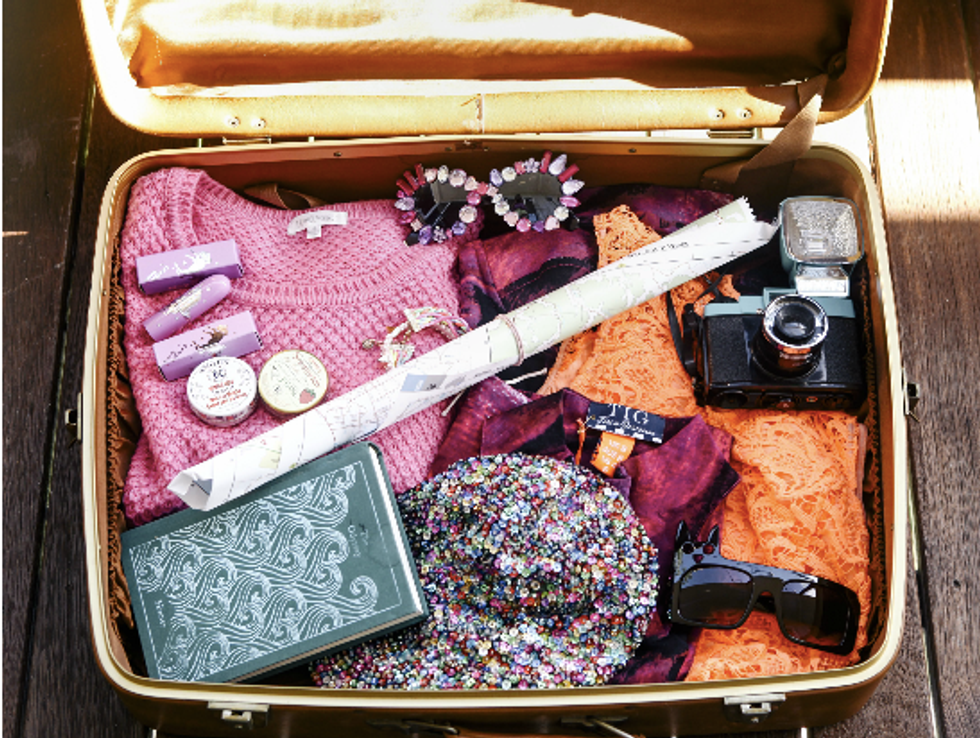 Okay, so I have roughly seven hours before I board my plane... totally gives me enough time to get my stuff together. *two hours later* "AHH WHERE IS MY TRAVEL MAKEUP BAG?"
2. Sleeping before the flight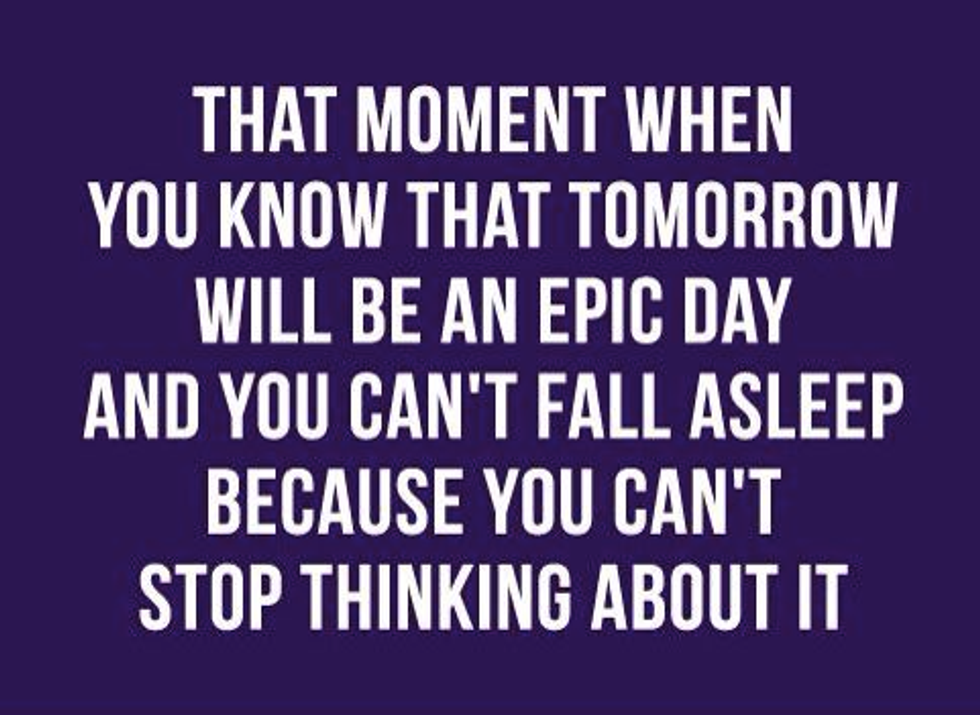 Oh, my GOSH... excitement is filling your heart and soul. All you can think about is meeting up with your friends. SLEEP IS FOR THE WEAK.
3. Waking your parents up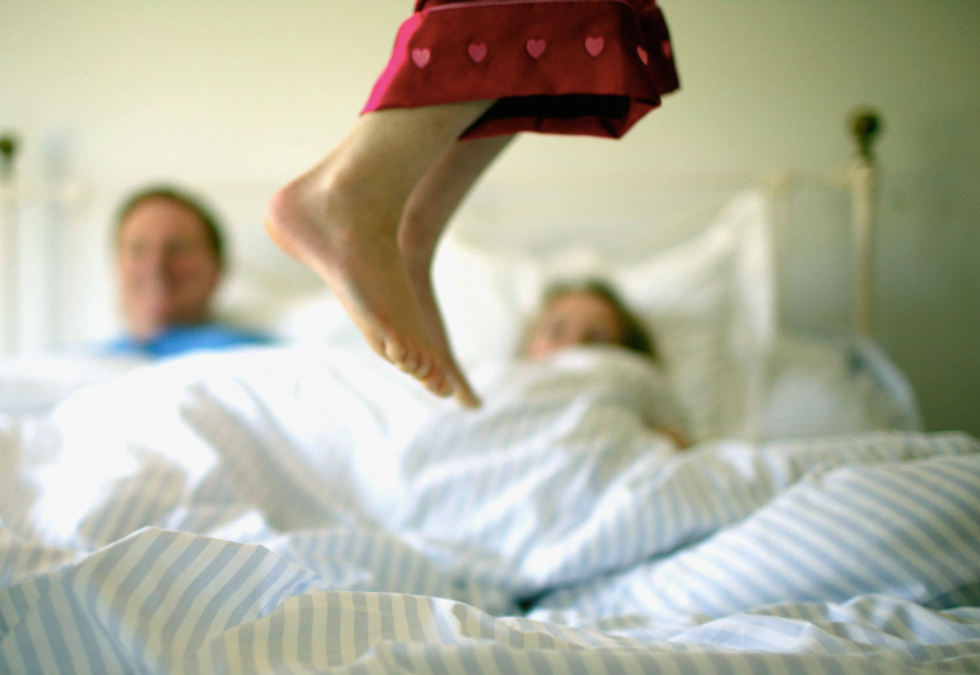 DAD, DAD, DAD ITS TIME TO GET UP AND DRIVE TO BOSTON AT 4 a.m.! You still love me right?
4. The drive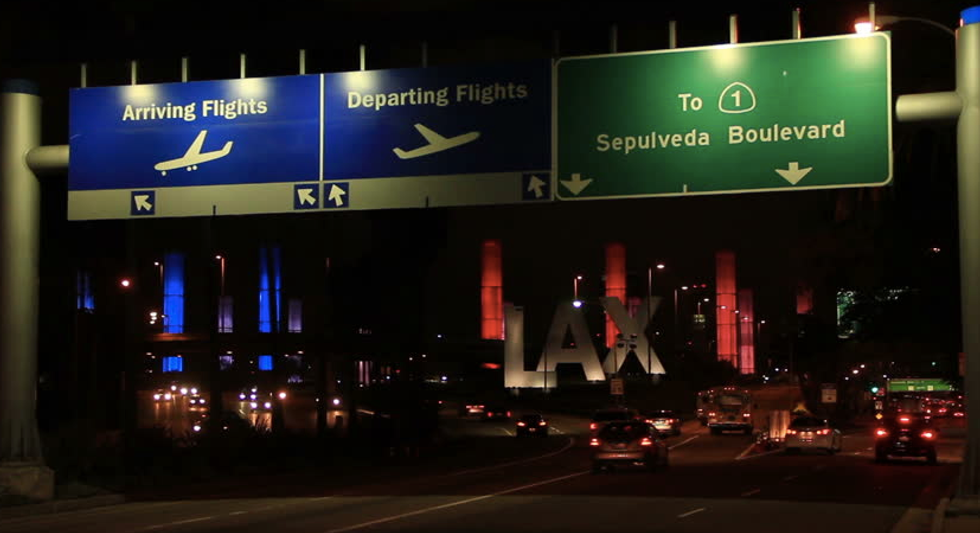 Omg, it's here. We are on our way! Dad drops you off at the Southwest gate and gives you the biggest hug goodbye. "Stay safe and don't get yourself in trouble!" He shouts as you wheel your suitcase to the terminal. "Don't worry! I'll try my best!"
5. Luggage check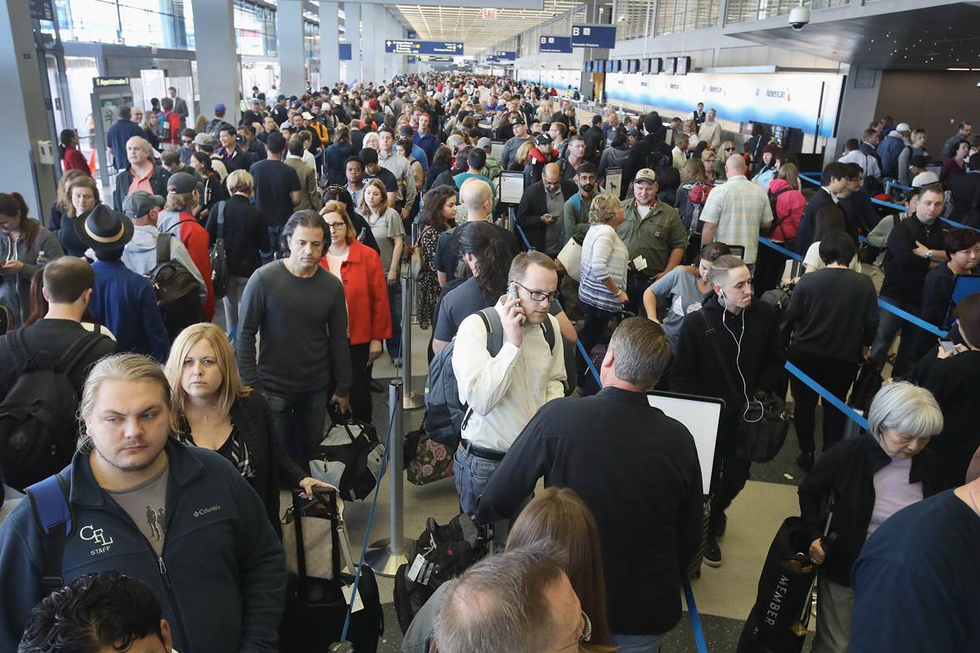 Referring to your suitcase, "alright, who do I give this little guy to?" You spot the obnoxiously long check bag line and let out a big sigh. Ugh, why couldn't I have just packed light?
6. Security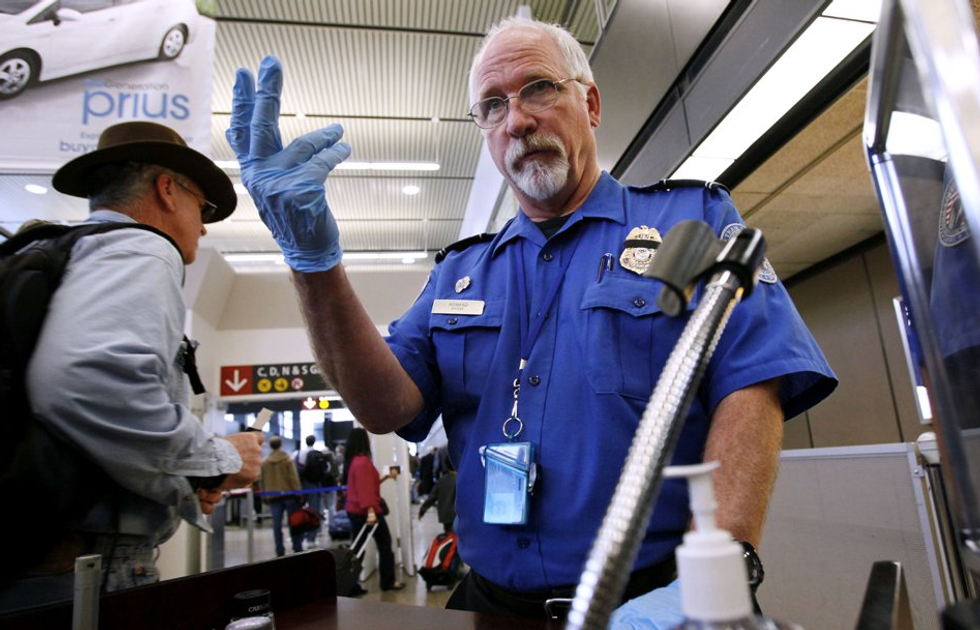 Got my ID, carry on and my… boarding pass?! Where is my boarding pass?! Oh right, here it is in my pocket. You pray that your dry shampoo will make it through, as your stretch your arms up for the body scan.
7. Finding your gate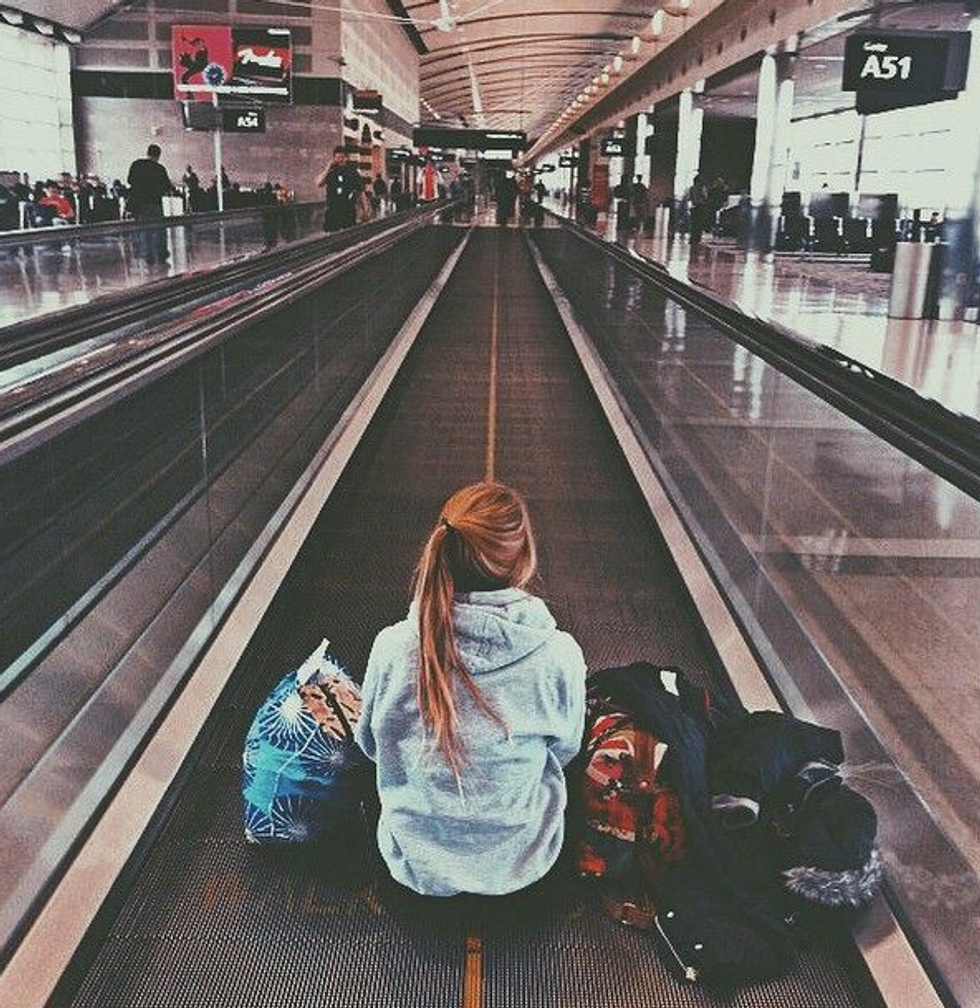 Hello people of Southwest flight number whatever, please don't look at me like I'm a loser. I have friends— we're meeting at our destination, I swear. Ignore the fact that I'm alone as I throw my headphones in.
8. Boarding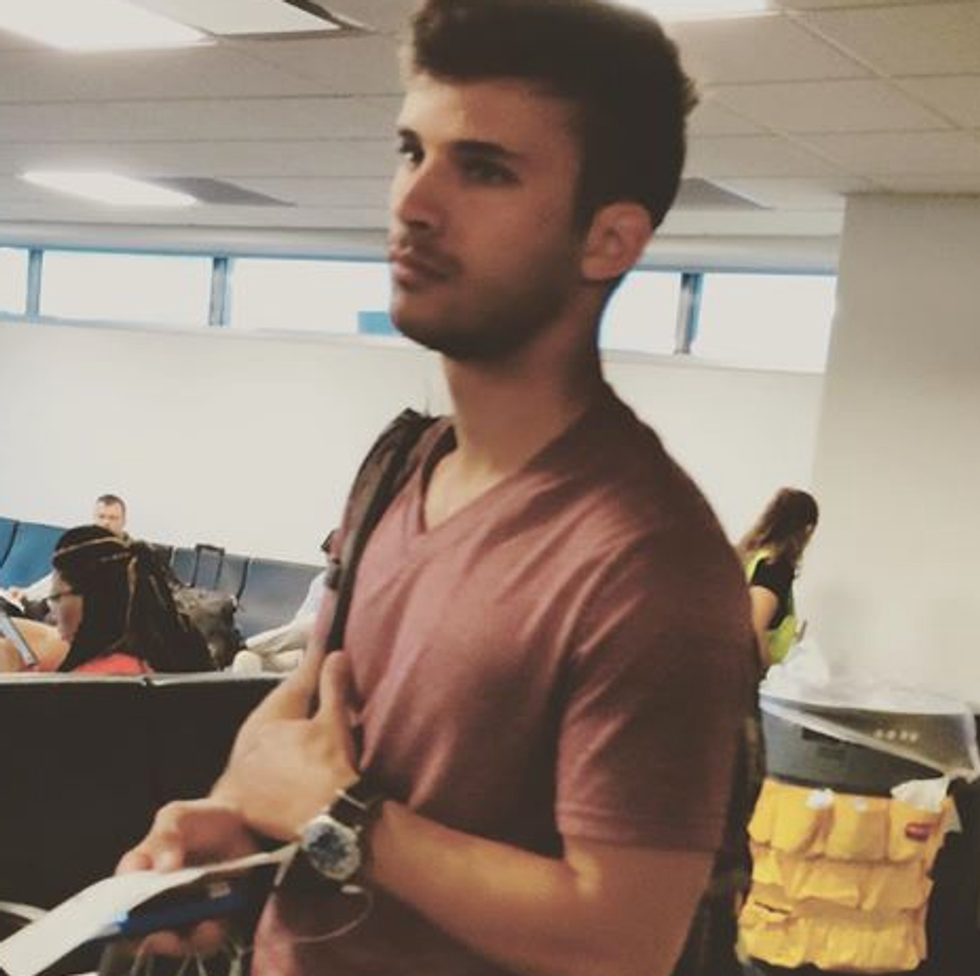 YAY! Please let me sit next to the cute guy, please please please, I've been good. This is all I ask for.
9. Actually finding a seat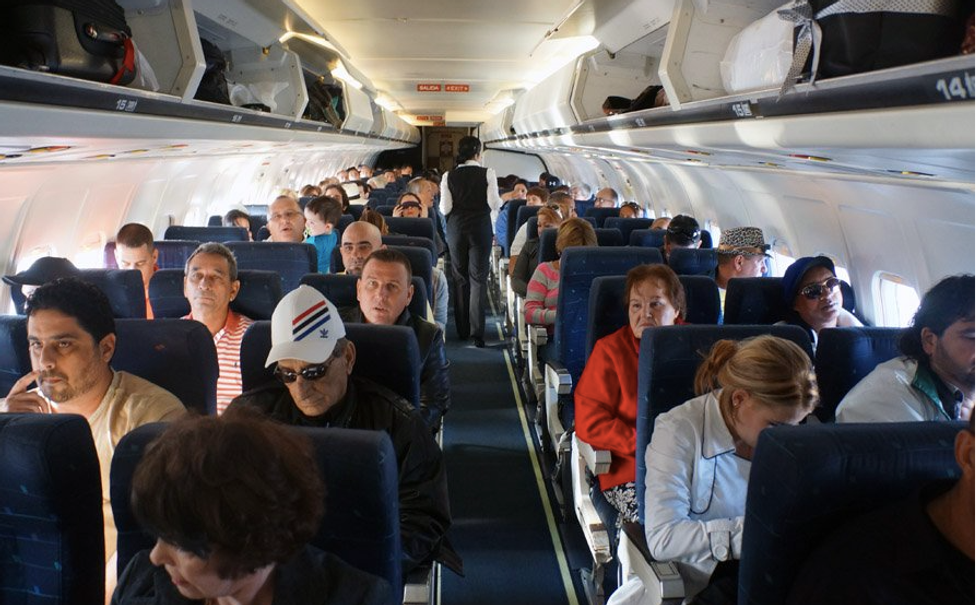 Shoot… the cute guy isn't on yet. But, hey here's a window seat, need that to grab that to take my artsy Snapchat. I hope that cute guy comes and sits next to me so we can fall madly in love. Oh man, … please don't sit here middle-aged woman, you seem sweet and all but I'm waiting for my future husband to find me. Oh no, you're sitting. Great cancel the wedding plans... I guess I'm not falling in love today.
10. Take off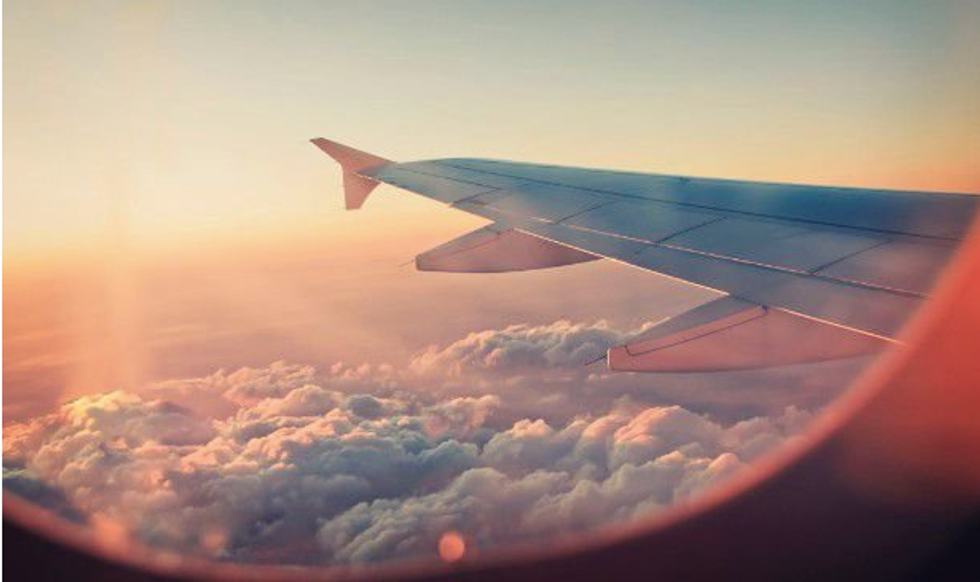 WOOHOO! Get me out of here, I'm so ready to reunite with my long lost best friends. Excitement is so real. Okay, taking an aesthetically pleasing plane photo now. And…we nap.