Fall is OFFICIALLY here! And, being that we are so lucky as to live in North Georgia with the mountains only a few minutes away, make sure you get out in those beautiful leaves and experience them!
1. Cloudland Canyon State Park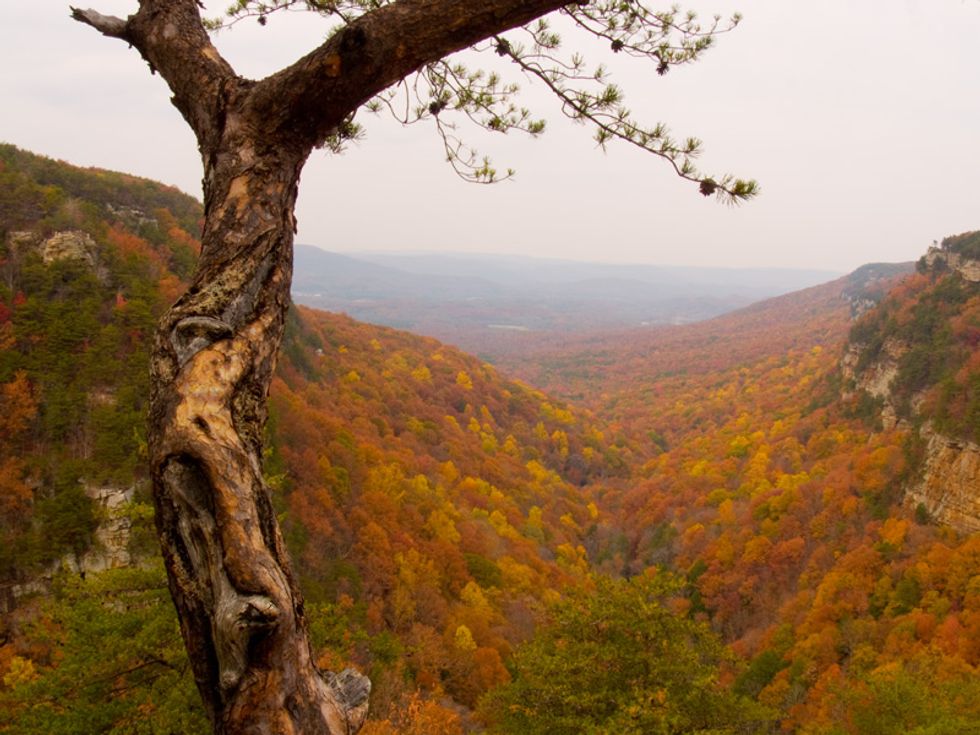 Cloudland Canyon, located near Trenton, is always beautiful, but add in some fall leaves and it just gets amazing.
2. Fort Mountain State Park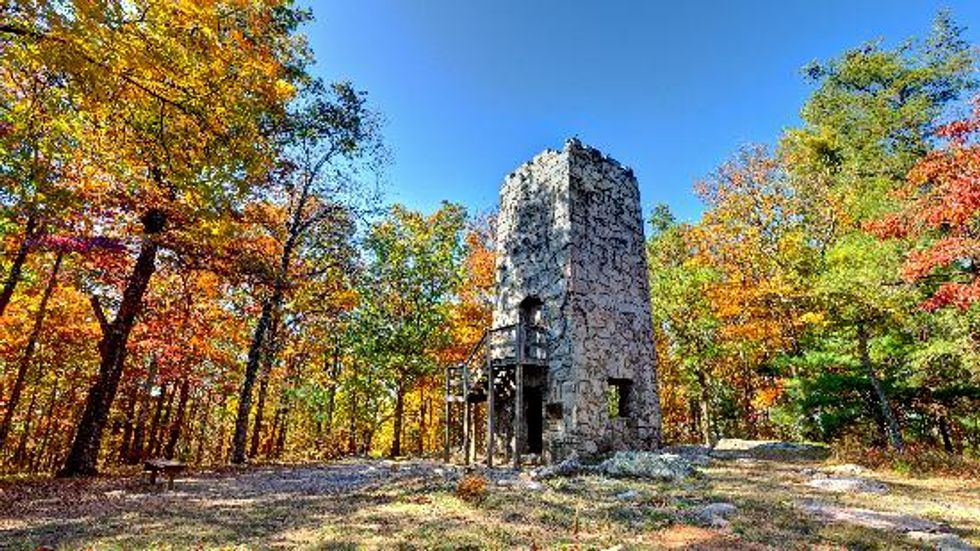 This gem of a park located south of Chatsworth is usually a great hike with some nice lake views and beautiful trees. In the fall, it improves.
3. Blue Ridge, Georgia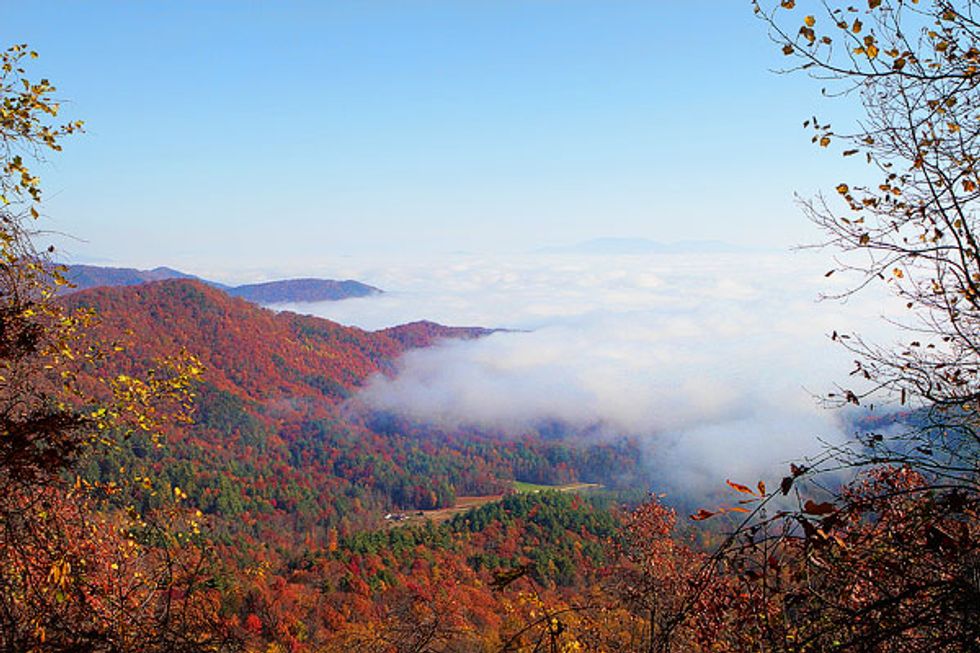 The entire town and surrounding areas are amazing.
4. Amicalola Falls State Park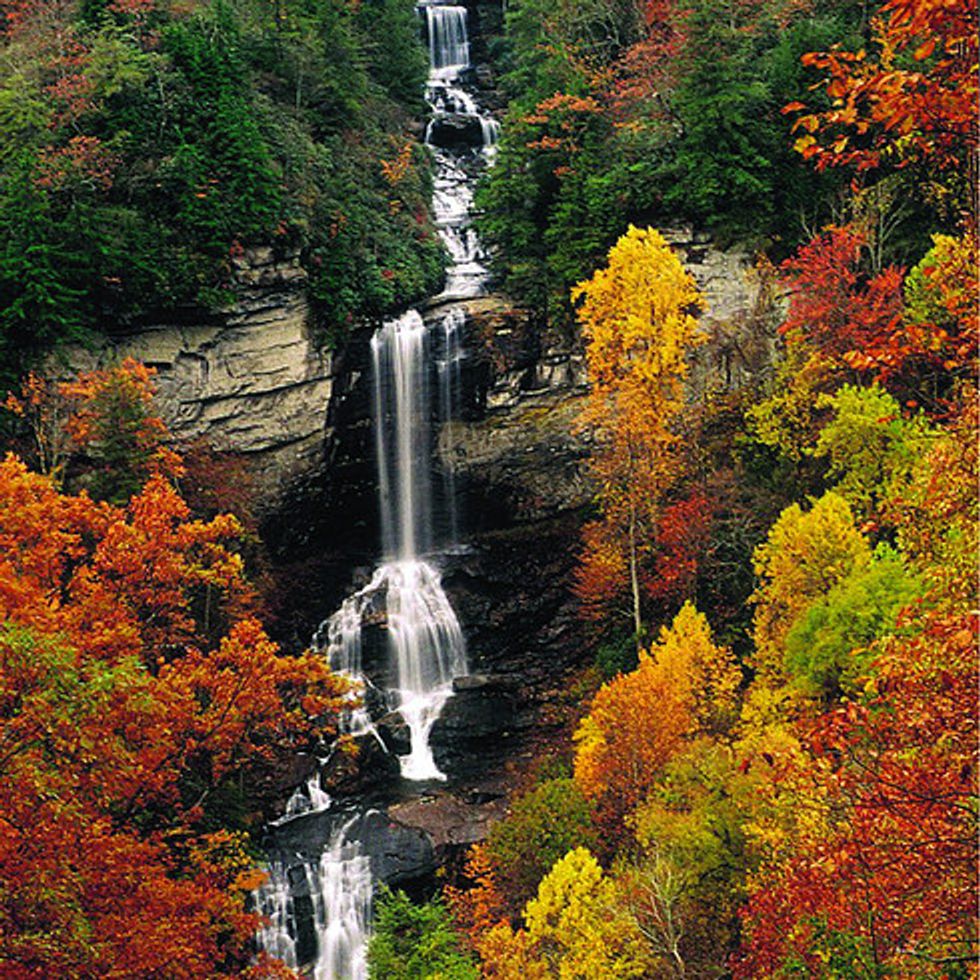 Definitely make sure you get both to the top and the bottom - they are totally different views!
5. Brasstown Bald State Park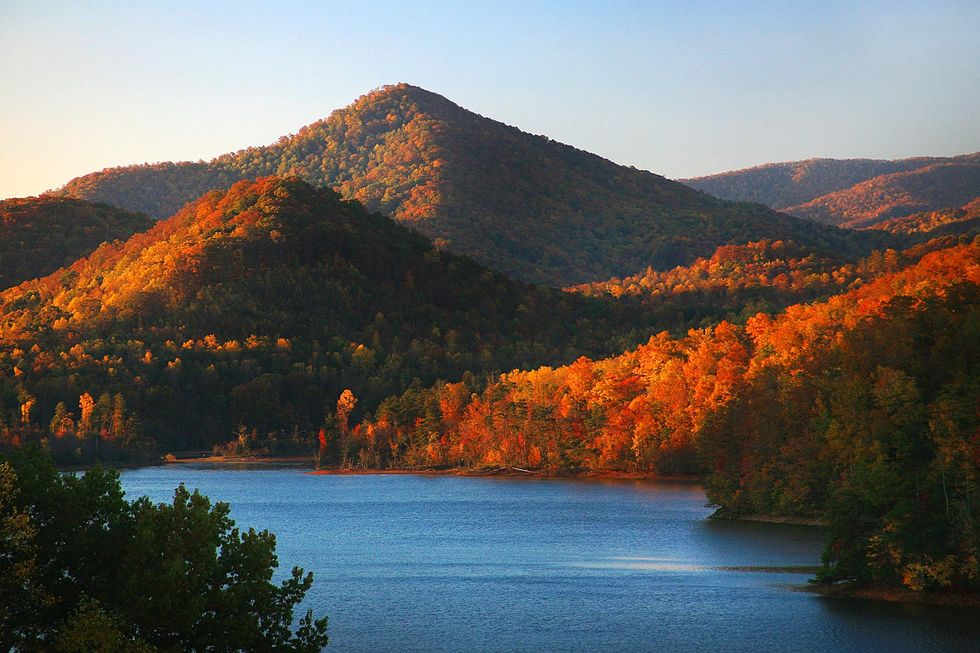 This picture is actually the valley below, so imagine how beautiful it is from up top...
6. Gibbs Gardens, Ball Ground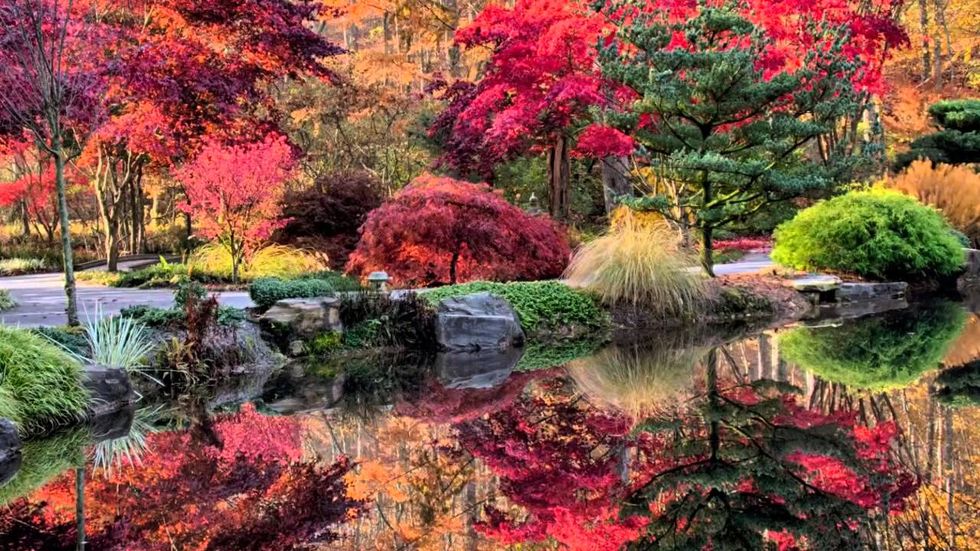 This weekend is the Japanese maple fall colorfest!! Don't miss it.
7. Ellijay, Georgia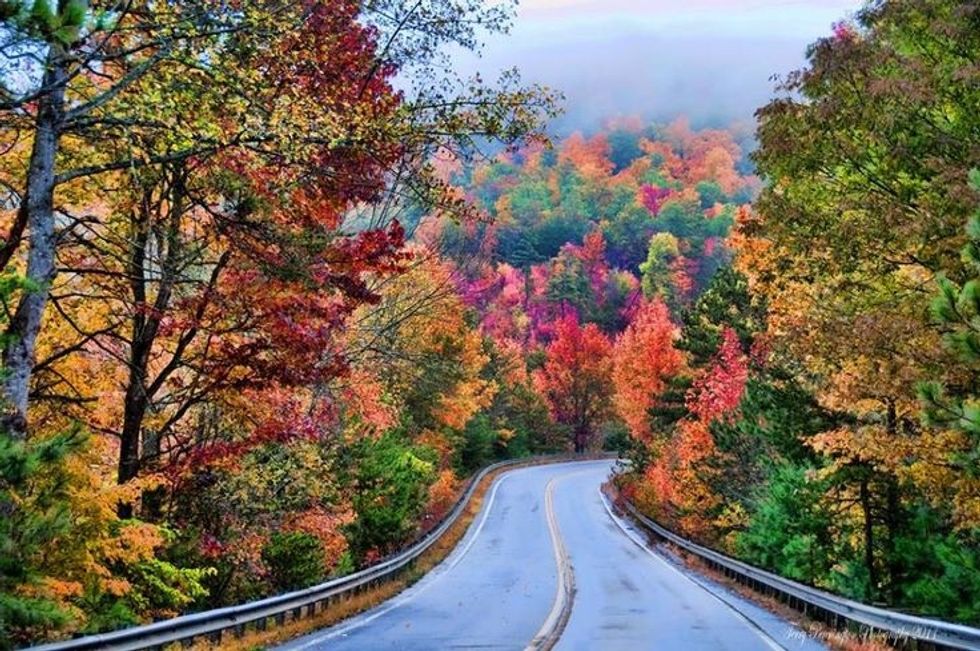 While you're at it, go apple picking!
8. Russell-Brasstown Scenic Byway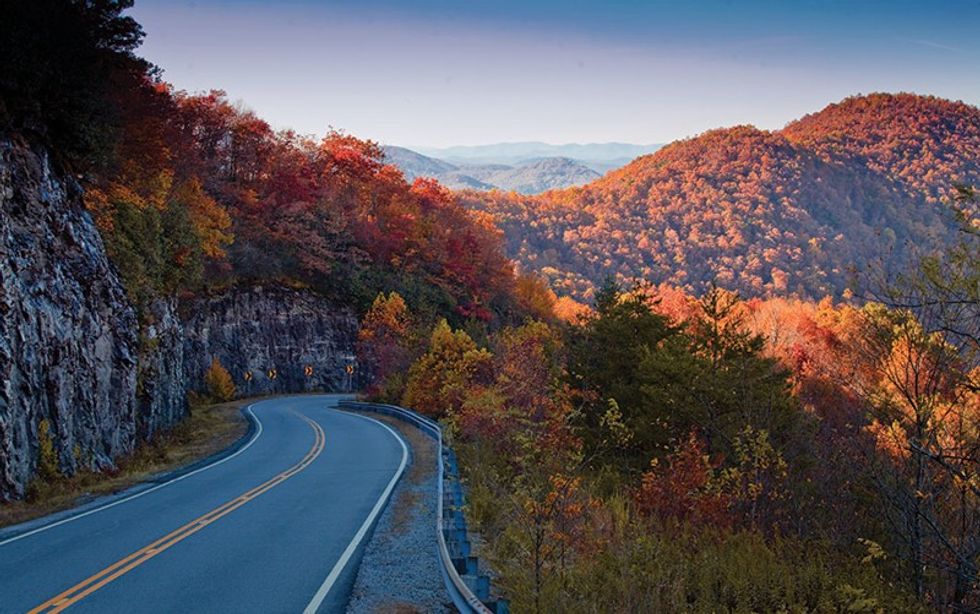 This is Georgia's equivalent of North Carolina's Blue Ridge Parkway. Take a drive here and experience the most beautiful views.
9. George L. Smith State Park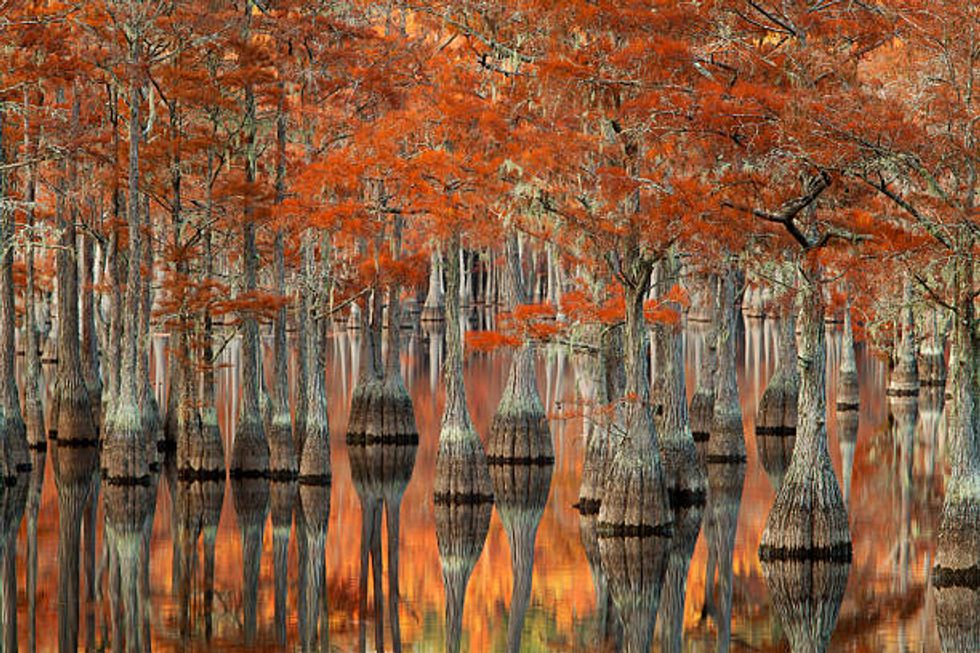 This might be the most beautiful place in the state.
10. Unicoi State Park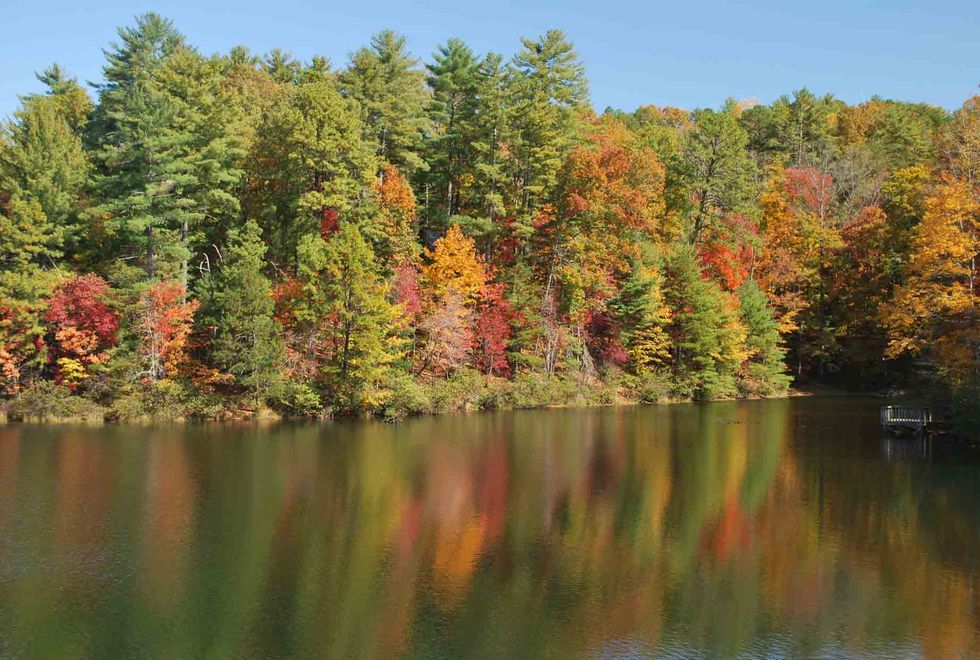 Unicoi State Park, located near Helen, is simply breathtaking.