While most people look forward to the time of year when trees are decorated and kitchens smell like gingerbread, I look forward to the time of year when yards are decorated with pumpkins and horror fills the air for the month of October.
Here are ten must-watch horror movies to get you in the Halloween spirit:
1. Halloween (1978)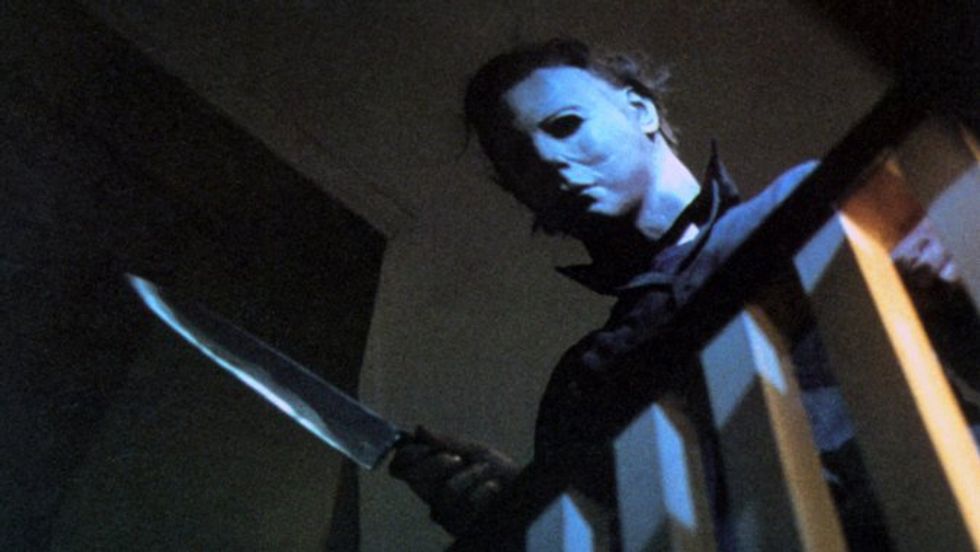 Why not start off with the film that started it all, right? Made on a tiny budget of $300,000, Halloween ended up grossing $70 million at the box office and has brought Michael Myers into homes each year ever since. Between starting a trend of holiday horror titles such as Black Christmas or Happy Birthday to Me and creating one of the most notorious faces in horror, Halloween has created its own legacy and is always a safe choice when you want a good scare.
2. Scream (1996)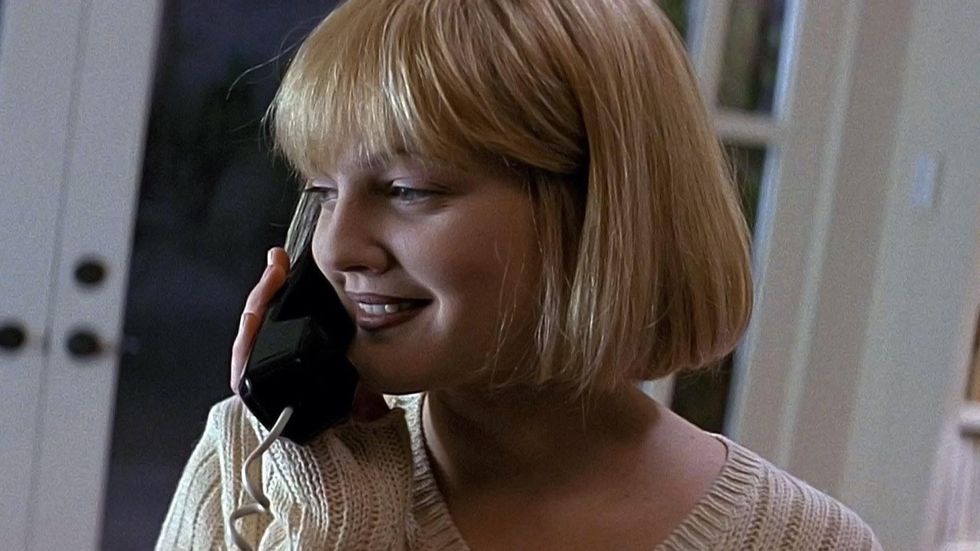 Jump ahead nearly 20 years and the horror genre is practically dead. Then, along comes Scream to revive it. And yes, there are plenty of screams to be had. From the opening scene where Drew Barrymore is literally gutted and hung from a tree to the final climax between Neve Campbell and Ghostface, Scream is a rollercoaster that brings both horror, comedic relief and best of all, originality. RIP Wes Craven.
3. The Crazies (2010)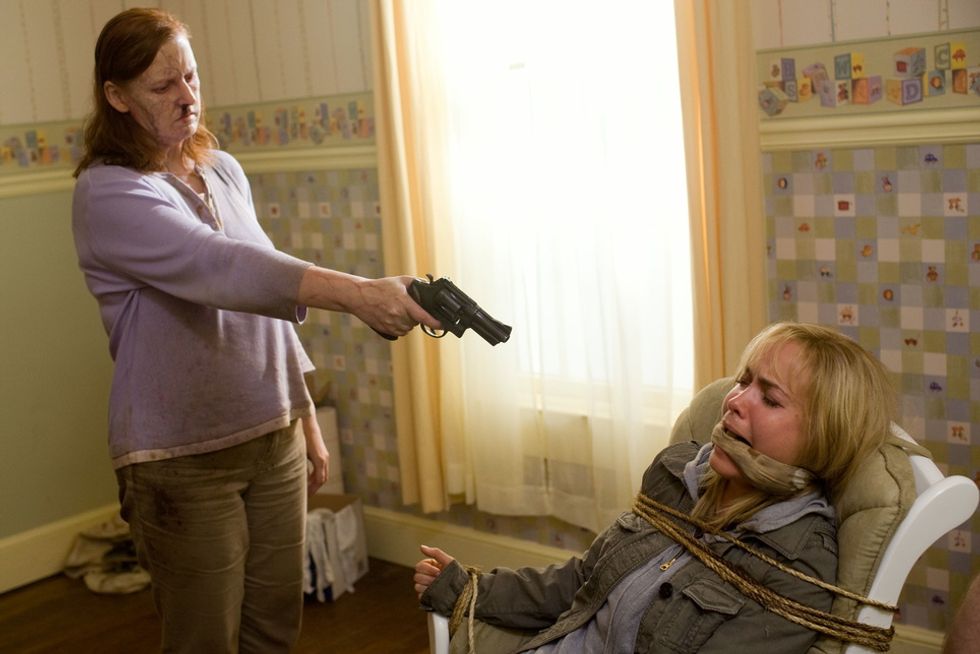 Originally a 1970s George A. Romero film, The Crazies is a remake that is actually executed very well, particularly for the horror genre. It's a film that satisfies zombie lovers and is also political commentary about how the U.S. government treats its citizens following a bio-chemical accident.
4. Dawn of the Dead (2004)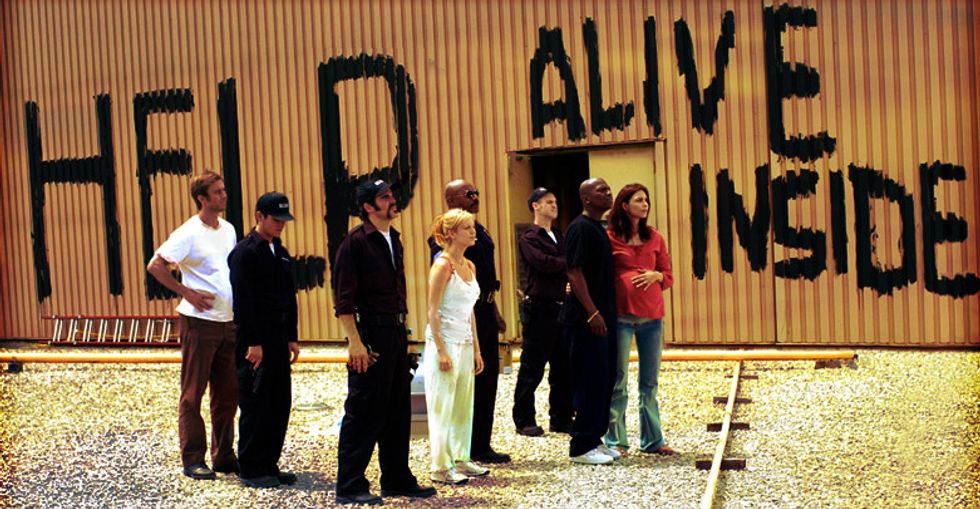 This film, also a George A. Romero remake, is another horror movie remake that is executed well for the modern era and is one of the few zombie movies where it actually depicts society collapsing, which is always a good time. From the campy dialogue to the action-film style montages, this is a must-watch for any zombie fan and is one of the few movies that Zach Snyder actually gets right.
5. 28 Days Later (2002)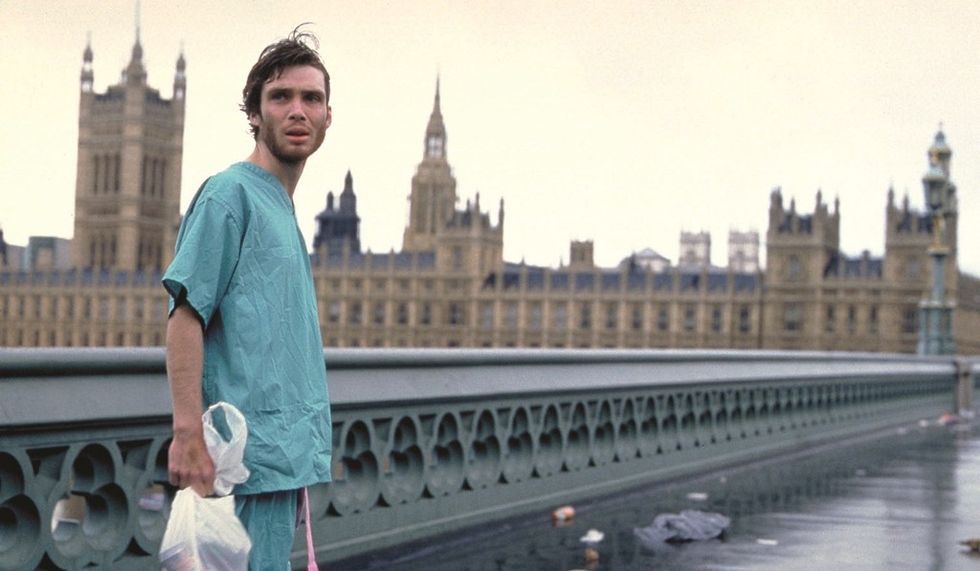 Might as well keep the zombie train rolling. There's just too many good ones. 28 Days Later was a huge success when it was released, grossing nearly $90 million on an $8 million budget. In a way, it introduced the idea of the fast-moving zombie (or in this case, infected), revived the zombie genre and focuses on story and character development incredibly well. The scene where Cillian Murphy is walking along the deserted London streets is enough to send chills down someone's spine.
6. Zombieland (2009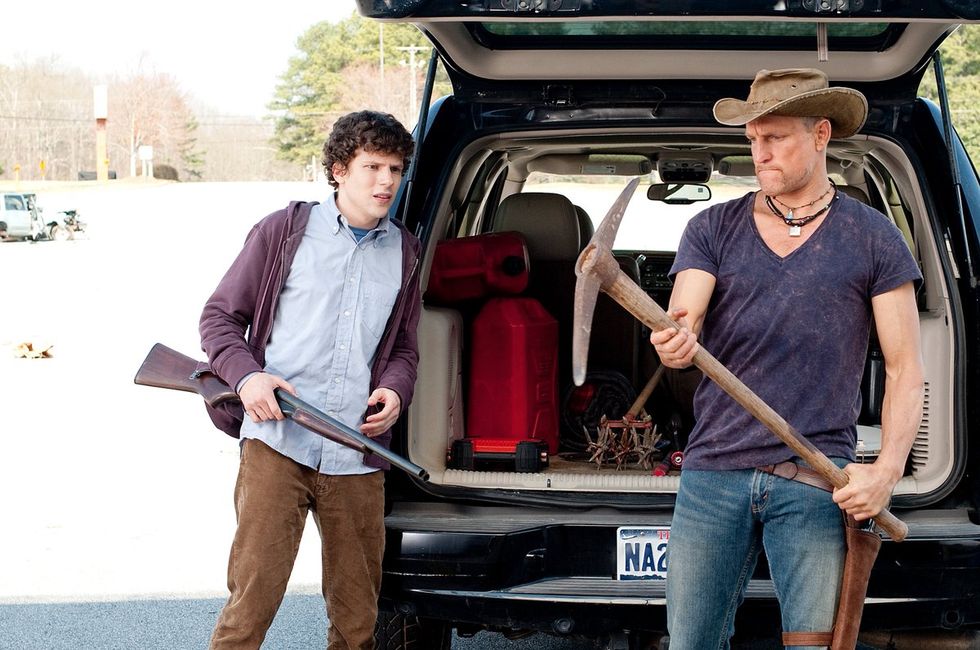 OK, last zombie film. I promise. It's just too good to not mention. I still remember going to the theater to see this when it came out and being blown away by how amazing it was. Zombieland has everything a good horror comedy should have: fun jump scares, great chemistry between cast members, and best of all, Bill Murray as a zombie. Need I say more?
7. Hocus Pocus (1993)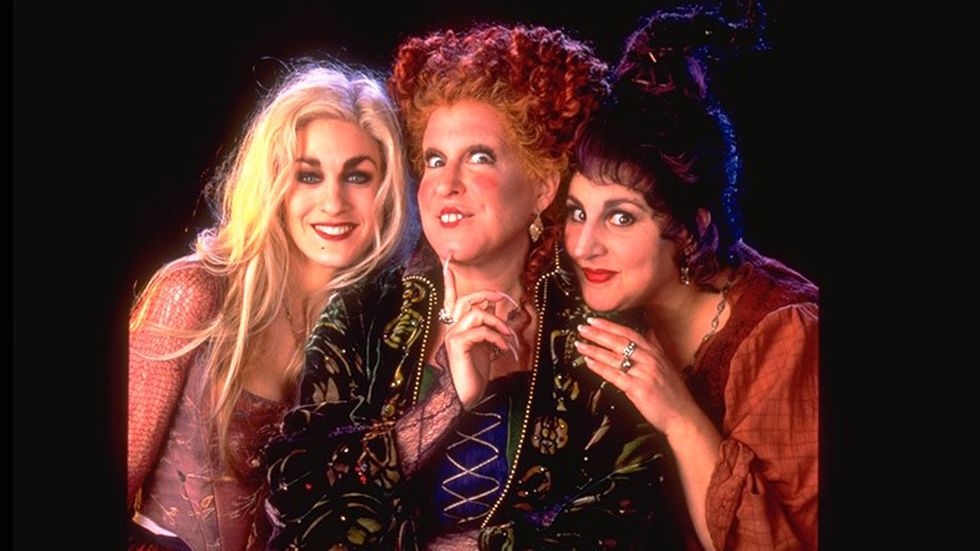 While this isn't really a horror movie by any means, I recently watched it again for the first time since I was a kid and felt that I had to include it. This movie is a pure Halloween classic and is enjoyable for all ages to get into the Halloween spirit. Plus, Bette Midler and Sarah Jessica Parker play witch sisters. What's not to like?
8. Friday the 13th series (1980s-present)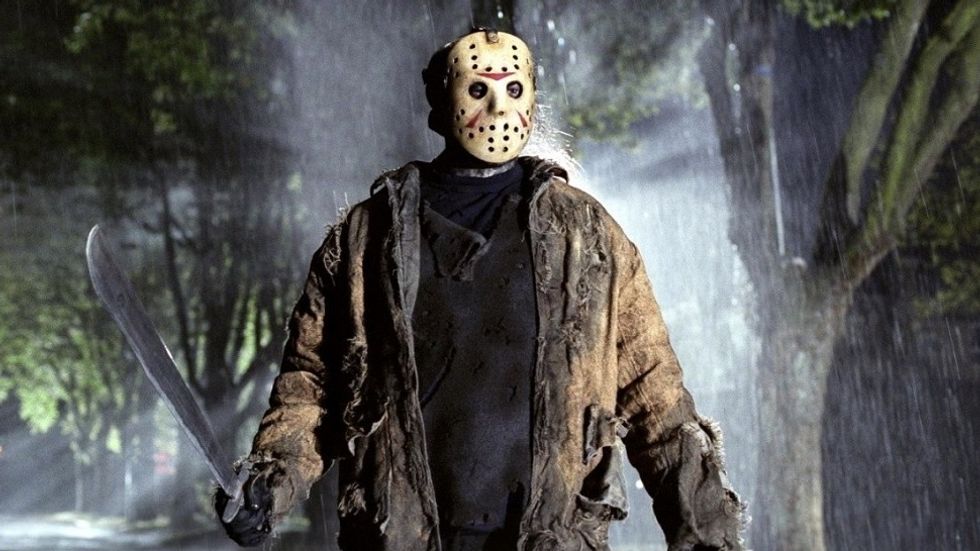 While this is kind of a cheat, I really do enjoy all of the Friday the 13th movies, the second and third one in particular being some of my favorites. It's an iconic '80's slasher film that probably wouldn't have happened without Halloween. You can't deny that it's a formula that works and if you can also appreciate the remake for what it is, you'll enjoy that film as well.
9. A Nightmare on Elm Street (1984)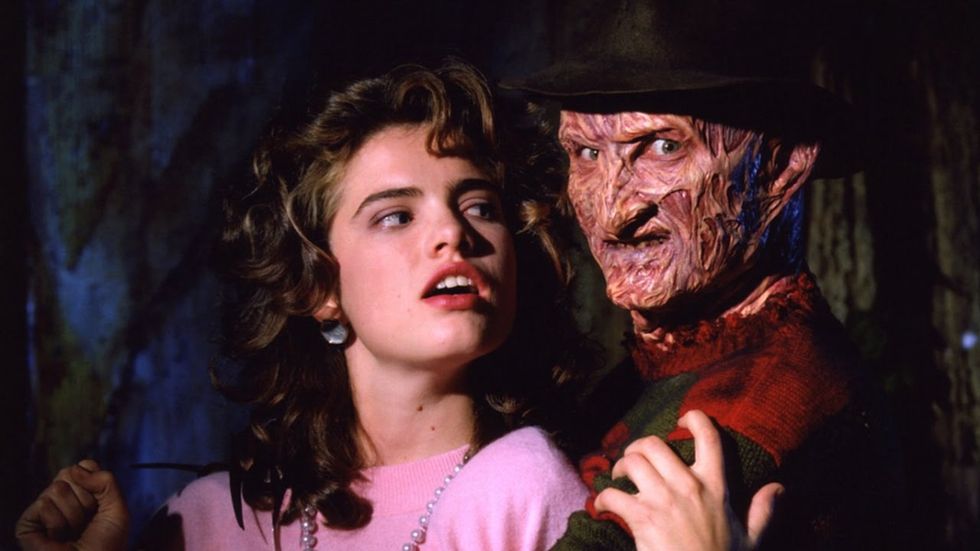 Wes Craven really was a horror genius. A Nightmare on Elm Street introduced a new horror movie killer to dress up as for Halloween and made us all afraid to fall asleep. While the rest of the series is rather lackluster, the original film (which features a new-to-Hollywood Johnny Depp), is a masterpiece and will forever be regarded as one of the best horror films of all time. I would even consider throwing in Freddy vs. Jason into this section, purely for nostalgic value.
10. Shaun of the Dead (2004)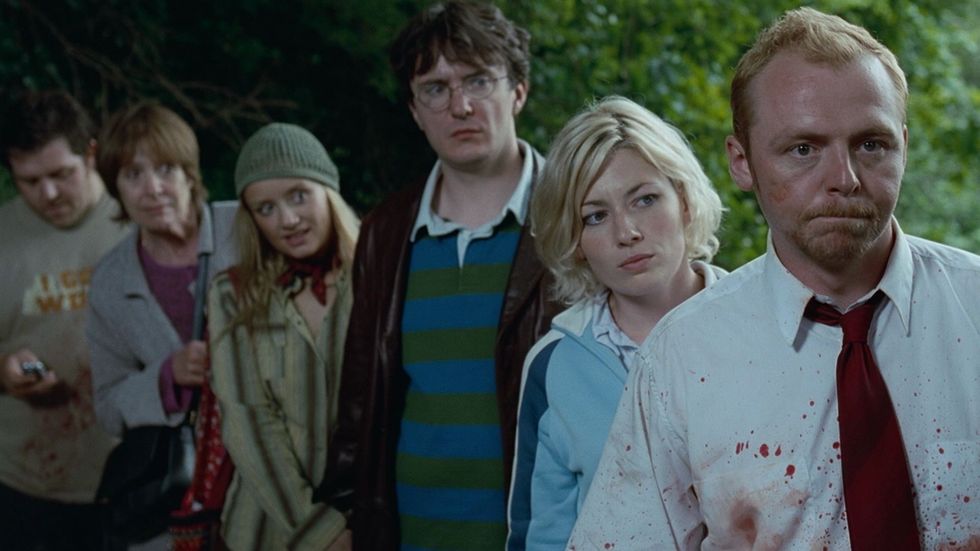 OK, so I lied about not mentioning another zombie movie. Shaun of the Dead, again, delivers everything a great horror comedy should. Not only does it play with zombie movie-tropes incredibly well, but it has an all-star cast, great action scenes and is a great in-between if you're not looking to be too scared.
By the way, "You've got red on you."