It's almost Valentine's Day! The day of love and romance and chocolate, and we could go into the capitalist hellscape this day has become, but I think the fact that people enjoy expressing their love for one another is something uplifting and heartwarming (especially in troubling times like these). Yet, no matter what your opinion is, when it comes to gifts, it's always easy to run into trouble. . .so here's a solution.

Before we begin, if you don't take my Disney-obsessed word for it, feel free to check shopDisney's Valentine's Day Gift Guide yourself, but if you don't even have time to browse, here are ten amazing, eye-catching, and heartfelt Disney gifts for the day of love that range from 100 and under.
1. Mickey and Minnie Mug Set — $27.99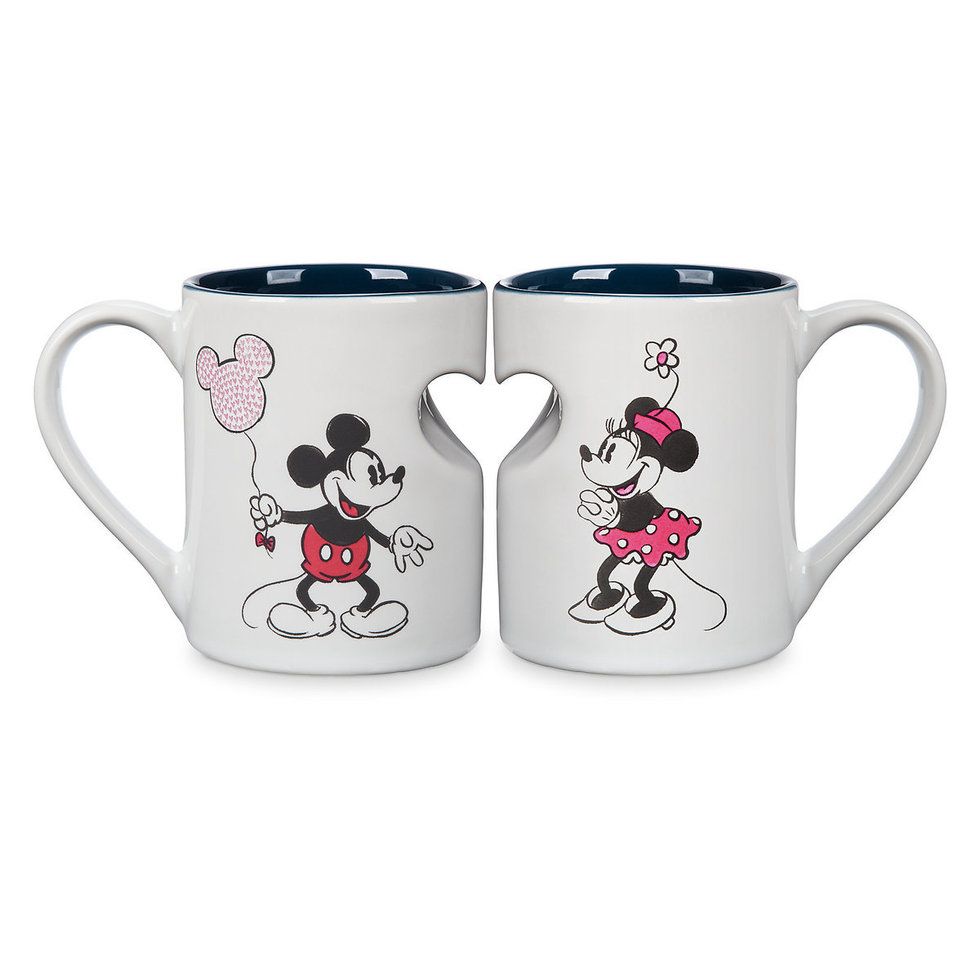 There they are, the eternal soulmates, the couple forever stuck in the Honeymoon phase, right there on an adorable mug set, excitedly looking at one another (you know Mickey has a romantic picnic already planned). Personally, I think set gifts are always a great idea, because each person has something to remind them of one another and these mugs when placed together form a heart. Can it get any cuter? I don't think it's possible.
Although, if your lovebug doesn't prefer Mickey and Minnie, than no problem. Disney has a Beauty and the Beast set.
2. Mickey and Minnie CRISLU Cuff — $100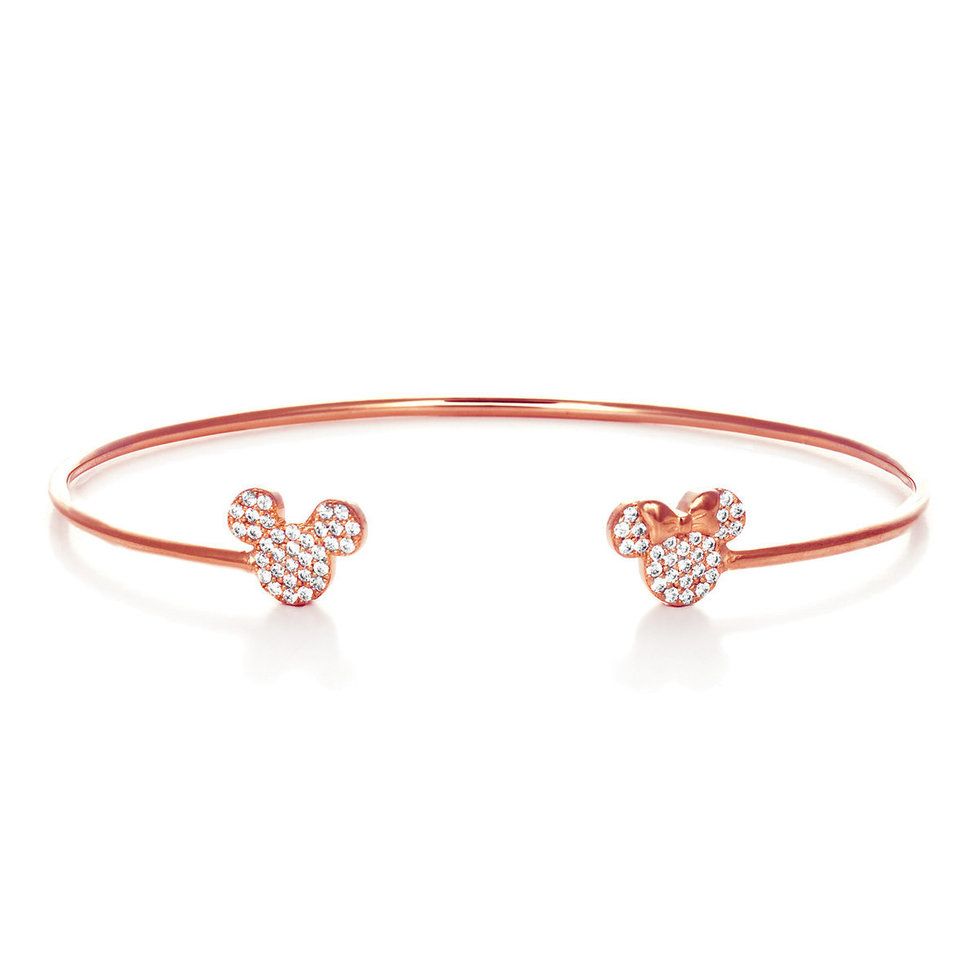 This beautiful baby is the perfect accessory to any outfit—it's simple, sleek, and finished in the oh, so famous rose gold color. Also, do you noticed how one side is Mickey and the other is Minnie? You've got the world's greatest couple on one wrist.
3. Valentine's Day Bangles — $44.95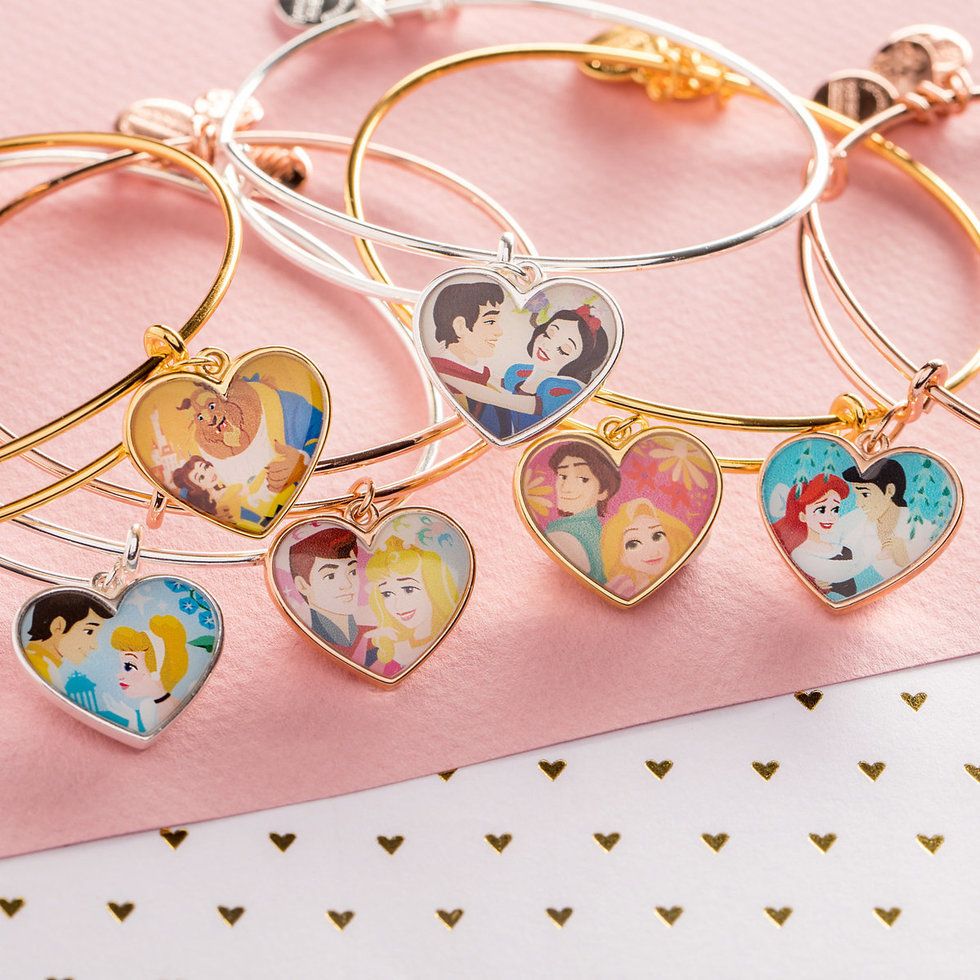 Any of these gorgeous Alex and Ani bangles are just the icing on top of the Valentine's Day cake (or cupcake or cookie, whatever you prefer). Now, Lovebird #1, make sure to get Lovebird #2's favorite Disney couple if you're picking this gift—all of them are stunning, but it's the personal touch that adds the magic.
The photo will send you to Aurora and Philip's bangle, but you can find all of these bracelets and many others on the shopDisney site.
4. Yoda Pin — $12.99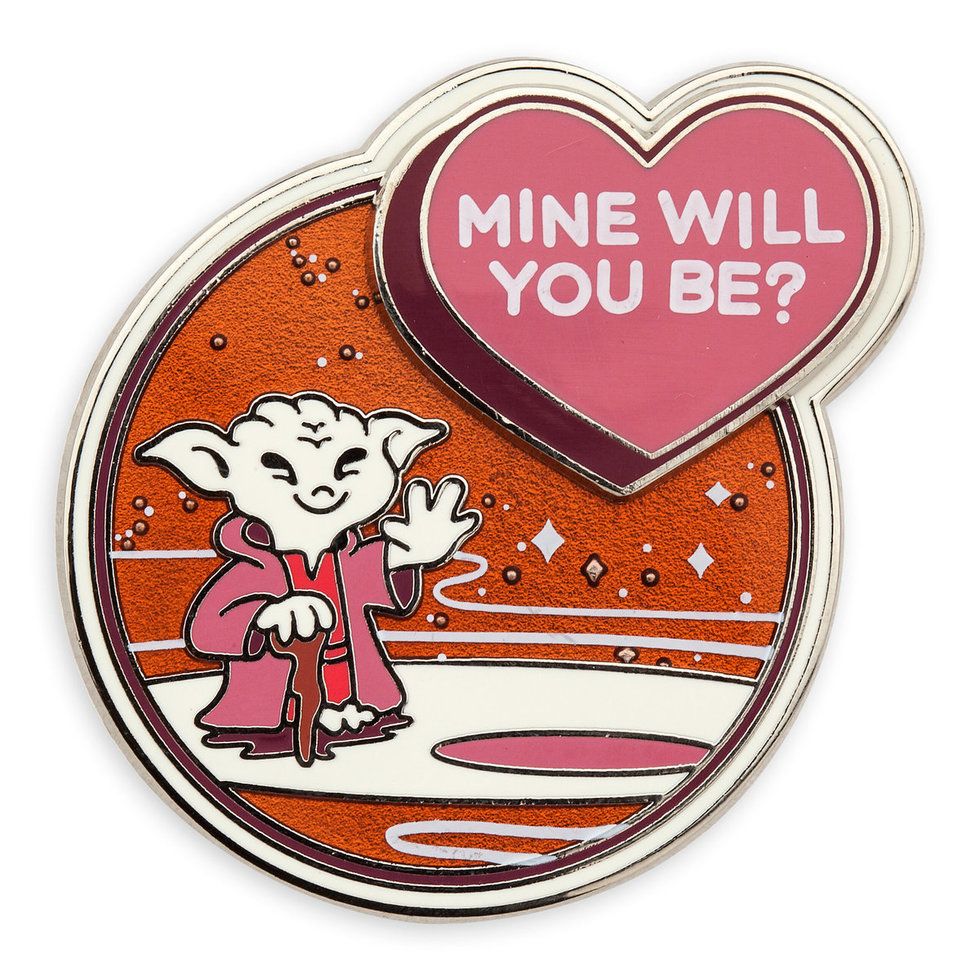 Any Star Wars fans out there? Well, if you're reading this, can we agree that this might be the most adorable Valentine's pin ever? From the colors, to Yoda's pink robes (and his smile), and the "mine will you be" phrase, it just seems to scream "pick me, pick me, pick me!" at you.
Of course, if you're not a big fan of Yoda, the do have a Leia and Han set. (Yeah, Disney always has your back).

4. Cinderella Coach Necklace — $114.95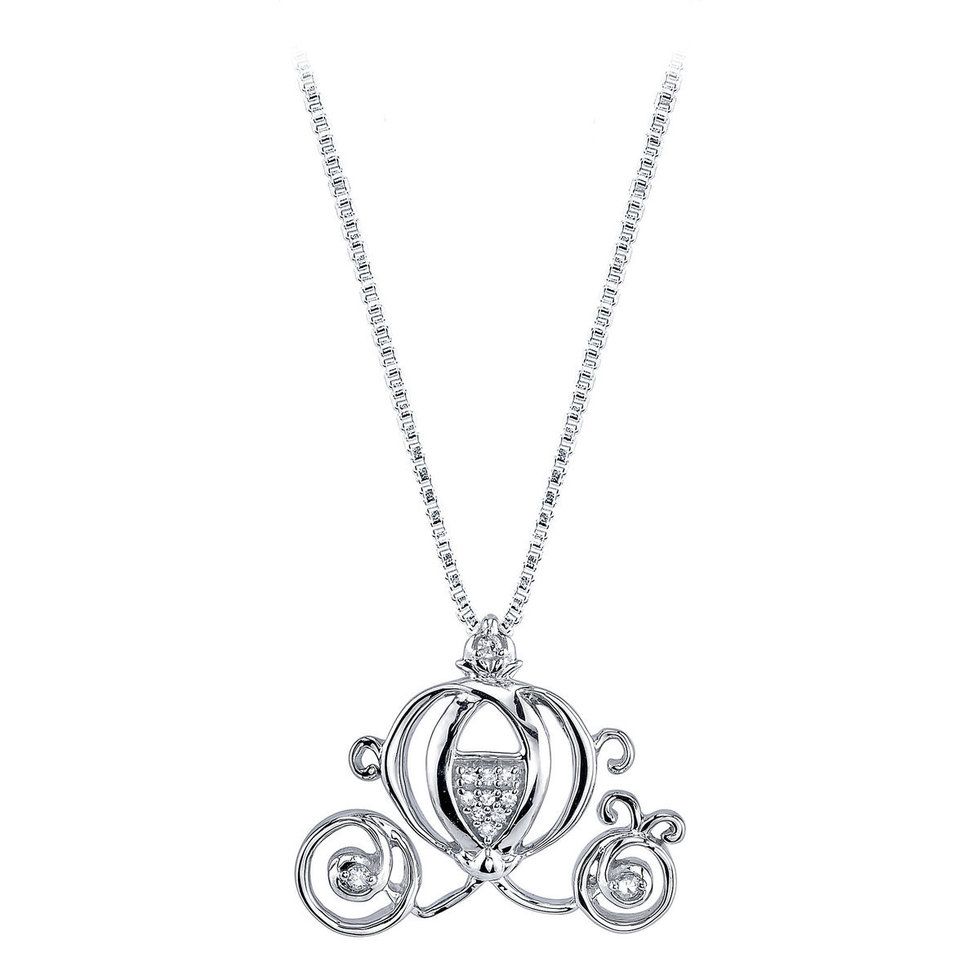 Yes, this one is above 100, I gave out a little groan when I saw the price as well. But Cinderella's carriage is one of the most iconic love story symbols and look at how dazzling this necklace is; the little diamond detailing really keeps dragging me back to it. If you've got a partner who is a huge Cinderella fan, this is the item for you.
5. Castle Earrings by Rebecca Hook — $75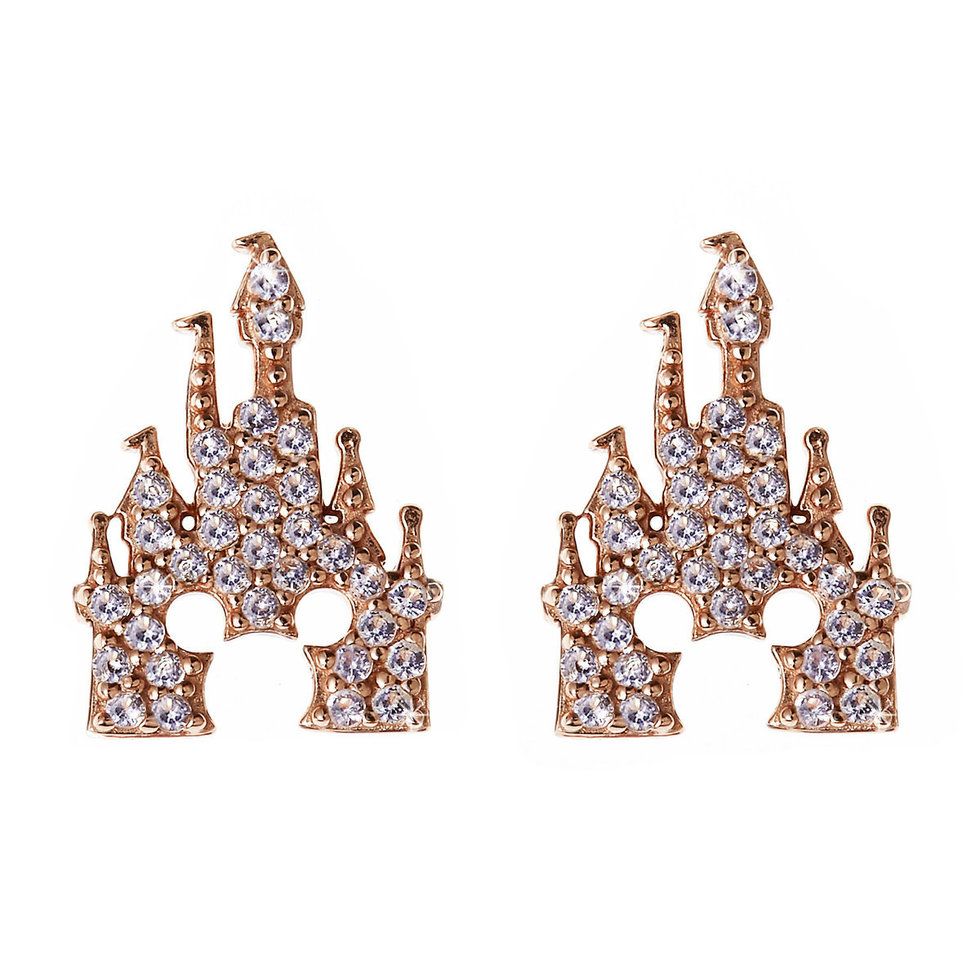 A lot of the time, companies pump out shirt after shirt or trinket after trinket and nothing ever looks unique enough to purchase, but sometimes companies get merchandise exactly right and that's what happened with these. They don't scream "Valentine's" but they're the perfect gift for any Disney fan that you're looking to make smile (and possibly cry). They sparkle, they've got two popular Disney symbols in one, and guess what. . .they're rose gold!
6. Lady and the Tramp Heart Pin Set — $12.99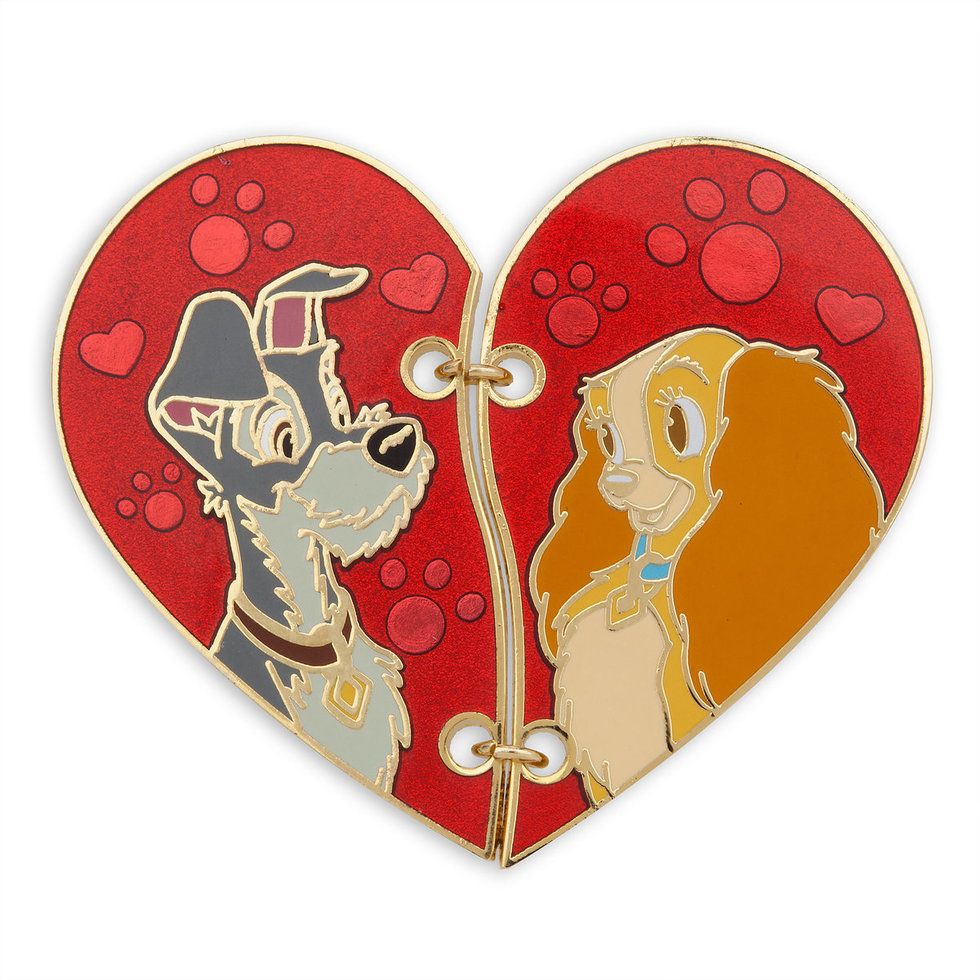 So we've got the heart shape, check. The vibrant colors, check. The greatest doggy duo ever, check. And you can separate them so each of you get a half? I'm sold.
7. Mickey and Minnie Sweethearts Plush Throw — $36.99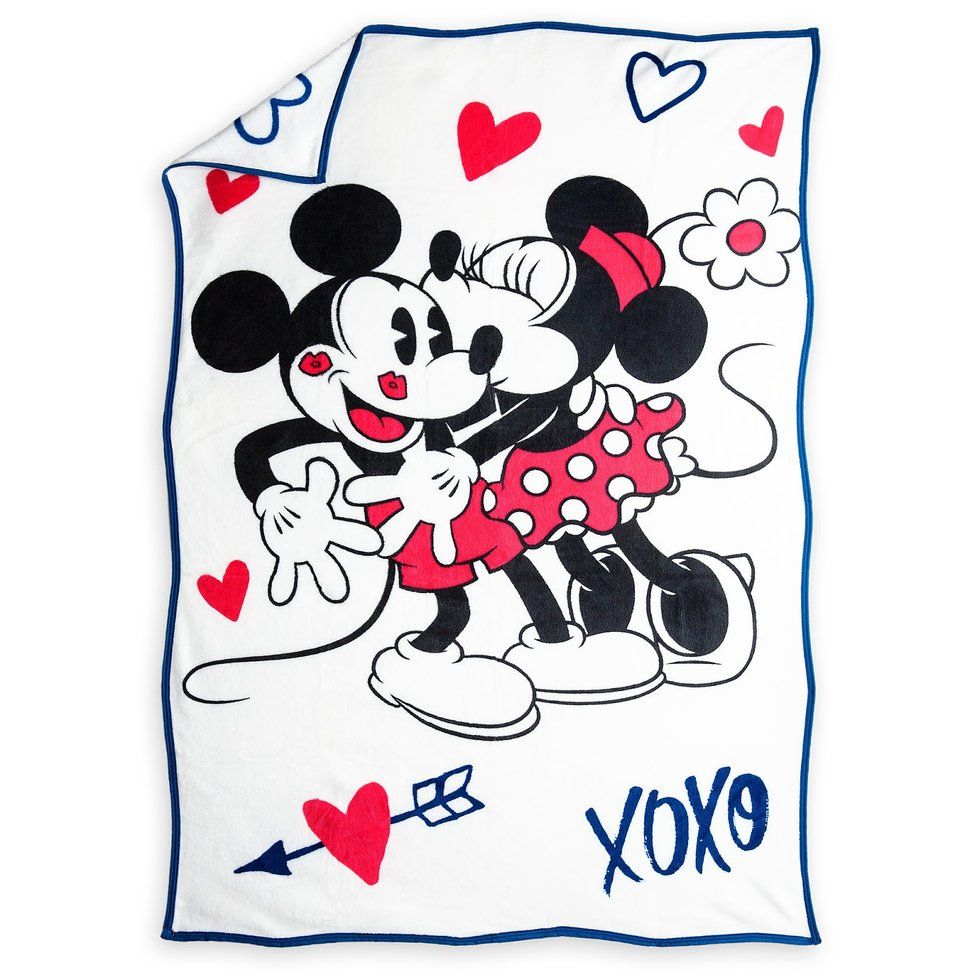 It seems the lovebirds were able to jump off their mugs and get to one another just in time to celebrate Valentine's Day! With this throw blanket, you'll have no problem cozying up to the one you love.
And if you like the design but you're not to keen on the blanket, no worries. Disney has this super awesome baseball cap with an identical image, minus the floating hearts.
8. Beauty and the Beast Rose Pin — $9.99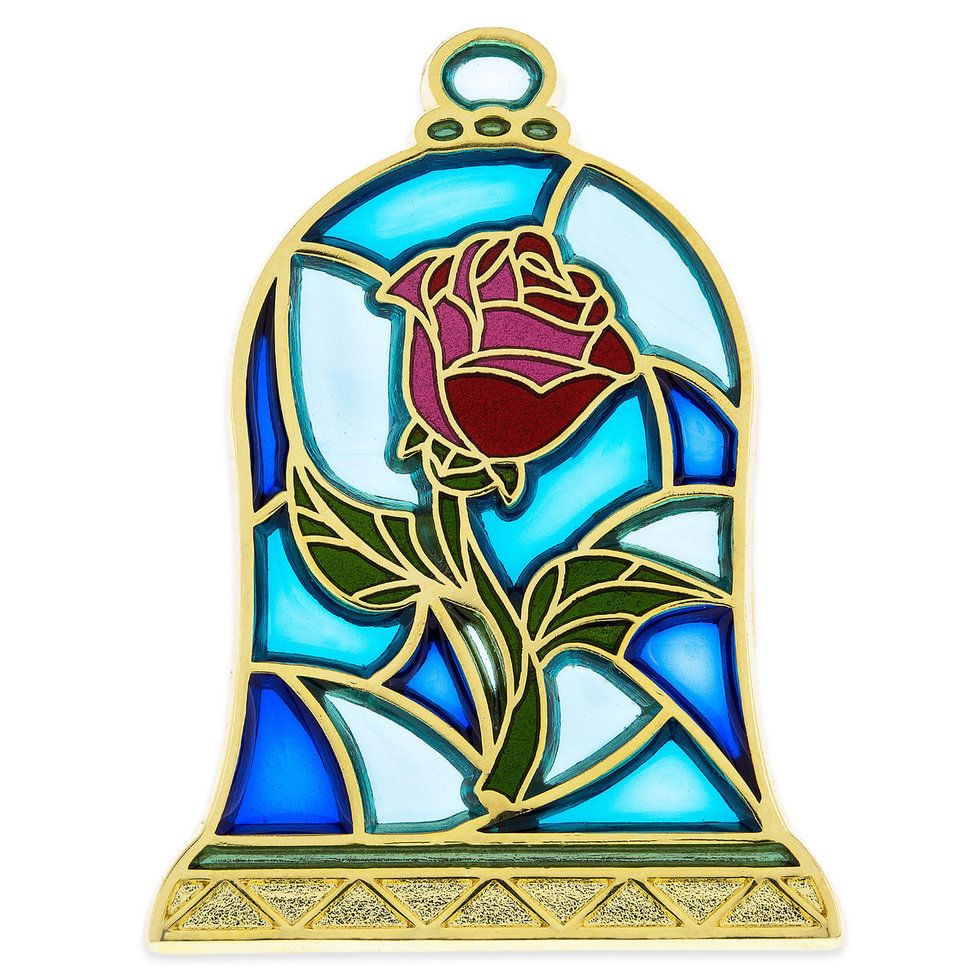 Yes, another pin, but how can you deny the legendary enchanted rose? With elegant stained-"glass" detailing, it's sure to mesmerize any Beauty and the Beast fan.

9. Snow White Besame Lip Gloss — $18.95

Makeup is always a little tricky, but this lip gloss is from the Snow White Bésame collection! Bésame worked hard to create the exact (and similar) colors that graced the face of Snow White, the very first princess! It just so happens that these shades match with Valentine's Day colors (Coincidence? Probably, but I know we're all screaming "I think not!" in our heads.)
This lipgloss would make a great gift for your partner or friend or sister, etc.
10. Cinderella Glass Slipper by Arribas — $44
And last but not least, oh yeah, it's the actual glass slipper! It's magical, it's romantic, it makes you clutch your heart and sigh. If I dare say, this is most likely the most popular and well known princess symbol, and it's definitely the perfect fit for any lovestruck Cinderella fan.
It's personalizable and also comes in a bigger, medium size (this size will cost a little more, but hey, it's a magical glass slipper, either way it's a bargain).
Oh look, we've made it to the end. Now, if you fancy any of these for your partner or sibling or friend (or even yourself, sh, I won't tell) make sure to choose Express Shipping so it can get here before Valentine's Day. But, if you know for sure it's not going to get here for Valentine's Day, don't panic!
This holiday isn't about gifts, so in the meantime while you're waiting, make sure to let your partner know that you care about them and love them. After all, in "That's How You Know" from "Enchanted," Giselle doesn't sing about jewelry, she sings about love notes, flowers, and dancing. In the end, it's the little things that count.