The TV series "The Wonder Years" (1988-1993) defines the personal experiences of an adolescent's life during the late '60s and early '70s. As Kevin Arnold transitions from a young boy into a young adult, he faces many obstacles alongside his best friend, Paul Pfeiffer, and girlfriend, Winnie Cooper. "The Wonder Years" illustrates a perfect picture of the many things Kevin endures, and as he does, we can all resemble ourselves in him to some degree. The show is a true combination of various tones -- comedy, drama, and nostalgia. As Kevin learns as he goes, we are reminded of how it feels to be young and getting a taste of the good and bad parts of life. The numerous themes of this sitcom have left a permanent place in my heart -- and I'm sure in many others'. Here's to "The Wonder Years" and its way of capturing viewers hearts by its heartwarming themes that show Kevin's life lessons as he grows.
1. Growing Up

"When you're a little kid you're a bit of everything; Scientist, Philosopher, Artist. Sometimes it seems like growing up is giving these things up one at a time."

"The Wonder Years" is all about Kevin as he matures and learns new things every day. Growing up is all about developing into the person that you are -- and that isn't always easy. Growing up can hurt but is also filled with beautiful moments that teach us all valuable lessons we essentially need. Kevin's adolescent years show this in many aspects.
2. Love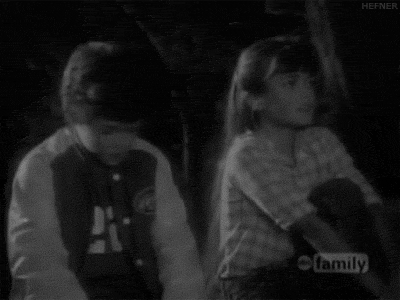 "All our young lives we search for someone to love. Someone who makes us complete. We dance to a song of heartbreak and hope. All the while wondering if somewhere, somehow, there's someone perfect, who might be searching for us."

At a young age, Kevin and Winnie found one another. They genuinely loved each other, and as they aged, their love for one another grew. Kevin realizes how finding someone -- or loving someone with a deepness like he felt with Winnie -- is something magical, rare, and beautiful. What he felt for Winnie was something real, and something so many search a lifetime for.
3. Family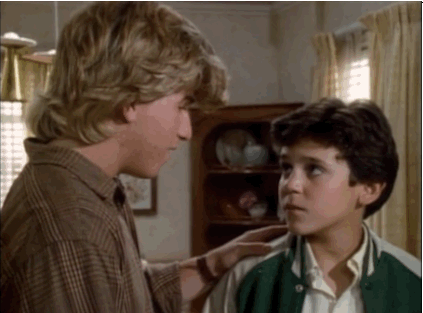 "Love is never simple. Not for fathers and sons. We spend our lives full of hope and expectations. And most of the time we are bound to fail. But that afternoon as I watched my father sheltering his son against a future that was so unsure, all I knew was they didn't want to let each other down anymore."
Family is a beautiful thing to hold closely. Even when you don't understand all of what is going on, still cherish it. Kevin didn't always understand his family and at times, questioned them, and wondered why they were the way that they were or why they weren't a particular way. At the end of the day, family is where love resides one way or the other. Some just have a different way of showing it.
4. Friendships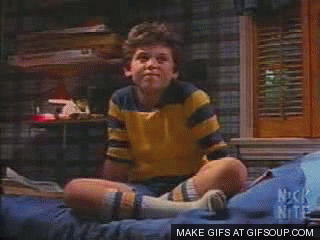 "Over the course of the average lifetime, you meet a lot of people. Some of them stick with you through thick and thin. Some weave their way through your life and disappear forever. But once in a while, someone comes along who earns a permanent place in your heart."
Although Kevin had many other friends, Paul seemed to always be his go-to friend. His best friend. He was always there even from his younger years into his teens. You know, the friend that is always there no matter what. Their friendship is something everyone hopes to have or hold onto for a lifetime.showing that love.
5. Pain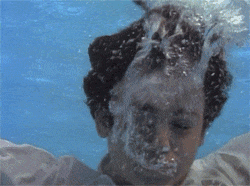 "Have you ever been in love? Horrible isn't it? It makes you so vulnerable. It opens your chest and it opens up your heart and it means that someone can get inside you and mess you up. You build up all these defenses, you build up a whole suit of armor so that nothing can hurt you, then one stupid person, no different from any other stupid person, wanders into your stupid life…You give them a piece of you. They didn't ask for it. They did something dumb one day, like kiss you or smile at you, and then your life isn't your own anymore. Love takes hostages. It gets inside you. It eats you out and leaves you crying in the darkness, so simple a phrase like 'maybe we should be just friends' turns into a glass splinter working its way into your heart. It hurts. Not just in the imagination. Not just in the mind. It's a soul-hurt, a real gets-inside-you-and-rips-you-apart pain."
So many times Kevin finds himself feeling a deep pain that cuts him. Heartbreak of losing a loved one, friendships, and family members -- as he adapts to all of life's difficulties, he also endures pain that we all experience ourselves.
6. Finding Yourself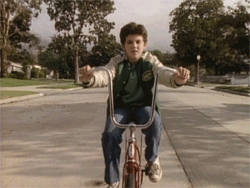 "As seventh grade wore on, I began to have nightmares. I'm walking into a sort of a - a cave. A long dark tunnel. I think Paul and Winnie are with me. But then - then - they're not. I'm all alone. I don't even want to go into the cave - I'm, I'm terrified. But I just know that I have to keep going - deeper, and deeper. So deep, it's like I can't even remember what the daylight is like anymore, and suddenly - I'm in second-period math class. In pajamas. With feet! I guess I was under a lot of stress. There are a lot of things about junior high life that might seem simple to an outsider… but they're not. Take the fifteen minutes before homeroom every morning. What you do with those fifteen minutes says pretty much everything there is to say about you as a human being."
The time in your life when you feel so alone and lost even when you are in a room full of people. Kevin found himself in this situation -- and it's OK to feel this way. It's simply OK to not have all of the answers and to ask yourself "What type of person do I want to be?" or "Where do I stand?"
7. Your First Love
"And so Winnie and I had our one slow dance after all. But things wouldn't be the same between us. We were getting older. All we could do was close our eyes and wish that the slow song would never end."

Kevin and Winnie are the epitome of a first love. From next-door neighbors and her hideous yellow rain jacket to elementary- and high-school days -- they found themselves back in each other's arms on so many occasions. It seemed like fate -- always coming back to one another and loving and caring for each other even more than before.
8. Life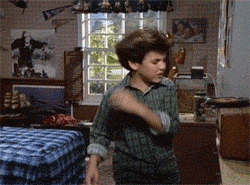 "There was a time when the world was enormous: spanning the vast, almost infinite boundaries of your neighborhood. The place where you grew up, where you didn't think twice about playing on someone else's lawn. The street was your territory that occasionally got invaded by a passing car. It was where you didn't get called home until after it was dark. And all the people and all the houses that surrounded you were as familiar as the things in your own room."
As Kevin was young, he felt that sense of security right where he was. Nothing could stop him and he was just living in the moment -- a perspective of a young child not yet to experience all of life's challenges. We can all relate to this -- we were once in our little world until something or someone tore apart that idea in our minds.
9. Letting Go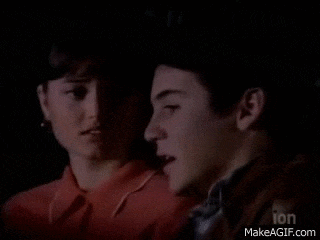 "Growing up is never easy. You hold onto things that were; you wonder what's to come. But that night, I think we knew it was time to let go of what had been, and look ahead to what would be - other days, new days, days to come. The thing is, we didn't have to hate each other for getting older; we just had to forgive ourselves for growing up."
The challenges of life can often times bring us to a point of accepting reality and letting go. It's never easy, but Kevin shows his courage and bravery to accept what has to happen, even when it hurts.
10. Changes

"Growing up happens in a heartbeat. One day you're in diapers, the next day you're gone. But the memories of childhood stay with you for the long haul. I remember a place, a town, a house like other houses, a yard like a lot of other yards, on a street like a lot of other streets. And the thing is, after all these years , I still look back, with wonder."
"The Wonder Years" shows the depth of Kevin's life -- all of the things that he was challenged with but also strengthened by. His surroundings impacted him from his caring mother to his sometimes intense father. You can't forget his siblings that helped shape him into the man he was -- his crazy yet annoying brother, Wayne, and his free-spirited hippie sister, Karen. As Kevin grew up in his household with a wide range of characteristics, the 1960s and 1970s gave Kevin new insight as well. He was a part of history. But he was also a part of a place that he called home -- a familiar place that made him who he was. Not just the people, but the place that made all of those years so important.
"Maybe there was a message in it all. The future was calling us, and no matter what, there was no turning back now."