10. "

I am Moana of Motusi. You will board my boat and restore the heart to Tafiti.

"

This quote itself isn't funny, but the way Moana says it is. She repeats this line at least 10 times throughout the movie and even practices it several times so she sounds convincing. Despite the numerous time she repeats these words, they never get old.




9. "If you wear a dress and have an animal sidekick, you're a princess."- Maui
This seems stereotypical, but it's true. Rapunzel has her little iguana. Elsa has her snowman. Cinderella has her mice. Ariel has Flounder. Mulan has her horse. The list goes on.

8. "Do you who Maui is? The greatest demigod that ever lived, who stopped the sun, who pulled up islands out of the sea, and battled monsters. Do you know why I know all this? That's because, I am Maui!" - Maui

Oh, Maui. His self-centeredness is sad, yet so funny because it's so obvious. Thankfully, he becomes more thoughtful and considerate at the end of the film.
7."Muscle up, buttercup! We're here." - Maui

Maui's gives Moana hilarious nicknames . Plus, it seems like buttercup alludes to "The Princess Bride" and dovetails from the previous times he called her a princess. However, Moana proves that she's a fierce woman instead of a powerless little girl. She's definitely better than buttercup.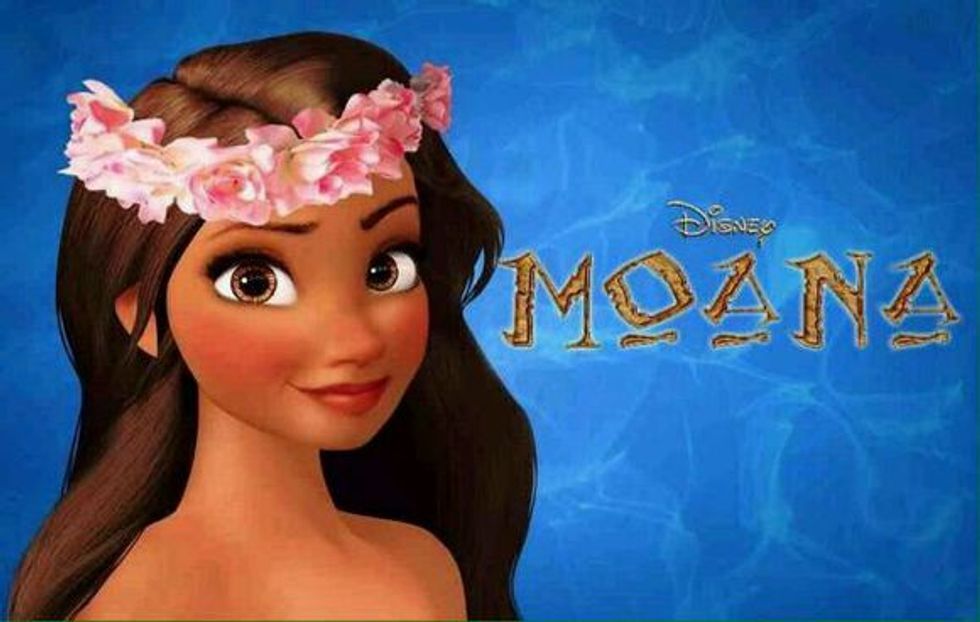 6. "Can we be real? If my name was Sebastian and I had a cool Jamaican accent, you'd totally help me! You would, you know you would!" - Tamatoa
Like always, Disney incorporates several Easter eggs throughout their films. This quote hints at Sebastian from "The Little Mermaid." Yes, Sebastian is cooler than Tamatoa from Moana.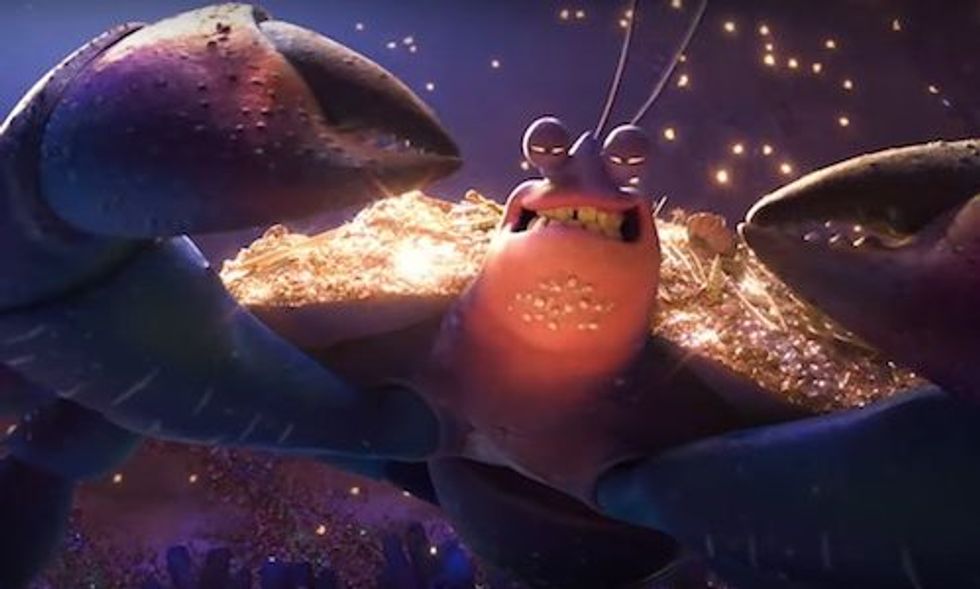 5. It's actually Maui, shape-shifter, demigod of the wind and sea, hero of men. I interrupted. From the top. Hero of men. Go!" - Maui
Once again, Maui's ego is so huge that he doesn't even realize Moana is talking to him. Poor Moana doesn't even receive a chance to properly introduce herself, not that Maui actually cares.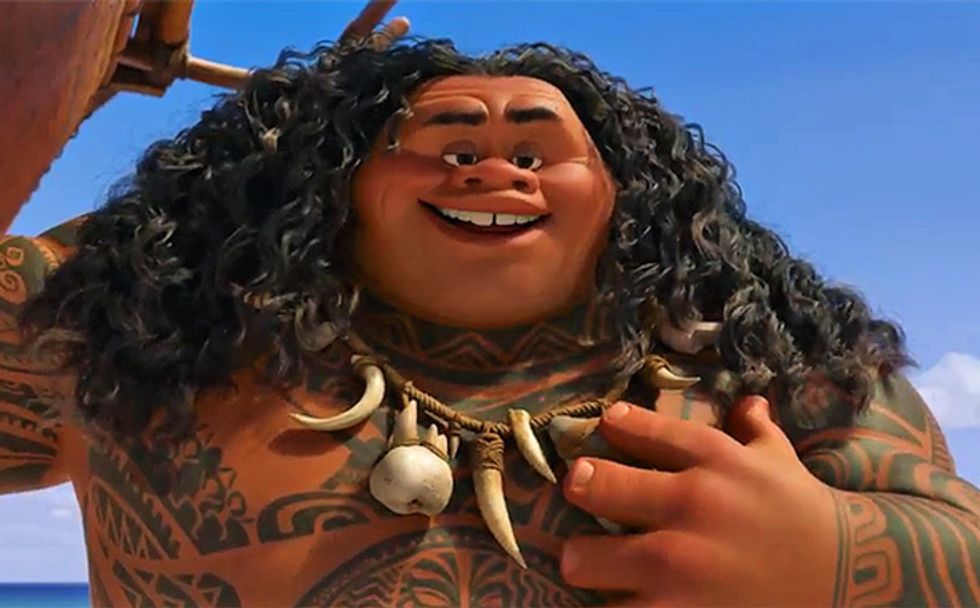 4. "You are going to stay here with the other chicken," - Maui
The ever-so-sly Maui just sneakily called Moana a chicken. At least he was nice about it.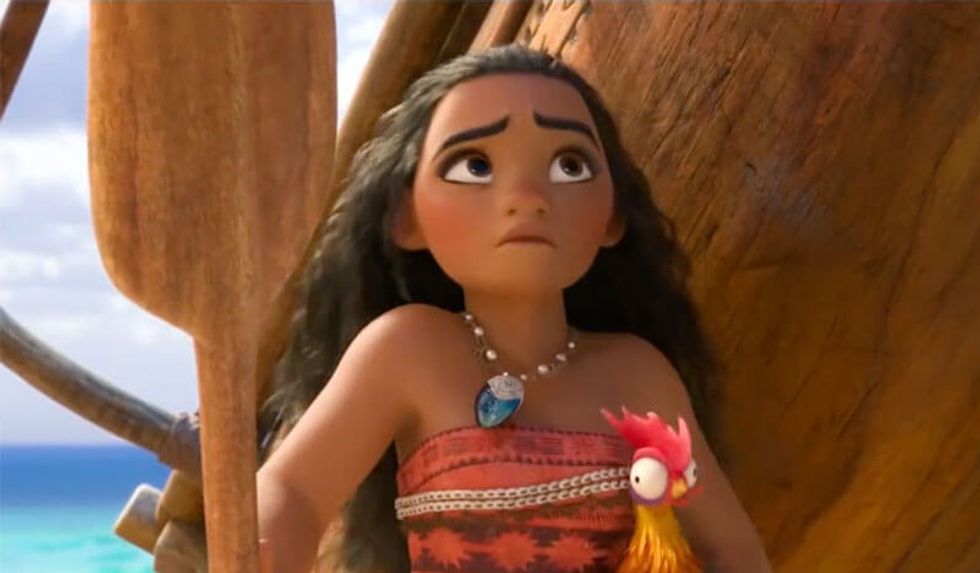 3. "When you use a bird to write with, it's called tweeting,"-- Maui

This is a subtle nod to Twitter (get it now?). This quote also shows how much our society relies on social media. But wait a minute — why is Maui writing with a bird in the first place? Is that animal cruelty?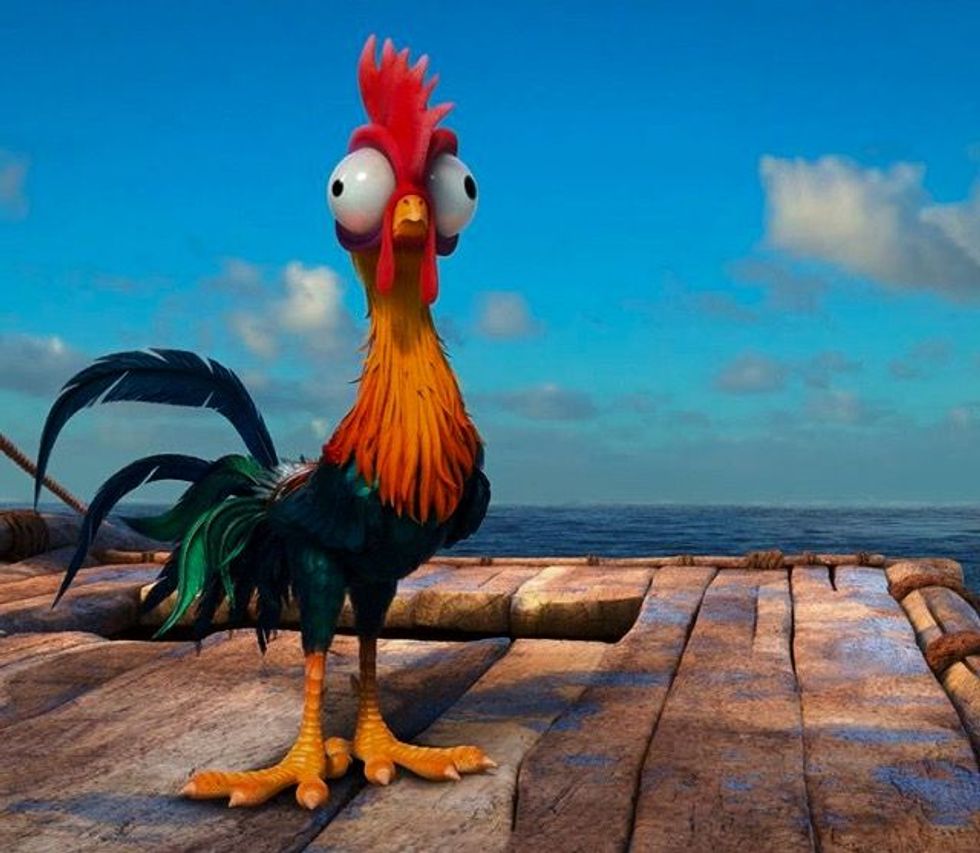 2. "You can't run from me! Oh, you *can* run from me! You keep surprising me." -- Tamatoa

This quote is perfect and unexpectedly fills in the blanks — most movies would stop at "you can't run from me," but Disney provides some comedic relief when the villain actually realizes how quickly Moana moves.
1. "There comes a day when you're gonna look around and realize happiness is where you are." - "Where you are song" from the Moana soundtrack
This quote speaks to anyone who constantly lives in the future and misses present moments. Make the most out of every moment — you can never go back in time and have a do-over. Enjoy the time you have with other people.