Costa Rica is one of the most biodiverse, beautiful countries in the world. It is full of diverse, rich landscapes ranging anywhere from volcanoes to cloud forests. In between all of the natural beauty is a world full of different adventures. During my senior year of high school, I was lucky enough to visit this amazing vacation spot. On my trip, I found that Costa Rica is full of endless activities, and I wanted to share some of them for those of you who may visit Costa Rica in the future.
1.Take a swim at La Fortuna Waterfall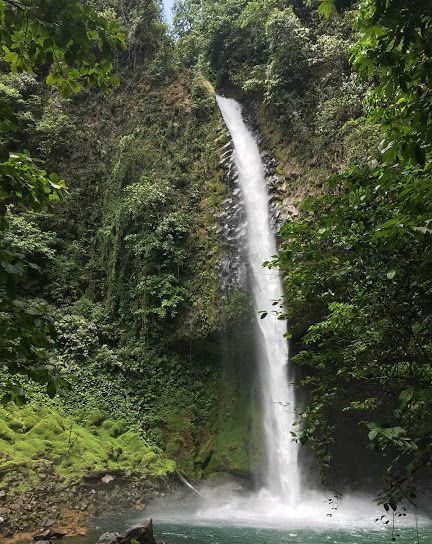 Haley Blackburn
The 200 ft beauty is one of the main attractions in the Arenal region of Costa Rica. It is well worth the 15-minute stair hike down. The hike is through beautiful lush rainforests, and it's an attraction within itself. There is also a horseback riding option to get to the waterfall. The waterfall is surrounded by some great swimming spots with crystal clear water so that you can cool down after the long walk or ride. Even though my calves were burning after the hike back up, I most definitely recommend this landmark for anyone traveling in the Arenal region. If you're interested in conservation, the $18 entrance fee goes directly back into local conservation initiatives!
2. Hike up Arenal Volcano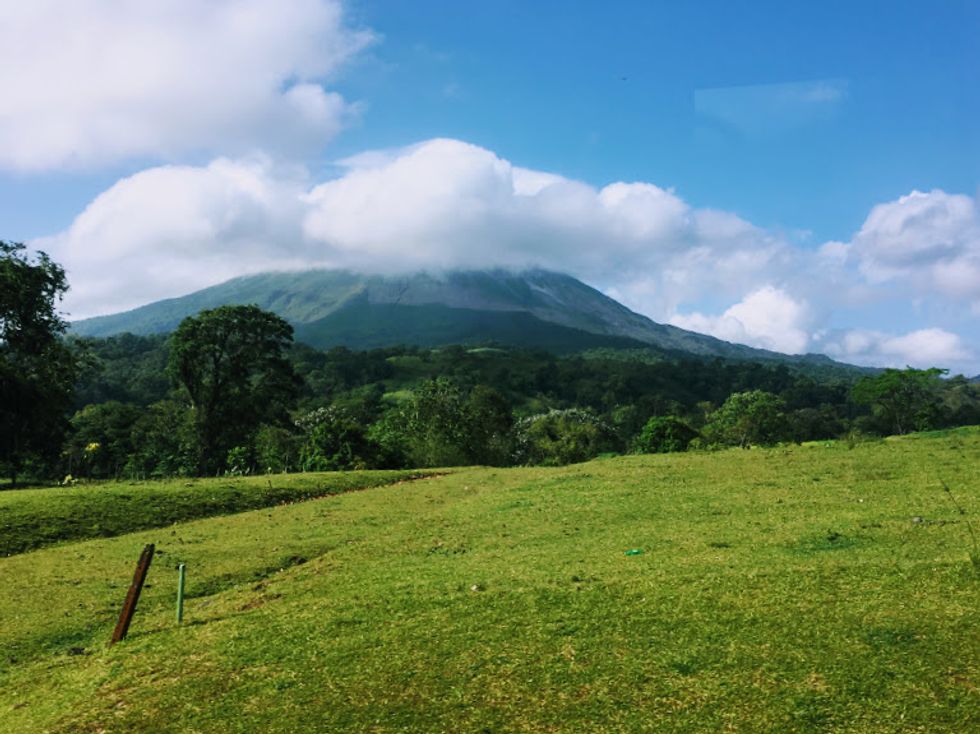 Haley Blackburn
The main star in the Arenal region is the Arenal Volcano. This 5,437 ft monster is the centerpiece of the area and is a major source of tourism for the area. While the volcano hasn't been very active since 2010, this does not mean that it disappoints. The volcano and the surrounding area hosts many hiking and adventure tours for those who are looking to get a little more up close and personal with this local hotspot. After hiking up the volcano, I found that the view was unlike anywhere else I've seen with a beautiful landscape view of the surrounding lake and mountains. You don't want to miss out on seeing it!
3. Kayak on Lake Arenal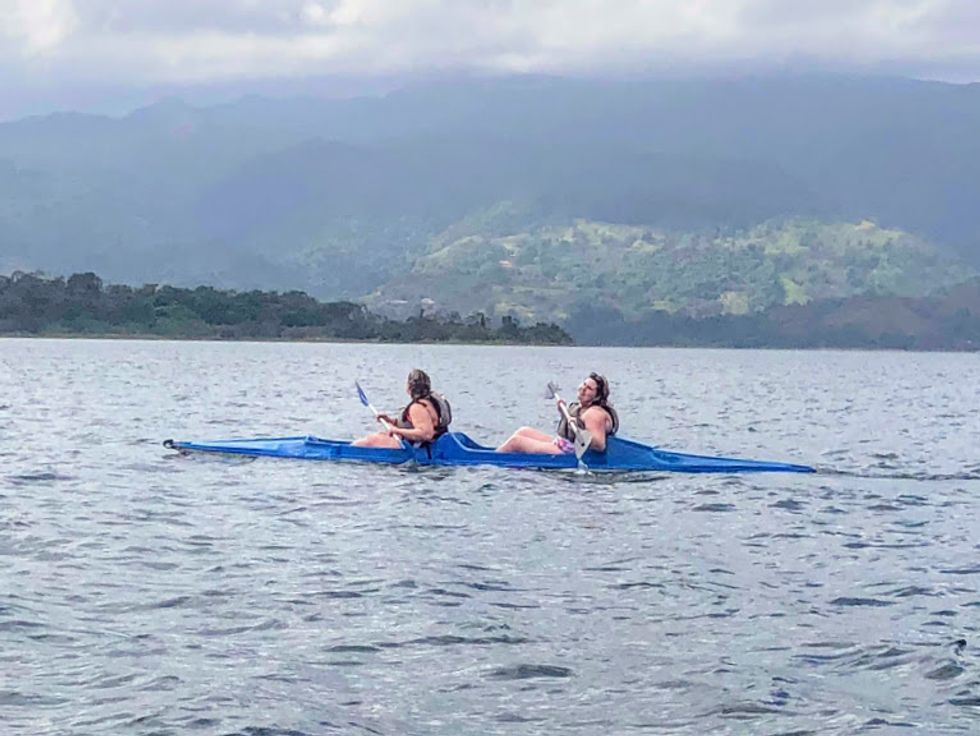 Haley Blackburn
Costa Rica is one of the most sustainable countries in the world with the goal of being the first carbon-neutral country by 2021. In order to achieve this goal, the country has moved to renewable energy sources as their primary producer of electricity. One of these major producers is Lake Arenal at the base of Arenal Volcano, which satisfies around 12% of Costa Rica's electrical needs. However, this lake is also a major contributor to the tourism industry. The area offers kayaking and boating tours on the lake for a different view of the volcano. I had never been kayaking before, but I enjoyed the smooth trip on Lake Arenal!
4. Relax at Baldi Hot Springs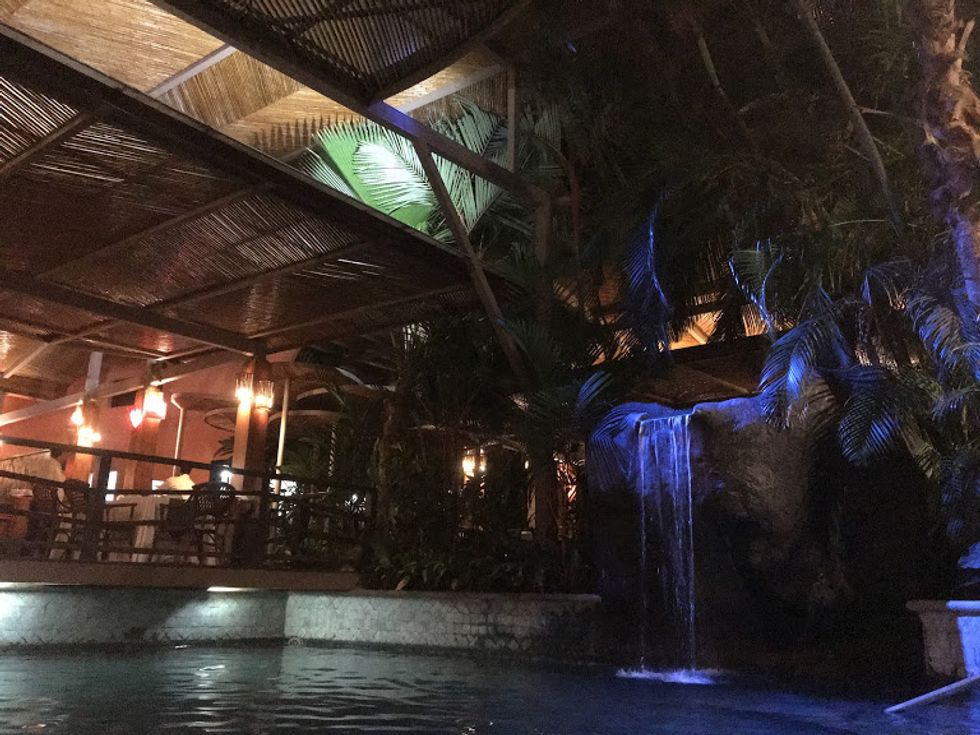 Haley Blackburn
After hiking or kayaking, you're going to be exhausted. I know I definitely was, and there is no better way to unwind than with the natural volcano-heated hot springs. There are dozens of hot springs and spas in the region, but Baldi Resort and Spa was a complete treat when I visited. The resort offers 25 thermal water pools and other spa services. If you're looking for a great place to relax on vacation, this one of the top locations!
5. Tour Doka Estate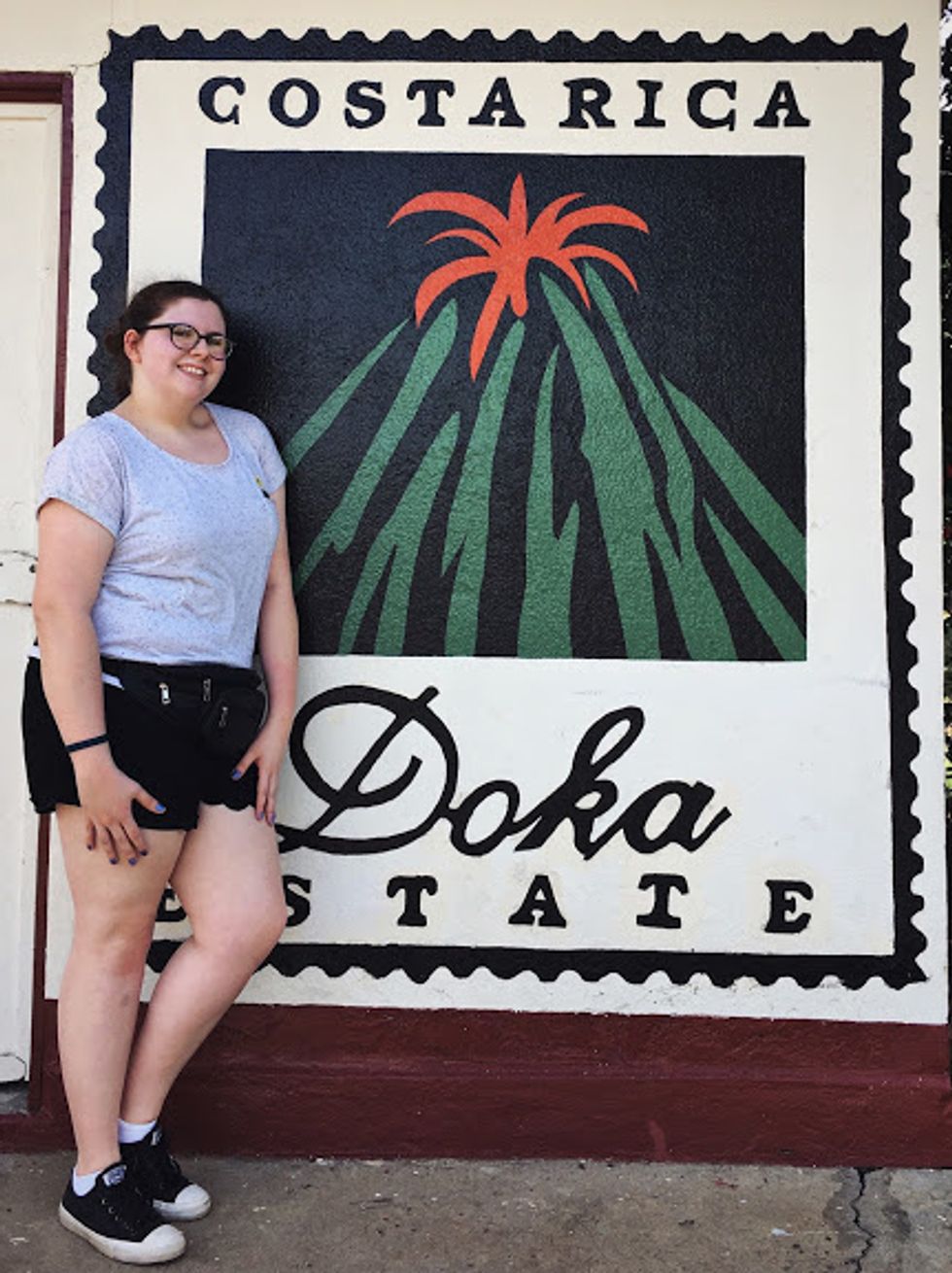 Haley Blackburn
Coffee is one of the main exports of Costa Rica. Even if you're not a coffee fan, a coffee tour can be very interesting and full of beautiful views. Doka Estate is the largest coffee plantation in Costa Rica, and it gives visitors an all-around look at the cultivation process while providing interactive experiences for visitors to stay entertained. Oh, and of course, there are free samples and an awesome gift shop!
6. Walk through the clouds at Santa Elena Cloud Forest Reserve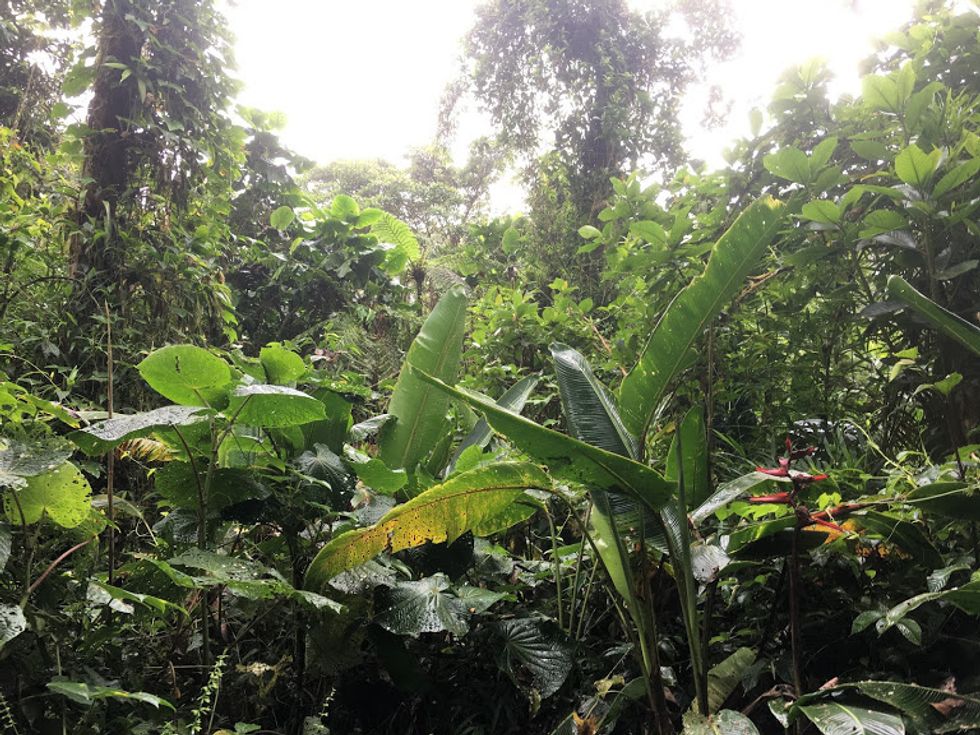 Haley Blackburn
Everyone thinks about the rain forest when they think about Costa Rica, but what about the cloud forest? Santa Elena Cloud Forest Reserve is the perfect place for any nature-lover with their head in the clouds. The high altitude humidity of the forest creates the so-called "clouds" that are really a constant mist to moisturize the flora and fauna below. The healthy environment is the perfect place to spot wildlife and plants that are rarely seen elsewhere.
7. Spend a nice beach day at Manuel-Antonio National Park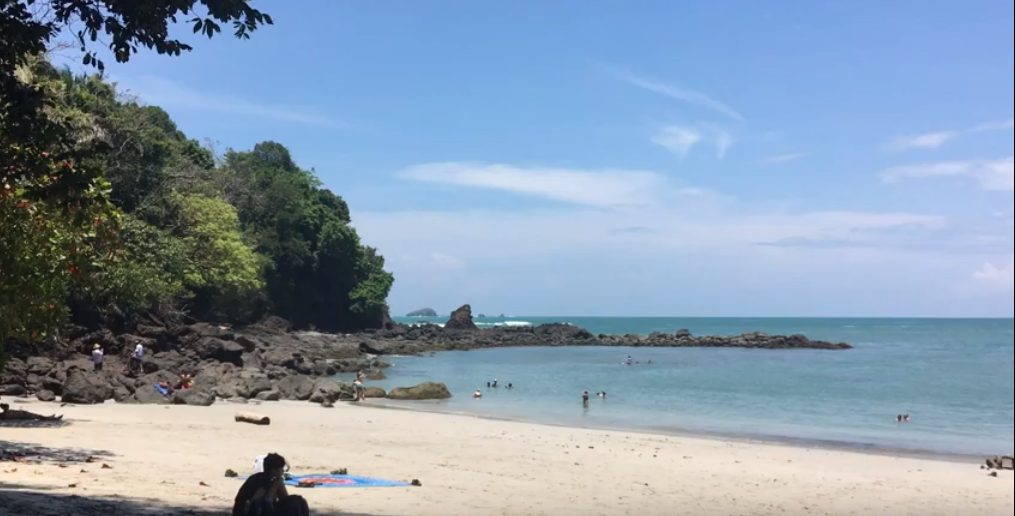 Haley Blackburn
Manuel-Antonio National Park is one of the most frequently visited locations in Costa Rica. The beach is a beautiful attraction, but the trails to get to the beach are also perfect for seeing wildlife. I was lucky enough to see a deer, a baby sloth, monkeys, and raccoons on my visit. The beautiful sands and waters provide a stunning view for beach-goers to bask in the natural beauty of Costa Rica.
8. Hunt for seashells on Playa Bejuco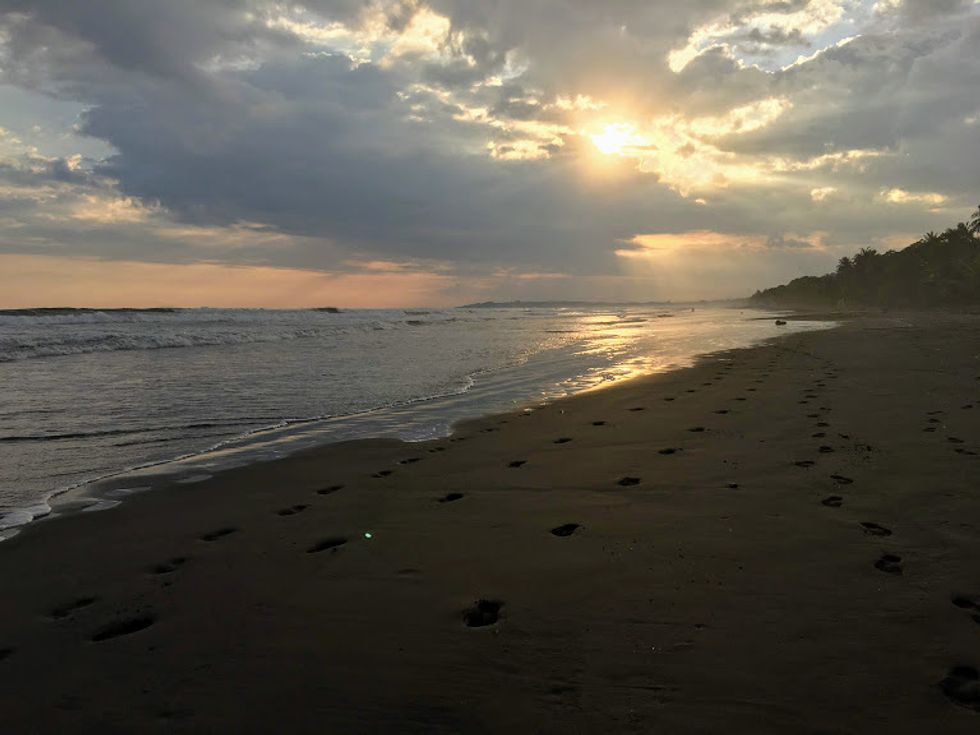 Haley Blackburn
If you're looking for more of an isolated beach experience, Playa Bejuco is the perfect place for you. We stayed at a hotel within walking distance, and it was great to go down and sit on the beach for the sunset. It was great to write in the sand and hunt for seashells after a long day of traveling.
9. Take an aeriel tram tour through the rain forest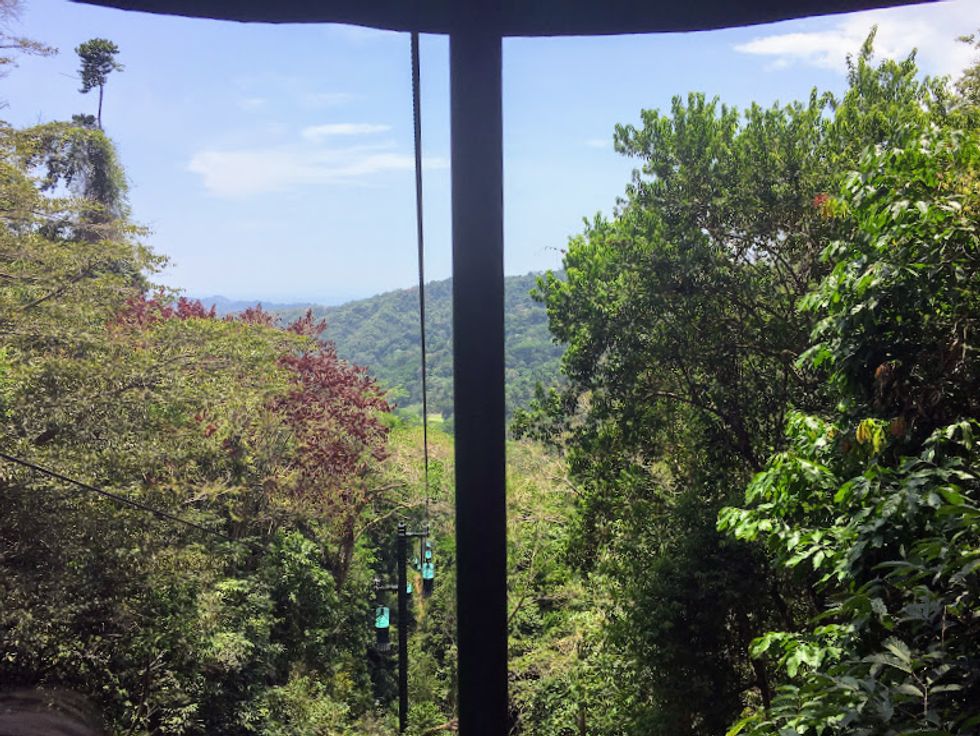 Haley Blackburn
The tram tour was beautiful with views of wildlife and amazing flora. I even got the chance to see and smell some fresh lavender. When I visited Braulio Carrillo National Park for an aerial tram tour, I didn't expect there to be so many other activities. Through this Rainforest Adventures tour, you also get access to a nature walk with a bilingual guide, a butterfly garden, and a terrarium tour. On the nature walk, there is tons of wildlife closeby with iguanas in almost every tree.
10. Shop in the beautiful town of Sarchi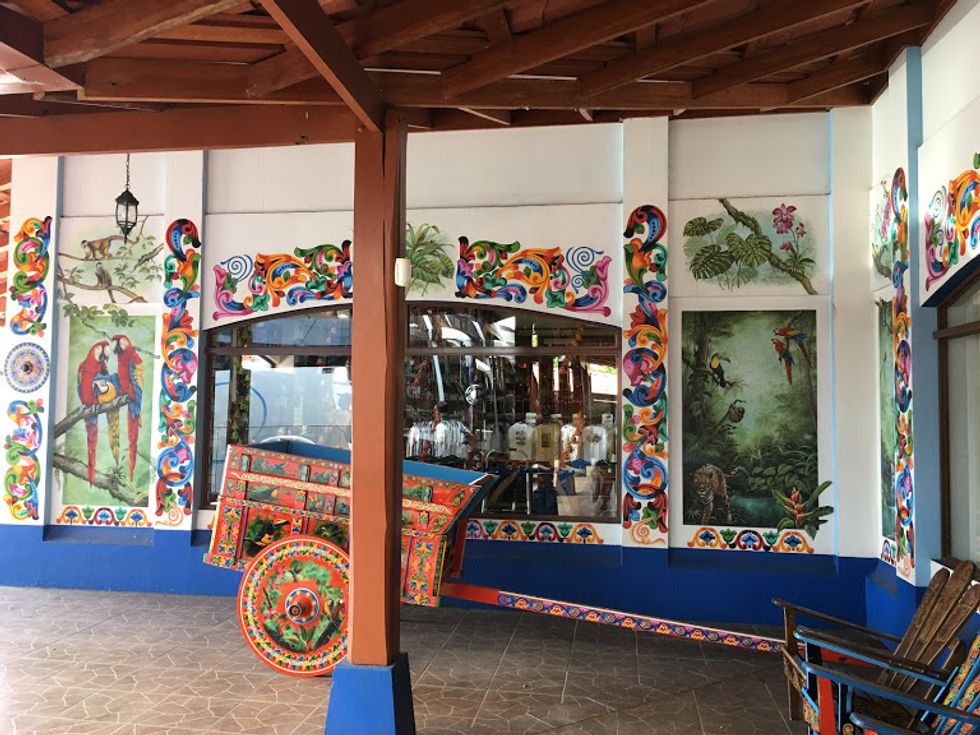 Haley Blackburn
Sarchi is most well-known for its ornate hand-painted oxcarts which acted as an important mode of transportation during Costa Rica's coffee-rich history. Along with these beautiful oxcarts, Sarchi is home to some amazing souvenir shops. In fact, this was one of our last stops and where I got most of my souvenirs. While I loved shopping in Sarchi, it was also one of the most beautiful places for artwork that I have ever seen.