Pro wrestling has this aura of big-time, marquee matches that stun audiences, please critics, and entertain overall. Dream matches are always discussed, from past legends facing modern stars and even cross-promotional stalwarts finally meeting in the same ring. We've been treated with dream matches from time to time, such as Hulk Hogan vs The Rock and more recently, John Cena vs AJ Styles.
However, there is a slew of more dream matches that are still possible right now.
Below is a list of possible dream matches that could still happen in WWE or other promotions. Let's begin.
1. Shawn Michaels vs AJ Styles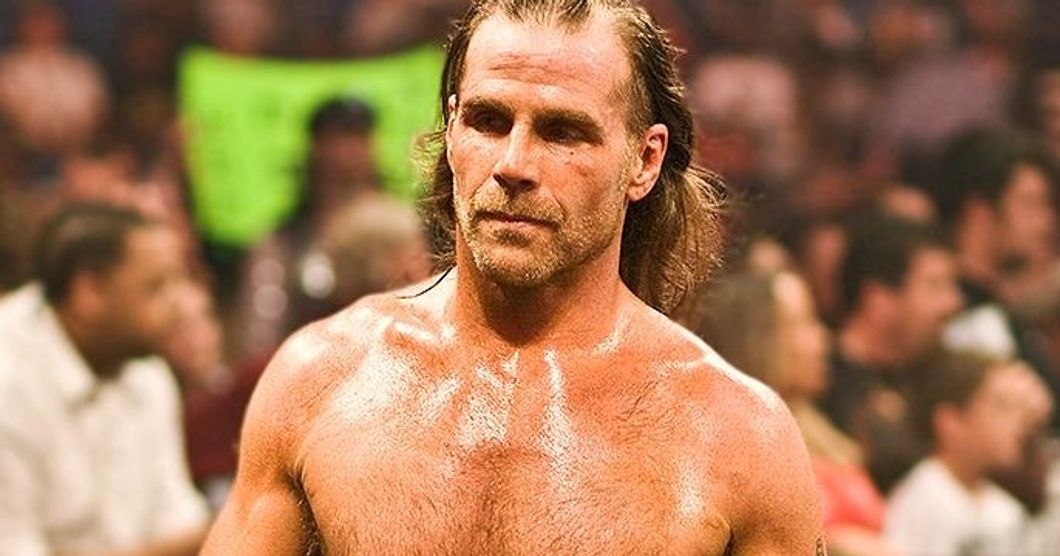 It was reported that AJ Styles wanted to defend his WWE Title against Shawn Michaels at last year's Royal Rumble, but HBK shot it down due to him being retired. HOWEVER, Michaels has recently said that he's open to one more match, so why not capitalize and grant Styles' wish now that he's WWE Champion again?
2. AJ Styles vs Seth Rollins
It's inevitable. Rollins wants Styles, Styles wants Rollins. WE WANT THEM TOGETHER IN THE RING FOR ONE AWESOME MATCH. 'Nuff said.
3. Brock Lesnar vs Batista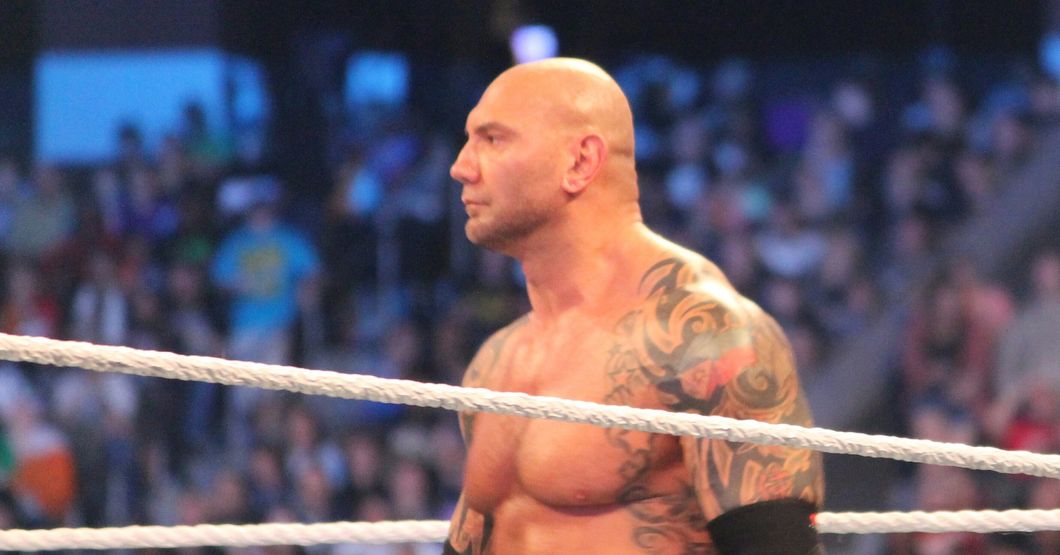 Batista's interesting 2014 return to WWE opened many doors to who he could steal the show with. Brock was one of those names, and as of this year, Batista is reportedly open to returning to the WWE once again. If Brock leaves the company before Batista returns, that match might never happen. Ever.
4. Undisputed Era vs The Shield (4-on-3 Handicap match)
NXT's hottest faction, Undisputed Era, is being hailed as the best thing going in pro wrestling today, with new member Roderick Strong filling in for an injured Bobby Fish (second from the right). Before them came The Shield, WWE's powerhouse team of Rollins, Ambrose, and Reigns that terrorized the company from late 2012 to mid-2014. A dream matchup between these two dominant teams would be impressive, even if it is a handicap match. Absolute mayhem would be the correct word for that dream match.
5. Kenny Omega vs AJ Styles vs Finn Balor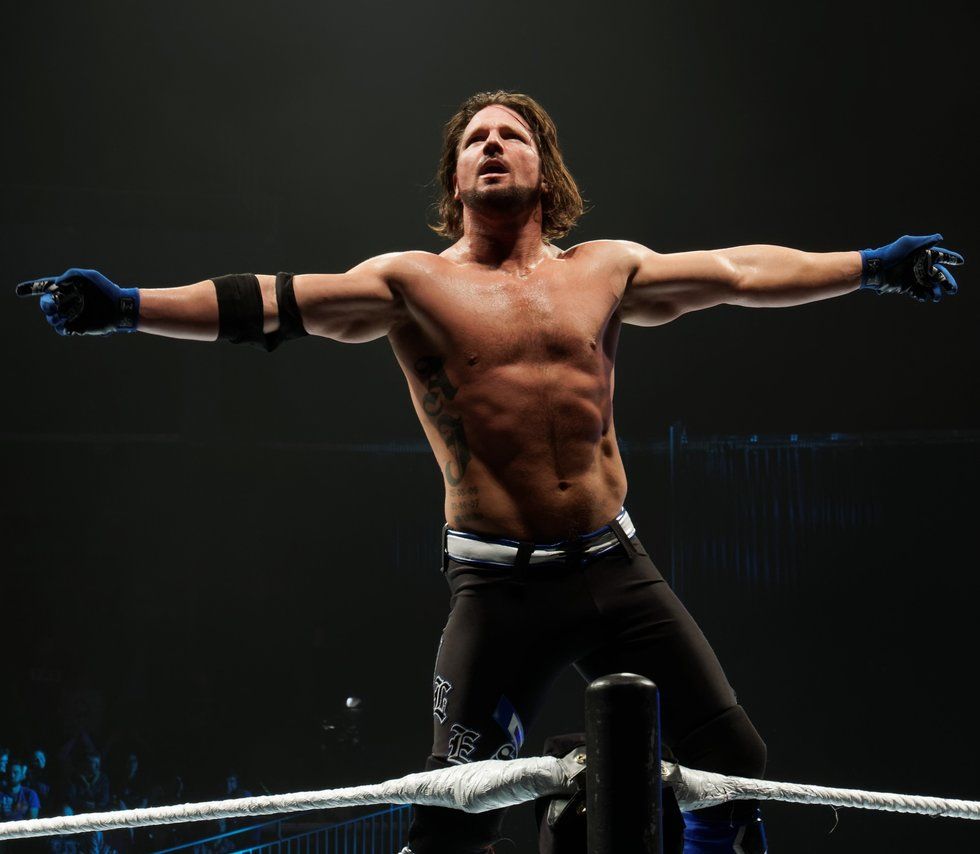 Yes, Styles makes this list a third time because he's the best wrestler in the world right now. No doubt about that. The three essential leaders of Bullet Club in different years would steal any show in this triple threat match, including the fact that Styles/Balor stole the show at TLC 2017 (due to Bray Wyatt being ill that night). It would be every fan's dream to see three of Bullet Club's leaders face off at the same time.
6. The Usos vs The Young Bucks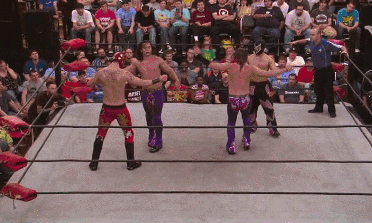 Giphy
Two teams of actual brothers that are dominating WWE and ROH/NJPW respectively, The Usos and The Young Bucks are two tag teams that many fans are hoping to see in the near future. A simple match between them would determine one thing: who is truly the master of the superkick?
7. John Cena vs Adam Cole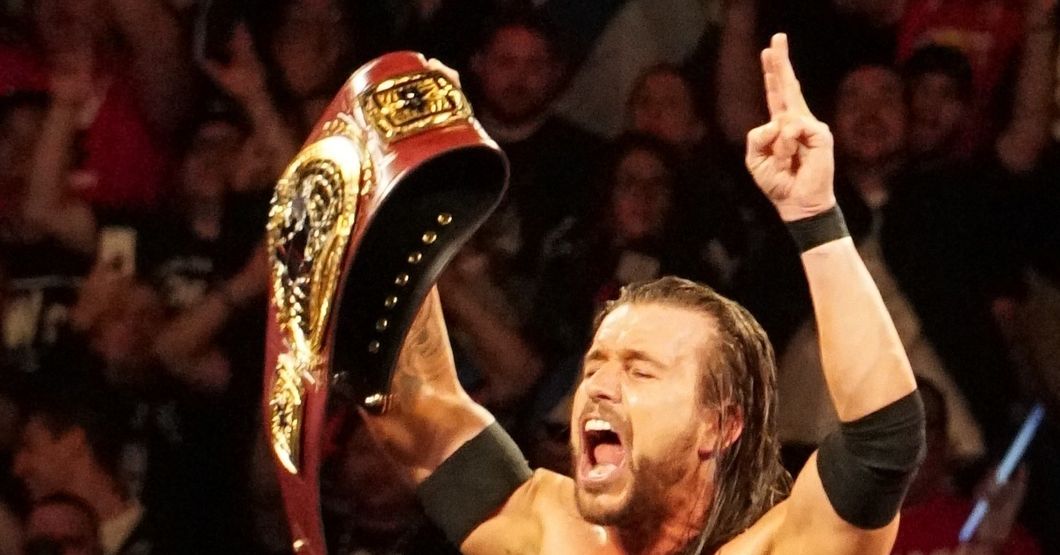 The Face of WWE vs "ADAM COLE BAYBAY!" would definitely be one to see, since Cole is very popular to pro wrestling right now and John Cena is WWE's version of Michael Jordan. Overall, this dream match is very possible since Cena is part-time and Cole is just starting his WWE career in NXT.
8. Daniel Bryan vs Kurt Angle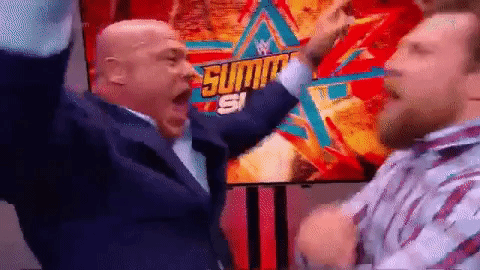 Giphy
Kurt Angle returned to in-ring action for WWE at last year's TLC event as an honorary member of The Shield, and his tag team bout with Ronda Rousey against HHH and Stephanie McMahon stole the show at this year's Wrestlemania. Daniel Bryan came out of retirement after being medically cleared by WWE to team with Shane McMahon against Kevin Owens and Sami Zayn at the same Wrestlemania.
These two technically sound wrestlers could steal the show any day of the week, so there's a huge possibility that this dream match could happen soon.
YES! YES! YES!
I'm adamant that a good amount of these dream matches could happen in the near future, and I'm certain that they'll steal the show once they meet in the ring.
Cover Image Credit: