This December, tickets for my favorite band, The 1975, went on sale, and I didn't think twice about buying them. Later on in the next semester, I look at the date again and realize that possibly the best concert that I will ever attend is the night before finals week. To top it all off, I live in Texas and the concert was in New Orleans - my stomach immediately sank because I didn't think that I would be able to pull off keeping up my GPA and going to my dream concert. Typically the week before finals is considered "Dead Week" - during this time college students will be up all night cramming for all of the upcoming tests. How did I deal with the impending doom of finals? Quite the opposite, actually.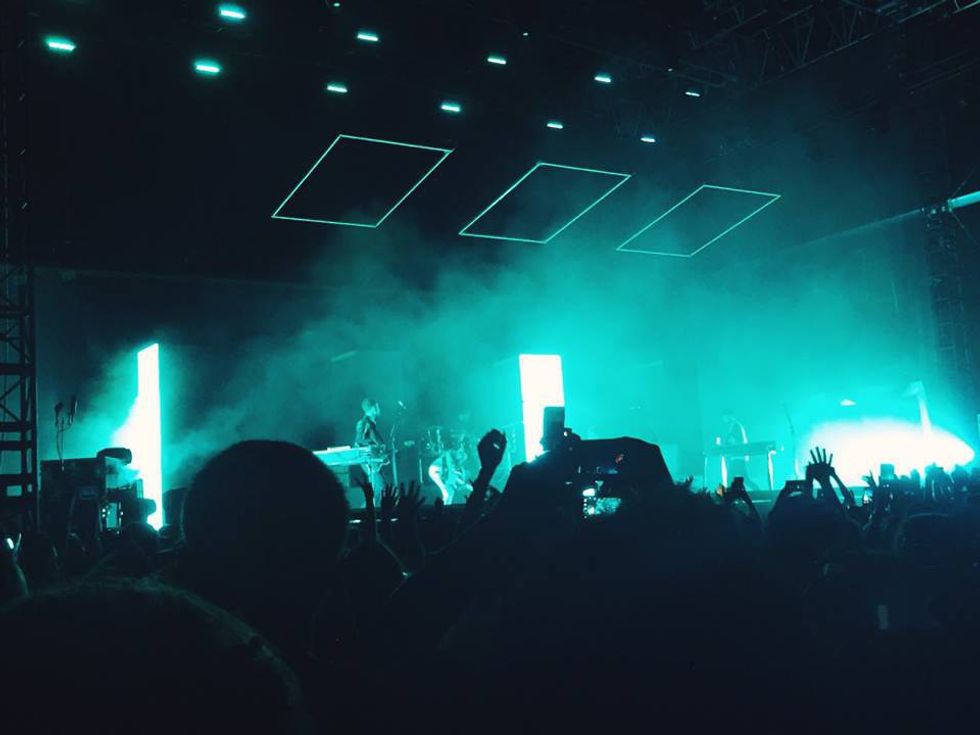 This is not something that I would normally do - throw all my responsibilities out the window and do something fun and carefree, but honestly, nothing was going to get in my way to see this band and have the best night of my life. I realized that sadly, this is really the first time I hadn't cared about the consequences of my decisions and did something just for myself. I made the decision to make a memory for myself that I would not soon forget.
I tried to be stress-free over the weekend, but I couldn't shake the feeling that I was doing something I would end up regretting. But as soon as I stepped into that arena, I could feel all the stress of finals and other responsibilities melt away, and all that mattered was the music. Of course the concert was absolutely flawless, amazing, and everything that I had ever dreamed of and more, I even cried. The amount of effort, love and handwork they put into each song was truly breathtaking. They have this strange ability to make everyone around them feel comfortable - it didn't seem like I was around a crowd full of strangers, but experiencing something amazing with people just like me. The music wasn't the only great part about the experience, but the set up of the stage and the visuals behind them are like magic. I was transfixed by all the lights, sounds and the people around me and I have never been so happy in my entire life.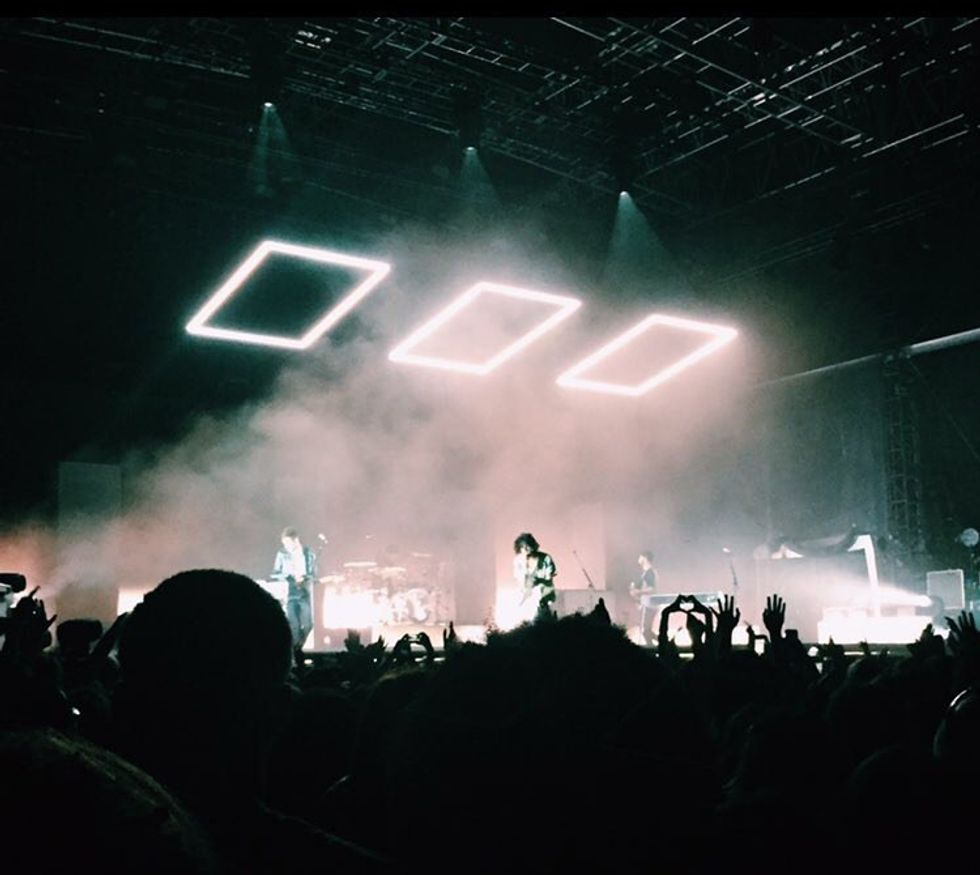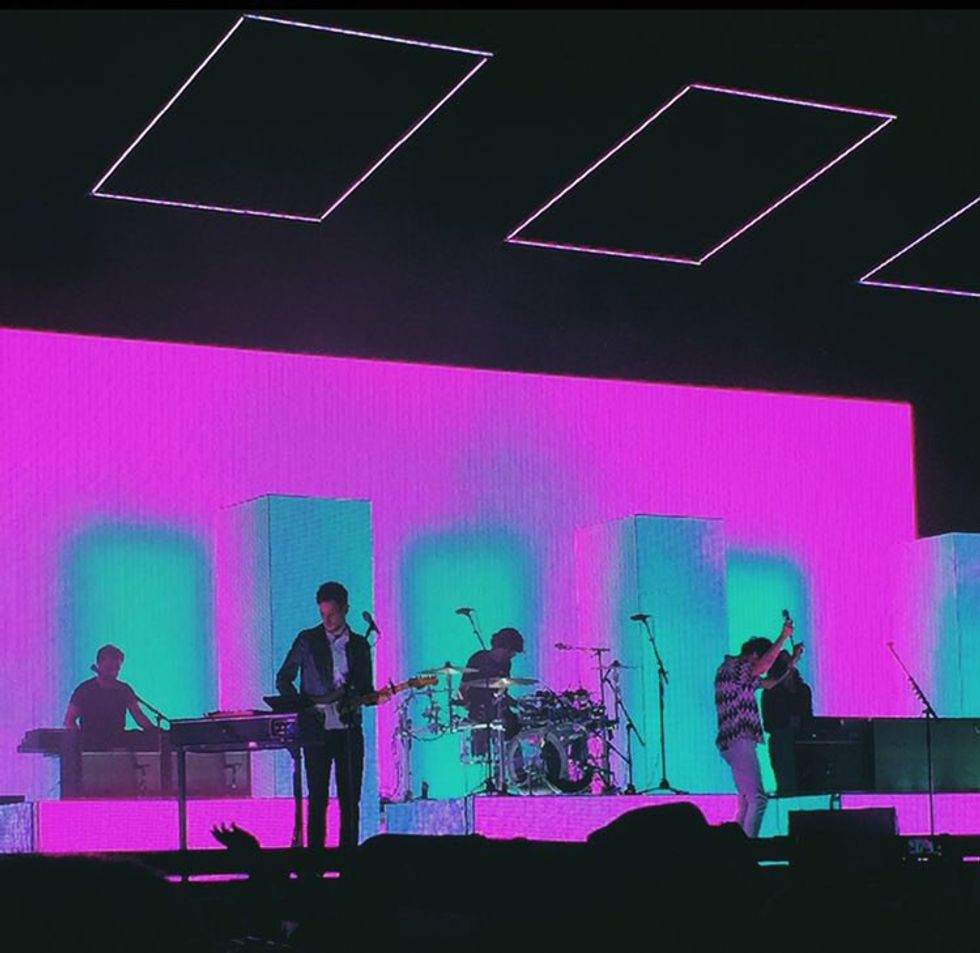 After the concert was over, I started a four-hour drive to the nearest airport where I sat and waited without getting a wink of sleep for my flight to take me back home to Texas. The weird thing was that I wasn't even tired. I was still reeling from their show and filled to the brim with adrenaline that I couldn't sleep. Many hours later when my parents came to pick me up, they noticed how tired I looked, heard how horrible my voice sounded -basically, I was a hot mess. My mom asked if I thought that all the driving, waiting, stress and lack of sleep was worth just a few hours at a concert. I didn't even hesitate to tell her that it was 100 percent worth it. To me, it wasn't just a two-hour concert - it was a time in my life that I took a risk, saw my favorite band perform live and up close and felt no stress- just happiness. I will always remember how breathtakingly beautiful that night was, remember how alive I felt.




I know that college is very important, and it's a priority for me, but I realized that I haven't made that many crazy memories to tell the grandkids about someday. I asked myself if I want to remember this time in my life by playing it safe, or making my own rules.
Lastly, I want to thank The 1975. I owe these amazing memories to them. These guys have touched my life in such a significant way with their music, and I can't thank them enough for that. Thank you for the best night of my life, and keep up the good work.