At first glance, a series of interviews in which participants have to strip to their underwear while telling the most poignant parts of their life stories may seem pretty intimidating (perhaps even inappropriate). It's uncomfortable to watch someone be so vulnerable, both physically and emotionally, but this is part of the beauty of it. While many are comfortable in their own skin (a main feature of the videos), they are speaking about deep personal struggles in their lives, attempting to shed light on a myriad of struggles that have made them who they are, and influence them every day. The creators behind the "What's Underneath" project have sought out individuals who can speak eloquently on the idea that your style is not what you wear, it's what you do, who you are, and "what's underneath": it's self-acceptance.
StyleLikeU was created in 2009 by the stellar mother-daughter team Elisa Goodkind and Lily Mandelbaum. Their goal was to dispel body image myths and help the world discover that their style wasn't about perfection or even necessarily fashion, but it's something that is a part of you.
Each and every person who comes to the perfectly minimalist set of a brick wall and lone stool takes off a piece of clothing as they talk about their lives, revealing themselves in more ways than one. They have been selected to speak about themselves while sharing wisdom and a new perspective that allows for viewers to both be educated about and identify with the struggles of these successful people. It's incredible how intelligent, mindful, and engrossed in life the subjects of this project are. I am struck by the beauty of these people, of both their minds and their bodies. The way they decorate themselves really proves the point of self-expression through fashion. These people dress to celebrate their bodies, not to fix or shamefully hide them. They aren't here for anyone else. They're here for themselves. That's not a proclamation of selfishness, but rather a focus on your own presence in the world. The impact you have on people is not necessarily something that belongs to others, but rather something that belongs to you which you may choose to give out to the world. Being aware of yourself in this way is imperative to self-acceptance and love.
While they explore a multitude of topics besides body image, and each speaker takes the story down their own personal path, there are a few questions consistently asked. "Why is in your body a good place to be?", "when do you feel most vulnerable?, and "when do you feel most beautiful?" The array of answers to these questions are both heartbreakingly beautiful and often comical. For example, in "Punk isn't a Consumerist Item", Meredith Graves describes (with wild gesticulations) a time when she was out picking flowers on her bike, and had a pack of daisies smacking against the back of her head as she road. She then went on to clarify that the only time when she feels really beautiful is when her "circumstances are so strange that they allow [her] to see [herself] as a small component of a much bigger world."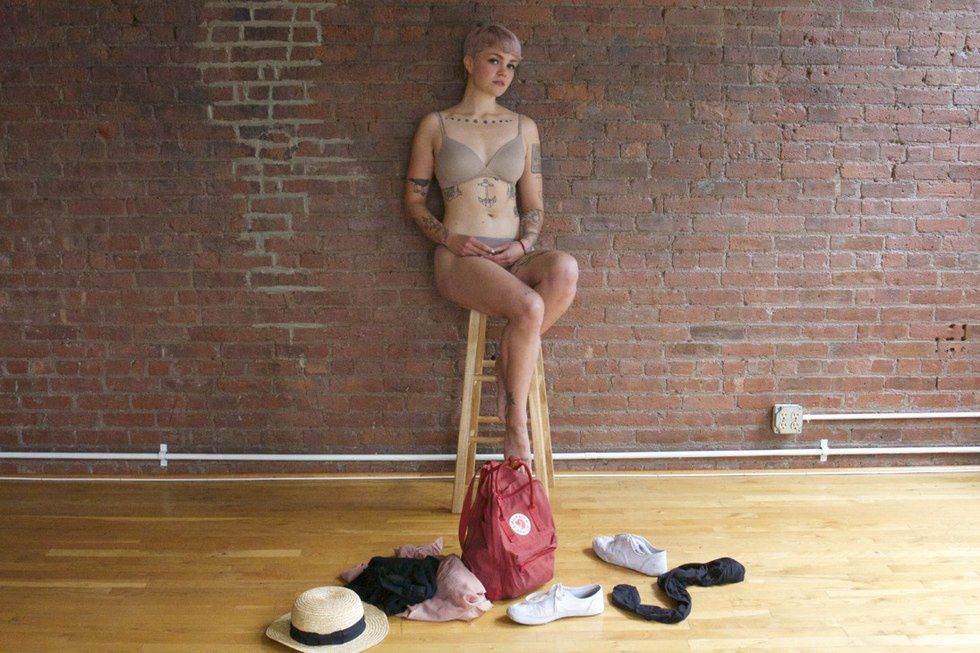 The What's Underneath Project helped me personally though a lot of problems with by body and finding myself. I hope it can do that for others. I want everyone to be able to watch these videos and find at least one they identify with, and one that they knew nothing about. That's just how vast and diverse the subjects are. It is rare in social media nowadays for one platform to bring so much authentic diversity and to speak about such honest topics. From love, death, drugs, sex, money, body image, and music to relationships, family, religion, and art, these videos truly cover it all. They're riveting to watch. It's aesthetically pleasing, but not in a degrading way, and not in a way I'd feel lesser for not having such style: in the way that makes me want to throw on my most expressive outfit and join in. I think that's the mission of these videos. Elisa and Lily want you to find yourself and see how others have done so. They want you to "StyleLikeU".
A few of my favorites:
Kelsey Lu Mcjunkins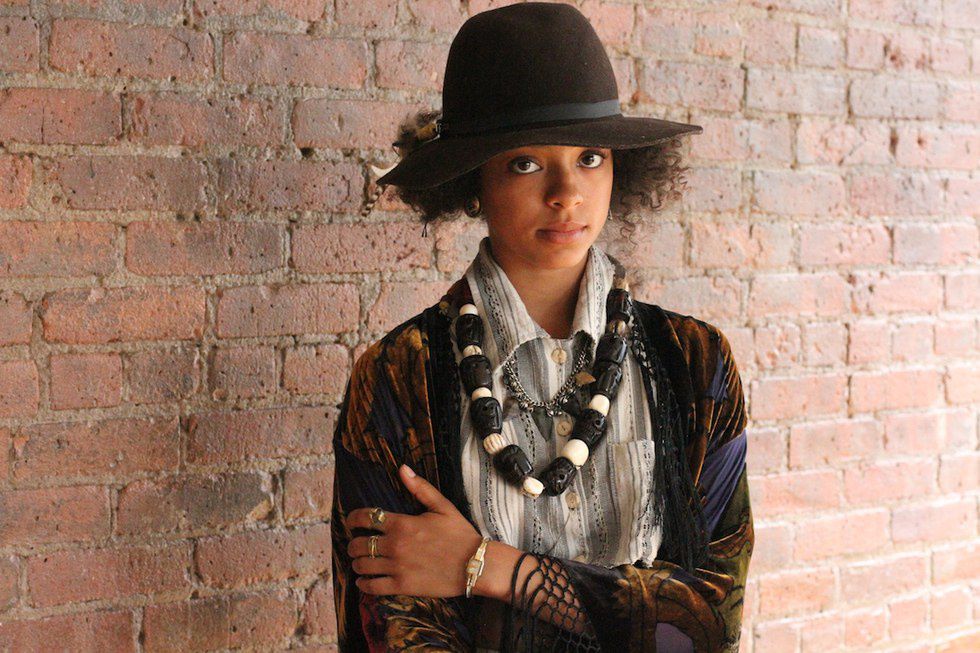 Escaping Jehovah's Witness & Finding Savior in Her Own Creativity
Sara Elise Hardman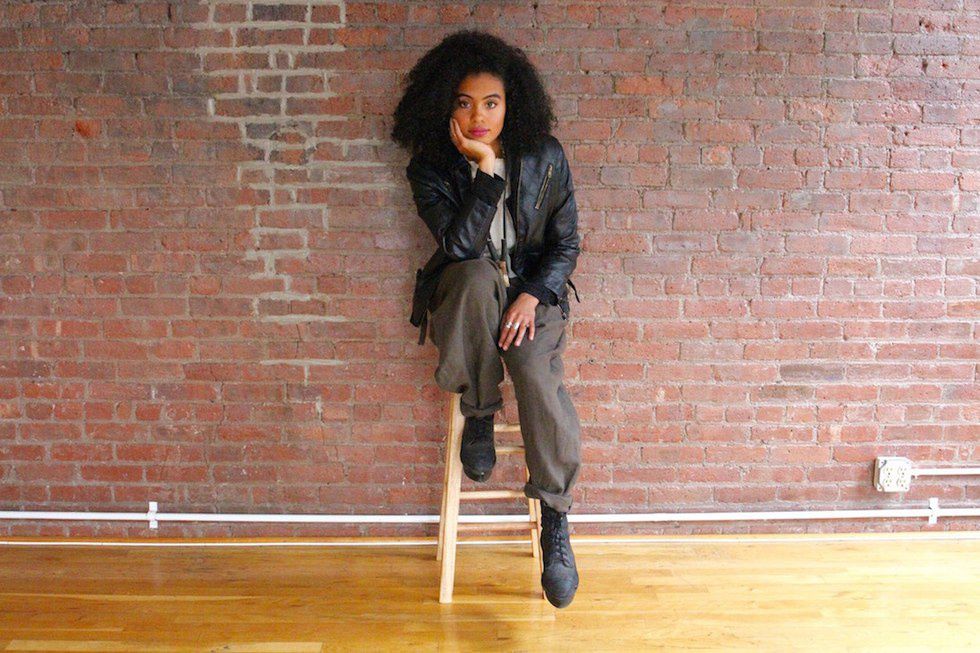 "There's no reason I should be silencing a piece of myself to fit in with someone who doesn't have all of those gifts." –Sara Elise Hardman
Syrie Moskowitz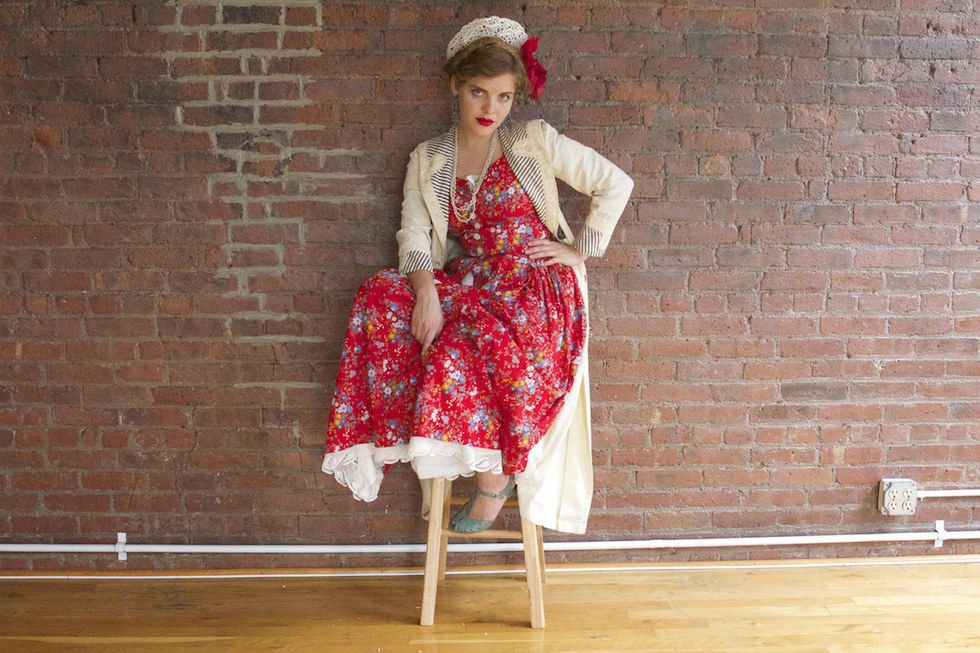 "My saddest moment has been coming to terms with love vs. reality of love. You meet somebody and fall in love, but you're not actually in love with them, you're in love with what you two create energetically together, as opposed to who that person is. You have to fall in love twice with somebody to really love them for a long period...." –Syrie Moskowitz