New York is one of the biggest cities in the world, so it's no wonder how overwhelming it is to try and plan a trip there. Usually, people want to do absolutely everything once they get there, but that is quite impossible, even if you live in the city. But sometimes, the obvious tour destinations are only "okay," as they lack the culture New York brings to the US. Here are 10 of my recommendations for those who crave adventure in New York City.
1. Hess's Triangle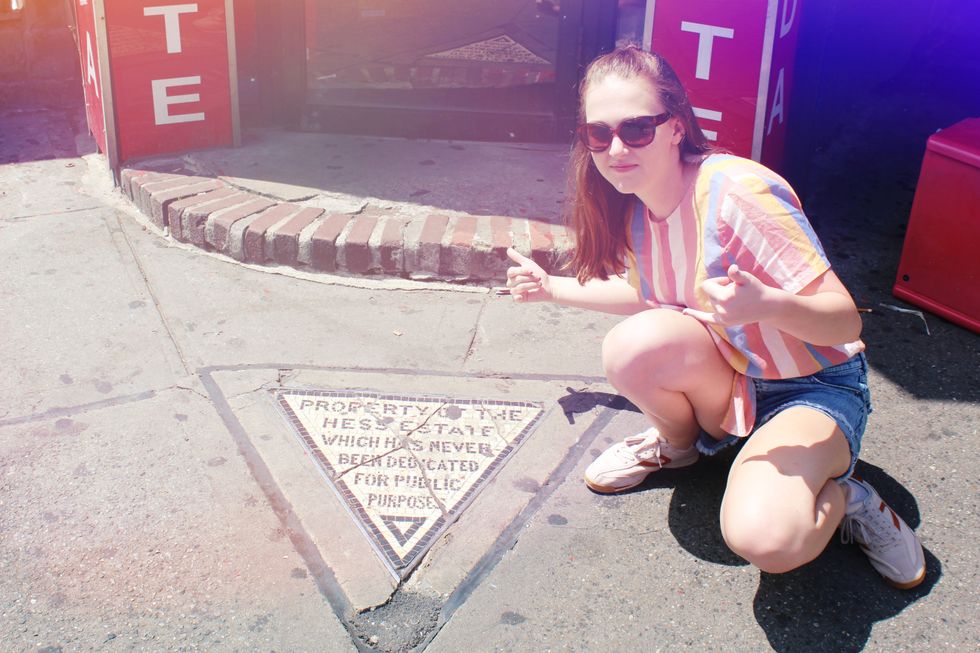 Ellery Pollard
Okay. It's small and kind of hard to find, but that's part of the fun! It's the smallest piece of New York real-estate; just a triangle on the ground in front of a smoke shop. Kind of silly, but very satisfying to take pictures of once you do spot it.
2. The Mmuseumm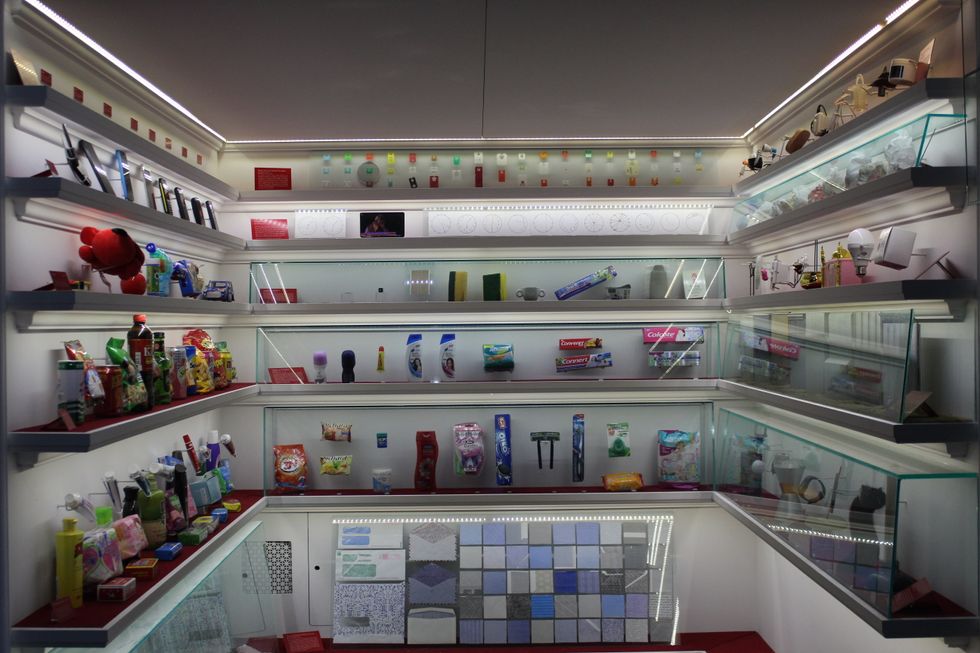 Ellery Pollard
Another small discovery located in the sketchiest of places: a random New York alleyway. You'll probably bump into a homeless man or two, but once you find it, there will be a helpful museum curator there to tell you all about the exhibits. Best hole-in-the-wall you'll ever see.
3. Obscura Antiques and Oddities
Ellery Pollard
You will find the WEIRDEST things in this little shop, and yes, you can buy it all. From jars holding dead things to astronomy charts, anything and everything weird is here. Scary puppets, creepy dolls, odd taxidermy, skeletons of various creatures— and they're all for sale.
4. The Sugar Factory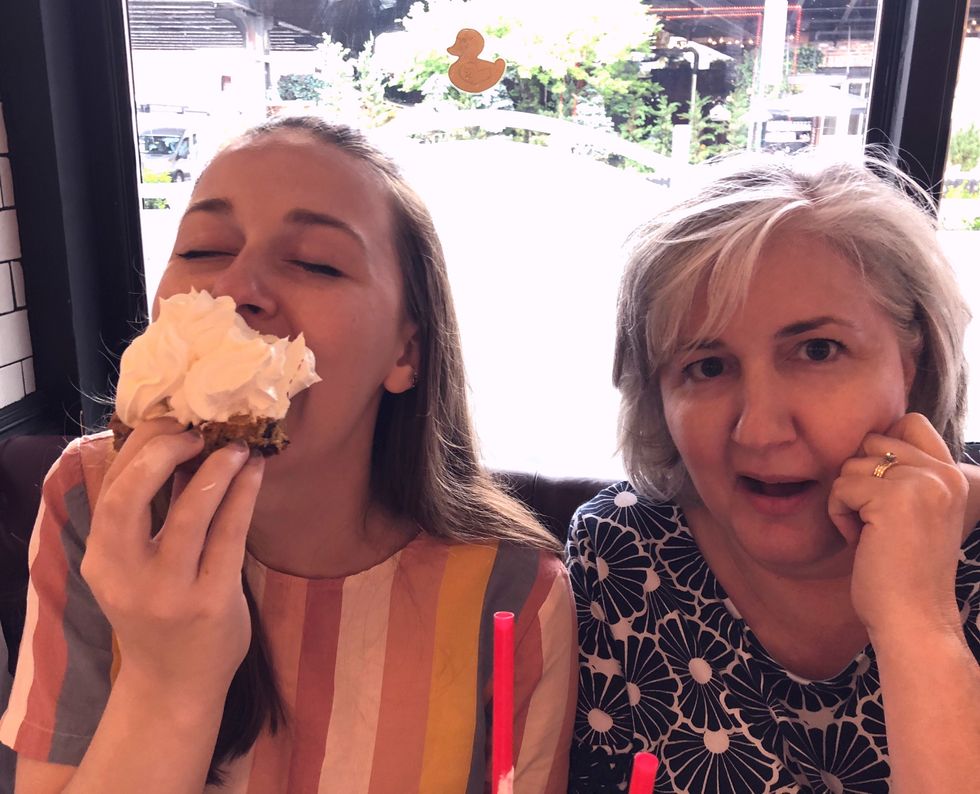 You may have seen celebrity Snaps or Instagram posts about this restaurant, including those of Kim Kardashian and Katy Perry. But the real draw to this place is the dessert. It is WILD. Imagine the craziest, most delicious dessert you can, and they probably sell it.
5. Mood Fabrics
If you've ever watched "Project Runway," you'll definitely know what this place is. Even if you're not a fan of the show, Mood Fabrics is kind of an out-of-this-world experience just because of all the, well, fabric. It is EVERYWHERE. Oh, also there's a French bulldog named Swatch. Definitely worth a visit just to pet him.
6. Eatily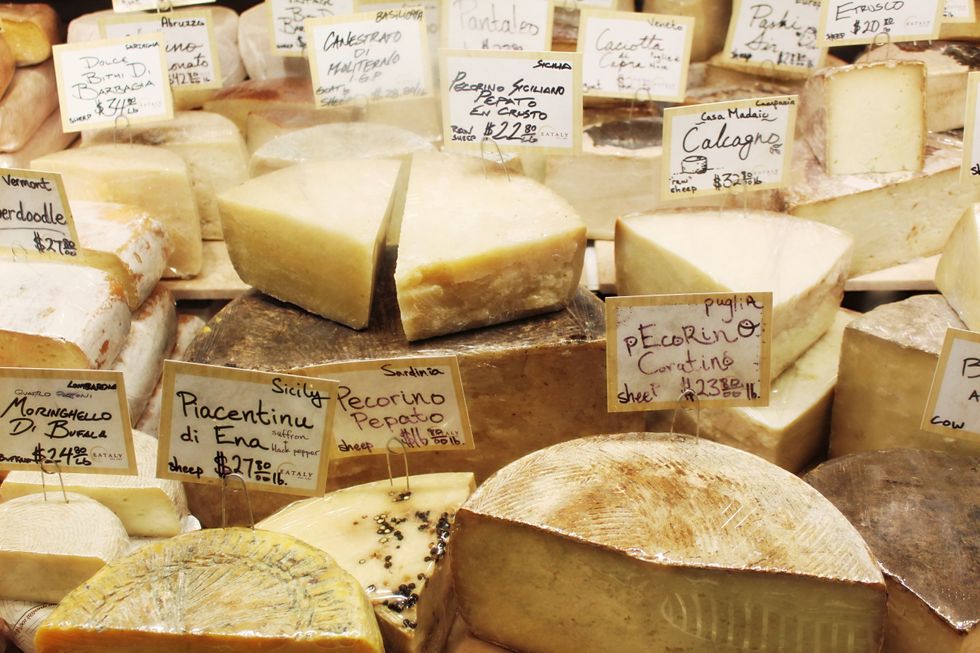 Ellery Pollard
Like food? Like Italian food? Like gelato? Then good news! Eatily has it all! You can grocery shop there among fancy cheeses and breads, or you can just eat at the restaurant located in the back! Make sure you stop by the gelato bar after your meal!
7. 9/11 Memorial and Museum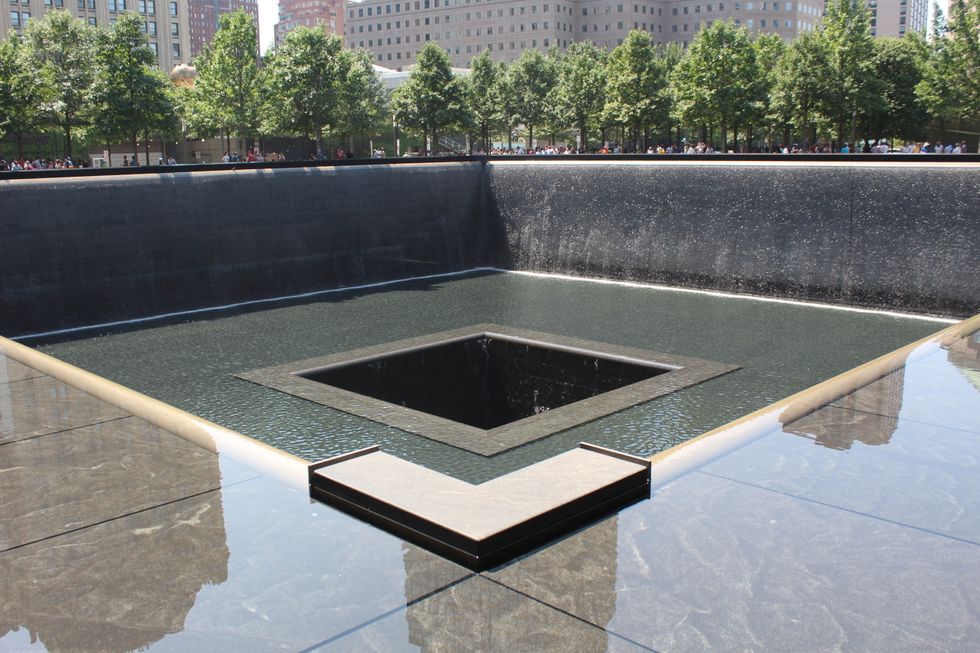 Ellery Pollard
It's a beautiful memorial and it really makes you think hard about the buildings that were once there. While at the memorial, there is a fantastic view of the new World Trade Center. Close by, there is a museum of artifacts salvaged from the wreckage. It's sad, but definitely worth the visit. Personally, I think every American should take a look at least once in their lives.
8. C.O. Bigelow Chemists
It's technically just a pharmacy, but a really fancy pharmacy! Lots of obscure lotions, hair products, and so much more are to be found at this New York apothecary. Plus, there's a cat. Go see the cat.
9. "Sweeney Todd: The Demon Barber of Fleet Street"
This musical is absolutely fantastic. Yes, there are elements of cannibalism and murder in it, but the musical is overall quite funny. Sure, it's a tragedy, but I mean, it's extremely well done. It isn't running 24/7, but if you happen to plan a trip to New York while it is, definitely secure your seat. Maybe snag a meat pie as well?
10. Midtown Comics
This is a HUGE comic book store, full of graphic novels, figurines, and comics (duh). Even if you aren't into that stuff, check it out! You may realize that you are nerdier than you thought.
These sites made my trip to NYC all the more meaningful. Yes, some of these are slightly odd and very specific, but as long as you have an adventurous spirit, these places will fuel your creativity and excitement for the city.