Part of growing old and maturing into an adult is being able to admit when you're wrong. I think it's safe to say that picking Maryland to take Michigan to overtime on Saturday wasn't the best decision. I can also admit that I underestimated LSU. While they were shut out despite having one of the three best players in college football, their defense showed up to play. I feel comfortable saying that if the Tigers had any type of offense on Saturday, they would've won that ball game. With that being said, now is my time to gloat and admit where I was right. I told you. I told you. I told you. Texas A&M proved this past weekend why they were not the fourth best team in college football. They're not even the second best team in their own division. Now that we've gotten past the initial reaction to this past weekend in college football, here are this week's college football power rankings.
1. The University of Alabama Crimson Tide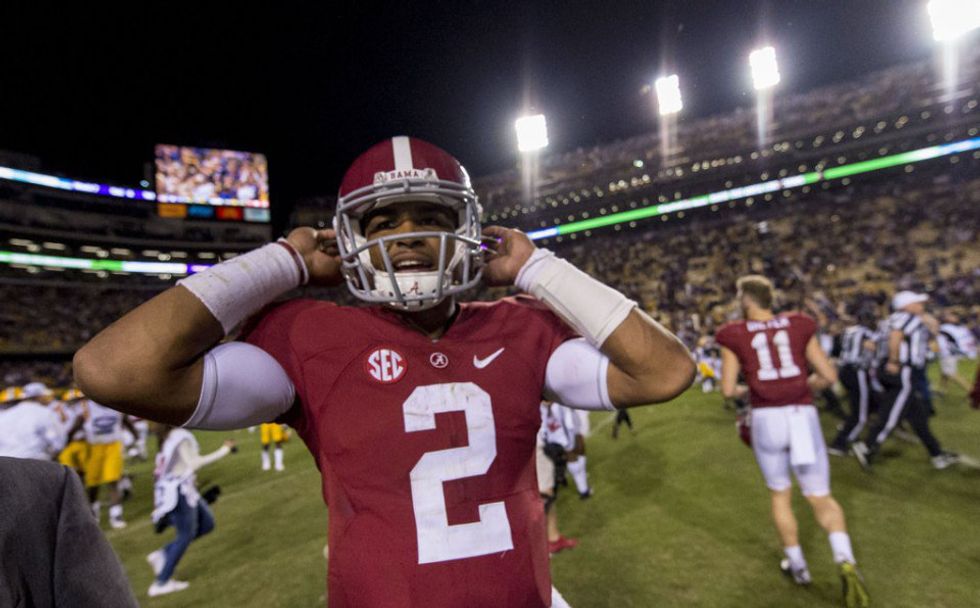 The Crimson Tide looked vulnerable on Saturday night, but they pulled out a tough win in Baton Rouge. While their offense was bottled up for the majority of the game, their defense shined on Saturday night. Holding Leonard Fournette under 100 yards and the Tigers offense out of the endzone and field goal post, the Bama defense showed up when their team needed them the most.
Last Week: Win at the LSU Tigers, 10-0
This Week: The Mississippi State Tigers, 12:00 p.m. on ESPN
2. The University of Washington Huskies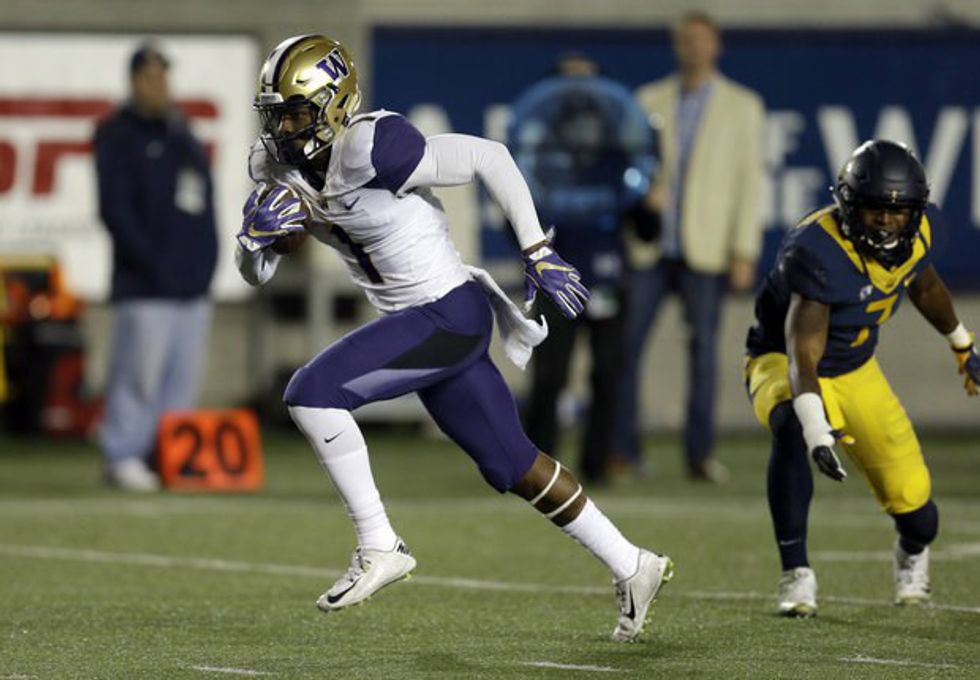 The Washington Huskies are continually playing for respect. After being left out of the top four in the first College Football Playoff Rankings despite being undefeated in a power five conference, the Huskies dropped a sixty piece on Cal. Much like the Alabama Crimson Tide, the Huskies look to be headed for a conference championship and a shot at the College Football Playoff provided that the College Football Playoff Committee finally puts some respek on their name.
Last Week: Win at The California Golden Bears, 66-27
This Week: University of Southern California Trojans, 7:30 p.m. on FOX
3. The University of Michigan Wolverines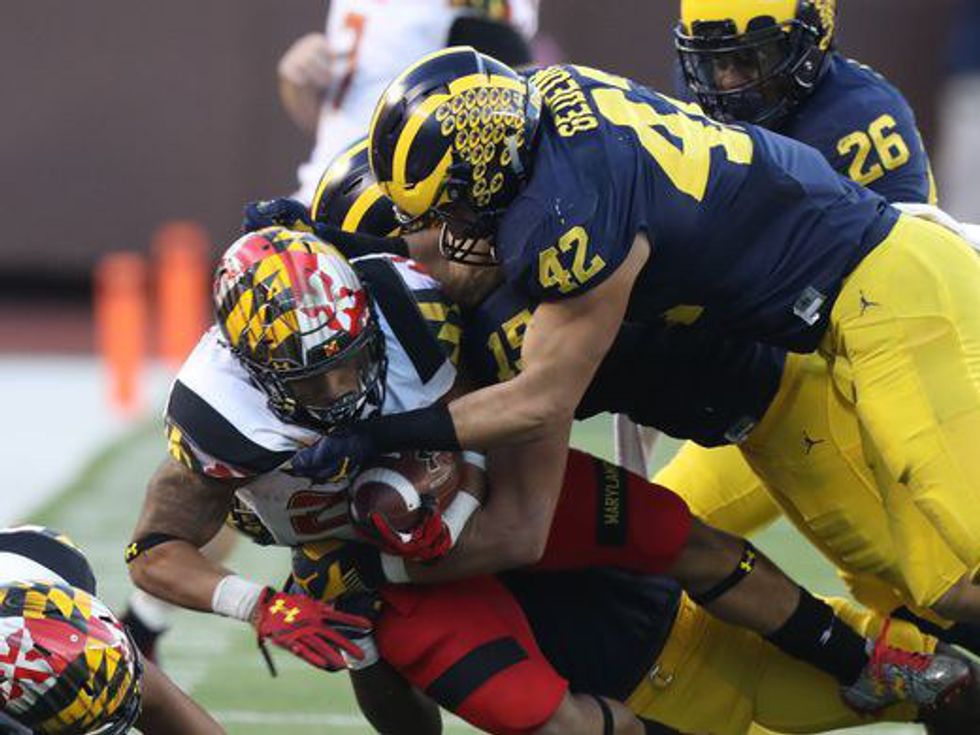 I've learned my lesson. Maryland beating Michigan State prior to their showdown with the Wolverines had no bearing on their matchup this past weekend. Not only did the Terrapins and Wolverines not need overtime as I predicted last week, they didn't even need the second half. Going forward, the Wolverines look to be headed for a showdown with The Ohio State Buckeyes, which is looking a lot tougher after the Buckeyes blew the doors off of a top ten Nebraska team.
Last Week: Win against The University of Maryland Terrapins, 59-3
This Week: The University of Iowa, 8:00 p.m. on ABC
4. The Clemson Tigers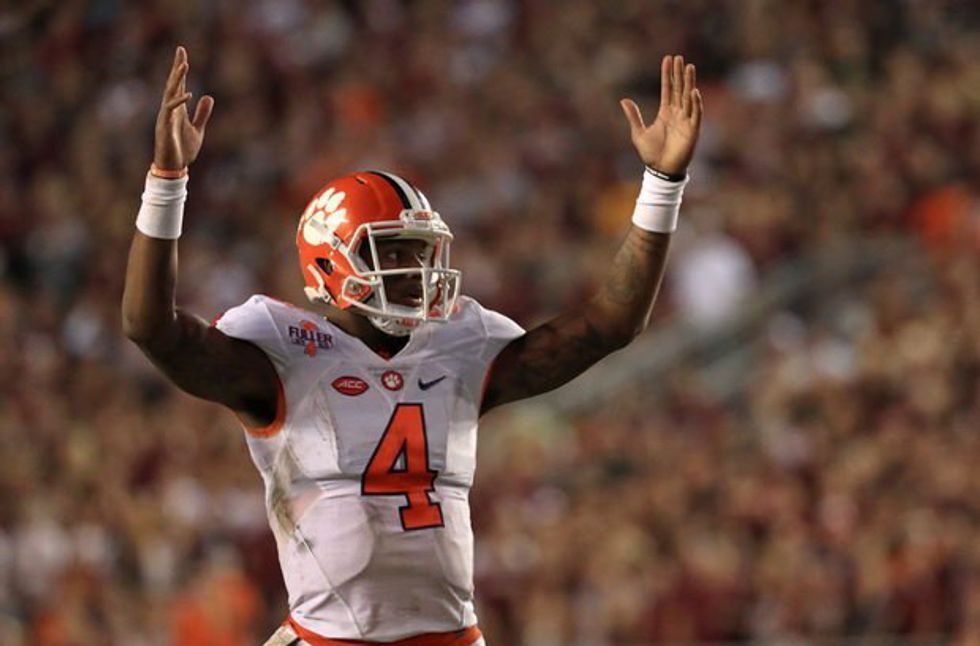 Once the Tigers found their rhythm against Syracuse on Saturday afternoon, they were rolling with no one to stop them. However, it did take a minute for them to find their rhythm. There were parts early in the first half where I felt as if Syracuse might give the Tigers a tough game. What scares me most about this year's Clemson squad is their early game struggles. This team is not a fast starting team which can come back to bite them against good teams in this year's playoffs. Outside of a slip in the ACC Championship, I see this team in this year's playoff. The only question is what seed they wind up receiving.
Last Week: Win against The Clemson Tigers, 54-0
This Week: The University of Pittsburgh, 3:30 p.m. on ABC