First off, major congrats to my cousin Sarah on having such a beautifully rad wedding a few weekends ago. Jesse seems like a great kid, I don't doubt he will have any problems fitting into the Socha clan! As many of you know, I'm a sucker for weddings—as I always say every time it rains, "I hope someone is getting married today!" But I'm not talking about the ceremony, necessarily. Yeah, it's a wonderful event of two souls in love coming together to be legally bound to each other until one of them, you know, dies. But when I say I'm a sucker for weddings, I'm all about the receptions...and looking hot, that's a plus, too. So here are some reasons why I think weddings are some of the best times you will ever have in life.
Dressing Up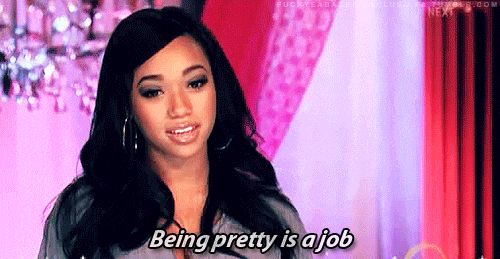 Weeks before the actual wedding, I try out different makeup looks to see what I'm feeling. Then I end up disregarding everything I tried when I get my dress (the day before) and wing it the day of, oops. Typically, I get ready for weddings like I would prom, winter formal, etc.: gettin' that glo going about 5-6 hours before you even think about leaving the house. There's something about the ritual of getting super dressy that is one of the best parts of the whole shebang. Put that pump-up playlist on, set up camp in the bathroom, get distracted and start dancing to said music, the works.The moment I get my hair situation in check, throw my dress and killer (meaning "killer of comfort") heels on, the flamboyant A-lister in me comes out full force.
Driving To The Venue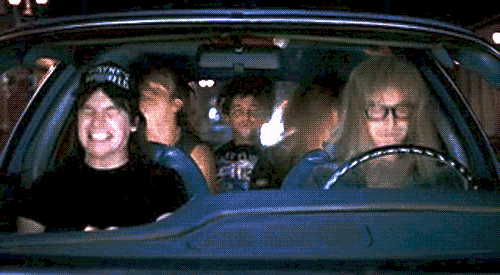 This is the time to get hype before the event because it's gonna be a lot of socializing for a lot of hours. Rock out, relax a little, play slap tennis with your siblings, break some capillaries in the process, it's a time. Of course, once you get there, everyone is audibly gawking at how "whimsical" and picture perfect the venue is, which is true, but dang I can never keep up. I only have so many adjectives in my vocabulary to say what a great venue they pick...
The Ceremony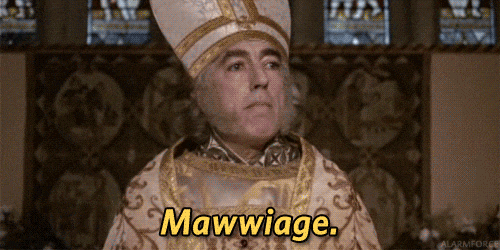 Ah, yes, the moment we have all gathered together for. The emotions are sky-high in family and friends alike. Everyone eagerly awaits seeing the bride walk down the aisle, with a few glances back to check out the groom's reaction. The musicians bring the atmosphere together with dainty tunes, and before you know it, the kiss happens and bells are ringing.
Dinner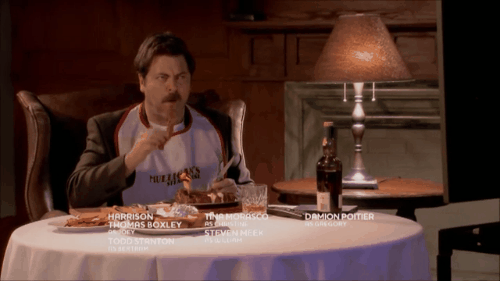 Ah, yes, the moment I have been waiting for. I already have an issue with forgetting to eat sometimes (it's strange, I know), so during events like this, that problem increases exponentially. At this recent wedding, the food was served buffet style, meaning tables had to be dismissed by an usher. By that point, I was so hangry I got my food way before I was supposed to; sue me, I was dying. Two fully loaded plates, three cupcakes, and some chocolate later, I was set for the night. Now the really cool thing about this wedding was that there was an open bar...and they weren't carding. Let's just say you would never catch me without a gin and tonic in my hand.
Dancing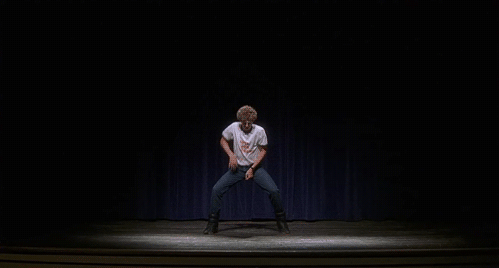 Under the definition of "dance like no one is watching" is just a picture of me. No joke. Whether it be pulling random people to "Cupid Shuffle" or showing off routines to "Uptown Funk" and others with my brother, you can bet I will dance until physically impossible to continue.
Family

Of course, the wedding wouldn't be complete without the shitstorm of "I haven't seen you since you were 'this' tall," or "What are you doing in life right now?" from family members. Everyone comes together to celebrate and socialize with one another, and I'm no excuse. My mom and I are both frequent table hoppers when it comes to weddings, catching up with anyone and everyone, while my dad and brothers are more "chill outside with the guys" types. Boring. I genuinely love sitting down and talking with tons of family, hearing stories and hysterically laughing about the good old days; it's nice to reconnect with everyone.
Basically, weddings are my jam. If you ever need a plus-one, I might just volunteer myself to tag along!