This is one of my FAVORITES. The Bryant Park Winter Village has a tree, an ice skating rink, and tons of little shops that have everything from food to every time of Christmas gift you could image. They have dozens of pop-up shops of your favorite brands as well as many local artisans.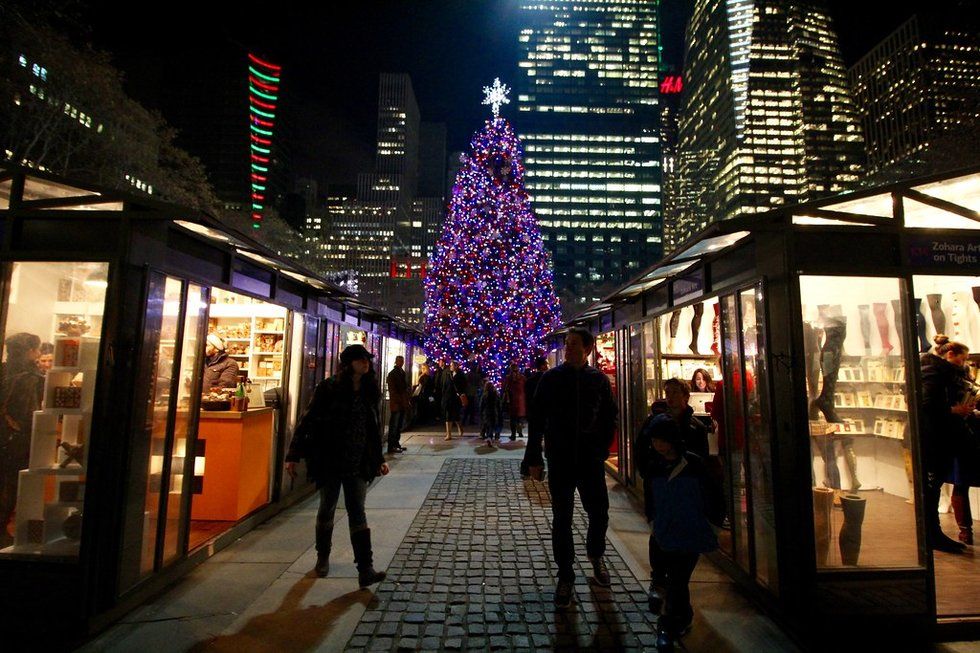 live.staticflickr.com
Dyker Heights in Brooklyn has the most incredible decorated houses EVER. Taking a trip down to this part of Brooklyn is totally worth it. The houses are decorated in ways you would never even think of decorating your own house. Parking is a pain, so plan to carpool!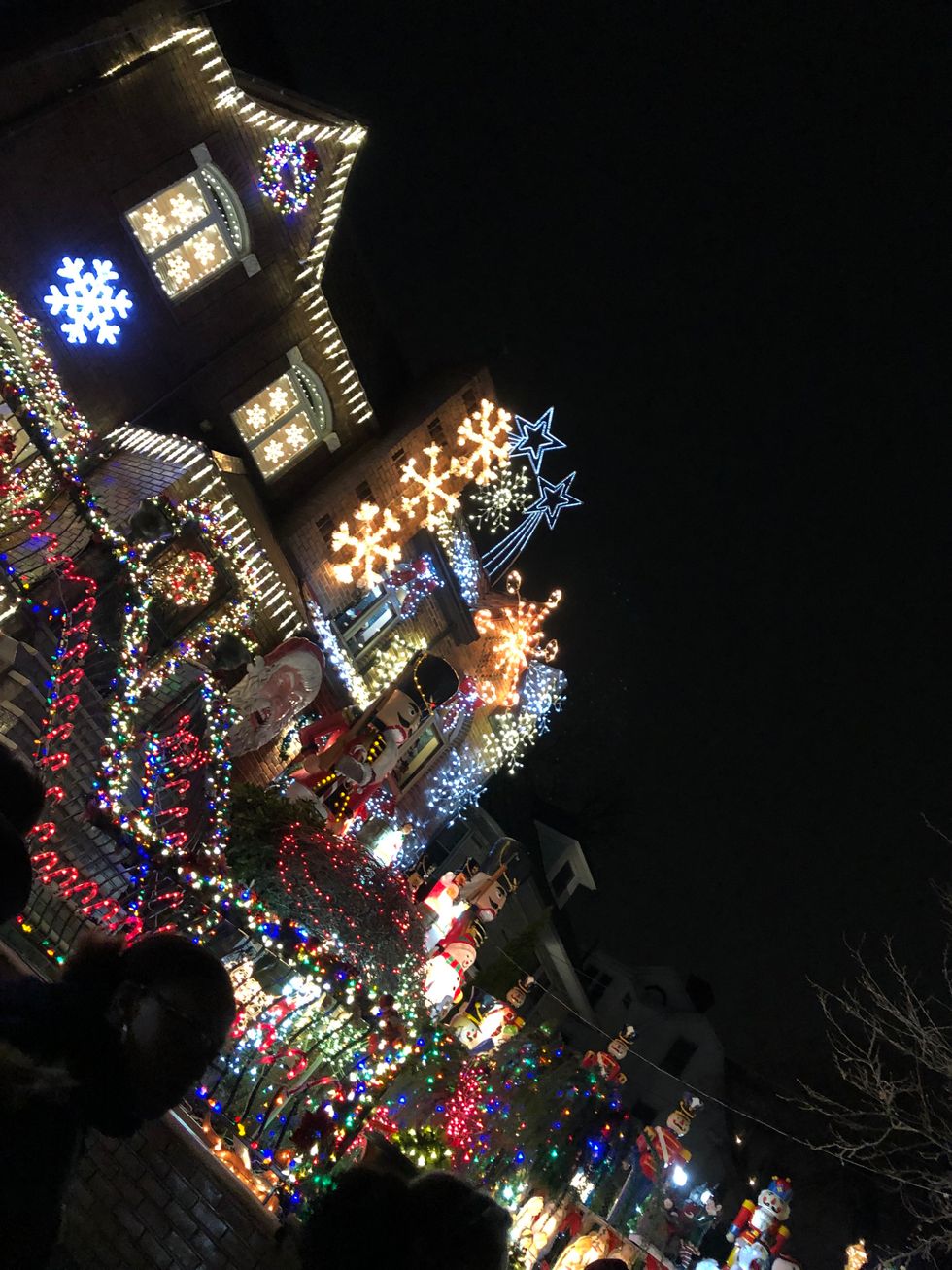 Union Square is great at all times during the year, but especially during the winter. While during the summer they often have farmer's markets in the park, there is a Christmas market in the winter. The stands have all kinds of goodies you can try and buy!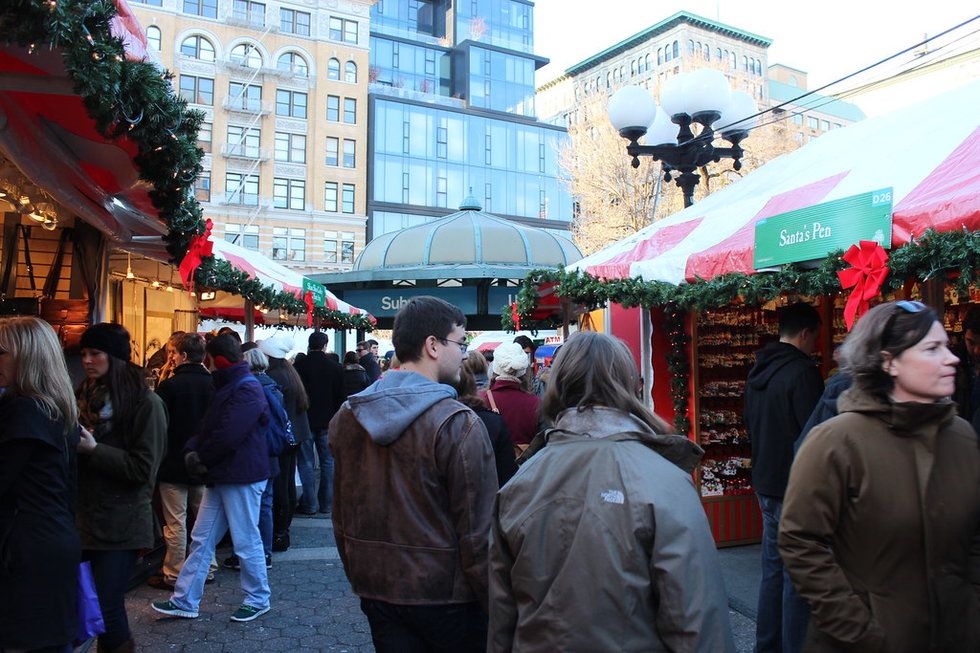 farm6.staticflickr.com
Grand Central Terminal Holiday Fair
If a NYC winter is too much for you, try visiting the Grand Central Terminal Holiday Fair. This market is indoors! You can browse through more than 40 artisans' unique work.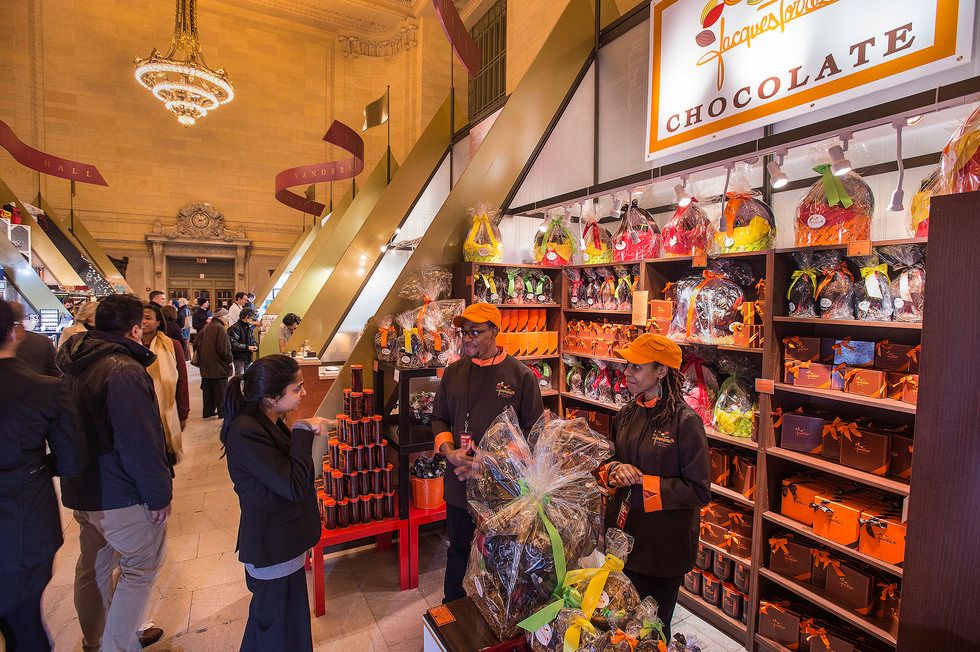 upload.wikimedia.org
Have fun getting in the holiday spirit!