(All quotes were given by Amber Anderson's testimony or interview).
At first glance, you would never guess Michaela, a blushing bride to be, suffered through the United States' deadliest mass shooting in history. But she did.
During a country music concert in Las Vegas, exactly one year ago today, a gunman opened fire on the attendees, which ended the lives of 58 people and injured another 500. You've heard the descriptions, whether you wanted to or not.
But this story isn't about that day. It's about how one bride to be moved forward, and because of several acts of human altruism, got a dream wedding out of it.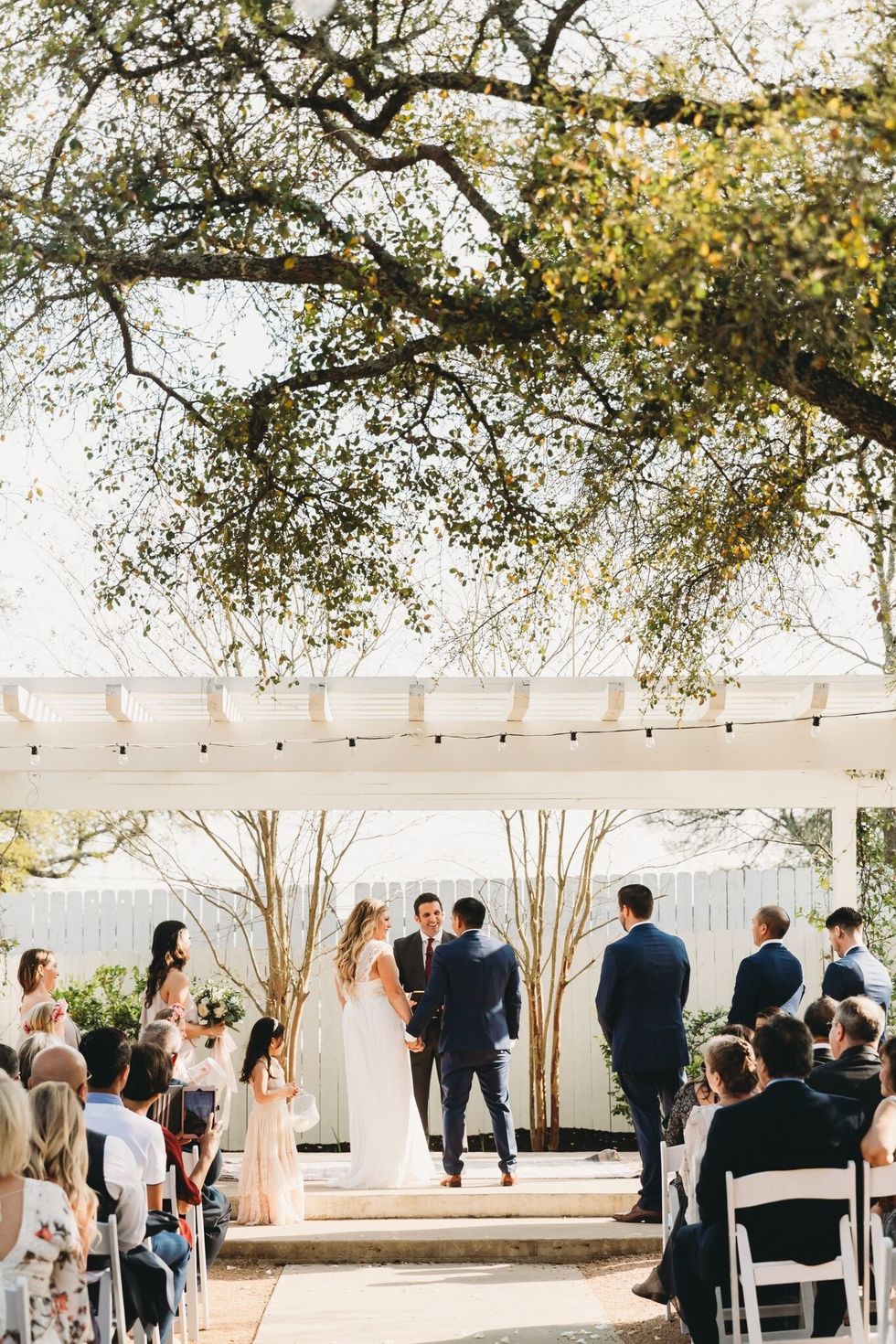 Upon reading about Michaela through local news outlets, Amber Anderson, owner and lead wedding planner of Heavenly Day Events, was drawn to the fact that this young mother was engaged. Of course, Amber knows what it takes to plan a wedding, and of course, she immediately recognized that this tragedy would likely bring any wedding planning to a halt.
Amber went straight to Facebook on a mission to find Michaela. Within an hour, she not only found Michaela's maid of honor, but she had rallied enough Austin wedding vendors to essentially provide an entirely donated wedding to Michaela and Greg.
The Internet broke in Austin, Texas that night. To see the outpouring of love was powerful. People were stalking the threads and commenting with excitement each time a vendor volunteered their service. Readers shared how the whole thing was restoring their faith in mankind. It was a joyful community event, right there at 10 p.m., while lying in bed, just trying to help a stranger. Tears were shed and a group came together in solidarity.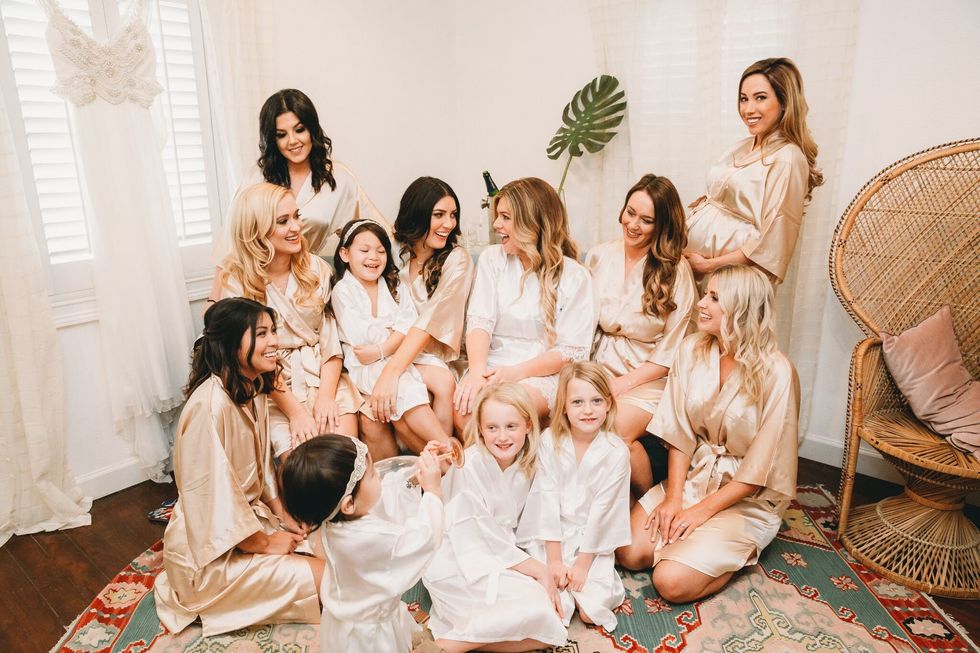 "LOVE WINS" was the mantra of this event. As one can imagine, what the couple went through "…will haunt [them] for the rest of their lives, but the hope is, that by coming together, we proved to them that humanity…has their back," Anderson said.
It turns out, experiencing trauma really puts wedding planning in perspective. Michaela was so calm that Anderson cheekily describes her as the opposite of a bridezilla, more like a "…bridechilla!" On that special day, with wedding bells ringing angelically in the background, Michaela remained hilarious and happy. Because of the lack of nit-picking, the ceremony went wonderfully and the couple continues to thank the company that made it happen.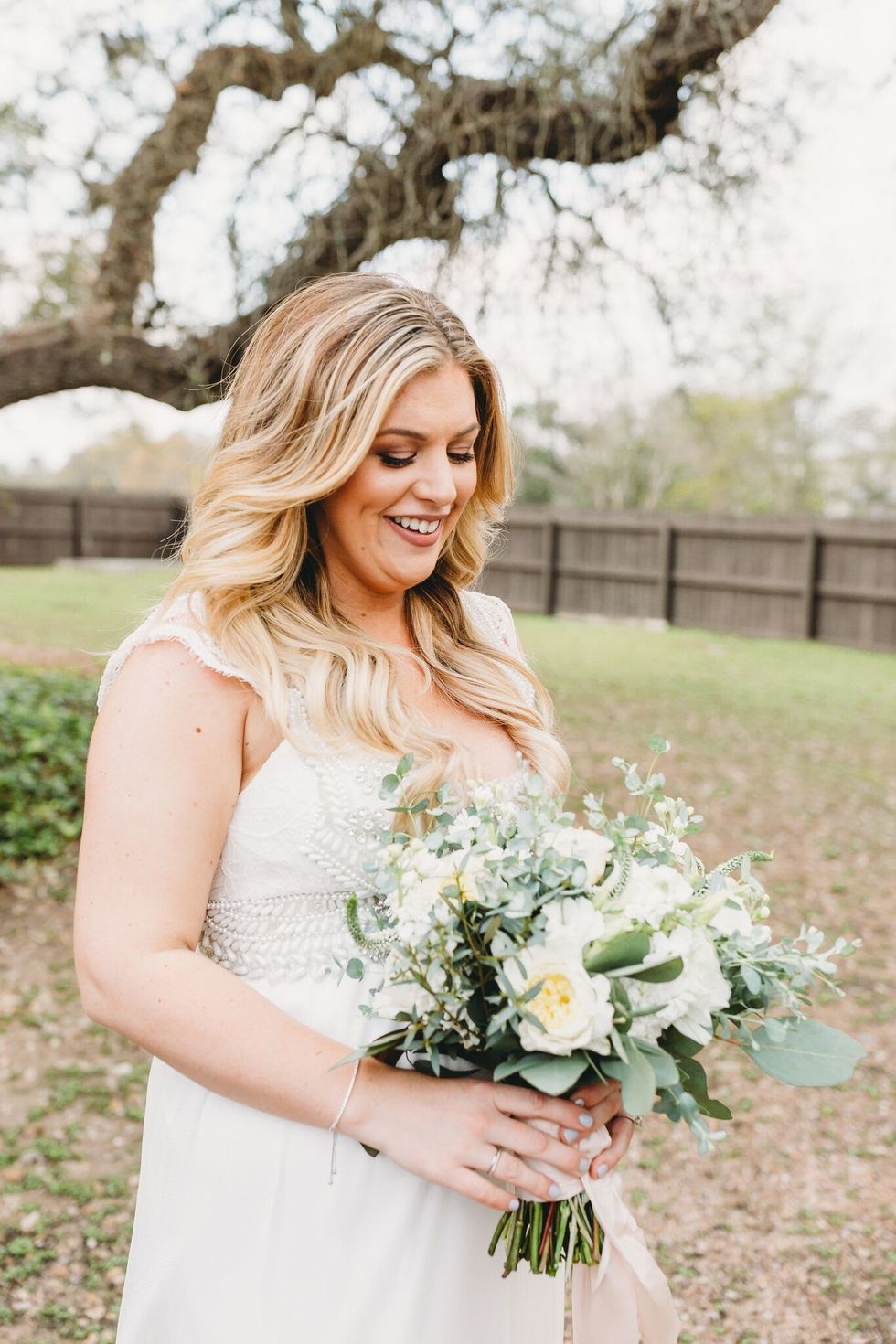 When you see her in her wedding portraits, embellished dress and all, it is difficult to imagine Michaela's panic on the night of October 1. She did two remarkable things: she survived and she kept moving forward.
Even though simple actions like taking her children to a museum with construction nearby can trigger her, she isn't consumed by fear or discouragement. "This is her story and she is grateful for it… her second chance in life."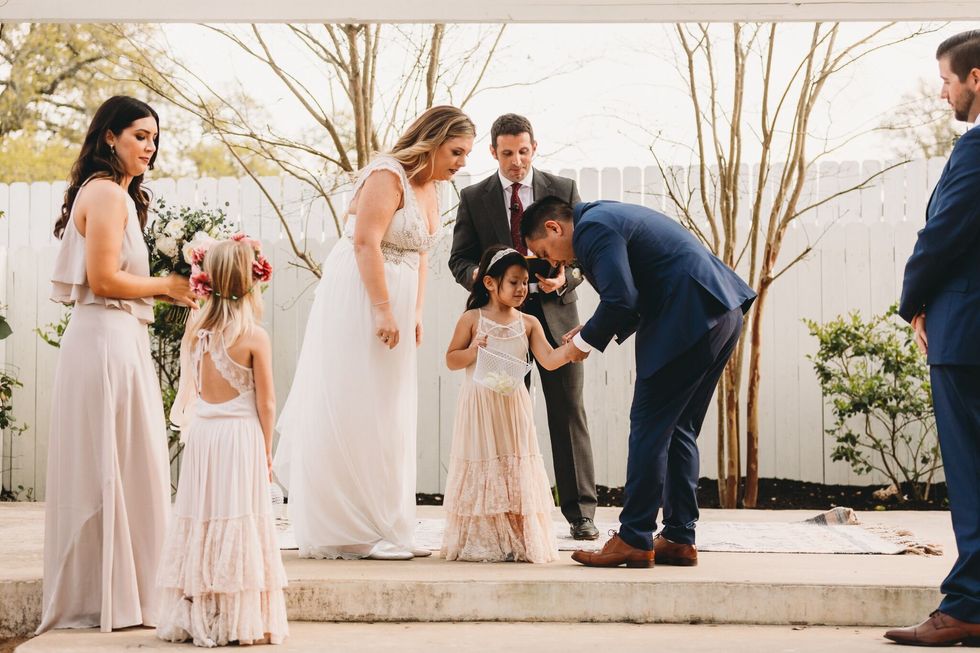 One year out from the shooting, we still do not know what motivated the hateful massacre. When I asked Anderson what motivated her to act in love, she simply replied, "why not?".
Genuinely, that is exactly how you should be empowered to think after learning about this event. I think it's just a matter of being aware of others. If we can simply be mindful and aware of others, we can easily meet their needs. Sometimes that can cause inconvenience, but other times, it can be as simple as mailing a card or sending a text. Small acts of kindness really lift a spirit.
Even on a micro level, be thoughtful and compassionate towards others.
"Go and do."
Special Thanks To:
Wedding Coordination: Heavenly Day Events, Lead Coordinator Amber Anderson and Assistant Coordinator Hailey Nichols
Venue: Graceland Oaks, Kira Nichols
Photography: Valerie Durham
Videography: Bonnie Newman Creative
Floral: Zuzu's Petals
Cake: Simply Delicious Custom Cakes
Transportation: Limos of Austin
DJ: GOBO Entertainment, Larry Page
Bride's Hair and Makeup: LoLa Beauty
Bride's Dress: Bridal Blue
Bridal Party Hair and Makeup: Erica Gray
Rentals: Whim Hospitality, Bee Lavish
Photobooth: Oh Happy Day Booth, Kelsey Harrison
Wedding Band: Matt O'Desky
Invitations: Dragonfly Designs
Calligraphy Vendor: By His Grace, Grace Elliot