Previously, I have written about my favorite makeup brands and I've recommended them to you to try. But, there are others that I would like to suggest without overwhelming you. Another way to show that when it comes to completing your makeup arsenal, you don't have to break the bank.
Affordable Makeup Brands

Colour pop: It's an American makeup brand that is cruelty-free and based in Los Angeles, C.A. Colourpop was founded in 2014. Its first products were single potted shadows. These shadows were pressed pigments called Super Shock Shadows that have a plushy feeling, are applied with the fingers and are highly pigmented. Due to its low prices and high pigmentation, Colourpop gained popularity very quickly and the line was expanded. Colourpop now offers, highlighters, blushes, gel liners, lip glosses, and brushes. Recently, pressed eyeshadow palettes have been launched with a retail price of 16 dollars. YT beauty bloggers like CoffeeBreakwithDani and KathleenLights have collaborated with Colourpop to designed shadows and lipliners. Colourpop has a price point from 5 to 16 dollars per product.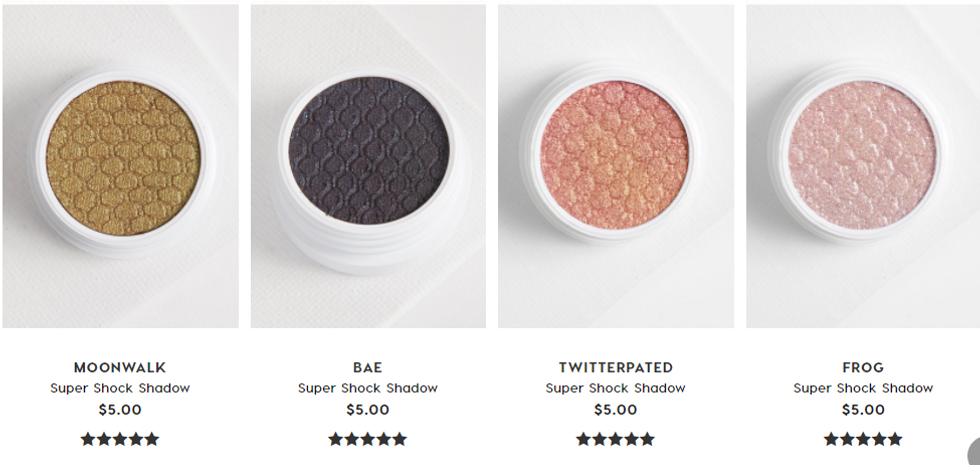 MakeupGeek: Founded and developed by YT blogger Marlena Stell in 2012. MakeupGeek is cruelty-free and based in L.A. MakeupGeek is a complete makeup line that offers pressed eyeshadows, pigments, lipsticks, highlighter, blushes, and brushes with a price point starting at six dollars. MG is very innovative, keeping up with the latest trends and formulation giving its customer guaranteed satisfaction. MG has been compared to pricier brands like MAC. and sometimes even considered better due to pricing. On MakeupGeek website, Marlena has a variety of videos, free of view, in where she teaches lessons in how to apply makeup, use her line and brushes. She also let others post videos that have been created with her makeup line.

Jesse's Girl: It's cruelty-free and also based in California. Jesse's girl was founded in 2005 and made its debut at Rite Aid stores. This brand is mostly known for its highly pigmented loose eyeshadows called Jesse's Girl Eyedust. Jesse's Girl Eyedusts are mineral based pigments that are hypoallergenic and can be used freely on the face and body. Jesse's Girl has an extensive nail polish collection with the most beautiful pastels, metallic, and glossy finishes. JG nail polishes are meant to last long on the nails. Jesse's Girl eyeshadow primers and eye dust were popularized by YT beauty blogger JulieG 713, who's now Jesse's Girl beauty ambassador. Jesse's Girl has a starting price point of US$2.99. JG, offers lip balm, glosses, eyeliners, mineral powders, baked shadows as part of their makeup line.

Nicka K New York: Many of us have seen or purchased this brand at the beauty supply store. Nicka K NY is a very inexpensive makeup brand with headquarters in Brooklyn, NY. It is known to be a favorite of a selected minority of women who purchase their hair products are urban, privately-owned beauty supply stores. Myself, included. This is the star makeup brand of BSSs. This brand may not be so popular on the YT beauty community since it is strictly sold in low-key BSSs, and not at beauty chains like Sally's or Ulta. Nevertheless, this brand is very affordable with items as low as 99 cents. Nicka K cosmetics are highly pigmented, even more, pigmented than many drugstore-based cosmetics. With pigmentation so high that it can rival the most expensive makeup brands. Nicka K has a wide selection of lipsticks, single shadows, eyeshadow palettes, nail polishes, eye and lip liners, and recently Nicka K has released a new collection of brushes. Nicka K can now be purchased online. This is a brand that has not disappointed anyone in many years. One of the best bargains one can find in the makeup world.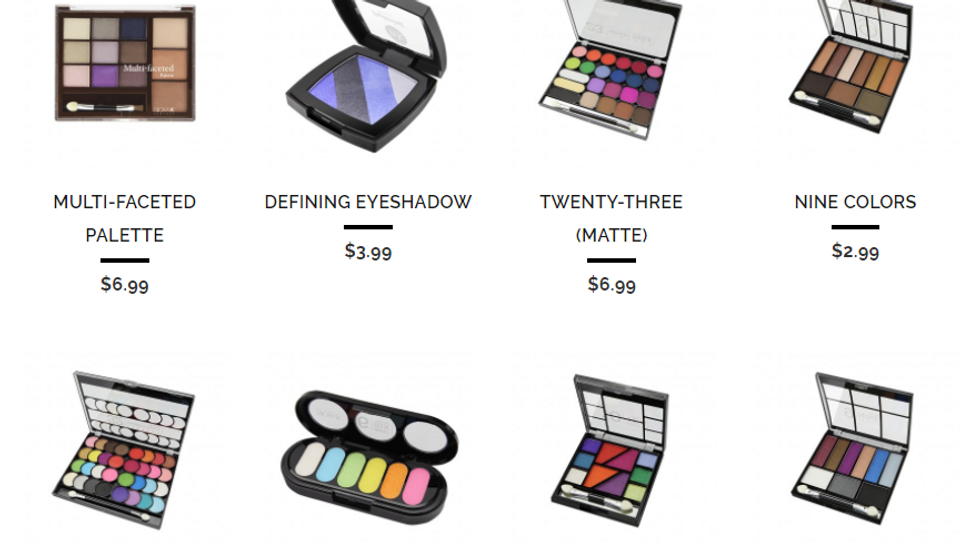 Other brands that I will leave for suggestions are Wet N' Wild, NYC Color, L.A. Colors, Ruby Kisses, Kiss NY, NYX, L.A. girl, Black Radiance, and One N' Only. Most of which are available at BSSs and drugstores. I hope that these recommendations serve you as a guide in your future beauty purchases.