To the mother who raised strong girls,
The smell of Tresor will always remind me of your perfume tray by your bed, for the longest time I thought that's what all moms smell like
The sound of your blow dryer going off will always remind me of how that meant we had to be ready to leave in 10 minutes
The sound of your bracelets jingling will always remind me of Hi'i, Nana, and I running around the house trying to wash the dishes before you found us lying on the couch, watching Lifetime
The taste of Diet Coke will always remind me of running errands on a Saturday with you, stopping at Minit Stop for your "afternoon fix"
The sight of a KUMON sign will always remind me of how you tried to teach me to like math, I still hate it
I will always know the sound of a Toyota Pilot, and instinctively turn around thinking you're here to pick me up with the pups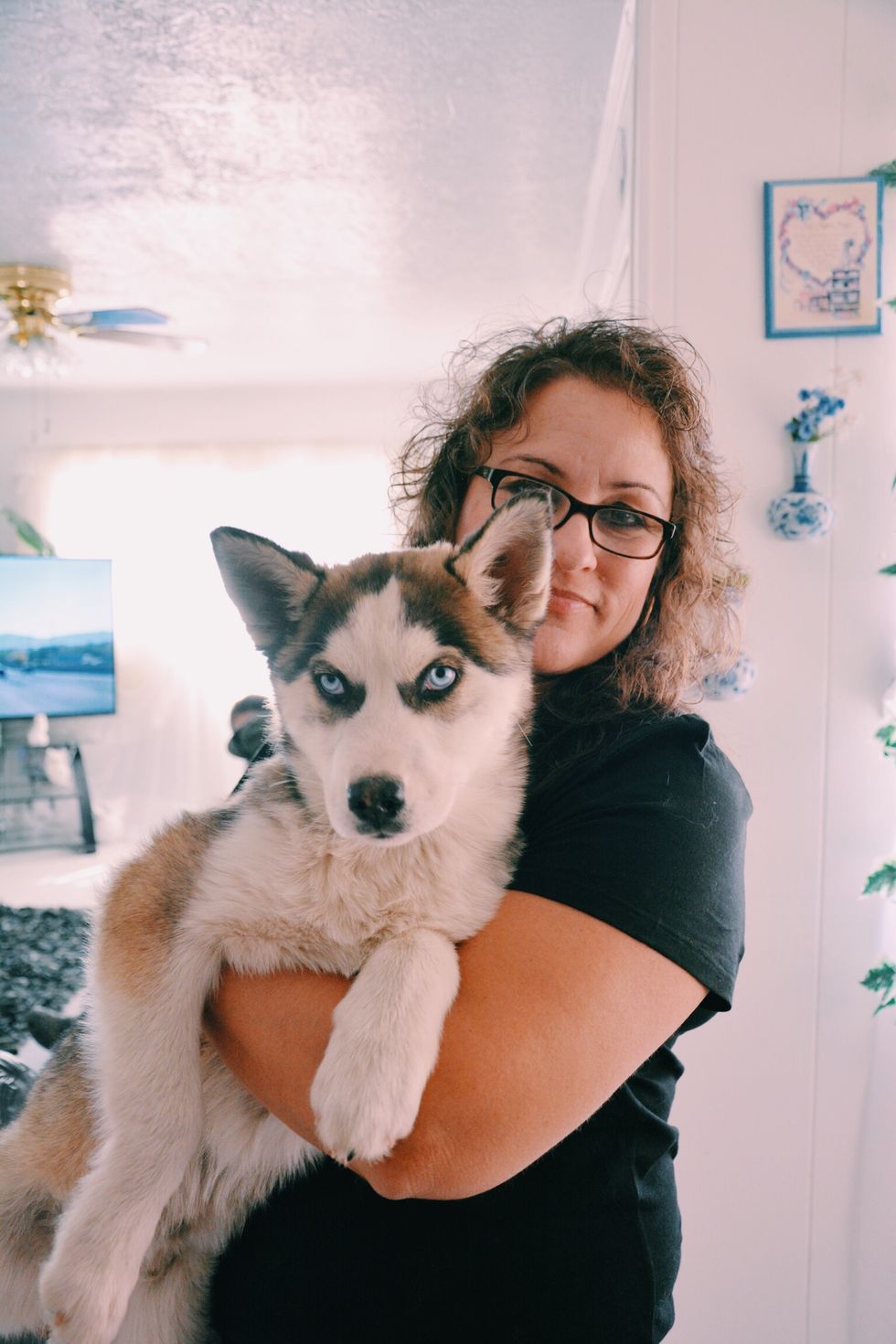 Being my mother, there are millions of things that remind me of you, of the yelling while poking us on the shoulder, of the chores on "Family Cleaning Sunday", of the fact we could never eat in the car, of how no one likes to go to the car wash with you (you know why), or of the fact that we have to remind you not to roll your eyes at little children that cry in the grocery store.
As much as my sisters and I tease you for these things, they are all a part of why we love you.
But, this Mother's Day I want to share with you things you probably didn't know about yourself.
Like how Giannotto's will always remind me of how we can share anything with you, over a combo pizza and oreo cheesecake
How we tease you for your confrontation but we know there is not a mother in the world who would defend and fight for her girls like you do
How "Fine China" by Chris Brown will always remind me of how you used college visiting as an excuse for me to skip most of senior year and travel together
How New York will remind me of how we got to say we walked half the city in 0 degrees, because you said Times Square was "just around the corner". Who said you couldn't be spontaneous?
How you glared at me and Hi'i, all night, for being loud in JFK, channeling our creative filmmaking in "15 ways to sleep in an airport". Now you can't share the story or video without crying in laughter
How all my friends love recruiting you to defend them because, "No one messes with Aunty Angela"
How you love when people ask you "do your girls always get along this well", little do they know it's from years of locking us in our bedroom when we were fighting. The secret? We ended up bonding over how we thought you were the meanest and a game of Monopoly.
How we will always go against gender roles because we get to say our dad makes 5 course meals while we have Mac and Cheese with mom. But, you're the only mom in the neighborhood who is outside on a Saturday doing the yard by herself.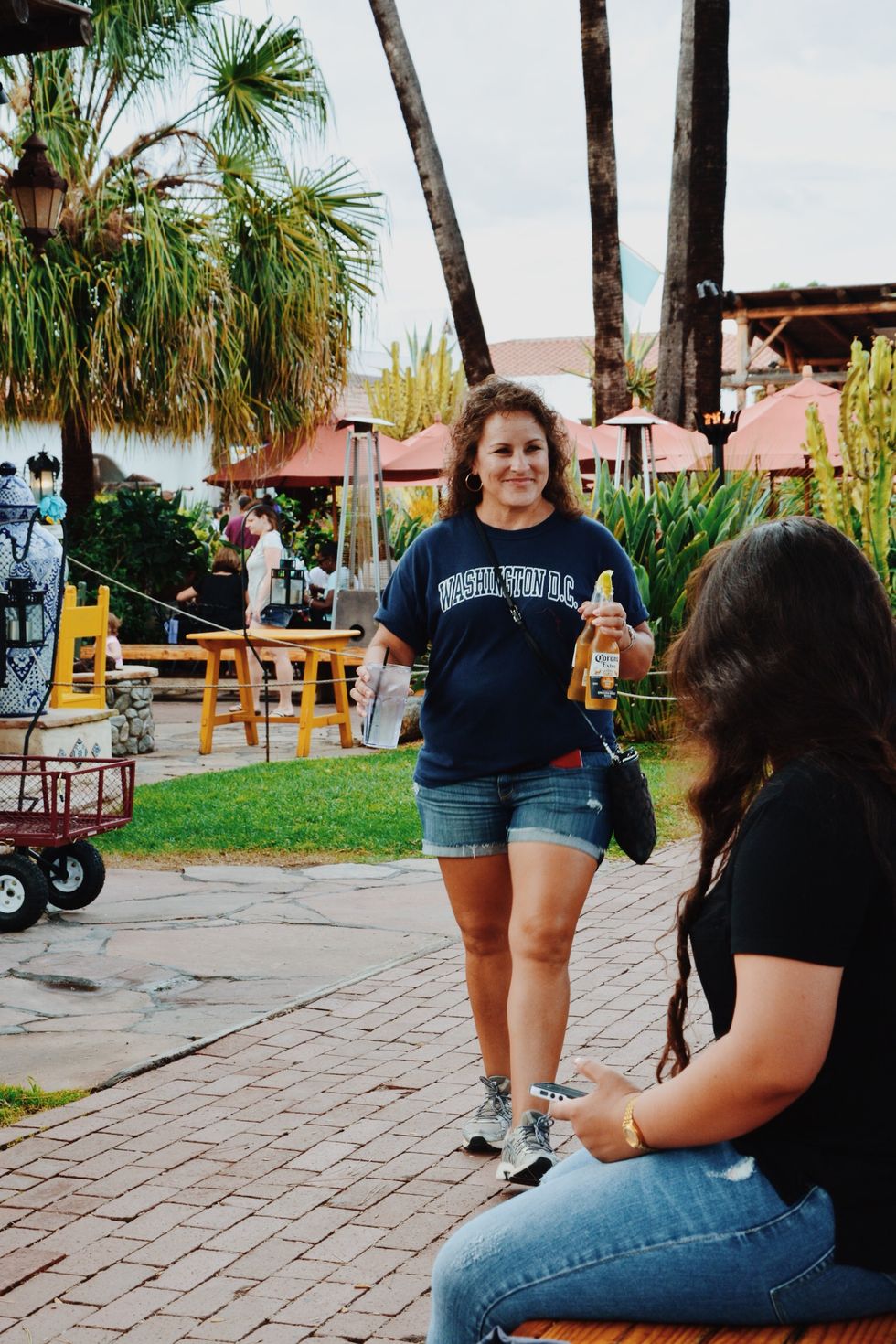 So thank you, momma.
Thank you for teaching us how to be a mother, a wife, and a strong woman, all at once.
For teaching us to be strong and independent, but holding us when we needed to be weak.
For teaching us to love unconditionally and fearlessly
For teaching us that a woman's bark can be as loud as her bite
For letting us know it is okay to be hard and soft.
For showing us that sometimes patience needs to be put on the side,
That you need to fight for what you want, and not let any failure define you.
For somehow always knowing what we needed, whether it was a shoulder, less blue eyeshadow on picture day, to stop plucking our eyebrows, less eyeliner, or just a sweater. I'll admit, you were always right.
Because of you, we are strong women.
Because of you, we learned that a mother is as powerful a weapon as any.
Because of you, we know the strongest form of love.
Because of you, we will always fight for ourselves, but know you're there if we need you.
Because of you, we know we can be 23 and still say we need our mom.
Because of you, my mother is someone I want to be.
Because of you, I am.
Thank you, momma.