More than 12 million people have been displaced due to the Syrian War over a course of eight years. Syrian governments and militias have committed acts of wars against their own people by kidnapping, slaughtering, and using chemical weapons. Civilians are being caught in the crossfire of a war between the government and rebels. For many children, all they have known is war. What is supposed to be a time of raising children and being educated, children are often left scared, broken, with PTSD and fear. Many also face hardships while fleeing for refuge such as a lack of access to clean water, food, shelter and clothing due to the high numbers of refugees and the supply-demand. They've lost homes and loved ones, seen violence, and endured the kinds of trauma that put them at risk for lifelong impairments.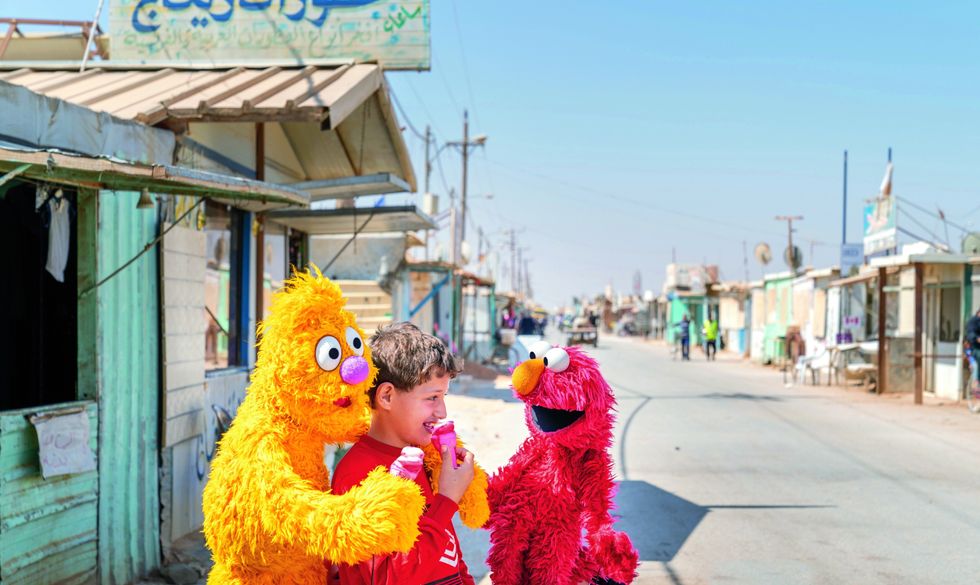 Jad and Elmo in Azraq refugee camp, Jordanhttps://medium.com/@ahlansimsim2019/meet-the-new-muppets-of-ahlan-simsim-fa21583cc87e
With historic support from the MacArthur Foundation and the LEGO Foundation, Sesame Street has teamed up with the International Rescue Committee (IRC), BRAC, and others to bring hope and opportunity to a generation of refugee children. The new program is called "Ahlan Simsim," or "Welcome Sesame" in Arabic. According to Scott Cameron, executive producer, season one not only aims to teach the alphabet or counting numbers but also to teach social-emotional skills, including "coping strategies like counting to five and belly breathing".
The program also provides direct services delivered by the IRC by visiting children whether it be in a shelter, tent or apartments in Iraq, Jordan, Lebanon, and Syria to work with children face-to-face. There volunteers and caregivers teach and interact with the children through videos, stories, puzzles, and games.
When CNN shared an article on the topic, I read it and went to the comments, afraid that I would see comments of hate and especially by Islamophobic who associate refugees as Muslims. Instead, I read hundreds and hundreds of comments filled with love and support. I saw way more positive comments than negative ones and the negative ones were ignored because of the overwhelming support. It warms my heart and really made me have faith in humanity.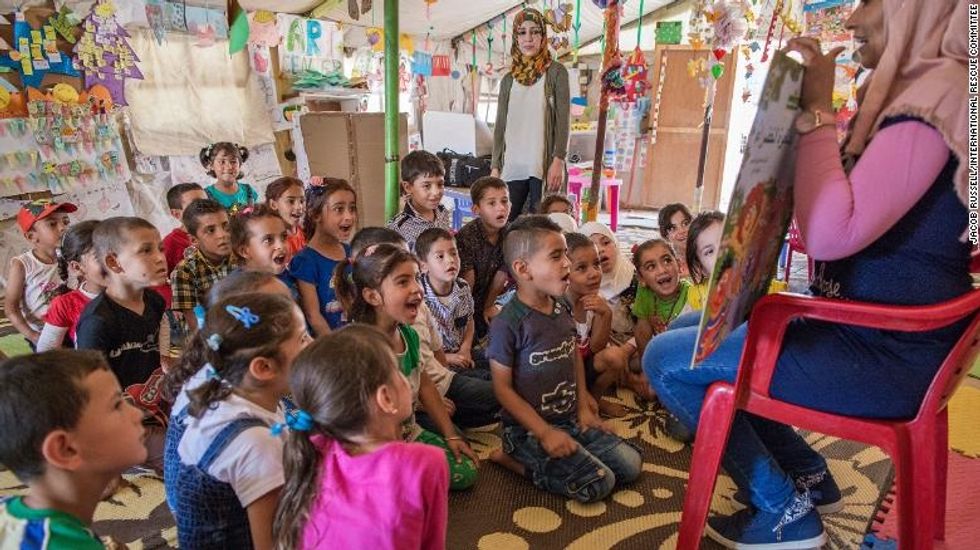 Children listen to a teacher read a "Sesame Street" story in a class at an International Rescue Committee classroom in an informal tented settlement for Syrian refugees.https://www.cnn.com/2019/11/20/world/sesame-workshop-syrian-refugees-trnd/index.html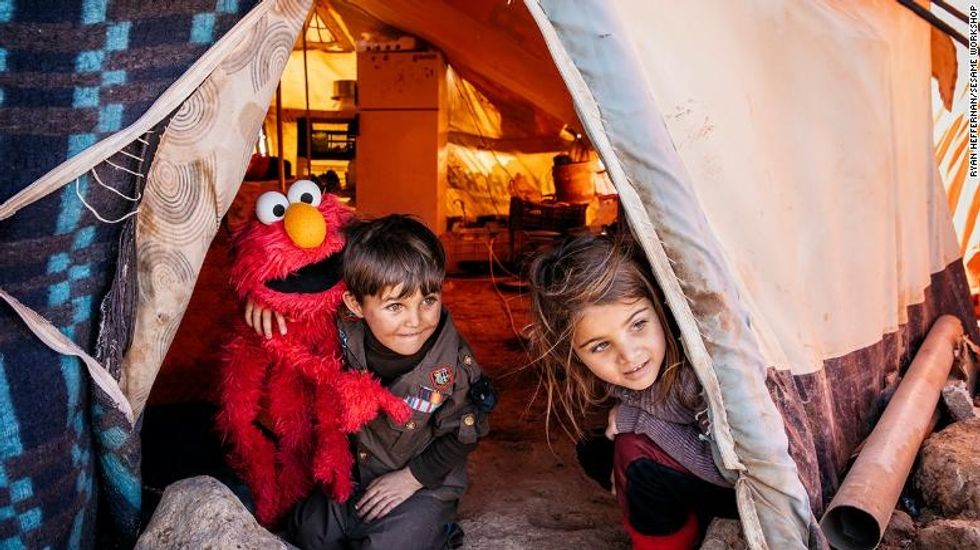 https://www.cnn.com/2019/11/20/world/sesame-workshop-syrian-refugees-trnd/index.html
These are children who did not get to choose to be born in these situations. Access to education is a human right that every single child should have access no matter race, age, religion, or situation. This program is something that should have been created long before now, but I am grateful it is being developed now.
Ahlan Simsim ("Welcome Sesame"), will premier in February 2020 in countries of the Middle East, North Africa, and the Gulf.