Mike Johnson — a San Antonio, Texas, portfolio manager who was on the Bachelorette's season 15 — would have made history as the first black man and the first military veteran to become the Bachelor. Yet he wasn't chosen despite having an amazing backstory and being a kind-hearted man.

The fact of the matter is that Mike was a fan-favorite on Hannah Brown's season of The Bachelorette. Even though he was sent home in sixth place, fans loved Mike for his positive energy, his smile, how genuine he was, and the way he got along with all the other guys.
University of Southern California (USC) Annenberg Inclusion Initiative, which analyzed the top 100 films each year since 2007, found that only 31.8% of characters with dialogue were women last year, roughly the same ratio that has persisted for the last 11 years. Only four women of color were leads in 2017, and white actors were cast in 70.7% of all speaking roles.
According to the study, people of color accounted for less of broadcast scripted show creators. People of color accounted for 13.9 percent of film leads, 12.6 percent of directors, 8.1 percent of film writers, 7.1 percent of creators of broadcast scripted shows, 7.3 percent of creators of cable scripted shows, and 15.7 percent creators of digital scripted shows. Latinos made up just 2.7 percent of film roles in 2016, while Asians accounted for 3.1 percent, mixed-race accounted for 3 percent, and Native Americans accounted for 0.5 percent. Black Americans had 12.5 percent of lead film roles. By comparison, whites dominated film roles at 78.1 percent.
Examples of minority characters played by white actor/actresses

1. Angelina Jolie in "Wanted"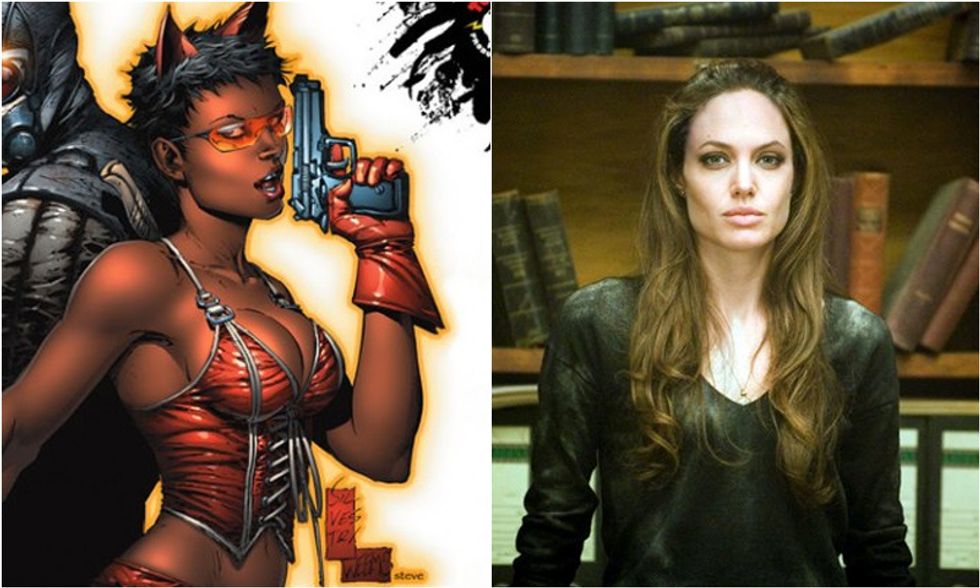 https://comicicons.wordpress.com/2013/05/16/fox-angelina-jolie/
In an adaptation of Mark Millar and J. G. Jones comic book series "Wanted." Fox, whom Angelina Jolie played, was written as an African-American woman.
2. Nearly the entire cast of The Last Airbender

Newspaper Rock
Even though it is mythological, Avatar: The Last Airbender is highly connected to Asian culture including the fighting, clothing style and metaphorical concepts. Considering the characters are to be of Asian Decent, casting almost the entire cast as white except the only POC was that of the villain is a slap to the face to the Asian culture.
3. Johnny Depp in "The Lone Ranger"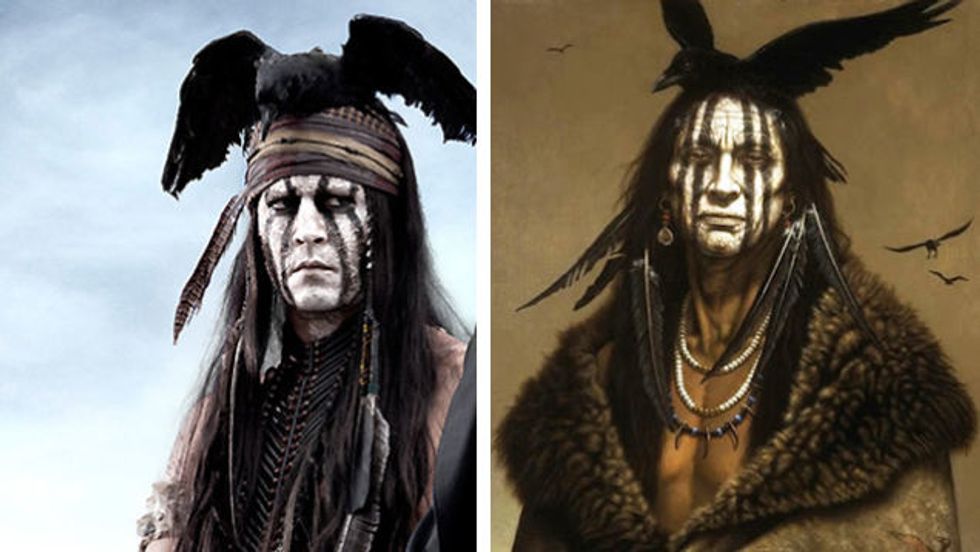 Gawker.com
Instead of casting a full blood First Nations male as Tonto, Johnny Depp (who claims he is decedent from a First Nations relative, although this was never confirmed), was cast to play the role. The Tonto costume is a mixture of stereotypical Indian garb, a Plains-style breastplate with a southwest-style headband random feathers and beads. The didn't even at least hire a First Nations Consultant to get the culture and identity right
Netflix's' 'Death Note' Live Action movie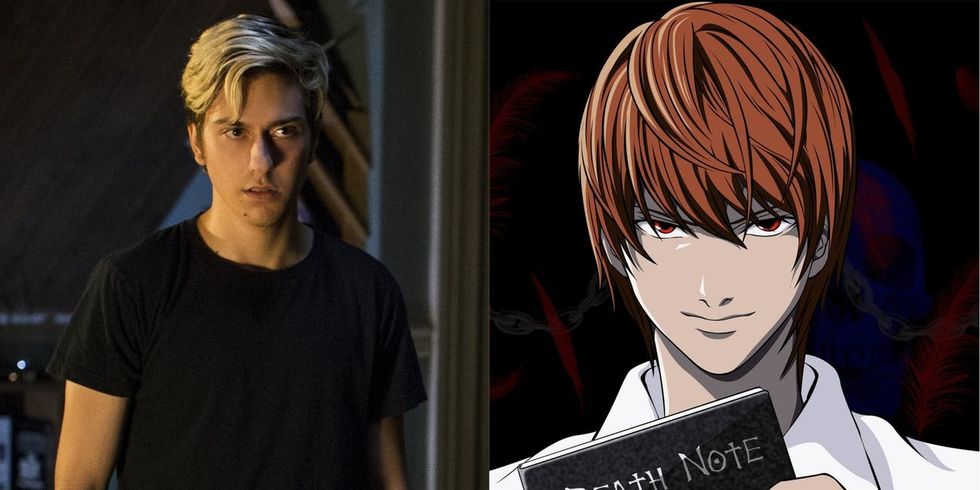 Inverse.com
Set in Japan, the lead character is a Japanese teen named Light Yagami. In Netflix's version, he is now Light Turner — a white teen living in Seattle — played by Nat Wolff. In the original Light is a man who gets perfect grades, tutors his sister, earning top markings and giving valedictorian speeches. He is an intelligent sociopath who can easily manipulate people. Nobody suspects it is him. In the American version, light is a misunderstood kid, who wears hot topic style clothing as an angsty teen with daddy issues. Having an Asian American honors student who is a mass serial killer disguised as a normal student is much more original (and interesting) than the misunderstood troubled white American portrayed in Netflix's version, who slips into the wrong crowd and kills mass amounts of civilians- considering that scenarios happens much more often in today's society and other movies.
It is time for the show, and Hollywood, in general, to start caring about African American and other Non-white representation in social media and within televised networks. Depictions of love between characters of different races, genders, and sexuality on television are still lacking, and the instances in which these individual show vulnerable on screen are few and far between.
But we can change this! Support smaller and larger films produced by individuals of different races and cultural identities. Voice your opinion to directors and those who continue to white-wash characters through emails, calls, letters and social media. Do not support those who continue demeaning behaviors by watching their movies, films or shows. Demand those in charge of casting to recast white-washed characters by starting a petition as well. Together, we can all make a change in creating a more racially and culturally diverse entertainment industry.
From Your Site Articles
Related Articles Around the Web