Vintage! Some people love it, some hate it, others use it as costumes, whatever you're lifestyle, it's time to bring back the good ole silhouettes of the past. Everything comes back into fashion right!?
[rebelmouse-proxy-image https://media.rbl.ms/image?u=%2Ffiles%2F2016%2F08%2F12%2F636066168872350000-1279852669_giphy.gif&ho=https%3A%2F%2Faz616578.vo.msecnd.net&s=446&h=7291fd41c659e93ab7f80e6825ca668a622bdbba9ef447cbe4e179b3b3a9b940&size=980x&c=3058696872 crop_info="%7B%22image%22%3A%20%22https%3A//media.rbl.ms/image%3Fu%3D%252Ffiles%252F2016%252F08%252F12%252F636066168872350000-1279852669_giphy.gif%26ho%3Dhttps%253A%252F%252Faz616578.vo.msecnd.net%26s%3D446%26h%3D7291fd41c659e93ab7f80e6825ca668a622bdbba9ef447cbe4e179b3b3a9b940%26size%3D980x%26c%3D3058696872%22%7D" expand=1]
Vintage clothing has recently become a huge trend as the "hipster" phenomena has swept our nation, our eateries and especially our closets. Something about the pre-owned clothing brings about a melancholy, retrospective celebration of our past fashions, stapling a whole new uniform for our generation--20 something, college students. Possibly the greatest benefit from vintage is the price! If you are like me and always trying to keep up with the trends--vintage is a great alternative and in turn gives you a look no one else can replicate--not just keeping up with the trends but one-upping them. For example I didn't want to be the billionth girl to order the original Adidas superstars, so instead I shopped Asos Marketplace and found some dope grey and white vintage ones and for half the price! This then sparked a conversation with my mom about how she remembered buy her first pair of Adidas in the early 80's, connecting generations in style. Still if "old" clothes aren't in the cards for you, they still make the BEST costumes. For my sorority girls, bid day is coming up and no better accessory than a neon windbreaker or some sick hightop trainers. Socials, game days, everyday, you name it and there is some piece of the past that can really enhance your style and outfit. Here are some of the top places I have scoped out to buy vintage, some just around the corner for my fellow bulldawgs!
Local
1. Dynamite Athens/ 143 N Jackson St.
Super great place to pop into when you are downtown, after class or after brunch. Dynamite has costumes to everyday real wear and some really cool vintage, handmade and local jewelry to go with it. I always come here to find a trendy pair of sunnies for Spring parties or the Georgia Florida game. They also have a huge selection of vintage Georgia wear which is always a plus!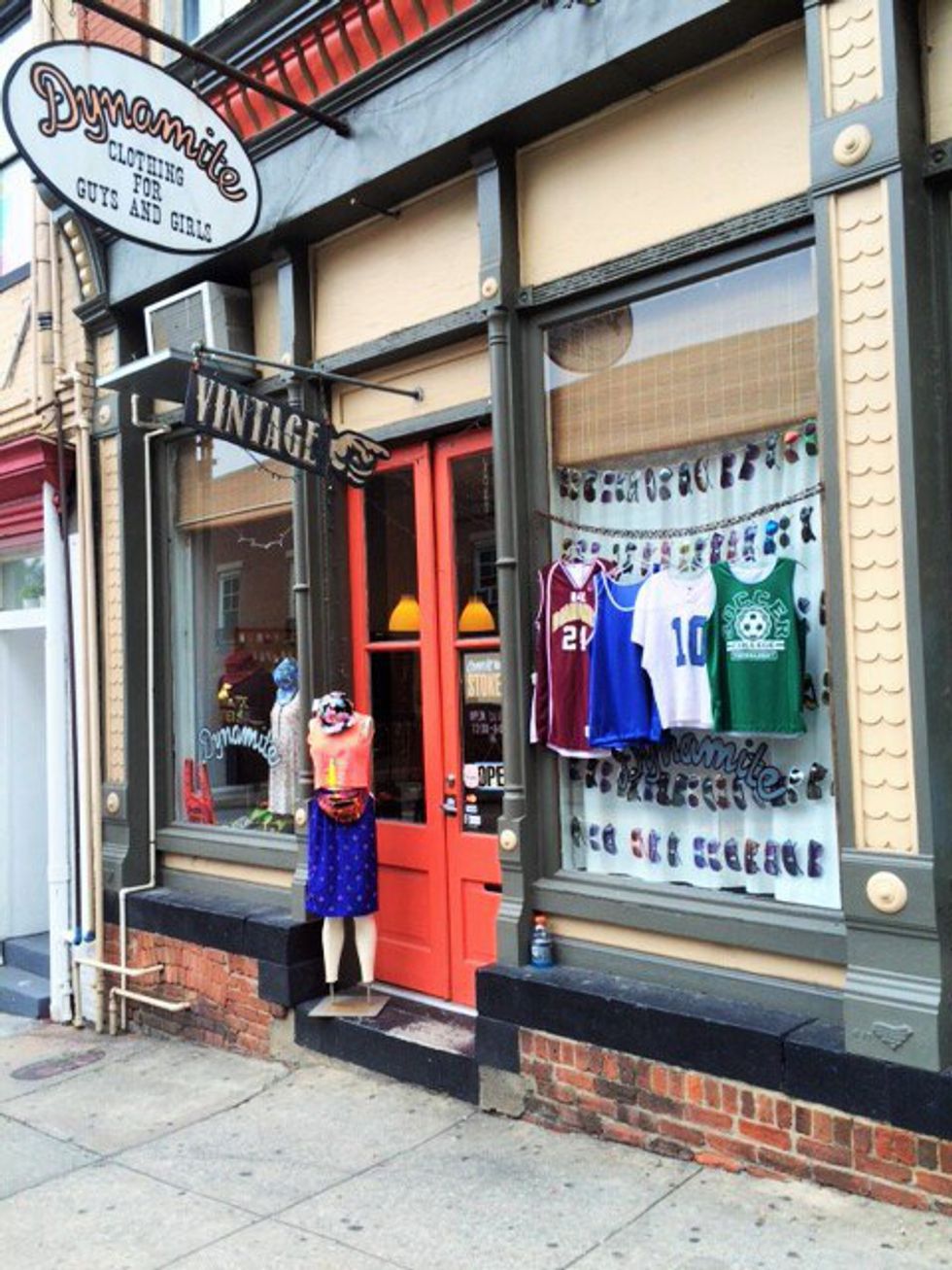 Follow them on insta @dynamiteathens
2. Atomic/ 260 W Clayton St.
A space that once held Agora Vintage now houses Atomic, the quirky vintage store that you could literally spend hours in. This place is filled to the brim with electric treasures just waiting to be discovered. Atomic is a great place to buy vinyls and random odds and ends. Just the other week I got the coolest scarf from the Atlanta 1996 Olympics that I have been using tied around my purse--cool pattern and an original! There is something for everyone here!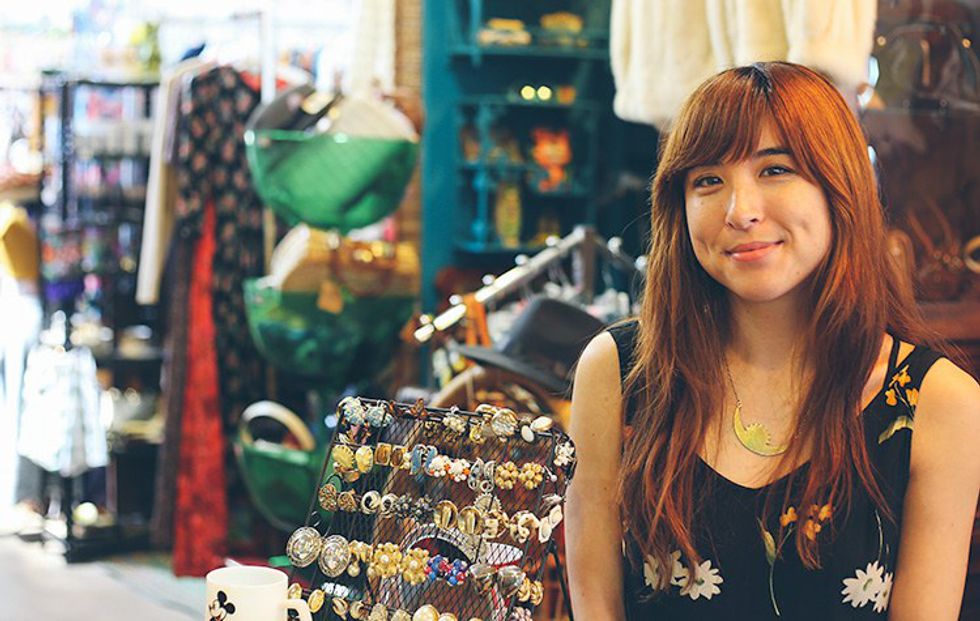 @athensatomic
3. Community/ 260 N Jackson St.
I have not yet had the chance to go to Community but I pass it almost everyday. Just like it's name suggests, Community is all about buying locally and sustainably. So naturally here is where you will find an array of locally made jewelry and up-cycled vintage pieces. Soaps, trinkets, chocolates, paper goods and furniture are all available at Community and have been made with love by the talented crafts people of Athens. Community is a great place to go and really realized and appreciate the talent of the people around you!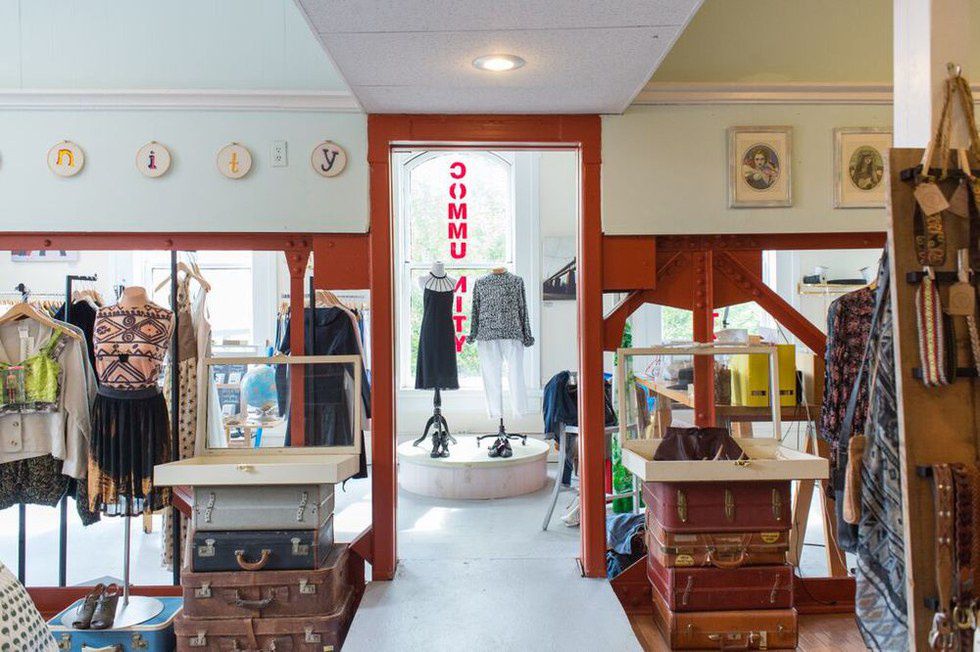 @communityathens
4. Kum's Fashions/ 115 E Clayton St.

Kum's Fashions is the place to buy, sell and fix Ray Bans down town. You will be greeted from behind a glass counter displaying all different kinds of sunglasses, some vintage, some brand new! My Ray Ban Cats 5000 broke after one game day, I took them to Kum's and they were fixed within minutes. Next on my list is some hightop vans and Kum's is definitely the place to get them.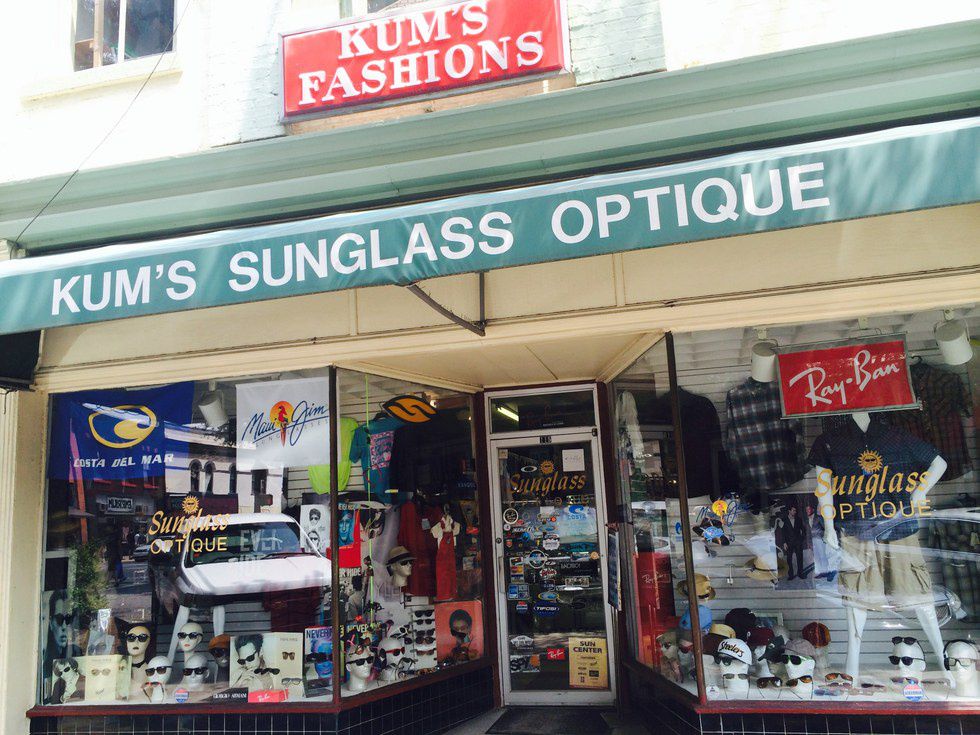 5. Agora Vintage/ 233 E Broad st.
If you are looking to invest in a high end, timeless handbag, Agora Vintage is the place you need to go! This is my mom's favorite place to shop in Athens and if you take a look at their Instagram you can see why! Airee Hong is the owner and sweetest lady ever, one of my dear friends, and has quite an amazing selection of high-end designers including Louis Vitton, Gucci, Fendi, Chanel, Celine, Valentino, Hermes, Pucci and David Yurman just to name a few. My next Agora purchase: Hermes scarf or Celine bag, but only in my dreams hehe. The best place to shop Agora is on Instagram and Airee will direct message you the price and any details you might need.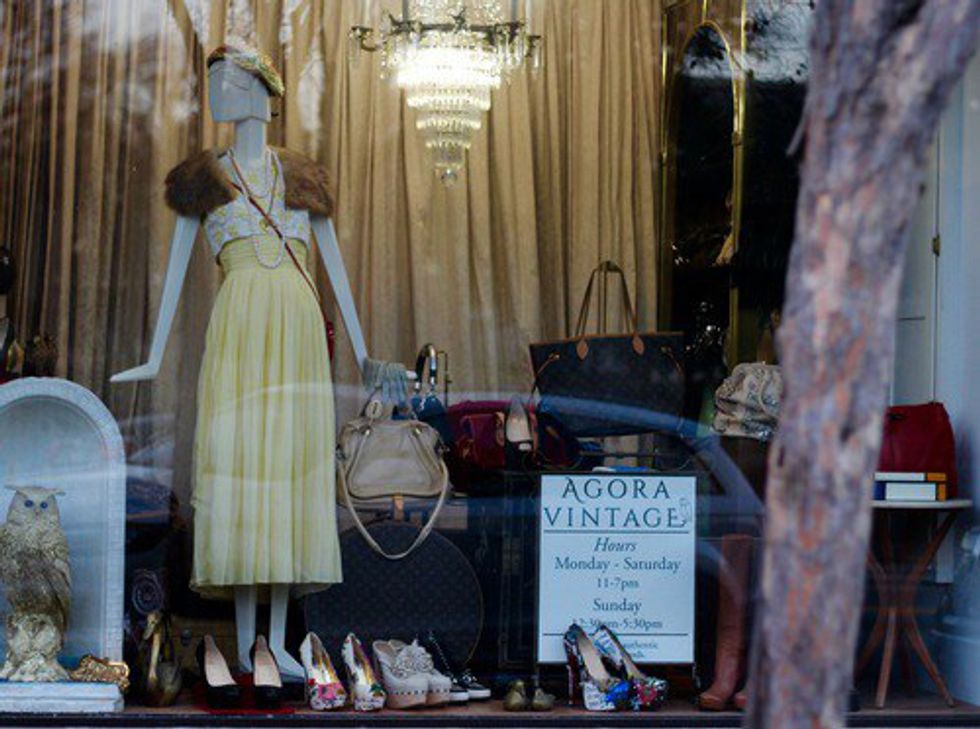 6. Junkman's Daughter's Brother/ 220 W Broad St.
Originally on Clayton St. as the Junkman's Daughter, this pop-up shop turned store has become one of the coolest places to get costumes in Athens. A "sister" store to Junkman's Daughter in little five points Atlanta, this store has every crazy costume and piece you can think of. Definitely go check it out for socials and cool Georgia Florida Costumes. You'll always find something at Junkman's.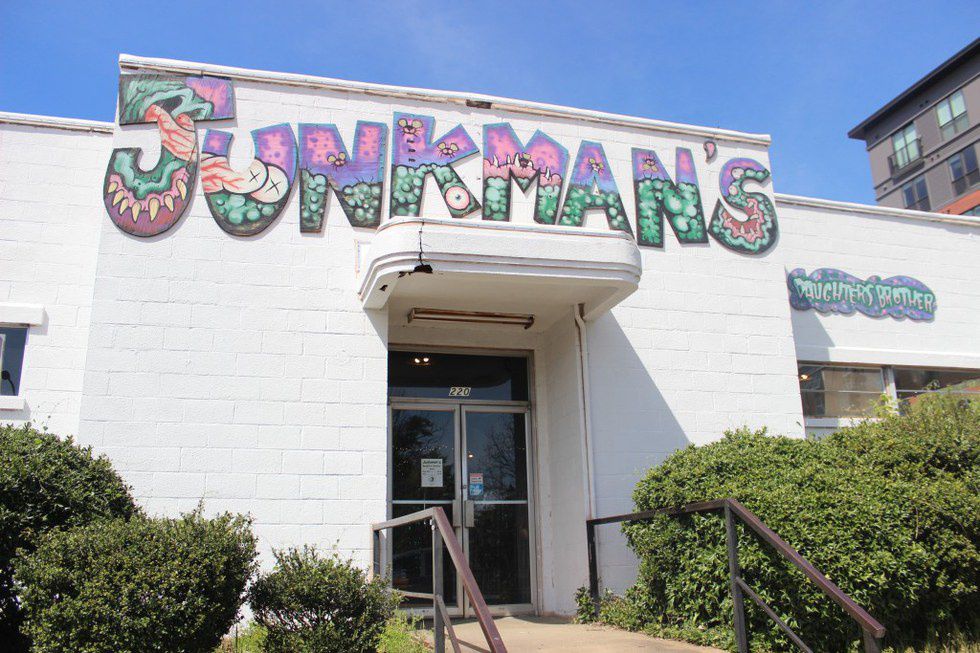 Online Shopping for those girls a little too tired to leave the comfort of their bed! Shopping online definitely has it perks, just have to super careful about the sizing and quality of what you are buying into! The money signs indicate the price scale showing where to splurge and where to find great deals.

1. Asos Marketplace $
2. Spanish Moss $$
3. Beyond Retro, London $
4. Nasty Gal $$$
5. The Stellar Boutique $
6. Etsy Boutiques - Surprisingly the BEST vintage clothes on Etsy, my favorite shop being ShopExile, a vintage boutique out of LA.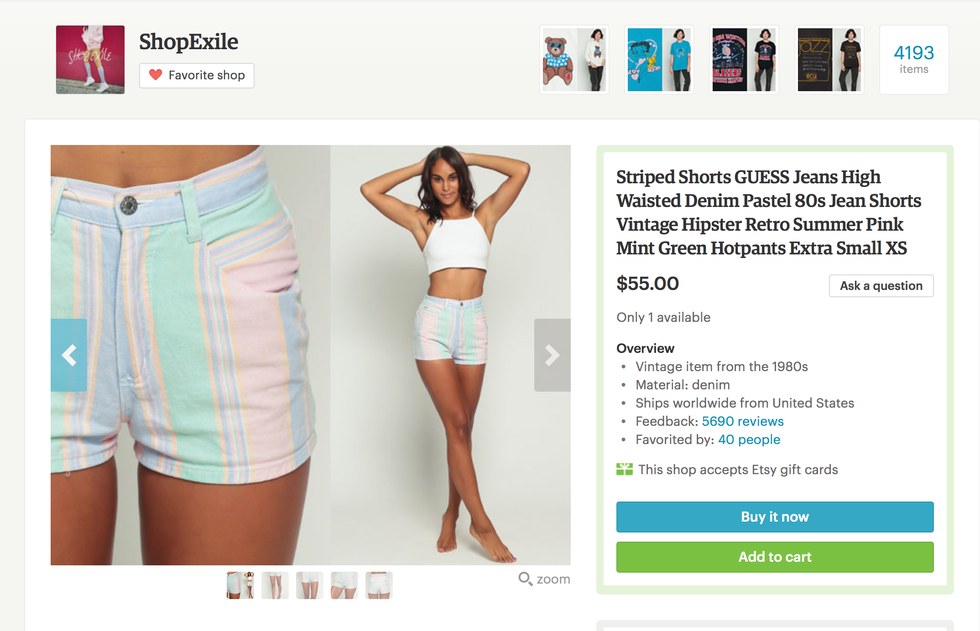 Whatever you're looking for, instead taking the easy way out and buying the generic pieces everyone has, push yourself into something new and create your own style. Yes, that sounds like an inspirational quote from Teen Vogue or Tiger Beat, but all jokes aside looking your best doesn't always mean keeping up with the Joneses--invent your own sense of self--and look good while doing it;)

[rebelmouse-proxy-image https://media.rbl.ms/image?u=%2Ffiles%2F2016%2F08%2F16%2F636069492347028116-720567634_giphy-1.gif&ho=https%3A%2F%2Faz616578.vo.msecnd.net&s=564&h=7023650715aa90531f6186e8ef6c12a0f596190d83b801add3074715e5fd8770&size=980x&c=494281986 crop_info="%7B%22image%22%3A%20%22https%3A//media.rbl.ms/image%3Fu%3D%252Ffiles%252F2016%252F08%252F16%252F636069492347028116-720567634_giphy-1.gif%26ho%3Dhttps%253A%252F%252Faz616578.vo.msecnd.net%26s%3D564%26h%3D7023650715aa90531f6186e8ef6c12a0f596190d83b801add3074715e5fd8770%26size%3D980x%26c%3D494281986%22%7D" expand=1]