What do you do when you have a bunch of roommates and a PS4 that one of you was lucky enough to snag from home? Play a game! Unfortunately, most PS4 games nowadays are online multiplayer instead of local multiplayer, but what does that even mean? Well, it means unless you and all your friends have a PS4, you aren't playing together. That's where local multiplayer games come into play. These games allow you to play with all your friends while being in the same room. Think of Online multiplayer games like Call of Duty vs. local multiplayer games like Mariokart. Now that we have the basic definition out of the way here are some of the best games to play with your friends!
Jackbox Party Packs (1-8 Players)

There are four packs out now with a new one on it's way later this year!
Jackbox party packs are a great option for any get together with friends and each pack comes with a different variety of games! With games such as Fibbage, where you try to answer trivia questions while tricking your friends with wrong answers, to Bididots, a game similar to Pictionary but this time with bidding on the artwork, there's something for everyone! The best part is that no controllers are needed for this game, simply play with your phone!
Gang Beasts (1-4 Players)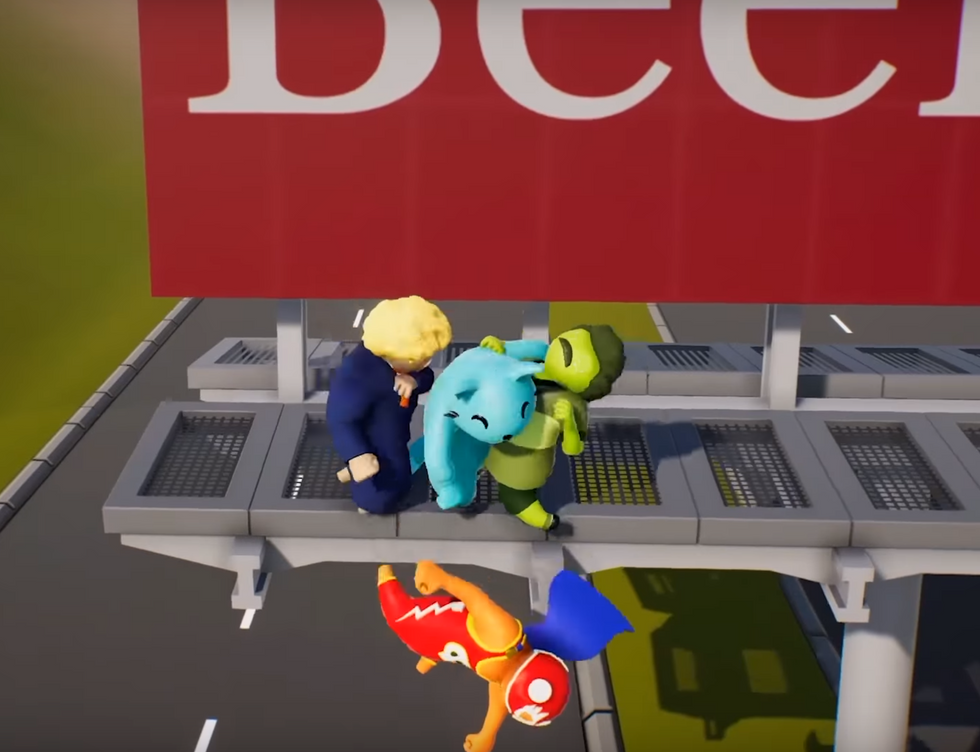 There are tons of costumes you can dress your person up as!
Alexandra Michalski
Have you ever wanted to beat your friends up? Well, now you can and in adorable costumes too! Gang Beasts allows you and three of your friends to become adorable little blob people and fight to the death in a variety of arenas. From on top of a blimp to the subways of New York, you can vent your anger in a healthy, fun way.
Overcooked (1-4 Players)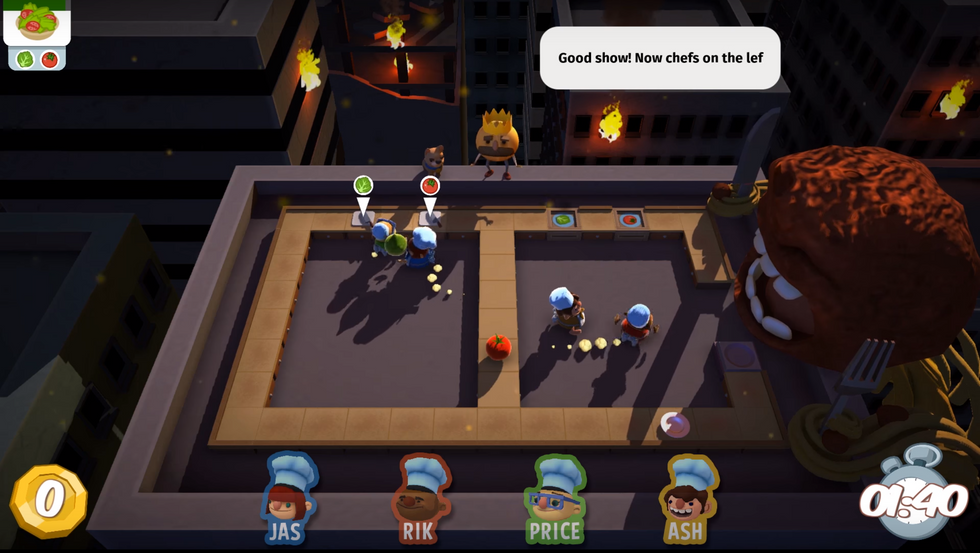 Teamwork is critical to winning this game.
Alexandra Michalski
How well do you and your friends work together? You'll find out with this game. Overcooked has you and your friends attempt to save the world by using your cooking skills to appease a giant angry meatball. No, seriously that's the plot. Each level has its own unique challenges from cooking in moving trucks to on an iceberg with some penguins, you'll become a master chef in no time!
Use Your Words (3-6 Players)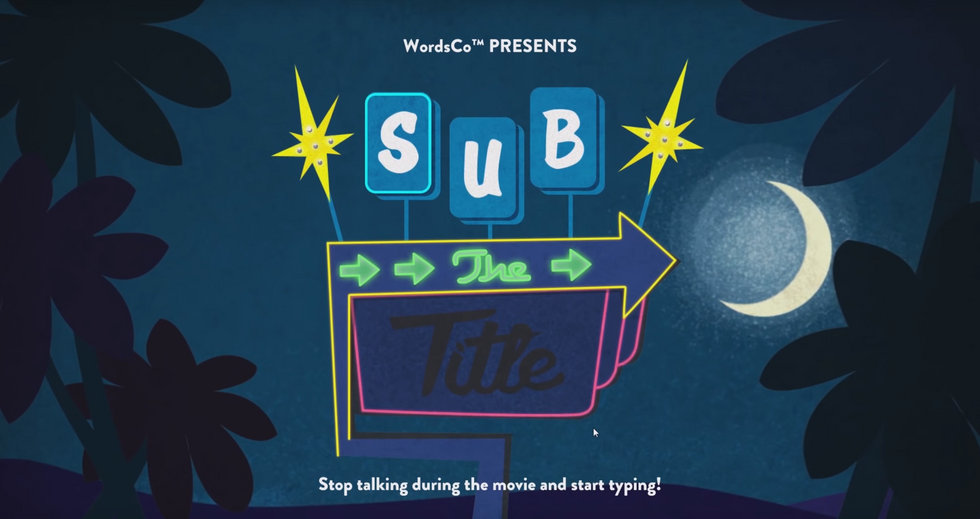 Make your own subtitles for foreign films!
Alexandra Michalski
This game allows you to play on your phone with no extra controllers needed! This game is a series of minigames such as Sub the Title where you create subtitles for foreign films to creating headlines for fake newspapers. While there are only four different minigames, the prompts rotate enough to make this game fun through multiple playthroughs.
Stikbold! A Dodgeball Adventure (1-4 Players)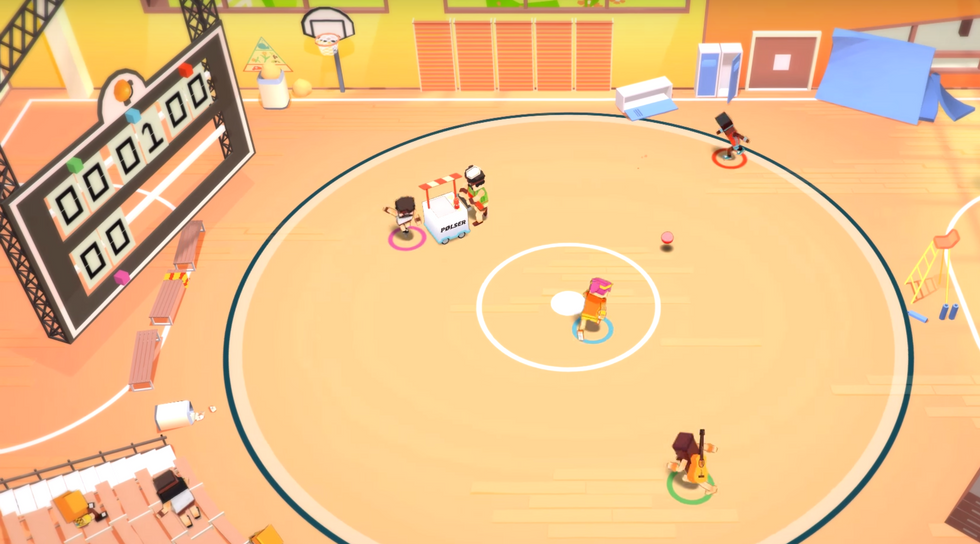 Achieve your dreams of being the ultimate dodge ball master!
Alexandra Michalski
Who doesn't love dodgeball? This game brings your favorite gym class activity to the comfort of your own home. Pick from a variety of characters and try to remember the five D's of dodgeball: dodge, duck, dip, dive, and dodge!