I am beginning to get so annoyed. Snapchat owned my life for a period of time which I am slightly unwilling to admit, and I am now coming to my senses. I was completely obsessed with keeping up my Snapchat streaks and insisted that I needed to have as many streaks as possible. When one of my streaks broke by accident, I came to realize that it literally means nothing. So why are we so obsessed?
If you really don't know anything about Snapchat, the "snapstreak" addiction stems from the fire emoji that will appear next to someone's name when you and that person have snapped back and forth for more than three consecutive days.
The fire emoji pops up and suddenly, your world is shifted upside down. You are now a slave to Snapchat, condemned to deal with constant, crippling anxiety if you do not keep up with and check up on your streaks every hour of every day.
For some, it's a science. Same time, every day, they send out a mass snap with the caption "streaks" dedicated specifically to keeping all of the snapstreaks alive and in check. For others, it might constitute a need to always be on Snapchat, constantly checking on and replying (but not really having a conversation) to streaks throughout the day.
So, what's the big deal about keeping the snapstreak alive?

Of course, in order to answer this question, I had to get the opinion of the people. I took to my Snapstory, posting a video of my headline with the following caption: "Have an opinion? Reply to this story with why we care so much about our snapstreaks!"
My first response was, "It's highkey like losing a friendship."
That seems to be the general consensus; it's a commitment. The higher the streak, the "stronger" or "more real" the friendship must be. In essence, if someone forgot to keep your streak, they forgot about you that day. And we, the self-centered human race, will not stand for that. "The hourglass is up!" a girl screeches when the boy she is "talking to" hasn't responded to her Snapchat all day. Translation: an "hourglass" emoji will appear next to the streak if 24 hours has passed and the parties involved haven't snapped each other in that time.
We have a streak. It's like you talk or text all the time, except with even less effort. But it's still categorized as a commitment. It was pointed out by one responder to my Snapchat that "people in our generation believe that having this small connection with someone will lead to bigger and better things."
In response to why girls care so much about having streaks with boys they're interested in, one said, "It's a compliment when someone not only wants to talk to you but also doesn't mind seeing your face every day."
So the hourglass is up. And the commitment may be coming to a close. Girls start to think, "He hates me, he likes a different girl, he doesn't care about me, he's bored of me..." and the overreaction continues.
Or maybe he just was too busy to open the freaking app today.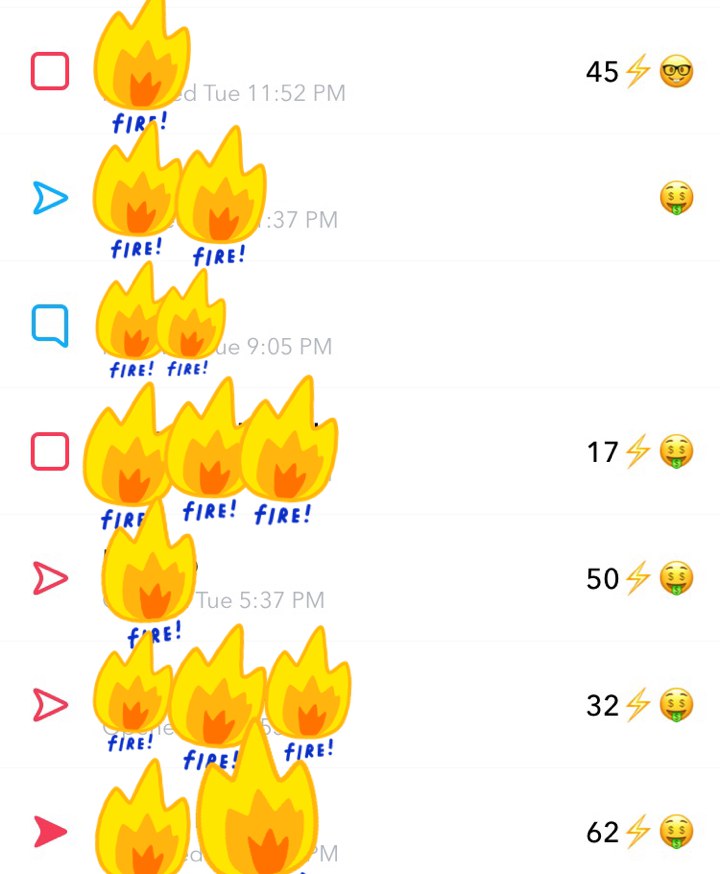 "It shouldn't mean anything about the friendship or relationship in real life," said one student. "If someone loses a streak by accident it just means they're living life away from their phone, it doesn't mean they don't like the person you lost the streak with."
Other students outwardly and vehemently opposed the snapstreak addiction altogether. In response to the question on my Snapstory I received a few, "We don't [care about our streaks]."
And it seems like that viewpoint is growing on people. How long can you keep it up?