For Catholics, Notre Dame de Paris is a symbol of religious pride and hope, a physical reminder of the perceived existence of forces greater than ourselves in the universe. The most recognized structure in France after the Eiffel Tower, the 12th-century cathedral has a silent yet powerful presence in the city of Paris. It's practically impossible to walk by without glancing up at the looming bell towers and ever-watchful statues embedded within the stone. Whether religiously-inclined or not, I cannot think of a single person who wouldn't appreciate the beauty and majesty that emanates from within the cathedral's walls. Notre Dame is an irreplaceable building and a beloved symbol of the people of Paris and the country of France as a whole.
I was so incredibly privileged to have the opportunity to visit the cathedral, which was on my bucket list since I was little after watching "The Hunchback of Notre Dame", in March 2018. I am perfectly sincere when I say it was like a dream within a dream and, as a history nerd and lover of art, I felt like my heart was going to drop when the notification from Apple News slid across my laptop screen Monday afternoon.
Within a couple of hours of the fire breaking world news, everyone and their mother (not an exaggeration, it's a fact and you know it) came out of the woodwork with pictures of their trips to Paris. Some of the photos were more recent and some pictures I saw were taken on trips from nearly 20 years ago. There's nothing wrong with sharing pictures of a memorable time in your life, but everyone was doing it and saying the same things over and over again: "So glad I got to see this incredible work of art before we lost it!" "The cathedral was a highlight of my trip to Paris ten years ago!"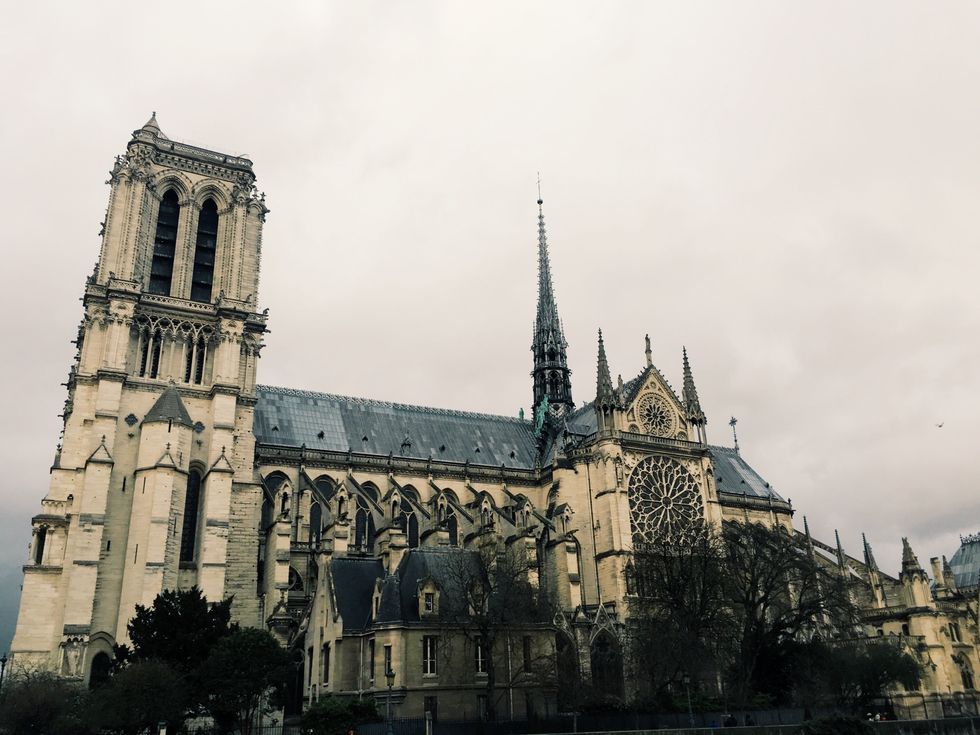 Netanya Brittain
I'm not calling anyone out specifically. It's your account, which means you get to share what you want to and that is fine. But this devastating incident seemed to turn into an excuse to advertise and perhaps even boast about past trips to Paris. Social media became a showcase where people competed with their Paris photos for 15 seconds of fame, turning the focus onto themselves for a few moments. This obviously wasn't everyone's intent–consciously, at least–but it does bring into question why we choose to publicly share what we share when an event like this occurs. It's difficult to resist the urge of putting in your two cents when something happens on social media, especially when everyone else is doing it. Sharing is caring, but oversharing and blatant self-promotion–especially in the context of a tragedy–are two things that do not sit well with me. I know I can't be the only one who feels weird about this.

It's intriguing what we pick and choose to hype on social media. Imagine if we gave this kind of attention to the prejudices other human beings face every day, rather than to an old structure that will eventually crumble to dust. Imagine if we turned the spotlight to the horrible discrimination that the black, LGBTQ+, and other minority communities face every day. Imagine if we raised better awareness and solidarity for the Native Americans fighting the pipeline projects that threaten the sacred space of their predecessors, space that was theirs before the birth of America. Social media is a platform, a potent platform, but we continue to misuse it despite the atrocities happening all around us. But when the opportunity opens up for us to talk about ourselves, we're all too eager to go for it.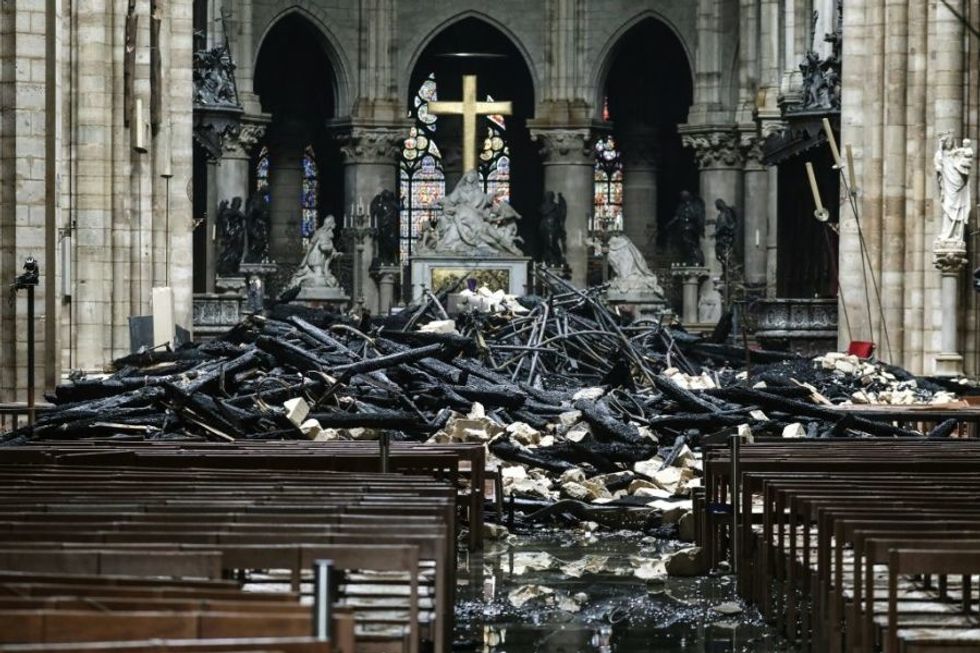 Social media reacted to the fire in a way that made it seem like the entire building was lost. Besides the loss of the spire, considerable roof damage, and the potential harm of some major artifacts, the cathedral remains intact. We haven't "lost" it; its frame was the victim to a terrible fire. Just like with Coachella, the white and gold–er, black and blue–dress, Ebola, the great clown scare of 2016, and countless other events that have been blown out of proportion by social media, we're all being a little dramatic. Besides, the unfortunate reality of a centuries-old building is that one day it will burn down or collapse for good.

Outside donations from French billionaires, Apple, and other organizations are steadily flowing in. The greatest blessing is that no one was killed and injuries from the fire are at a minimum. Notre Dame will continue to stand, so let's not lose our heads. For those who have not seen it for themselves, I wouldn't say they're missing out despite what travel enthusiasts may suggest. It's a beautiful structure that I hope everyone who wants to will get the chance to see, but let's refrain from turning Notre Dame into something it's not. We're fortunate to have workers who maintain historical treasures, but it's also important to learn to let go of the past and focus on the problems facing us directly.