The McDonald's located just outside Disney's All-Star Resort reopened its doors after being closed for renovations since October, and it's now one of the most beautiful fast-food locations in Orlando.
Did someone say "eco-friendly?"​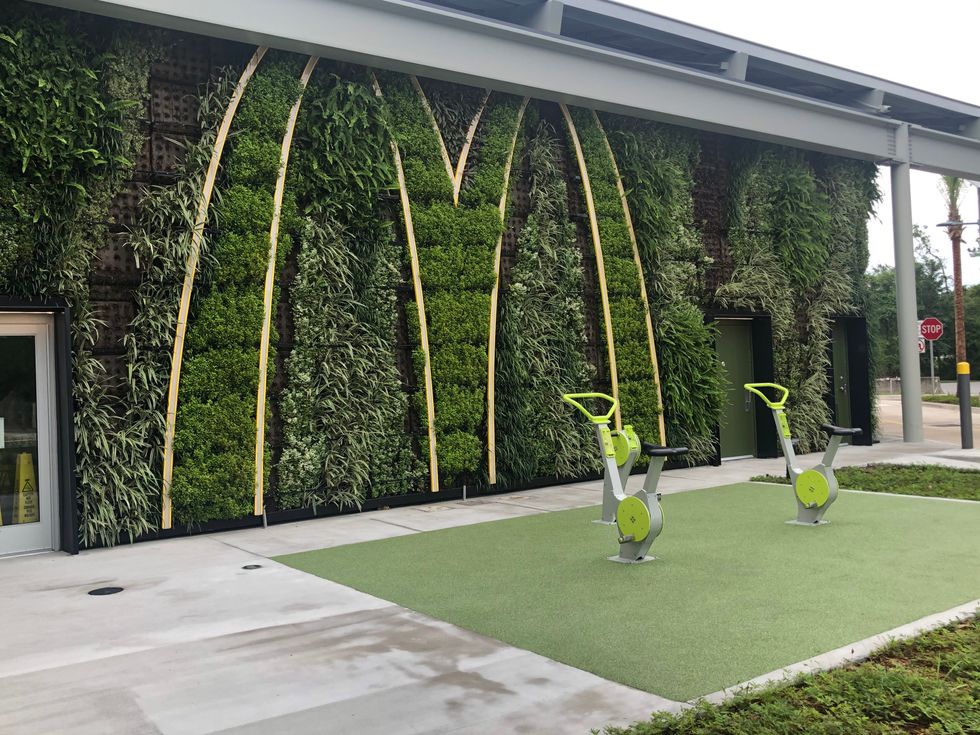 Giovanna Kubota
Yes, sir! The new McDonald's said good-bye to its traditional red and yellow color, and welcomed a new design with plants and lots of green areas, supporting the idea of a lighter environment.
The fast-food restaurant is also sustained by dozens of solar panels that not only gives an extra charm to the place but gives enough energy to fuel the entire McDonald's.
You may also find stationary bikes that charge your phone while you pedal, as an incentive to be more active.
A good design is everything!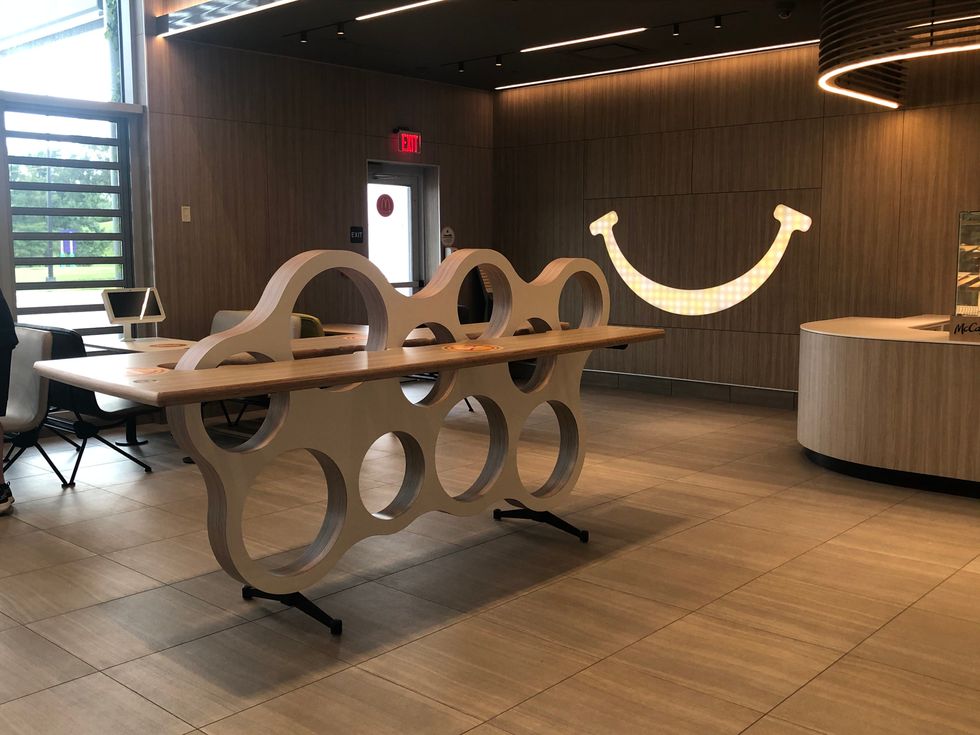 Giovanna Kubota
Although they offer a drive-thru service, you may want to park your car and go inside this one McDonald's to experience ordering your favorite food from one of the many kiosks, or from one of the tablets available on the inside tables.
Once your order has been processed, a team member will bring your food straight to you for your convenience.
Everything is done with masks and gloves in order to protect workers and visitors from COVID-19, and hand sanitizers are available inside as well.
Extra space,  why not?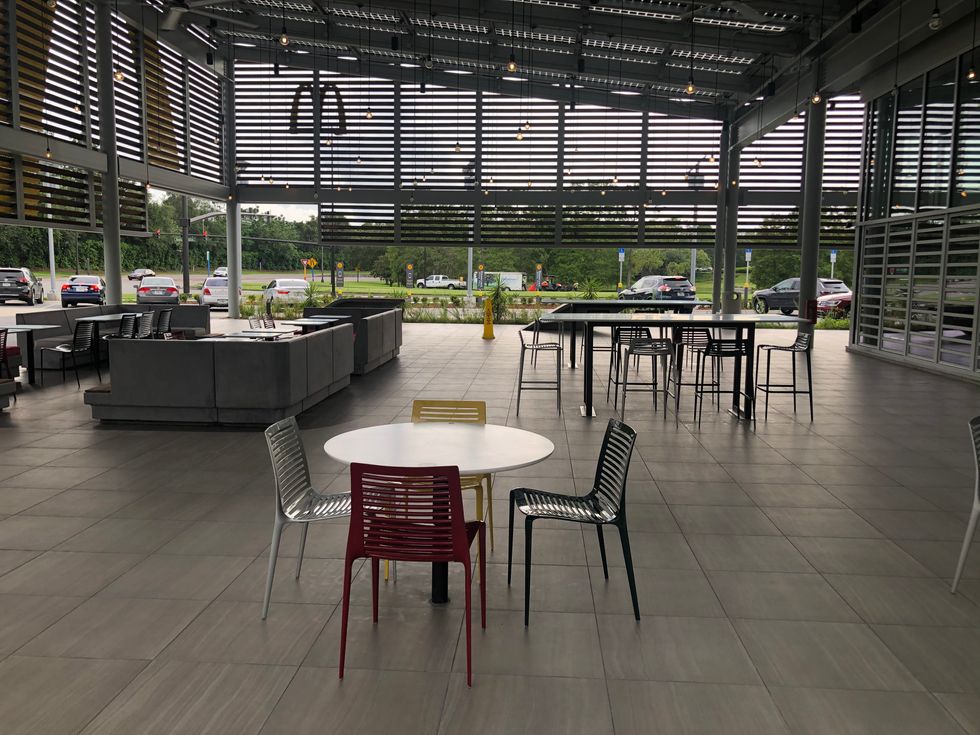 Giovanna Kubota
The new McDonald's also includes a gigantic outdoor patio that is perfect for Florida's hot days, since the solar panels above it provide a decent amount of shade and the area is surrounded by fans.
All the power comes straight from the sun, and this area is the best spot to sit and enjoy a delicious Big Mac with your friends and family.
By going green, this McDonald's expects to recall their clients that being eco-friendly is important.
So, who's ready to go check it out?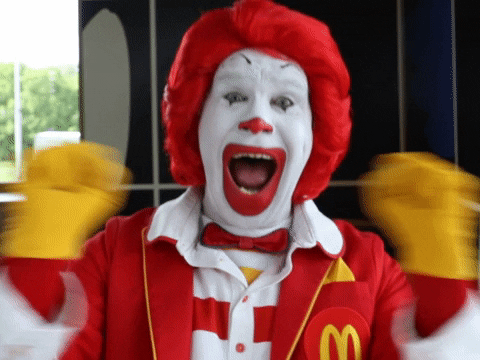 happy ronald mcdonald GIF by McDonald's CZ/SKGiphy