Makeup, that is one thing I will admit to not having the best interest at. I have come across many acne problems throughout my late teenage years, so I like to spring away from putting on a heavy load of makeup.
I do however admit to wearing my fair share of lipstick. Some women love their highlighter, others their mascara's, but as for me I love lipstick, lip stains, and matte liquid lipsticks.
Here are my top 6 dark lip products that actually stay on.
Let's face it, no one wants to spend $30 dollars on lip products. I have found so many alternatives to the expensive Sephora and MAC products. Here is a list to some of my inexpensive favorites.
1. Wet n Wild's Cherry Bomb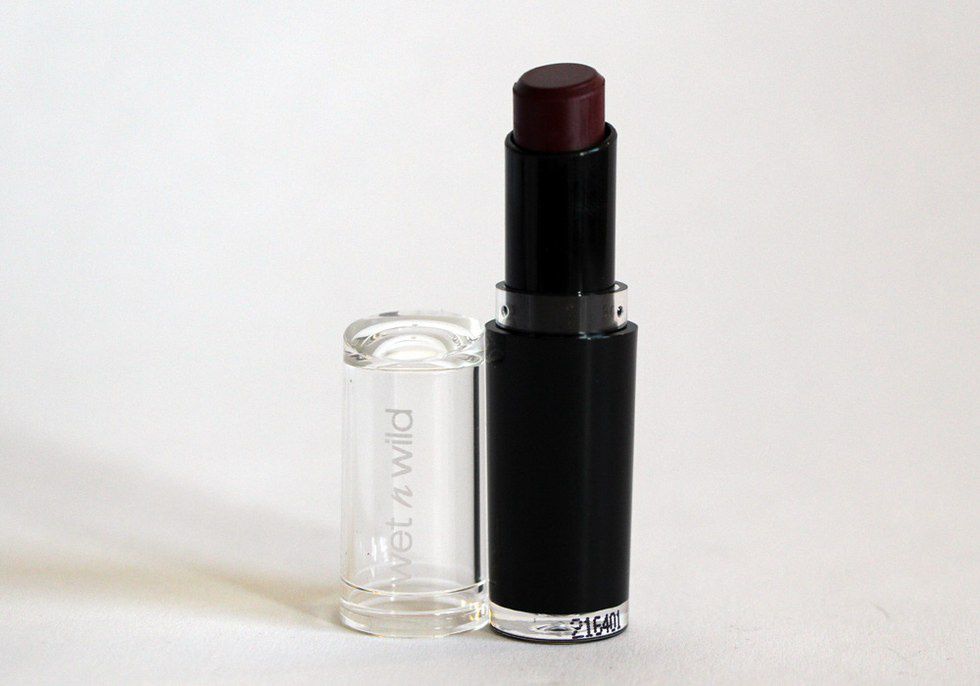 This dark cherry color lasts all day long with very few reapplications. Although it isn't matte if patted on to your lips it stays on for very long. It is a rich dark color, it is on the edgy side if you put thick application, it becomes darker. The formula has a good moisture density and prevents your lips from getting super dry. Price, about two dollars.
2. Milani's 71 Matte Flirty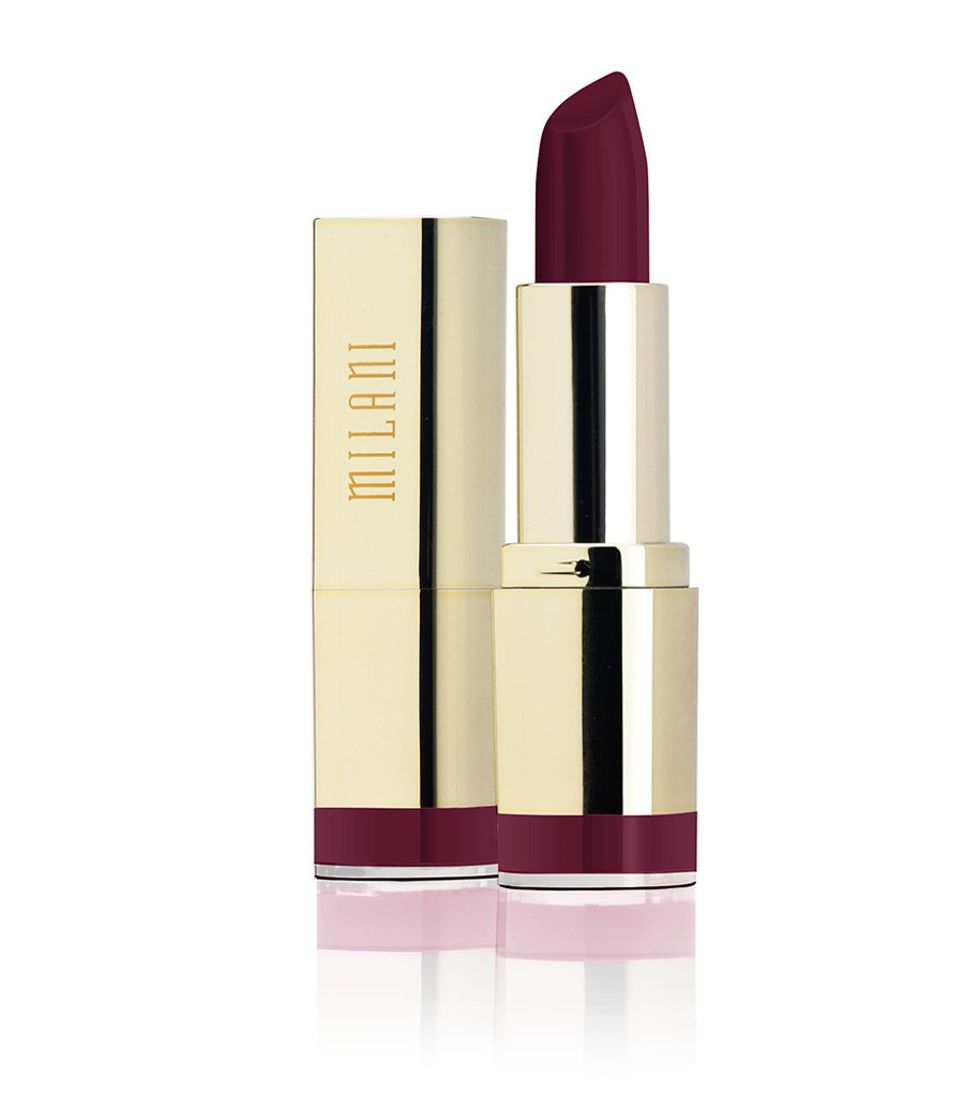 MIlani's 71 Matte Flirty is such a bright dark color, it is pigmented and does stain the lips, but it is a really nice color. It isn't a dark burgundy but a light burgundy. It also has a really nice smell to it. Although this color is very nice, it does bleed and needs to be fixed here and there. Price, about five dollars.
3. e.l.f's Matte Lip Color Rich Red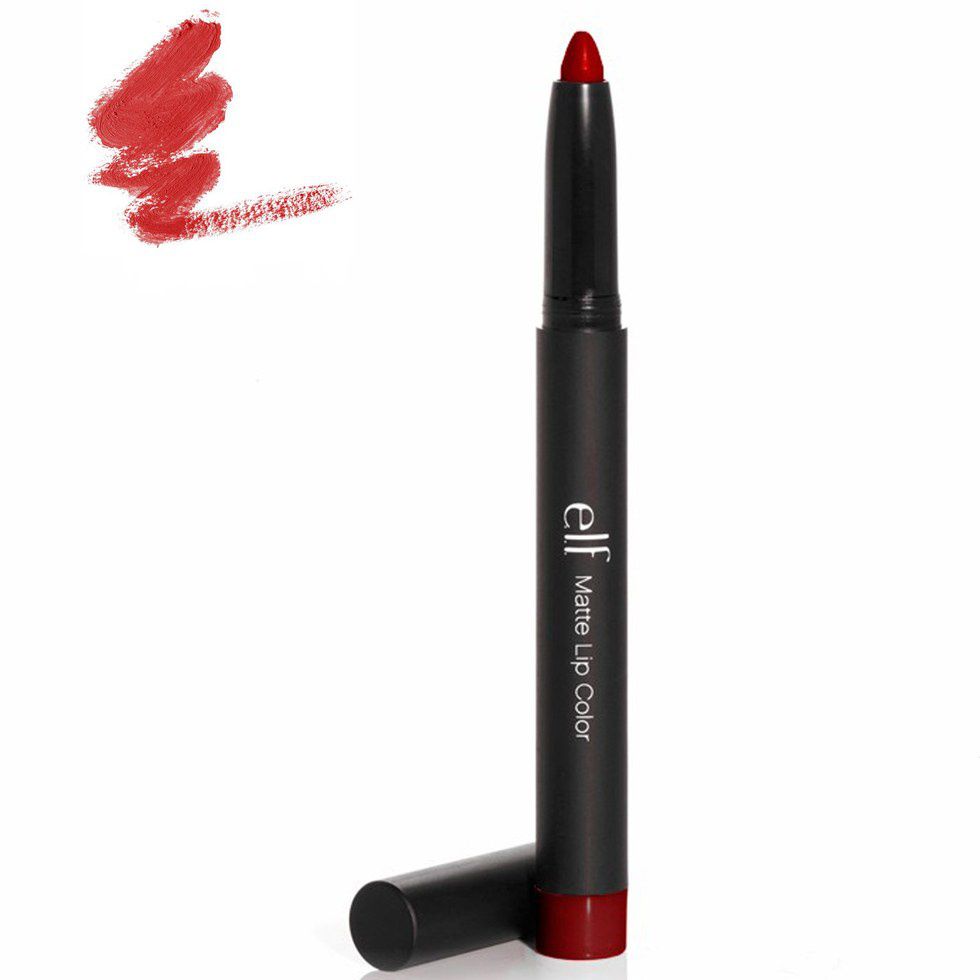 This one is one of my ultimate favorites, this matte lip color stays on all day, and has a really heavy but light pigment on your lips. The color is a very rich red, not too light but not too dark, it is the perfect color for all. Price, two dollars.
4. Beautique's Raspberry Intense Jumbo Lip Crayon
What I love about Beautique's products is they don't come off, the pigment lasts all day. I usually reapply after I eat, or when I just want more color added to my lips. It is really a beautiful color, it is dark, but is very elegant at the same time. Price runs under three dollars.
5.L.A Girl Matte Flat Finish Pigment Gloss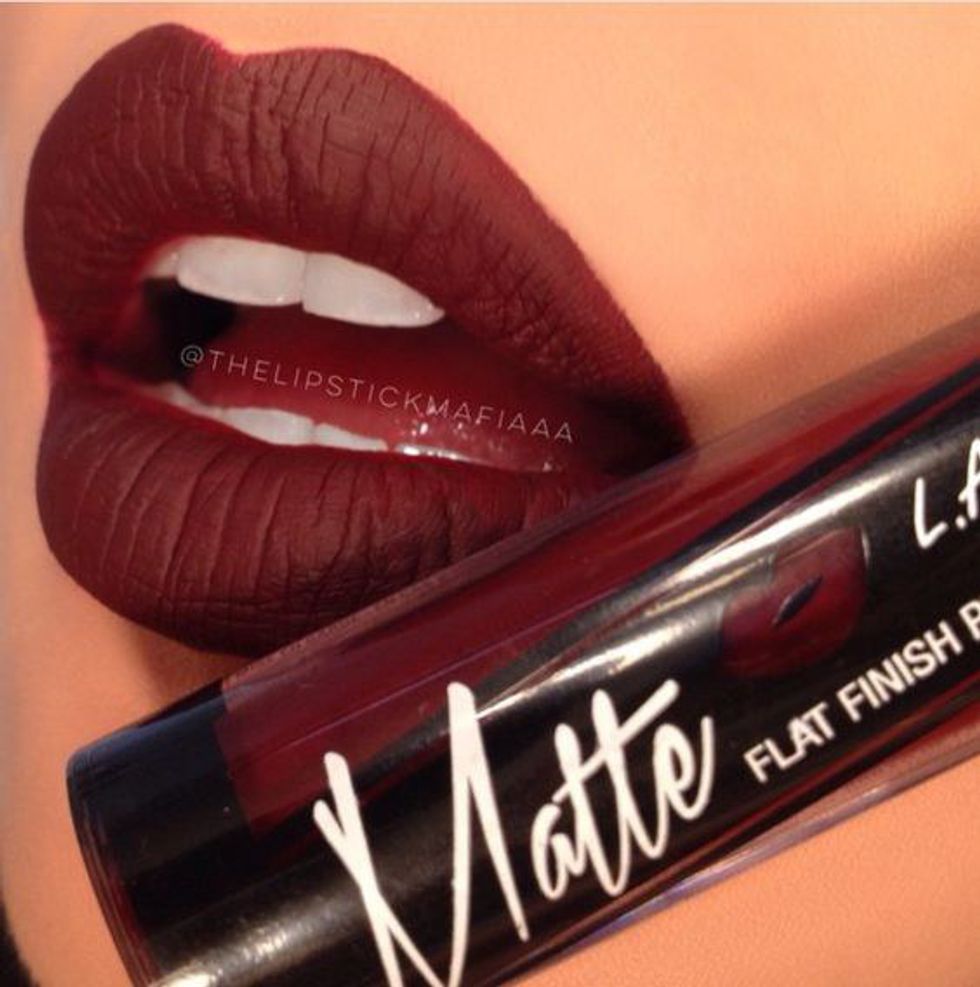 The first time I tried L.A Girl, I thought it wasn't going to be a good matte finish, I was very wrong. This matte finish is so pigmented and strong you can't afford to mess up. It stays on so pigmented it must be put on very carefully, so take your time with this product. But it does make your lips a bit dry, so a trick I do is I will put on a little bit of lip balm then put the product on, it keeps it from cracking from drying out. This definitely lasts all day. Price runs from one dollar to two.
6.Hard Candy Velvet Mousse Matte Lip Color Dahlia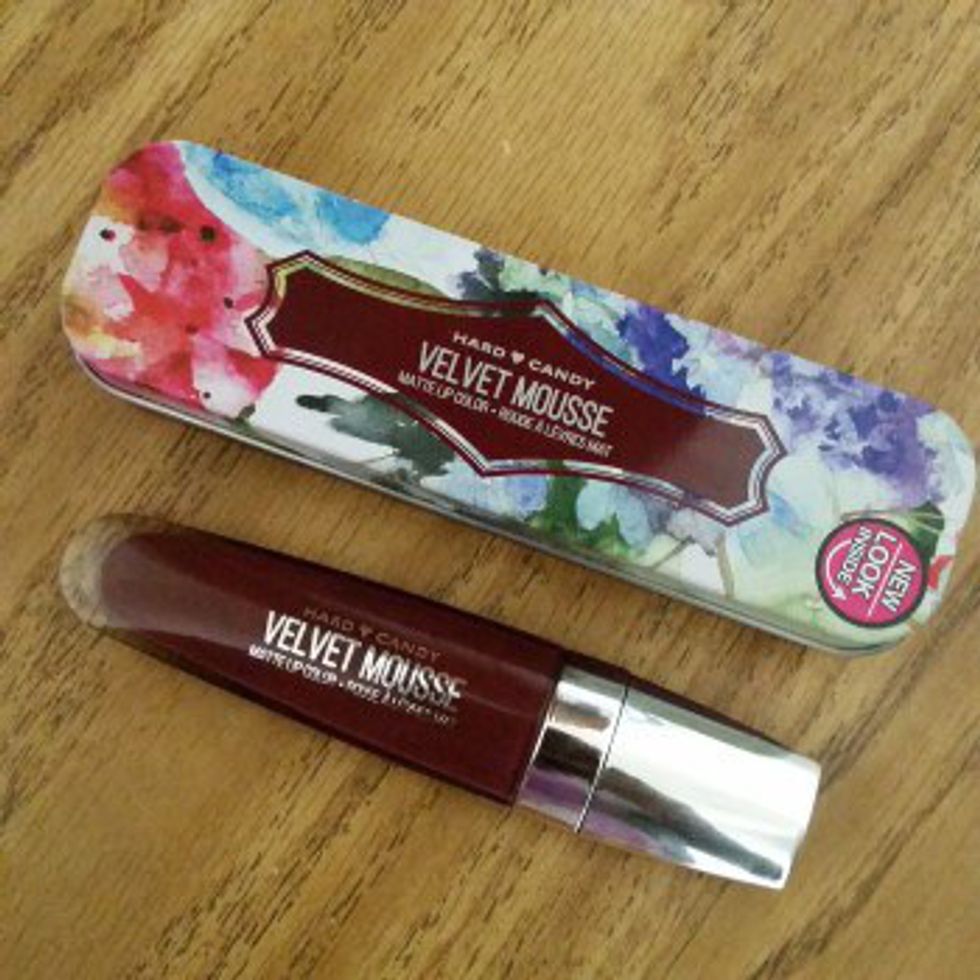 Hard Candy's Velvet Mousse formula is so moisturizing to your lips, your lips always look flawless with the color Dahlia, or any color you chose to wear. I prefer the darker colors rather than the lighter ones. This one is very similar to Wet n Wild's Cherry Bomb. Price is about six dollars.
I personally prefer to wear the darker colors, but these are the brands I have had the best luck with when it comes to the color staying on your lips, and not on your teeth.