House of Cards season 3 premieres this February 25th on Netflix which means that our favorite love-to-hate fictional politician, Frank Underwood, is back. 
Whether you root for him, or against him you can't help but listen to him. For the past 2 seasons, Frank has taught us a variety of life lessons.
Lesson #1: Realize what you are, embrace it and accept is as true. Sometime's you just have to acknowledge that you're bad and that is 100% O.K.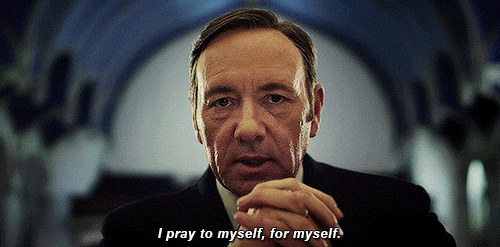 Lesson #2:
 Sometimes, you just have to relax and eat some good BBQ.  It's the quintessential food therapy whether you are plotting or being plotted against. If you can, try and find the perfect hole in the wall where you won't run in to last semester's romantic mistake.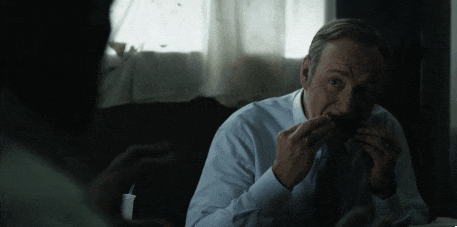 Lesson #3:
Either you need to be the middle man, or you shouldn't have one. The way to control situations is with knowledge - don't settle for anything less. This is extremely important when texting that fratstar or basic betch.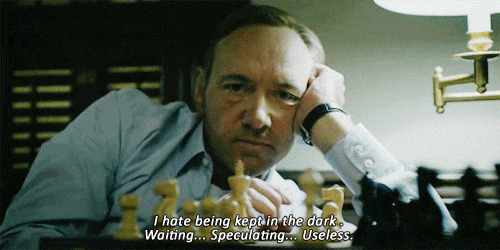 Lesson #4:
 Being cold and impervious(seeming) to emotion is a necessary strategy to keeping the upper hand in your life. Be a rock, not a sponge. 
Lesson #5:
 If you feel the need to attach yourself in any way to another person, make sure that it will affect you positively. People generally, to you, are disposable - so make sure they've earned your attachment.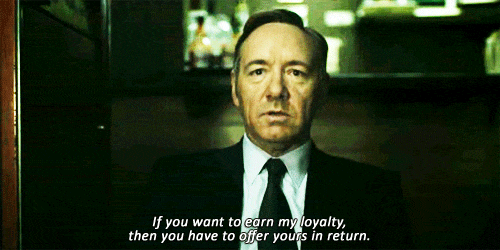 Lesson #6: "Friends make the worst enemies." I believe what Frank has to say - the more people you let into your life, the more susceptible to weakness you are. Be choosey about who you let in to your inner circle.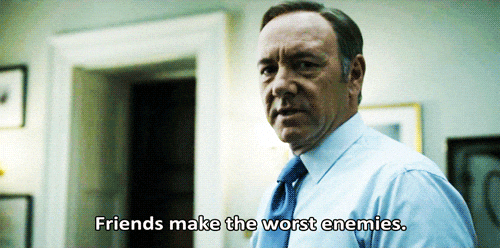 Lesson #7: Good side-eye is one of the most effective forms of communication. Though it should be used with discretion, often times you just can't let that happen. Be proud of your eye rolls, squints and/or deathly glares.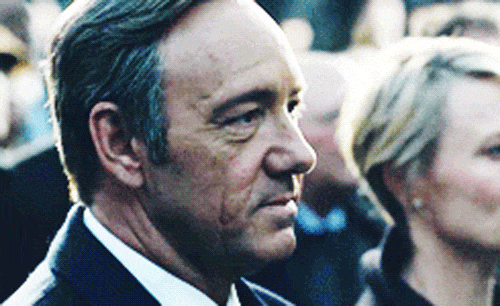 (again, it's a beautiful thing)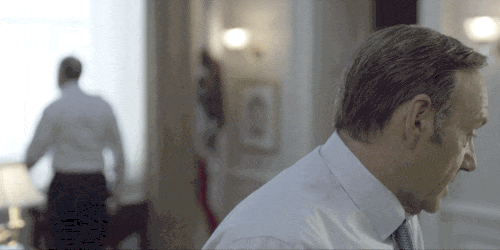 Learn, absorb and get ready for Season 3 of House of Cards **breathes heavily**