People tend to have an assortment of weird hobbies and guilty pleasures, like collecting Rare Pepe's. Mine happens to be a slight addiction to playing otome games, also known as Dating Sims. This little hobby of mine, though obscure and unbelievably nerdy, occupies way too much of my mind and heart -- which is why I shall attempt to make you, the reader, also partake in this guilty pleasure through my descriptions.
For those who do not know, an otome game is a plot based video games targeted towards a market of young women. Besides the main story goal, the player must strive to develop a romantic relationship between the female protagonist and one of several male, or occasionally female, characters. This genre is especially popular in Japan and consists of mainly visual novels and simulation games. These games are available on multiple platforms, but I personally prefer to use the mobile app versions. Therefore, I can have easy access to the game anywhere, at any time.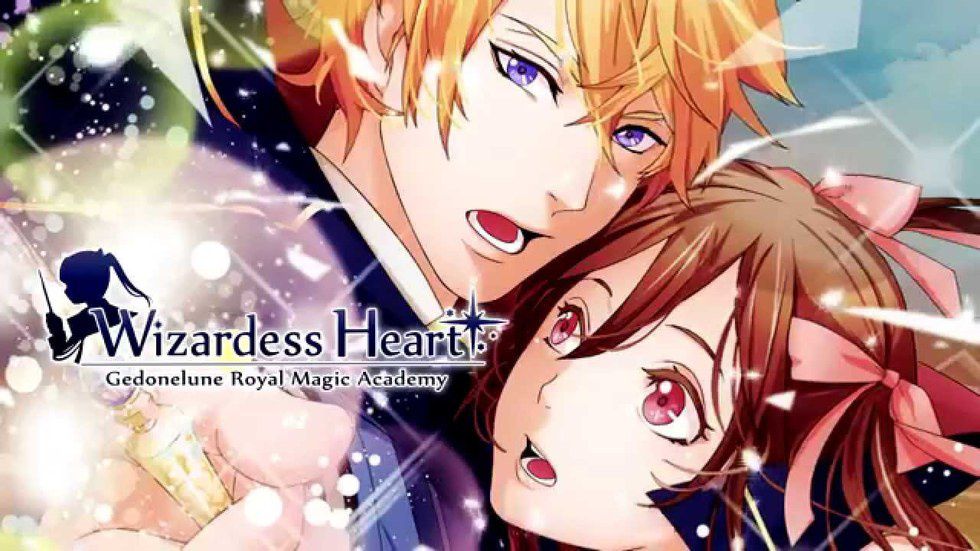 The games I play most often are from the "Shall We Date" series produced by NTT Solmare. For both iPhone and Android, they have games with routes that are free, but harder to complete, as well as versions of those games where you must buy the routes. I always choose the first option. I enjoy a challenge and don't really want to pay for the storyline. From "Shall We Date," I currently play four different ones. I don't have a favorite specifically because that changes depending on which character route I am playing and which games have special events going on.
In terms of characters, I gravitate towards "Wizardess Heart" the most, though; in this game, the main character is a provisional student at a magic, Hogwarts-like school and must prove her skill as a wizard within 13 days to be accepted. In Niflheim, the protagonist is a princess who has been awoken into Niflheim, the kingdom of the dead, so that she may be the king's bride. Oh, and guess what? In this game, one of the characters you can date is a skeleton named Skeletiano. If you are Tumblr-meme trash like me, this route will fulfill your skeleton war fantasies.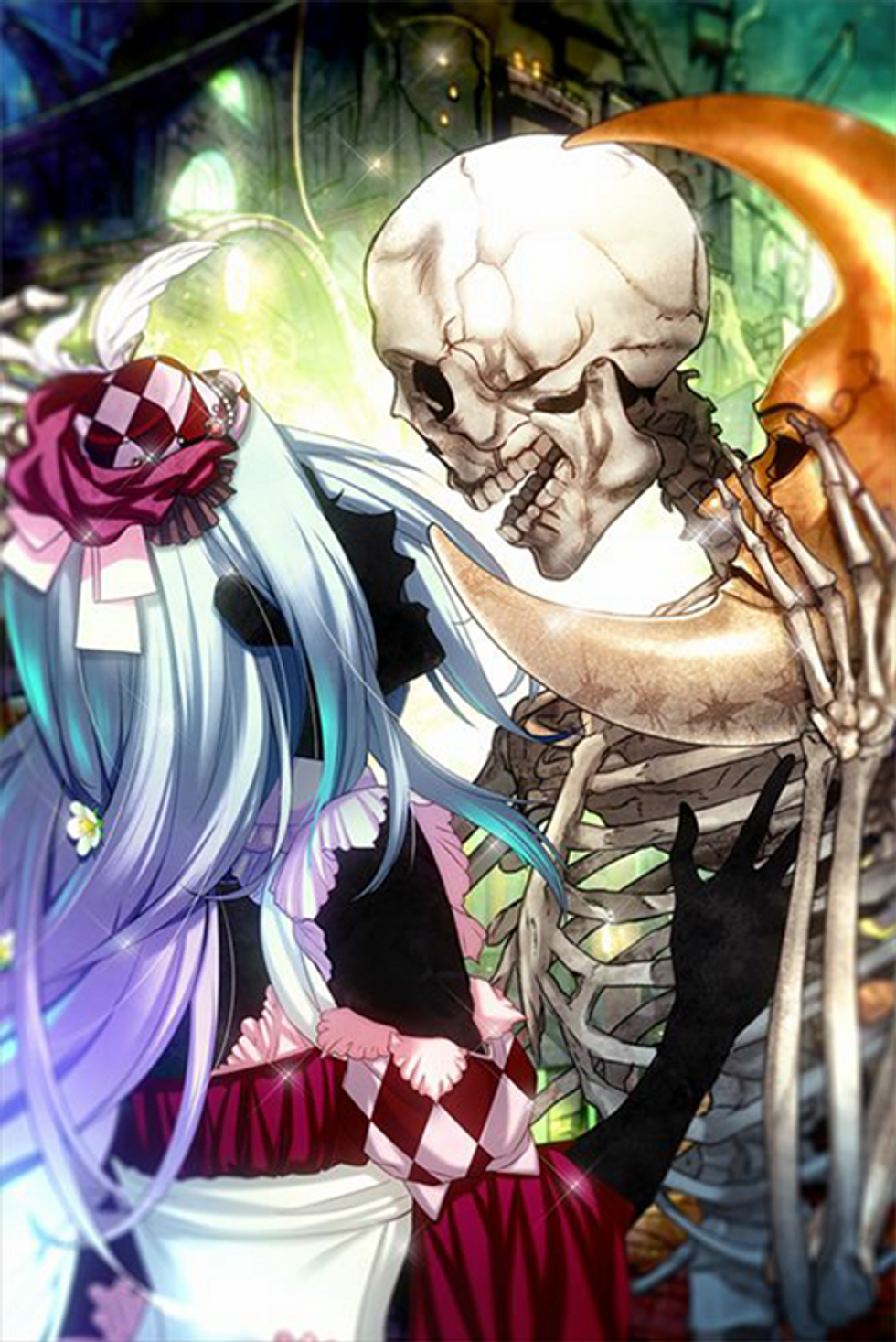 The next one, "Blood in Roses," is vampire-themed. In this game, you play as a young witch who has been kidnapped by two vampire brothers who hope to make you their "belonging." However, you're left in a transitional state between human and vampire, so you must reverse the vampire curse within ten days. My newest game I've started playing is called "Destiny Ninja 2," which is a sequel to the original "Destiny Ninja" featuring the descendants of the original characters. The protagonist is a ninja girl from an ancient family who must use her powers and magical sword to purify the polluted talismans throughout the land, with the help of several handsome ninja men of course. I loved the storyline of this one and how easy it was to get the necessary items to progress through the story.
These games are not the only Dating Sims I obsess over, however. Rather, I must reveal my ultimate favorite, "My Candy Love." This game has both a website and an app. It comes in several languages, including Spanish and French. Released originally in France, this game was designed by Chinomiko and published by Beemov. This game is different from the previous ones mentioned because rather than simply playing a route for one character, you can interact with all of the characters simultaneously. The plot is also continuous because new episodes are still being released. Currently, there are 28 episodes with more in the making.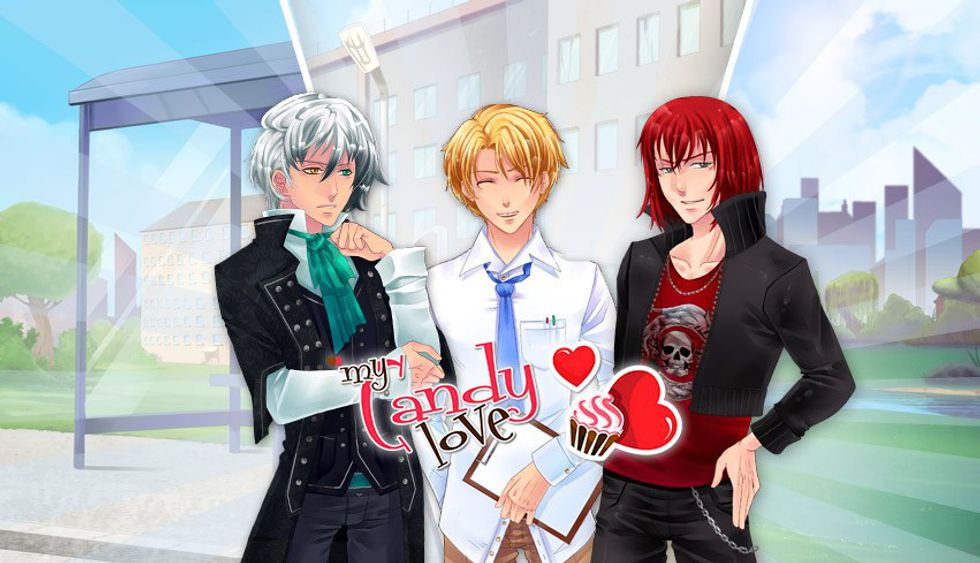 In the story, the protagonist is the new girl at Sweet Amoris High School. On her first day, she encounters several characters: Nathaniel the class president, Castiel the bad boy, mean girl Amber, and the principal, who is prone to mood swings. As each episode progresses, you encounter new characters who are friends and romantic interests. While playing, you must balance the school's events, friendships, and romance levels. I advise using the episode guides created by Tumblr user kizmetcandy so that you can navigate the story and responses in ways that will raise your love levels with your favorite male characters.
I love that this game has more diversity than all the others. Recently, it was updated so that the heroine can have more customizable features like skin color since she was just white before. Also, there are several people of color and LGBTQ+ characters; spoiler: you get a gay best friend. Currently, my favorite boys are Nathaniel, Kentin, and Castiel. The rest are more friend material to me though Lysander is one of the most popular options. The storylines overall are great, involving darker subjects than expected and dynamic characters. It's extremely addicting.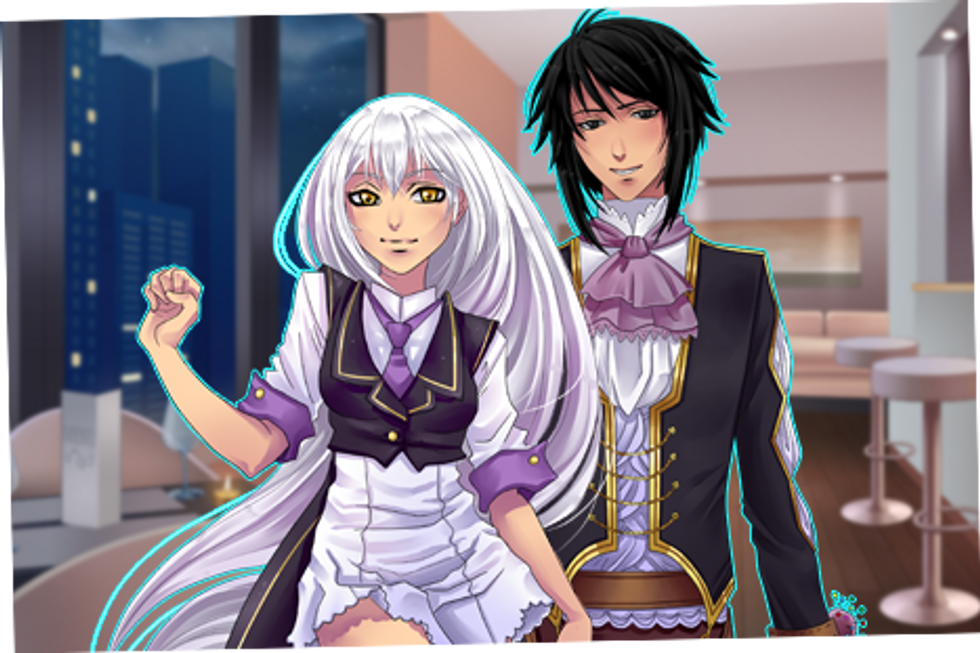 Unfortunately, this game is hard to play unless you're willing to pay some money. The system has often been criticized because each day only gives you ten action points, but you need two action points to make one move in the game. Therefore, if you actually want to progress the plot in a reasonable amount of time, you need to buy more action points. During a week when I was overly invested in a particular episode, I spent a considerable amount of money on the stupid action points. So, while "My Candy Love" is by far the most interesting and detailed of the otome games, it also isn't too user friendly.
Why did I start playing otome games? I'm not sure whether it was because of simple boredom or my bitterness over the lack of romance in my life. Either way, these games are fun and help me retain my sanity while constantly studying for my five classes. Sometimes, you just have to escape from the complexity of college to a virtual world where everyone is wonderful and you're the star. With otome games, you can do just that.