Ahh, May. For some, April showers bring May flowers. But for us Louisvillians, the month of May will forever be associated with one particular event— the Kentucky Derby. The first weekend of May means one thing and one thing only. The Kentucky Derby is far more than just a horse race, it's a national holiday.
While the actual Derby race may be "the fastest two minutes in sports," pace yourselves, people, because this event is most definitely a marathon, not a sprint.
It's the only weekend of the year where school is canceled in honor of a horse race, because who needs limits and exponential functions when we have exacta boxes to calculate and mint juleps to mix?
For those of you who haven't had the wonderful opportunity of witnessing this historical event, the Kentucky Derby should be at the top of your bucket list. Waking up on this special Saturday morning is like waking up on Christmas morning, but instead of opening presents you're popping bottles of champagne.
The bets are high and the drinks are stronger. Bring out the outlandish hats and the thick stacks, because the ponies are off and running.
As if you needed more incentive to be part of the madness, here are 10 reasons everyone should attend the Kentucky Derby:
1. While the actual Kentucky Derby race only lasts a couple of minutes, the festivities span for a couple weeks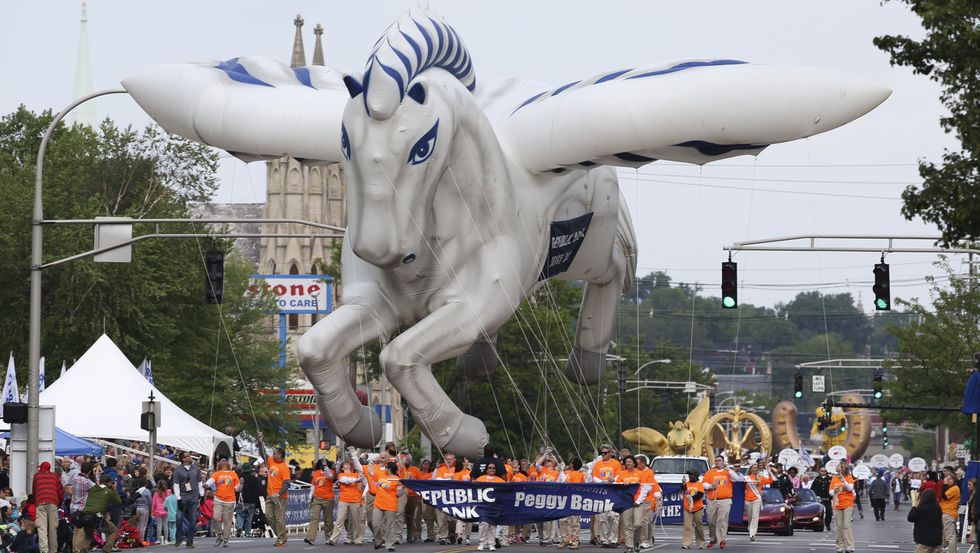 The actual Derby race may be the first Saturday of May, but the
Kentucky Derby Festival
always kicks off weeks before with Thunder Over Louisville, the largest annual firework display in North America. Other events included in the Derby Festival are a half and full marathon, hot-air balloon race, Great Steamboat Race, and the Pegasus Parade. These traditions have been in existence for more than 50 years, and I don't see them changing anytime soon— we like ya just the way you are.
2. An excuse to buy a cute outfit and wear an outlandish hat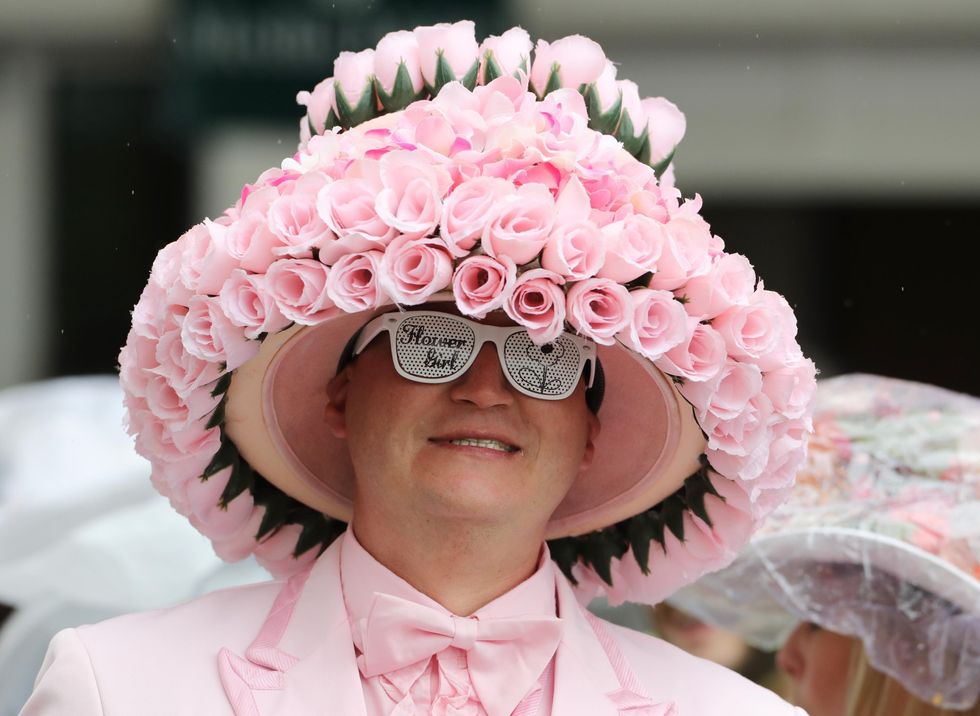 Bring out the seersucker and pastel colors. What other event encourages you to wear the biggest, most extravagant hat you can find?
3. The fashion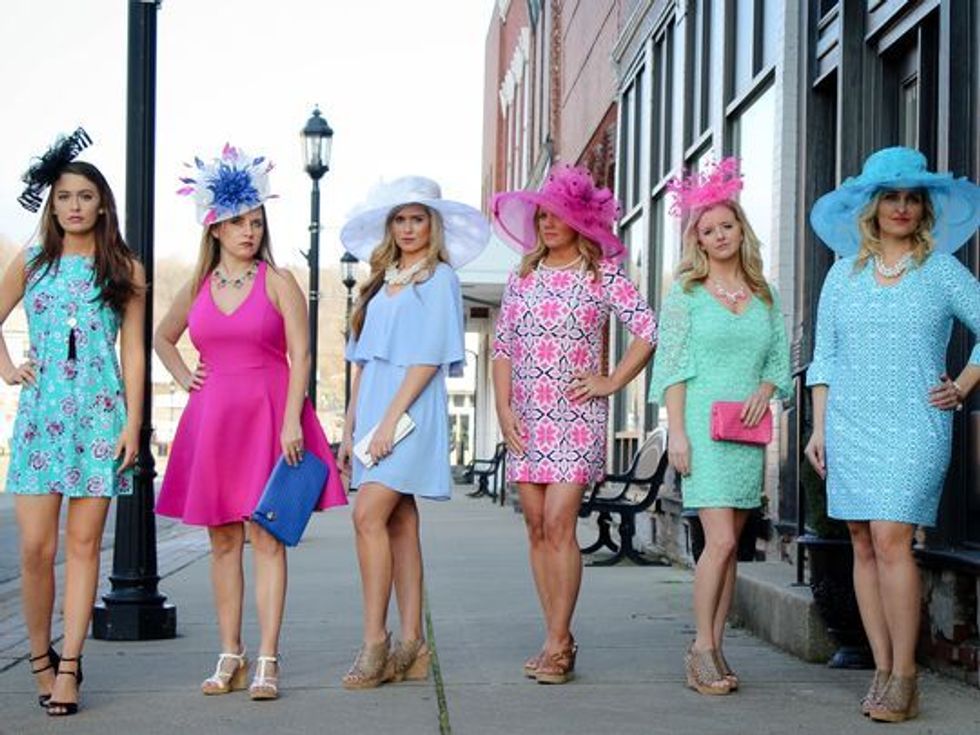 Along with the extravagant hats, the Kentucky Derby is an event filled with all sorts of fashion statements. Derby fashion is half the fun of Derby season. Boutiques fill their window displays with outfits for the occasion and fashion shows are held in its honor. Dressed up to get messed up, right?
4. The drinks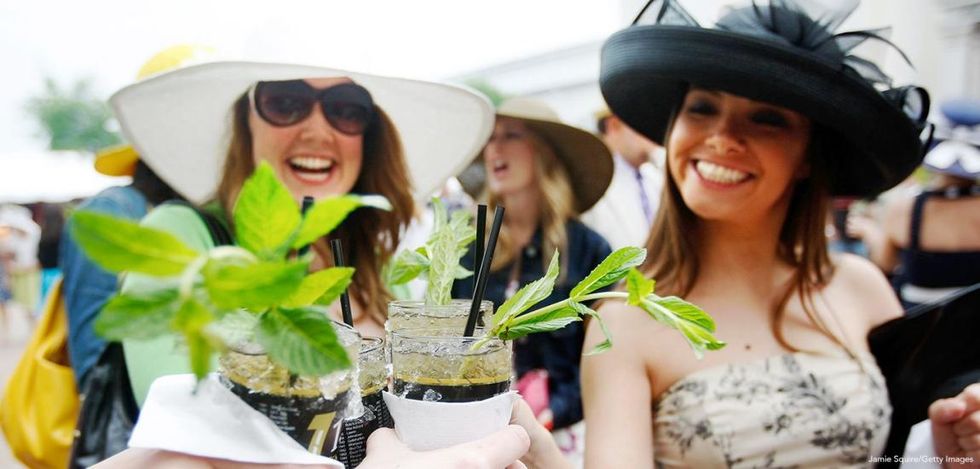 Speaking of getting messed up, getting a mint julep is a must for any Derby attendee. A mint julep is to Derby as eggnog is to Christmas, incomplete without it.
While this bourbon concoction is a must, let's not forget its just as tasty companion, the lily drink. The lily drink is the official drink of the Kentucky Oaks, the famous day before Derby. In my opinion, this sweet and sour vodka drink is way better than its legendary superior— but shhh, you didn't hear that from me.
5. Fest-a-Ville

The Kentucky Derby may be a party in itself, but that's only just the half of it. Hence the "marathon, not a sprint" reference from earlier. When planning your stay in Louisville, be sure to book your hotel a couple days prior to that first Saturday in May, as the parties start well before.
Fest-a-Ville is a week-long concert series that takes place on the Louisville Waterfront, along the Ohio River. This festival includes a variety of activities, food, and music.
This year's concerts include performances from MAX, Tyler Farr, Lost Kings, and Judah & the Lion. And entry is free with the purchase of a Pegasus Pin ($6 at Kroger)— count me in.
6. The celebrities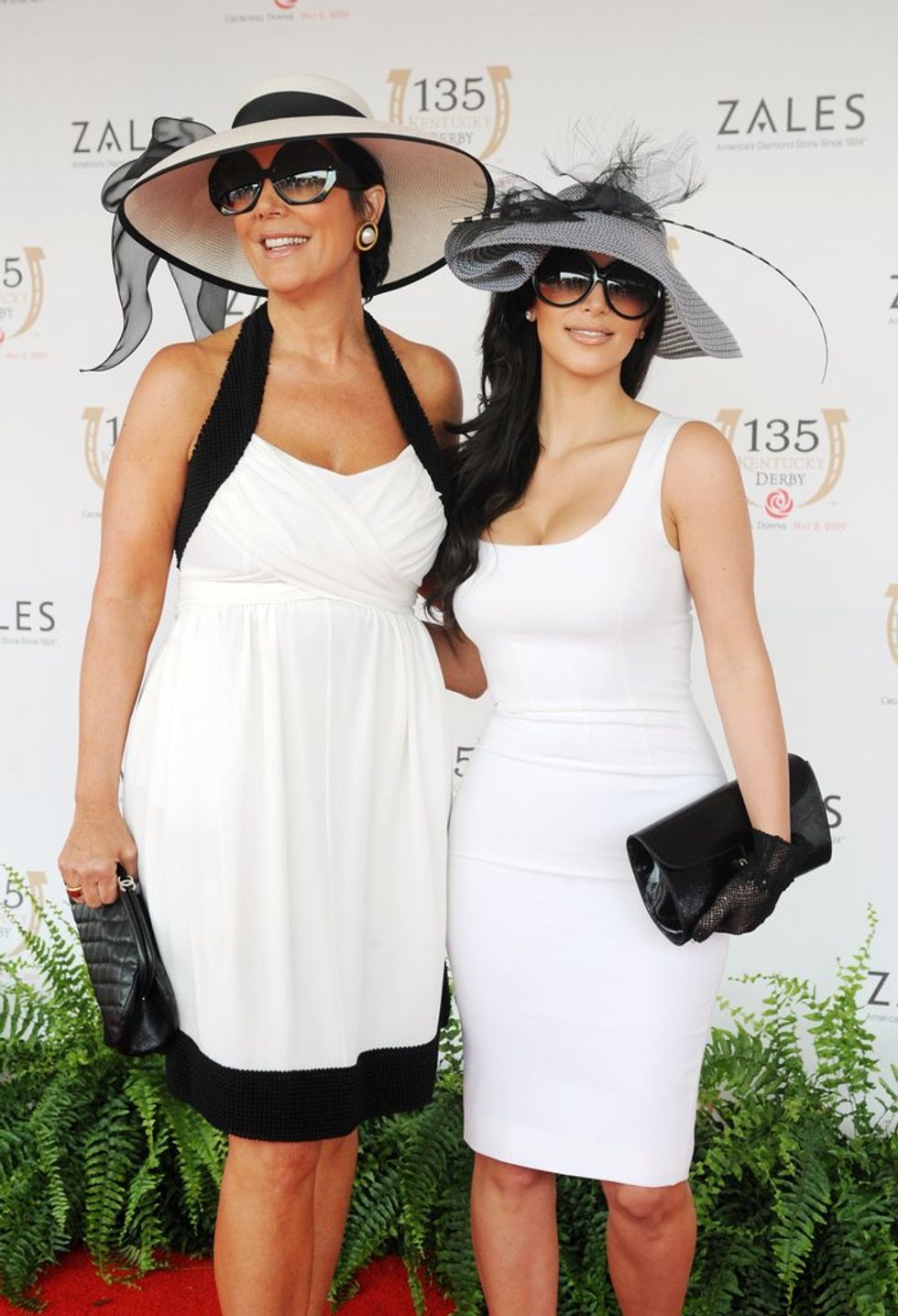 Go ahead and give yourself the satisfaction of knowing you're within a five-mile radius of dozens of A-list celebrities. Kim Kardashian, Gisele Bundchen, Erin Andrews, and Tom Brady have all been in attendance, so you basically went to Derby with them, just let that sink in.
If you really want a chance to sneak a peek of your fave celeb, try snagging an invite to the prestigious Barnstable Brown Gala on Derby eve.
7. The day before Derby is also considered a statewide holiday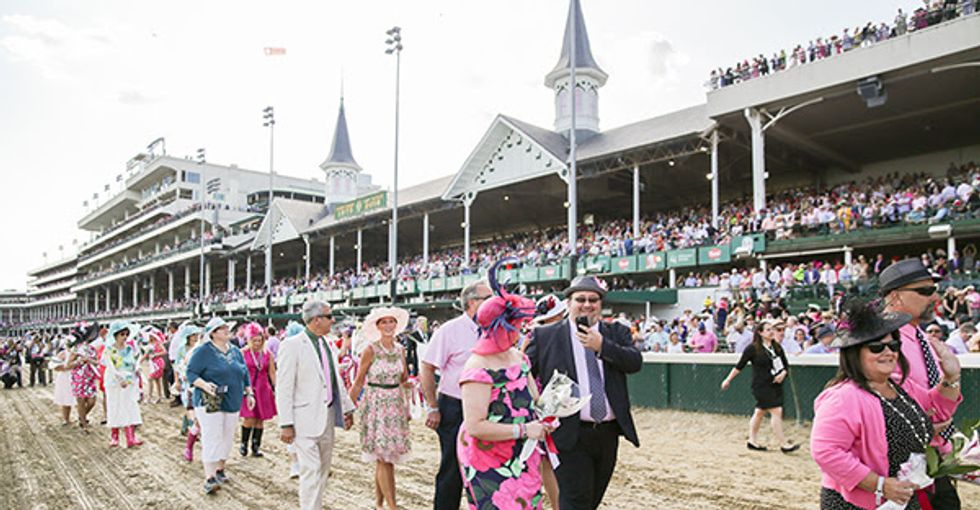 While we previously shed some light on the famous lily drink of the Kentucky Oaks, this day deserves almost as much recognition as Derby day. Filled with just as much fun, fashion, alcohol, and races— this day allows us to root on the fillies as they race for the prestigious garland of lilies. Go, girls!
8. One of the oldest events in the country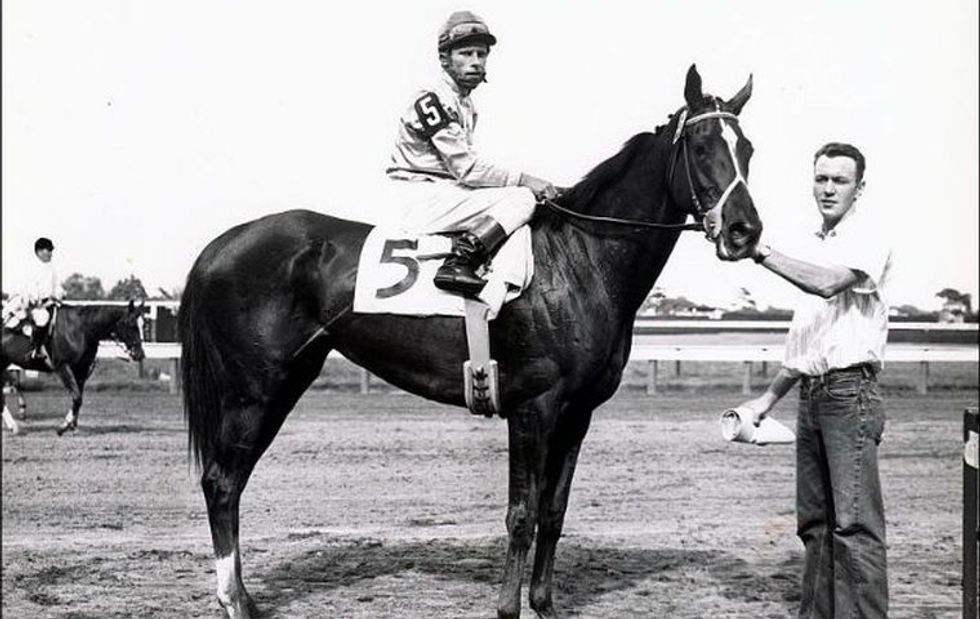 It may seem like all fun and games, but the Kentucky Derby is one of the most well-renowned sporting events of all time. As one of the premiere, if not most premiere, stake races in horse racing, this event emerged in 1875. Attracting millions of spectators every year, they don't call this "the most exciting two minutes in sports" for nothing.
9. The atmosphere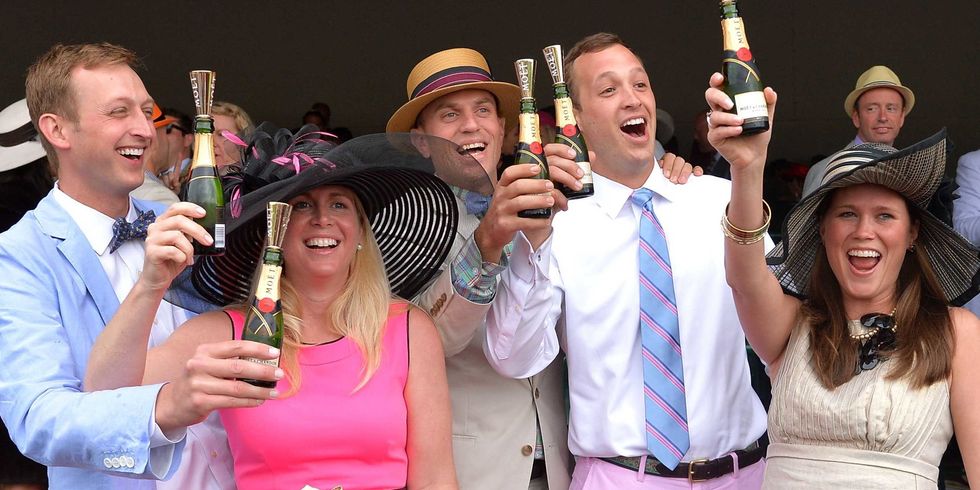 With the history, tradition, and excitement of this event, the atmosphere at Churchill Downs is truly incredible. Whether you're spending thousands of dollars to be in the grandstands or a hundred for general admission— there's no such thing as a bad ticket to this event. Like I said, it's like waking up on Christmas morning.
10. An unforgettable experience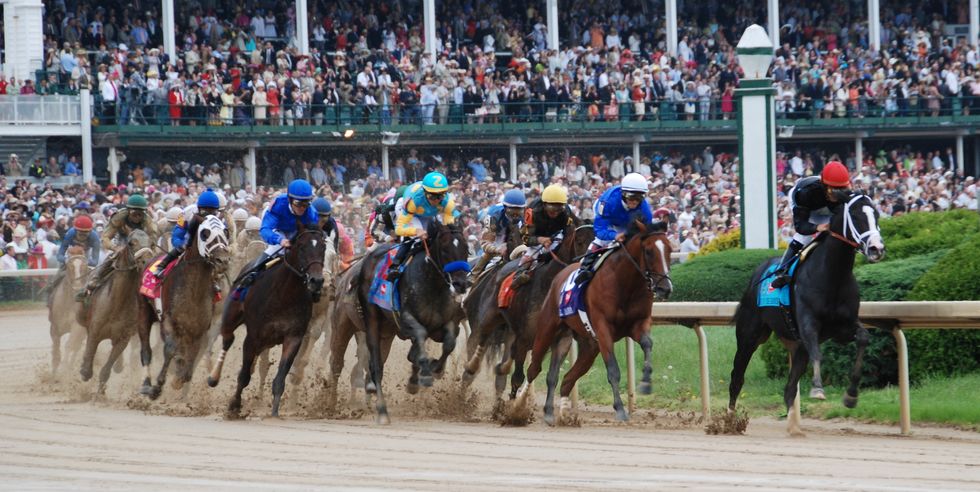 The Kentucky Derby is an event unlike any other and one that we Louisvillians will claim until we die. You haven't experienced Louisville or horse racing until you've been apart of the madness.
Everyone's a winner at the Kentucky Derby, and my bets are on you.